There are some classic movies that are so ingrained in pop culture that we have deep-seated memories and nostalgia for its impact on our childhood and teen years. Pretty Woman certainly holds up to that cult status, which was a cinematic sensation for the cast and director when it debuted in 1990. As most people know, this quirky modern-day Cinderella story follows a prostitute (Vivian) and a businessman (Edward) who come together for a business arrangement, which changes the course of each others lives and their very way of living.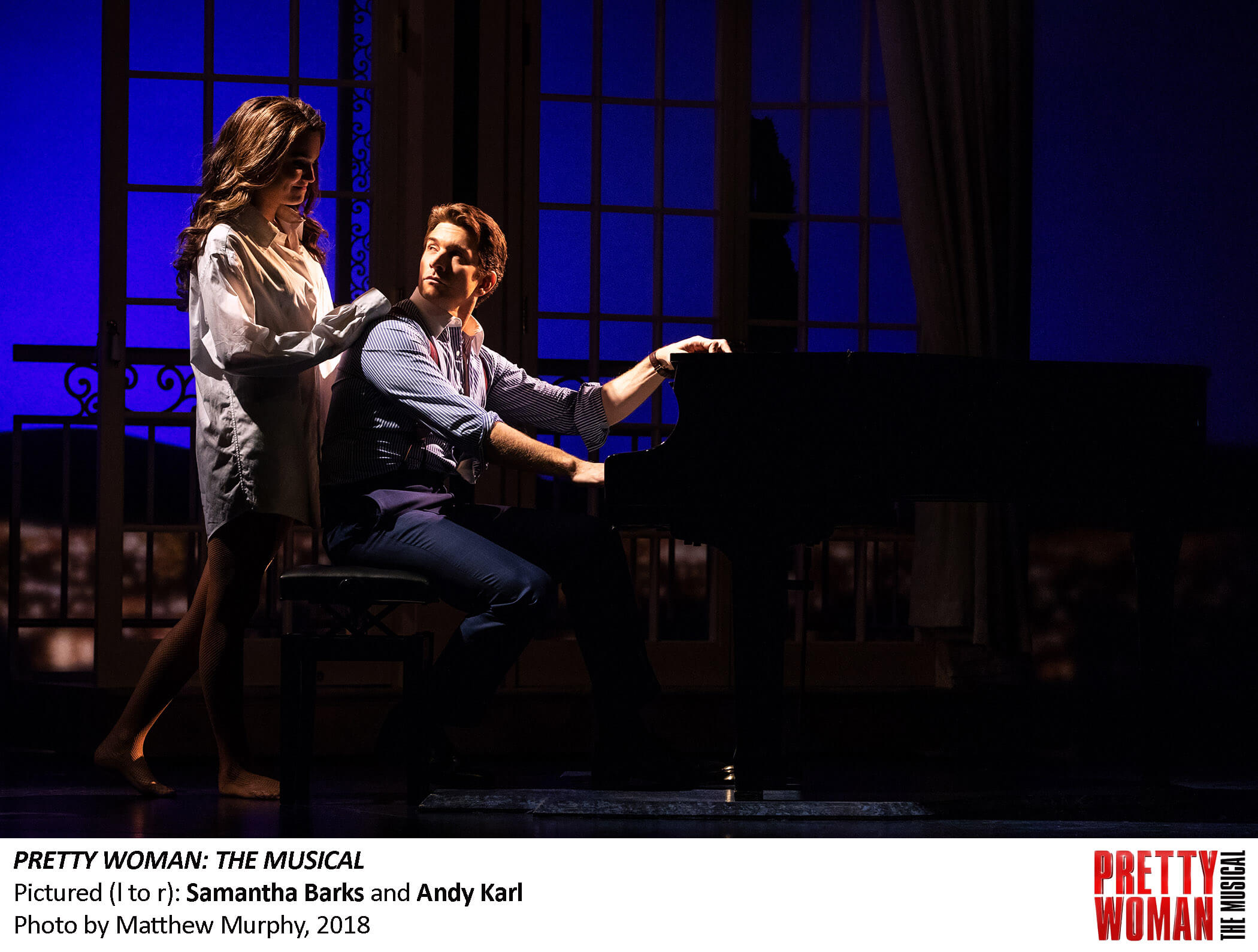 The Broadway version, opened in 2018, tugs at the familiar heartstrings connecting the audience to the story we all know, while also delivering a new layer to the story through dance and a fun original score, featuring music and lyrics by Bryan Adams and his songwriting partner Jim Vallance.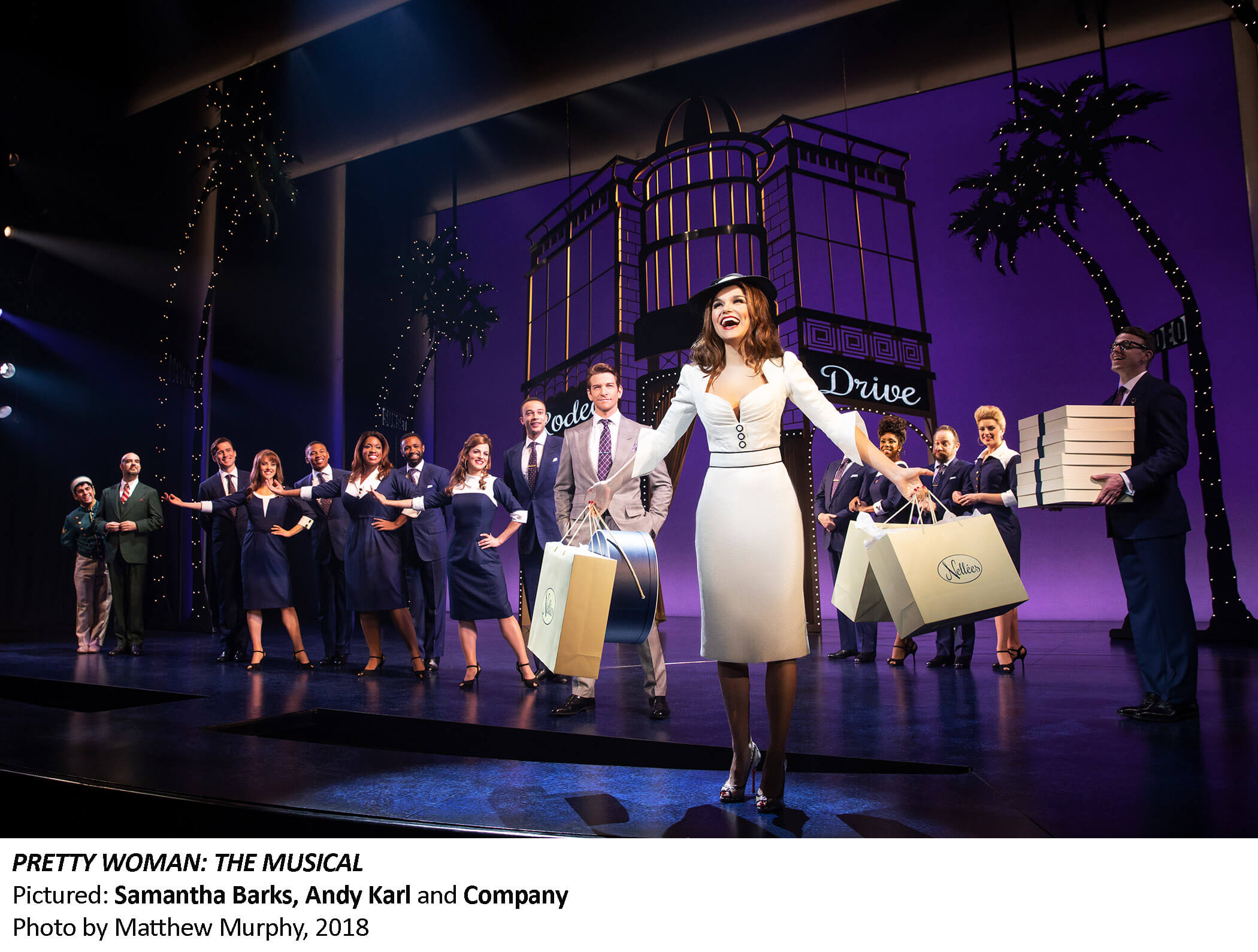 I'm a sucker for positive and uplifting songs, and Pretty Woman: The Musical delivers in many ways on keeping the tone positive and upbeat with ballads like "Never Give Up on a Dream," "Anywhere But Here," and "You and I," to a name a few. Orfeh (Kit) packed a punch with "Welcome to Hollywood" and "Rodeo Drive" and Eric Anderson (Happy Man and Mr. Thompson) with "On a Night Like Tonight."
I also thought that was cast was pretty spectacular, tapping into the familiar story while also delivering their own flavor. I was particularly blown-away by the understudy, Anna Ellinsfeld, who took to the stage as Vivian during the performance we saw, and Andy Karl as Edward, who oozed with charm, and eventually, vulnerability as Vivian softens his heart.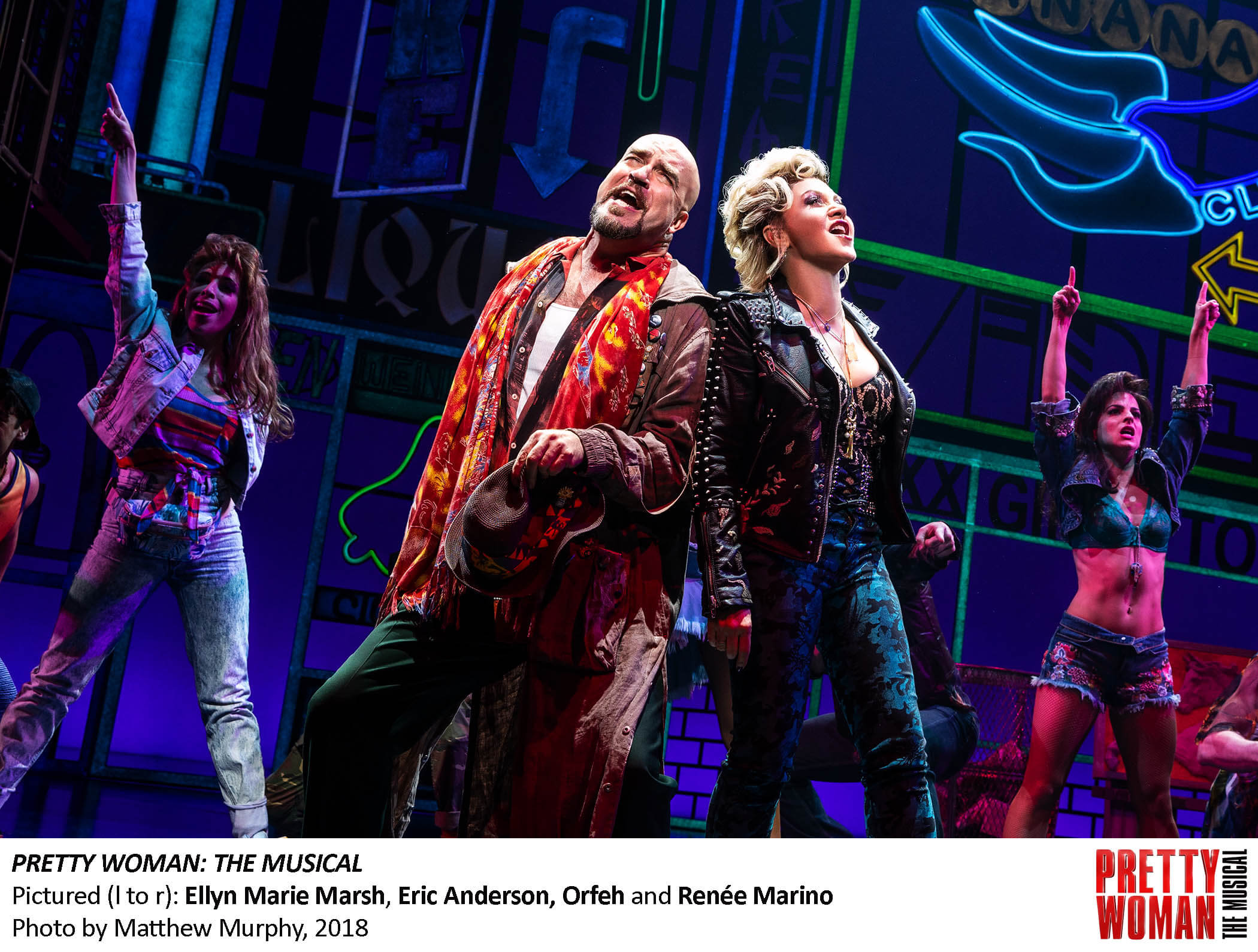 There were also so many wonderful stand-out performances from its supporting cast, specifically from Orfeh and Eric Anderson as well as the comedic breaks thanks to the solid performance from Sam Seferian as the jolly bellhop.
While the musical follows the structure of the film, there were some raw moments that were uncomfortable to see on the stage that felt as if the audience literally peering into characters' bedroom. This was probably heightened for me since I saw the musical with my mother so be warned if seeing sexual scenes depicted on stage makes you uncomfortable.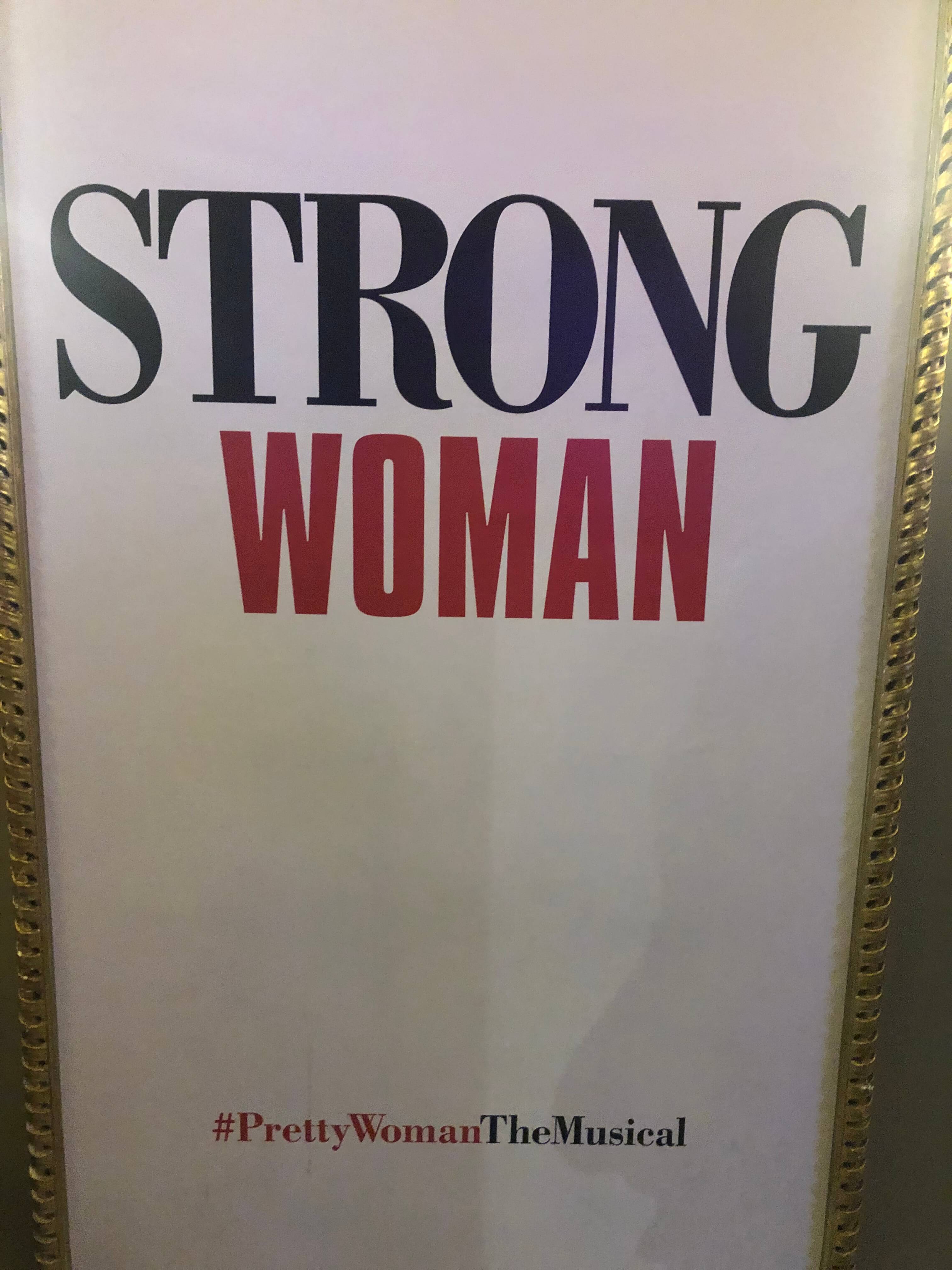 While the nostalgia for the movie is one reason to see the Broadway version, I was also surprised by its intensity and charisma, layered with upbeat music, dance and solid acting where I left the theater appreciating this classic tale in a new light.
Pretty Woman: The Musical
Nederlander Theatre
208 W. 41st Street
NYC
The show has a run time 2 hours and 30 minutes
Score discounted tickets (until September 1st) by using the code MOM1 on Ticketmaster.
This post is made possible by support from Pretty Woman: The Musical. All opinions are my own.