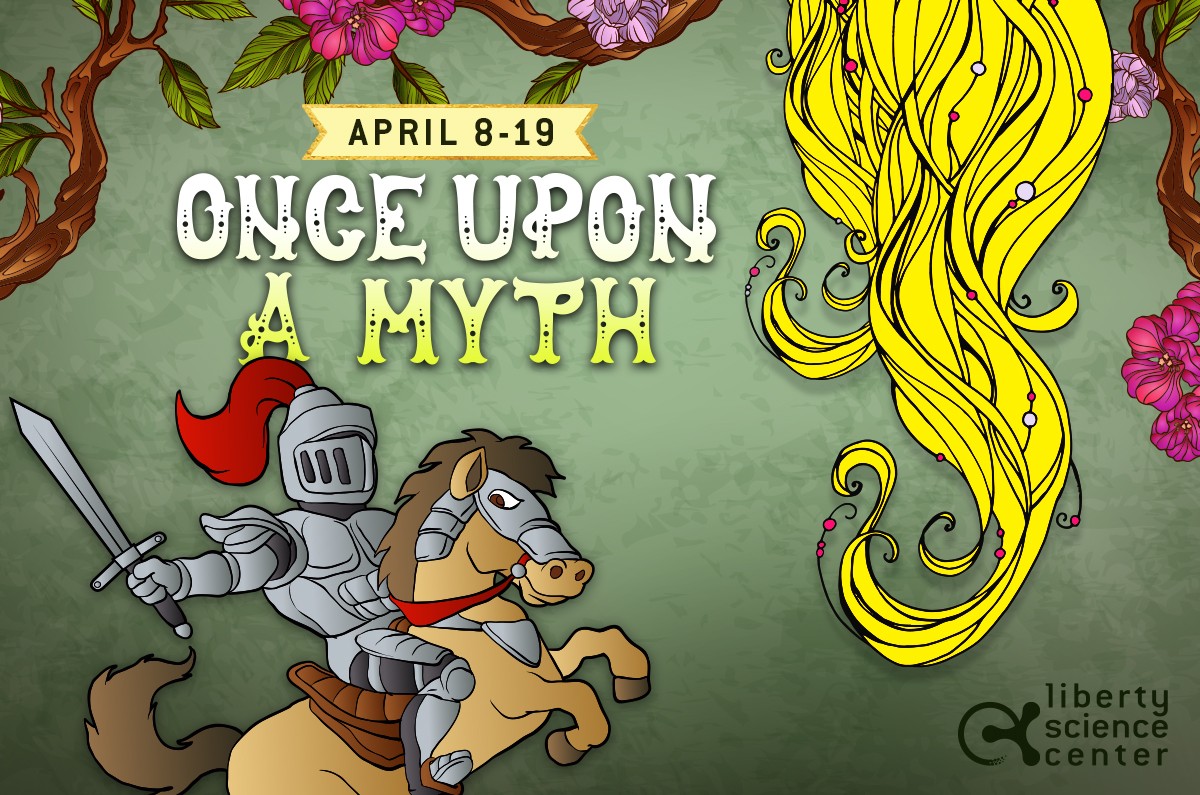 A few days ago, the girls and I went to the Liberty Science Center to check out their latest exhibit, Once Upon a Myth. Coinciding with MythBusters: The Explosive Exhibition, the exhibit featured a cool way for visitors to interact with several stations as they debunked some of the most popular fairytale myths. The older girls tested some of the stations where they participated in various challenges to assess whether these fairy tales lived up to their claims or not.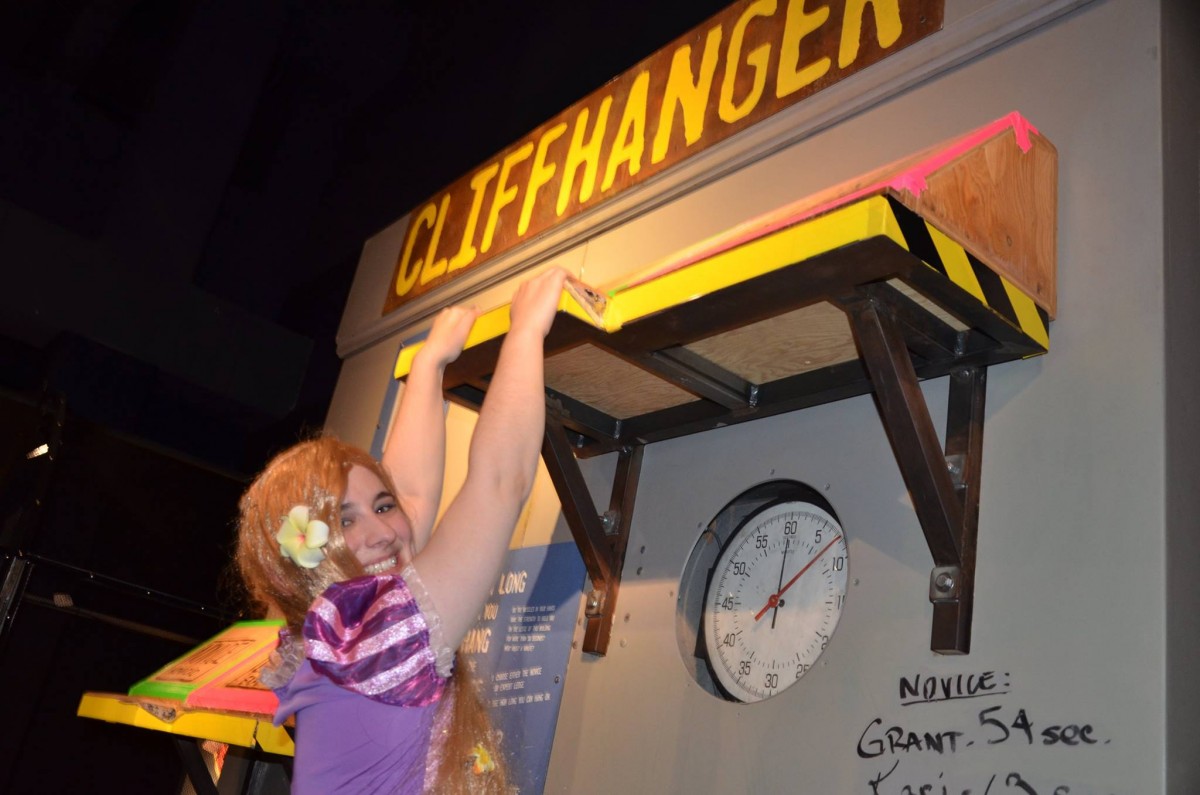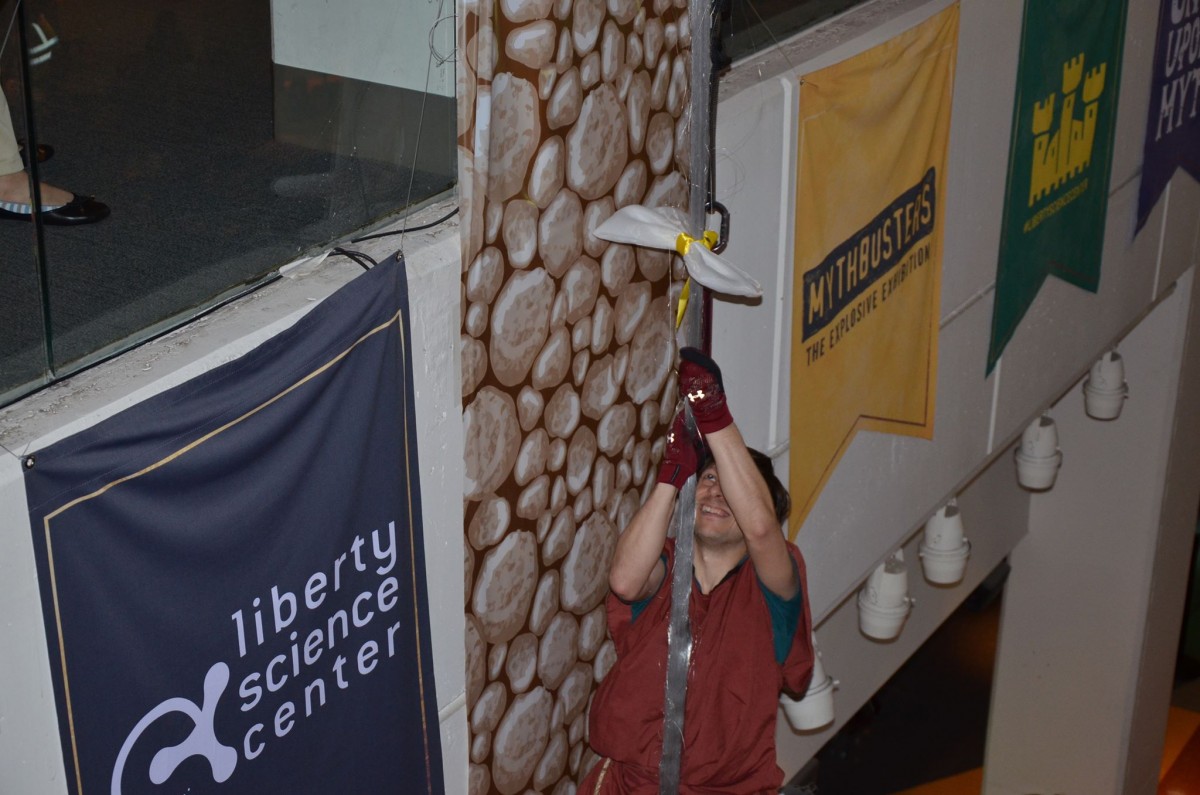 One of their favorites was the When I See an Elephant Fly challenge where they used steel wire and shrink wrap to create their own elephant ears, Dumbo-style. Afterwards, they place their newly created ears on toy elephants, and with the assistance of a LSC employee, placed it in a slingshot to see if it could fly. They also loved the Not-So-Sweet Peas challenge that was created in the style of Princess and the Pea where they climbed a stack of mattresses to see if they could feel the pea. This was increased with larger balls, including a soccer ball that they definitely could feel underneath the mattress. My youngest also enjoyed these challenges where she happily climbed participated in the Goldilocks and the Three Beds challenge where kids were asked to channel their inner Goldilocks and test out one of three different mattresses. They then had to cast their vote to assess if the mattress was too soft, too hard, or just right. Additional challenges included: Let Down Your Hair where kids could test the strength of a real strand of human hair in this hands-on experiment; Putting Humpty Dumpty Together Again where kids can try their hand at putting Humpty back together by piecing together giant foam eggs and see if you can make Humpty Dumpty whole again; Rumpelstiltskin's Golden Task where kids can use a spinning wheel to see if you can turn straw into gold and the Tortoise's Challenge where kids can cheer on the tortoises and turtles from their Eat and Be Eaten gallery and see if they can beat the time previously set by a hare.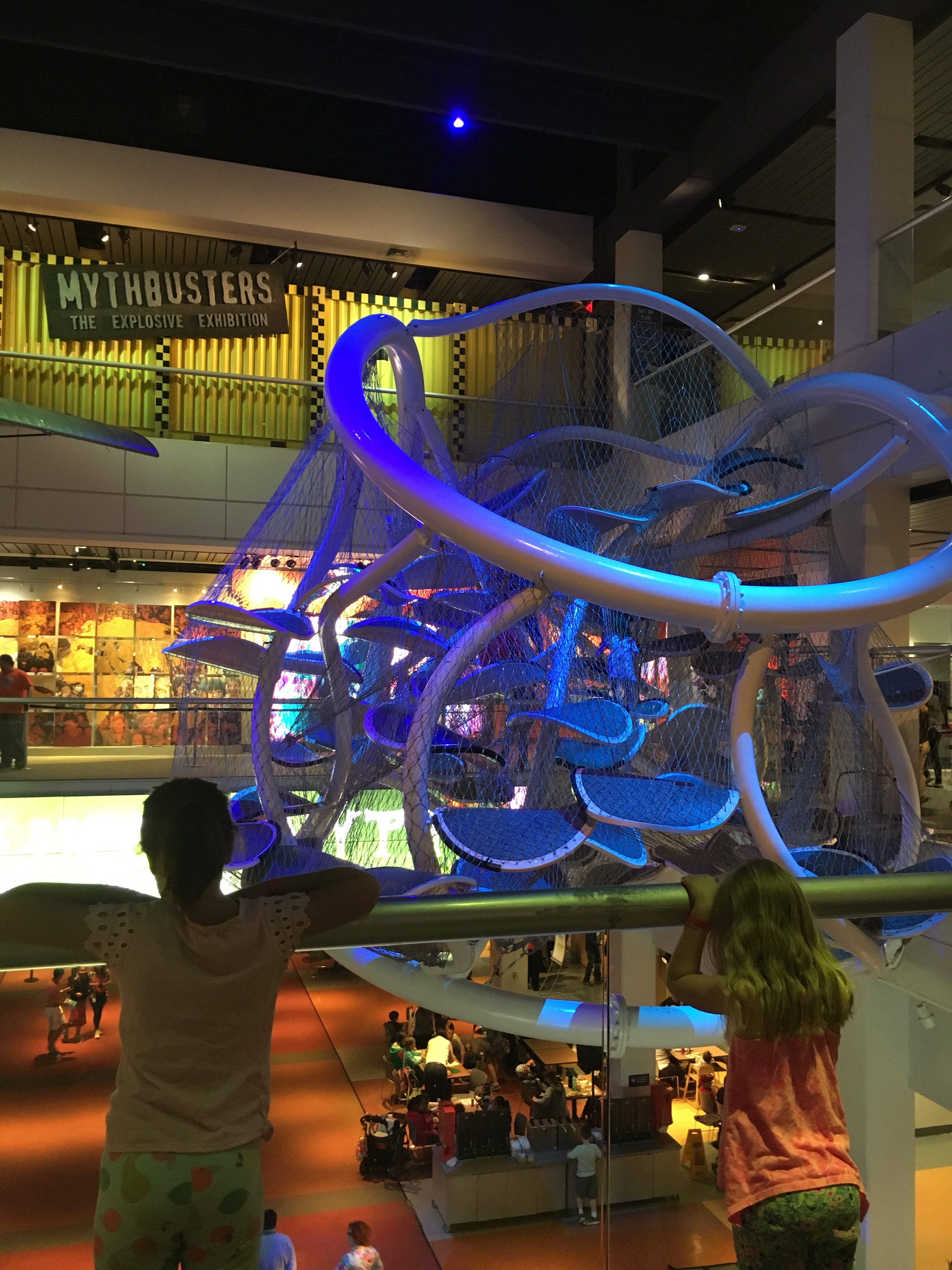 After this interactive experience we went to check out the MythBusters: The Explosive Exhibition (open through September 4, 2017) where we had the chance to check out some incredible interactive experiences, hands-on props and gadgets from the show.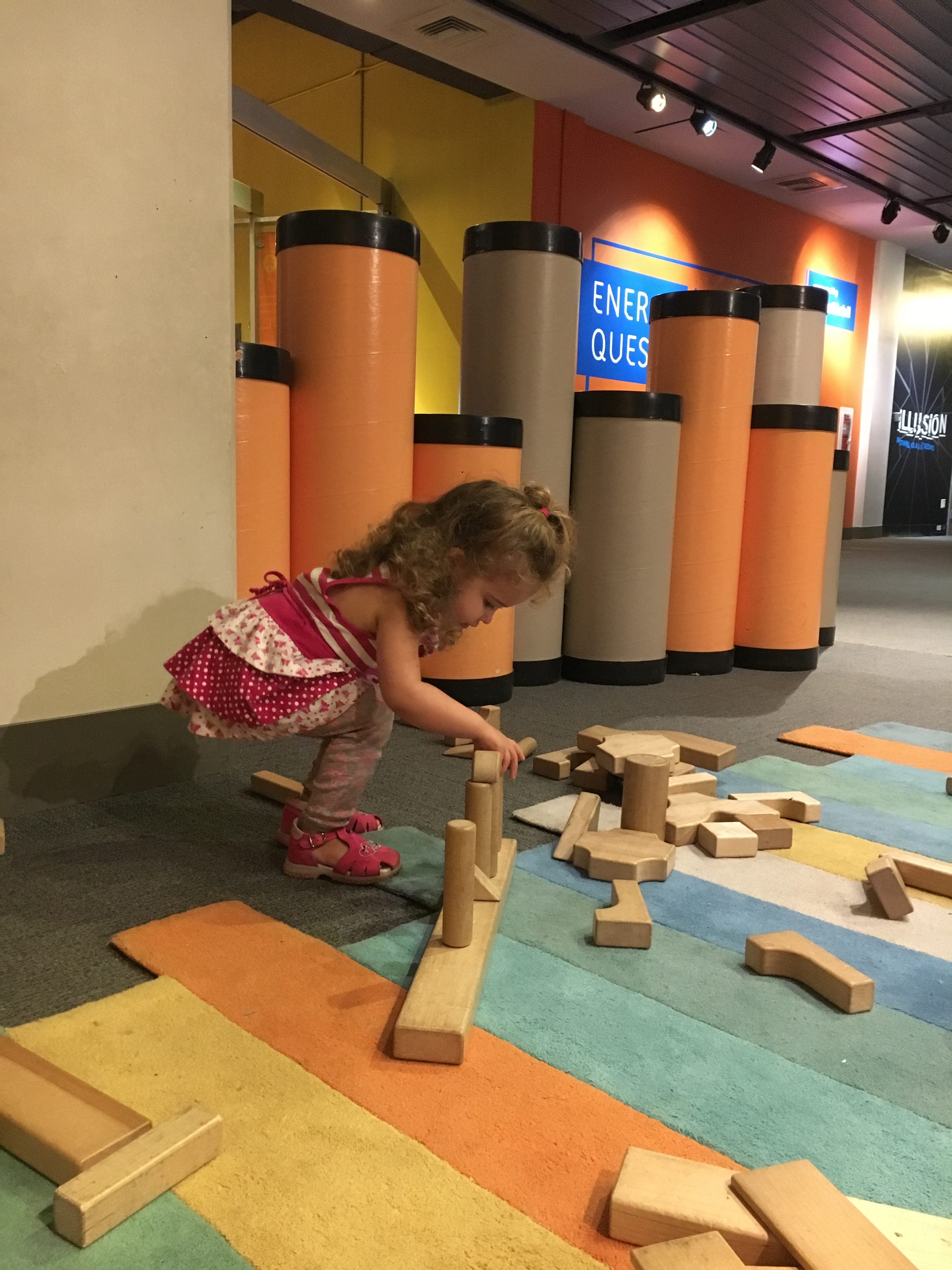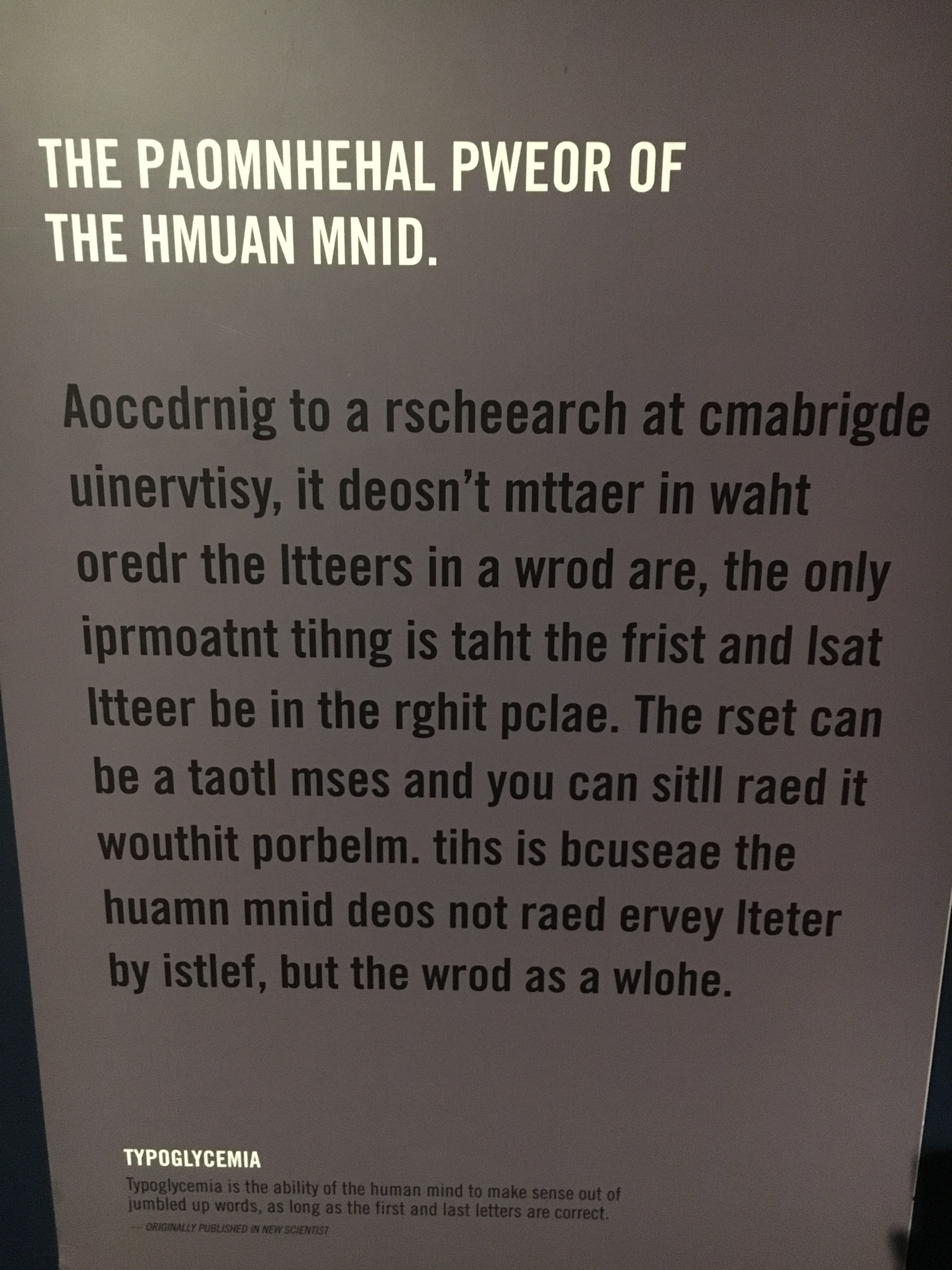 Additionally, there were tons of other cool things to do and see, like Illusion: Nothing Is As It Seems, that featured tons of interesting optical, perceptual, and audio illusions that boggled all of our minds. This was really fun for the whole family as the exhibit combined science and art while testing the mind. We also explored some of our favorites, like block party, where my younger daughter loved playing with the foam and wooden blocks and the live animal collection where we checked out 110 species and the giant aquarium. The older kids learned about diseases in the Infection Connection area, energy in Energy Quest area and had a blast climbing the popular Infinity Climber. In addition to these awesome exhibits, Liberty Science Center also has tons of interesting movies playing in their IMAX Dome Theater, including Extreme Weather, Secret Ocean 3D, Earthflight 3D and much more.
With over 12 museum exhibition halls, there are tons of interactive things for kids do and see at LSC. They also offer tons of different special exhibits where every visit offers a new and exciting journey into the world of discovery, learning and fun.
For more information, please visit: https://lsc.org
We were provided tickets for this review. All opinions are our own.