The weather is finally shaping up to enjoy weekend adventures outdoors! For those traveling to the Hamptons or the North Fork this spring and summer, this might mean a lot of pool and beach adventures with kids. While I'm all about that, my family and I also discovered a few more cool activities to check out during our recent stay in the North Fork area. From an awesome aquarium to farms and some local wineries, here are a few things to add to your list if you're traveling East this season.
North Fork Activities: Cool Things to Check Out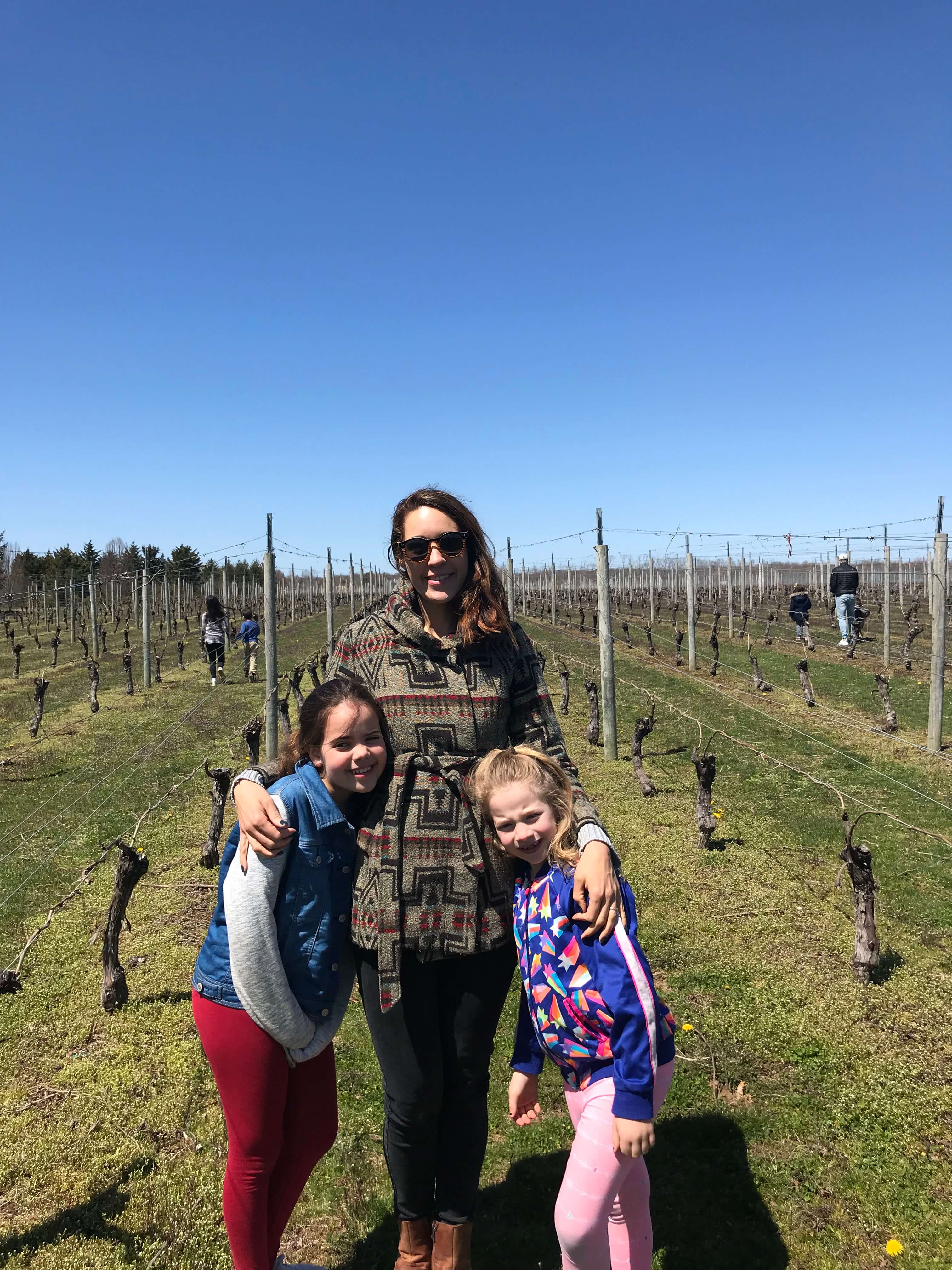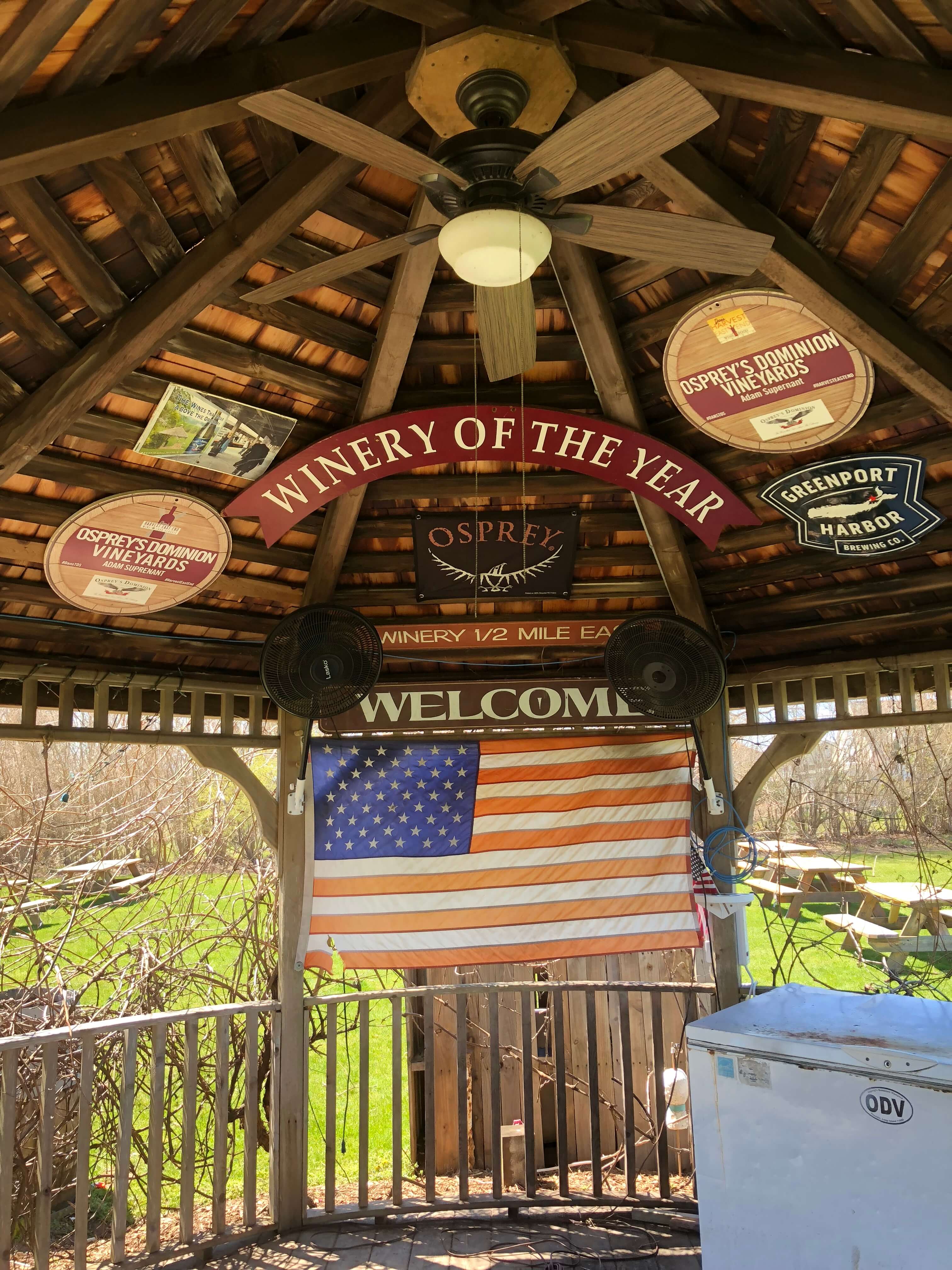 Our first adventure was a tour/tasting at the Osprey Dominion Vineyards. During our tasting, we learned more about the different varietals produced at Osprey, such as Sauvignon Blanc, Chardonnay, Riesling, Gewurztraminer, Pinot Gris, Malbec, Tannat, Merlot, Cabernet Sauvignon, Cabernet Franc, Petite Verdot and Carmenere.The winemaker mentioned that their wine is produced at similar altitudes as those in France, making it a comparable region in quality and craftsmanship, which is also thanks to the quality of its soil. An informative way to learn more about wine, you can enjoy a tasting flight of all of their wines for $8 for 3 wines or $12 for 5 wines.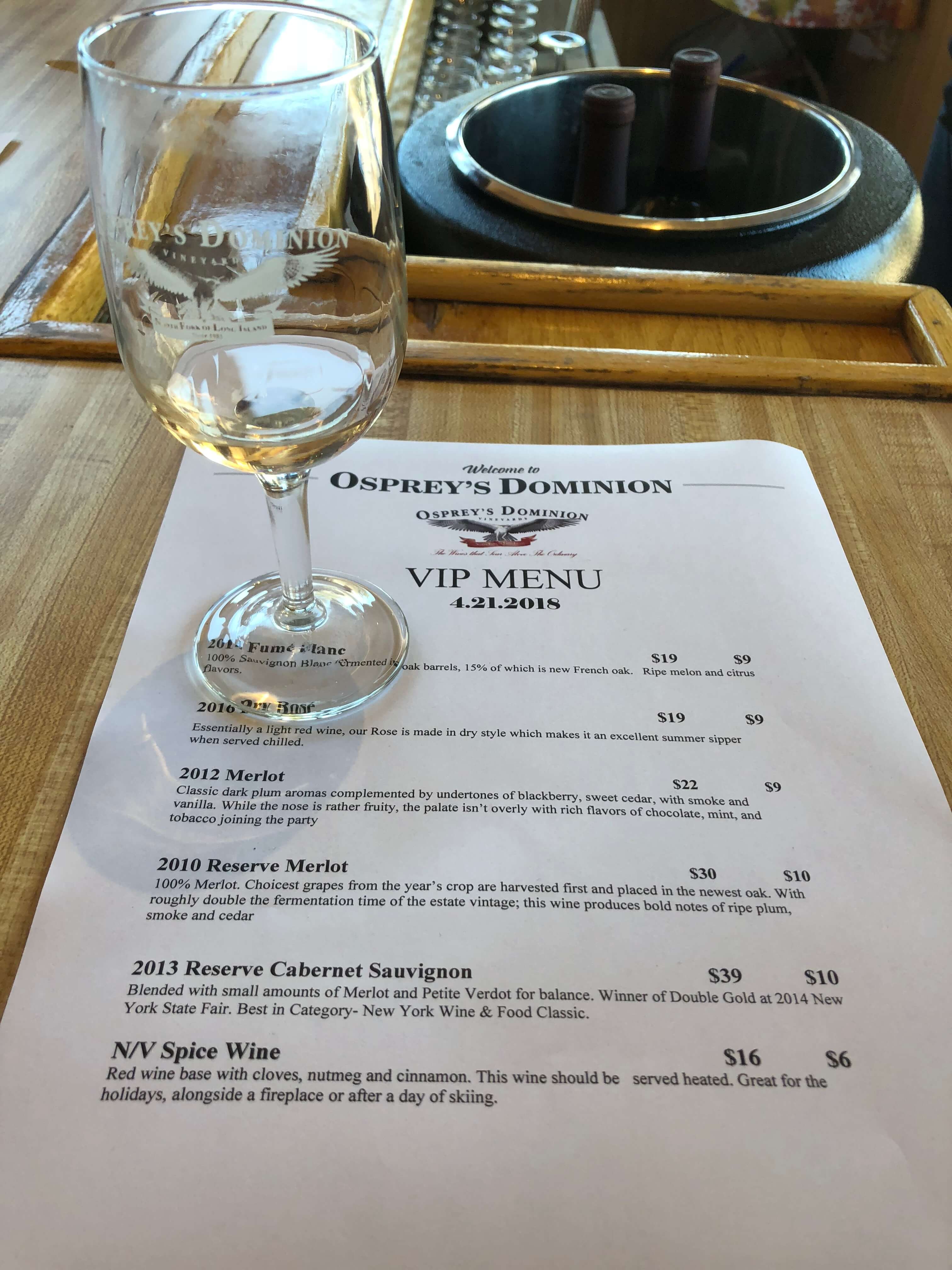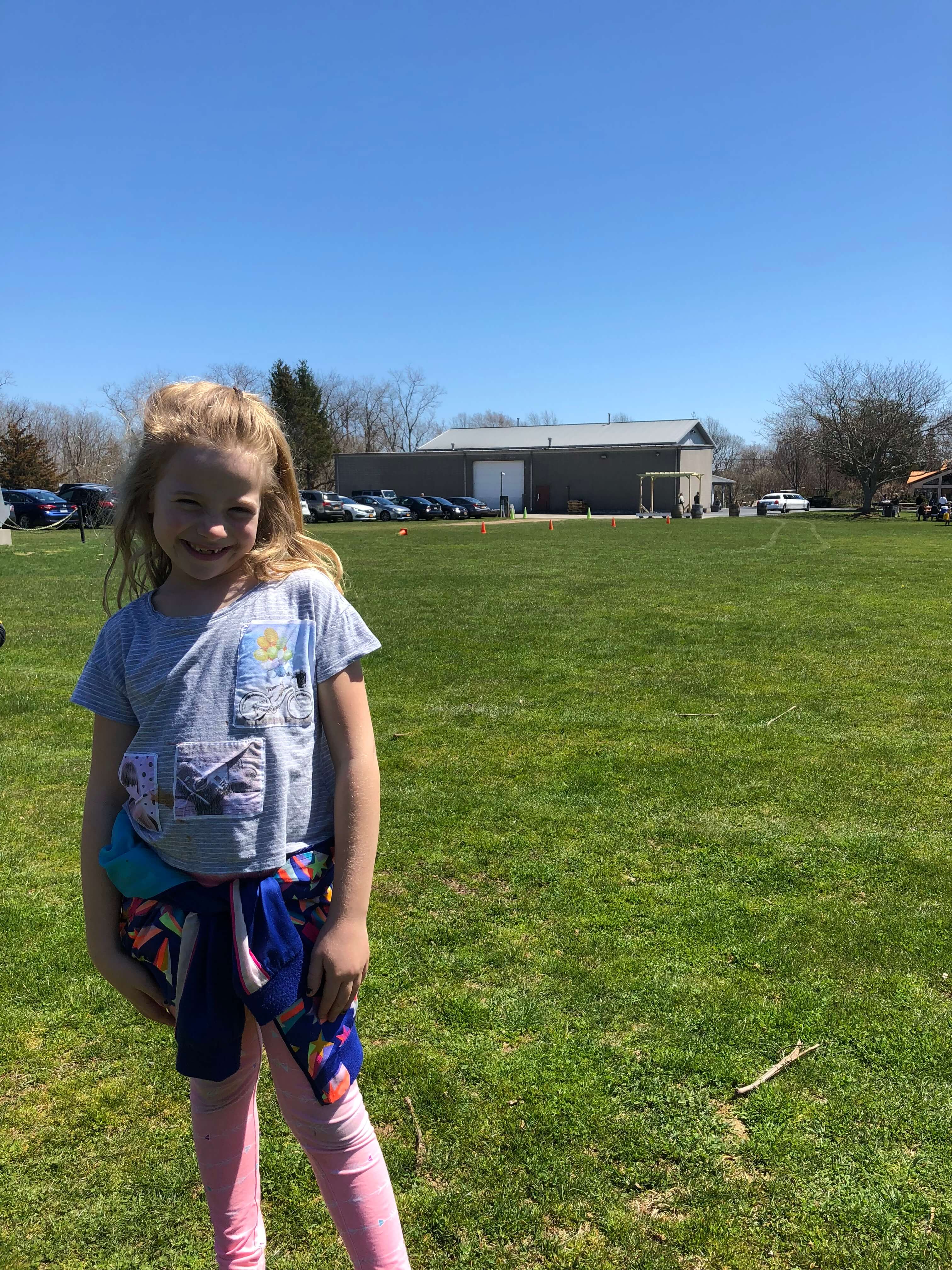 I was also surprised by how family-friendly the vineyard was where they have areas for volleyball, bocce, corn hole, canjam, live music, and outdoor seating to enjoy a picnic or some snacks that you bring in or purchase at their on-site store. The kids loved playing outside on their four-acre lawn as they played bocce (or some version of it) and listened to live music, which they have every weekend. As for the wines, I really loved their seasonal Spice Wine, which a warmed red wine with cloves, nutmeg and cinnamon as well as their classic summer Dry Rose.

Next up, we visited the Riverhead Ciderhouse for lunch and to try some of their naturally harvested apple ciders. Located in a 8,000 square foot facility, we enjoyed lunch and some cider samplings in their private party room.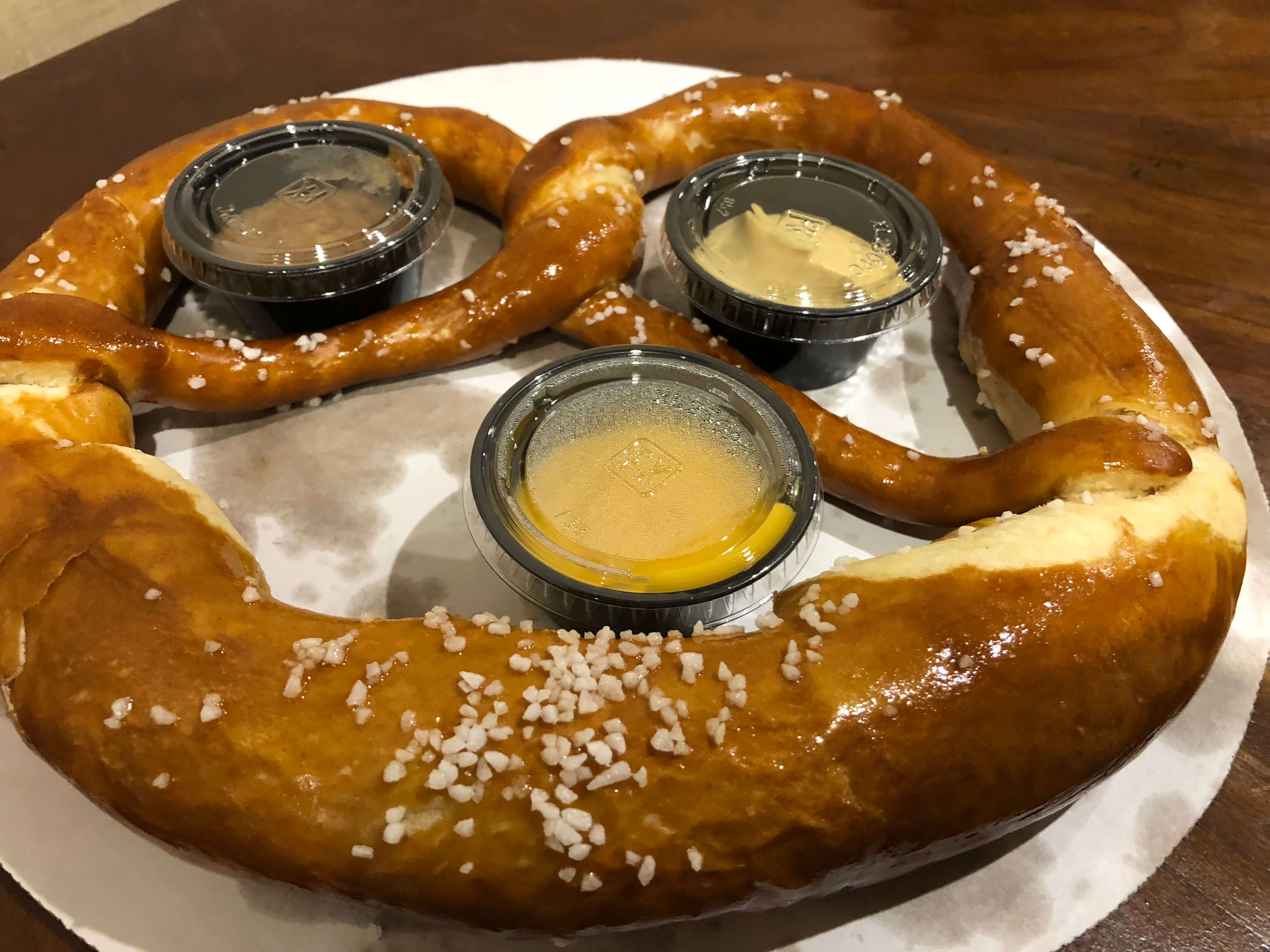 This included homemade guacamole, pizza, soup, salads, and the most delicious giant pretzel (they also have sandwiches and kid favorites like mac and cheese, PB and J, chicken fingers, and more). It was really busy when we visited where the bar was swarming with people and every table was filled with patrons (lots of families). During our visit, there was also live music to listen (check out their calendar for the complete listings) and people playing board games as they enjoyed their ciders.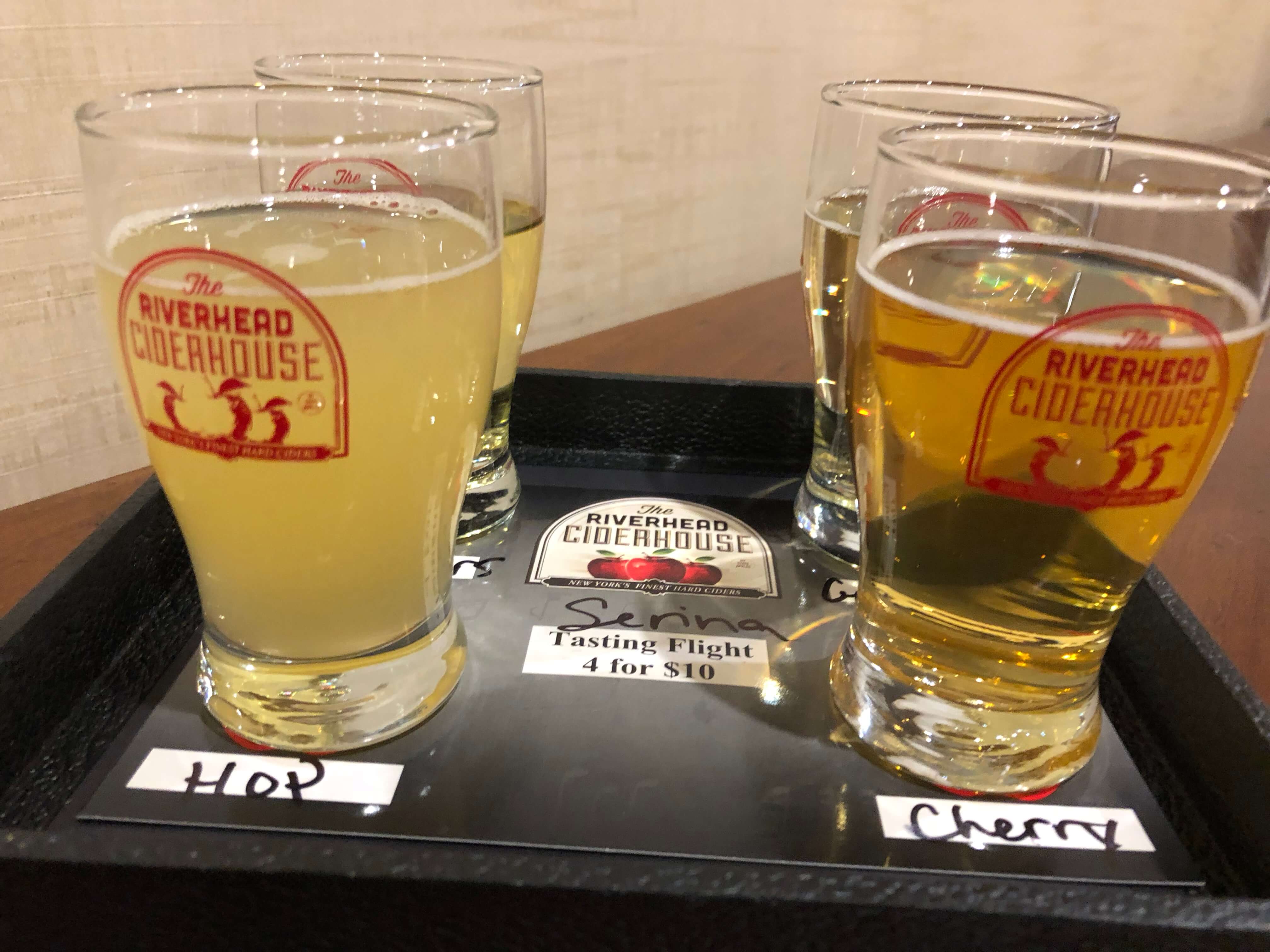 During our visit, I tried four cider flights with some of my favorites being the Riverhead Grapefruit Squeeze and the Riverhead Apple Annie. The flights are $10 for four, which allows you to sample a good amount of some of the taps that they make at the facility.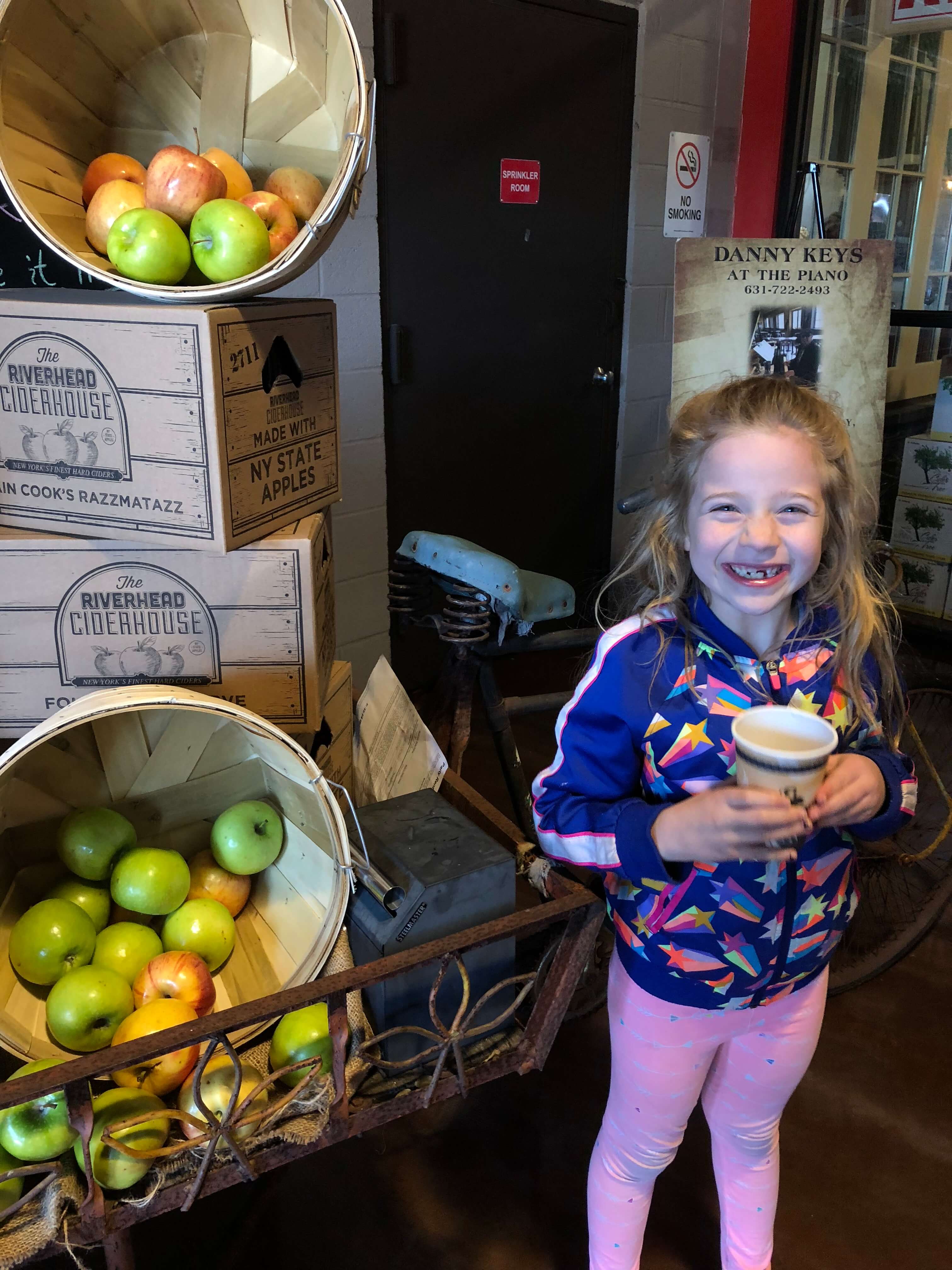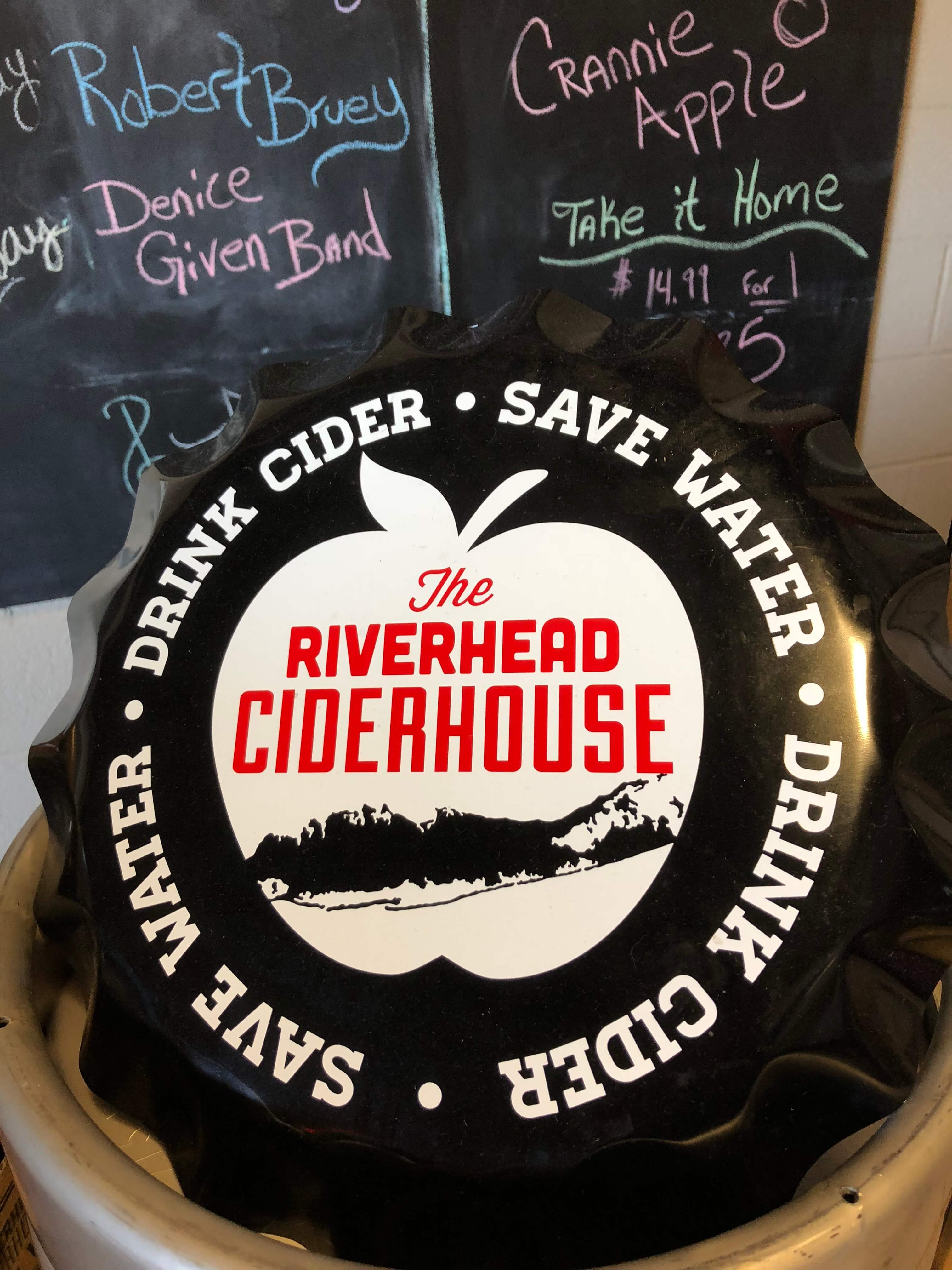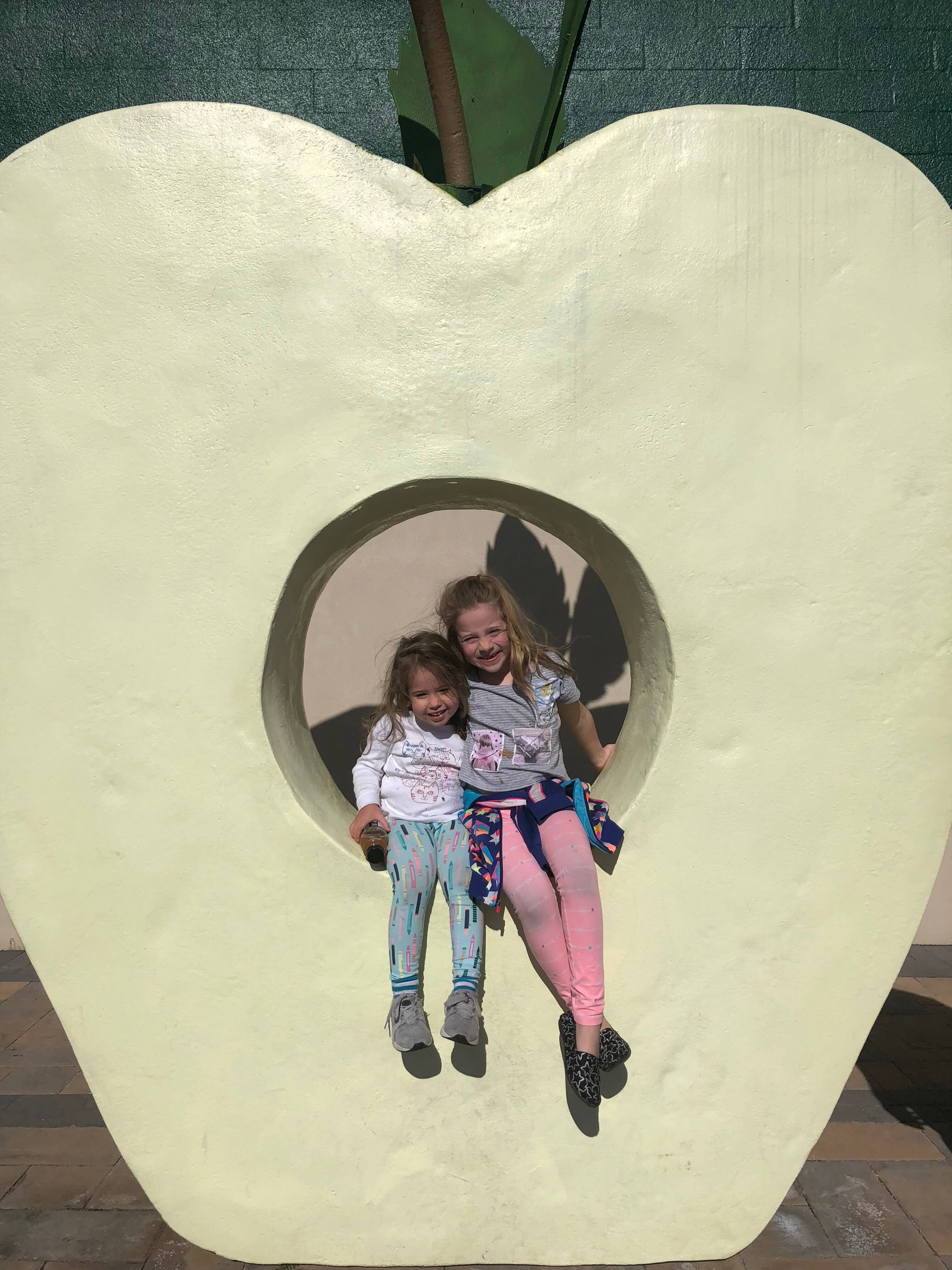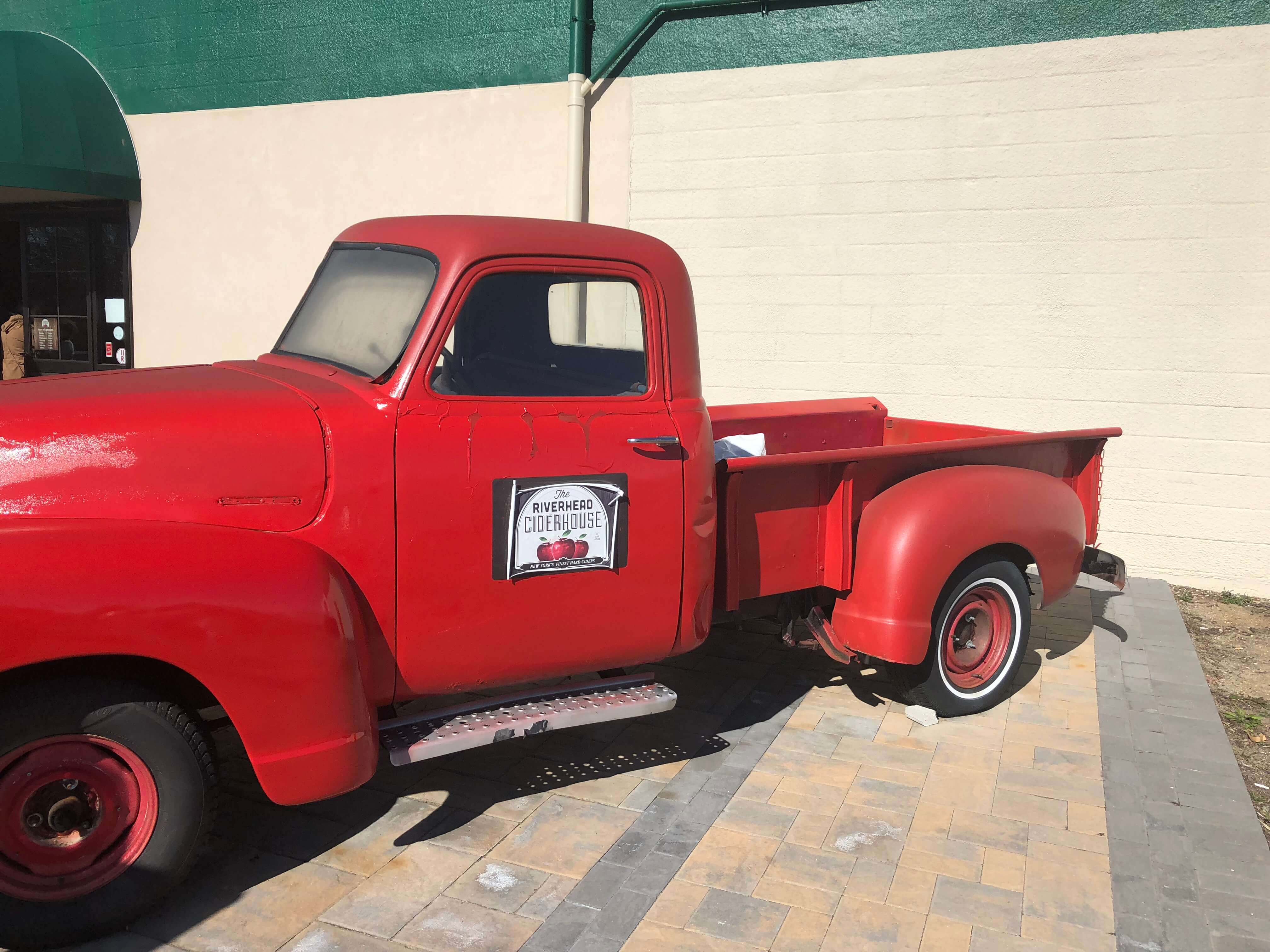 There are also plenty of photo ops outside where you and the kids can take pictures with their giant red apple or classic red truck.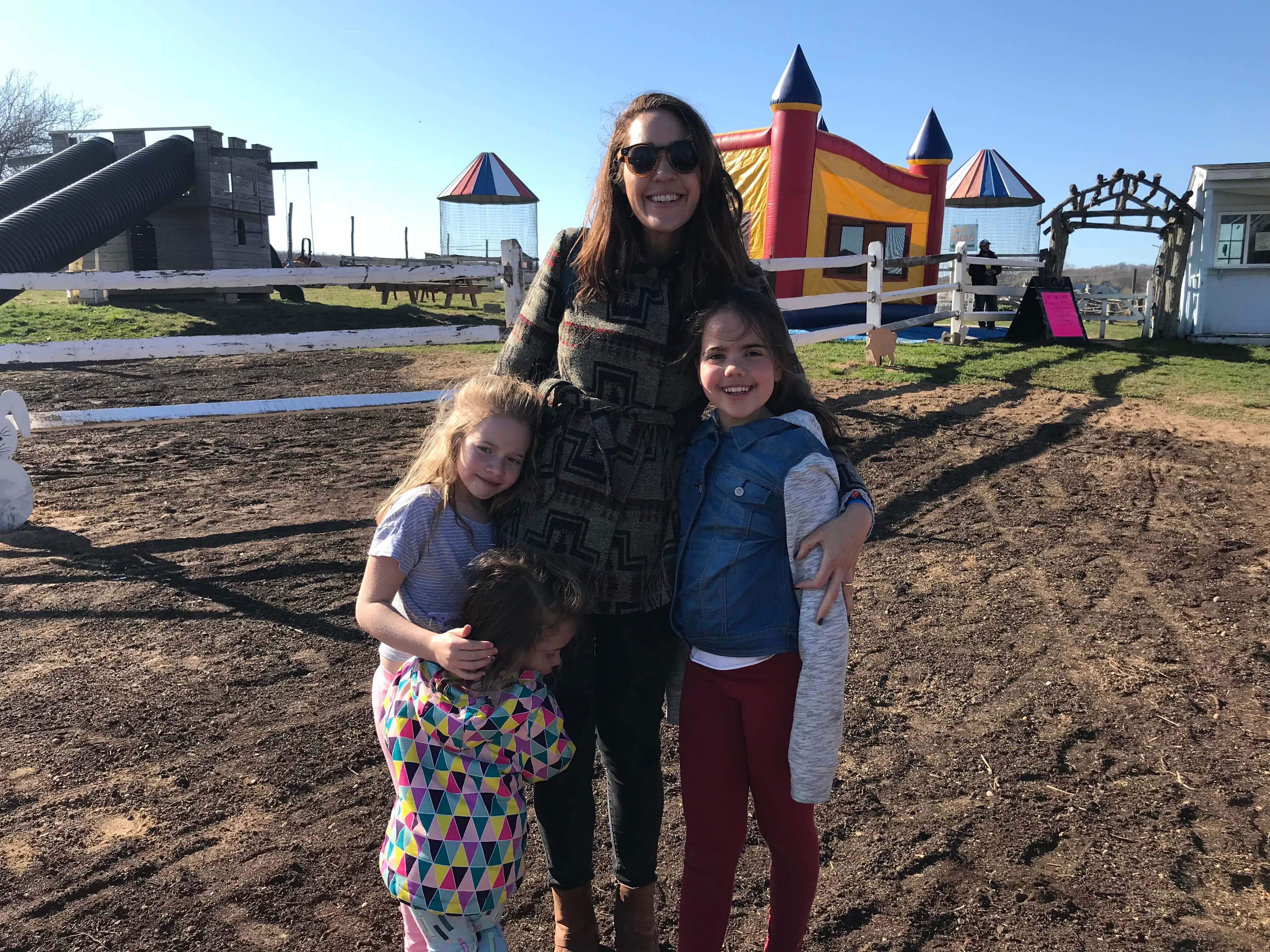 To experience the best of the outdoors, we enjoyed an afternoon adventure at the spacious Garden of Eve Farm. Located in Riverhead, the farm does not use any toxic pesticides, herbicides, or chemical fertilizers to produce their crops (some of their crops include strawberries, peas, spinach, lettuce, kale, carrots and more). During our visit, we had the chance to experience their Fun Fields Play Area ($5 per person), which allowed the kids to feed and pet the animals, enjoy a hayride around the farm, and play on the farm's playground.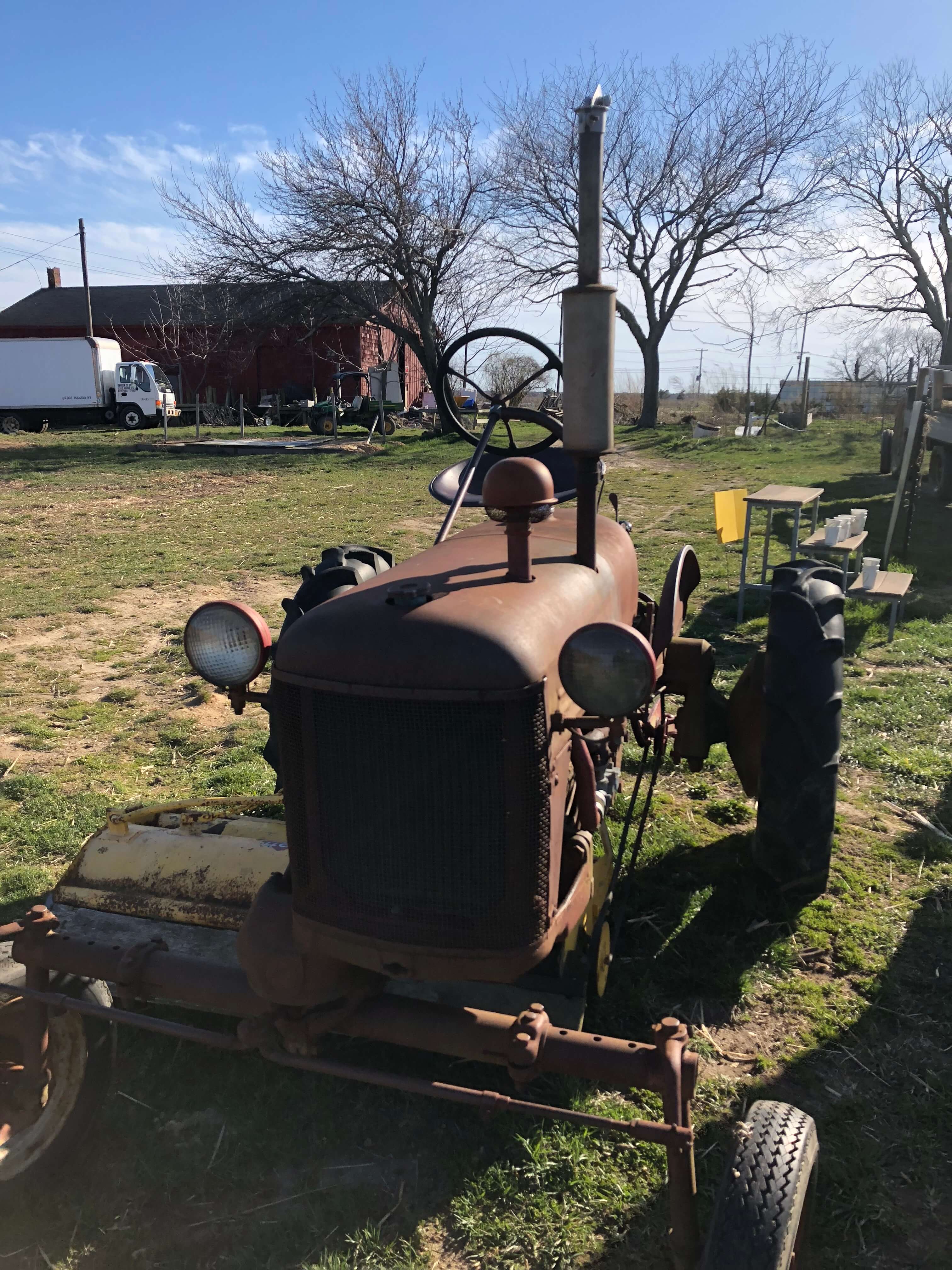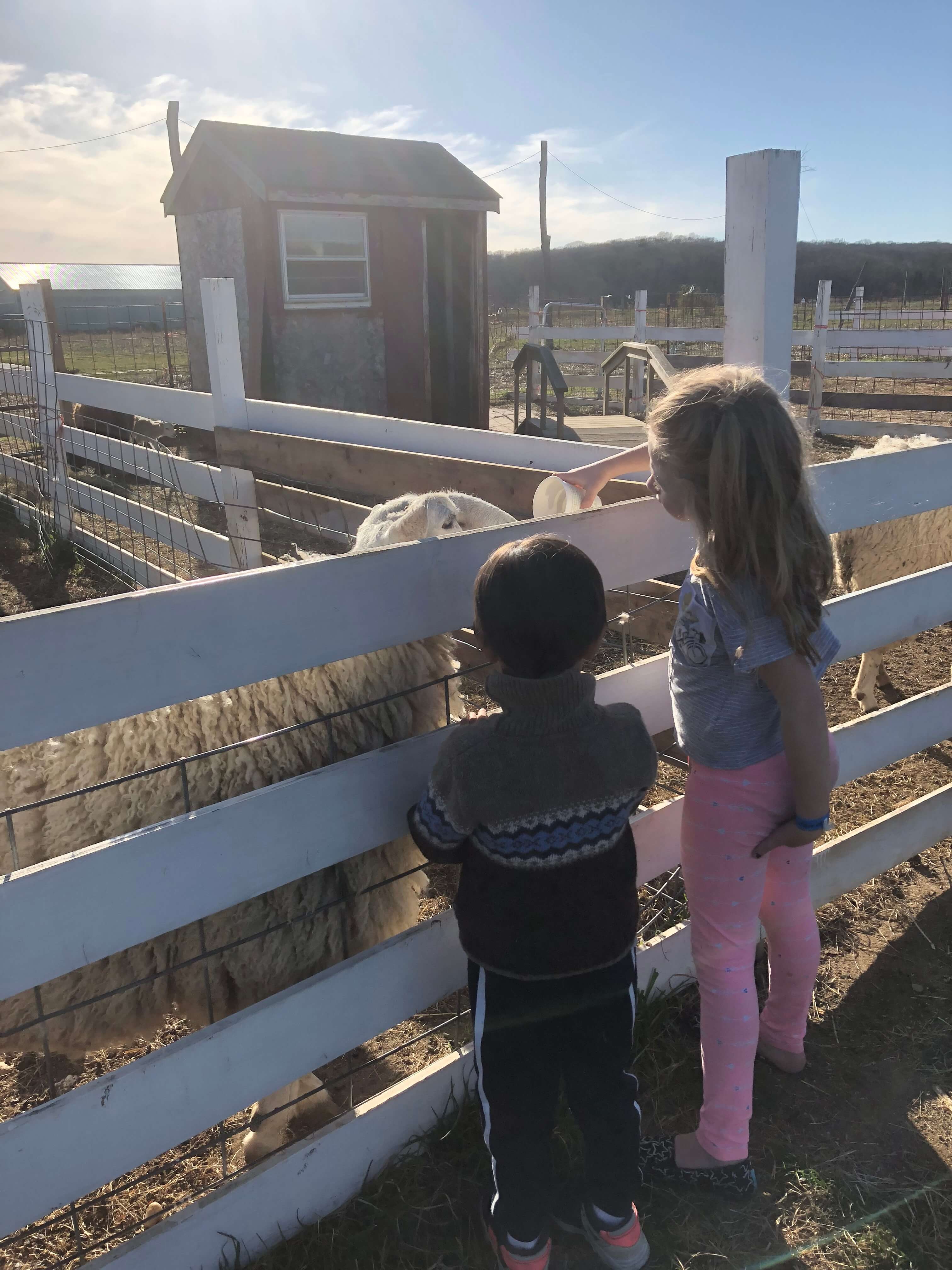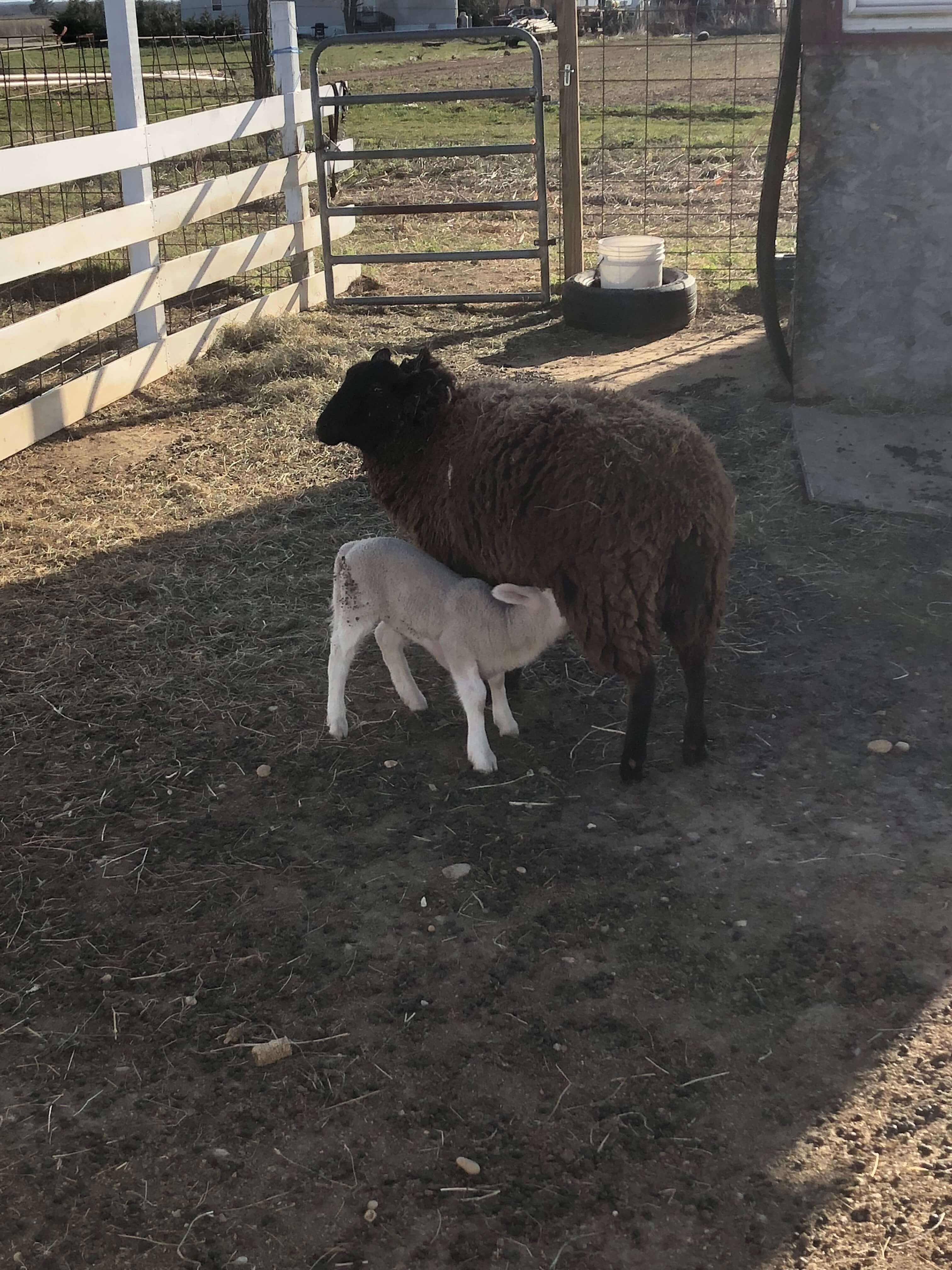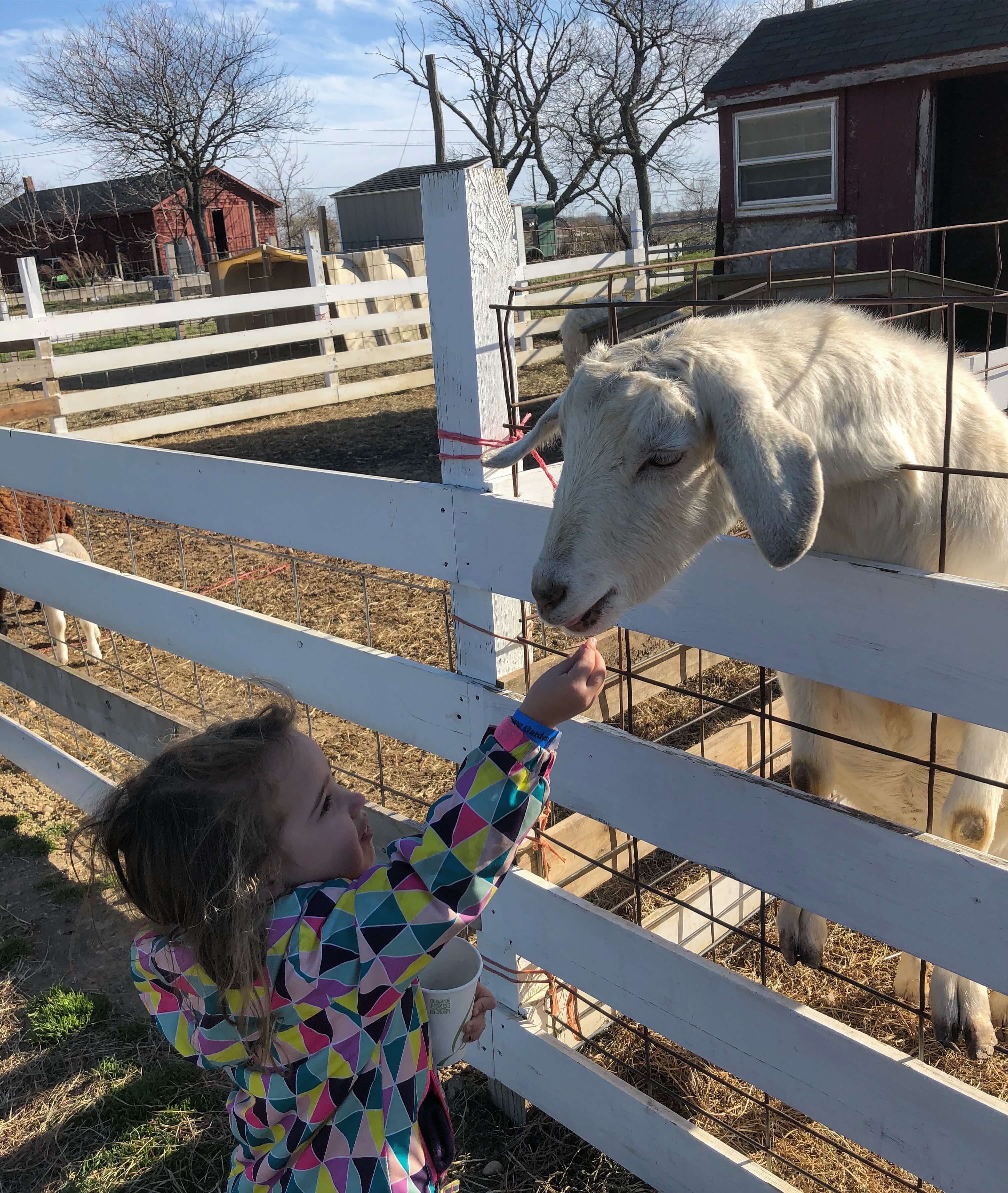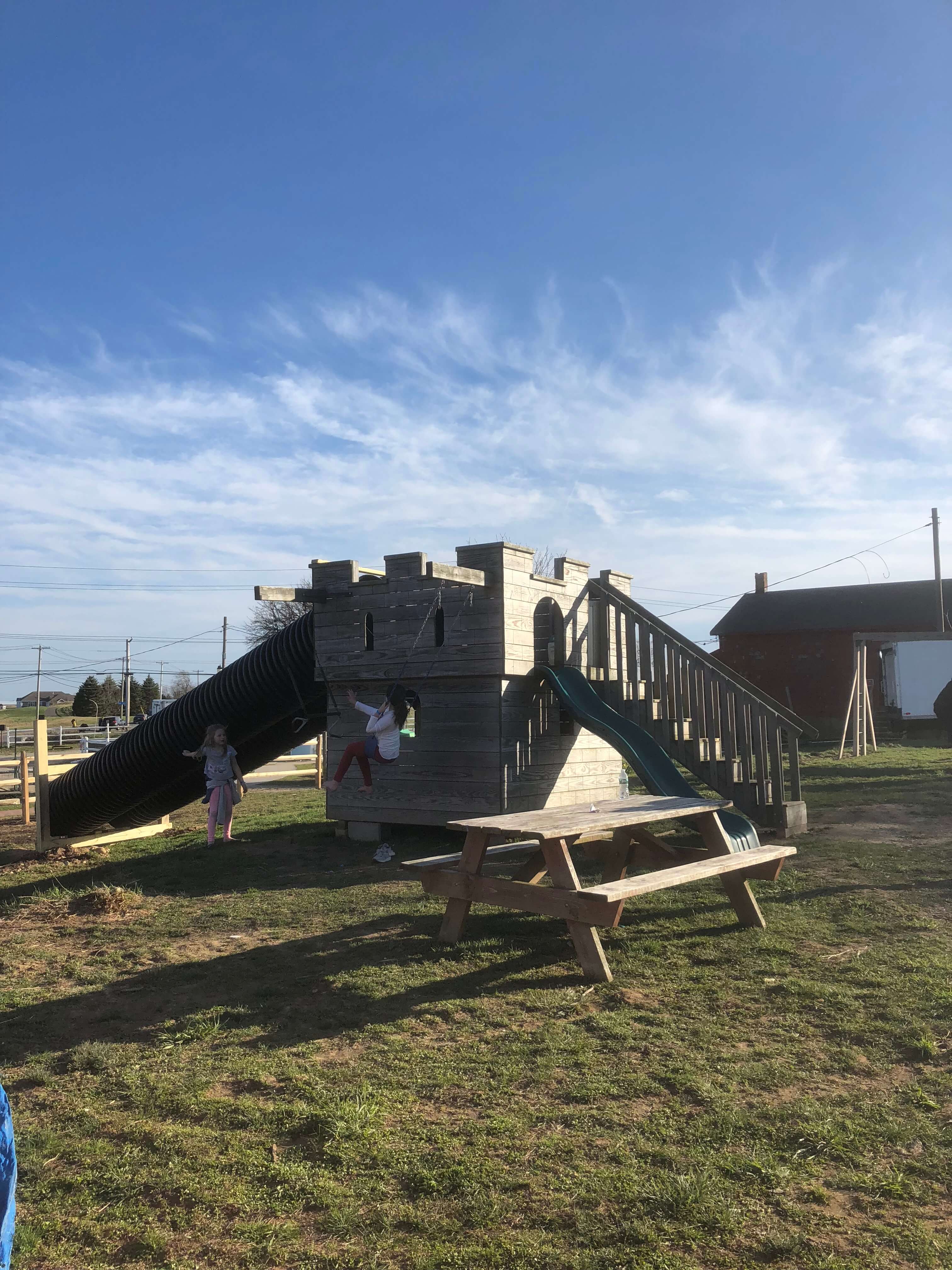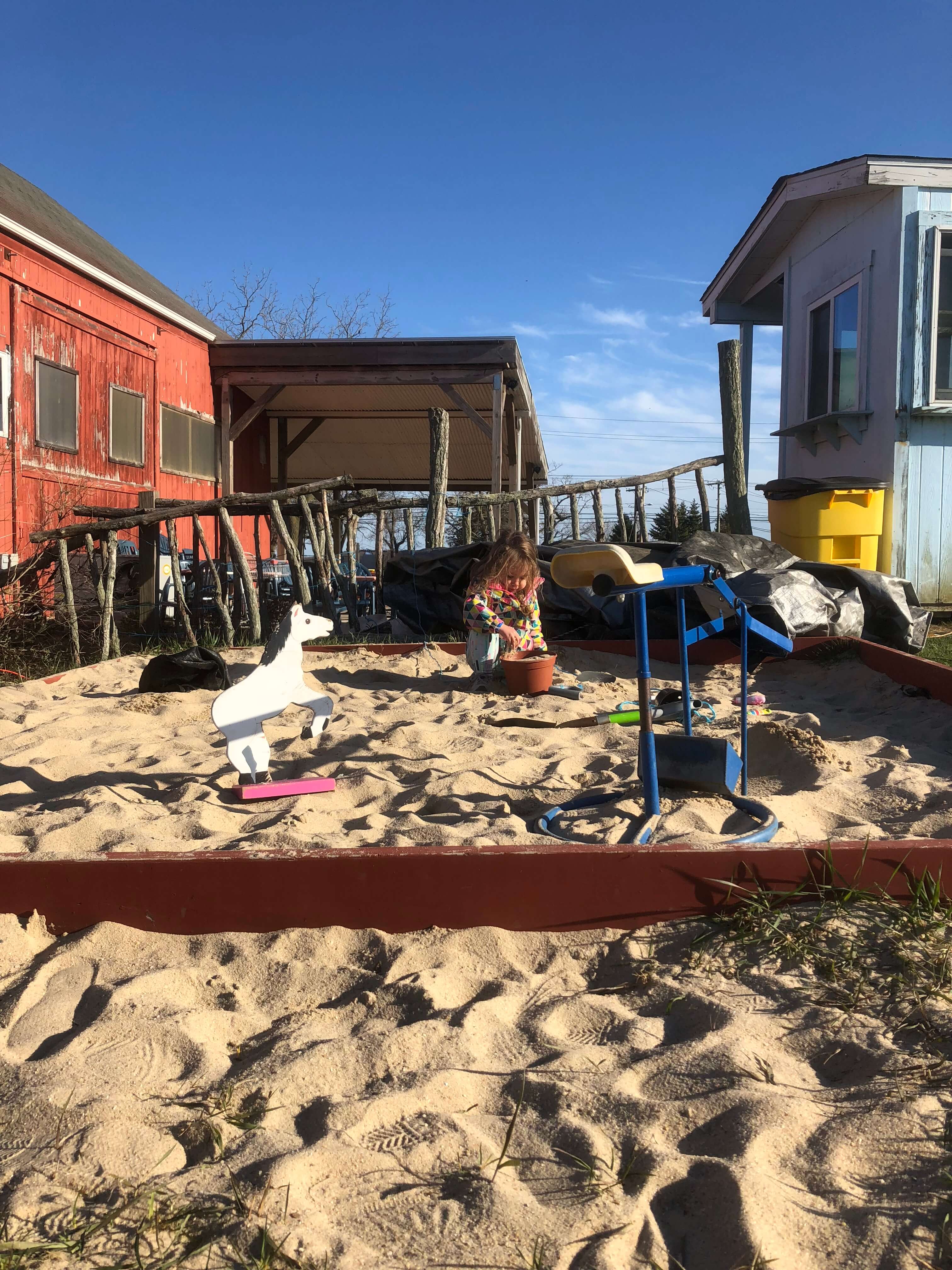 The girls loved seeing the bunnies, baby sheep, goats, turkeys, and chickens as well as playing on the farm. There is also a sandbox, pedal track, a spider climbing web, and more for hours of fun.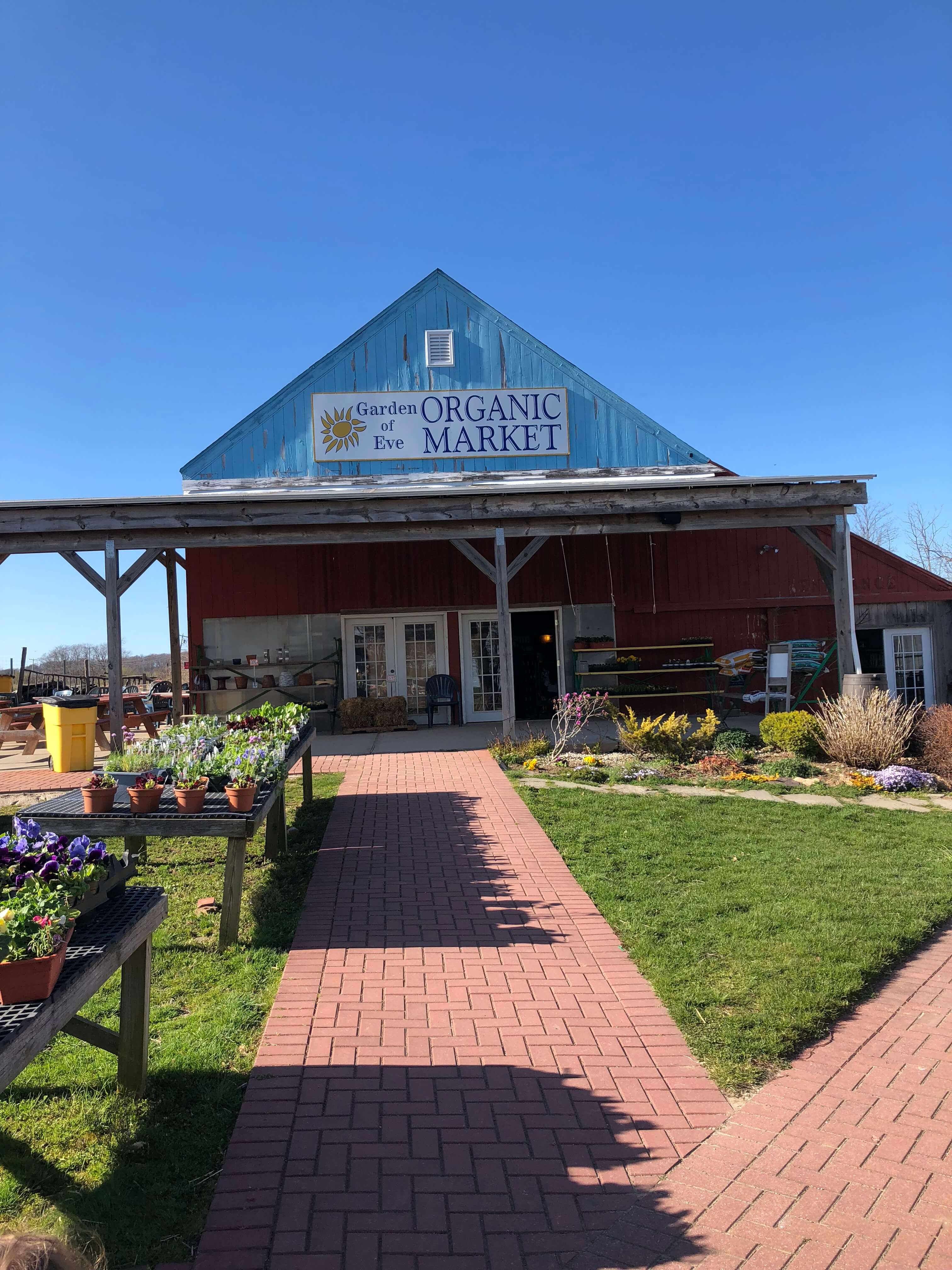 After an afternoon of playing and spending time with the cute animals, we checked out their on-site market that was filled with their vegetables, fruits, jams and pickles, organic groceries, grassfed meat and dairy, locally made products, flowers and vegetable plants, organic garden supplies and more. When we visited, there was also a chicken coop in the store that was home to tons of new chicks that my toddler had the chance to have placed in her hand and pet.
They also offer a CSA where you can receive a weekly bundle of 40 of their organic vegetables from June through November in NYC and Suffolk County. This is such a great way to experience the best of the farm if you can't actually get there every week.


One of our favorite parts of this trip to the North Fork was our visit to the Long Island Aquarium. Having visited many aquariums over the years, I was pleasantly surprised by this aquarium that made it really hard to leave. Located in Downtown Riverhead, the Long Island Aquarium offers visitors so many things to see and do, such as sea lion shows, the chance to touch sting rays, walk in the butterfly experience, and have the opportunity to view an incredible collection of fish.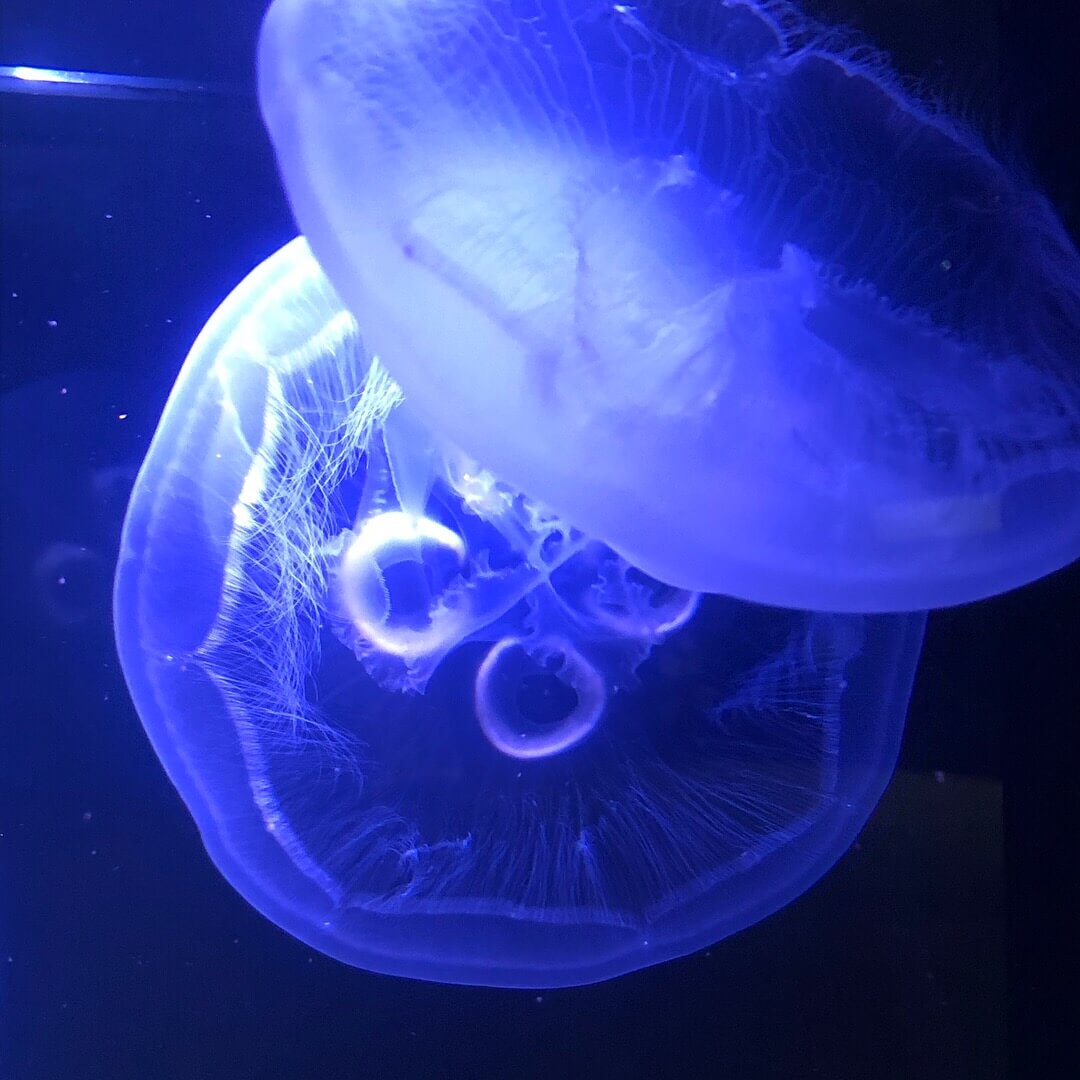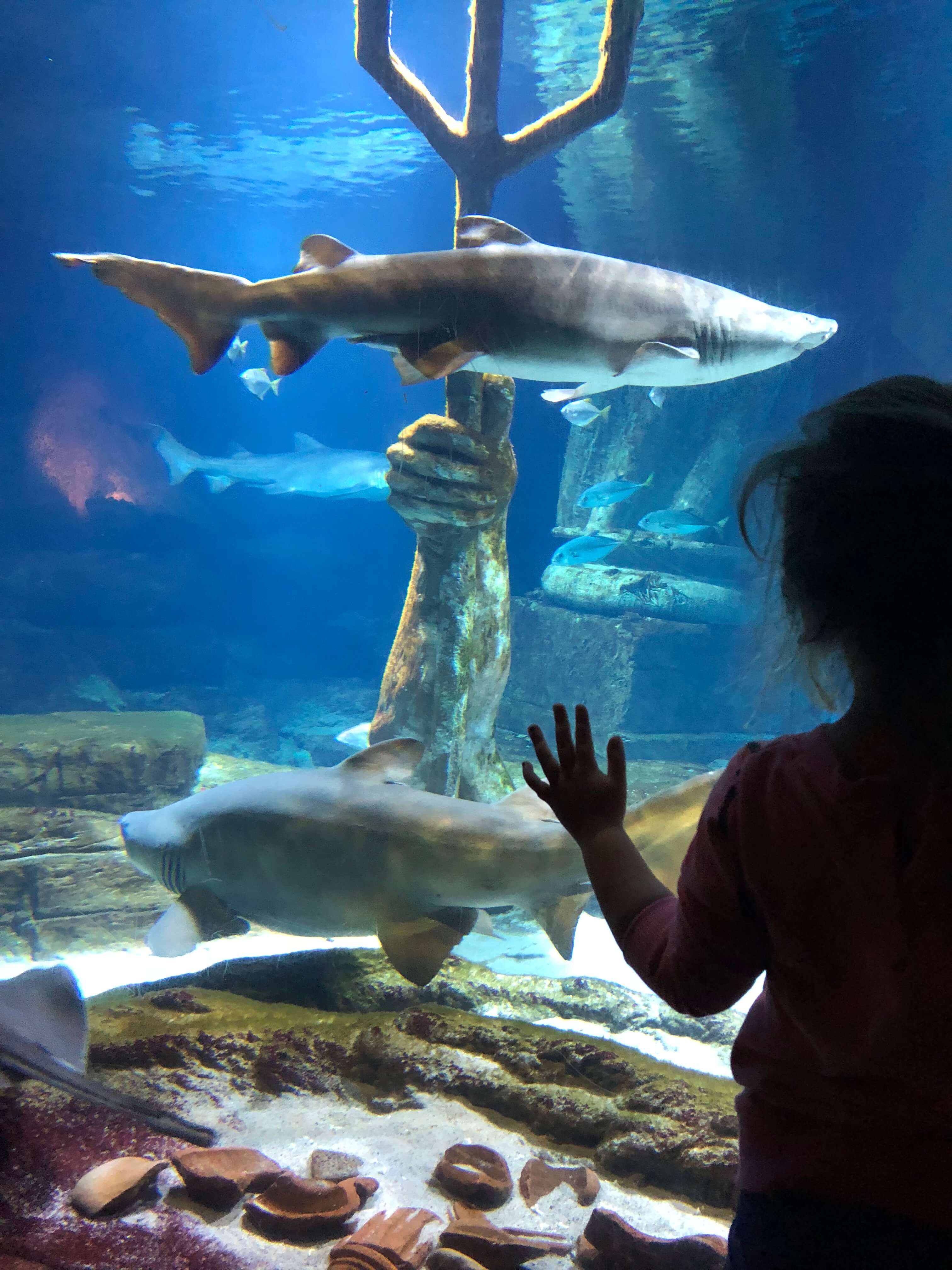 We started our experience by walking around the Lagoon and Coral Reef area to view, according to the Long Island Aquarium, "one of the largest all-living, closed-system Coral Reef display in the Western hemisphere." This includes access to a colorful array of fish and the opportunity to see sharks, eels, jellyfish, octopus, and more.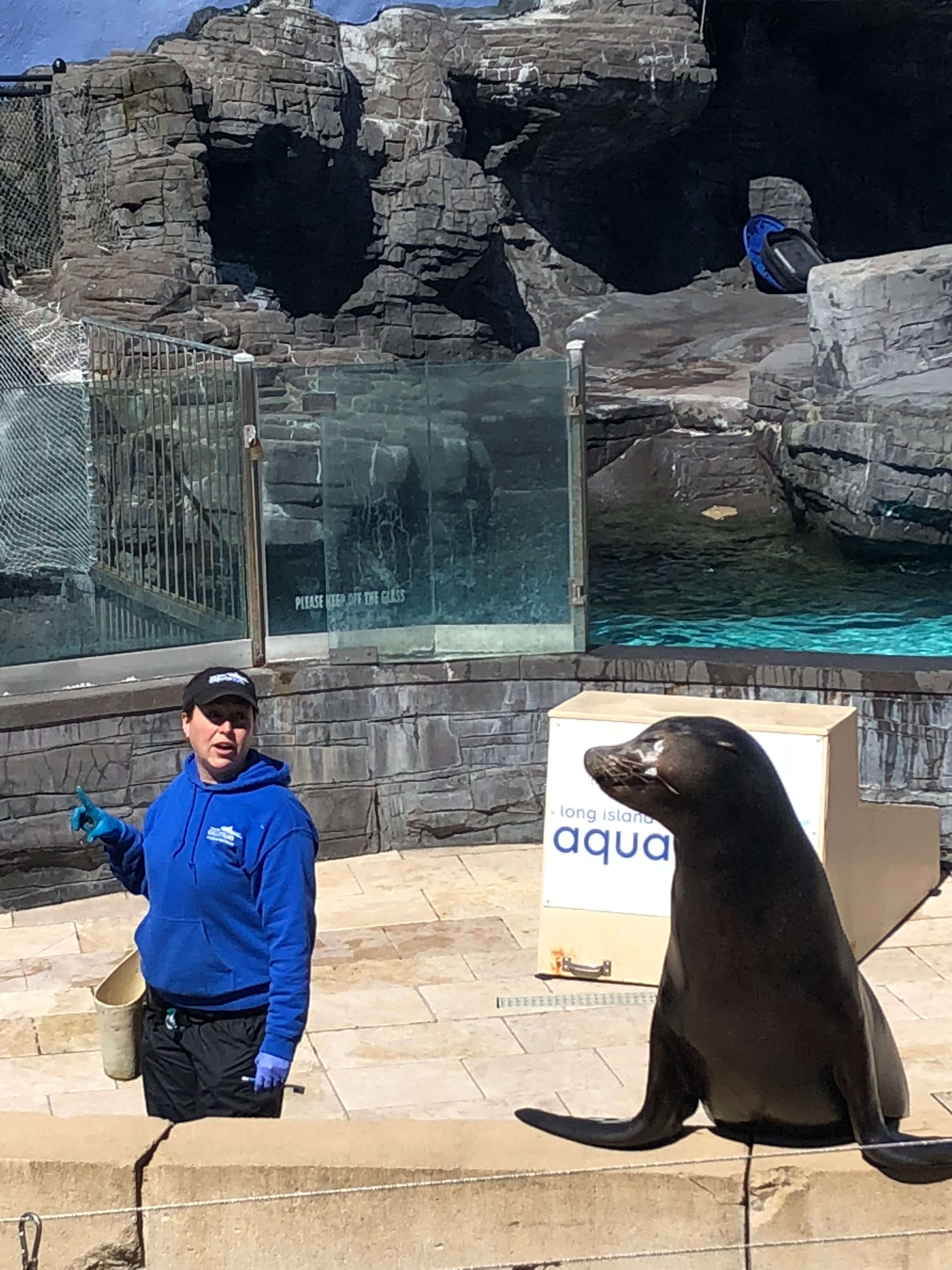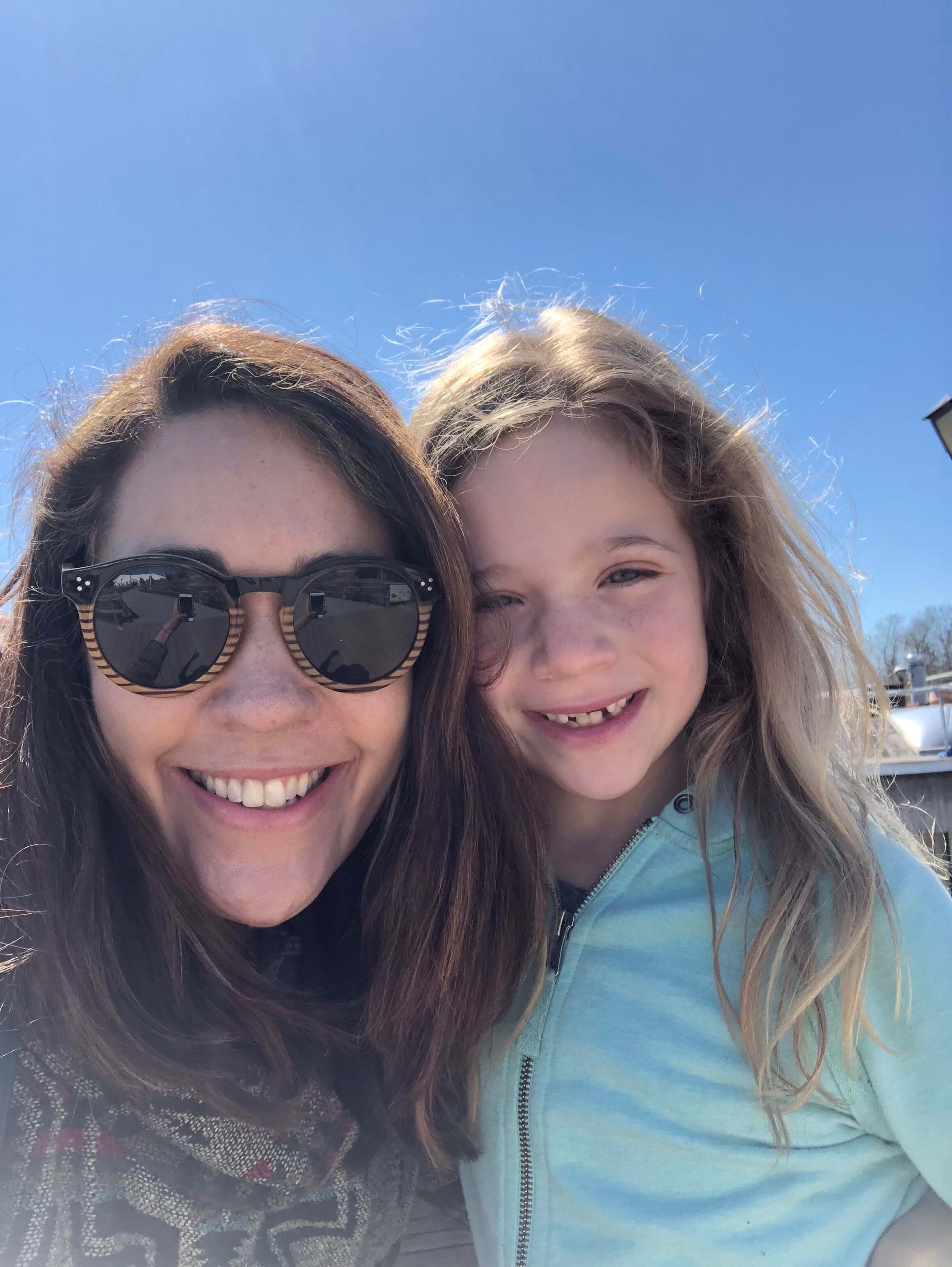 We then went outdoors to enjoy the sea lion feeding where we had the chance to learn more their sea lions, eating habits, communication skills, and how they play. After this 30-minute show, we explored more of their outdoor exhibits, which included a penguin pavilion, koi pond, and the lost temple of atlantis to see the Japanese snow monkeys.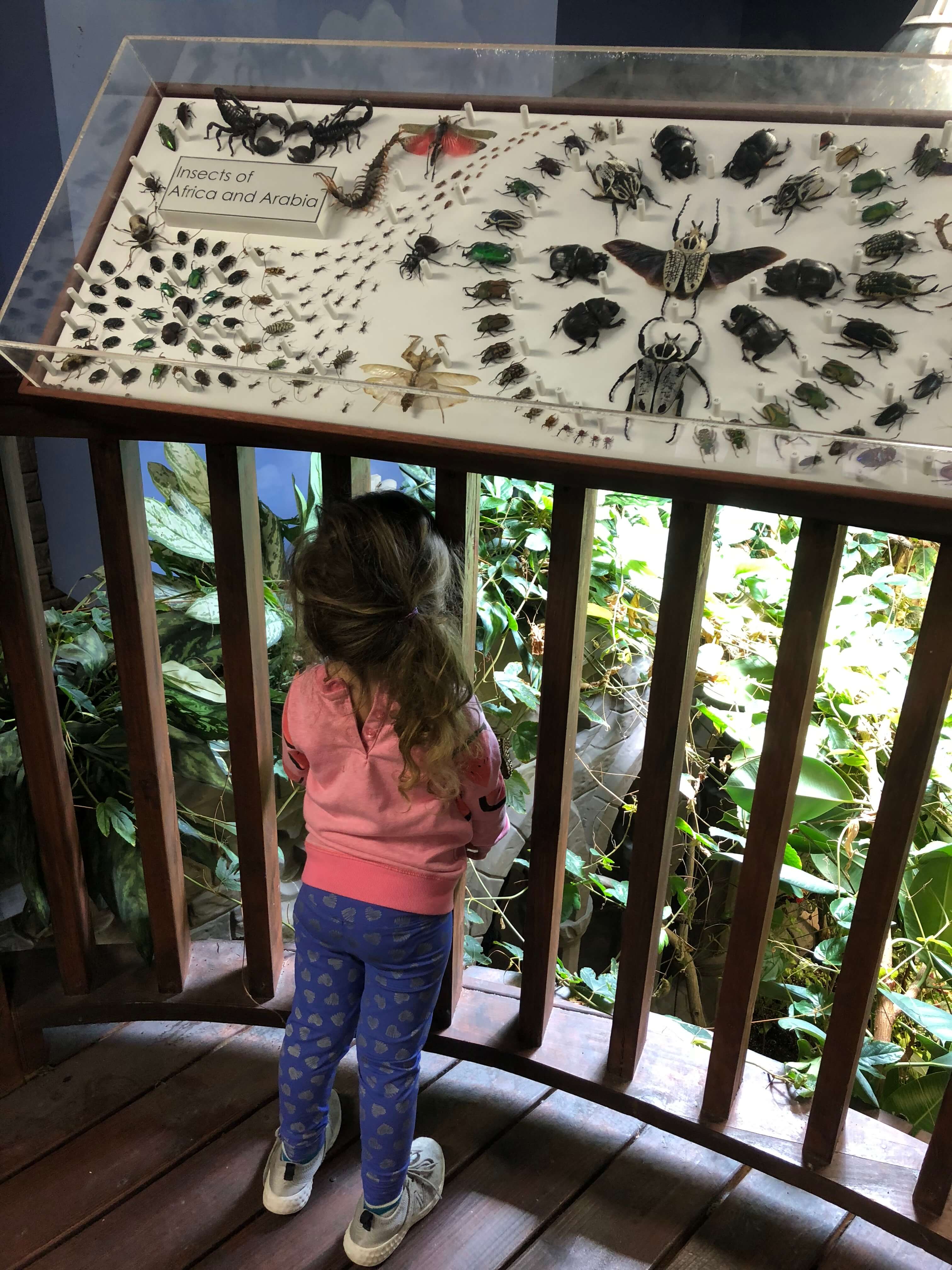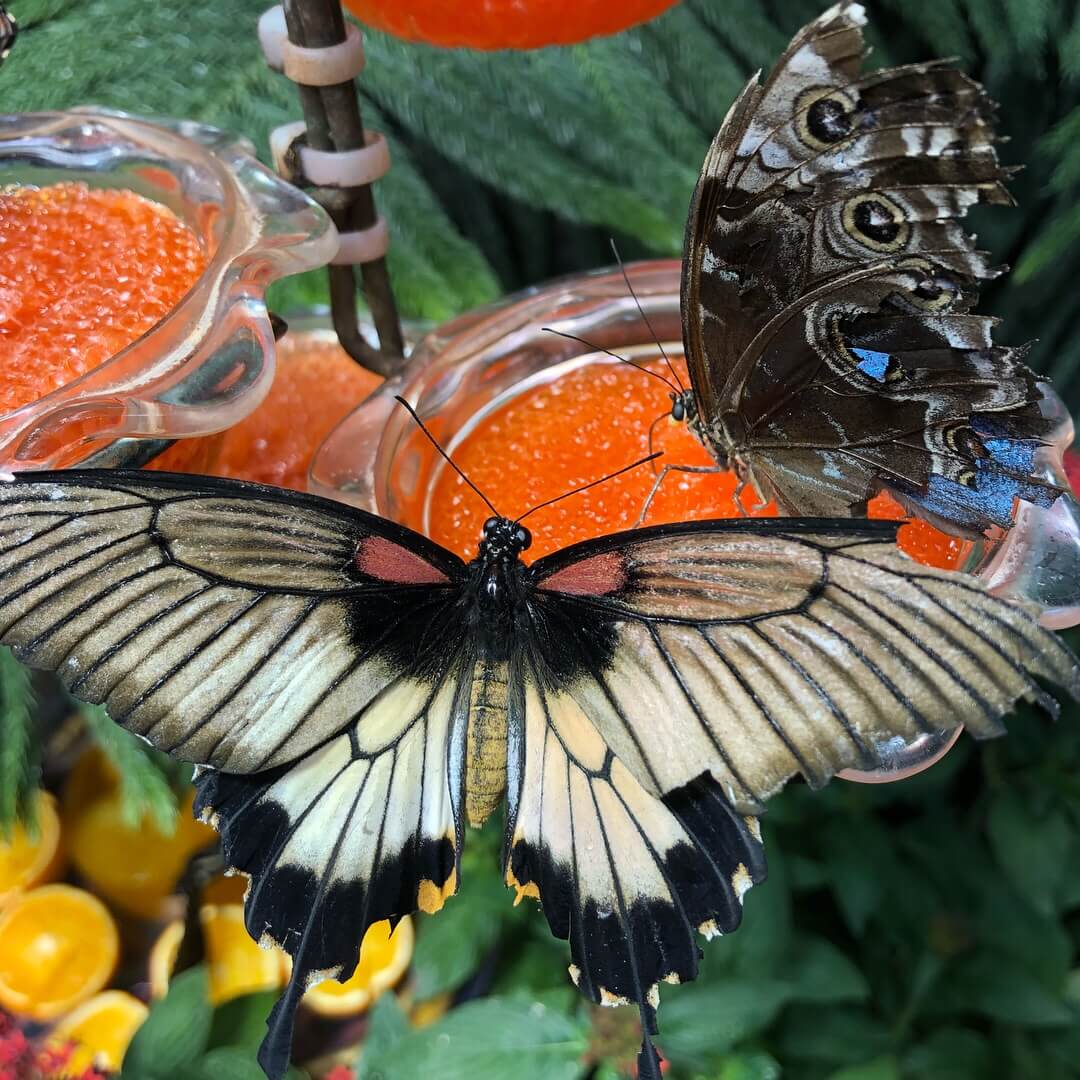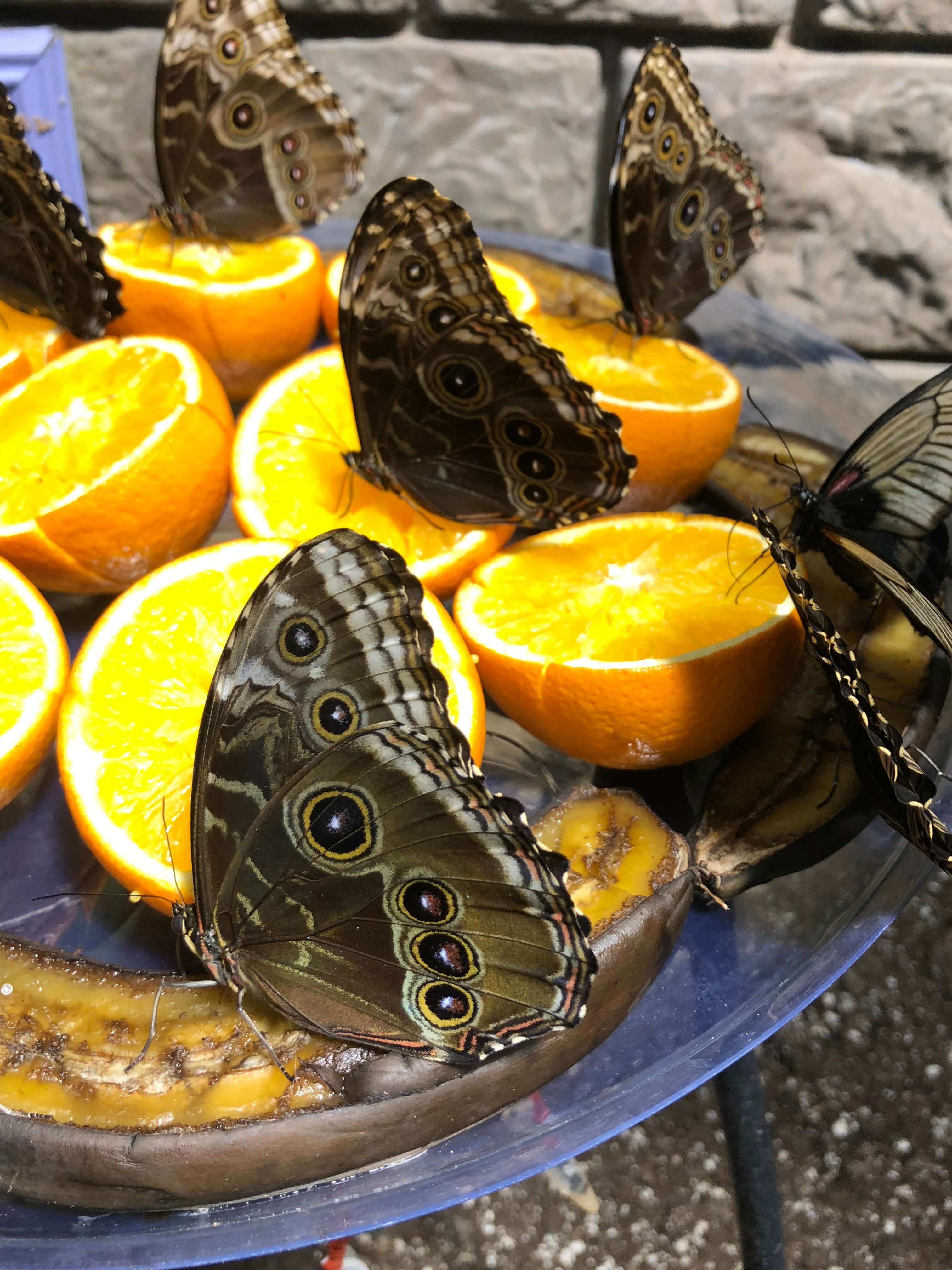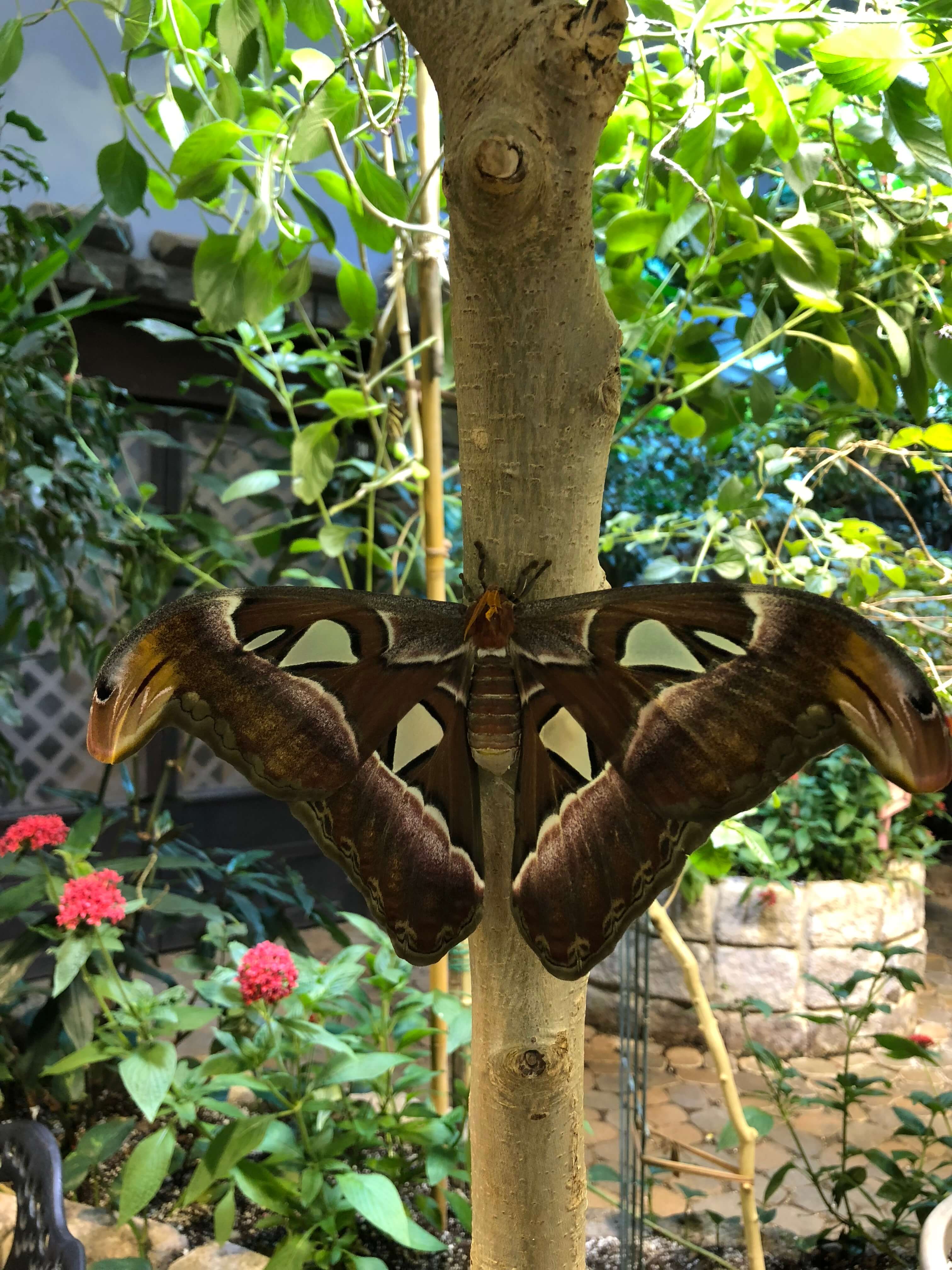 We then went to the butterfly area that was home to thousands of butterflies from all around the world. In fact, according to the Long Island Aquarium, "the entomologists receive 800-1,200 butterfly pupae each week." A year-round exhibit, it was so cool to see the butterflies flutter throughout the garden space, going from flower to flower, resting on oranges, or pausing on visitors shoulders.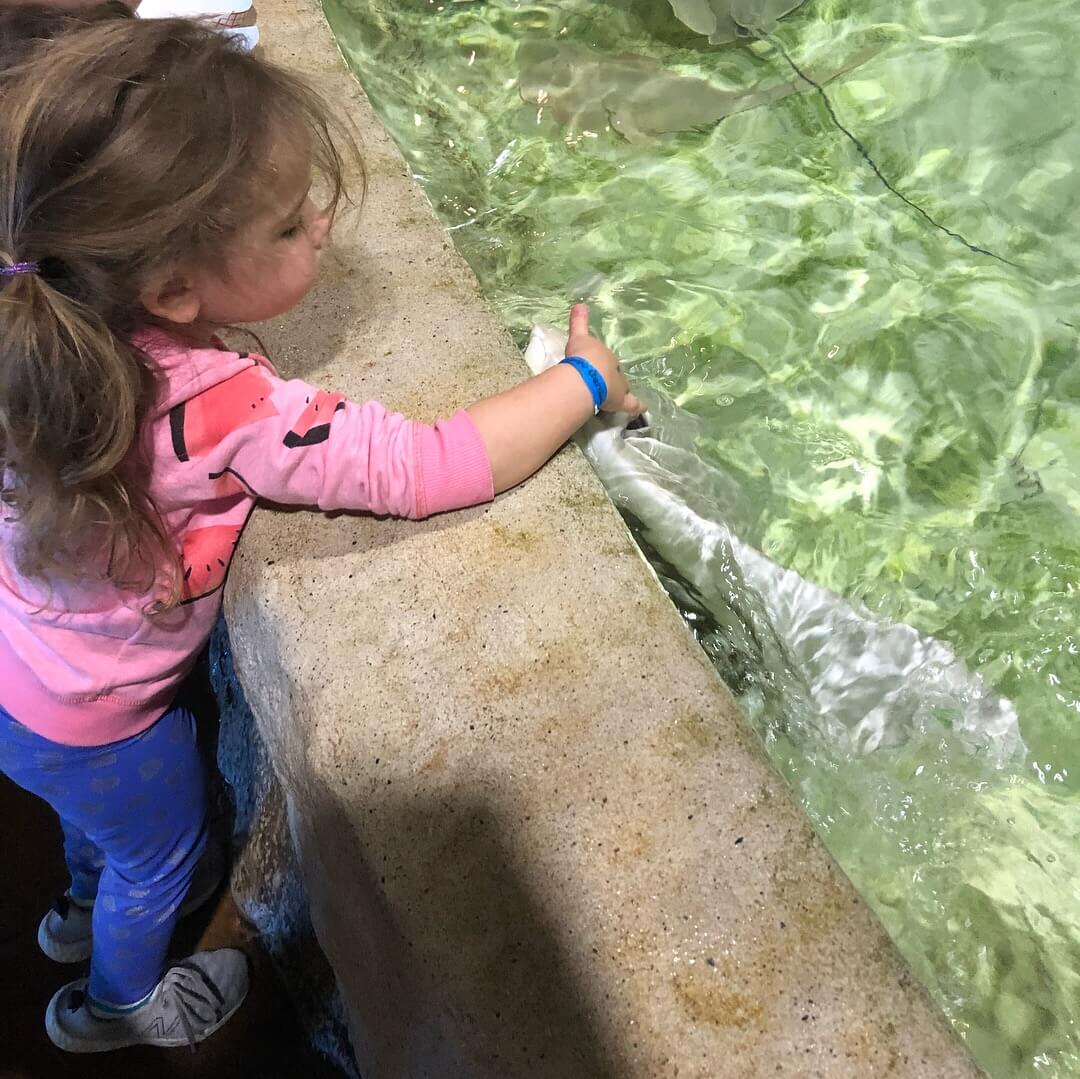 We then went to the Ray Bay area, which, was hands-down, my toddlers' favorite activity. She couldn't get enough of the sting ray tank, as she touched the top of their heads and followed them around the tank as they swam to different patrons who had food. They also have Touch Tank areas to interact with sea stars, clams, whelks, hermit crabs, and horseshoe crabs.
An incredible weekend in the North Fork, it was wonderful to learn about more about the different things to do in the area. And while we love the beach, it was awesome to have the chance to experience other activities in the area that would surely make for an exciting weekend away.
Be sure to check out more about where we stayed in our feature on the Hotel Indigo.
We were provided with complimentary admissions for the purposes of this review. All opinions, as always, are my own.