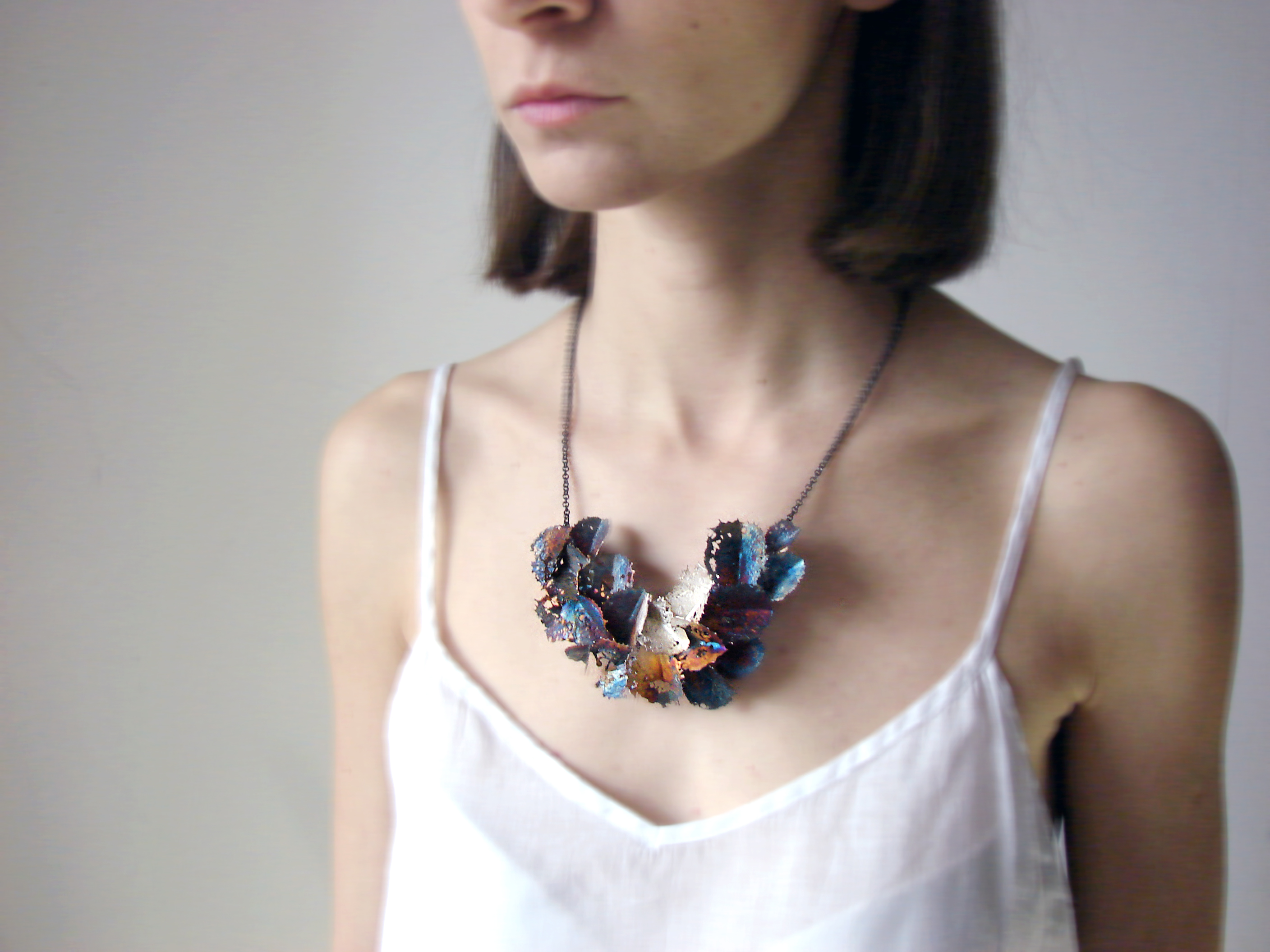 Calling all jewelry fans, we've found the perfect event for you with LOOT: MAD About Jewelry, a show dedicated to the display of both contemporary jewelry exhibits and its own collection of contemporary and modern studio and art jewelry.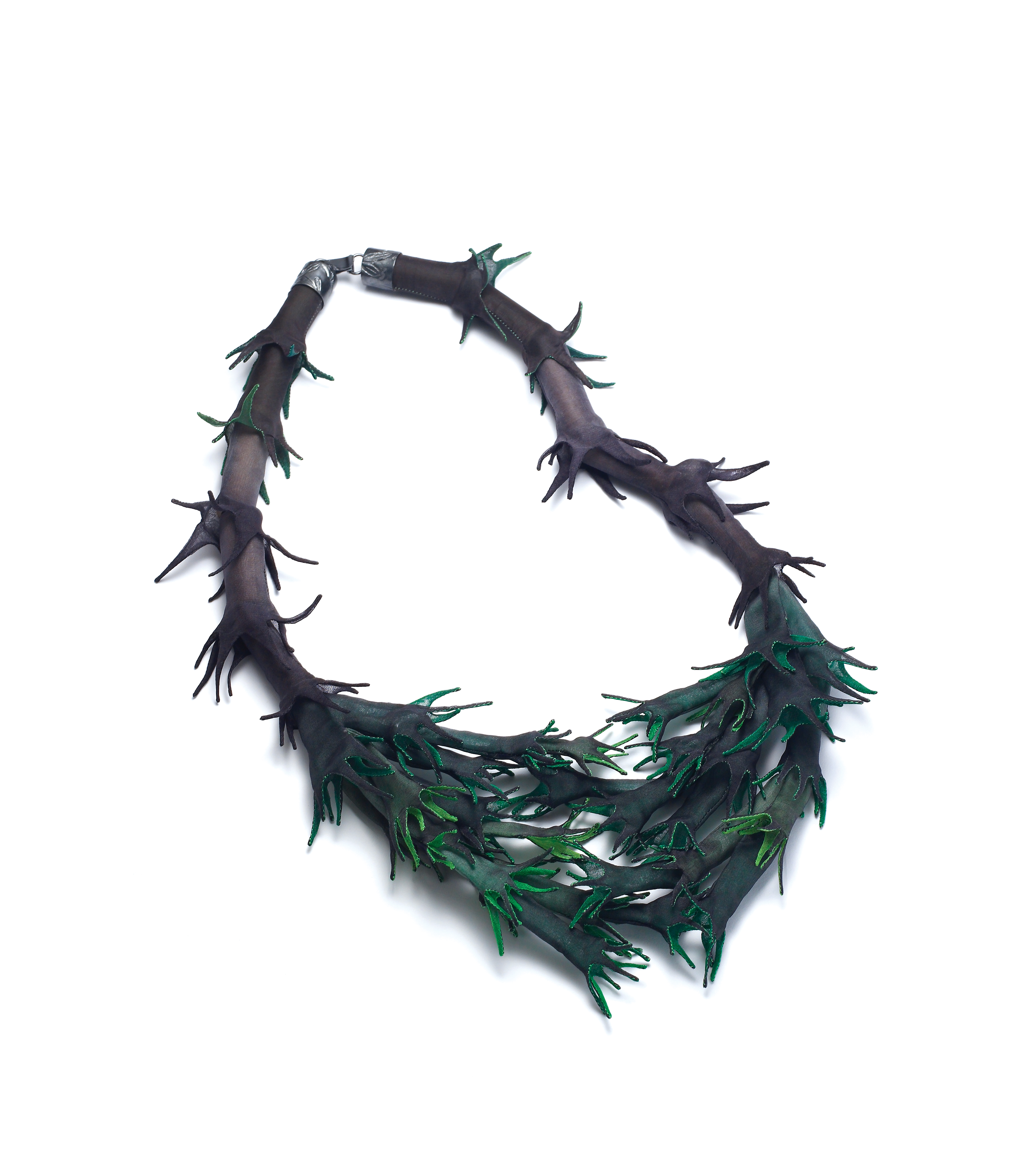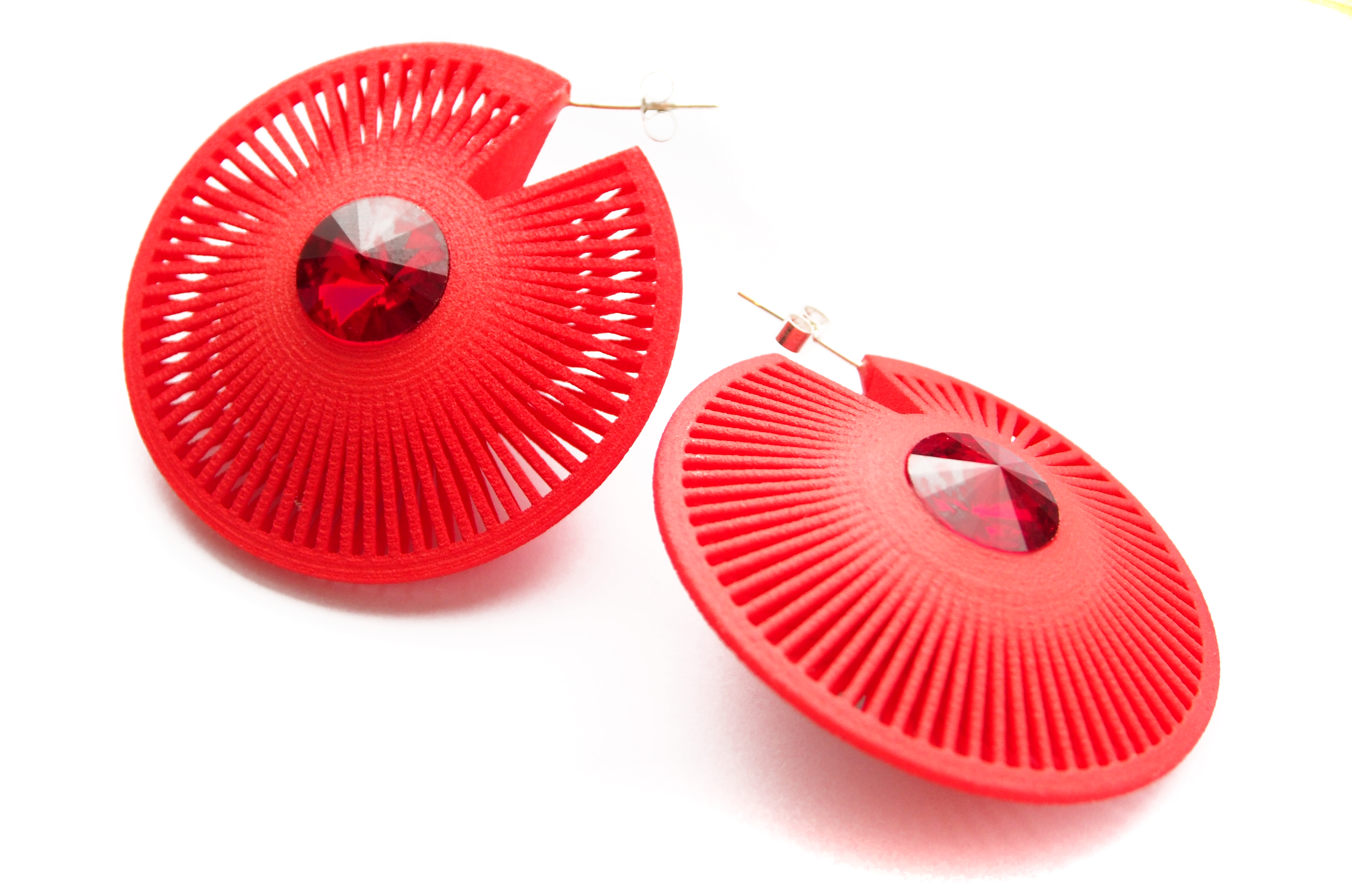 Held at the The Museum of Arts and Design, this annual event features a five-day exhibition and sale of contemporary art jewelry, with all proceeds benefiting the Museum's programs and exhibitions.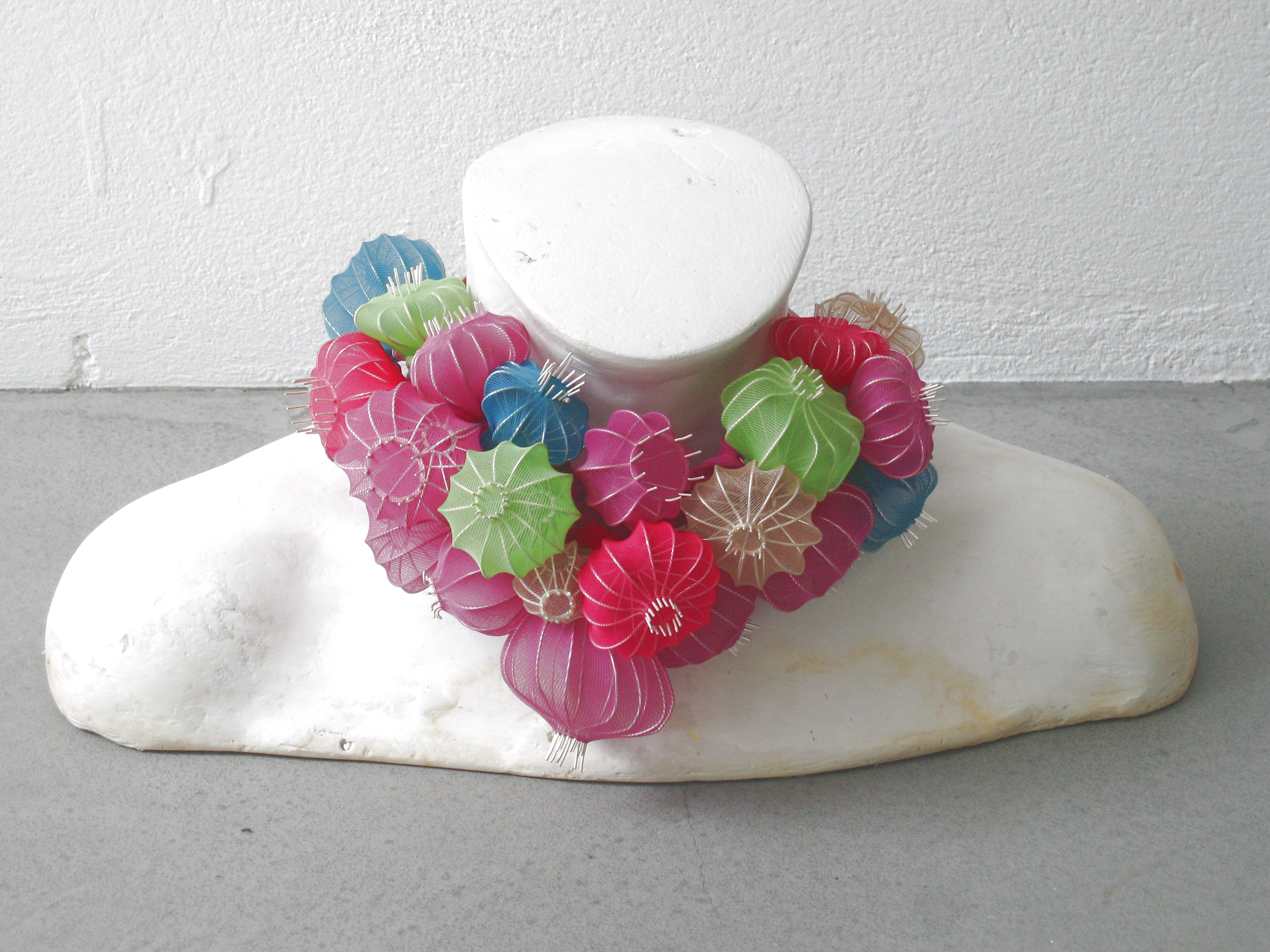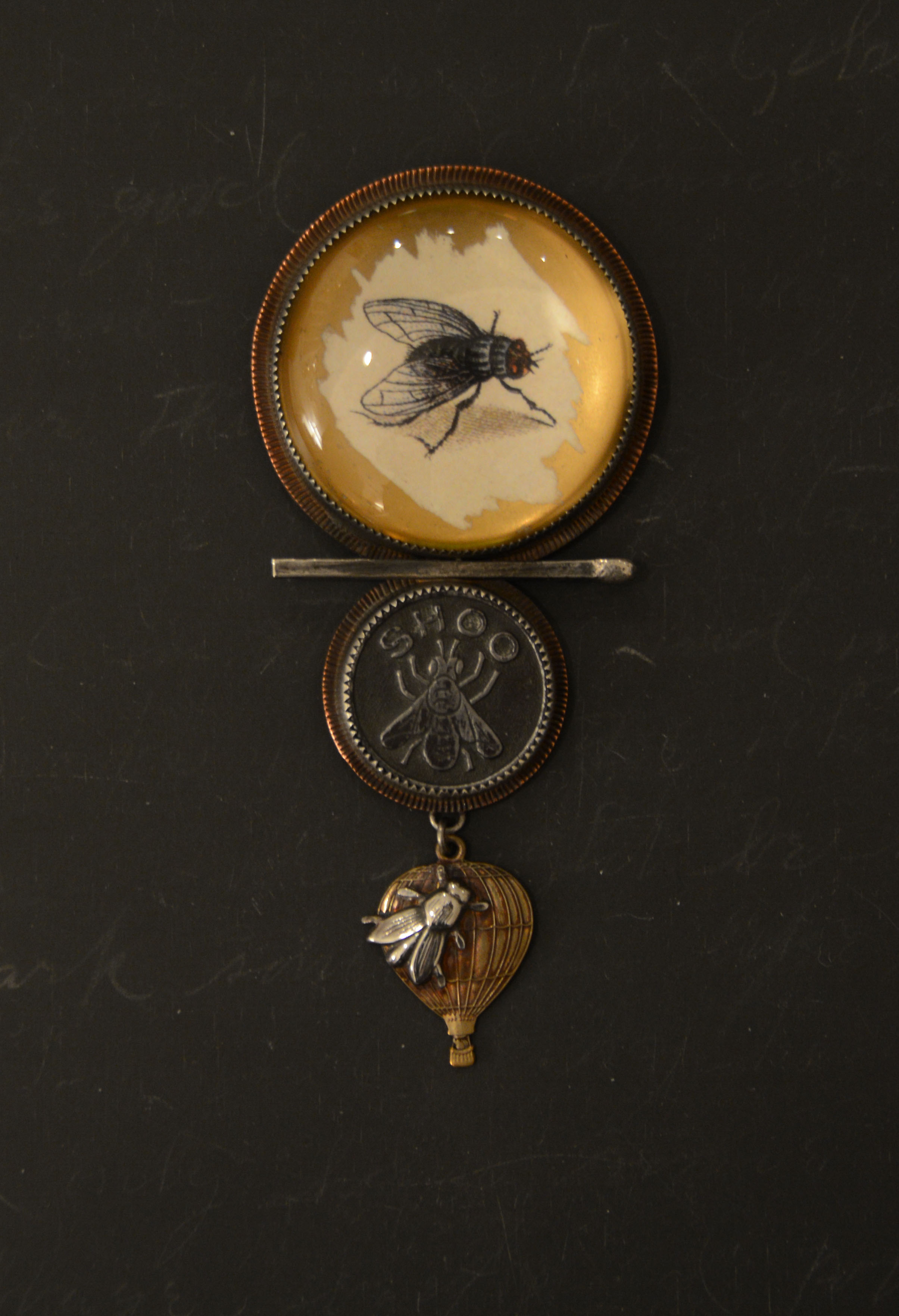 Open from April 17 through April 21, this year's LOOT features a curated selection of jewelry by 35 international emerging and established artists from 15 countries where you'll have the opportunity to meet and directly acquire contemporary pieces from the most skilled, innovative, and creative jewelry artists working globally today.
Read on to check out more about some of the artist highlights from this year's LOOT: MAD About Jewelry:
1. The works of Italian jeweler Gian Luca Bartellone recall the style of the Baroque era. Yet Bartellone forges new paths with daring combinations of materials: gold, gemstones, and silk are united with paper or papier-mâché. Though clearly unconventional, the mix of materials in his work has become familiar for this academically trained goldsmith.
2. Based in London, Tania Clarke Hall is an award-winning jeweler working in leather. Inspired by the built environment, Japanese design, and her early studies in chemistry, Clarke Hall considers leather to be her "perfect creative playmate," and her jewelry celebrates the overwhelming potential of this natural material.
3. Greek designer Tina Karageorgi's LOOT collection focuses on porcelain. Precious and semiprecious stones and patinated and gilded silver complete the palette of materials. Her iconography looks at flora and fauna captured in vivid motion and vibrant color. Beyond her experience of the natural world, Karageorgi draws inspiration from a personal reading of Old Master paintings and Far Eastern artistic traditions.
· Swiss designer Roland Kawczynski's creations take their inspiration mainly from nature, with influences of architecture and poetry. The collection ''Brume d'Automne,'' featured in this exhibition, includes necklaces, rings, brooches, and headpieces, in which titanium, silver, bronze, and gemstones come together to reveal the entire universe of the creator. Pearls and natural elements covered with flocking transform these jewels and give them a touch of modernity.
4. Italian artist Stefania Lucchetta applies 3D software and rapid prototyping techniques to unexpected materials including polyamide, biocompatible resins, Stellite, and titanium. The resulting sculptural pieces challenge the preconception that the artist and the machine are always at odds. Lucchetta continues to research the application of new technologies to jewelry design in her quest to create wearable signs and symbols that capture the essence of our times.
5. A designer based in Glasgow, Lynne MacLachlan creates jewelry that plays with light, space, and color. She takes an experimental approach with digital tools, exploring and pushing their capabilities, using bespoke software and 3D printing to realize complex forms.
6. French jewelry designer Isabelle Molénat considers her jewels to be messengers, carrying stories about our heritage and linking us to other times. Her "Knots" collection represents the tying and resolution of these links, to understand their meaning and impact. Molénat works in silk and eco-prints her fabric using dye from carefully selected plants, which produce tannins that change through the seasons. She uses the dyed silk to make sheathed ribbons, which she then weaves to create wearable textile sculptures.
7. Madrid-based designer Beatriz Palacios trained as a mining engineer before studying with professional jewelers. She started her design practice in 2011. Inspired by a variety of European art and design movements of the last century, her work has a conversational, whimsical quality.
8. The daughter of an antiquarian, Italian jeweler Anna Porcu inherited a knowledge of antique artifacts and an eye for rarity and fineness to detail. She creates her own collection of jewelry using rare antique cameos. This will be Porcu's fifth year at LOOT, which remains the only opportunity to purchase her work in New York.
9. Israel-based designer Shenhav Russo uses the ancient technique of crochet to create intricate, delicate statement jewelry. Inspired by wide-open vistas and urban landscapes alike, she locates the true beauty of her art form in her ability to create anywhere, requiring nothing more than a spool of thread, gleaming natural stones or crystals, a crochet needle, and her imagination.
10. Thai jeweler Sarran Youkongdee began his jewelry practice in 2008. Inspired by the rich culture and heritage of his birth country, he creates art to wear, characterized by flowers and an artistry that pays tribute to women past and present.
Additionally, one LOOT jewelry artist will receive the LOOT Acquisition Prize, an award that recognizes works that reflects a maturity in artistry and concept; exhibits both a superior and experimental understanding of materials and form; and demonstrates expertise in technique and execution.
LOOT: MAD About Jewelry Hours:
Tuesday, April 17: 10 am to 6 pm
Wednesday, April 18: 10 am to 6 pm
Thursday, April 19: 10 am to 9 pm
Friday, April 20: 10 am to 6 pm
Saturday, April 21: 10 am to 6 pm
LOOT takes place at the Museum of Arts and Design, 2 Columbus Circle, New York City. Entrance to LOOT is included in the price of Museum admission.
To purchase tickets to the LOOT 2018 Opening Benefit, visit thestore.madmuseum.org/collections/loot-2018