Kupferberg Center for the Arts at Queens College is kicking off their 11th season with an awesome lineup of artists as well as accessible and affordable programming.
Sponsored by New York Community Bank with additional support from Resorts World and the Department of Cultural Affairs, the 2018-2019 Kupferberg Center for the Arts season will begin on October 27, 2018 with six-time Grammy Award-winning singer Gilberto Santa Rosa. Read on to check out the complete line-up below:

The Kupferberg Presents 2018-2019 Season
Gilberto Santa Rosa: Widely known as El Caballero de la Salsa, the legendary Puerto Rican artist embodies the soul of an entire musical genre with classics such as "Que Alguien Me Diga," "Vivir Sin Ella," and "Conciencia."
Saturday, October 27, 2018
8:00 p.m.
Colden Auditorium
Tickets: $42-109
Tlen Huicani: Revered Mexican folk ensemble Tlen Huicani will perform on October 28, 2018 at 3 p.m. The group has taken Veracruz, Mexico's traditional "harpa jarocha," or folk harp, and made it the centerpiece of their music. Their unparalleled sound of lush vocal and instrumental harmonies earned them an appearance at the 2007 San Jose Mariachi Festival, performing alongside globally renowned artists such as Linda Ronstadt and Los Lobos. In 2008, the governor of Veracruz honored them for the 35 years of service to the development of the cultural landscape of their state.
Sunday, October 28, 2018
3:00 p.m.
LeFrak Concert Hall
Tickets: $20-30
Killer Queen: Internationally acclaimed tribute band Killer Queen will deliver a memorable concert on November 17, 2018 at 8 p.m. Featuring the great Patrick Myers as Freddie Mercury, the group will perform all your favorite Queen songs, such as "Another One Bites The Dust," "We Will Rock You," "Don't Stop Me Now," "Bohemian Rhapsody" and plenty more.
Saturday, November 17, 2018
8:00 p.m.
Colden Auditorium
Tickets: $20-39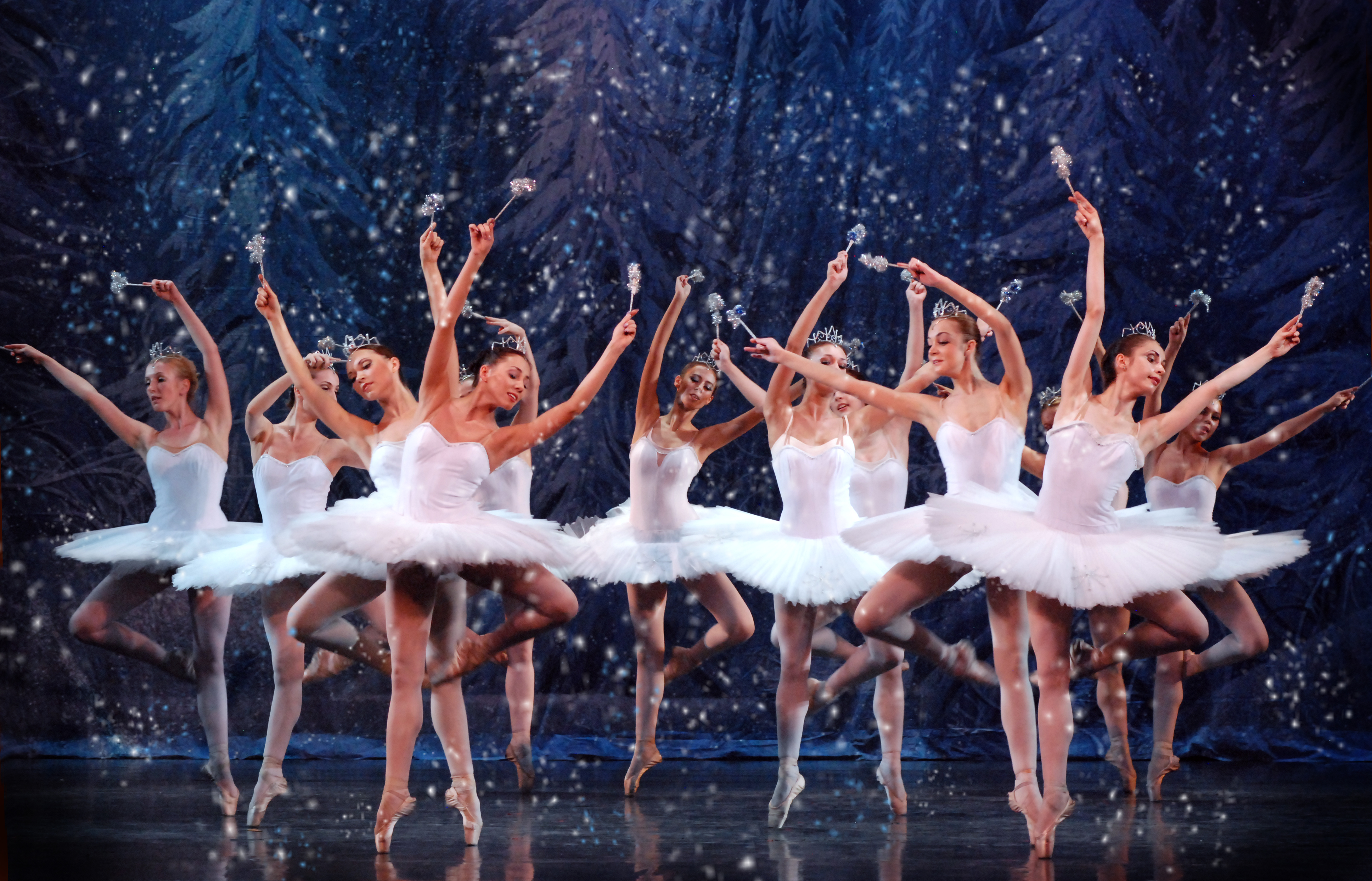 The Nutcracker: On December 15, 2018, Kupferberg Center for the Arts will present The Nutcracker in Colden Auditorium at 7 p.m. The perennial holiday favorite will come to life with lavish sets, dancing snowflakes, and enchanting costumes. Family 4-pack deals ranging from $72-$128 for rear orchestra seats are also available for the show and can be purchased by visiting the box office or calling 718-793-8080.
Saturday, December 15, 2018
7:00 p.m.
LeFrak Concert Hall
Tickets: $25-40
Dance Theatre of Harlem: The acclaimed performing arts institution Dance Theatre of Harlem will celebrate Dr. King's legacy at our annual Martin Luther King Jr. Commemoration event on January 20, 2019 at 4 p.m. Dance Theatre of Harlem has achieved unprecedented success, bringing innovative and bold new forms of artistic expression to audiences in New York City, across the country and around the world. Considered "one of ballet's most exciting undertakings" (New York Times), Arthur Mitchell was inspired to start a school that would offer children — especially those in Harlem, the community in which he was born — the opportunity to learn about dance and the allied arts. Now in its fourth decade, Dance Theatre of Harlem has grown into a multi-cultural dance institution with an extraordinary legacy of providing opportunities for creative expression and artistic excellence that continues to set standards in the performing arts.
Sunday, January 20, 2019
4:00 p.m.
Colden Auditorium
Tickets: $35
Peter Yarrow: Peter Yarrow (of Peter, Paul & Mary) will perform on April 13, 2019 at 8 p.m. Yarrow's music and songs resonate with a history that he and his musical compatriots, Mary and Paul, not only helped to write, but one that has changed and inspired millions to continue to keep on keepin' on, hold firm to principle, and not be deterred in the face of adversity. His performances create an environment in which a sense of reassuring commonality is shared at a time when society is deeply concerned for its welfare and its future.
Saturday, April 13, 2019
8:00 p.m.
Lefrak Concert Hall
Tickets: $35-45
Additionally, there Evening Readings series will be back, presenting Pulitzer Prize-winning author Jennifer Egan, leading Louis Armstrong researcher and novelist Ricky Riccardi, and New York Times bestselling author James Kaplan.
Please visit kupferbergcenter.org or call 718-793-8080 for tickets and more information.