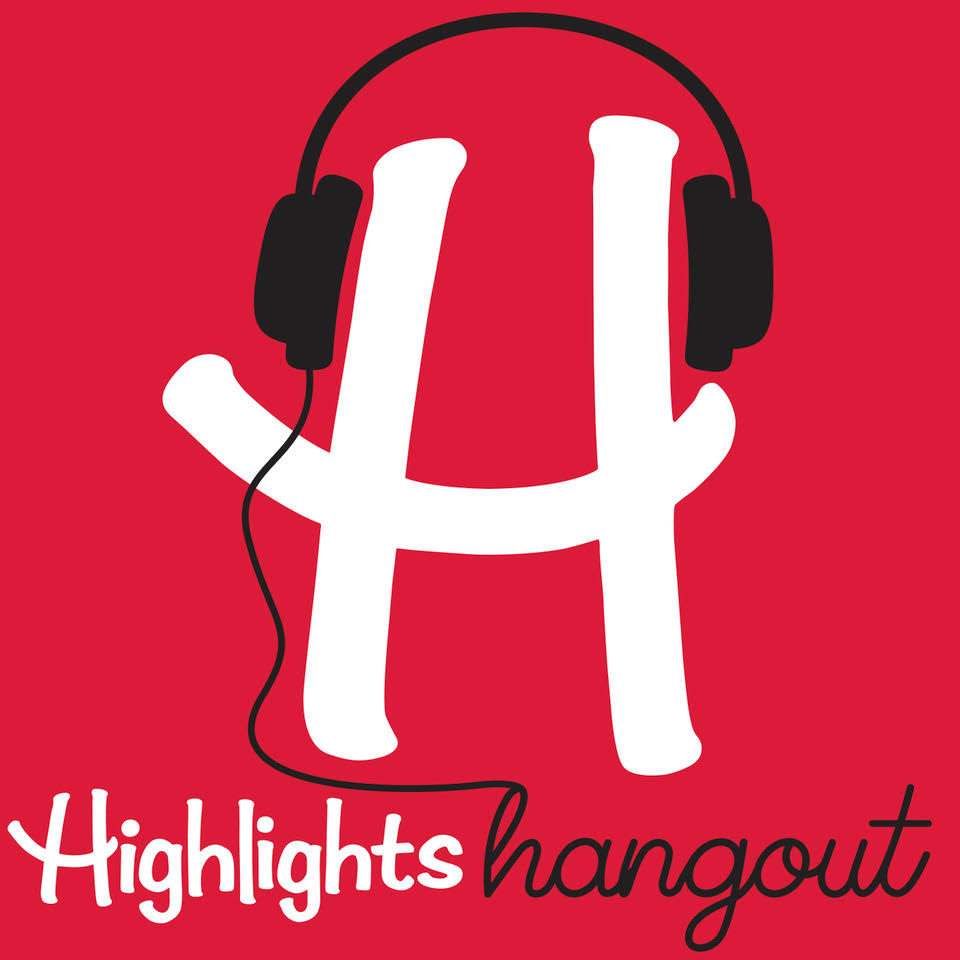 One of our favorite kids' magazines, Highlights for Children, recently launched a podcast called Highlights Hangout. Launched with Tinkercast, we are really excited about this podcast as an screen-alternative for summer road trips.
The 20-25 minute podcast, available once a month, will release on the first Monday of each month featuring a fun audio spin on the stories, popular characters, puzzles, and jokes.
Hosted by Tim Kubart (Sunny Side Up, Children's Grammy winner) and Juanita Andersen (Barrel of Monkeys, Theater for Young People), the show features Highlights favorites "Goofus and Gallant", "Ask Arizona", "The Hidden Sound Game" ("Hidden Pictures" with sounds!), and listener-submitted "HangMail" featuring jokes, tongue twisters, poems and wow-worthy science questions answered by Mindy Thomas and Guy Raz from Wow in the World!
The premiere episode "Hang Ten" recently debuted and sets the new audio format for the familiar content as hosts Tim and Juanita introduce listeners to a new way to "play the Highlights way". They will reveal the Hidden Sound, a new sonic twist on the classic Highlights' Hidden Picture Game, and invite listeners to listen for, identify, and count up the Hidden Sounds throughout the show. Other features will include HangMail, a visit to an imaginary amusement park where they play "I Can't Believe this Imaginary Wave Pool Has a Line This Long Game Show!!" and where they learn some pretty amazing things about the sport of surfing. There will be a song about summer camp from Goofus and Gallant, plus listener submitted jokes, poems, and burning science questions from real kids that are answered with the help of friends Guy Raz and Mindy Thomas from the Wow in the World podcast. The episode wraps up with the answer to the Hidden Sound Game plus a riddle to solve by the next episode!
Highlights Hangout will be available for downloaded wherever podcasts are available including Apple Podcasts, and at Apple Podcasts