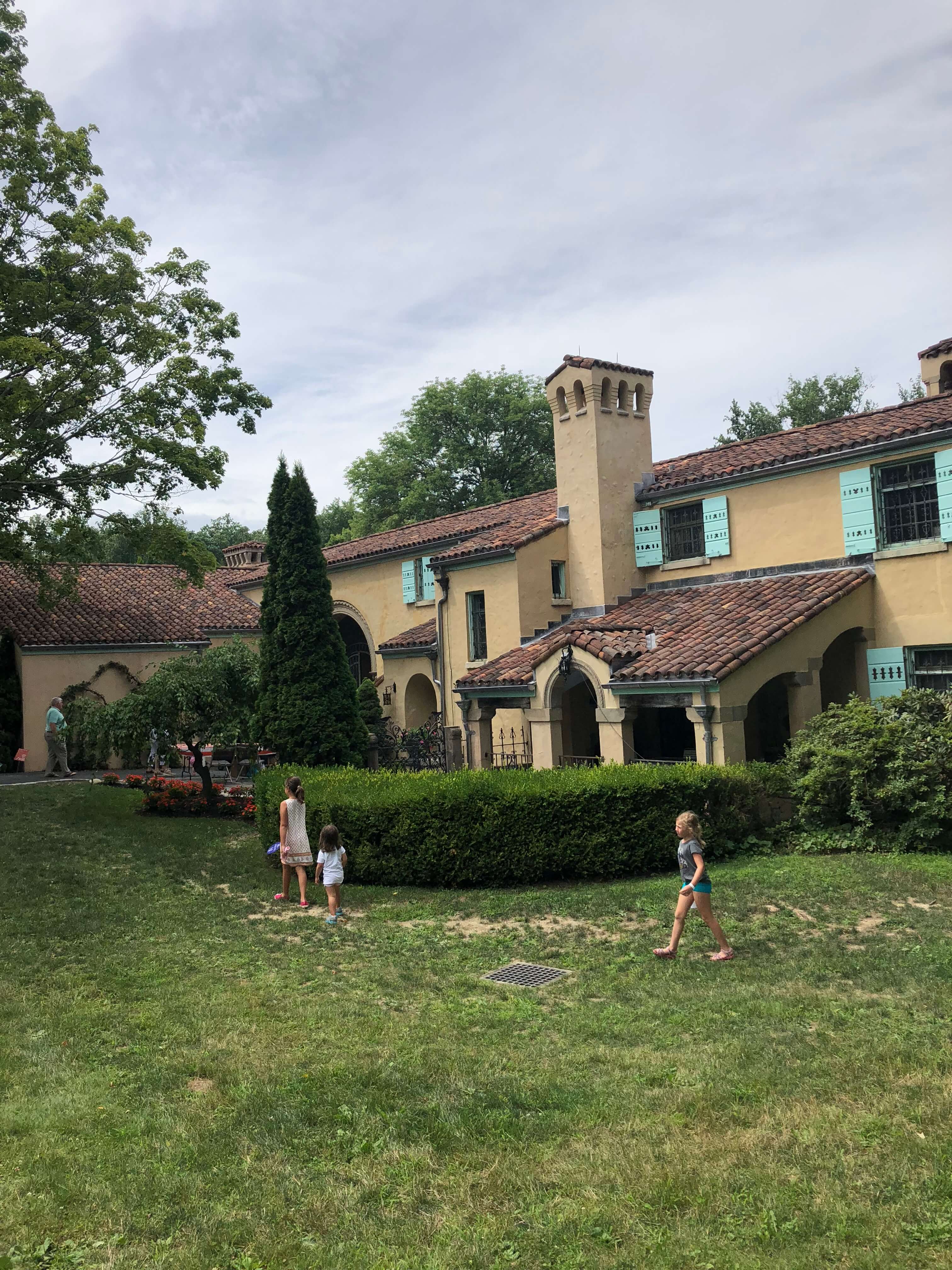 Last weekend, my family and I had the best time enjoying a day amongst nature while listening to music at Caramoor Center for Music and the Arts. Having lived in Westchester for the past three years, I heard a lot about this venue in the woods but haven't been able to get down there until last weekend when we enjoyed a day of music, dancing and exploring for Jazz Festival.
Started at 11am and ending at 9:30pm, guests were able to roam throughout its five main spaces (Friends Fields, Sunken Garden, East Lawn, Spanish Courtyard, Garden Courtyard and Venetian Theater) and gardens to see a variety of performers, such as Jeffrey's Miller's New Orleans Krewe, the Benny Green Trio, Sam Relder and the Human Hands, to name a few.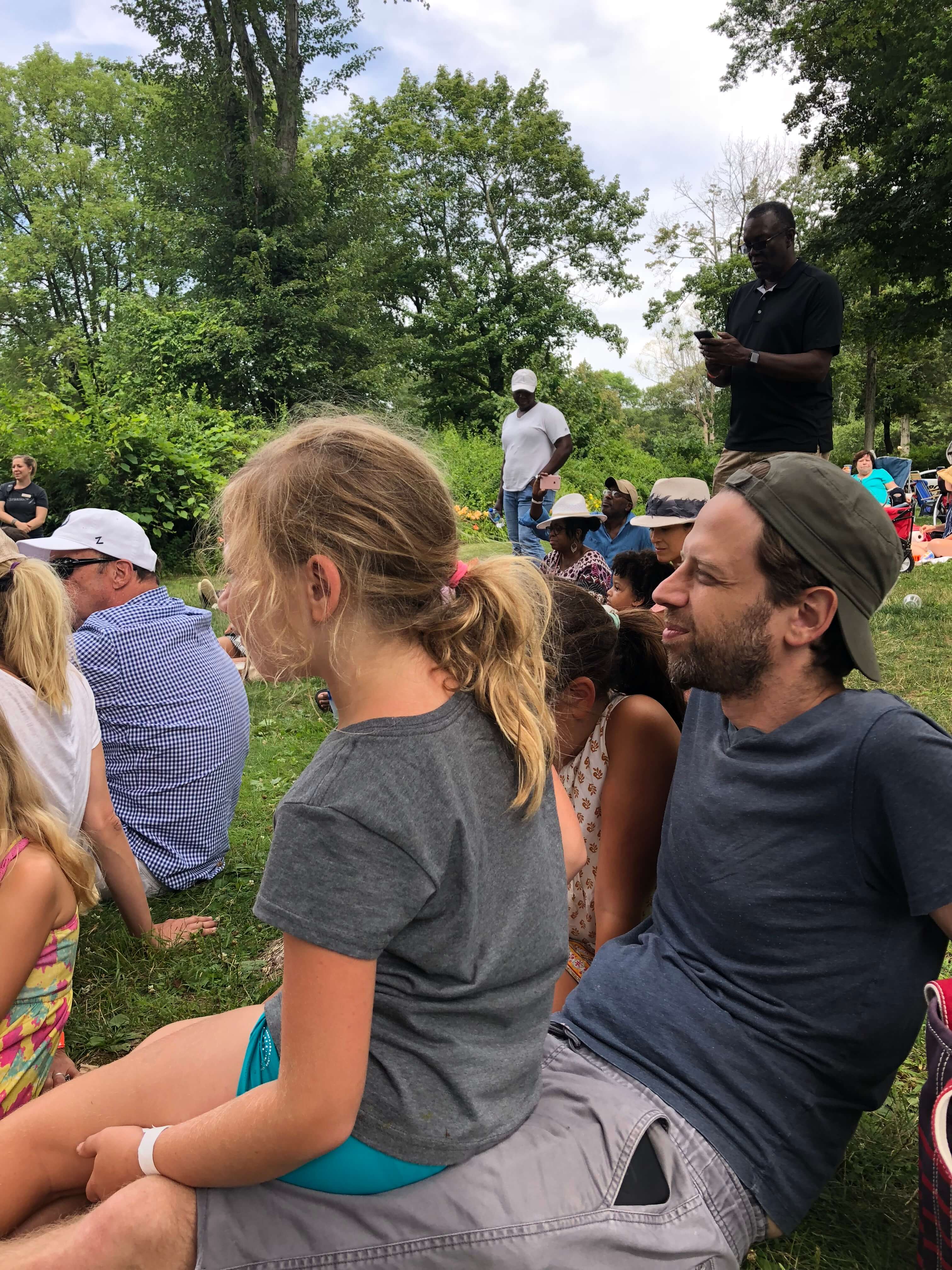 During the day, Caramoor also hosted jazz talks and a featured a cool kids' area where we listed to Melodies with Mariel Bildsten and Swingin' with Shenel Johns and Vuyo Sotashe. We plopped on the grass (you could bring your own chairs, blankets, etc, too) and bopped our heads to the music and even got up a few times to dance.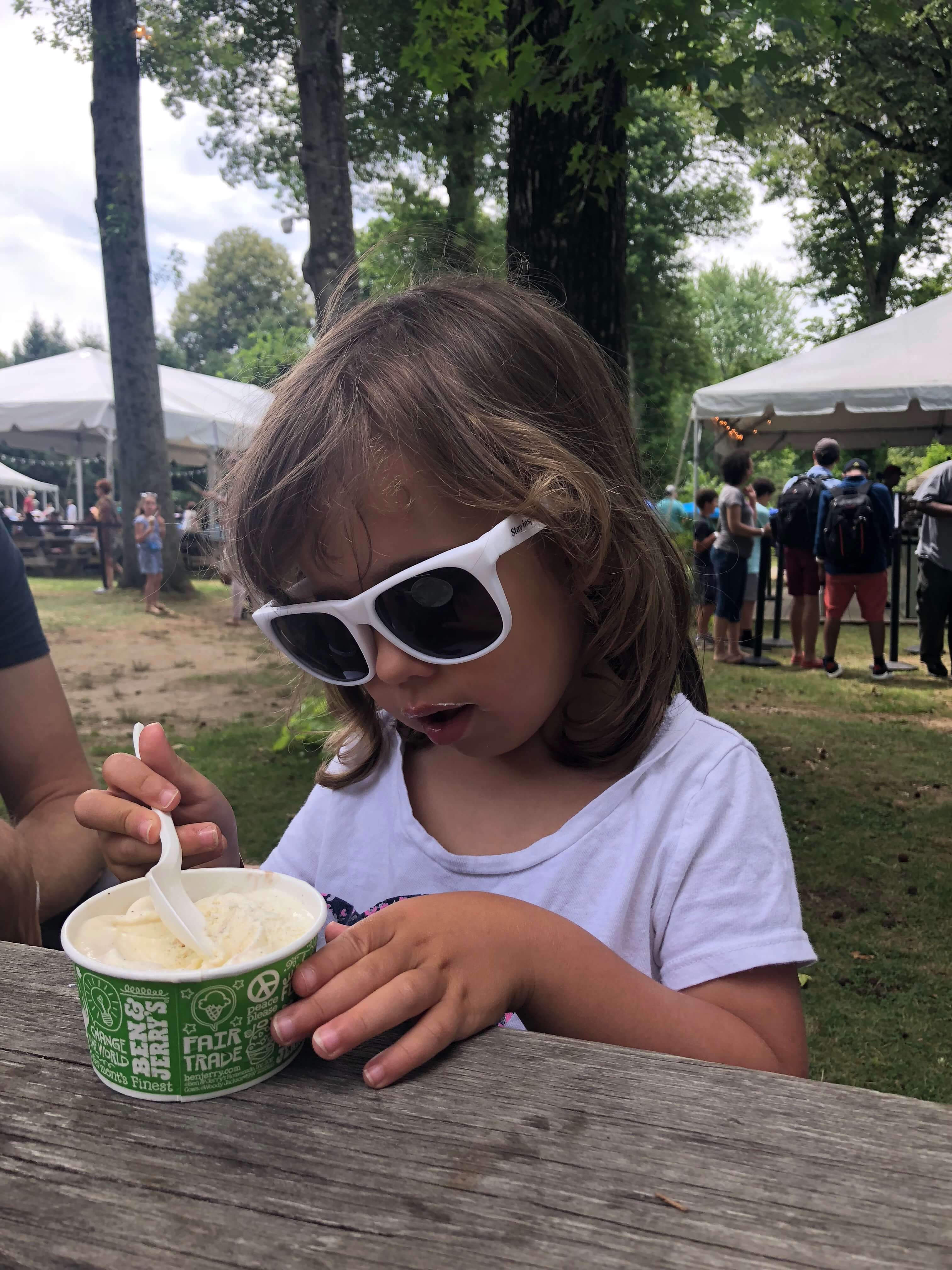 There were also plenty of food and drink vendors on-hand and guests could also bring in their own food where I saw people will picnic baskets and complete with sprawling blankets and goodies throughout the space.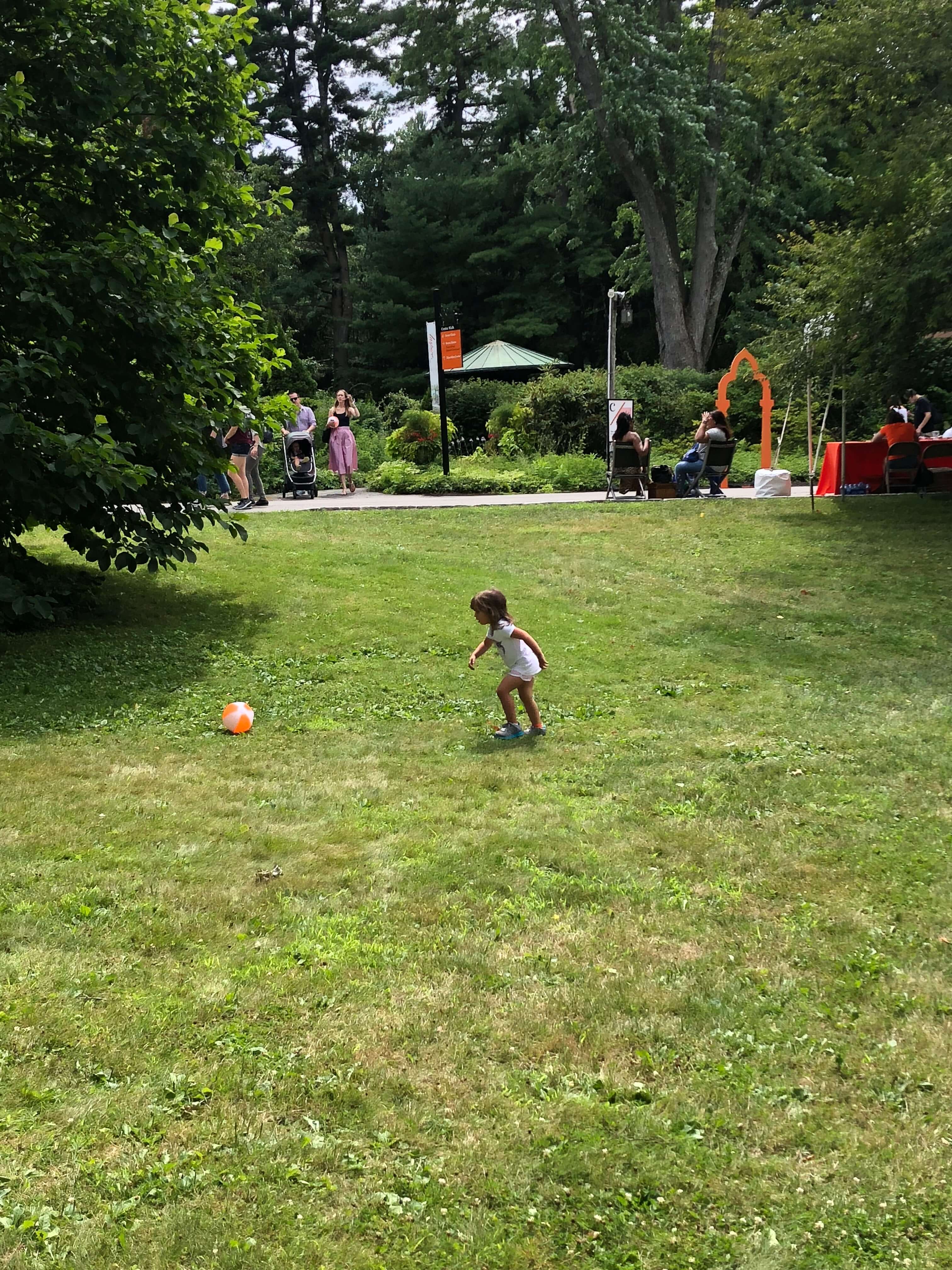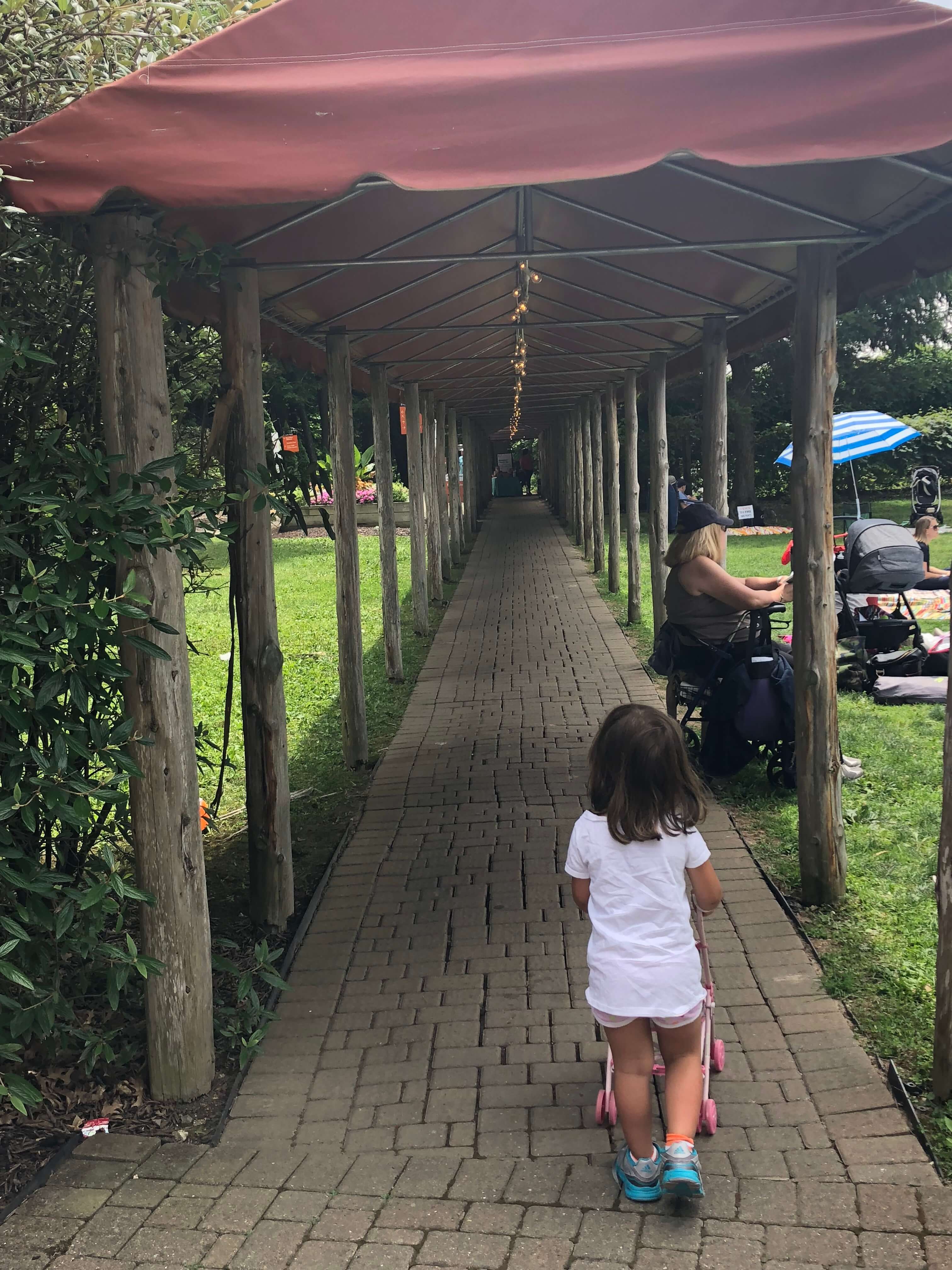 While the opportunity to see all of these artists in once place was a treat, the location was also incredibly special. This magical natural wonderland offered a relaxing setting as we looked at its massive trees, lush grounds and sculptures. One part of Caramoor that was didn't get to see during our visit was the historic Rosen House. Named after the founders, Walter and Lucy Rosen, the house is named on the National Register of Historic Places, Caramoor was started in this house and continues to be a huge part of its dynamic where you can take tours, listen to a talk, enjoy afternoon tea, or even experience an I Spy tour for kids.
While we were sad to leave this magical place, we are also excited to come back soon very soon. Check out their full events calendar to check out this magical venue for yourself.
I was not paid for this post. I was provided tickets for the purposes of this review. All opinions, as always, are my own.