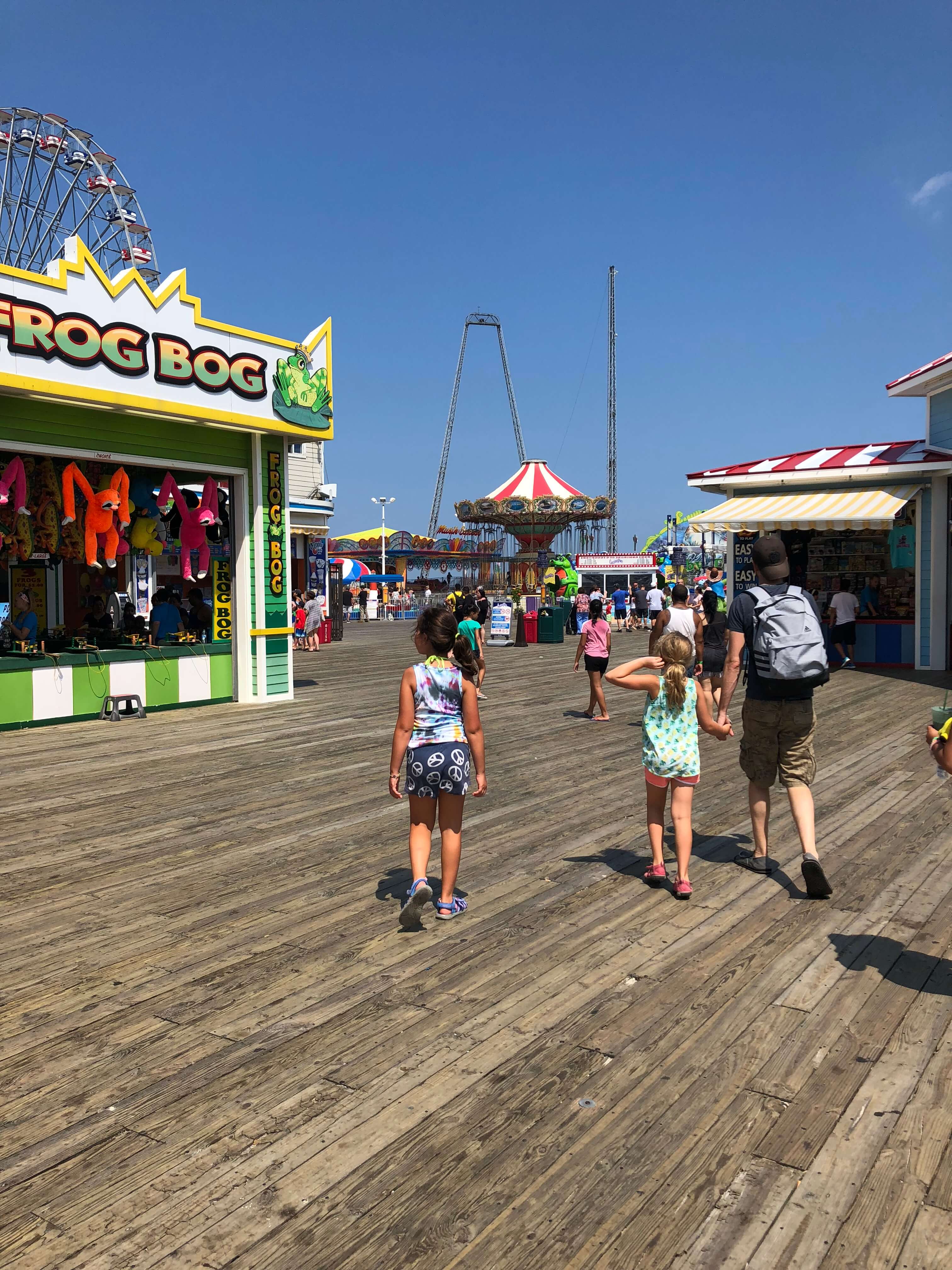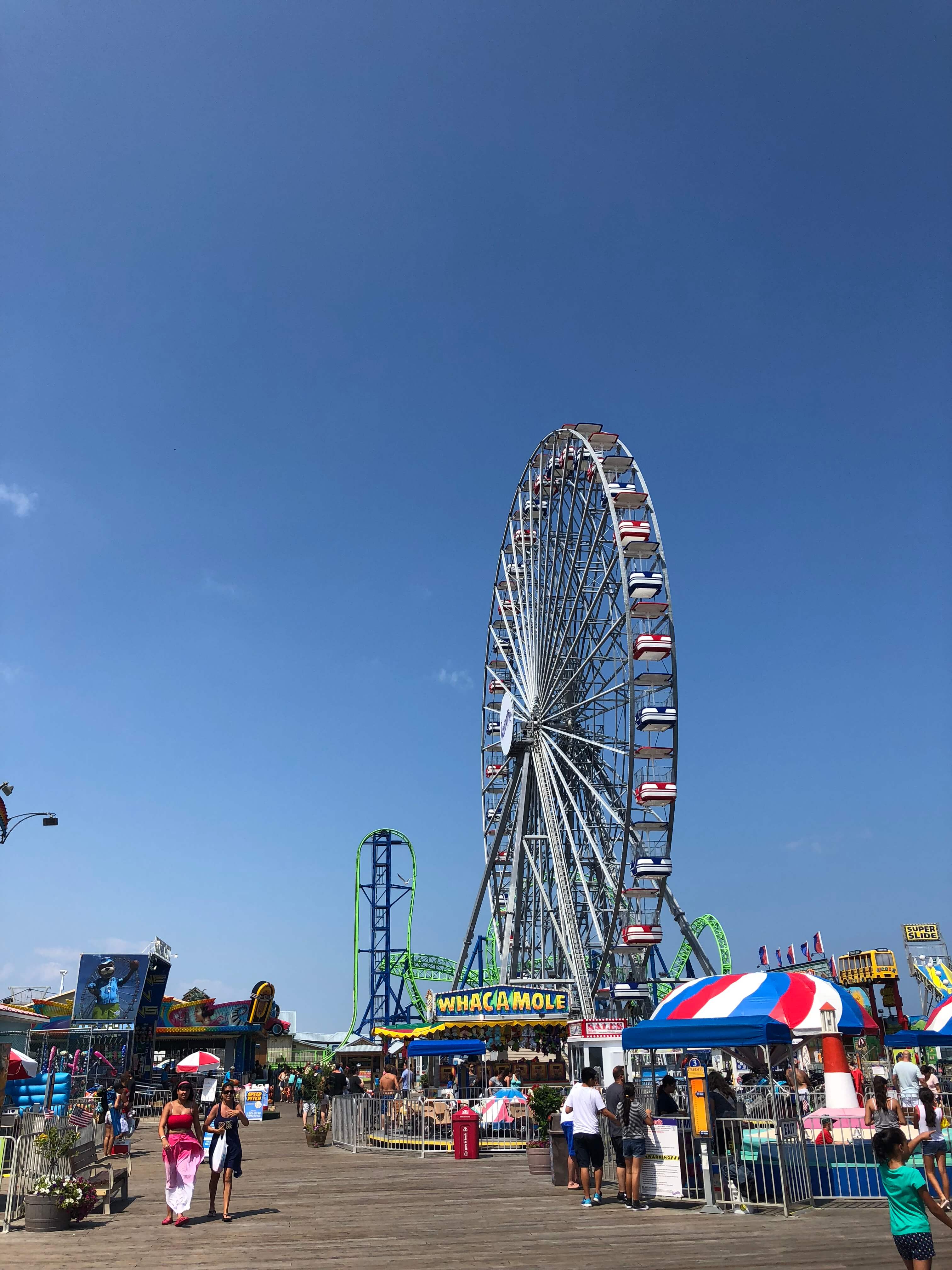 There's still plenty of summer of left and we've been making the most of it by enjoying weekend adventures around the NY area. Last weekend, we enjoyed a new adventure during a day trip to the Jersey Shore where the kids enjoyed a day of games and rides at Casino Pier Breakwater Beach.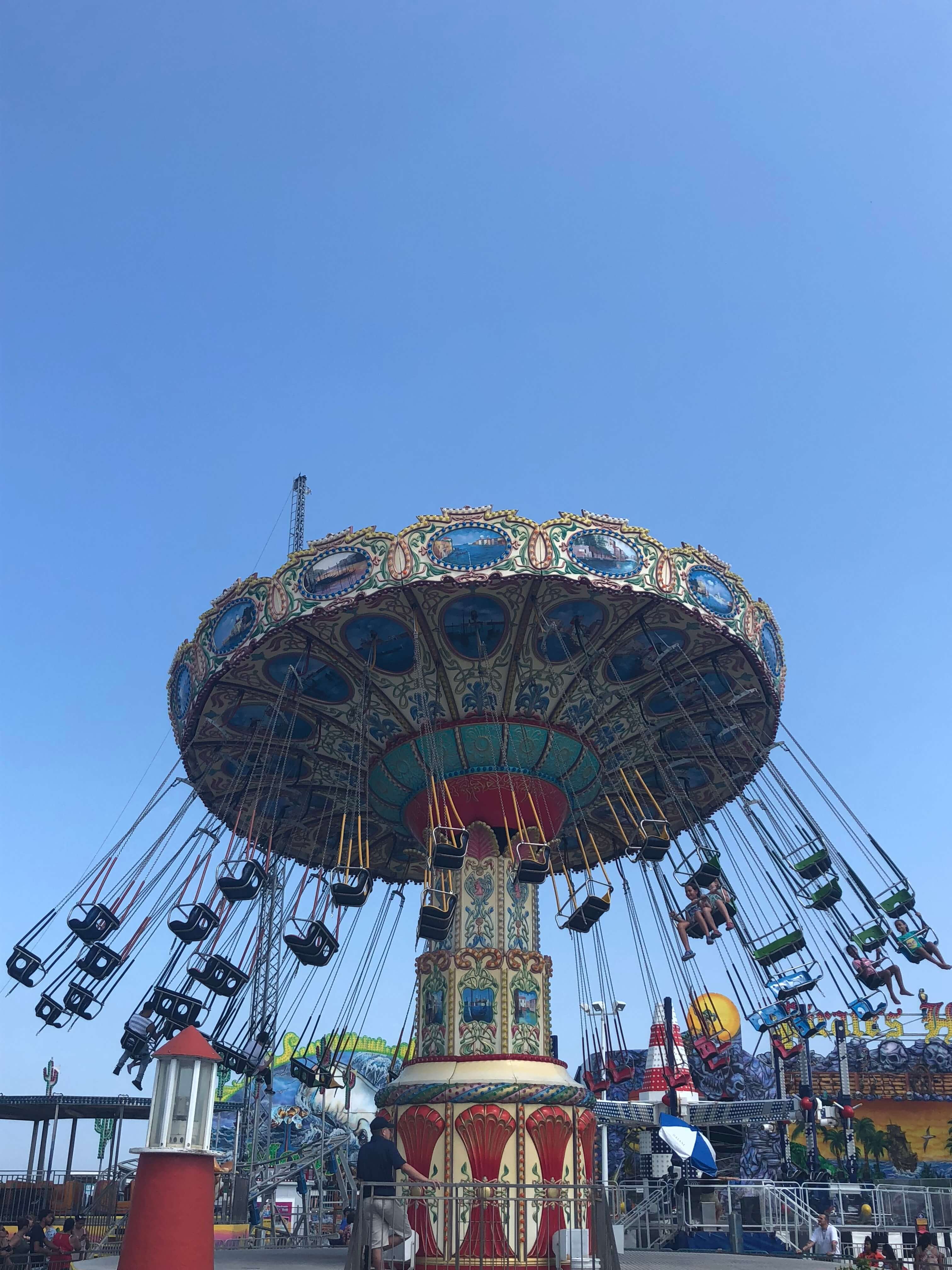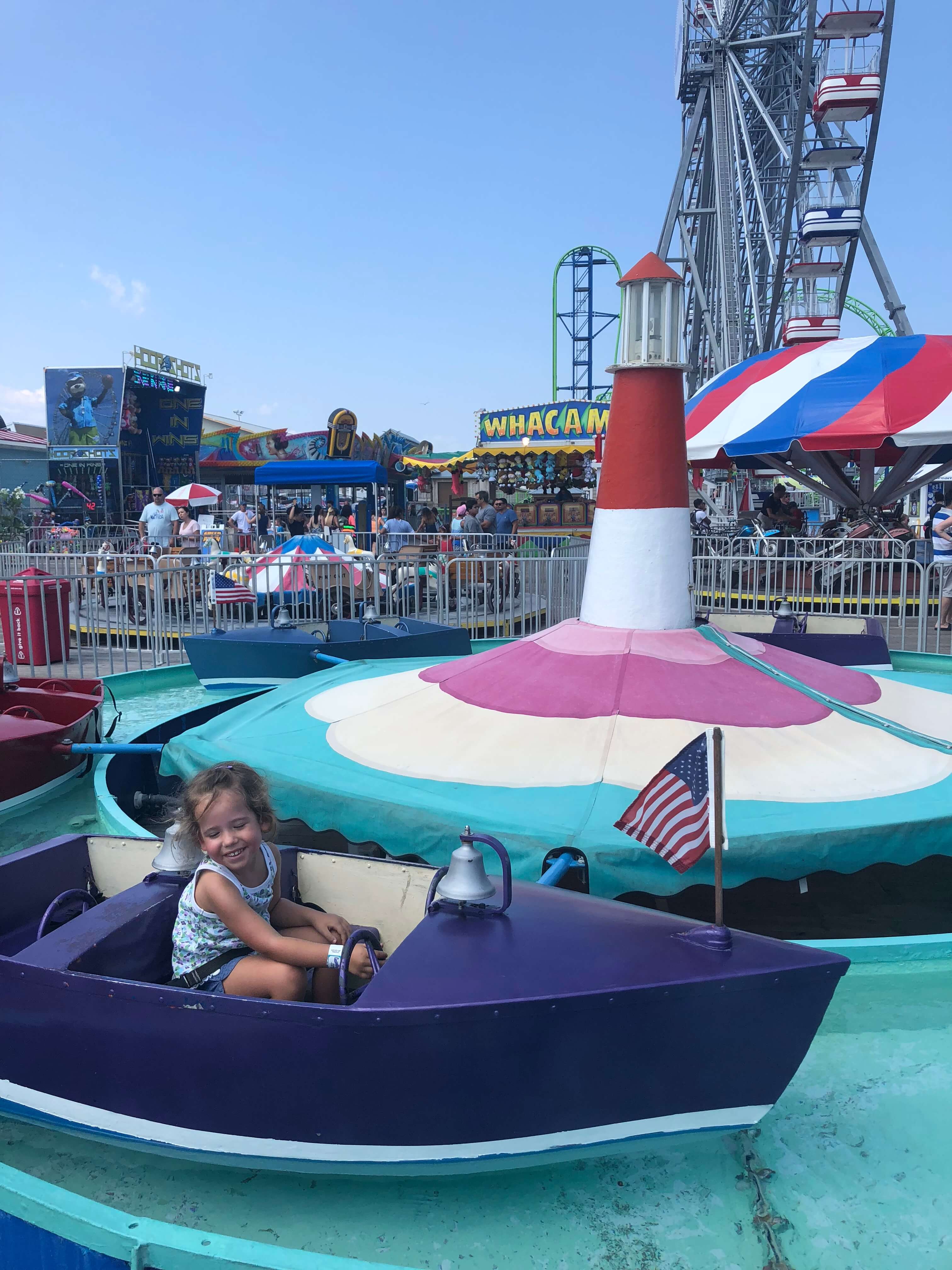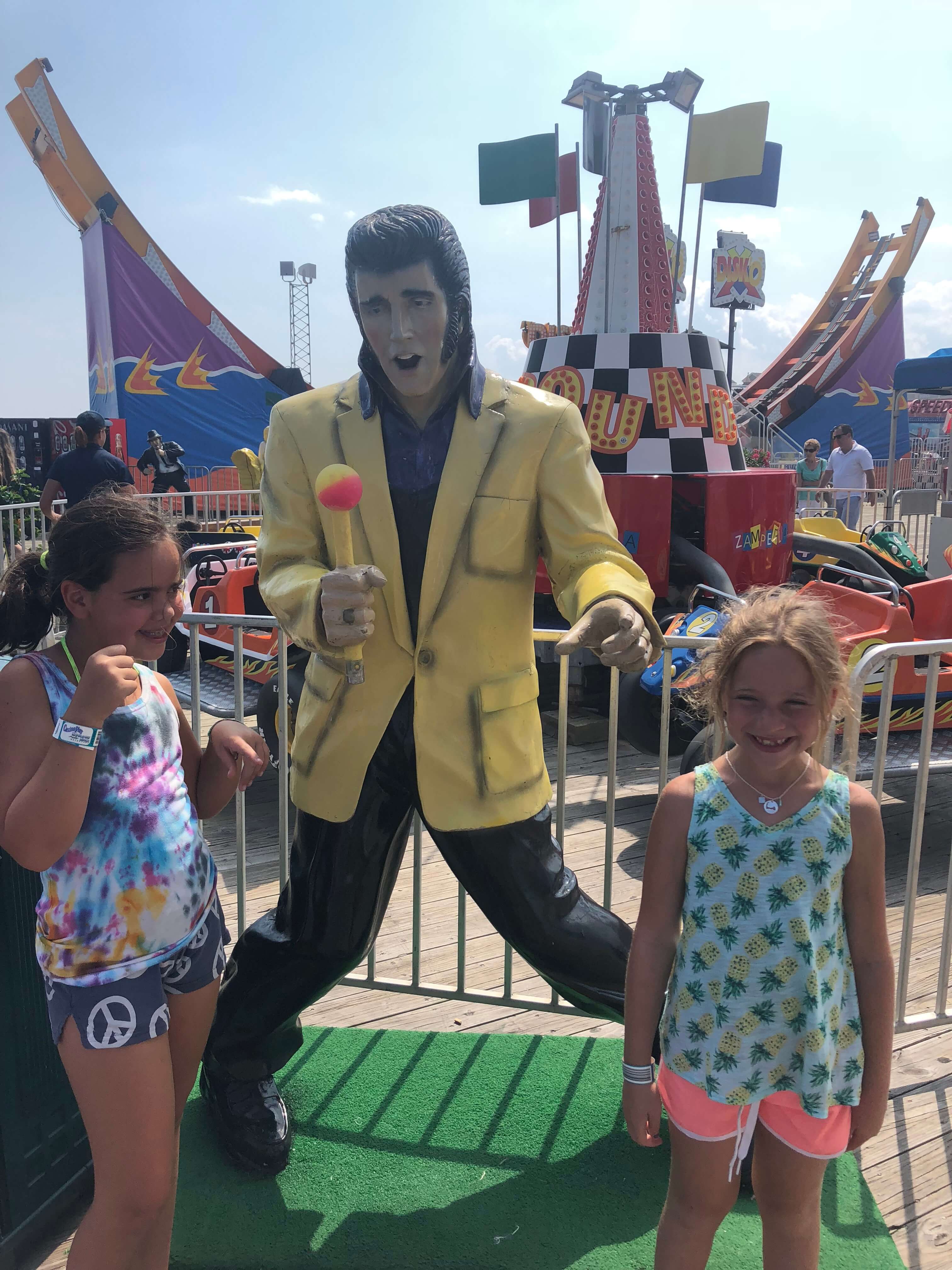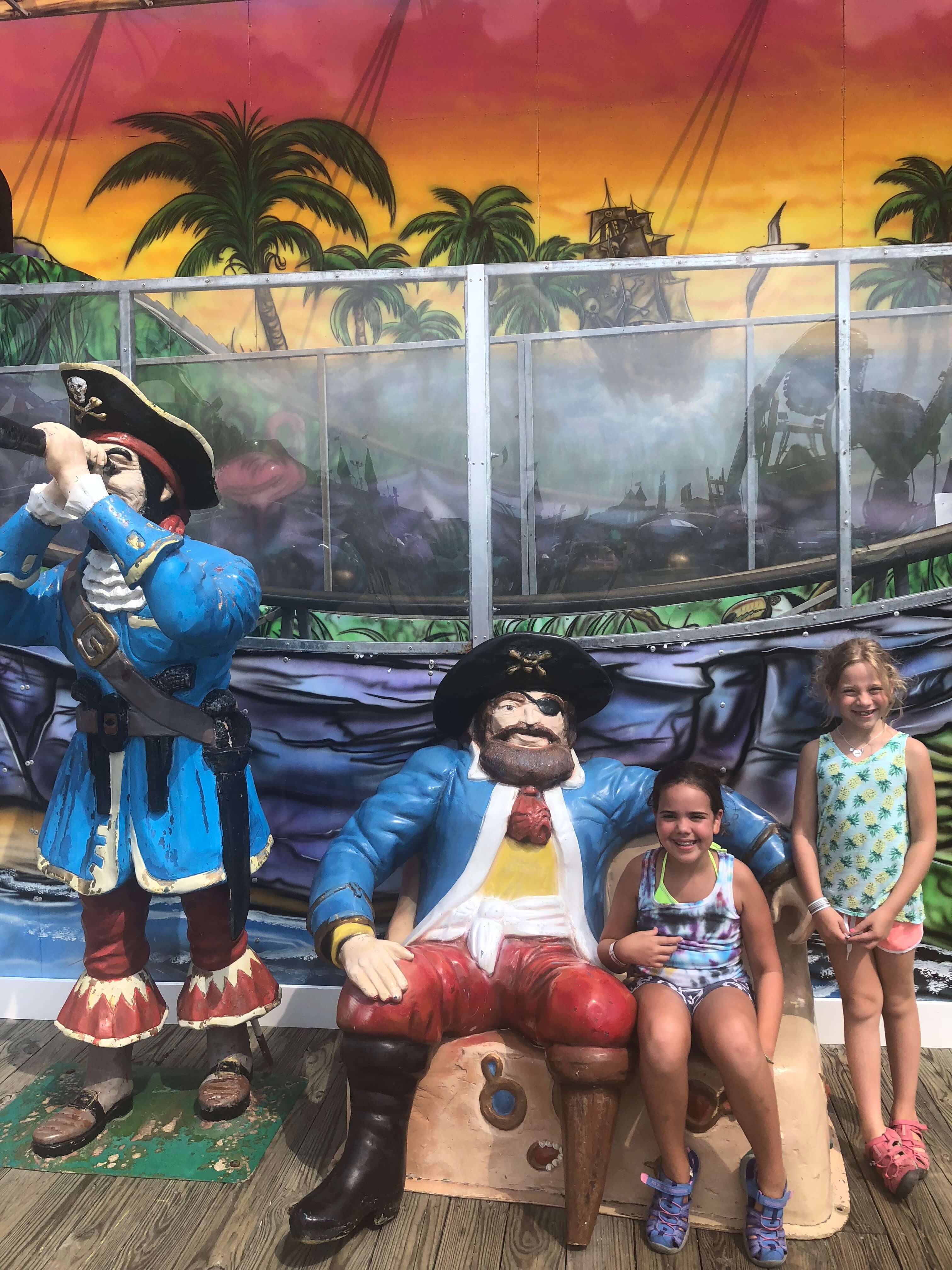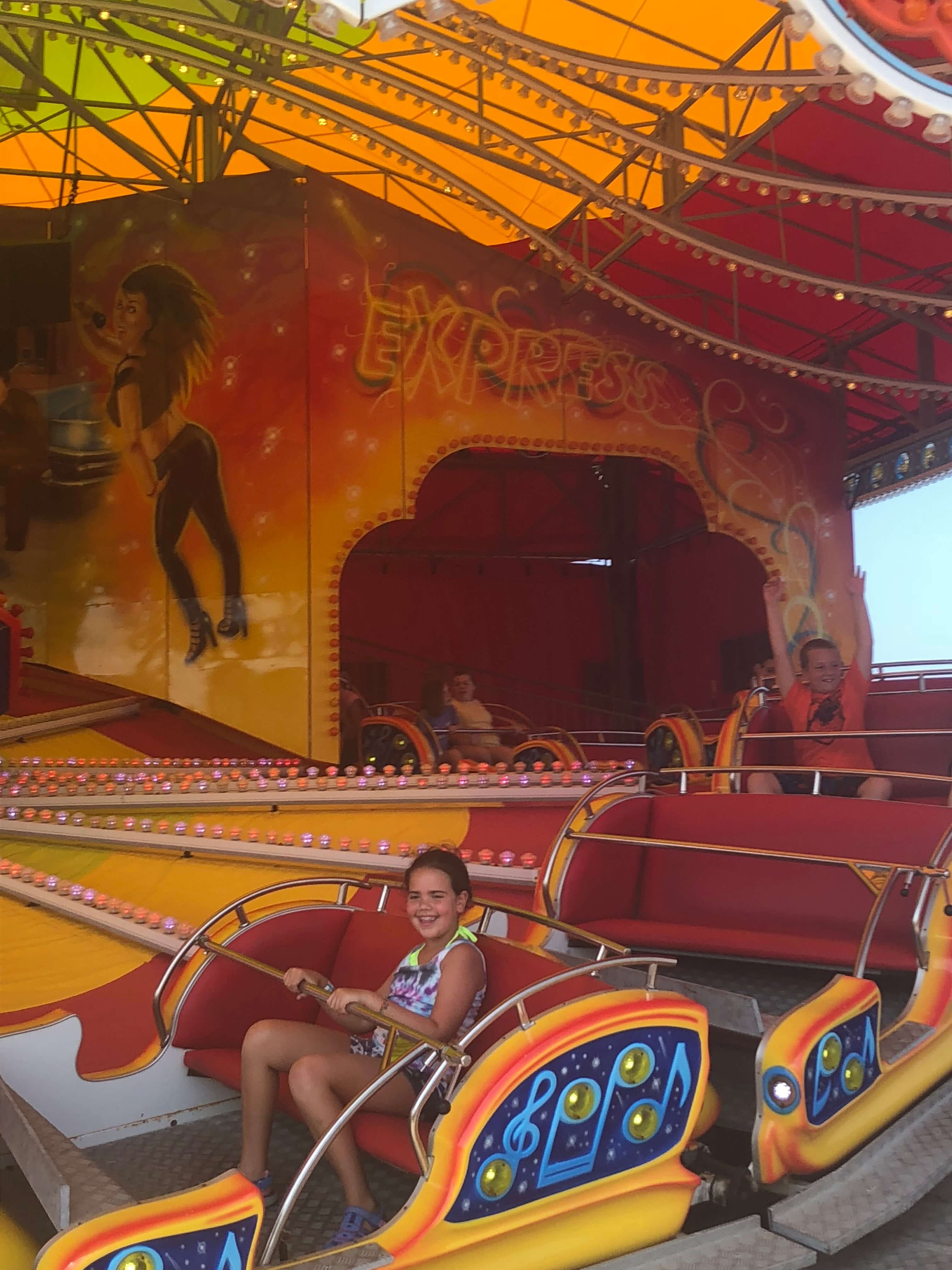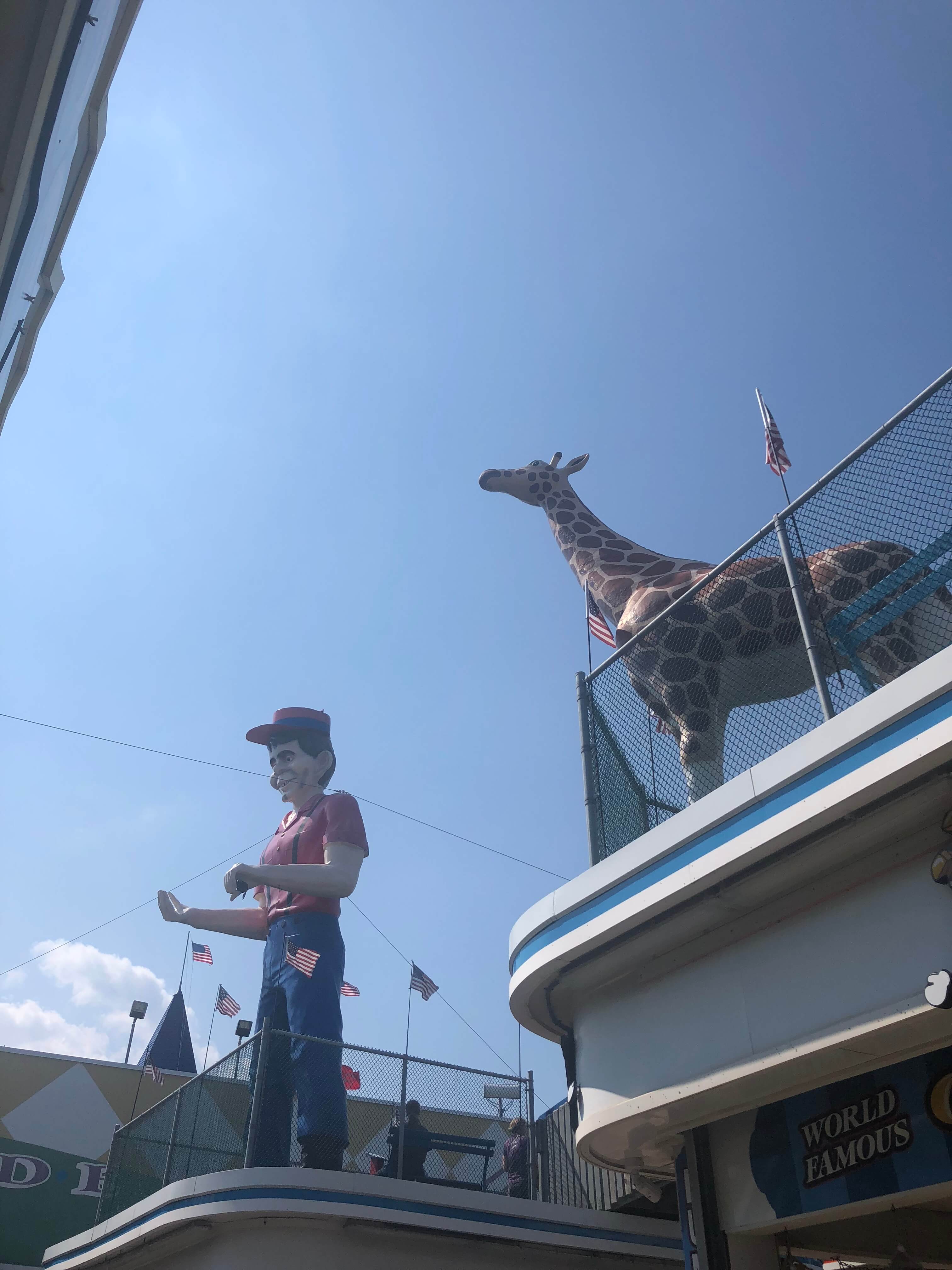 Located in Seaside Heights, we started our adventure at Casino Pier. This section housed all of the dry rides, which my three-year-old was really excited about as she saw some of her carnival favorites like the boats, car combos, motorcycles, ponies, and more. It was great how close all of the kiddie rides were located near each other as well as near the more 'scary' thrill rides that my older girls experienced. I went on a few with them and probably screamed louder than them as we experienced the Moby Dick and Pirate Coaster. They also loved the Wave Swing and fast-moving Musik Express. The area also included a collection of large figurines like a giant Elvis and an Alligator that the kids loved taking pictures with. There was also tons more to see that we didn't have a chance to experience this time like the Ferris Wheel, Mini Golf and the Sky Ride where you can high above to see Seaside Height's beach and boardwalk.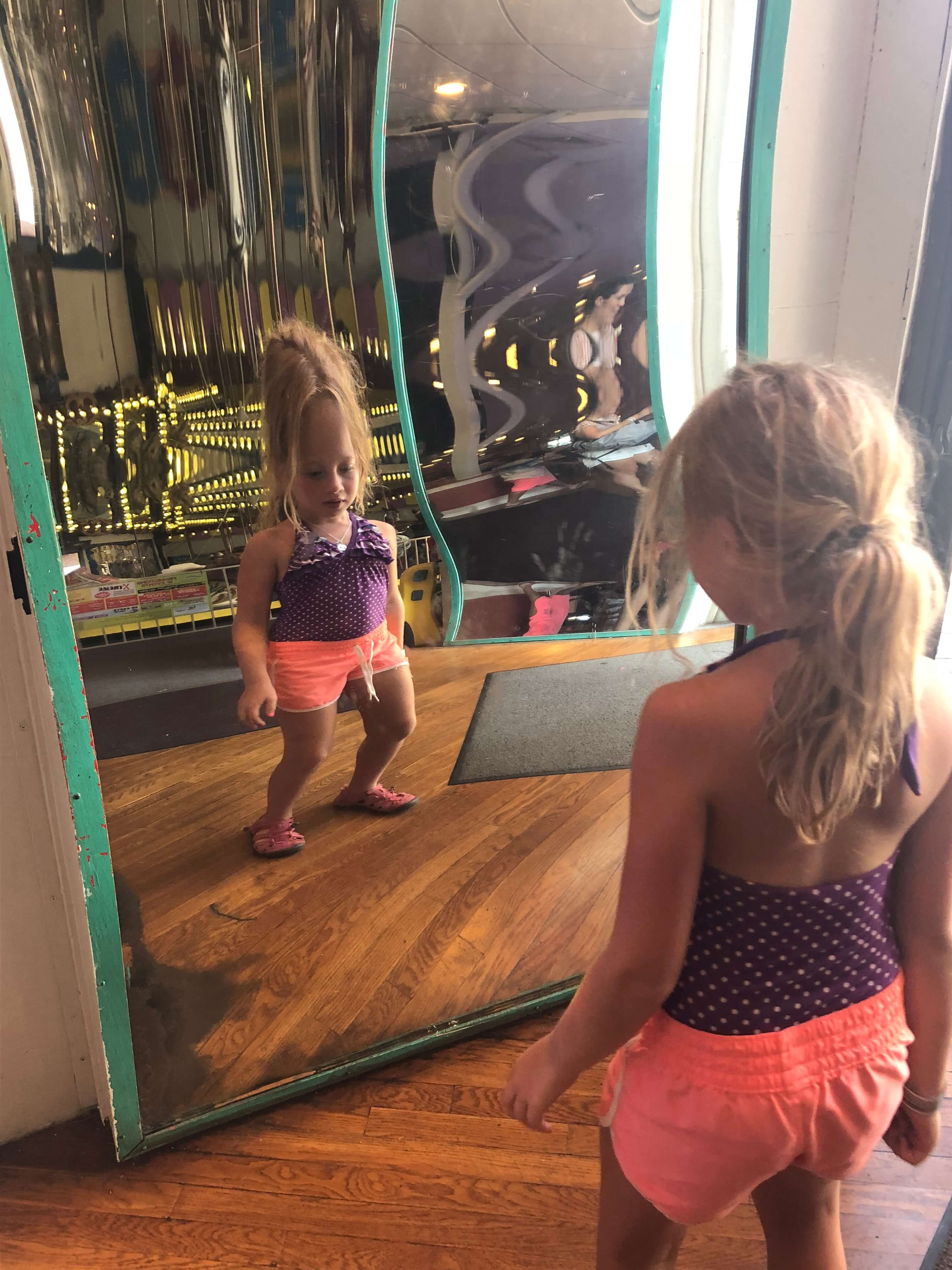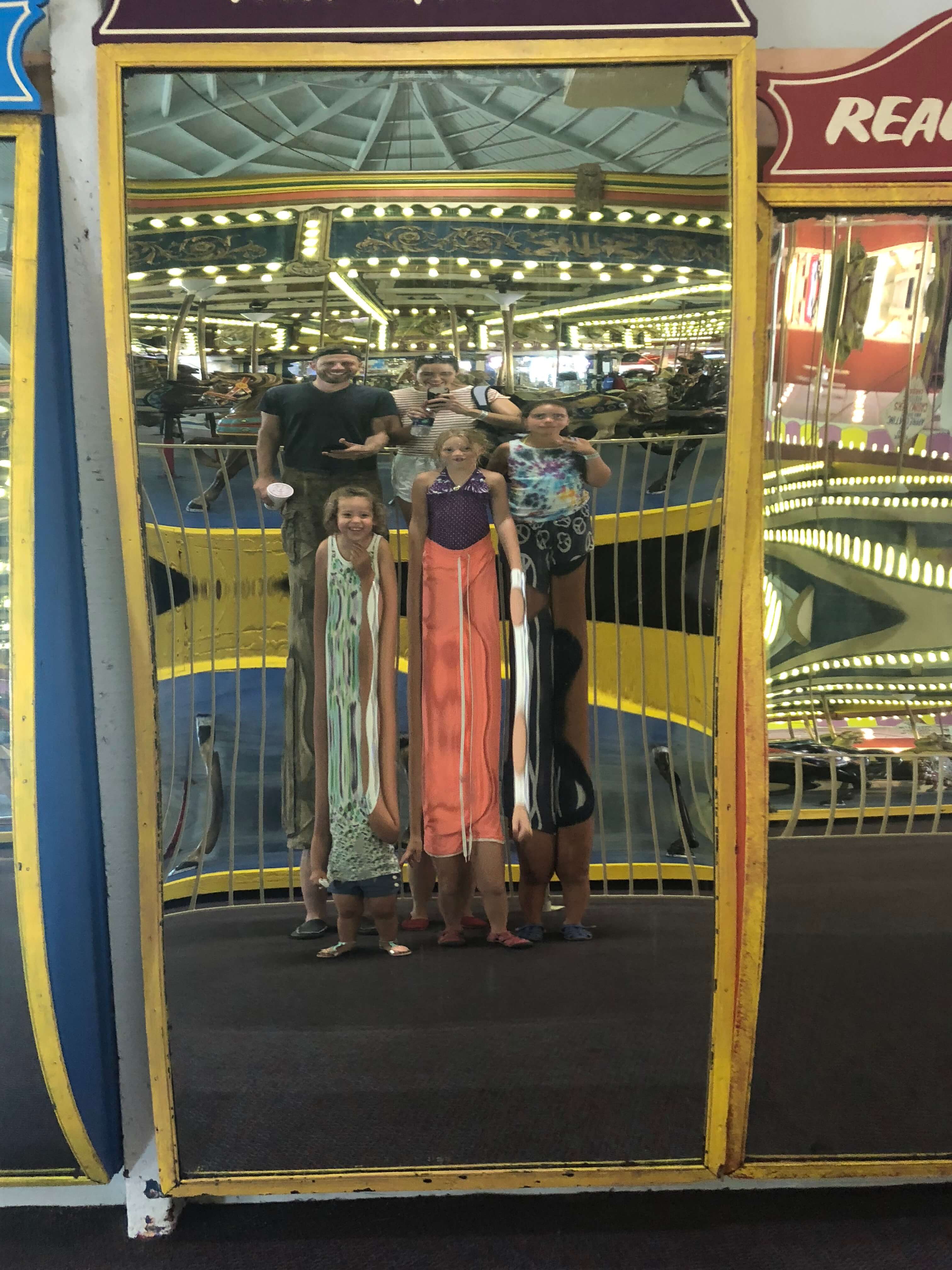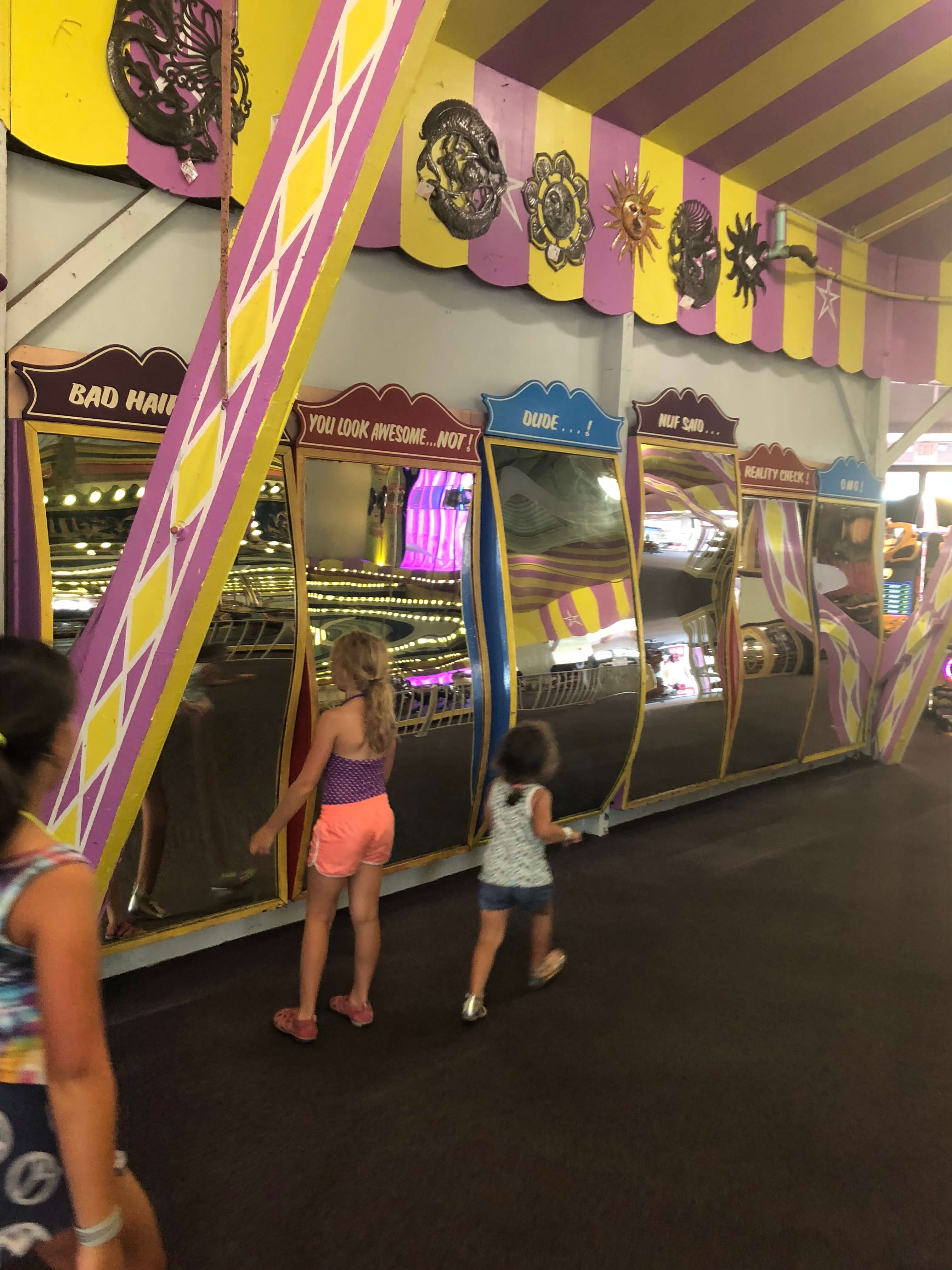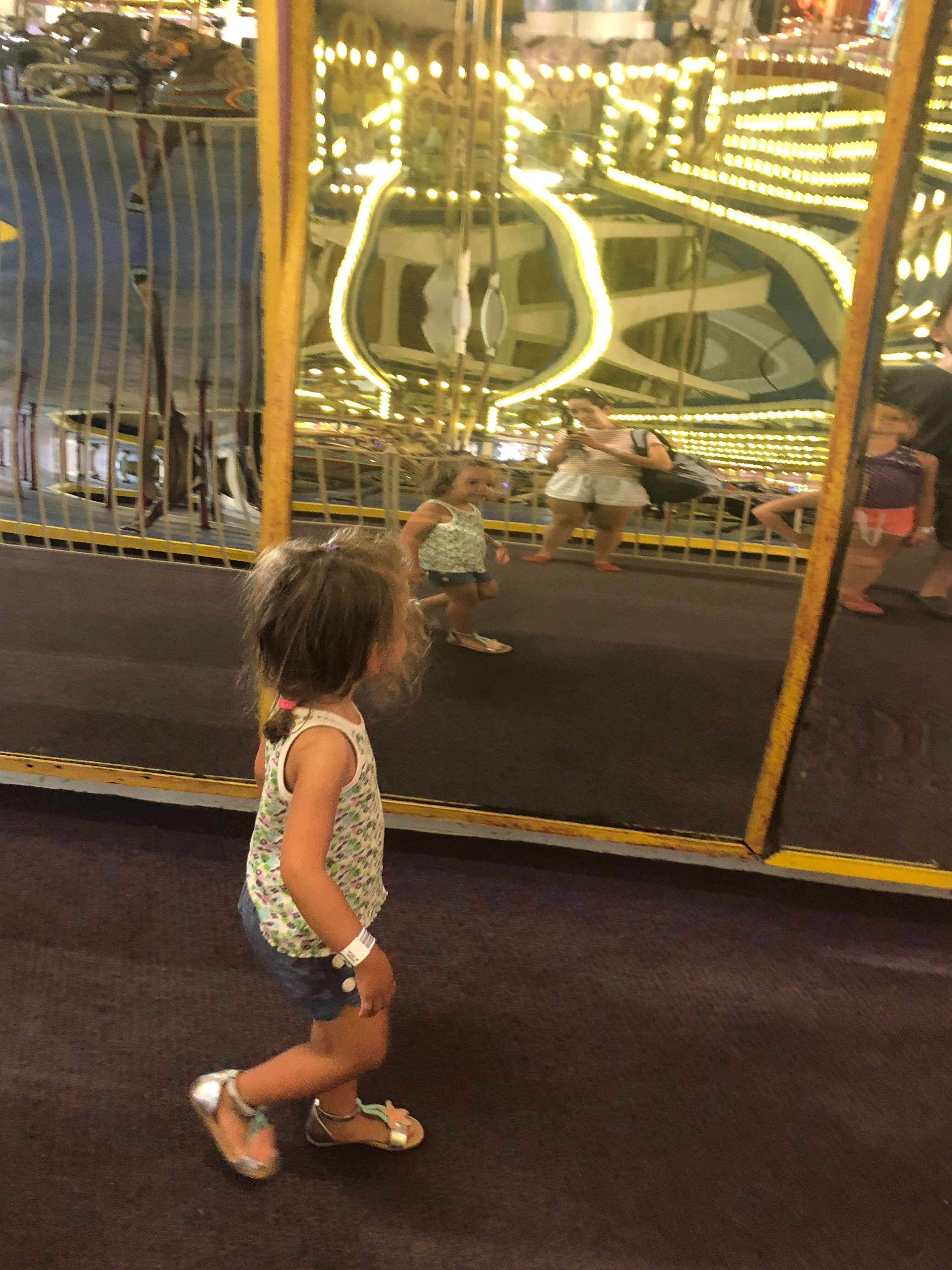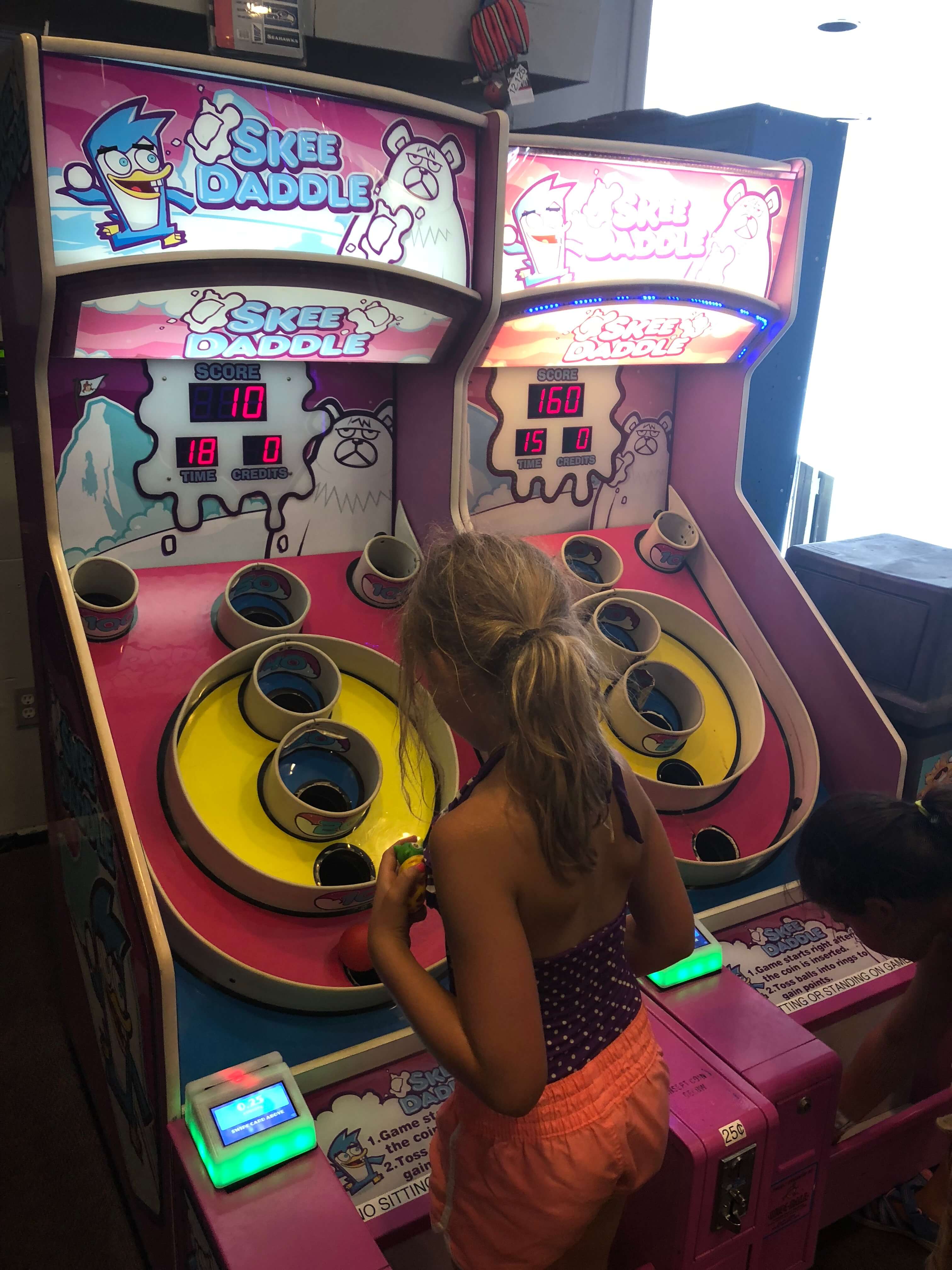 After the morning of rides, we went into the Arcade for some pizza and gaming–not to mention a nice break from the heat. In addition to the massive slices of pizza, the kids loved the silly mirrors as they watched their bodies contort into new shapes and sizes.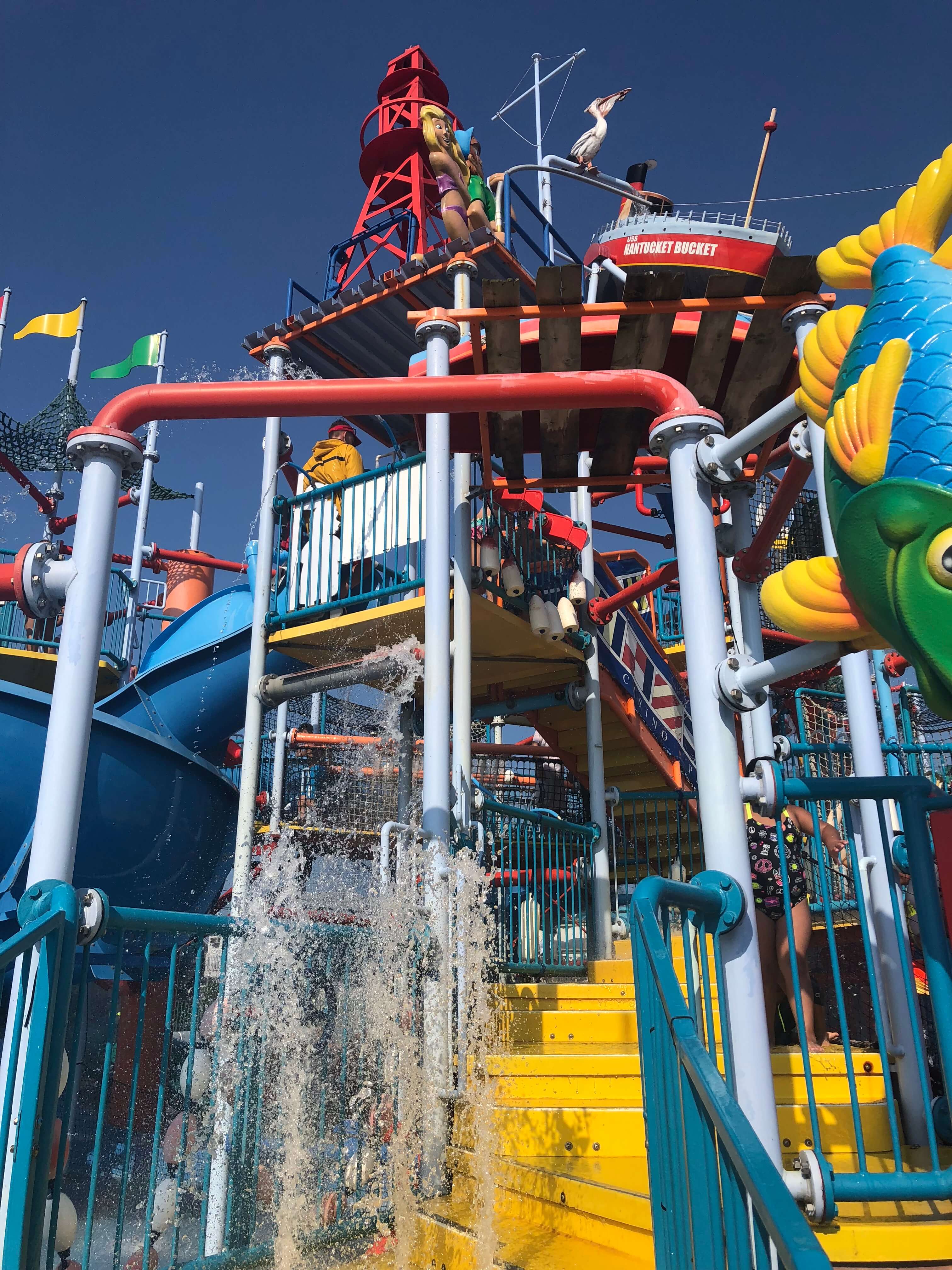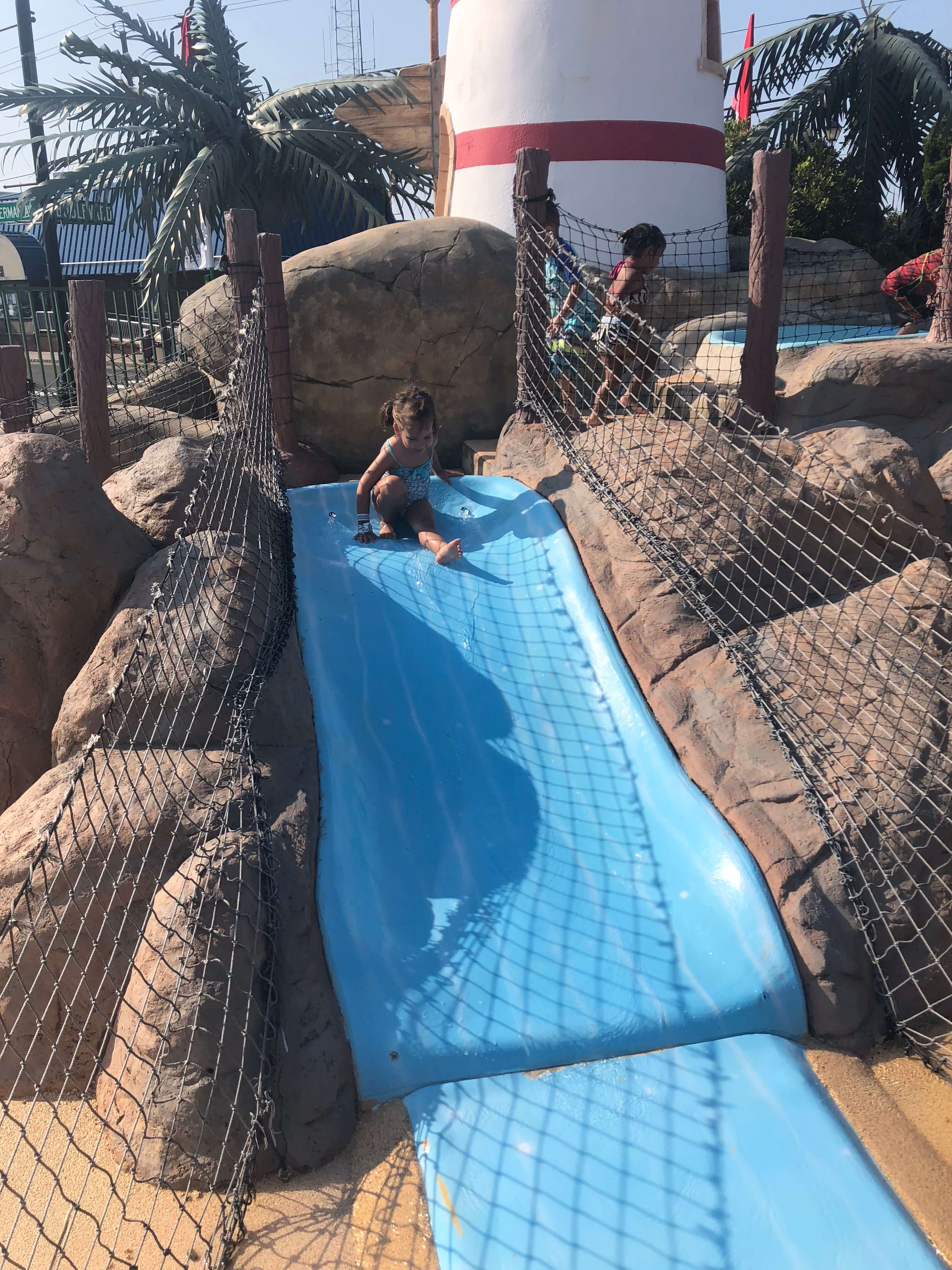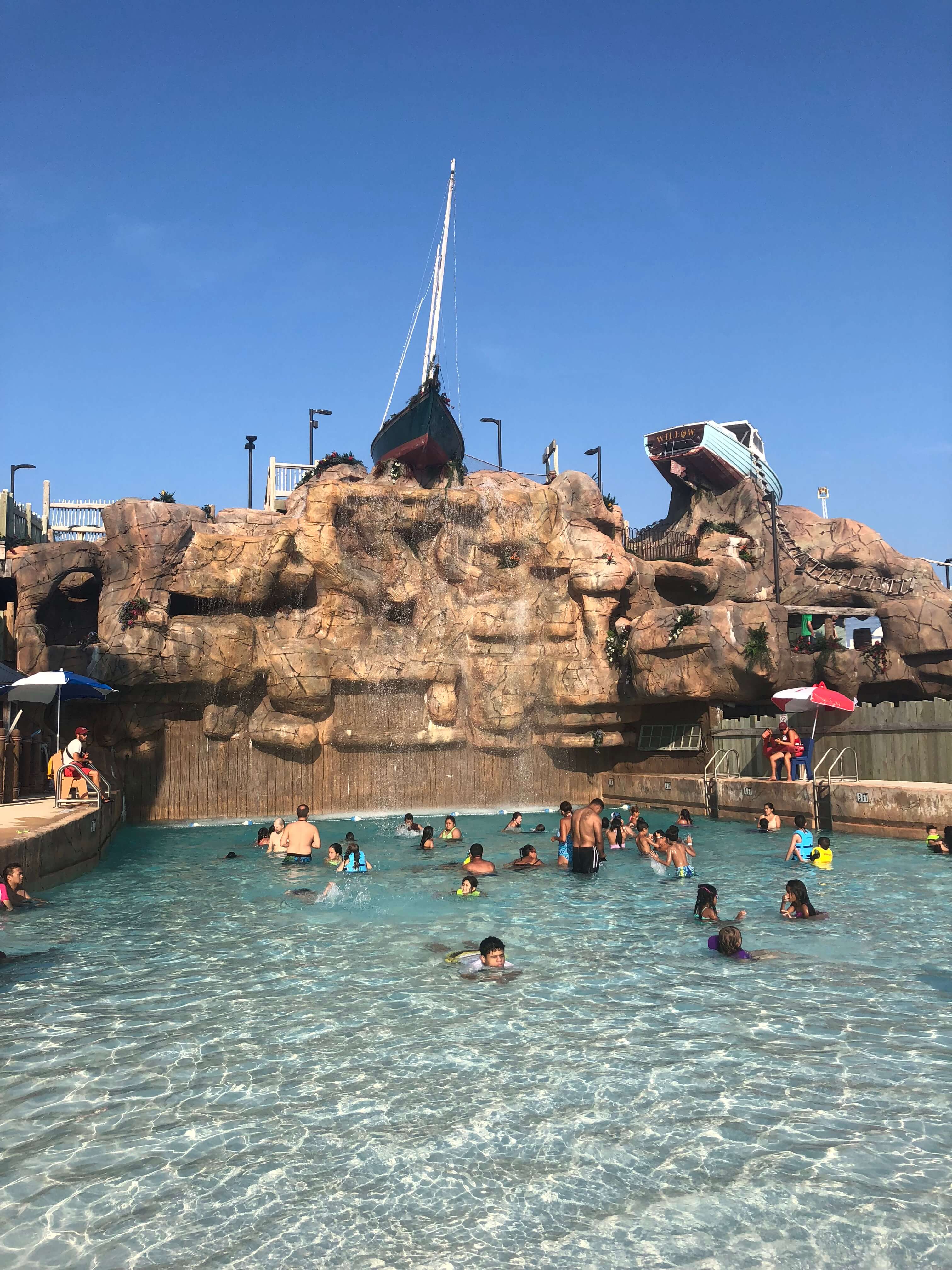 Conveniently located right across the street, we went to Breakwater Beach to really cool down. My older daughters were psyched for the water park where she went on the Lazy River, Wave Pool, and the fast-moving Patriot's Plunge. My three-year-old spent her time in the Perfect Storm section, an interactive and multi-level area for sliding and play. She wasn't so into the sliding part but there's was plenty to do on the ground as she splashed around and went up and down the kiddie pools. One of the favorite parts of the experience (both in Casino Pier and Breakwater Beach) is that the rides are all close together where you can really do a lot in one day and experience dry rides and wet rides or just spend a day at one park. As for our stuff, there were tons of chairs nearby where we placed our towels as well as on-site lockers to secure all of your belongings. There are also two eateries on-site for quick bites and drinks.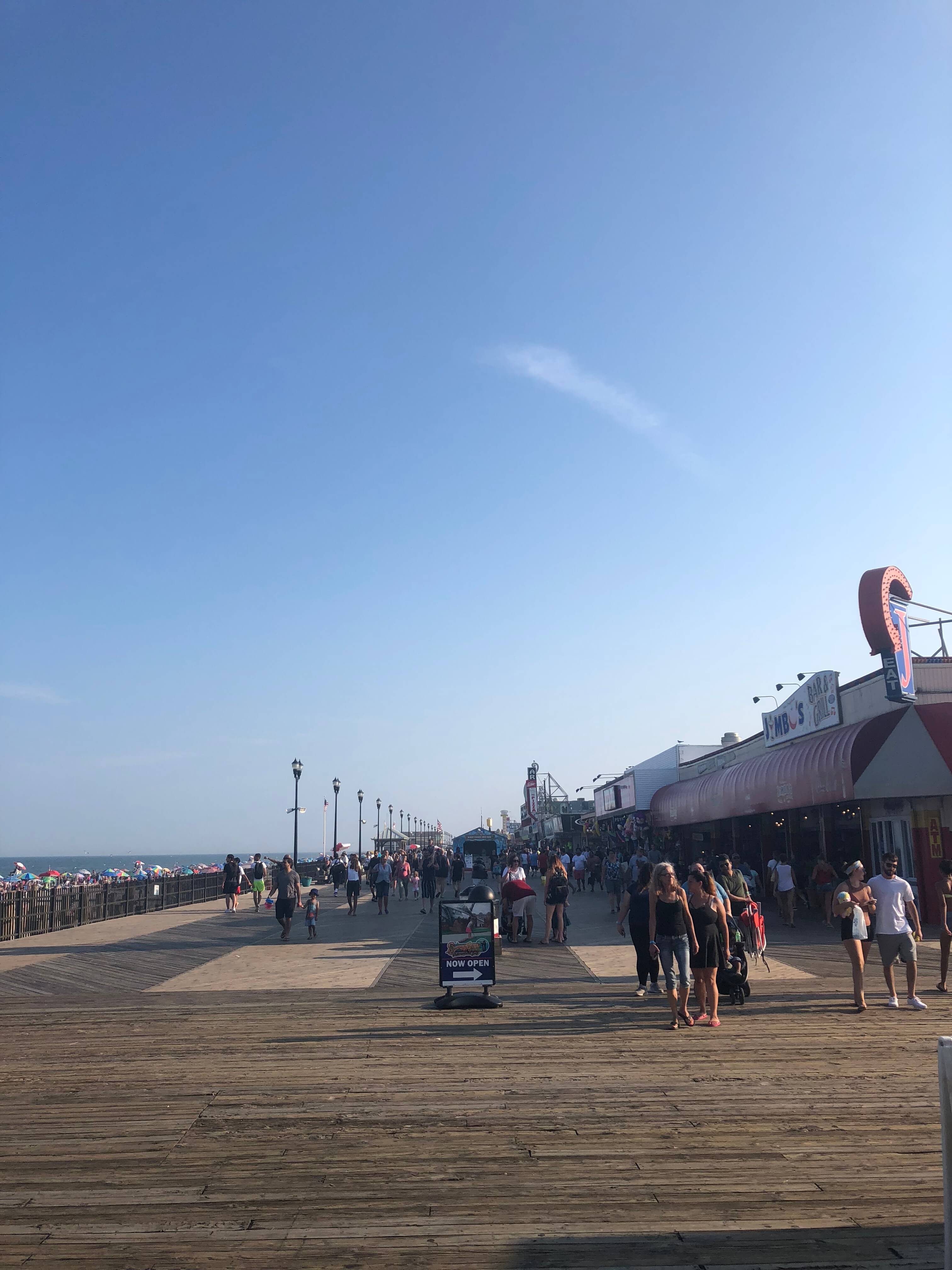 After a full and very hot day, we cooled off with some ice cream as the girls sat on the boardwalk with the swish of the rides in the background. A great location for kids of all ages, we can't wait to go back to Casino Pier Breakwater Beach to experience our favorites and others we didn't have a chance to get on.
Win It! Enter to win a 4-Pack Ride & Slide pass to Casino Pier Breakwater Beach. To enter, simply follow @WeekendJaunts on Instagram and comment below telling me what you are excited to check out at Casino Pier Breakwater Beach. One lucky winner will be randomly selected on 8/15/2018.
COMMENTS CLOSED!