Athleta Girl recently brought together parents, young daughters, nieces and close female friends for an evening of empowering women in sports by engaging in games of basketball, beach volleyball, jump rope, and relay races to introduce a new fall collection and #StayInTheGame campaign, which is inspired by the benefits, both physically and mentally, that participation in sports can bring to a girl's life.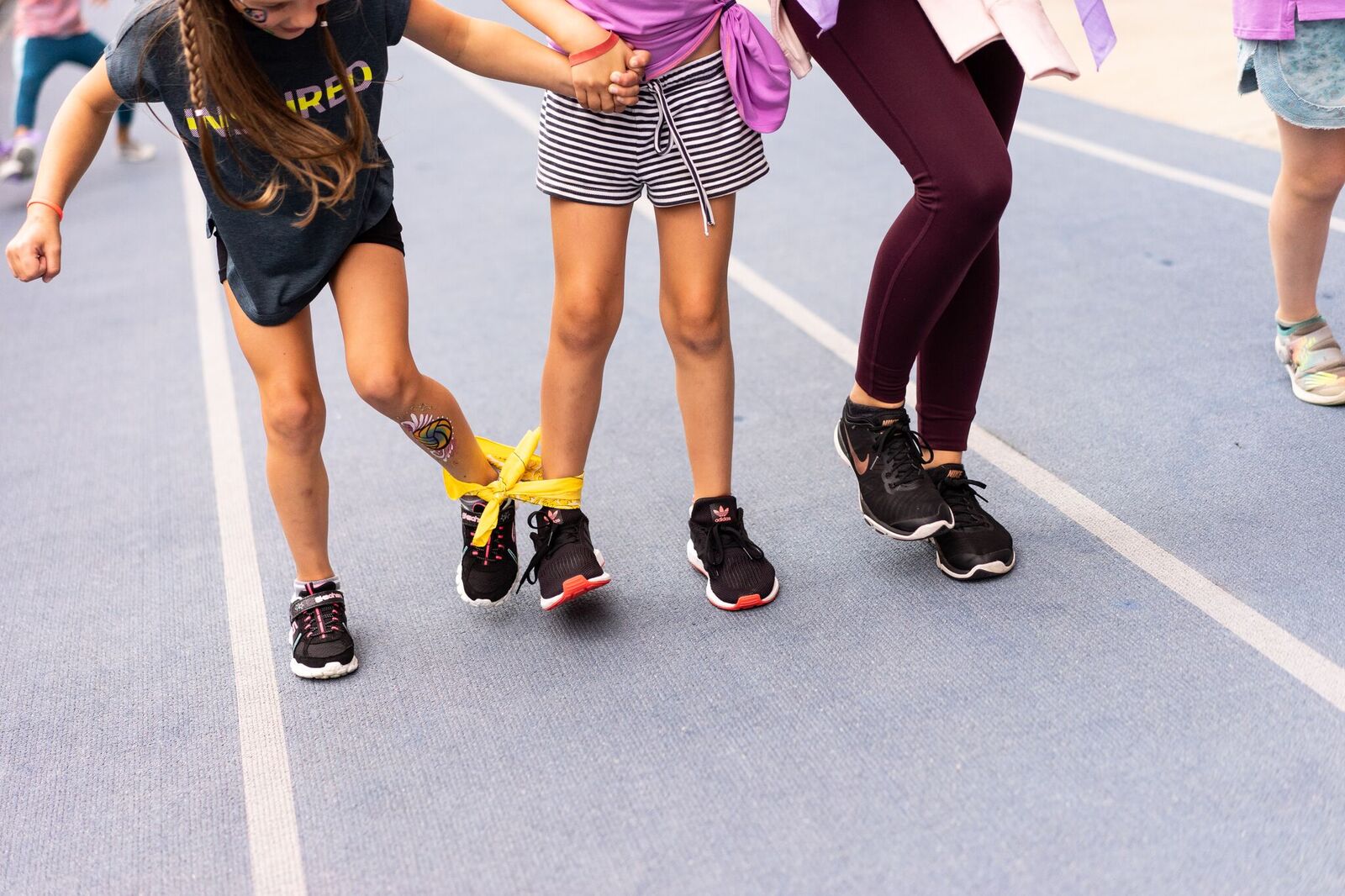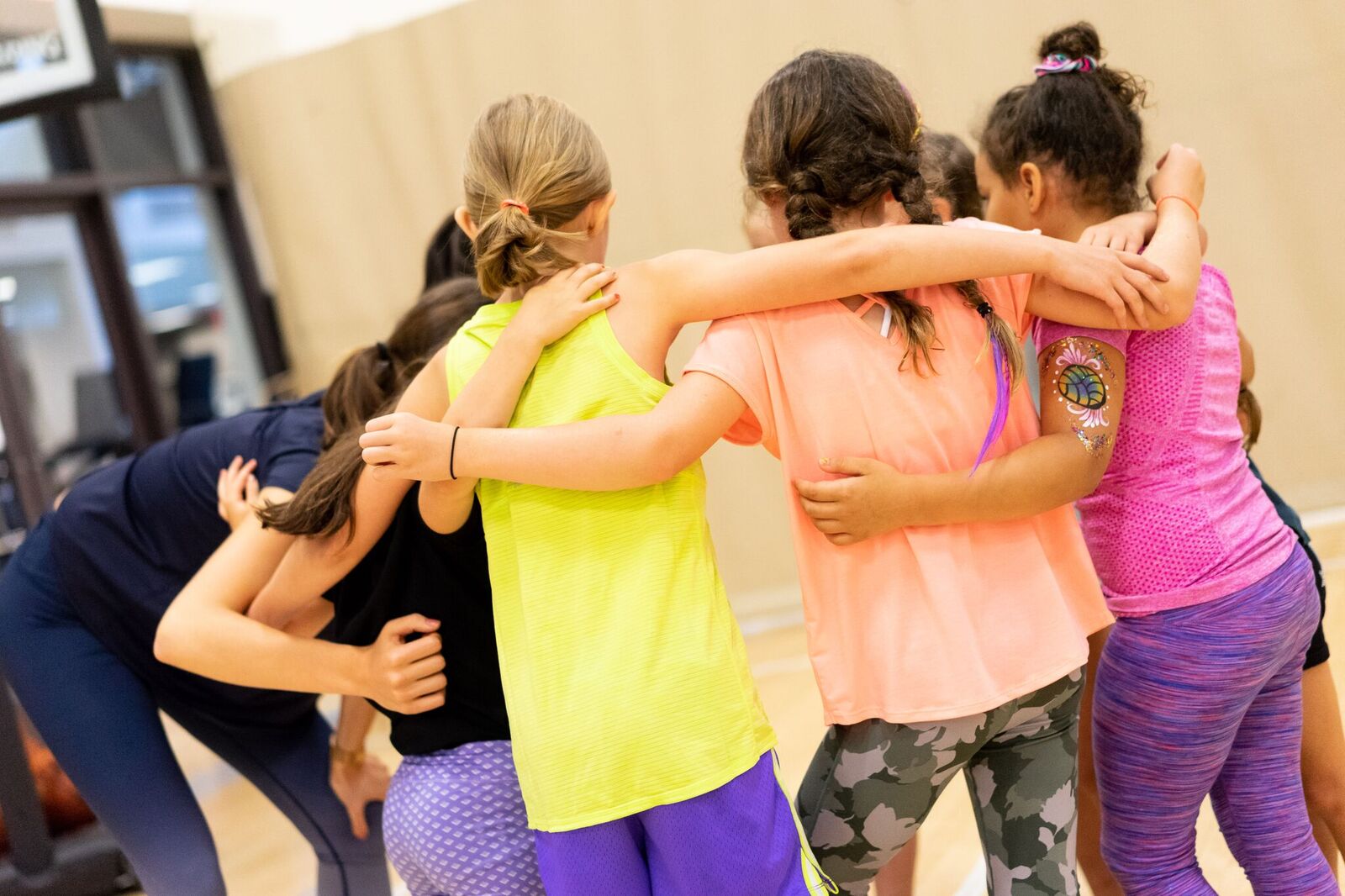 Athleta Girl executive, avid sports lover, and collage volleyball player, Katy Miller, spoke to attendees about her own successes found via sports and reminded guests that by the age of 14, statistics show that girls are twice as likely as boys to drop out of sports, and that 94% of women in the C-Suite played sports growing up. She also shared how sports build confidence overall and particularly with a young girl's physical skills, mental skills, friendships, strength and grit, which ultimately leads to success later in life and less restrictive views on the roles of girls and women in the world.
Read on to check out some of the startling stats about girls and confidence, plus some tips on how to keep girls in the game.


Girls & Confidence Statistics:
Check out the full report here*
Girls experience a significant drop in confidence throughout middle school, however, girls who play sports report confidence at consistently higher rates
When compared to girls who do not play sports, female high school athletes are:
14% more likely to believe they are smart enough for their dream career
11% more likely to say they are happy the way they are
16% less likely to want to change their appearance
38% more likely to see themselves as good at lots of things
28% more likely to see themselves as good at math and science
Girls who report the highest levels of sadness and depression are 27% less likely to be on a sports team
School & Leadership
Girls who play sports have more positive and expansive views on girl's roles and opportunities related to careers and leadership
High School girls who play sports are 17% less likely to believe that men are better leaders than women
61% of High School girls who have a GPA above a 4.0 play on a sports team
61% of female executives said sports contributed to their success
94% of women in the C-Suite played sports growing up
Girls who do not play sports are 21% less likely to enjoy coming to school

Tips for Parents on Keeping Girls in the Game by Girls Leadership:
1. Make Movement The Goal.
Some kids are born competitors and love the team dynamic. Others, not so much. If your girl prefers to do her own thing, introduce her to activities like martial arts, fencing, swimming, dancing, hiking and rock climbing.
2. Explore Different Levels.
It's great to aspire to play on the varsity or travel team. But it is also just as rewarding to play at less competitive levels where there is less pressure, allowing her to enjoy the game.
3. Change It Up.
Whether she's gold-medal bound, or just playing for fun, mixing up the routine with different sports and activities throughout the year helps her build new muscle groups while giving others a rest. It also helps her avoid burnout and introduces her to new skills she may not have known she has.
4. Don't Throw Out The Sport With The Coach.
"My coach doesn't like me", is a common refrain from girls who leave sports. It could be that they're taking constructive criticism personally. Or it truly could be a bad fit. Either way, it is possible to leave a coach without leaving the sport.
5. Join Her.
If it is important to you that your girl stays active, be her #1 role model. Get out there with her for bike rides, be the first one in the pool, take her hiking. Find ways to work activity into things you already do like ride bikes to school instead of drive.
Check out the #StayInTheGame video below: