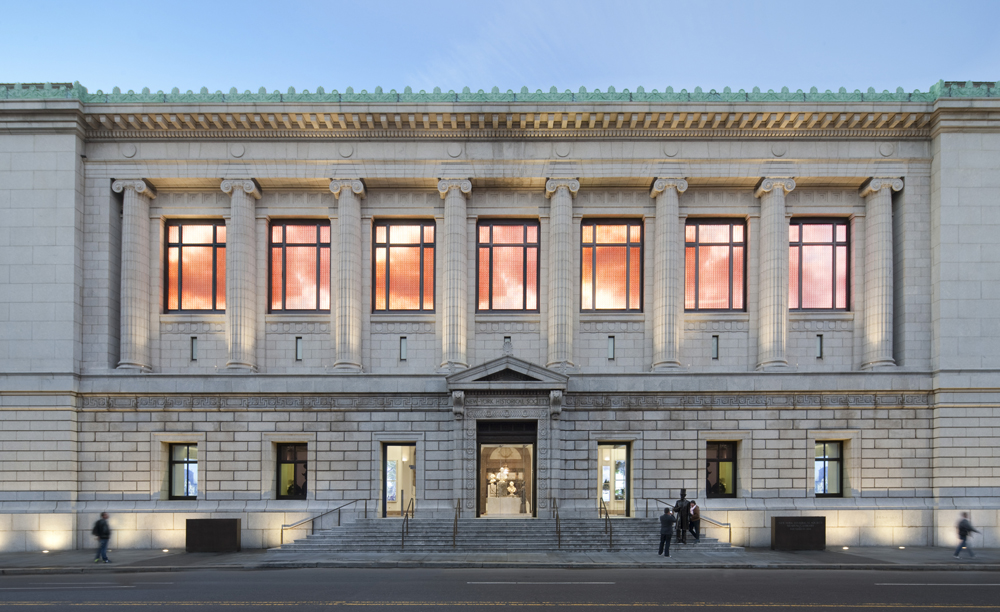 We are so excited about the new exhibit, "Harry Potter: A History of Magic," a British Library exhibition that is sure to be the ultimate experience for Harry Potter fans. On display at the New-York Historical Society,the exhibit will feature the traditions of folklore and magic at the heart of the Harry Potter stories where you'll be able to see century-old treasures including rare books, manuscripts, and magical objects from the collections of the British Library and New-York Historical Society, with original material from Scholastic and J.K. Rowling's own archives.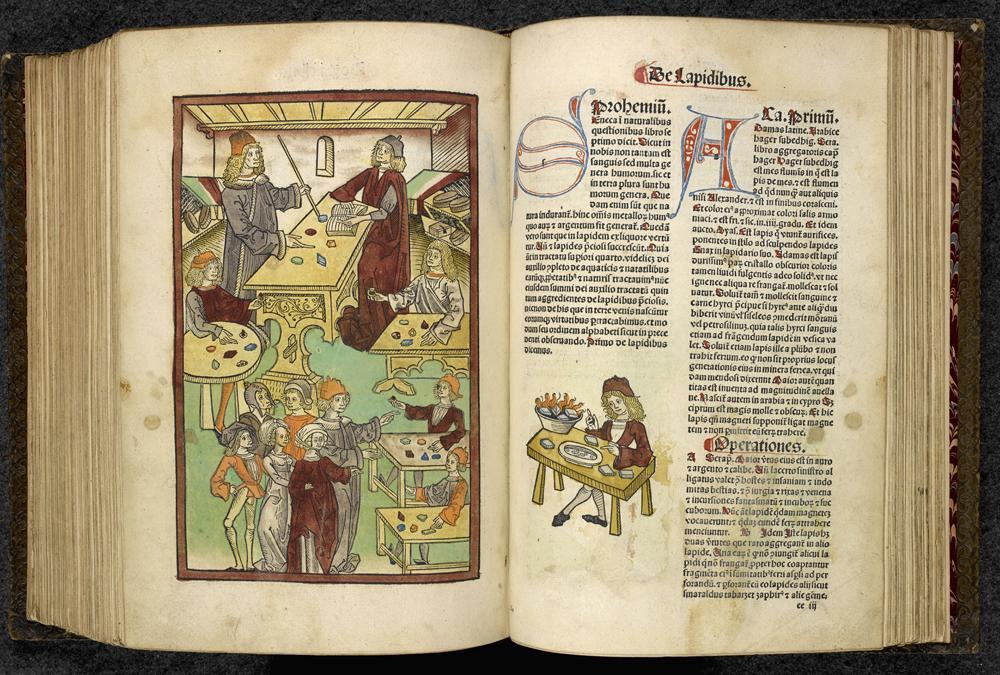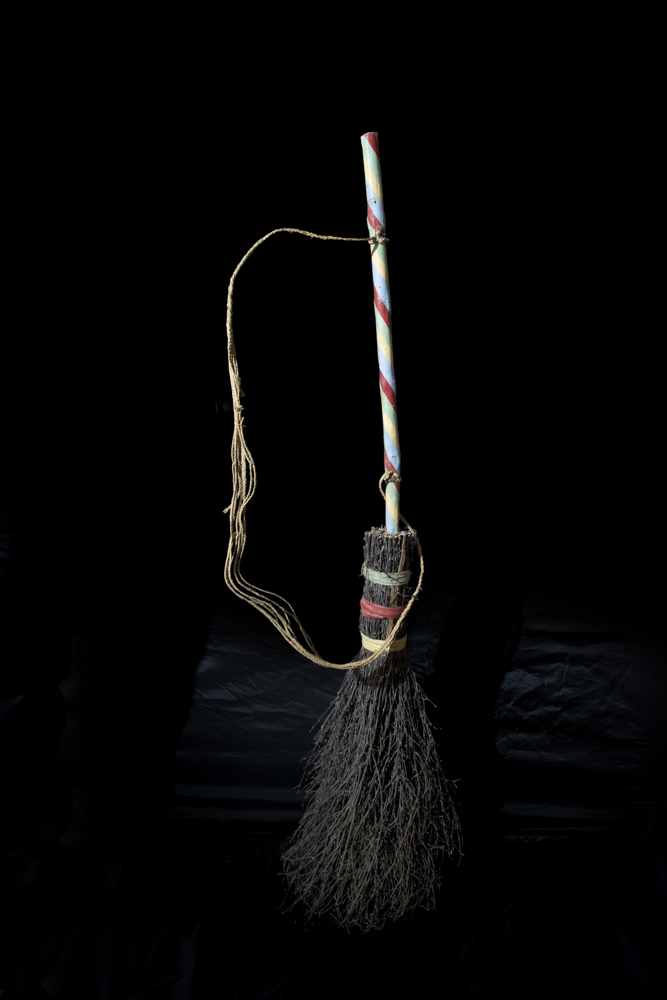 From medieval descriptions of dragons and griffins, to the origins of the sorcerer's stone, visitors can explore the subjects studied at Hogwarts and see original drafts and drawings by J.K. Rowling as well as Harry Potter illustrator Jim Kay.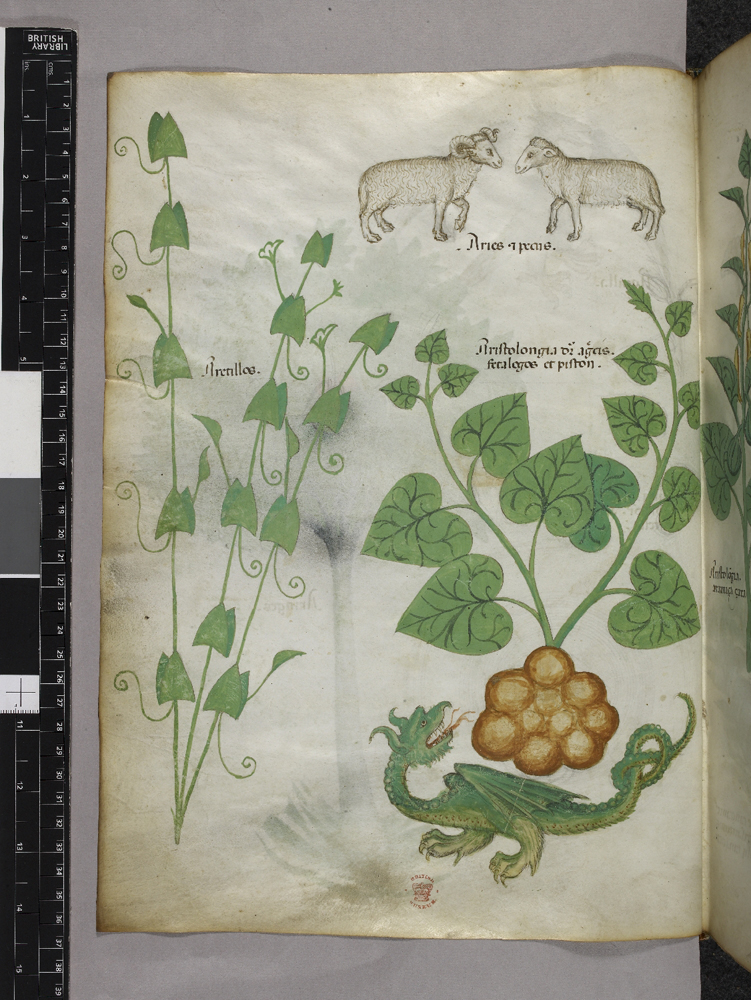 In celebration of the 20th anniversary of the U.S. publication of J.K. Rowling's Harry Potter and the Sorcerer's Stone, New-York Historical will display illustrator Brian Selznick's artwork that will appear on the covers of the Harry Potter series to be published by Scholastic later this year. Also on view will be Mary GrandPré's illustrations created for Scholastic's original editions of the novels and costumes and set models from the broadway production of Harry Potter and the Cursed Child. Complementing the exhibition throughout its run will be a host of engaging and interactive activities sure to delight Harry Potter fans of all ages. Tickets for monthly fun trivia nights, which will put fans' knowledge of the Wizarding World to the test, will be on sale on April 26 as well. Additional family and adult programs will be unveiled in the coming months.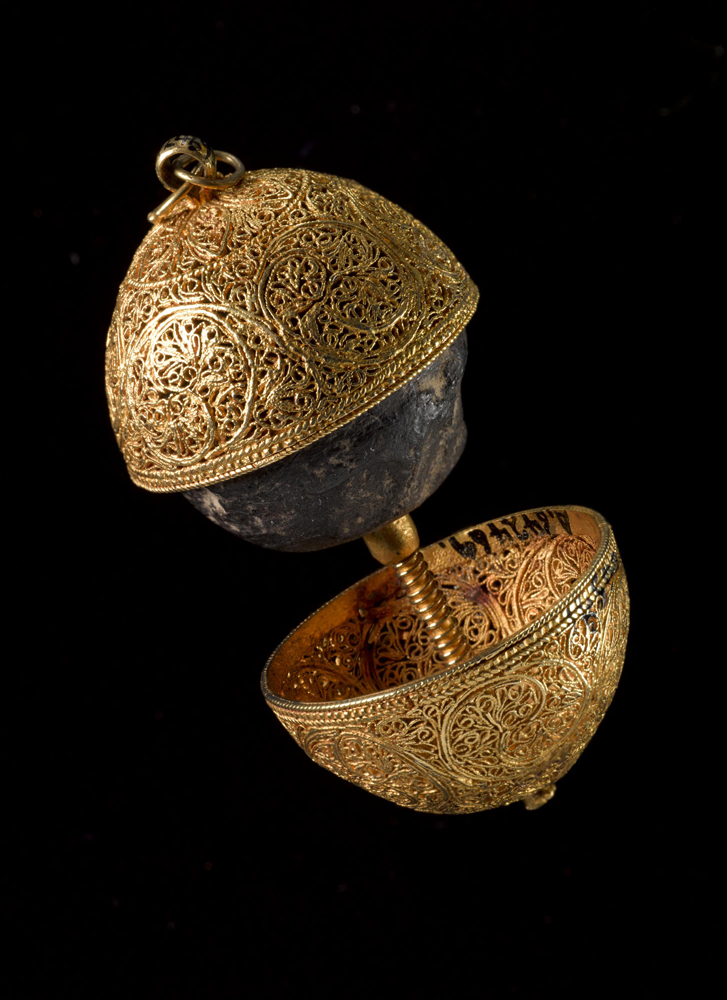 Programming for "Harry Potter: A History of Magic"
Talks and Social Events
• Illustrating Harry Potter with Mary GrandPré, Brian Selznick, and David Saylor, an unprecedented conversation between the two artists on their different approaches to illustrating the series, and Scholastic's Creative Director about the process of translating prose into pictures (October 25);
• An Evening with Jim Dale, featuring the narrator of all seven Harry Potter books, as he shares how he created the voices for over 200 characters, his hilarious first day experience in the recording studio, excerpts from his Drama Desk Award-winning show Just Jim Dale, and his disastrous experiences playing the many clowns of Shakespeare (January 9);
• The Harry Potter Effect, an in-depth look at the Harry Potter phenomenon and its astonishing impact on popular culture with a panel of journalists, editors, and booksellers (January 23);
• Curating Harry Potter, an evening with the British Library's curators as they discuss how they transformed Hogwarts curriculum into their most successful exhibition ever (October 2);
• Hogwarts, Poudlard, Rokfort: Translating Harry Potter, a fascinating discussion about the rewards and challenges of translating Harry Potter from British to American English and many languages beyond (December 11);
• The Epic Tale of Children's Literature, a colorful examination of a century of writing and illustrating for young people (January 16);
• Sorcery Saturdays, magic-filled evenings at the Museum, complete with crafts, activities, socializing, and treats (October 13, November 17);
• Magic for Muggles, an enchanting exploration of all things Harry Potter for longtime fans and those new to the books led by The Leaky Cauldron's Melissa Anelli (October 18);
• Halloween: An Evening of Magic, an unforgettable celebration featuring Halloween-themed magical crafts and activities (October 30);
• Growing up with Harry Potter, an open mic for professional and amateur storytellers about their personal experiences growing up with Harry and his friends, moderated by the Story Studio (January 7);
• Harry Potter Book Club – First-Timers, a welcoming bagel brunch book club for those brand new to the Wizarding World (October 14, November 4, January 6);
• Harry Potter Book Club – Old Friends, a morning of sharing fond memories with fellow longtime readers of the series, over a bagel brunch (October 21, November 11, December 16);
• Potions and Painting, an entertaining, evening painting workshop complete with wine and cheese (October 12, November 9, December 4, January 8);
• Magic at the Library, a night to remember spent behind the scenes at New-York Historical's Library (January 10);
• Monthly trivia nights, which put fans' knowledge of the Wizarding World to the test, with a wide slate of outstanding prizes provided by Scholastic, Audible, Harry Potter and the Cursed Child, BBC, and the NYHistory Store, along with special themed cocktails (October 5, November 2, December 7, January 18);
Workshops and Courses
• Creating Magical Worlds: From Folklore to Fiction, a mesmerizing creative writing workshop held over the course of six sessions that focuses on creating fantastic worlds with rich settings, characters, and plot (beginning October 29);
• Picturing Magic, a multi-session course that uses the exhibition as inspiration for participants to explore and create magical works of art (beginning October 13);
• International History of Magic, a spelling-binding six-session course that explores magical traditions from around the world and across time, framing them within historical, cultural, and social contexts (beginning October 16);
• Illustrating Heroes, a two-day art course in which participants create and illustrate their own fantasy-based hero (November 17 and 18);
• Illustrating Villains, a two-day course for artists looking to be inspired by the work of Harry Potter illustrators as they create their own villain (December 1 and 2);
• Storytelling 101: Oral Traditions, an interactive workshop about the fundamentals of storytelling, including crafting a narrative and public speaking tips (January 5 and 6);
• History of Magic in America, a one-day course that explores magic in American culture (January 19);
• History of Magic in Europe, a one-day course that considers where and how magic manifested across Europe, from classical antiquity to early modern witch hunts (December 15);
• History of Folklore, a fascinating evening lecture on the intersection of history, myth, and folklore, with public folklorist Kay Turner (December 6);
• Alchemy, a captivating, interactive conversation about the science and philosophy of early modern Europe that fueled the quest for the Sorcerer's Stone with Donna Bilak, Columbia University (November 15); and
• Defense Against Monsters, a gripping exploration of historical monsters in Latin America—from Amazons to zombies and beyond—with scholar Persephone Braham (December 12).
Family programs include History of Magic family days with hands-on activities and crafts, like decorating Hogwarts House badges and tracing the origins of historical incantations; a Harry Potter family book club; a writing workshop for young authors; a historical Hallowe'en celebration; and trivia for families. Harry Potter: A History of Magic birthday experiences are also available.
Ticket Info for "Harry Potter: A History of Magic"
Harry Potter: A History of Magic will be open from October 5, 2018–January 27, 2019. Tickets can be purchased at harrypotter.nyhistory.org  on April 26th for timed-entry tickets. The tickets cost $21 for adults, $16 for seniors (65+), $13 for students, $6 for kids ages 5–13, and free for children ages 0–4; tickets include admission to the rest of the Museum.
Hours are Tuesday, Wednesday, Thursday, and Saturday 10 am–6 pm, Friday 10 am–9 pm, and Sunday 10 am–5 pm from October 5, 2018–January 27, 2019. The last entry will be 45 minutes before closing.
Visit harrypotter.nyhistory.org for FAQ and to purchase tickets. Some programs may involve additional costs.