As we've mentioned, we love that there are so many interesting camps for kids in the NY-area. One such camp that we just learned about is the Girls Surf Camp at Montauk Boardriders. Held in July, girls will learn the fundamentals of surfing as well as ocean knowledge. To learn more about this cool surf school, we spoke with Montauk Boardriders to learn more about the company and what girls can expect this summer. Hang ten!
Interview with Montauk Boardriders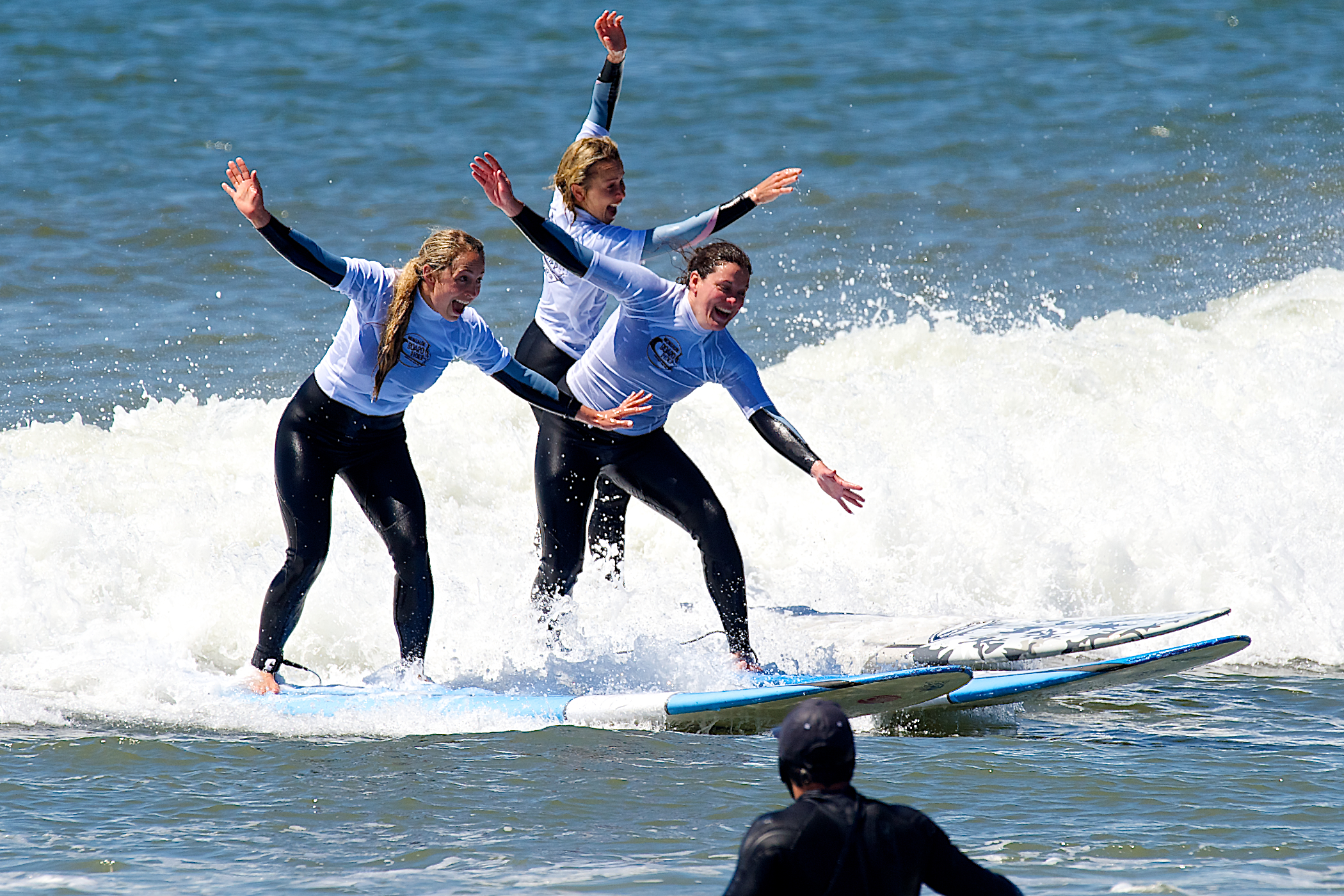 Weekend Jaunts: How did the idea of Montauk Boardriders come about?
Montauk Boardriders: Montauk Boardriders was created after living in Australia for a decade where "Boardriders" is a term used for each suburb's surf clubs. It's where all the Aussie pro's start their competitive career. We competed against other Boardrider clubs every month in a friendly contest that always ended in a few beers and barbecue. All ages were welcome.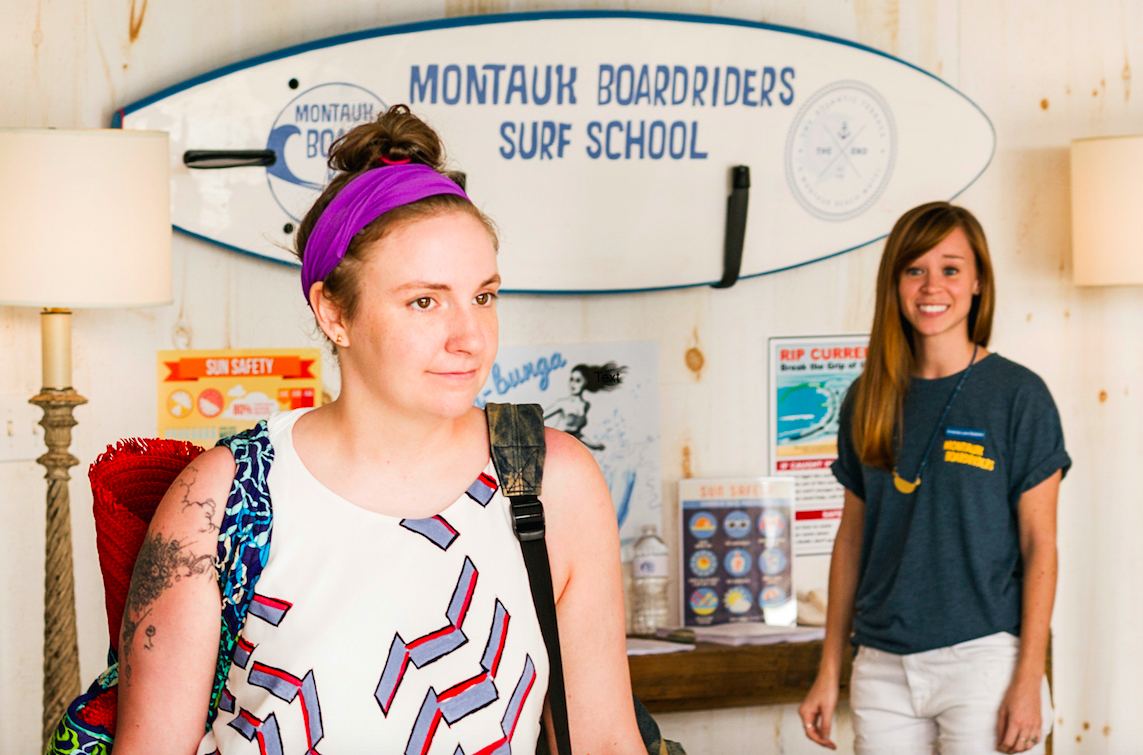 Weekend Jaunts: How did the girl-only camp idea come about?
Montauk Boardriders: We came up with the idea of the GIRLS ONLY camp because of the influx of girls in our lessons and camps in prior years. We realized there were almost more girls/women than boys or men! Ironically, Lena Dunham and her crew from HBO reached out to us to use our brand on an episode of her hit series GIRLS where Lena would be participating in an all girls surf camp. It was filmed out here in Montauk at the Atlantic Terrace Beachfront hotel where we now operate out of. The episode was "All I ever wanted."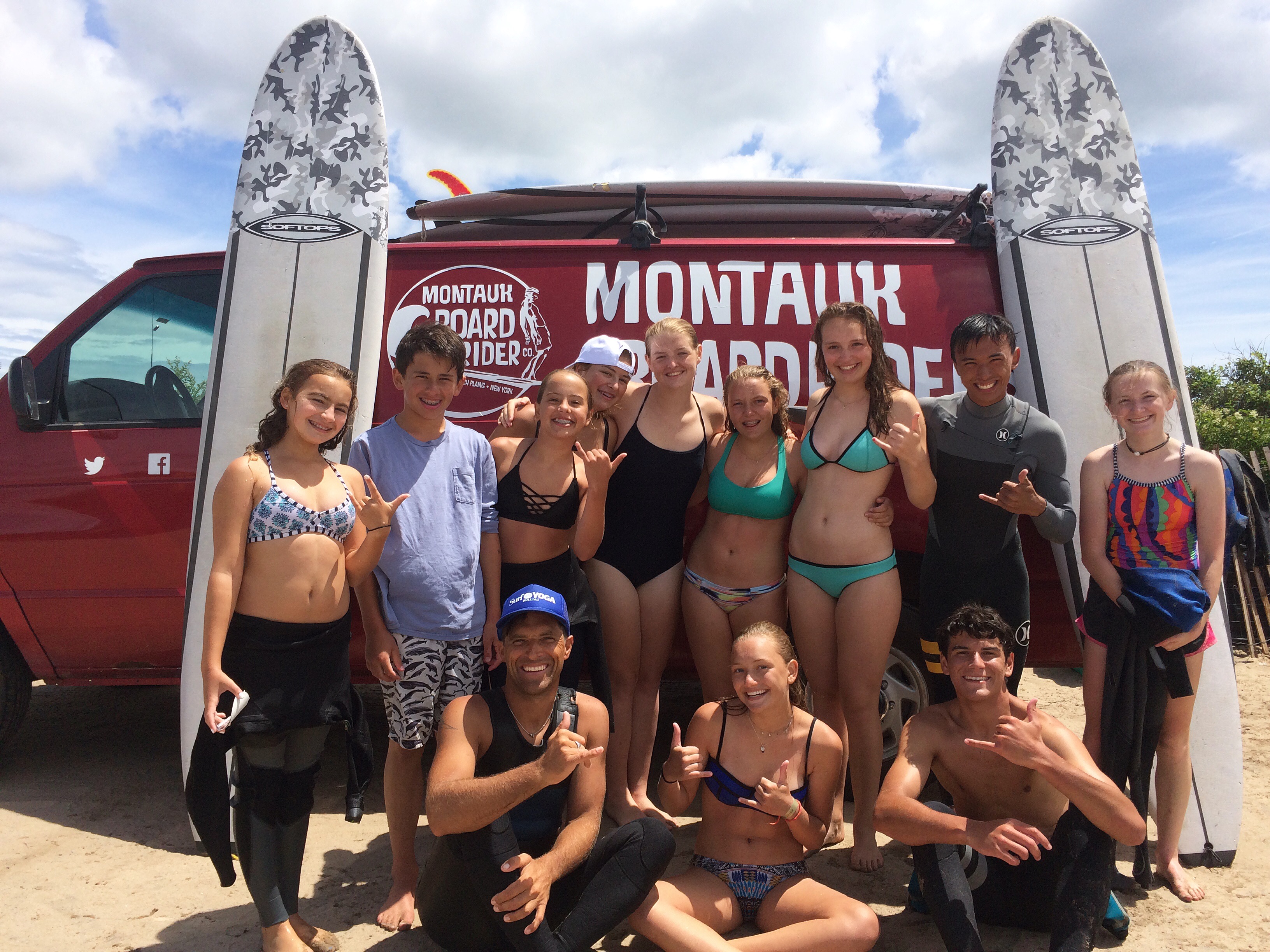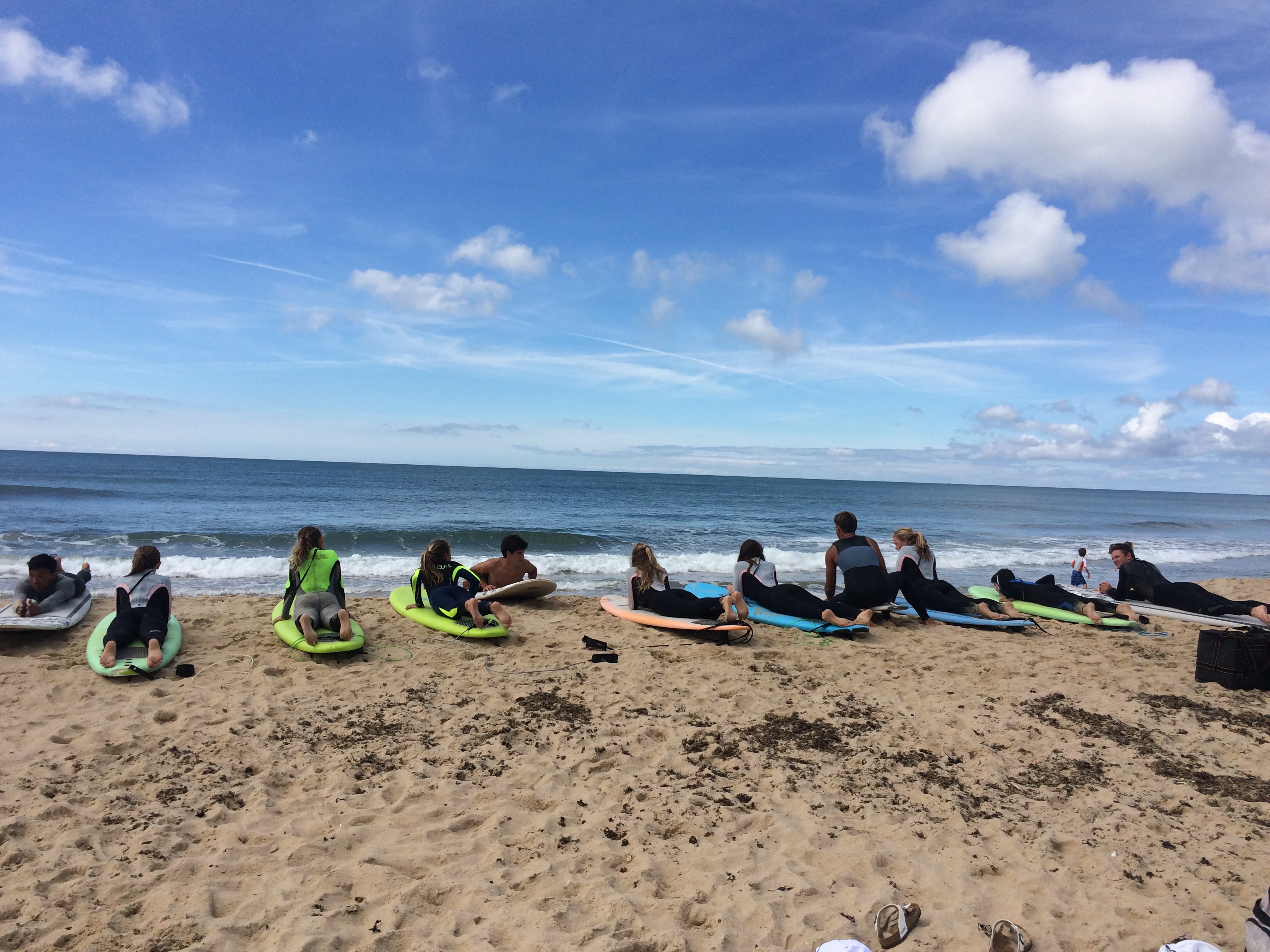 Weekend Jaunts: What can a camper expect from the program? What age is the program targeted for?
Montauk Boardriders: The camp is a Beach Surf and Yoga Camp. We didn't want to focus solely on surfing because it's hard for any intermediate, let alone beginner to be in the water for 6 hours (the camp goes from 9-3). Other camps just waste time in between going in and out of the water. We have a more structured approach were participants get fit both in and out of the water. We go beyond the stand alone surf school by teaching surf knowledge and safety, how to get through the surf, diving waves, what to do in a rip, where a wave is breaking, what type of wave it is, which way its breaking and how hard it will break. All those things are the hardest part of surfing. The standing up on a board is the easier part. So a typical day is warming up and doing lifeguard-like exercises in and out of the water, paddling, surfing, body surfing and swimming. Regular shaded breaks are taken to hydrate and we have yoga instructors for a pre-lunch session. Then there's lunch at the Atlantic Terrace's new cafe followed by more surfing and related activities. We also have workshops such as teaching clients how to shape surfboards, skateboards and hand planks for body surfing.
We have youth and adult camps. Youth starts at around 9 but we are open to having 8 year olds depending on their hardiness for lack of a better word!
Weekend Jaunts: What tips would you give someone who has never surfed before but wants to try?
Montauk Boardriders: Tips for a new surfer: Start as young as possible where your body is developing the neuro-pathyways and muscle memory / strength specific to surfing. That goes for any sport really. Also, start with a buoyant board. There are too many newbies that walk into a shop and leave with a board as thin as a potato chip because they think they are going to be the next Kelly Slater within a week. And of course, get a good instructor who can speed the process along by giving you exactly what you need to develop your skills, knowledge and strength.
For more information, please visit: https://www.montaukboardriders.com/