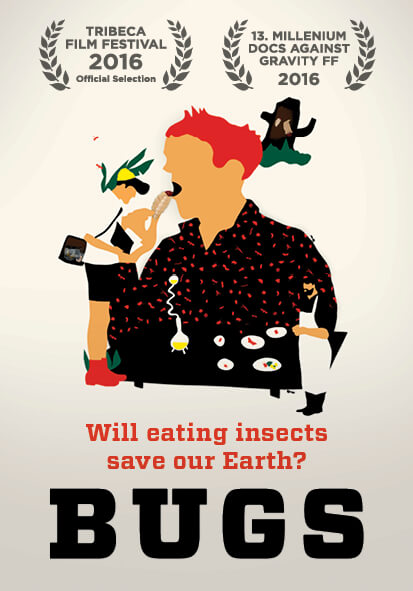 Looking for a fun event to check out in the Westchester area? Then you've got to check out a special culinary event happening over at the Jacob Burns Film Center with a screening of Bugs,  a new food documentary.
The movie highlights whether  edible insects can be a resource to combat world hunger, since, interestingly, bugs have been known for their taste, low ecological impact, and nutritional content. A favorite at the 2016 Tribeca Film Festival, the screening will be followed by a Q&A with Executive Chef Mario Hernandez,chef/partner at NYC's The Black Ant and Ofrenda Cocina Mexican, and JBFC Programmer Karen Sloe Goodman.
Following the film, there will be a fun reception with Mario Hernandez who  integrates traditional Mexican ingredients with insects. This tasting will showcase the cuisine of Chef Mario Hernandez, renowned for his seamless and inventive integration of "traditional Mexican ingredients of the insect variety – ants, chapulines, and more" into a menu that draws on his Cuernavaca roots. Have the exceptional culinary experience that only Chef Hernandez's unique approach can provide.
Intrigued by the film and want to better understand bugs, then be sure to  buy your tickets $30 (JBFC members), $40 (nonmembers) at: https://burnsfilmcenter.org/booking/bugs/