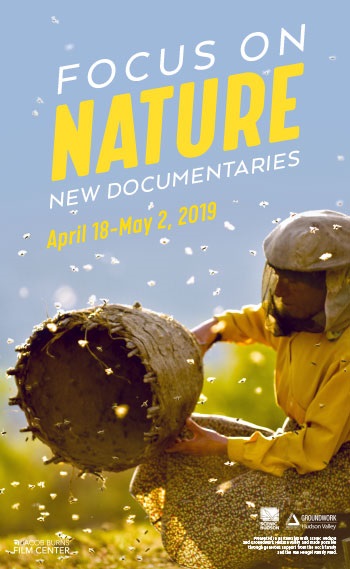 One of our favorite film centers in Westchester is hosting their original series Focus on Nature this month.
Running from Thursday, Apr. 18 and through Thursday, May 2, the series will offer a rich selection of thought-provoking and moving nonfiction films about the beauty, power, and mystery of nature, and some of the people working to protect it.
One of those films is Backyard Wilderness, a 3D sensation that swept the Giant Screen Awards this year, winning Best Film, Best Cinematography, Best Visual Effects, and Best Film for Lifelong Learning. It's the creation of Academy Award–nominated local filmmakers Andrew Young and Susan Todd (Children of Fate).
Shot in Westchester,Backyard Wilderness focuses on a girl named Katie who turns away from her screens and devices to discover the secrets that nature has hidden so close to her front door. The film reminds us how we can uncover extraordinary things in ordinary places simply by stepping outside. A brisk 40 minutes of 3D thrills, it's a treat for the whole family.
April 20 at 4:00: Q&A w/ filmmakers Susan Todd & Andy Young
Regular screenings Thursday, Apr. 18-Thursday, Apr. 25
WIN TICKETS TO BACKYARD WILDERNESS!
Enter to win 4 tickets to Backyard Wilderness. Simply leave a comment below telling me what you do to take a break from tech in the comments section. One winner will be randomly selected on Friday, April 19th to attend the screening
Winner must be 18 years of age or older and able to pick up the tickets on Saturday, April 20th at Jacob Burns Film Center.