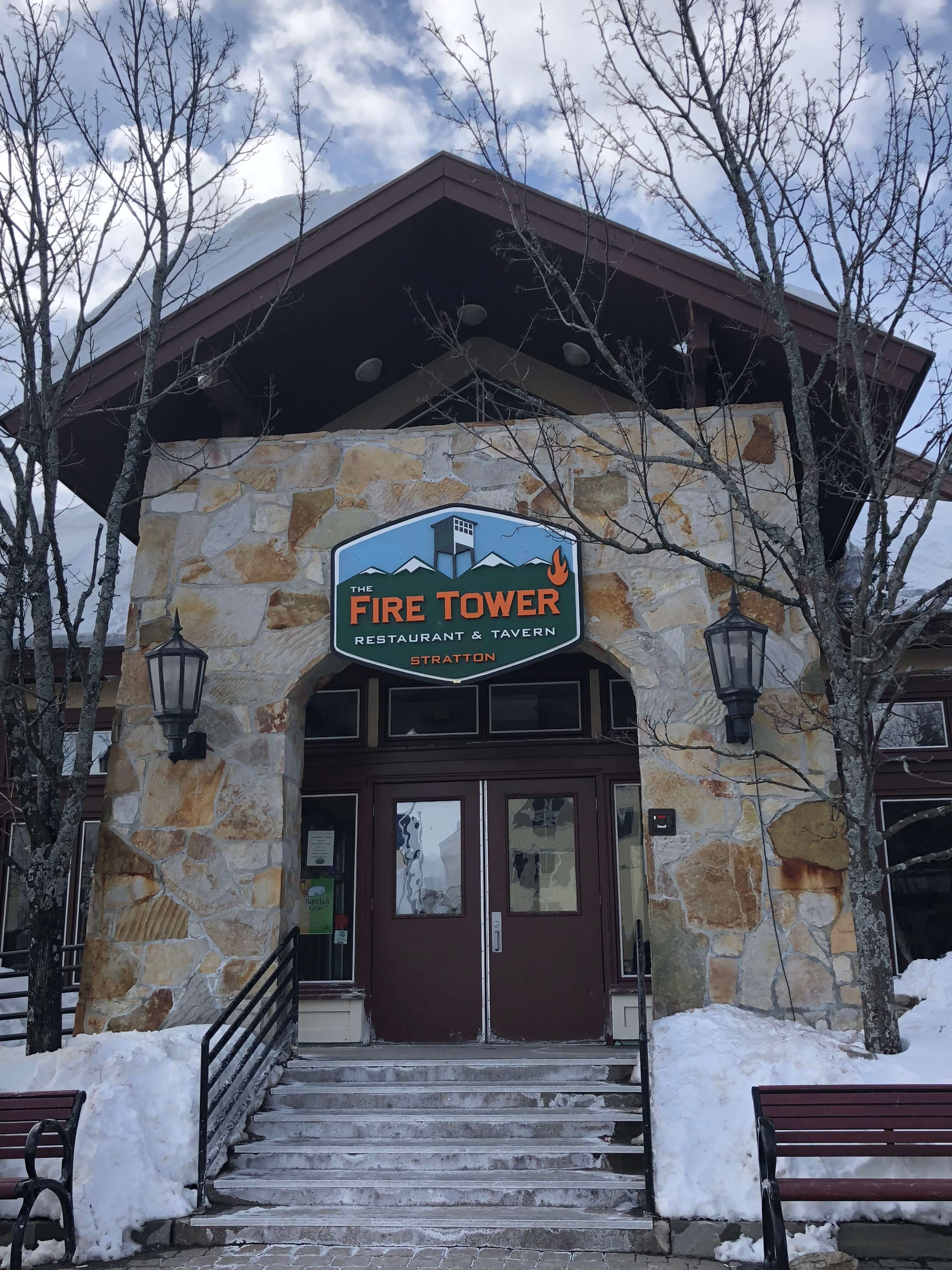 While learning how to ski was a huge part of my trip to Vermont, so was learning more about its beer culture and trying some delicious local fare, including an incredible dinner at Fire Tower Restaurant and Tavern.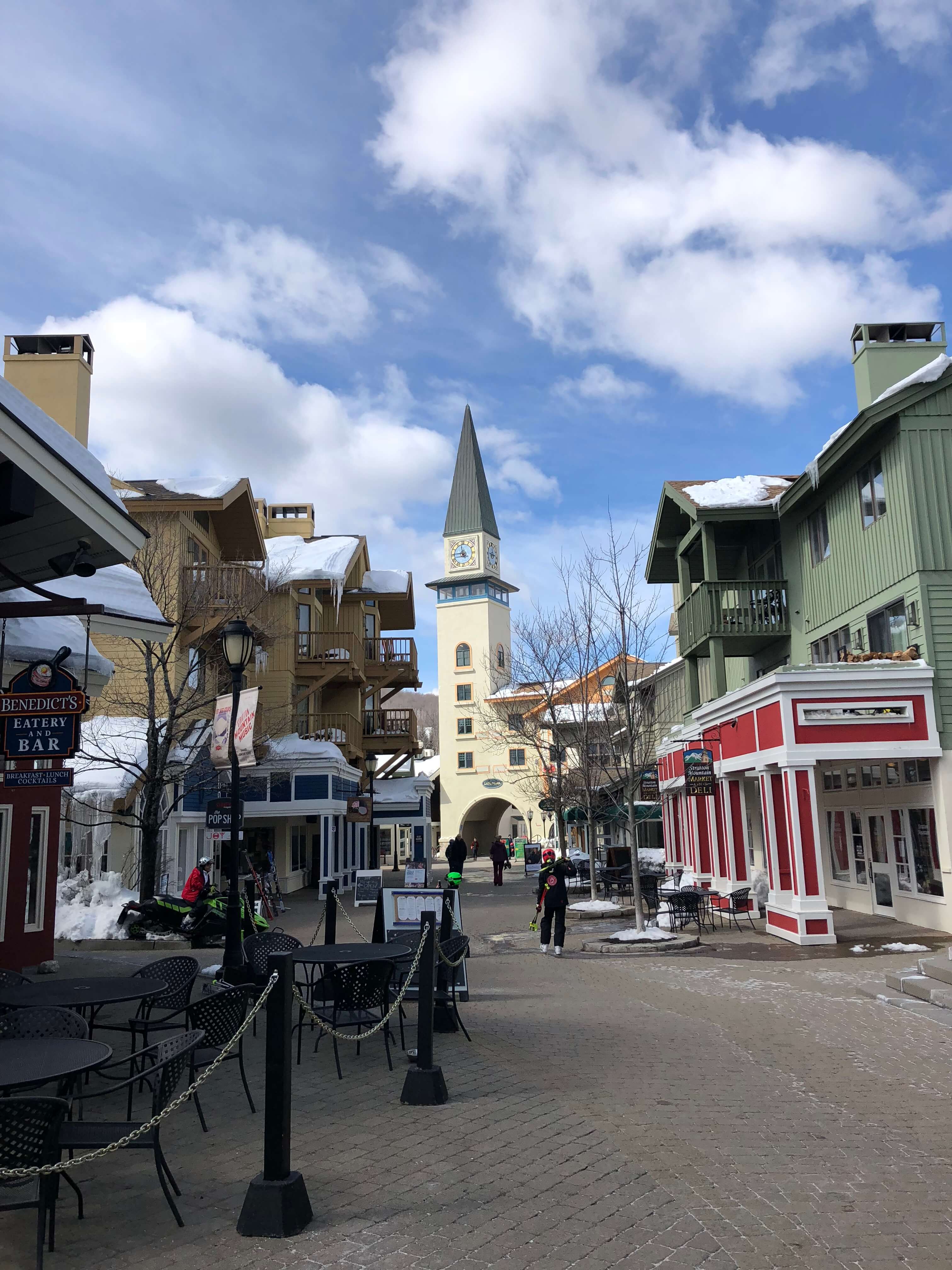 Conveniently located in Stratton Village, I loved the comforting and relaxing vibe as our group settled into one of their modern booth-style tables. We started with cocktails where I opted for a glass of red; however they do offer quite an extensive hand-crafted cocktail menu where you can find unique offerings like a Bacon Old Fashion and a Beet Sage Margarita as well as an extensive beer menu.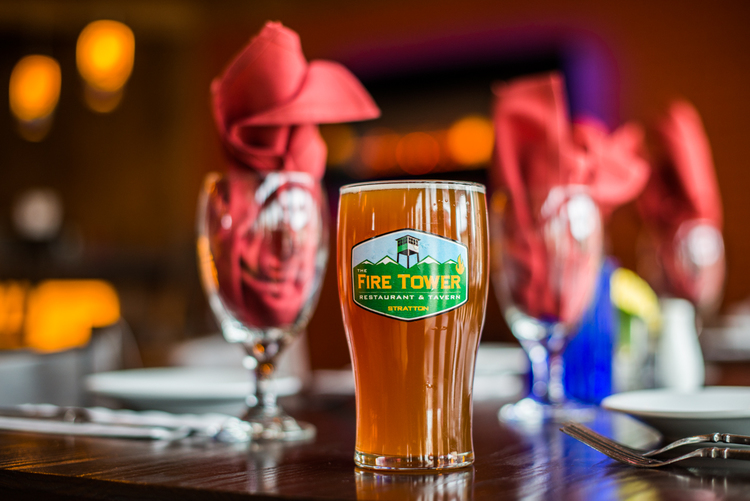 As impressive as the cocktail menu was, I was blown away by the food menu featuring a wide-range of rustic rustic comfort food options, such as hand crafted calzones and flatbreads, soups, small bites, big bites and more. They also offer plenty of vegan and vegetarian and gluten-free options where you can really find something for everyone. Some meals that caught my eye were the Tofu Cacciatore (Fire Roasted Marinara, Vegetable "Spaghetti", Vermont Bean Curd, Carrot, Shaved Parmesan) and the Green Mountain Hipster Flatbread (Hempseed Pesto, Gruyere, Broccoli, Cauliflower, Spinach, Kale, Peppadew).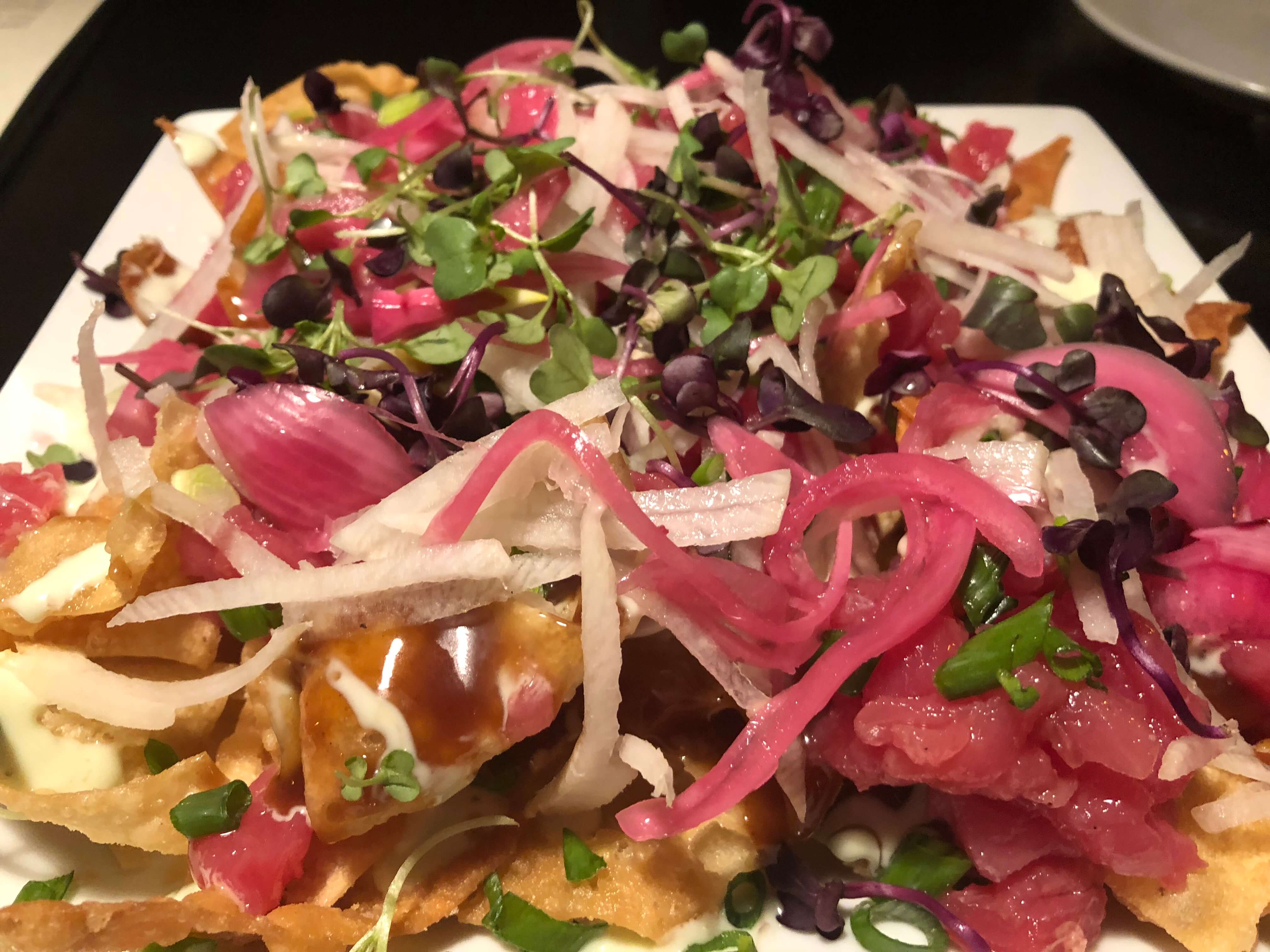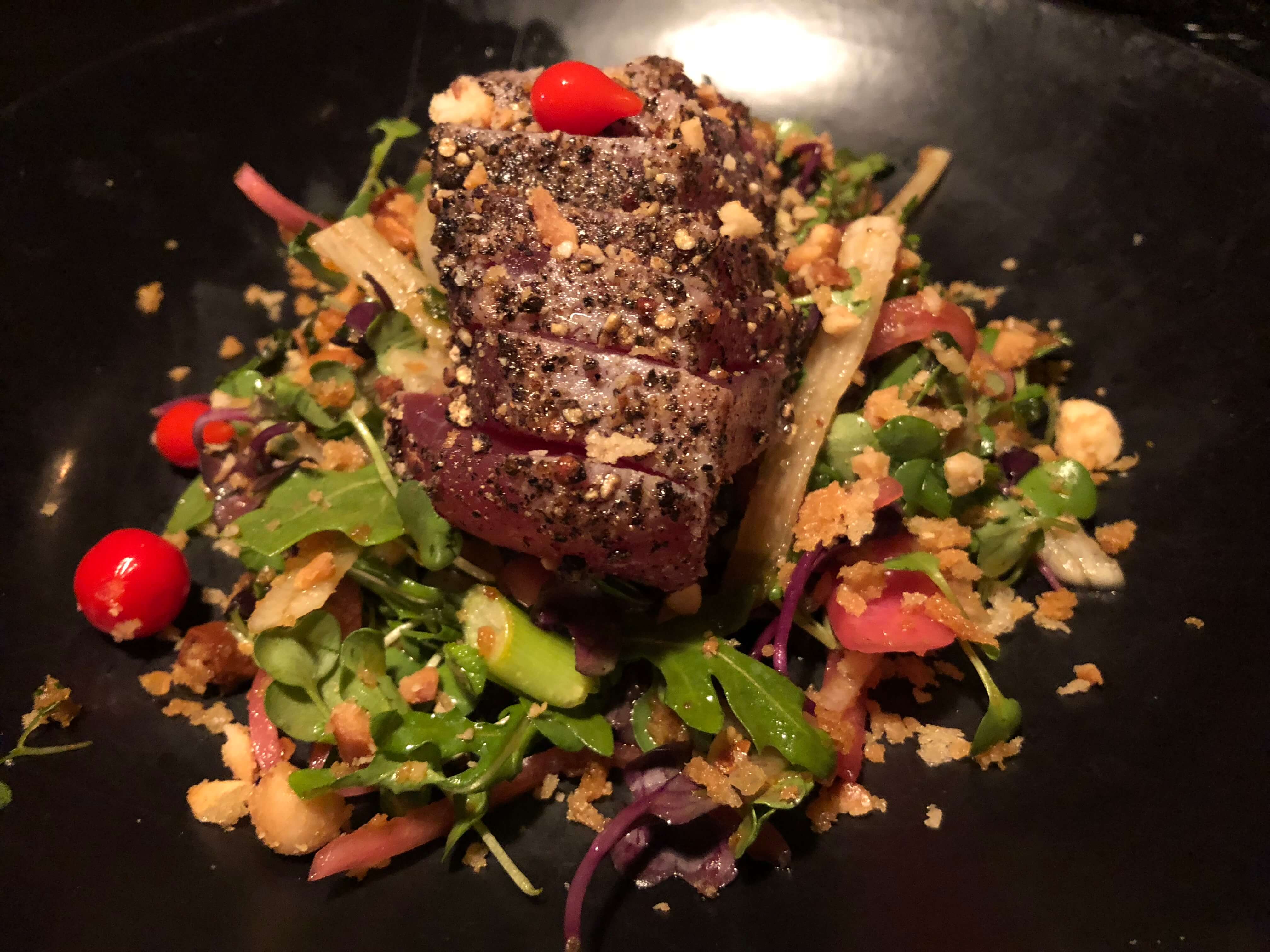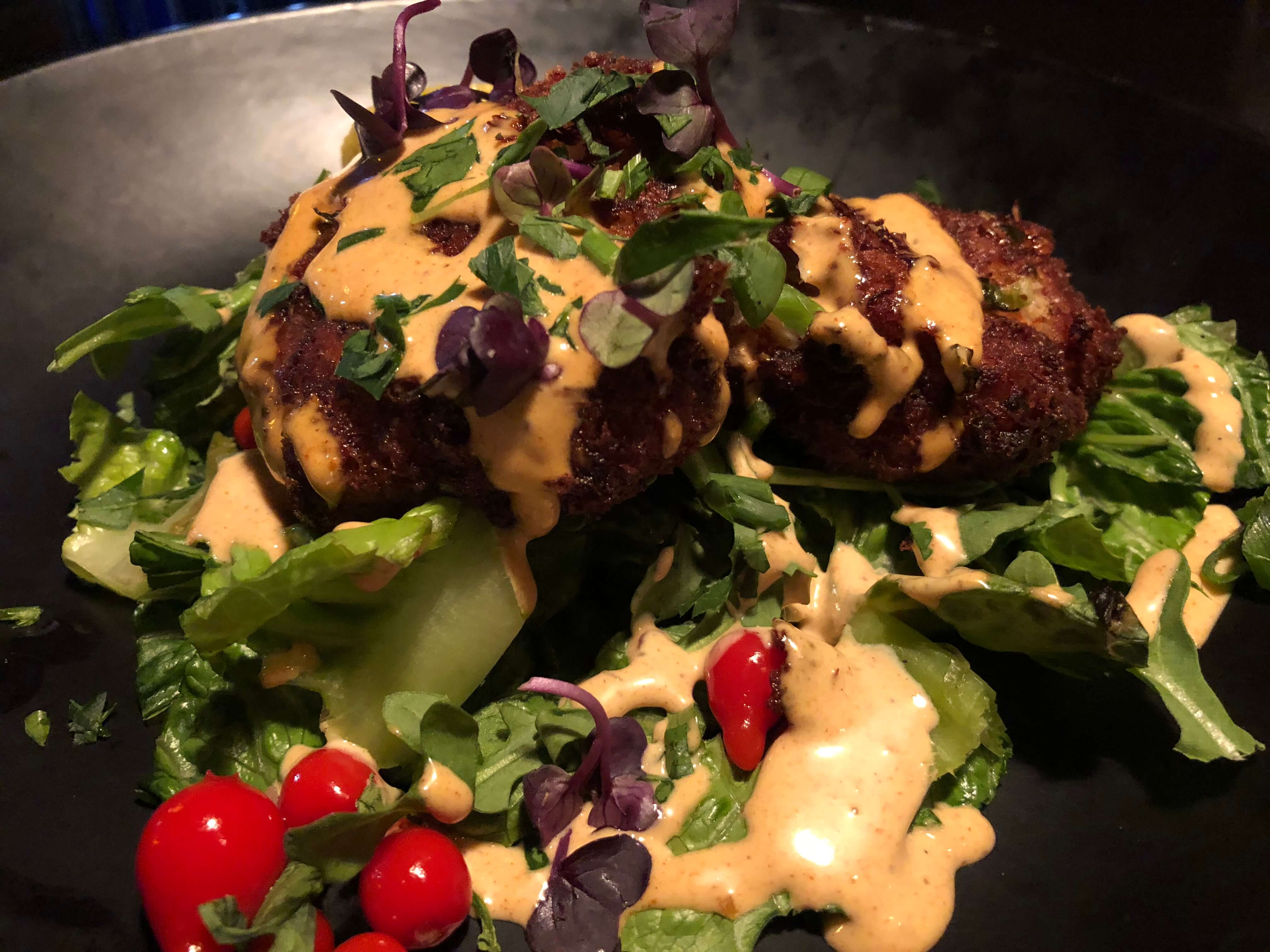 Our table started with a plate of Ahi Nachos, the Crab and Lobster Cakes and the Seared Ahi Tuna Sashimi, which were. Whatever you do, get the Ahi Nachos! Rich in flavor, the combination of the hoisin lime, pickled onion wasabi aioli and the tuna tartare was incredible where you'll never want to go back to regular nachos after trying this dish. The Crab and Lobster Cakes and the Seared Ahi Tuna Sashimi were equally amazing, both rich in flavor and dynamic with every bite.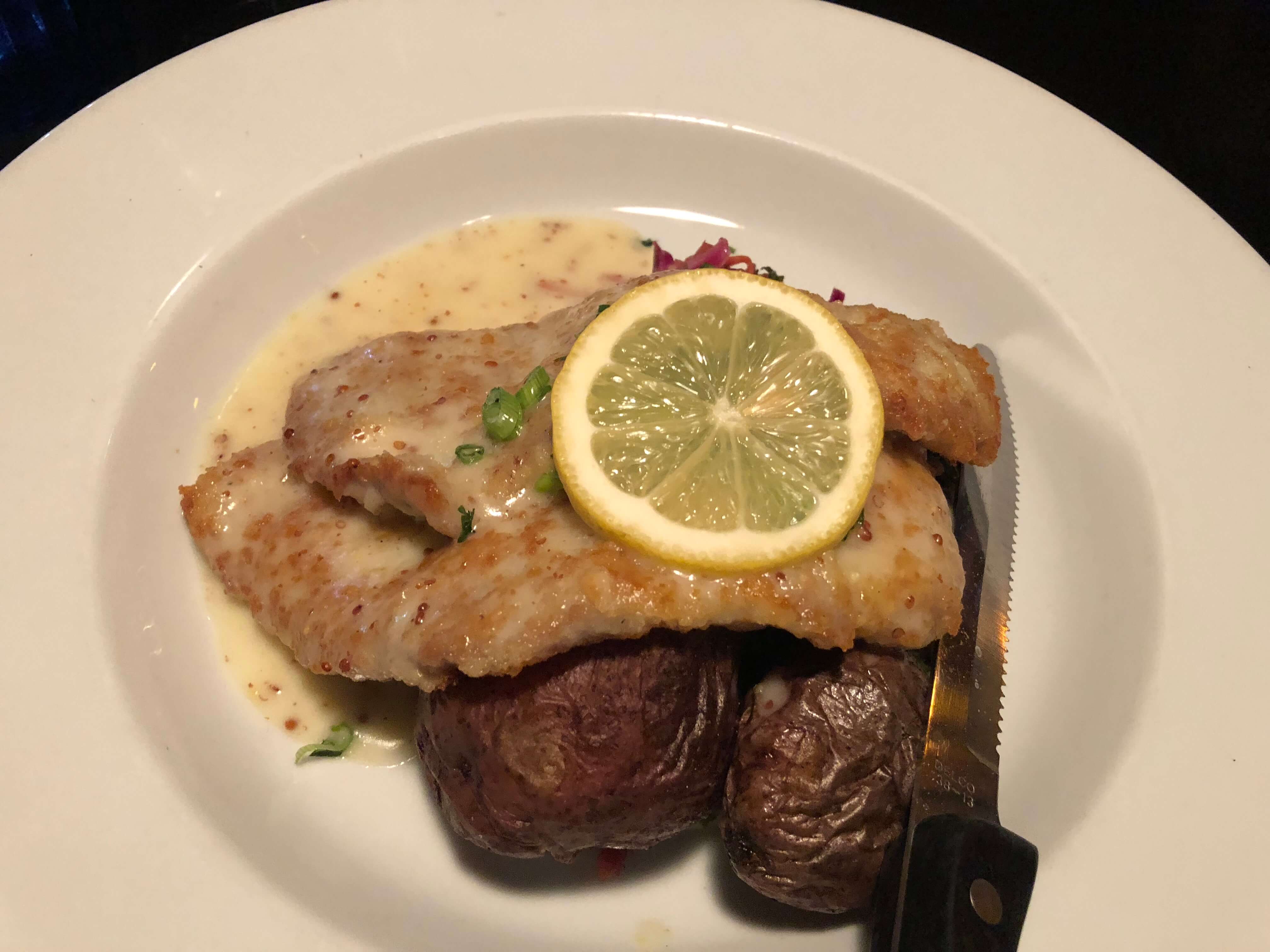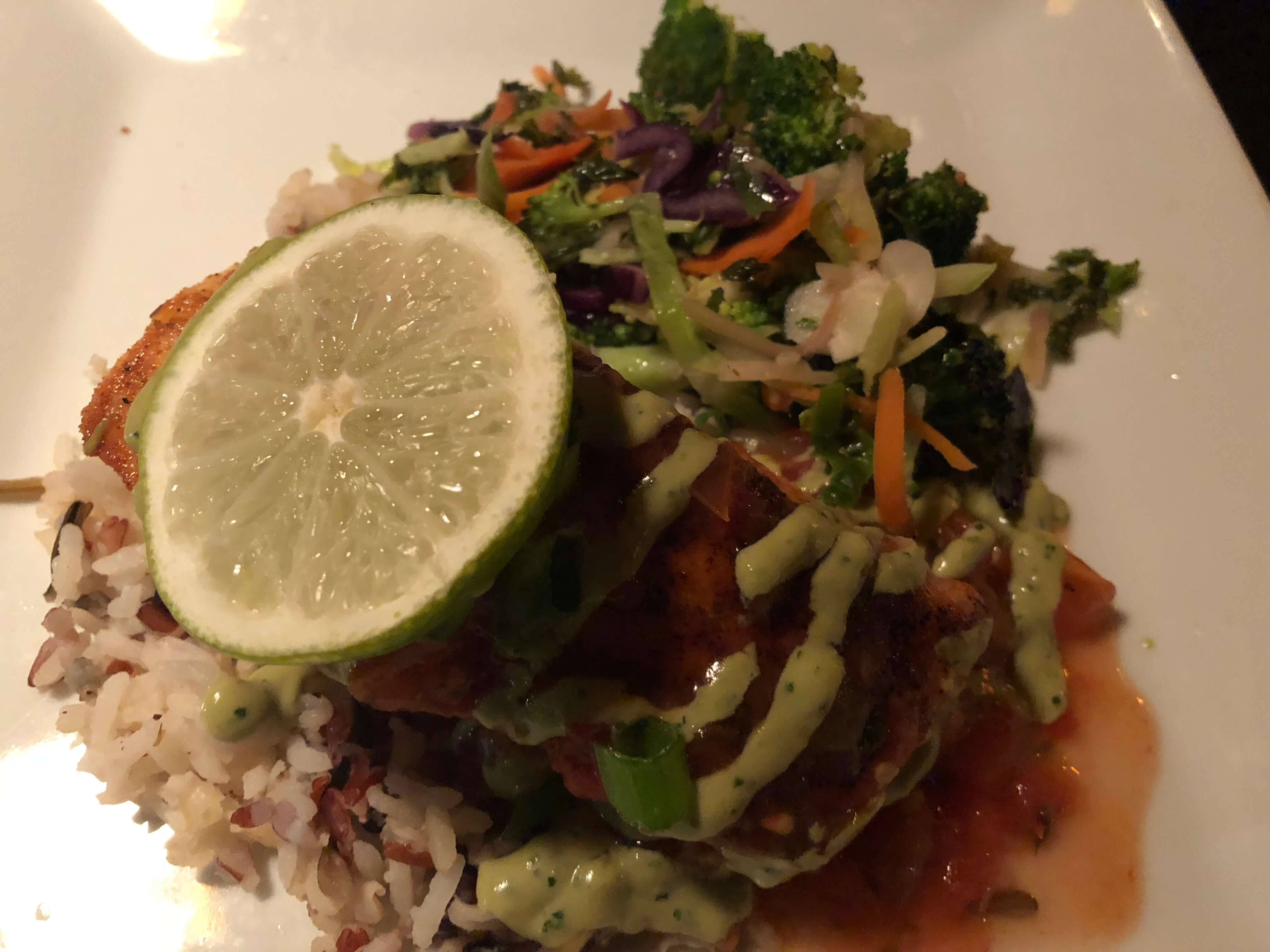 For my main meal, I had the Baja Salmon which came with rice, beans, jicama salsa, and an avocado cream sauce. Once again, the fish was packed with flavor that was beautifully completed by the occupied sauces. Members from our group also tried the Weinerschnitzel and Lobster Carbonara, which they were all raving about.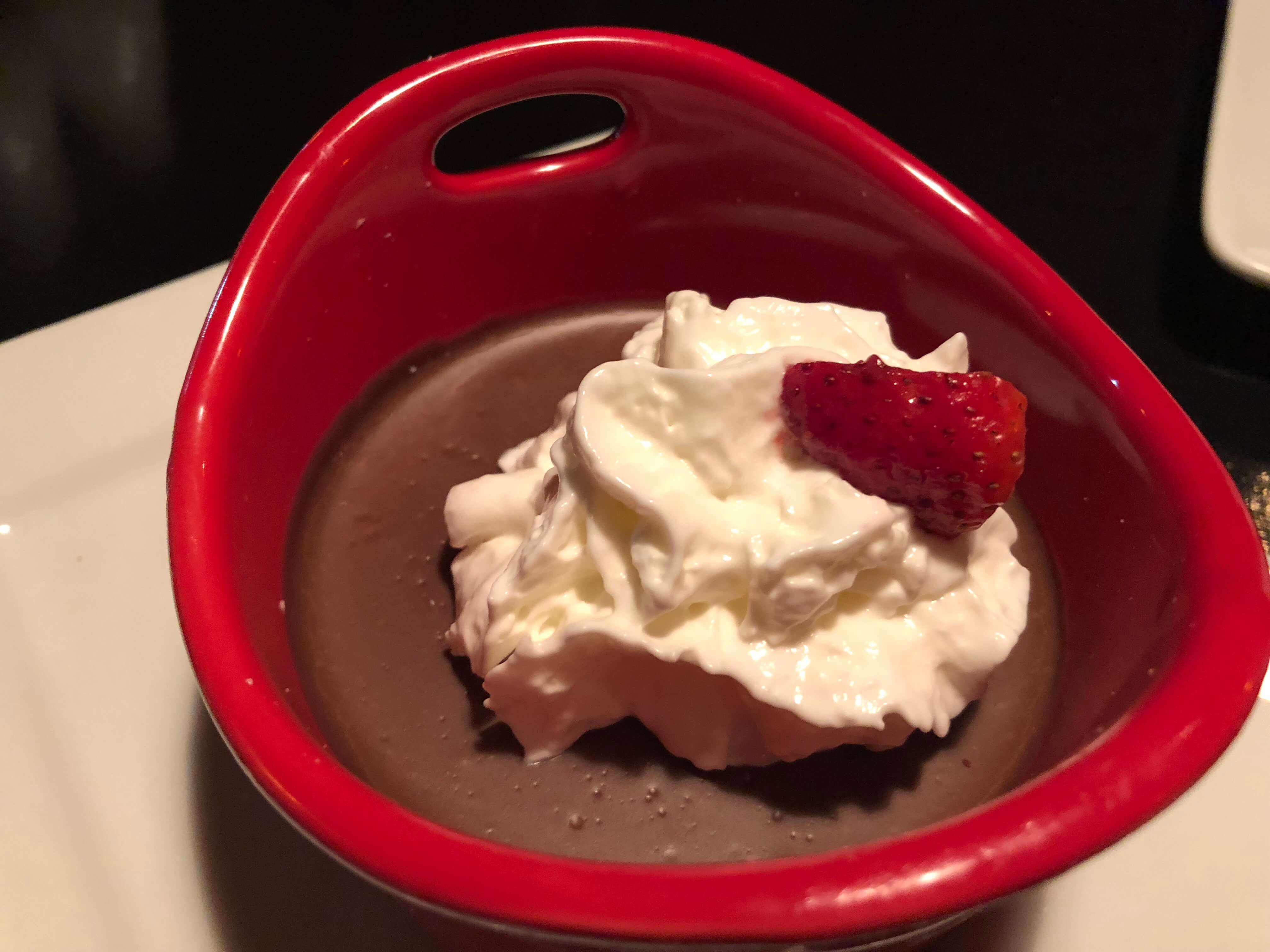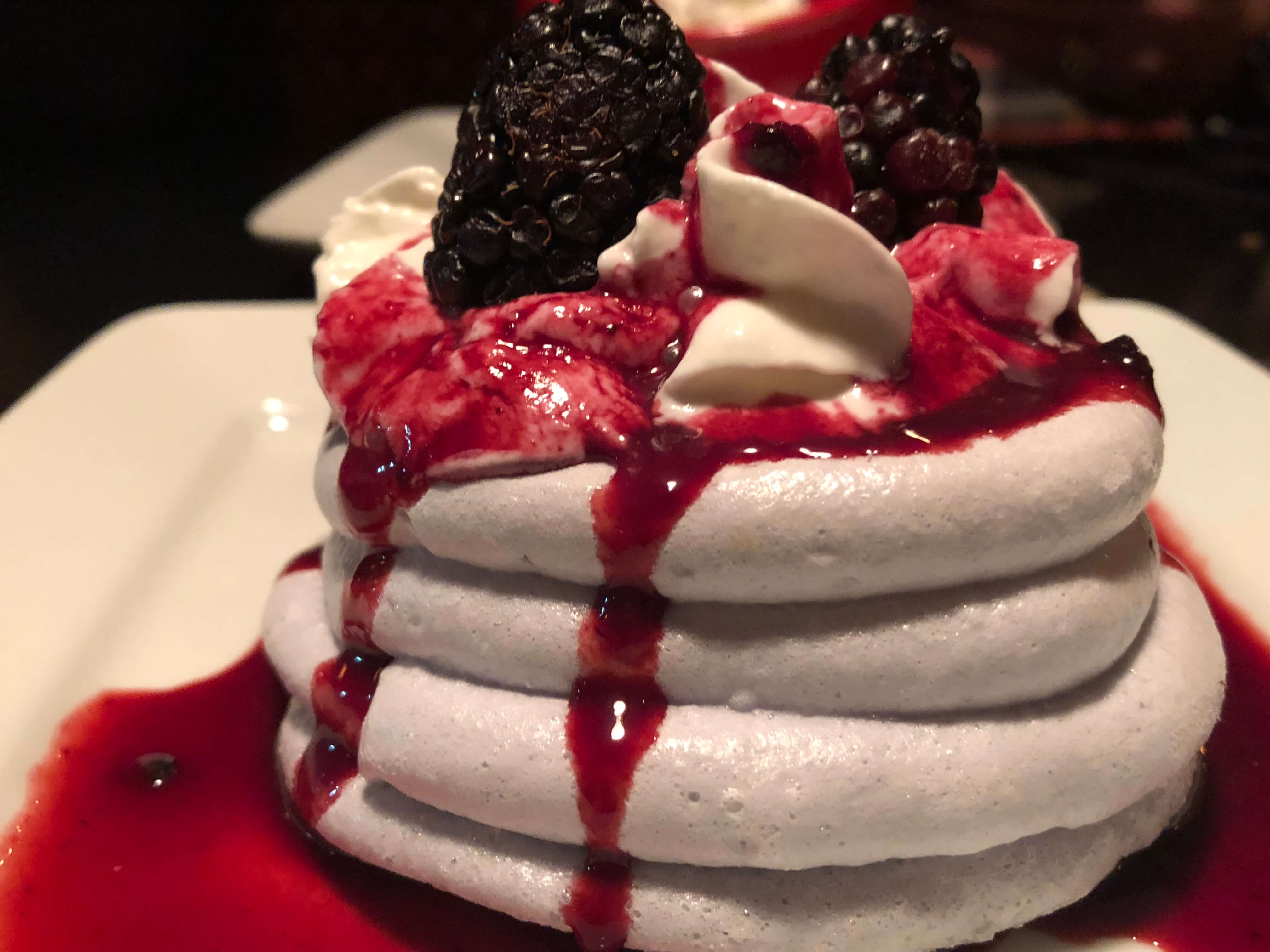 After we practically licked our plates, we looked at the dessert menu and opted for the chocolate mousse and a pavlova, a fluffy dessert from New Zealand.  No surprise, they were incredible, rich, and really hard to stop eating despite how stuffed I was.
After a big day of skiing, it was awesome to be able to chill in such a relaxing environment with some of the best food that I've ever had. A must visit restaurant when you visit Stratton or any or the surrounding areas.
Get there:
The Fire Tower Restaurant and Tavern
6E Village Square,
5 Village Lodge Road
Stratton, Vermont
For additional information, please visit: https://www.firetowerstratton.com/