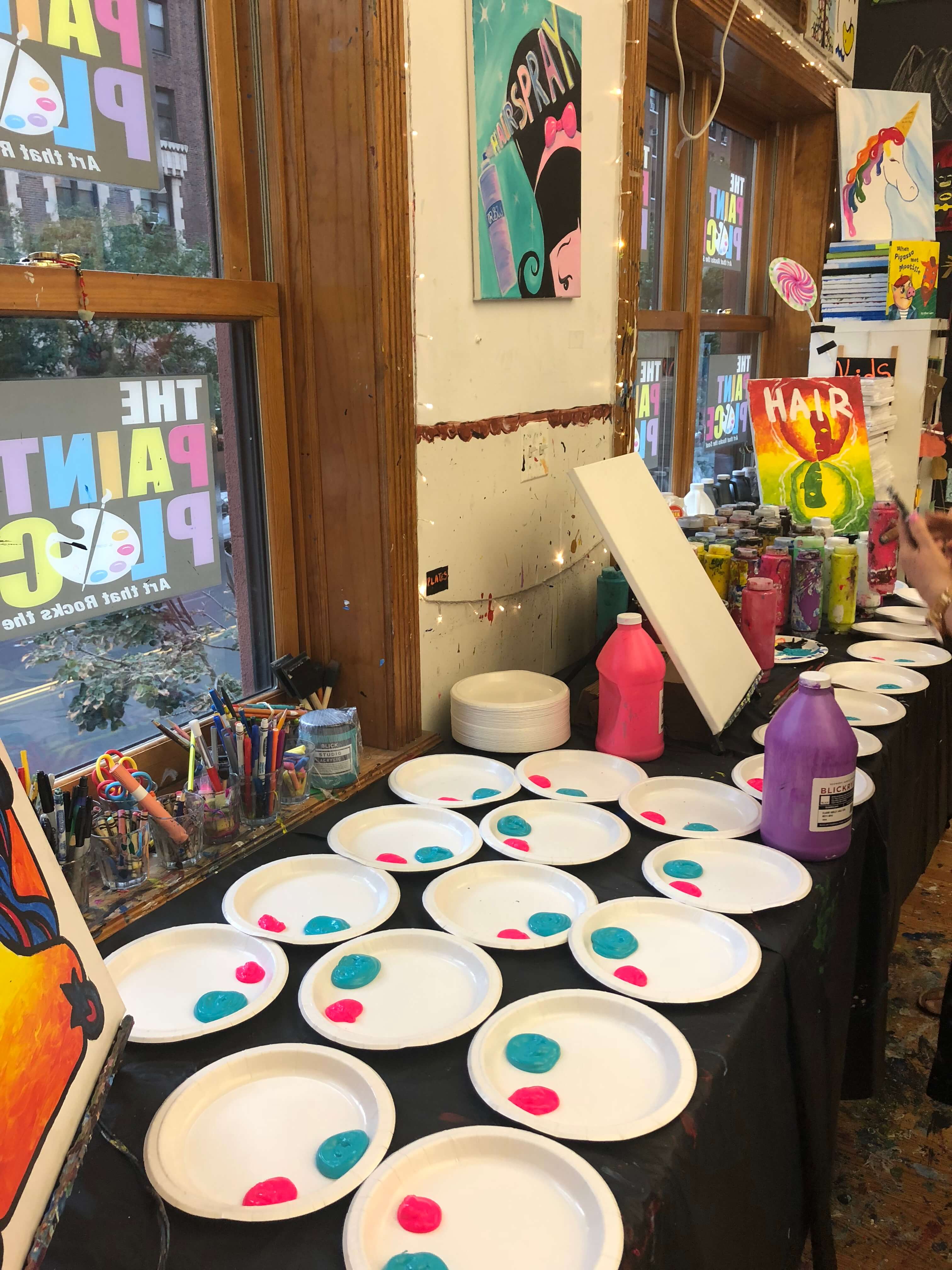 Living in the NYC area, there are countless ways to enjoy a night out. One of my favorites is checking out Broadway shows so I was thrilled to learn more about Show-Score, a company that caters to experiences and socials for people who love and live for theater! They use simple numeric rankings and useful categories to organize a mix of theater reviews from their user community, all of the professional reviews for a given show, and direct links to ticket deals. For each show, the site collects and excerpts all critic reviews, and invites members (membership is free) to also review shows.
Launched three year ago, they also offer Broadway-related experiences and curated Show-Score socials where patrons can purchase a ticket, along with a drink and talkback with the group after the show. Some recent productions include: Mean Girls, The Life Span of a Fact, To Kill a Mockingbird, Torch Song, and tons more.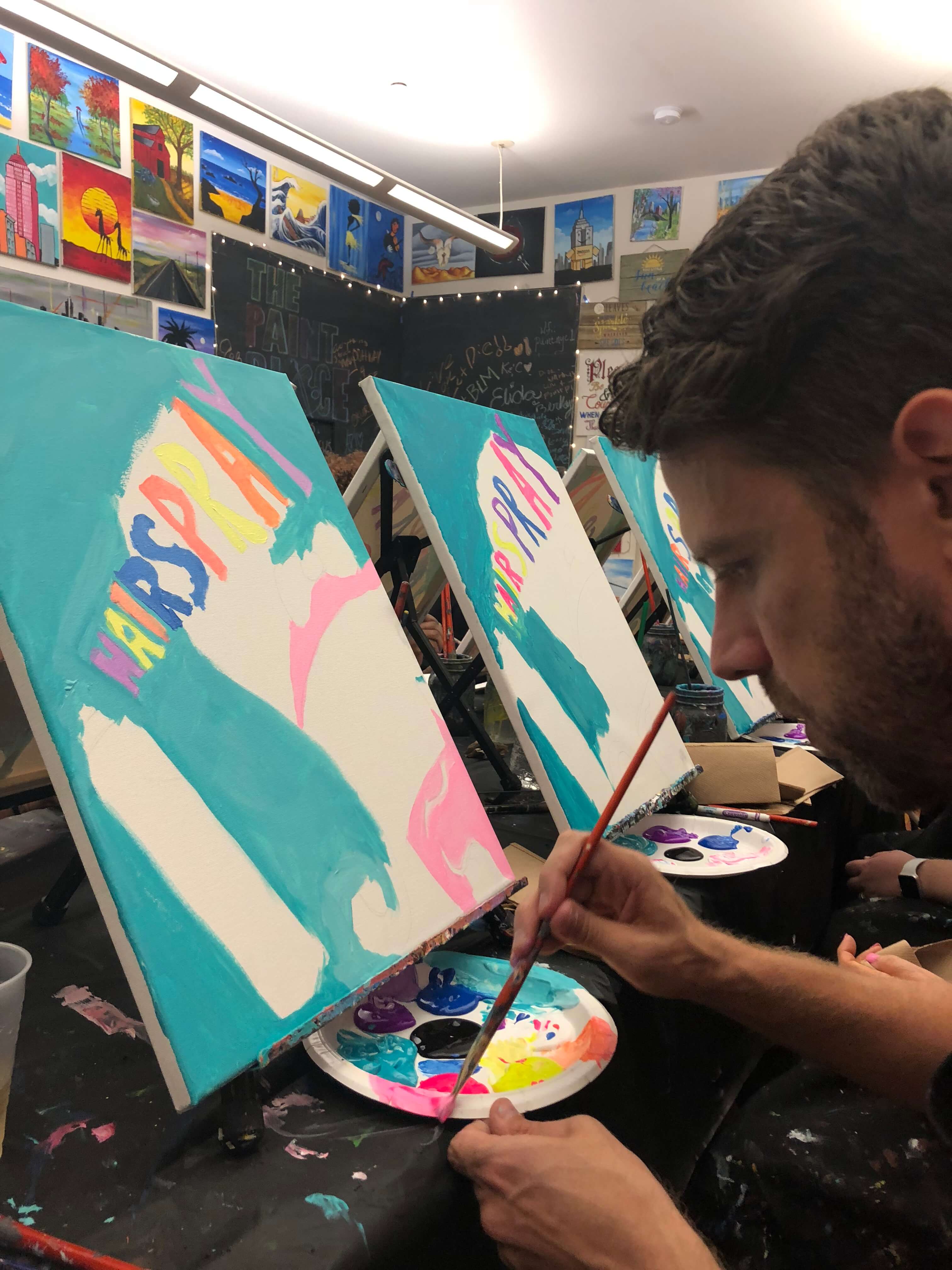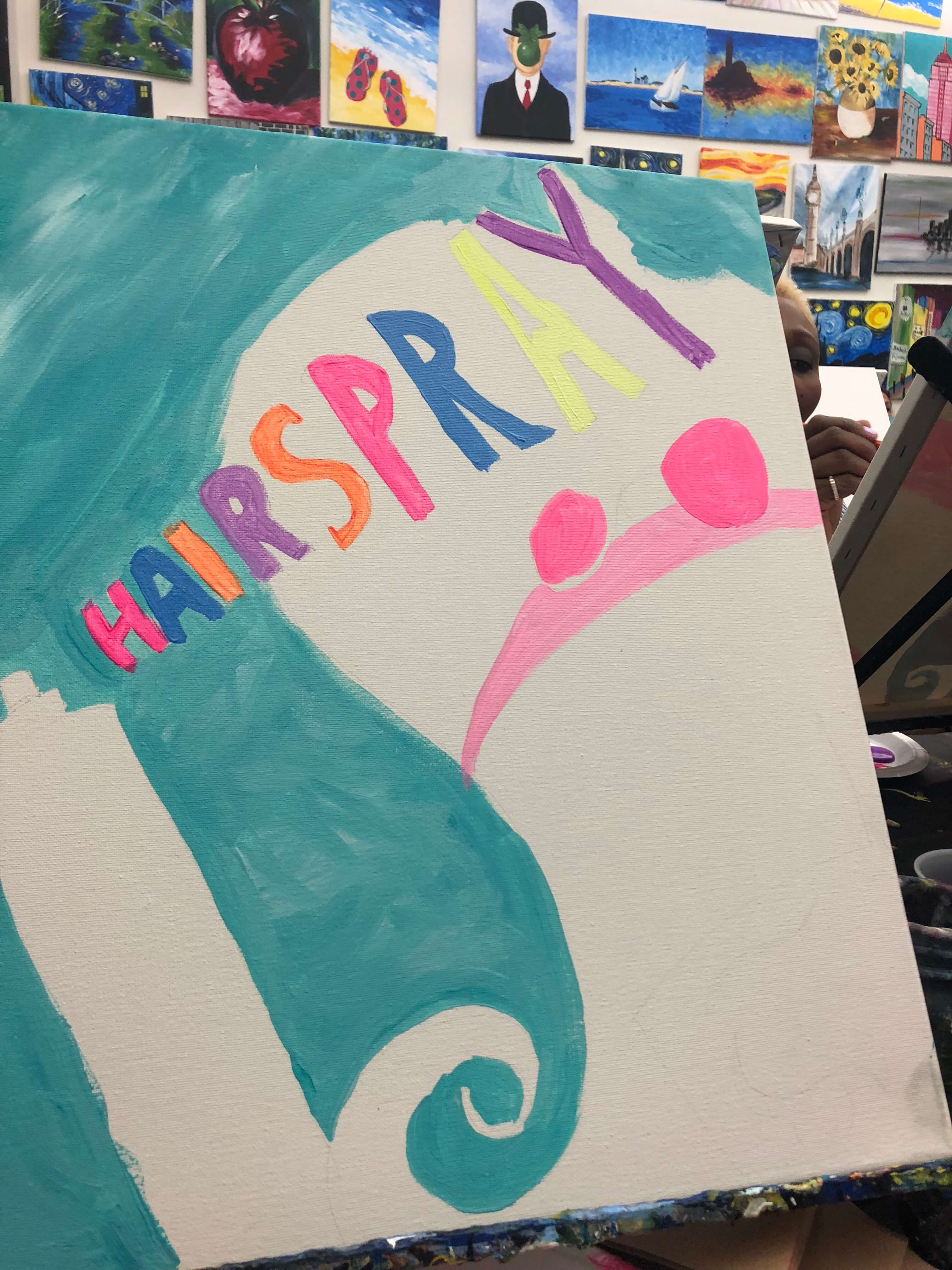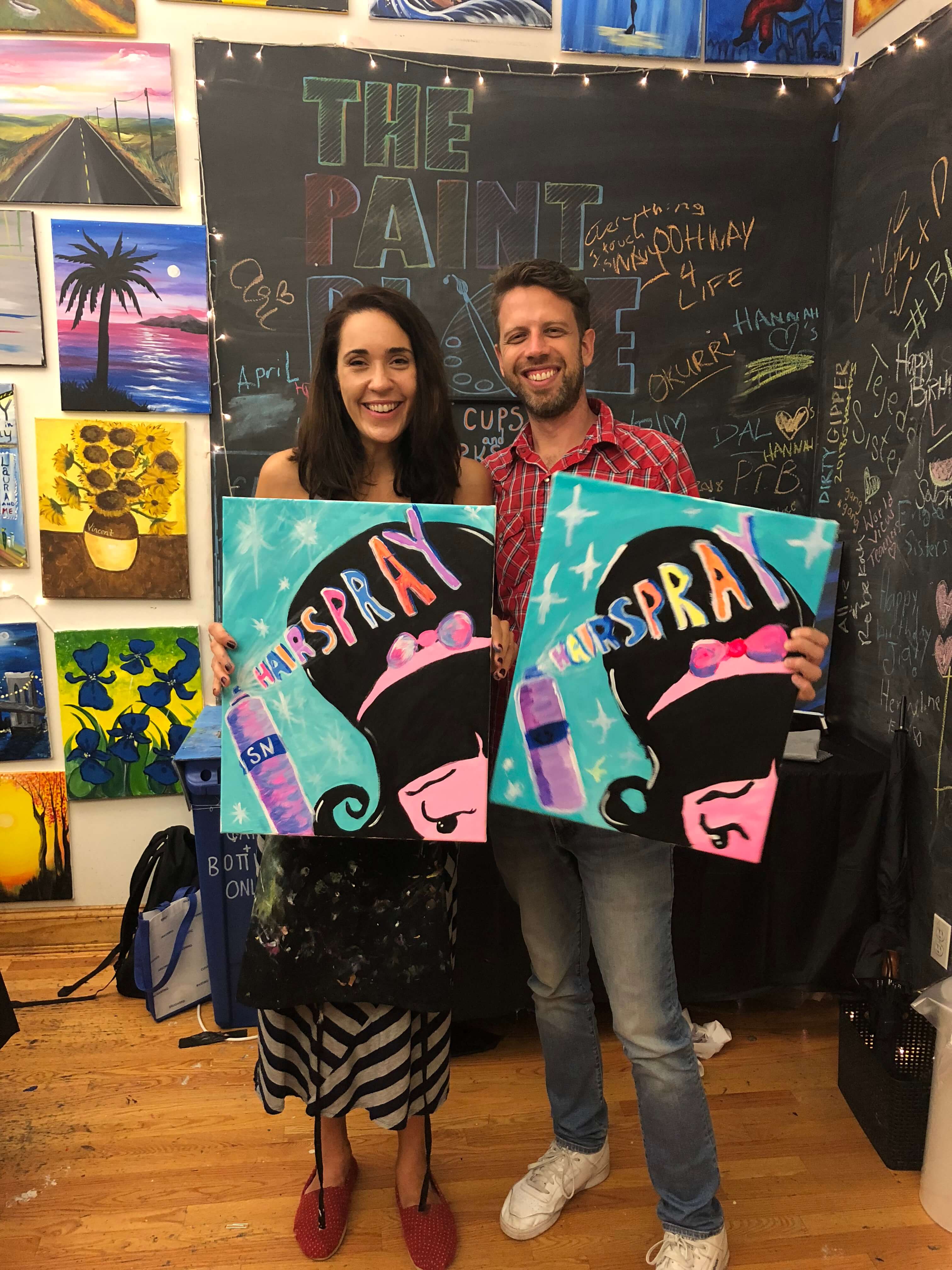 I had the pleasure to take one their Broadway Sip 'N Paint experience where my husband and I created a picture related to Hairspray. Held at The Paint Place on the Upper East Side, the class included guidance from an instructor, all of our materials, wine, and show tunes! During the class our theater-loving instructor guided us through the process as he taught our group in sections where we painted a bit and then listened to music. It was incredibly calming and fun to unwind with art as my painting came to life. Of course the paintings didn't come out exactly like the example but the process and the act of painting were what made the experience so fun and out of the box from our typical date night.
Additionally, Show-Score offers 25 different "Experiences" to choose from, including: Swordplay, Theater Treasures at the Metropolitan Museum of Art, The Sardi's Tour, Tour of The Actor's Temple, Fun with a Fight Scene,Broadway Mixology, Broadway Bust a Move, and more. I love their diverse selection of offerings where you can partake in a new activity related to Broadway as you learn something new while having fun.
The best part of the whole experience is that there is no membership fee, so you can sign up for whatever experience or show that interests you without committing to annual dues. With so many different theatrical options, I loved how Show Score makes it so easy to enjoy the best of Broadway through their curated selection of shows and experiences that are cost effective and fun.
Learn more about Show-Score by visiting: https://www.show-score.com/
I was provided with a complimentary experience for the purposes of this review. All opinions, as always, are my own.