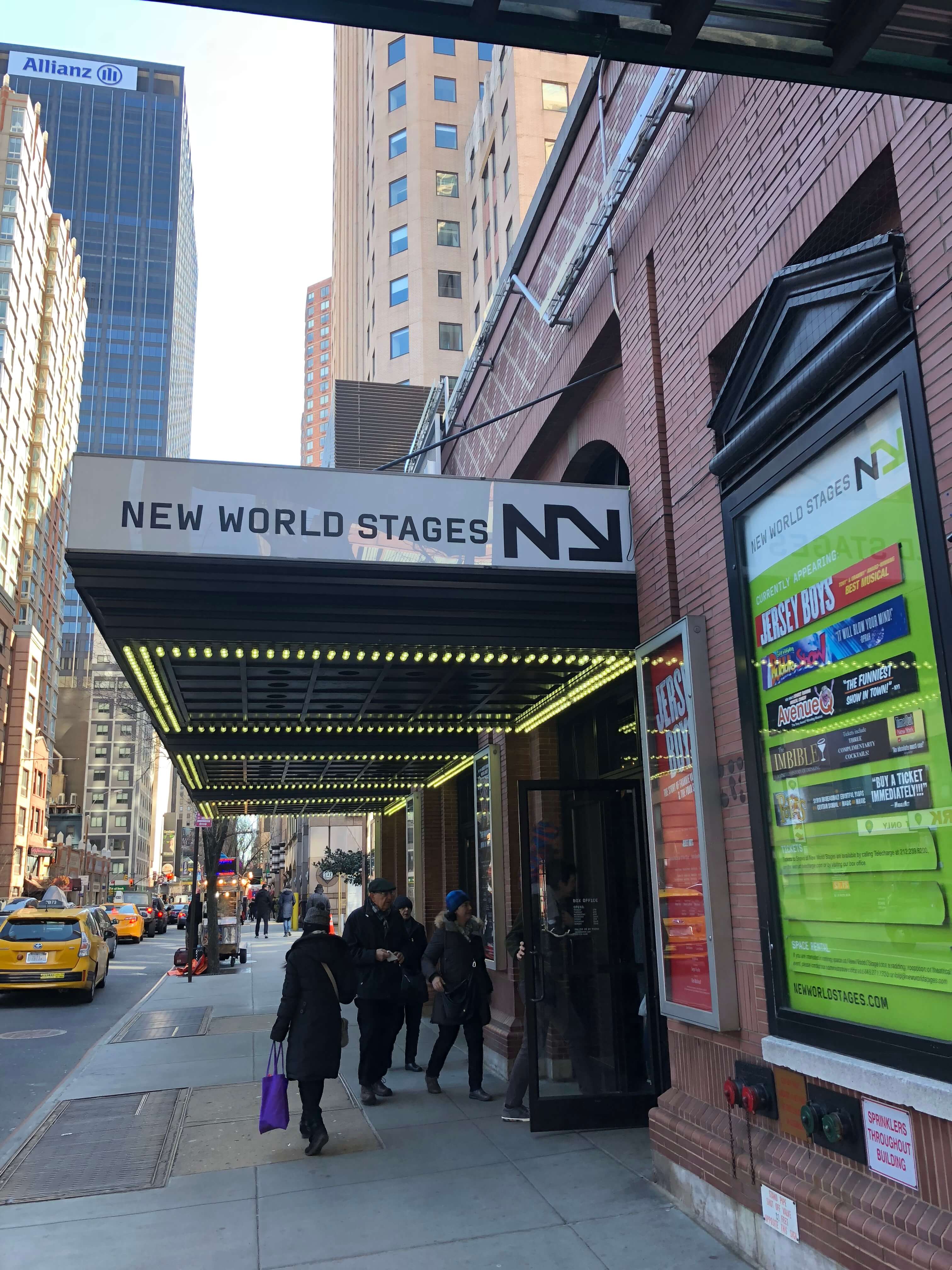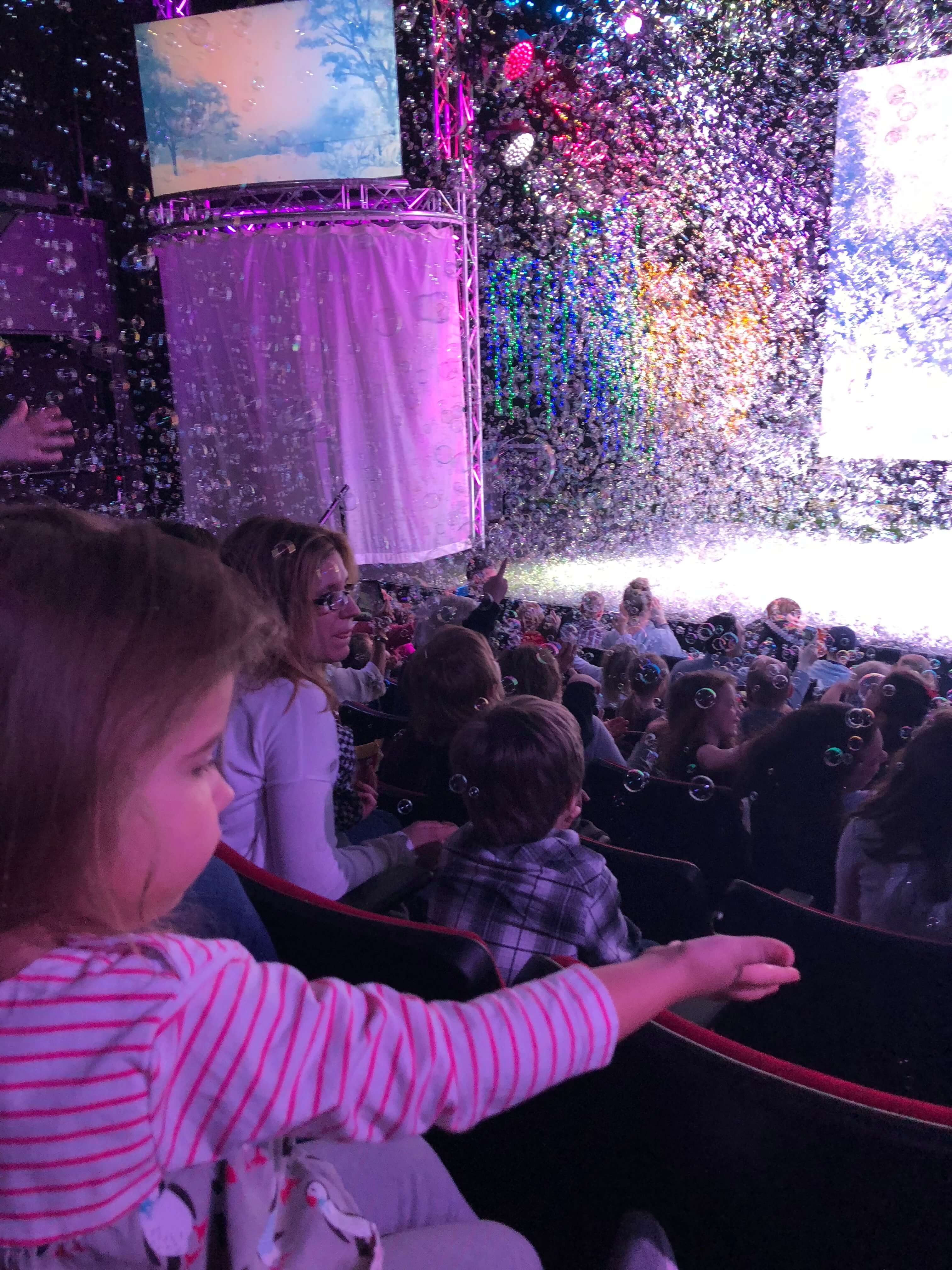 There's something magical about bubbles. Kids light up and instantly want to pop them whenever they form that's paramount with their ageless appeal. We recently experienced a new way to see the many dynamics of bubbles by checking out a performance of the Gazillion Bubble Show at the New World Stages Theatre.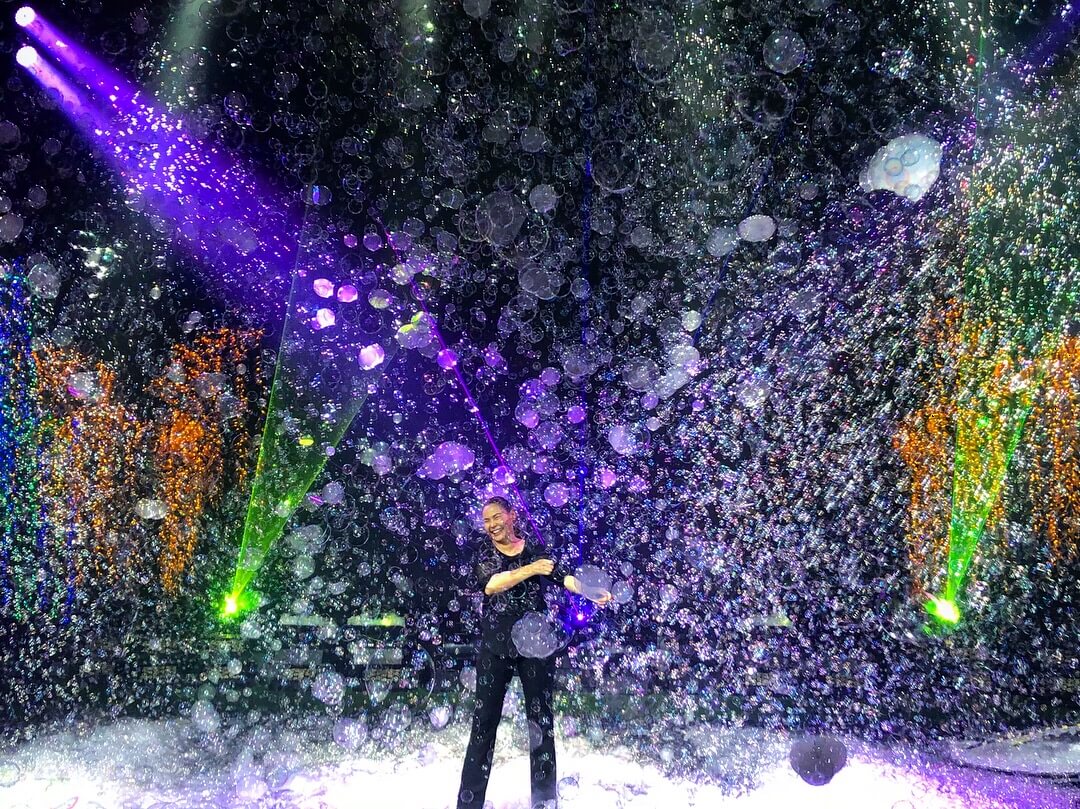 Beginning its 12th year, the story behind the Gazillion Bubble Show is just as magical as the show itself, which began over 25 years ago when Fan Yang, a street performer introduced bubbles into his act. This turned into a show that was only intended to be a nine-performance limited engagement, but audiences fell in love with the experience and demand for tickets grew. Since then, the show has had 4,279 performances in NYC and has been seen by over 700,000 people at New World Stages. Another interesting part of the show is that it's a true family affair with only five artists, including Fan Yang's children Deni and Melody who perform in the Gazillion Bubble Show in NYC and around the globe.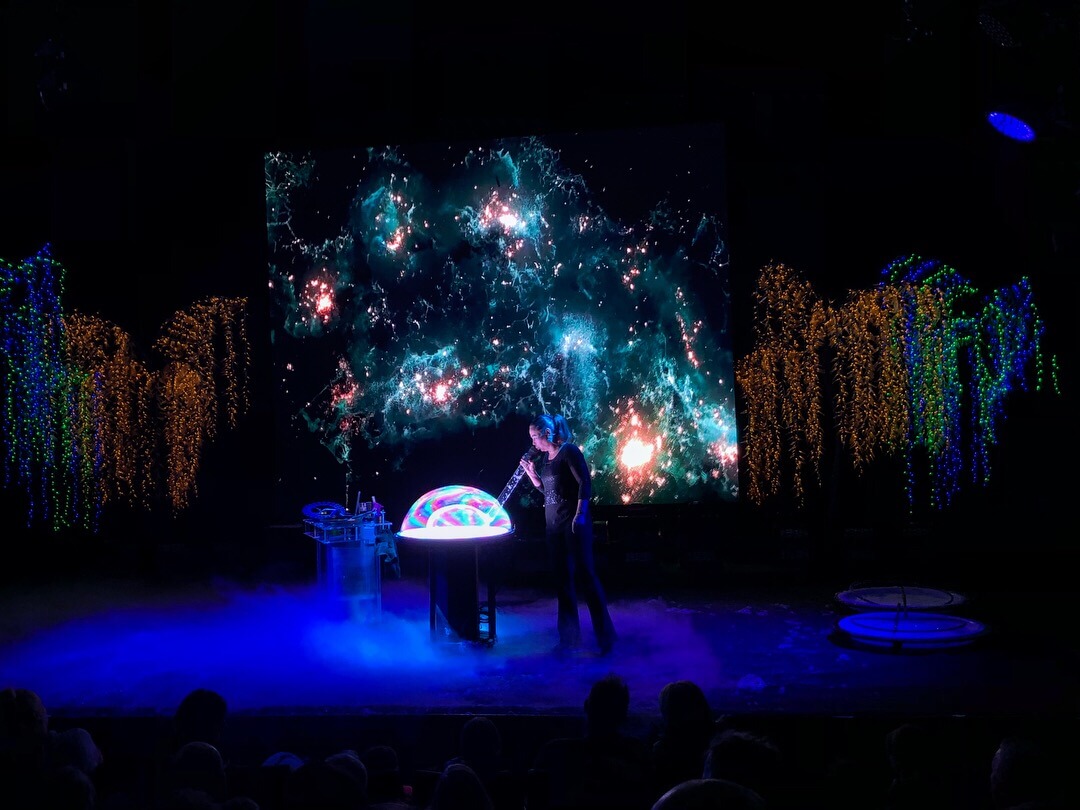 And while watching the show, it's clear to see how it became and still is a theatrical phenomenon. At the onset of the show, we were instantly enraptured by the magical bubble world as Ana Yang took the stage equipped with a bubble wand and a bucket.  She gracefully moved through the space creating bubbles of all shapes, sizes and colors as audience members, looked in awe, as a simple of combination of soap and water took on a spectacular and awe-inspiring new form.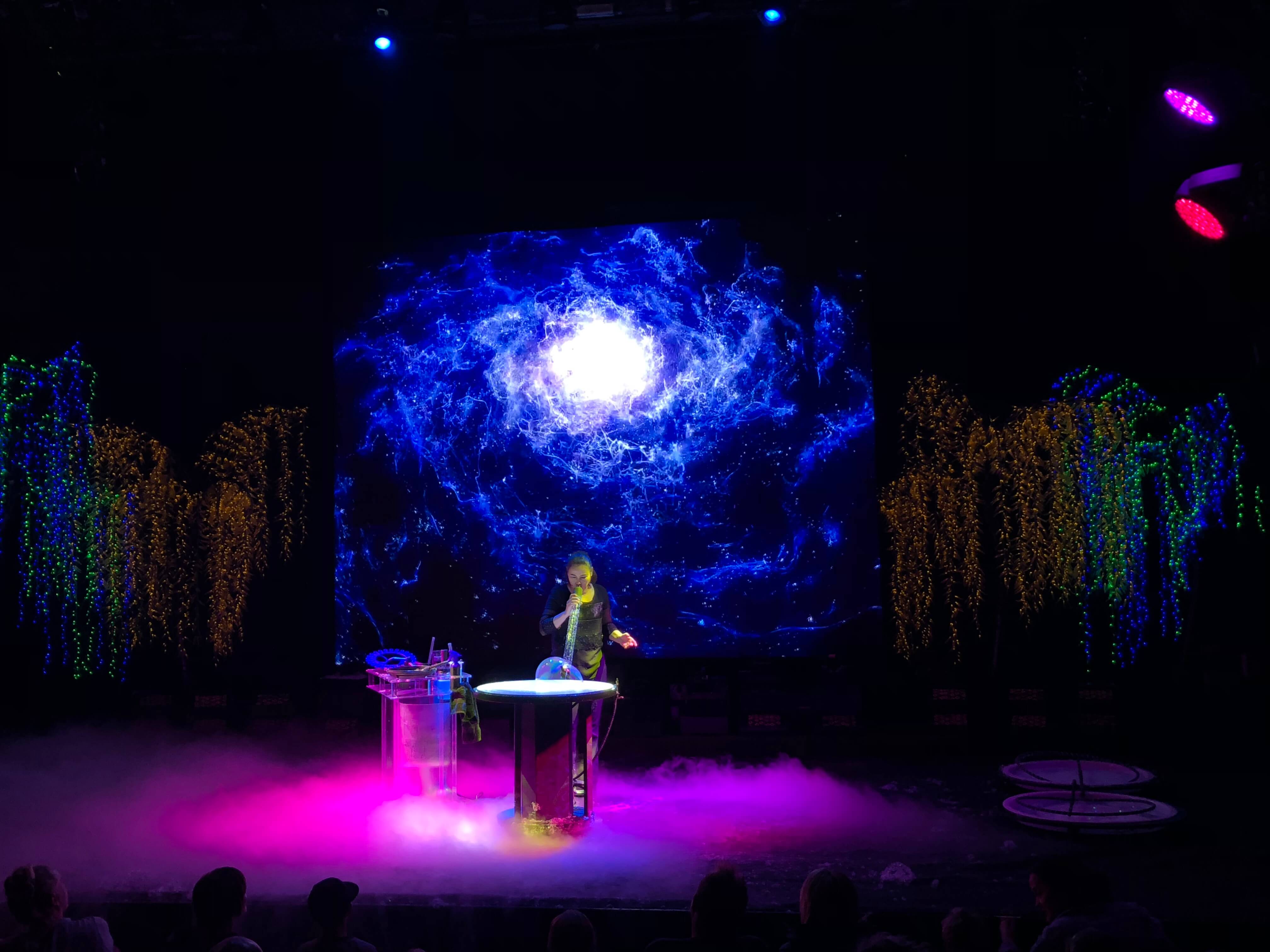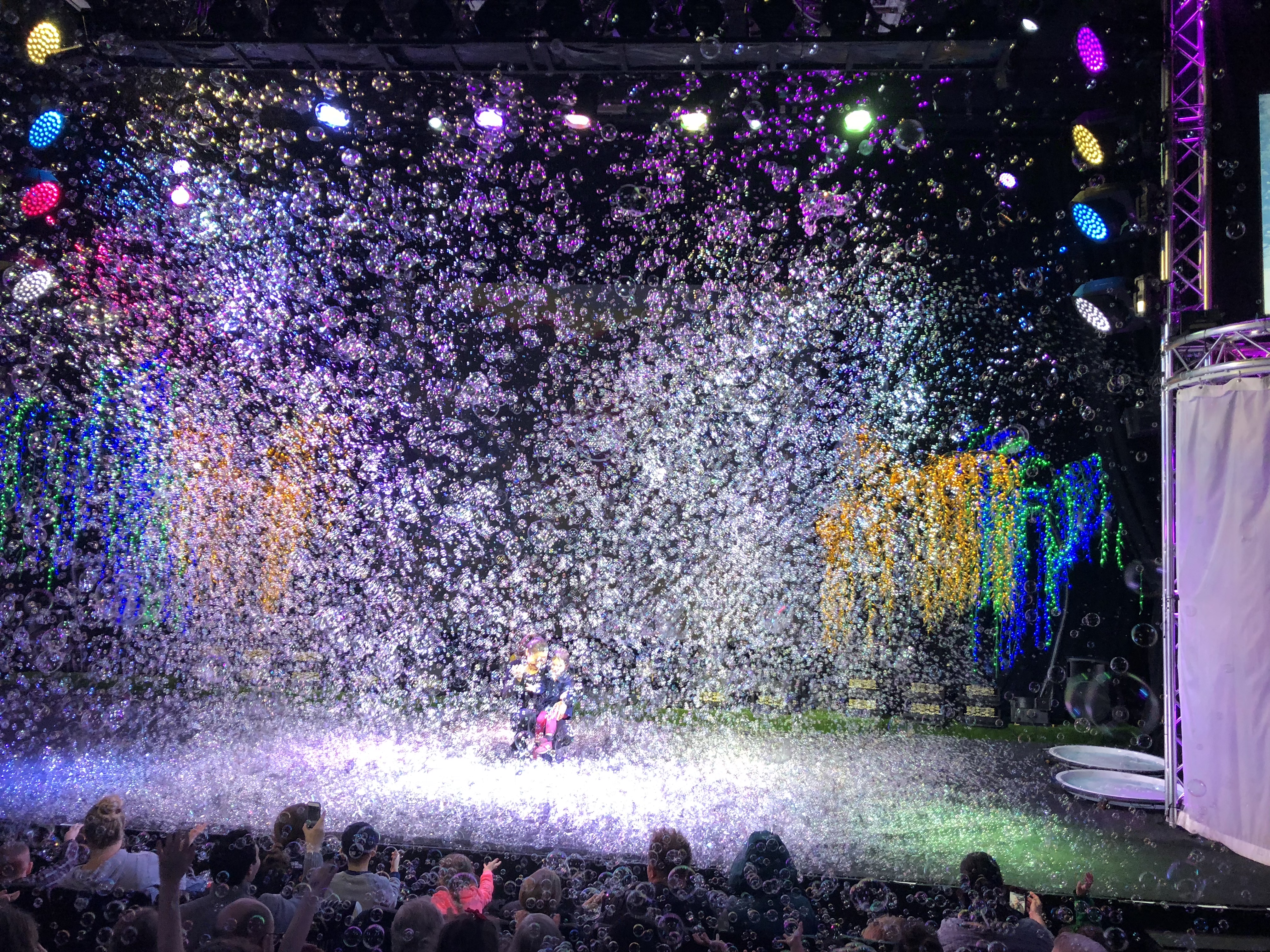 The hour-long show included a variety of bubble acts, ranging from the 'wow' to 'how did she do that?' One of my favorite parts, which is a really you-have-to-see-it-believe-moment, was when the stage was taken over by 'bubble snow' where bubbles filled with stage as Ana sat with an child in the center of the stage, looking at the audience with her big smile. In that moment, we all experienced the power of bubbles and all of its wonder.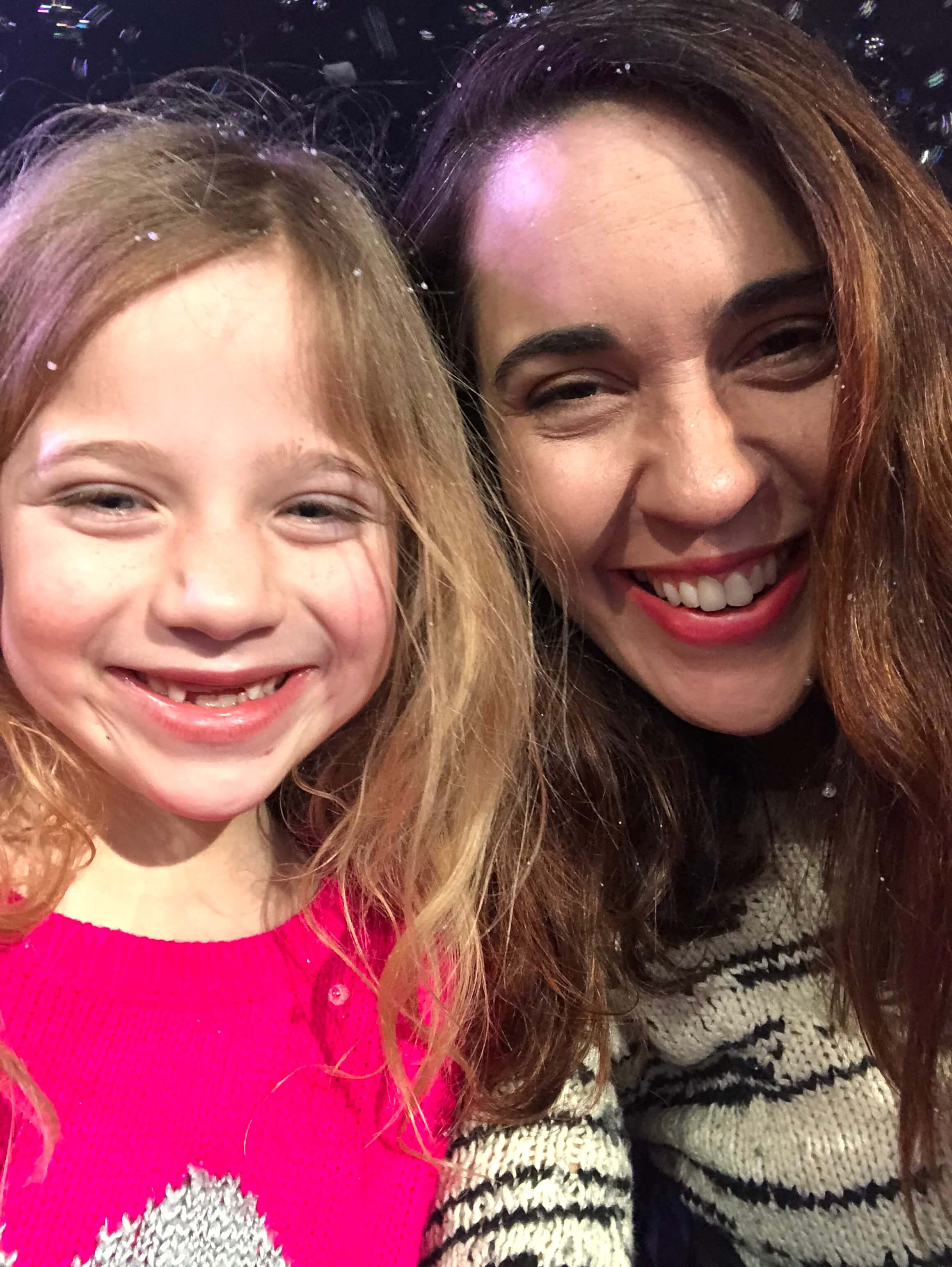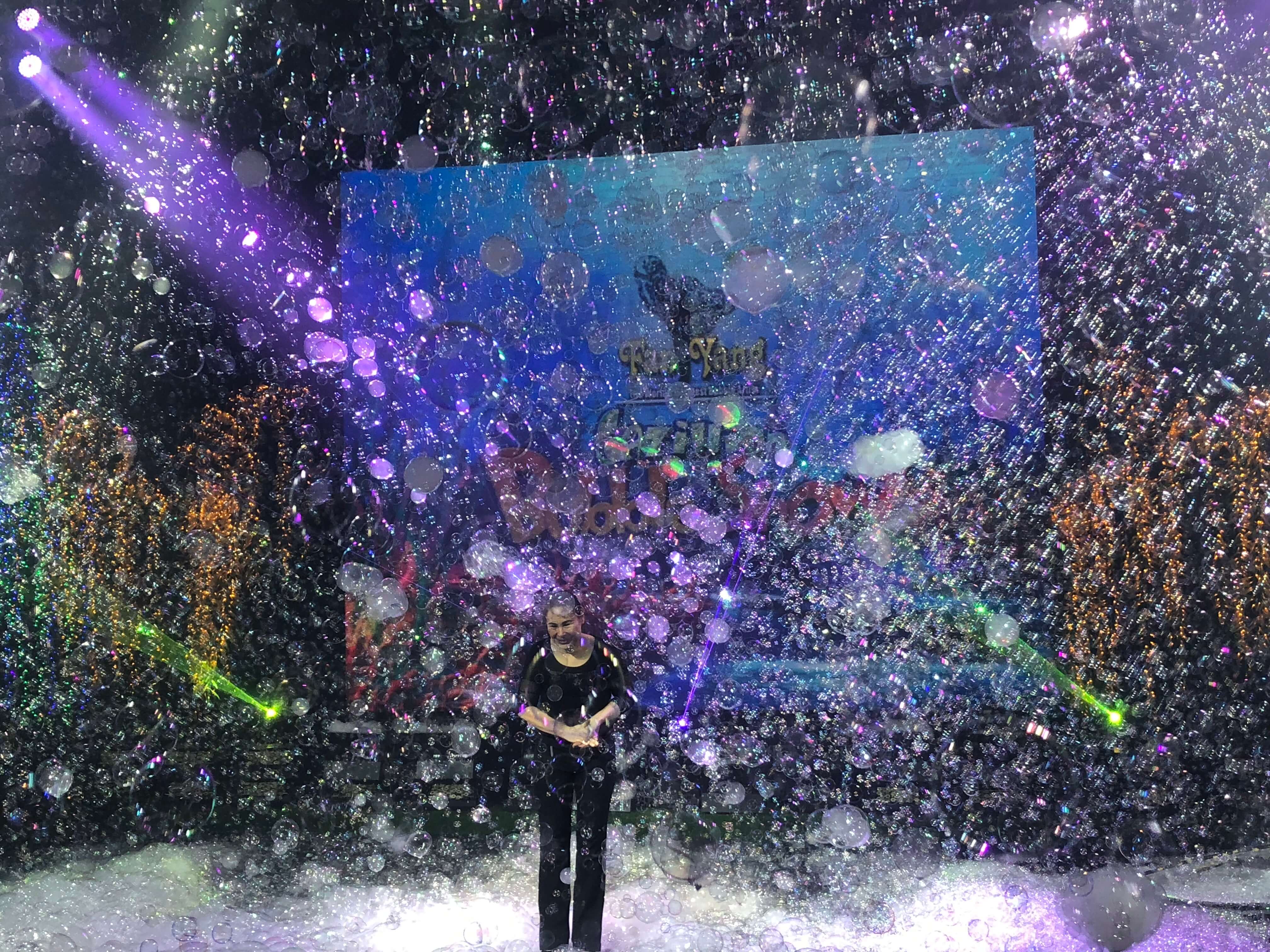 While the show is focused on the incredible feats of soap and water, it is also highly interactive where Ana had kids come up on the stage to participate and be apart of the magic. This included the aforementioned bubble snow, making a bubble hat and placing multiple kids in one large bubble. Filled with spectacular laser lighting effects, eye-popping bubbles and soapy masterpieces, the Gazillion Bubble Show is a must-see NYC show that will leave you laughing and smiling as you truly tap into what it feels like to be a kid.
Gazillion Bubble Show Details:
New World Stages Theatre
340 West 50th Street
Schedule: Friday at 7pm; Saturday at 11am/ 2pm/ 4:30pm; Sunday at 12noon/ 3pm
Tickets are $59-$79 and $99.50 (VIP package) and can be purchased at Telecharge at 212.239.6200 or at www.telecharge.com
Running time is 60+ minutes no intermission
For more information, please visit: www.gazillionbubbleshow.com
We were provided with tickets to the show. All opinions, as always, are our own.