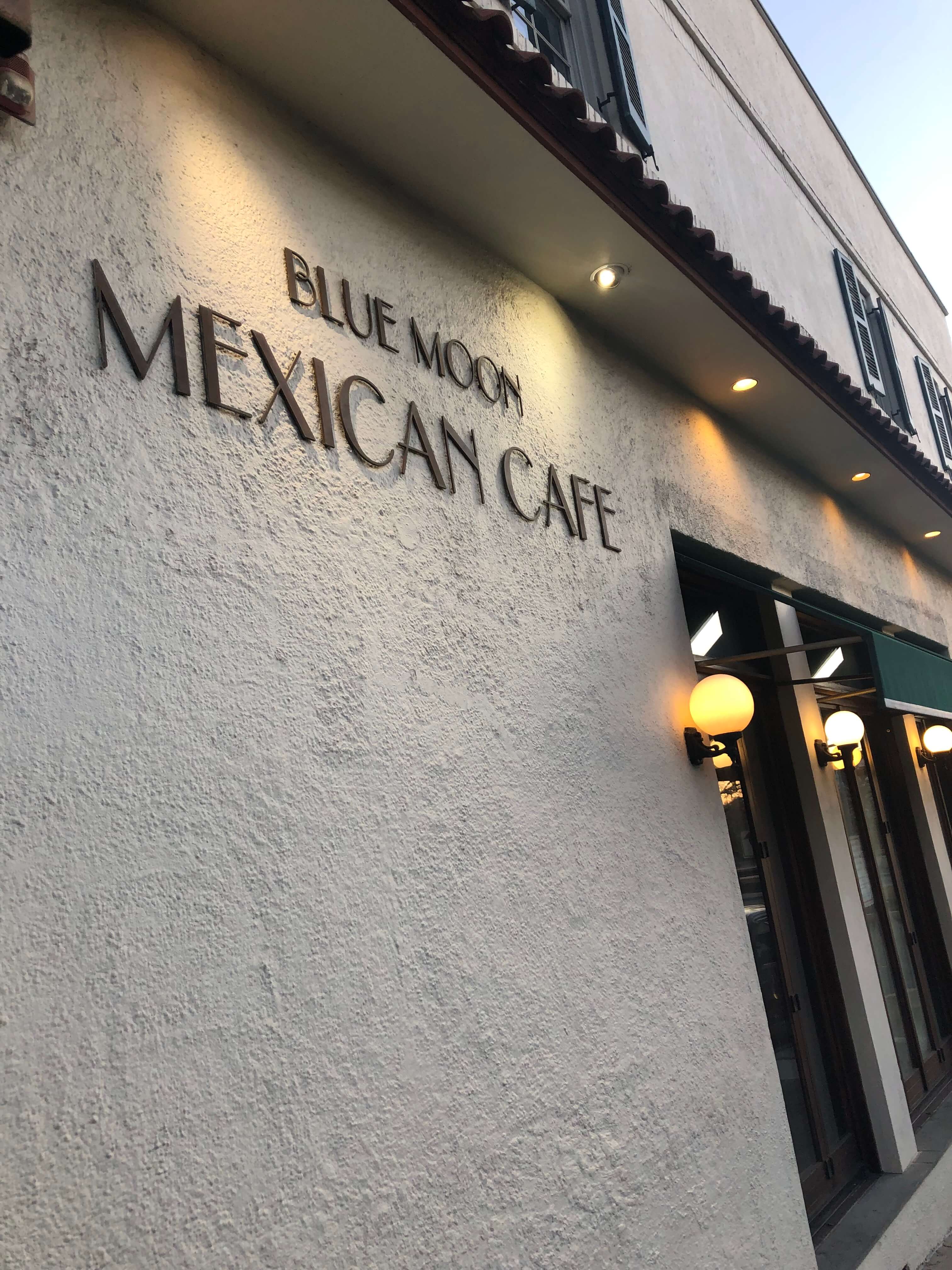 The weekday meal situation is down-right intense. Typically, this includes going from the kids' school to work and finally back home where there's only so many things I can make within a short window of time. Adding picky eaters to the mix and looming bedtimes certainly adds to the challenge of the weekday mealtime hustle.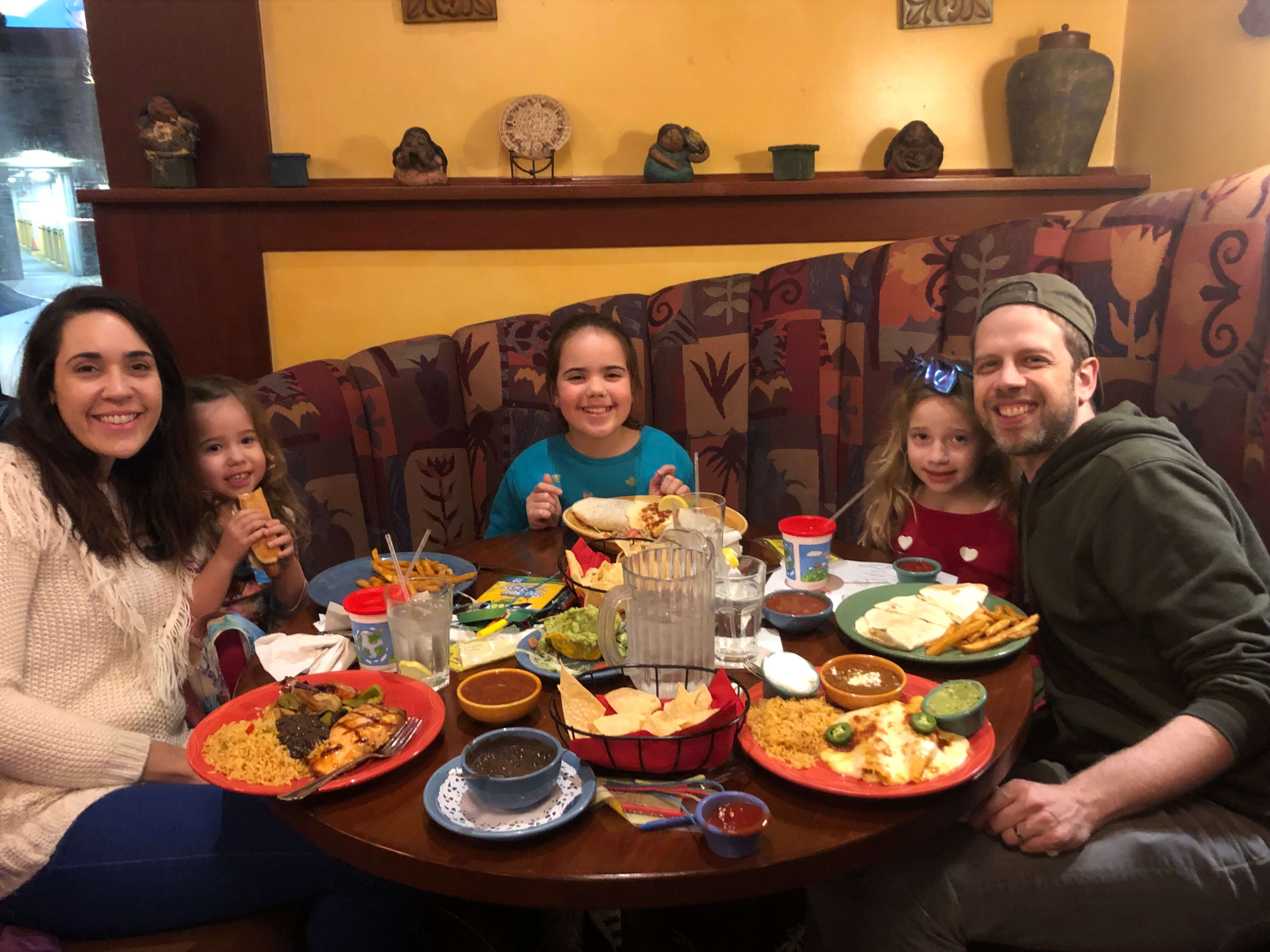 The weekend, however, is a different animal. The beat of our lives get a little slower where we can actually sit together and chill, without worrying about the fury of the next day. We recently did that while exploring a new jaunt in Bronxville by enjoy a Mexican fest at the Blue Moon Mexican CafeBlue Moon Mexican Cafe.
Established in 1987,  you can help by vibe with their motto, "Life is a Fiesta, Eat it Up" upon entertaining their Bronxville location that served up tons of fun and delicious fare for my little fam.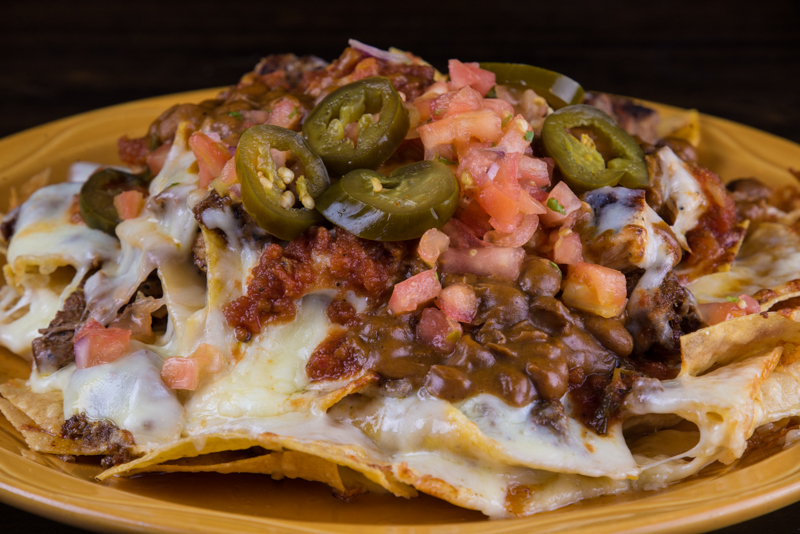 We started with the guacamole, which they make fresh everyday. We are huge guacamole fans and this one was a hit that we instantly devoured. They also have yummy apps for sharing like their Flautas (ancho brisket, roasted red peppers and cheese, served with tomatillo salsa) and their Nachos De Luna (chips, cheese, pico de gallo, beans, guacamole), to name a few.
For the main dish, my oldest had the Giant Burrito (which was!), my middle girl had the chicken strips and my youngest had the hot dog. I opted for the salmon with beans and rice and my husband had the fajitas. While there are many traditional options on the menu, I loved that they offered kid-approved favorites, because, hey, sometimes only a hot a dog and chicken fingers will do.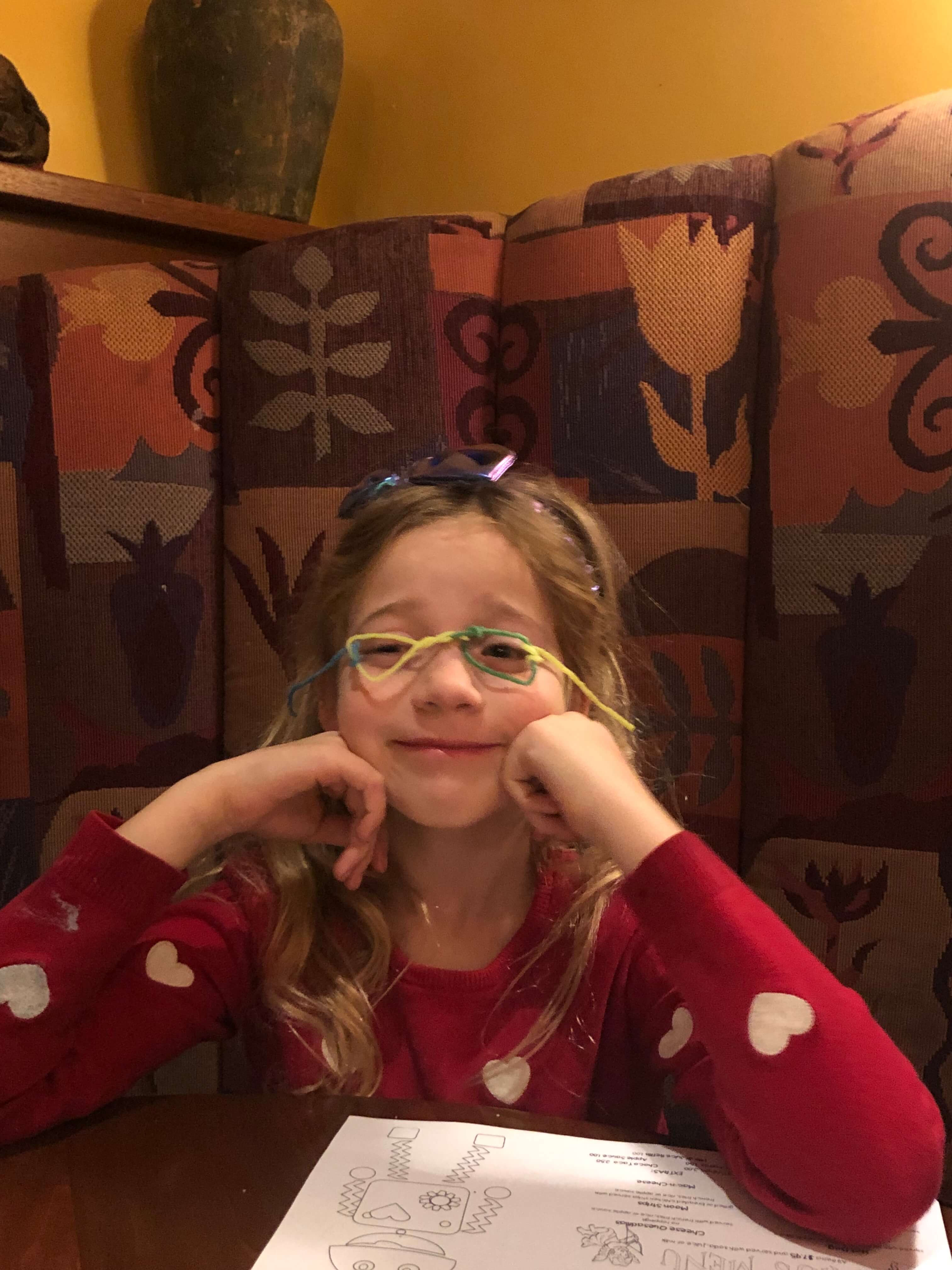 While waiting we soaked in the environment, which was comprised of families and couples in the open-air space. The music was also lively, serving up familiar jams that we enjoyed as the girls colored. While we didn't try the drinks, there are plenty to try like their signature margaritas.
They also offer food options for those with a variety of dietary needs, such as vegetarian options and gluten-free fare.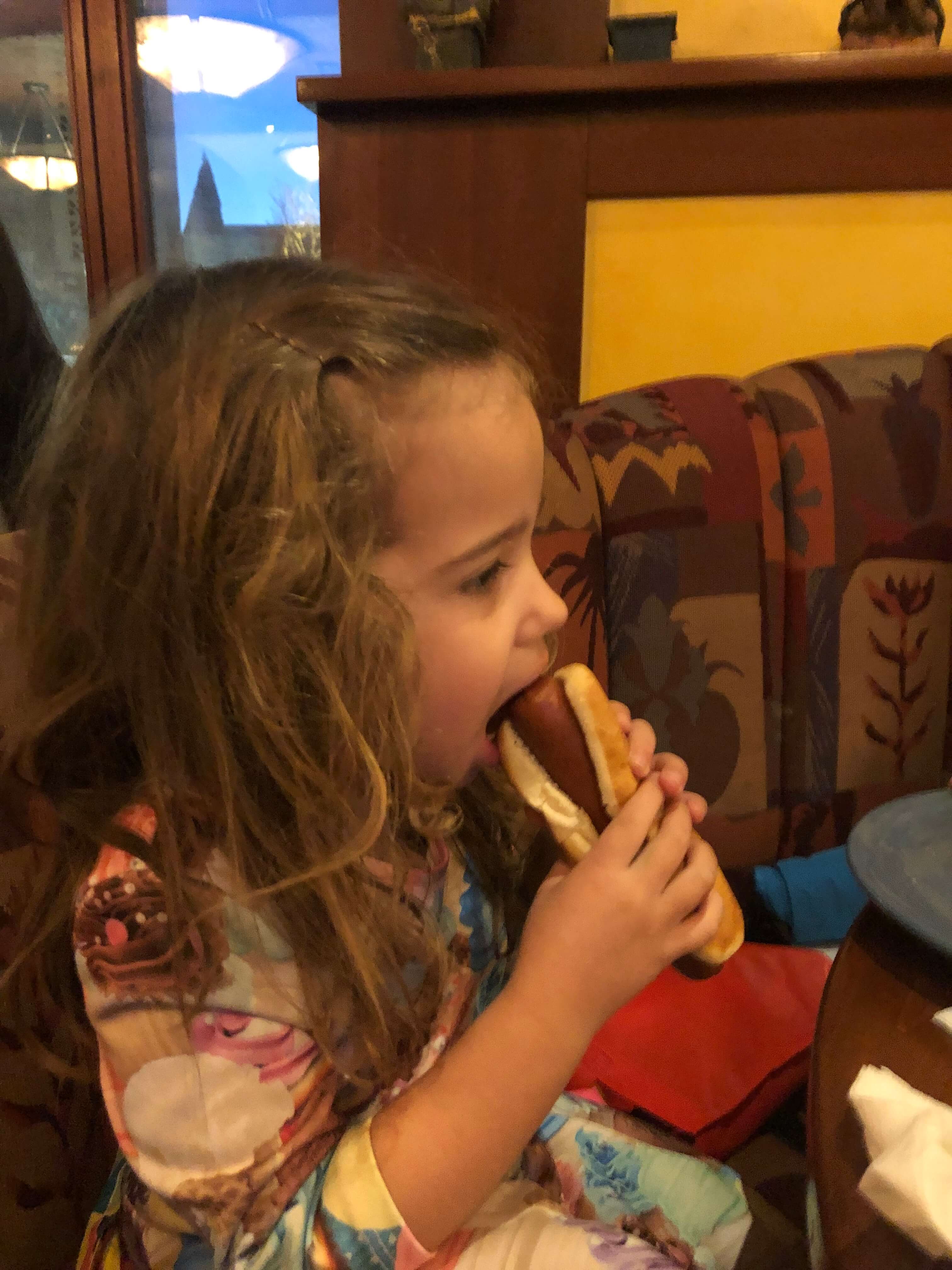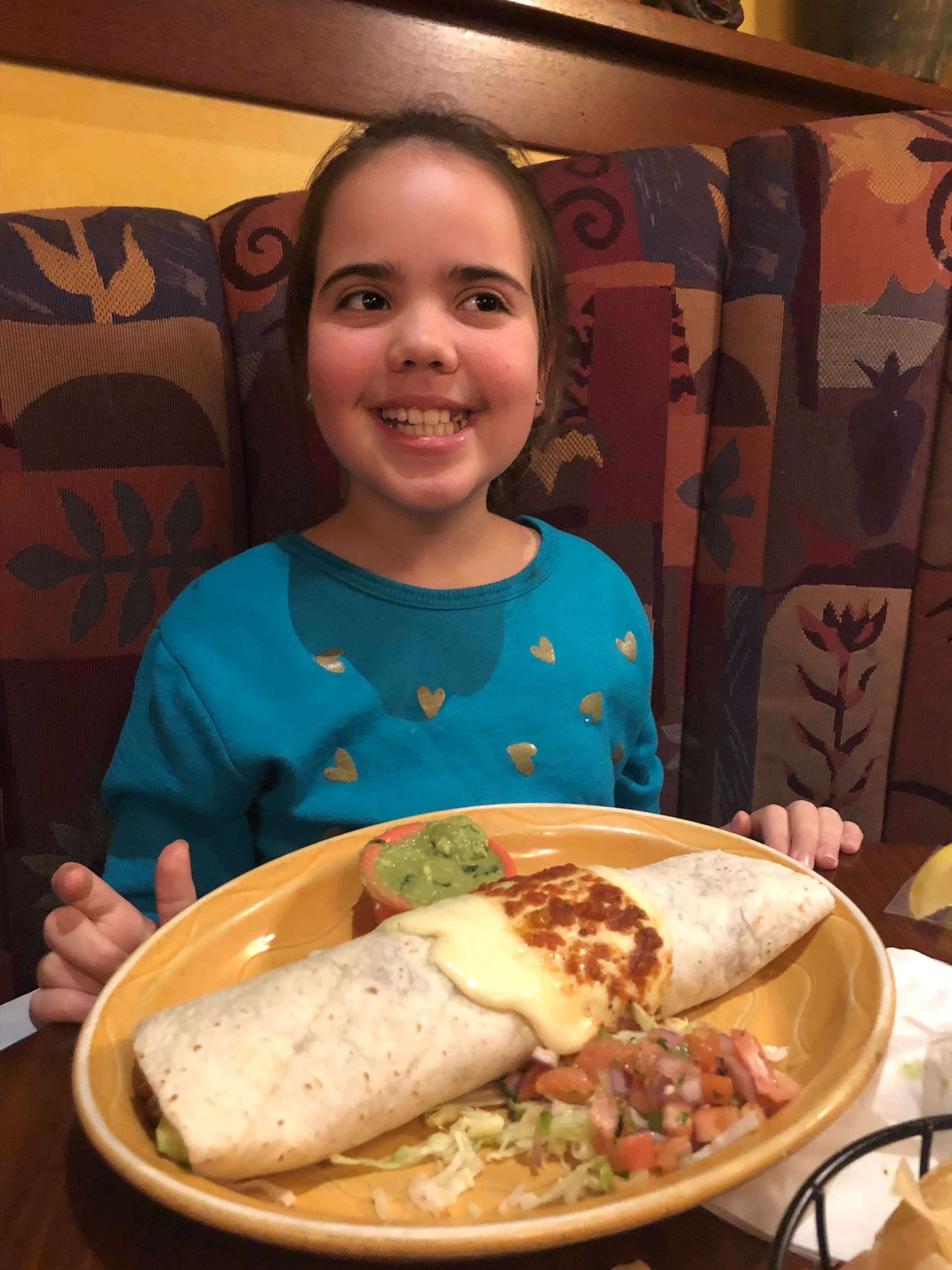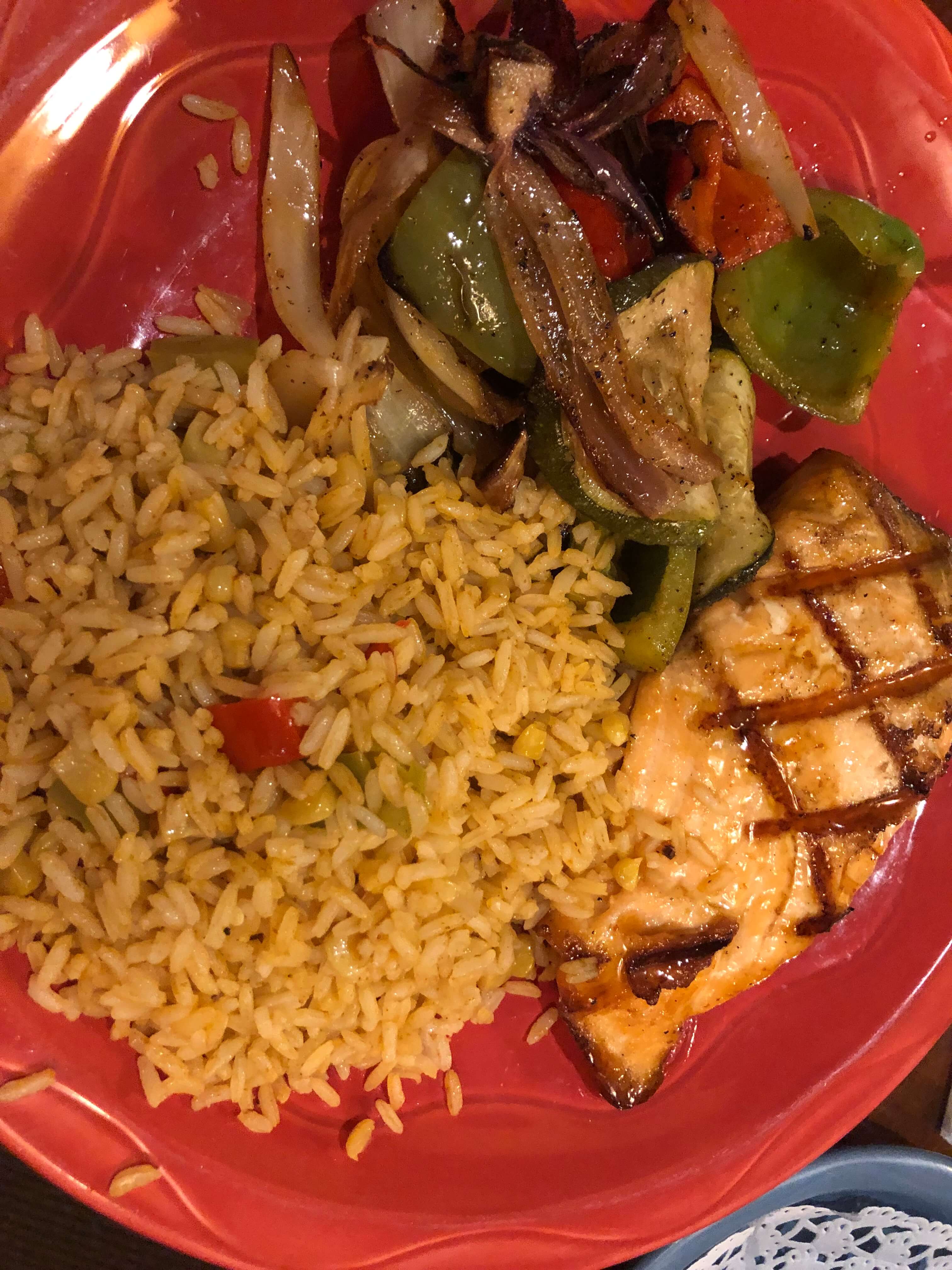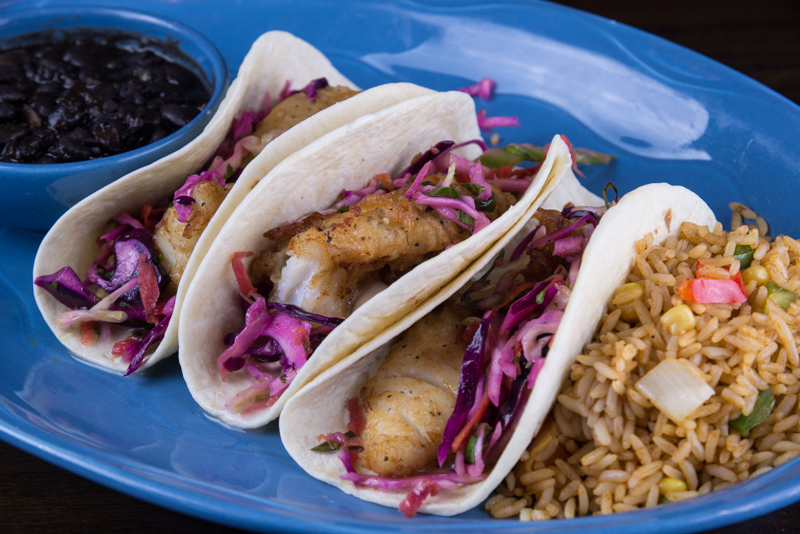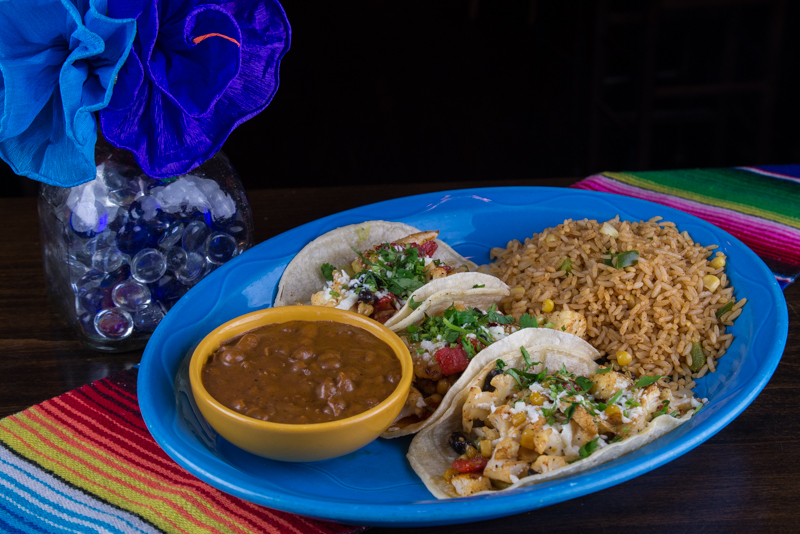 As for the food, my daughter loved her giant Fajita burrito, and it literally was massive. Filled with grilled chicken, rice, beans and avocado, she happily ate the yummy burrito that she told me was the best one she ever had. In addition to the Faijita Moon burrito, they also offer tons of other options like the Texan Moon (ancho brisket, Mexican rice, refried beans, cheese, all wrapped in a flour tortilla and topped with roasted jalapenos, BBQ sauce), Triple Play burrito (steak, shrimp, chicken, black beans, pepper jack cheese, tomatillo sauce, pico de gallo in a flour tortilla) and much more. My salmon, grilled vegetable and rice combo was also delicious and rich in flavor as well as my husband's Blue Moon Fajitas, which came with sauteed peppers and onions, black beans, rice and tortillas as well as various sauces.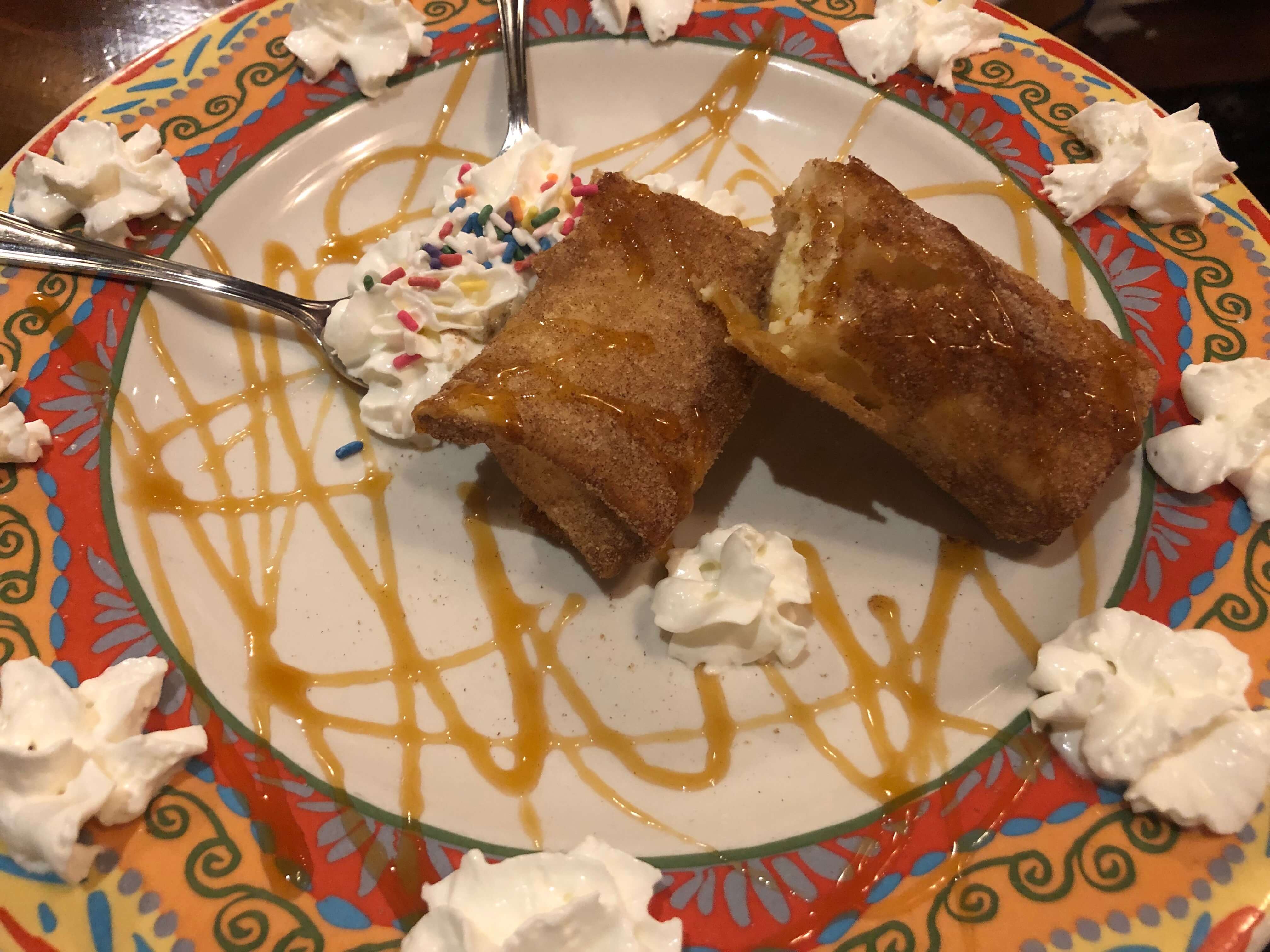 The desserts were also phenomenal where the kids devoured the ice cream and my husband and I opted for the Cheesecake Chimichangas. This included cheesecake that was wrapped in a flour tortilla, lightly fried and rolled in cinnamon sugar–a must try when you visit.
In addition to the family-friendly fare, the Blue Moon Mexican Cafe has tons of events at all of their locations. Some exciting ones include Fuego Friday at the Englewood Moon with DJ Skin, Sangria Sunday, Family Night #AtTheMoon where kids eat free with each adult-purchased meal, Office Trivia and much more.
Offering a family-friendly environment with great food, we had a blast checking out the Blue Moon Mexican Cafe while also enjoying our downtime from the weekday hustle.
The dinner was comped for the purposes of this review. All opinions, as always, are my own.