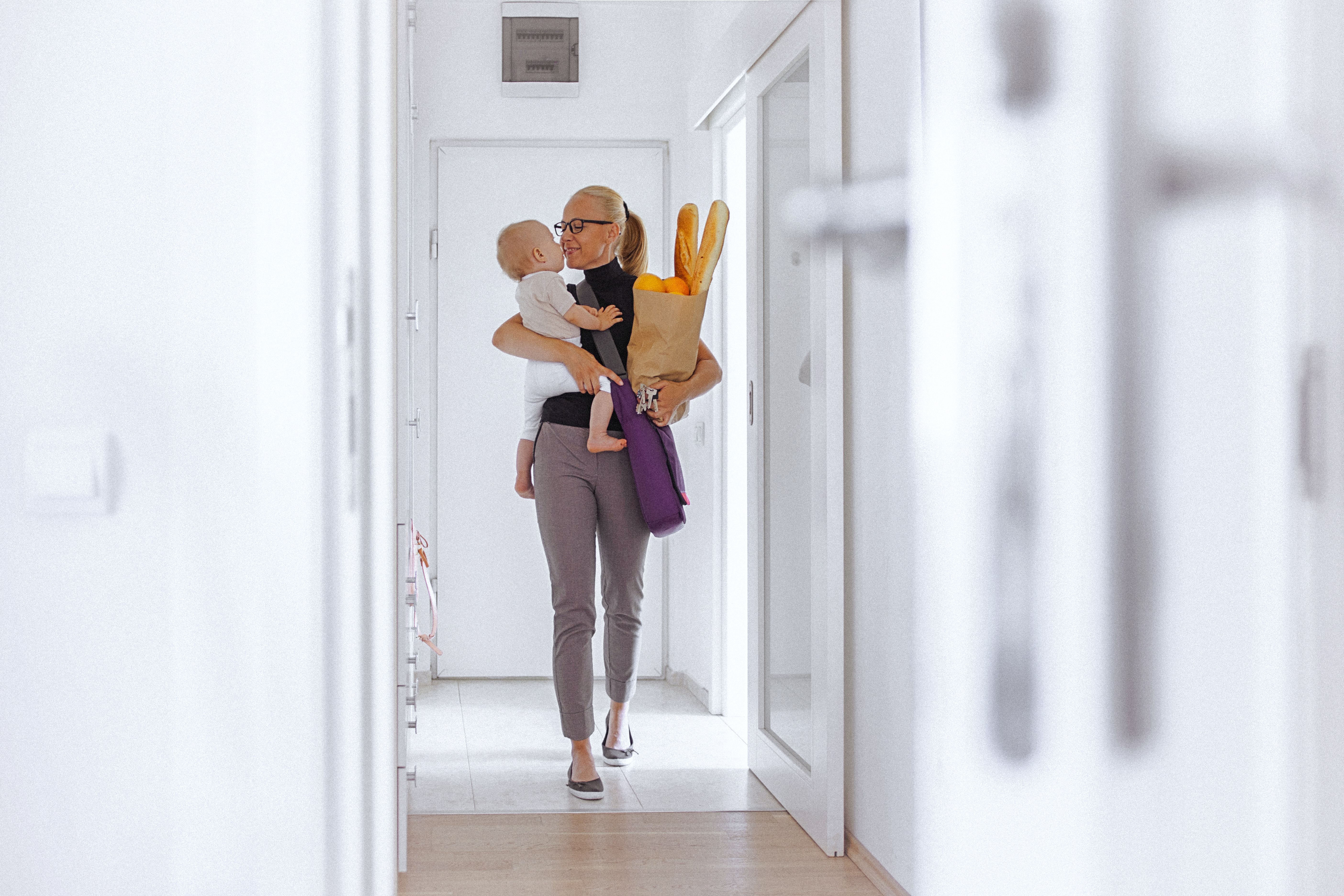 A few weeks ago we had the opportunity to visit an incredible new wellness club and community for women in NYC. Created by Courtney Cleman and Kate Lubimova, The V. Club is New York's first modern health, wellness and relationship education driven center where you can take classes pertaining to motherhood and sex+wellness as well as masterclasses, such as The V. Mommy Club: Parenting Class (opening on May 25th) where women can get answers to all their questions and bond with other mothers going through similar experiences and much more. The V. Club also keeps the space intimate where classes are capped are 16 people and fit a variety of schedules by offering programming seven days a week at their Chelsea location.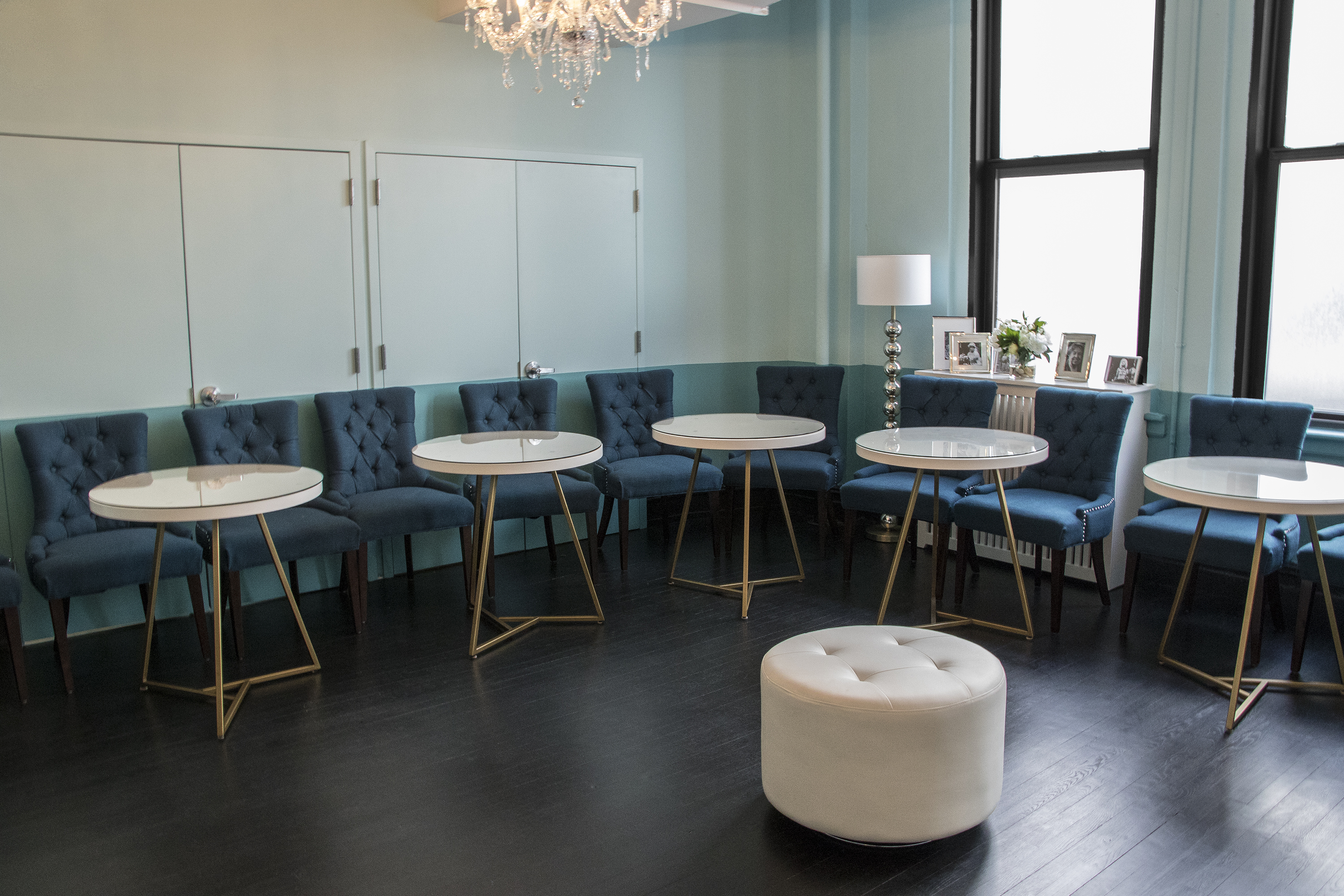 All of the classes are held in their chic yet relaxing space designed to help women, men and couples come together to find answers and solutions to their love life, to break the taboos of sexual education and empower through relationships, redefining how we approach the subject on many different levels. Read on to learn more about The V Club in our interview with Courtney Cleman.
Interview with Courtney Cleman, Co-Founder of The V. Club
Weekend Jaunts: Tell us about your background in the wellness space.
Courtney Cleman: The V. Club co-founders Kate and I are sex and relationship experts with extensive knowledge in how the brain and body work to create sexual health and pleasure. This is essential female wellness information that does not get enough attention.
Weekend Jaunts: How did the idea for The V. Club come about?
Courtney Cleman: I am a longtime New Yorker, and felt like there is no central place for women to gather and receive the support on wellness, motherhood, sex and love that they deserve. So we decided to fill that void by creating The V. Club to answer questions help women of all ages and phases of life to lead healthier, more fulfilling lives.
Weekend Jaunts: What kind of classes can someone expect from The V. Club?
Courtney Cleman: We offer empowering classes for women to learn and discuss topics like love, wellness, sex and motherhood in a judgement-free space. Our classes are capped at 16 people so students can both learn and form lasting connections.
Weekend Jaunts: Tell us about some of your masterclasses.
Courtney Cleman: Our signature classes include:
Ladies Come First is for the modern woman who wants to unlock her feminine power. She will learn a daily wellness practice to "keep things tight" and other practical tips that will improve her sexual health and pleasure. This class offers powerful knowledge that woman needs to know for her health and relationships.
The Mature Woman's Guide to Sexual Health and Relationships is a for the vivacious yet underserved woman over 50. With education and support, she can live her love life to the fullest. This class shows how to navigate the changing relationship dynamics to create strong communication and spark, and also natural, practical solutions to common age-related sexual health issues that impact men and women.
The V. Mommy Club is a unique 1.5 hour, Q&A-based class for new and expectant moms where they can find expert answers to all their prenatal and postpartum questions, including lactation, intimacy, and more. No topic is off the table. It's a unique resource for women as the alternative is searching for a specialist in the field which is both more expensive and time consuming.
Men by Design is a great class for women who want to take a peak inside the male mind and understand how his mind and body work. It's an empowering class that boosts women's self-confidence and provides essential knowledge for creating a passionate lasting relationship, or reigniting the spark.
Weekend Jaunts: How are your classes different from what is out there?
Courtney Cleman: Our classes are absorbing, fun, affordable, judgement-free and perfect for women who feel shy about discussing relationships and sexual health in public. We are the first to open a women's wellness center offering such classes in in an inviting setting and at affordable prices.
Weekend Jaunts: Anything else to add?
Courtney Cleman: With the developments in female empowerment and the Me Too movement, it's more important than ever for women to get more resources for educating themselves on how to live their best lives. We want to be instrumental in making that happen. Our slogan is: Power. Love. Sex. Motherhood. For the Modern Woman.
Check out more about the V. Club, visit: The V. Club