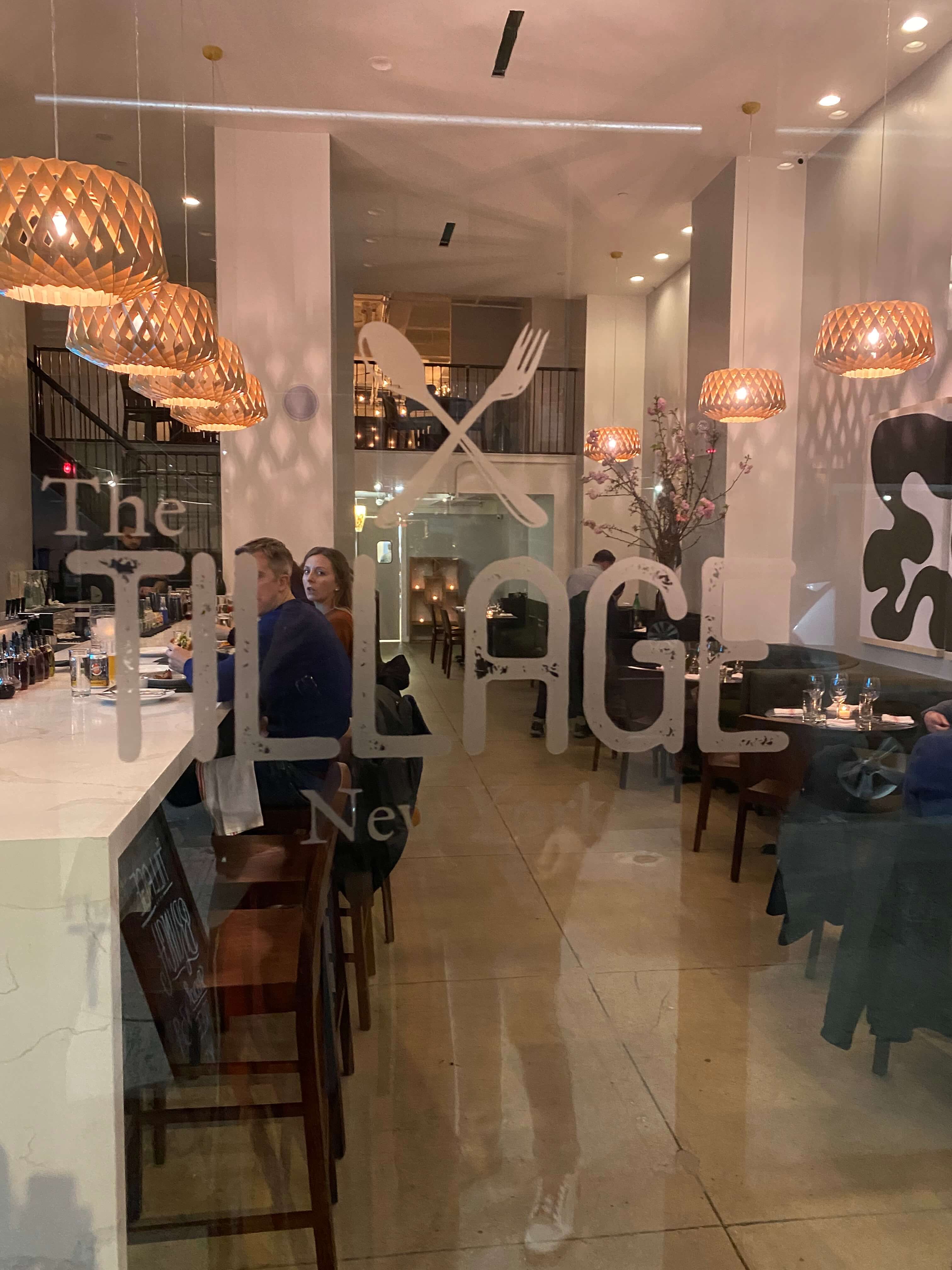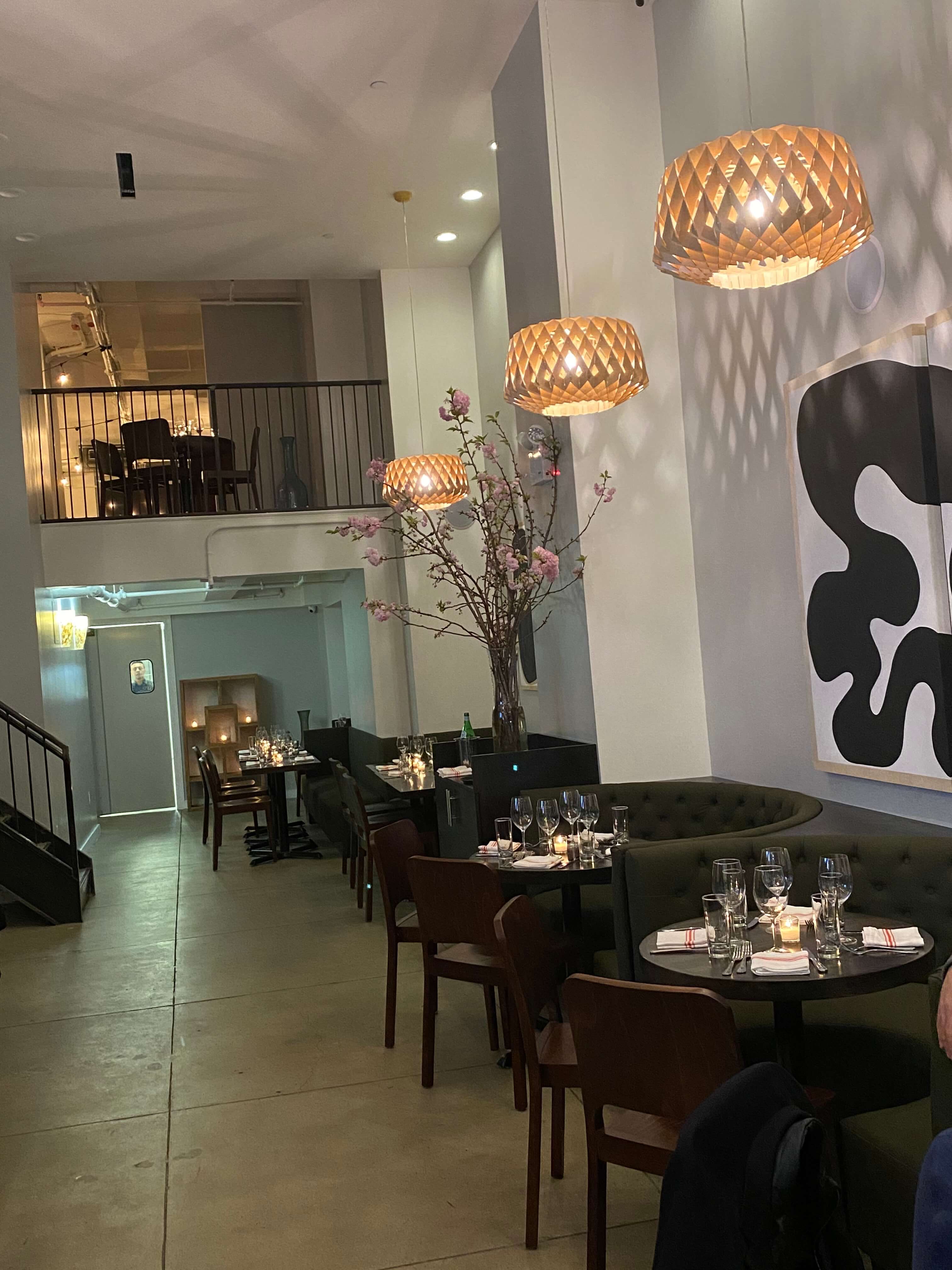 It's pretty impressive when a restaurant can shine without too many bells and whistles. Such was the case during a visit to the newly opened The Tillage. Developed by the owners of The Harrow, The Tillage serves up new American fare in a chill, laid-back space where the food and drinks truly shine.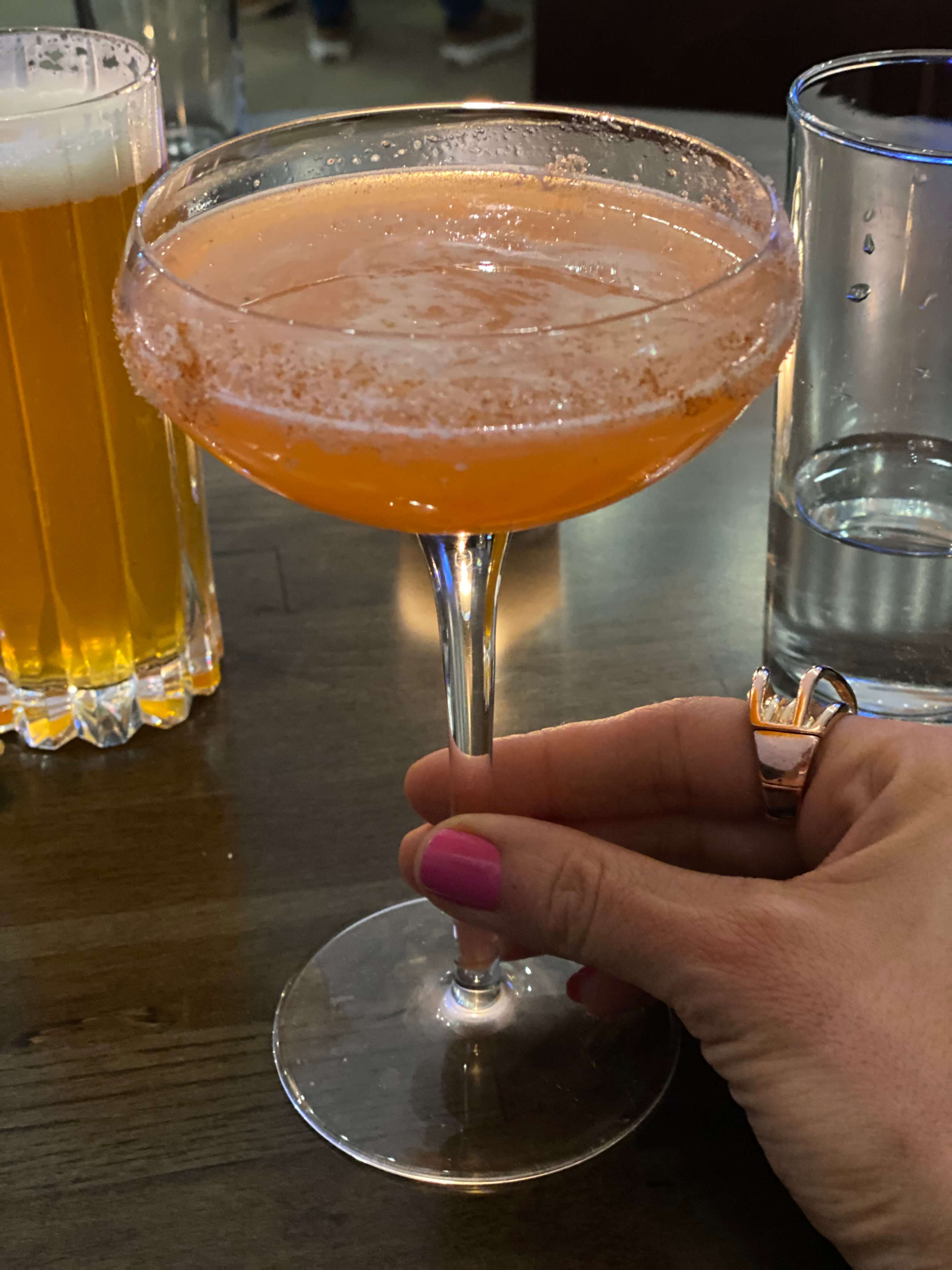 This was first apparent in their curated cocktail featuring vibrant combinations developed by Cliff Mejia. I tried out the Rosemary Blush,  a flavorful mix of Reposado Tequila, Rosemary, Lemon Juice, Aperitivo Liqueur, and Basil served in a sophisticated coupe glass with a rosemary-salted rim. This pink power cocktail was so fresh and delicious! My husband tried the 21st Amendment Brewery IPA that was was equally happy to try.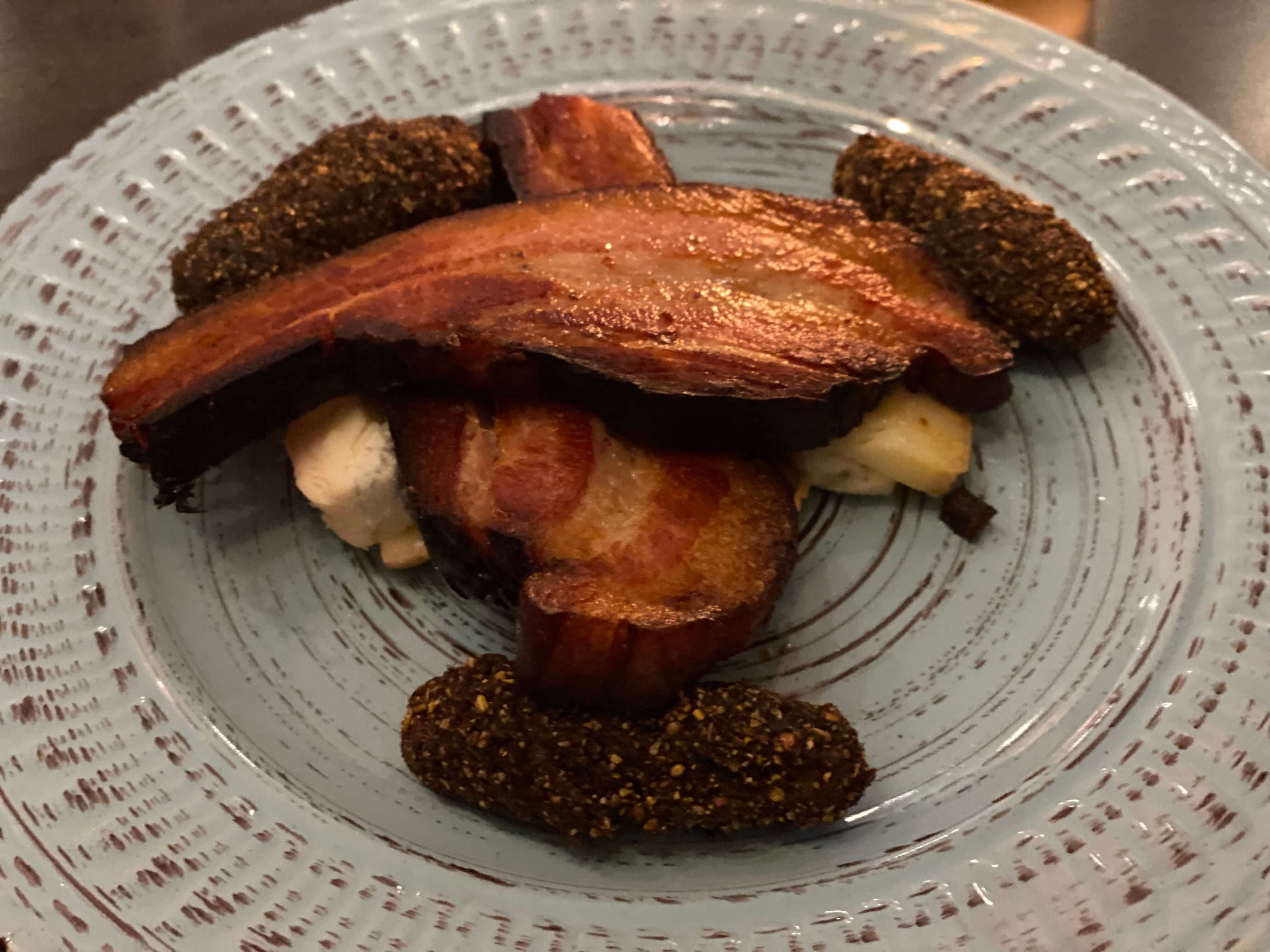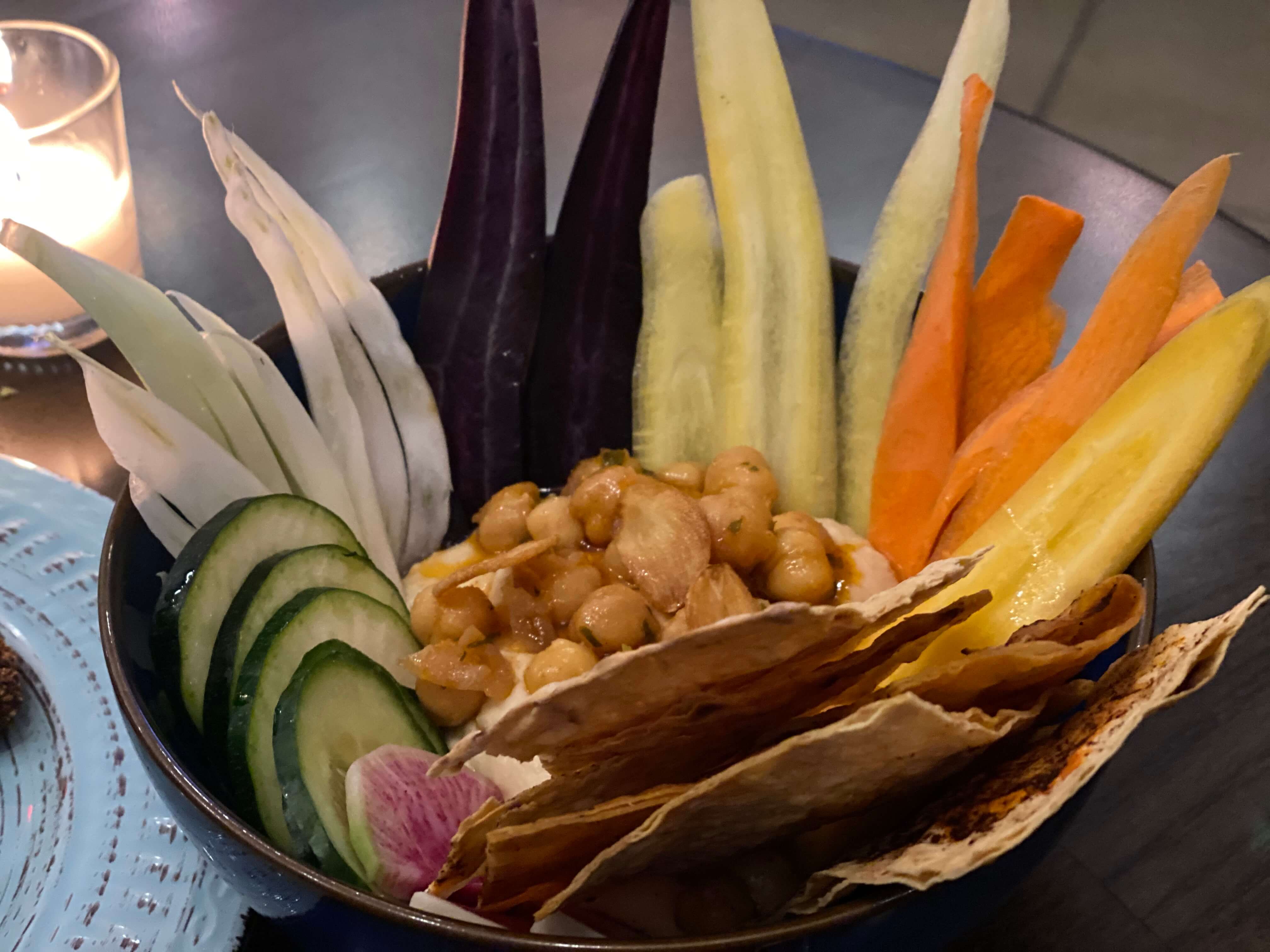 The menu featured delicious options from Chef Eric Thomas where we started with some apps, opting for the Hummus with Veggie Slices, Spicy Lavash, Fried Garlic and the Braised Bacon with Blue Cheese and Crispy Dates. Both were incredibly flavorful and fresh, especially the Hummus that we couldn't get enough of. The appetizer menu was also filled with so many options that I can't to try next time like their Sliders (burger and lobster options), Cheese Plate, and Salads (Shaved Veggies and Grain), which sound amazing).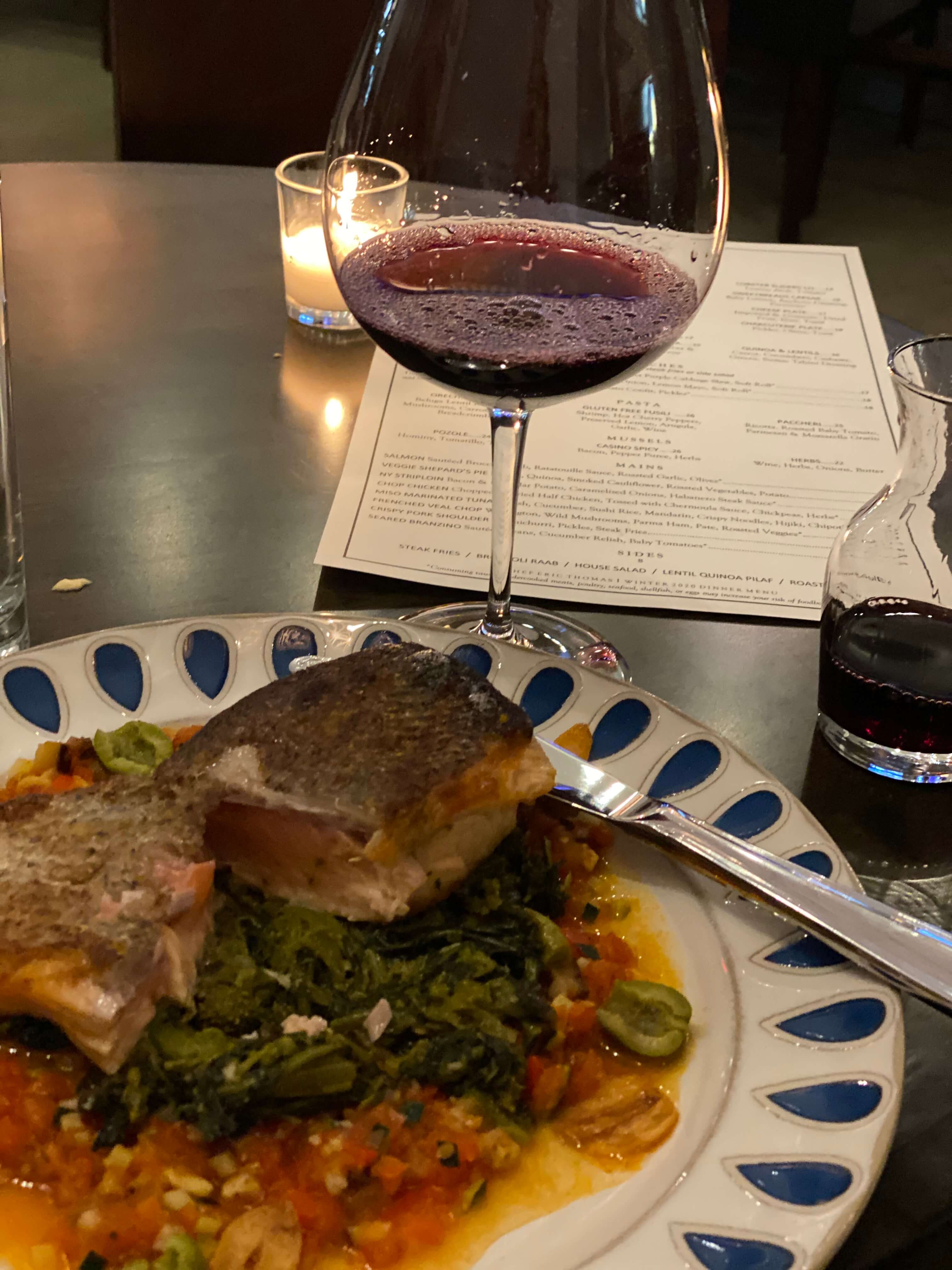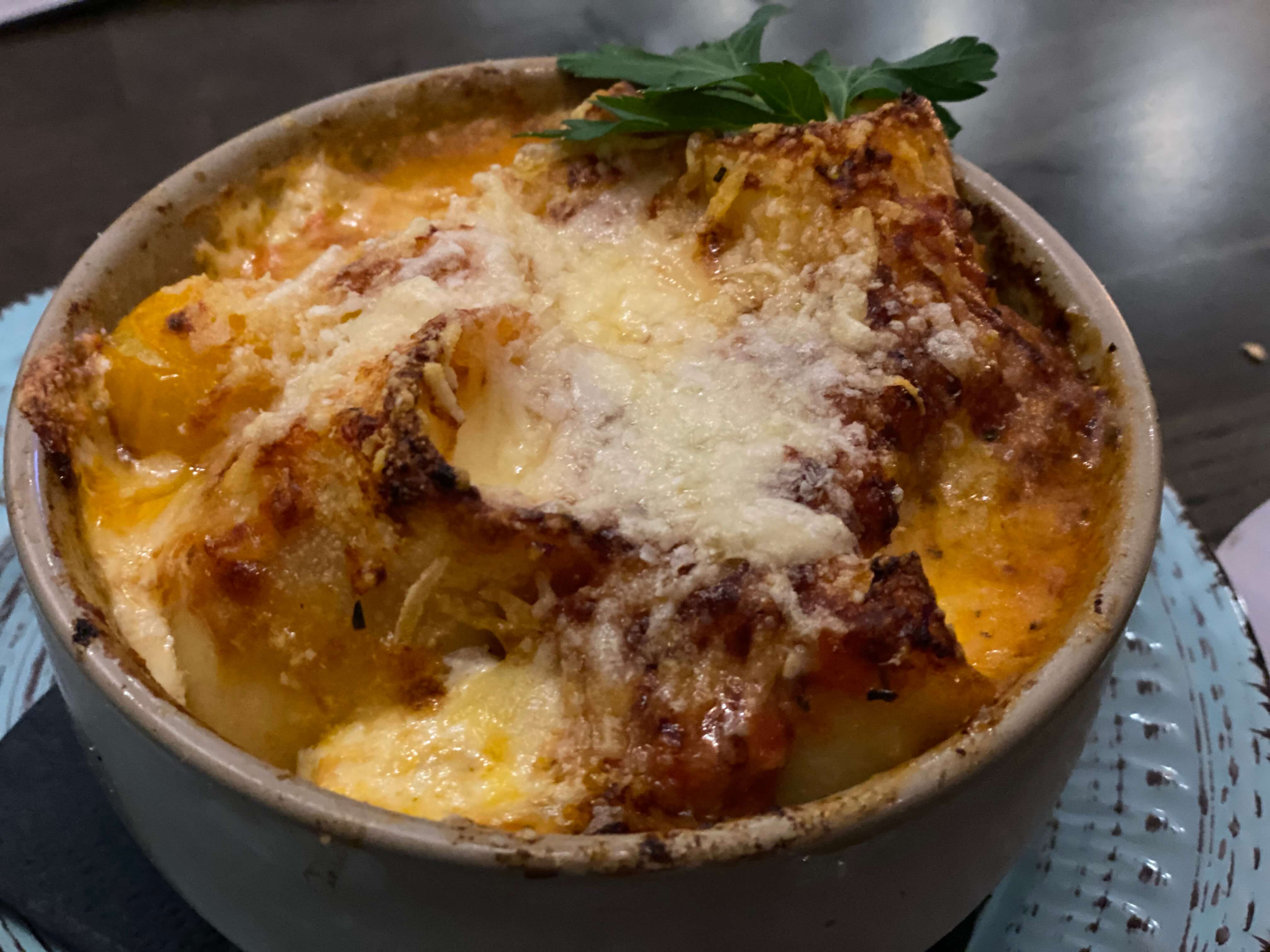 For our mains, I had the Salmon with Broccoli Raab, Ratatouille Sauce, Roasted Garlic and Olives and my husband had the Paccheri that was served in a bowl with Ricotta, Roasted Baby Tomato, Parmesan and Mozzarella Gratin. While I typically order Salmon, this version was so fresh and light where the fish really shined. The ratatouille sauce, olives and broccoli raab was the perfect combo for this dish that left me wanting more.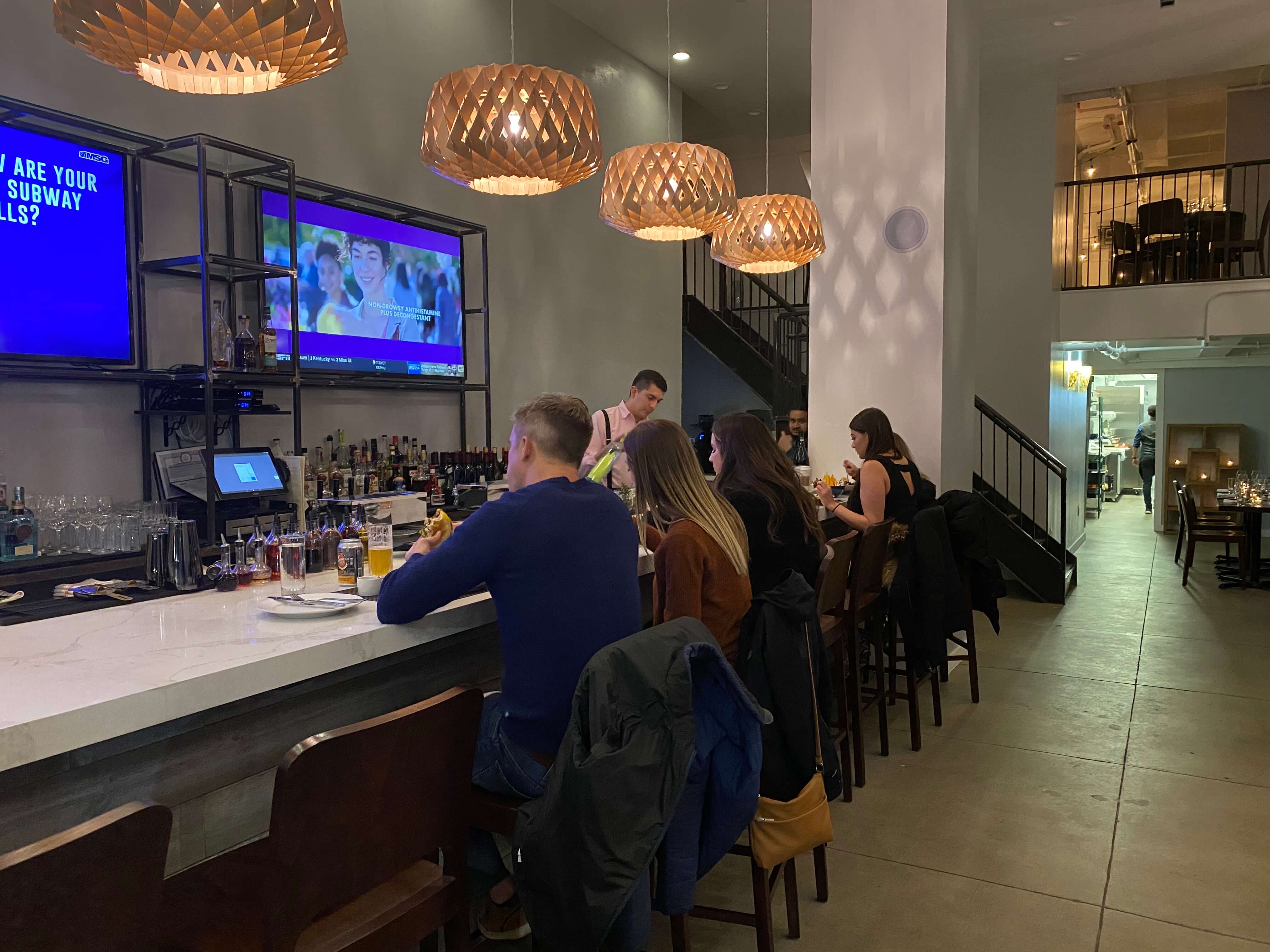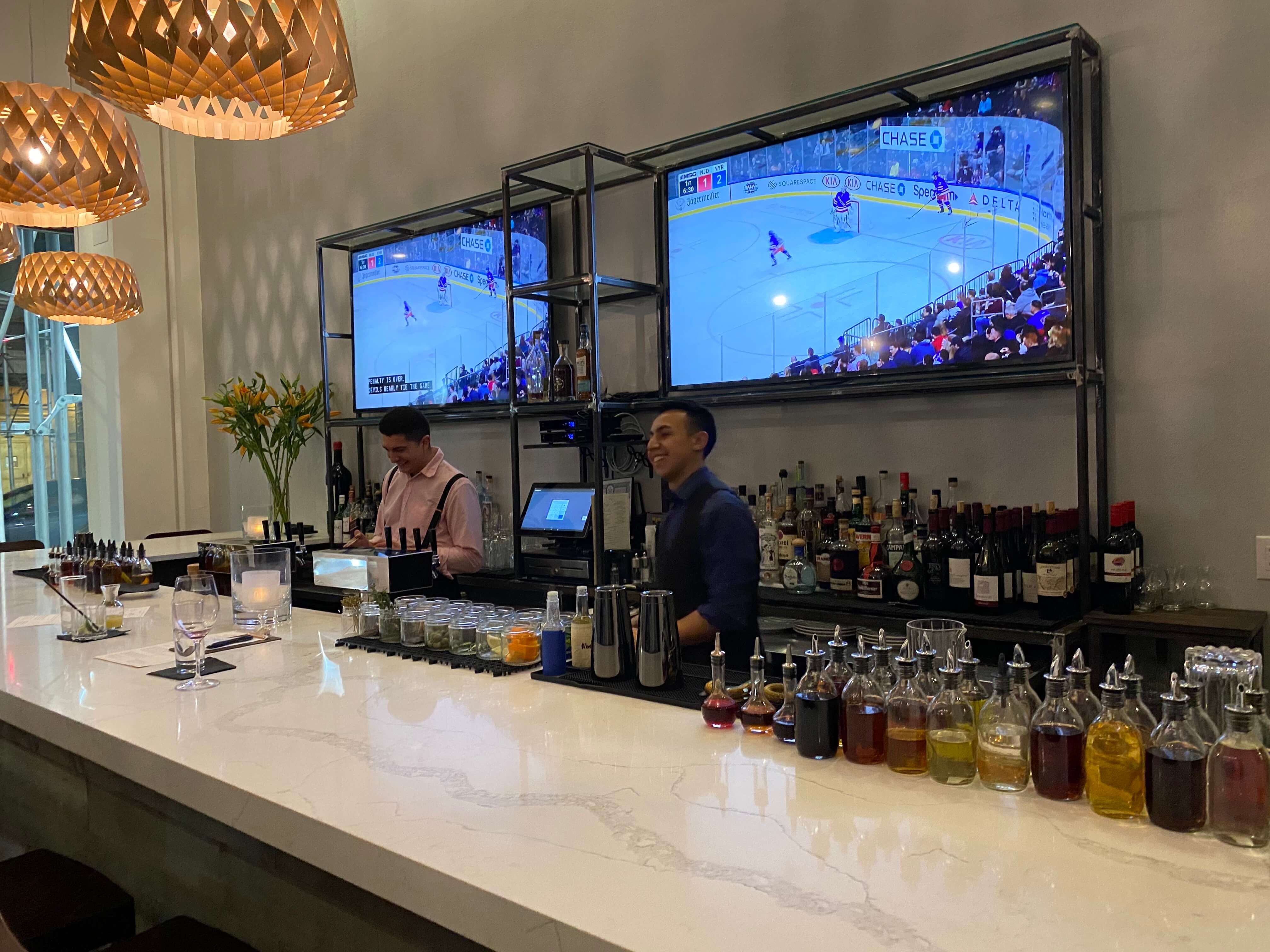 The also have an impressive wine menu where I also enjoyed a glass of red wine while soaking in the chill vibe of the restaurant and bar that was packed with patrons. Tastefully designed, the modern decor complimented the experience that's perfect for date night, meetings, or pre-show cocktails.
Visit The
Tillage
251 W. 30th Street
NYC
For more information, please visit: https://www.thetillagenewyork.com/
We were provided a meal for the purposes of this review. All opinions, are always, our own.