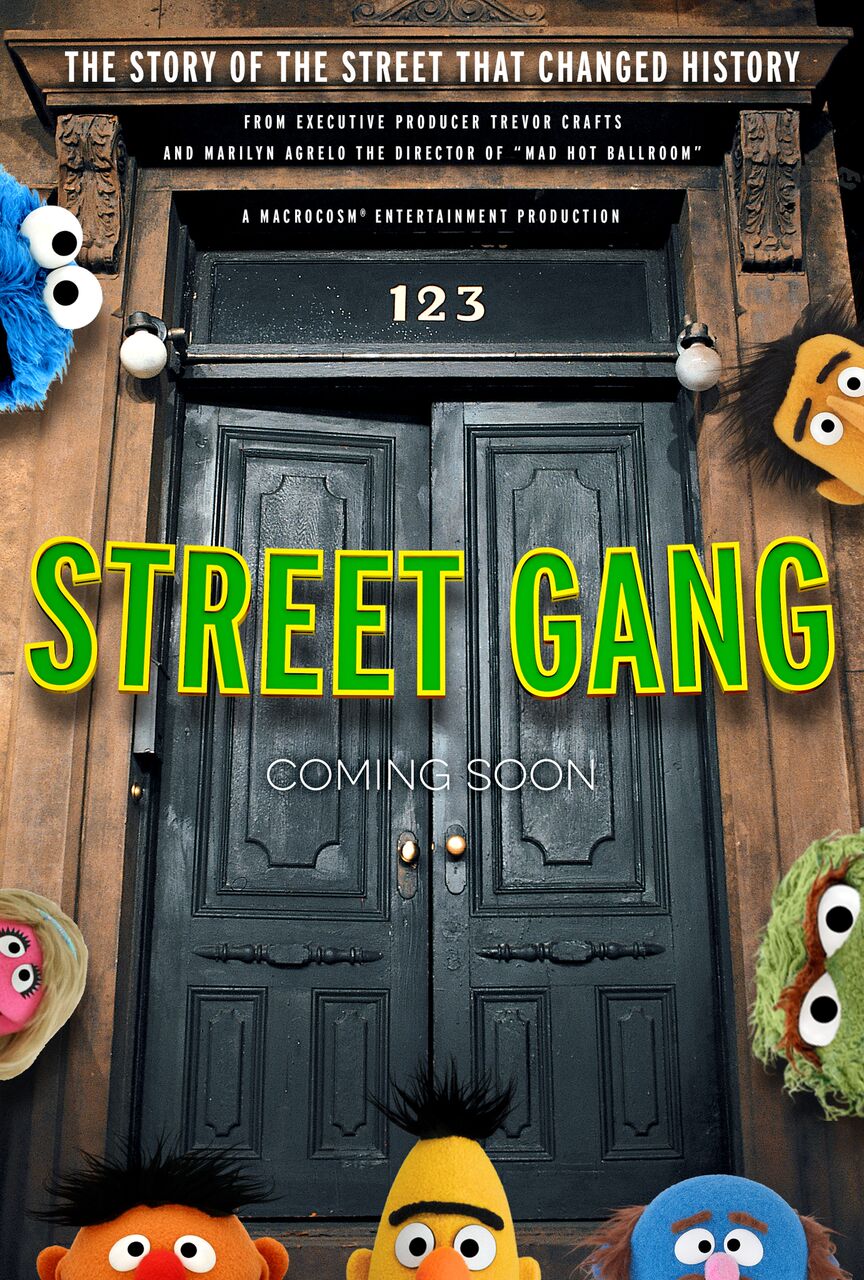 Have you ever wondered about the origin of everyone's favorite kid show?  As someone who has faithfully watched Sesame Street when I was a kid, and then with my three kids, I was psyched to learn about the new documentary, Street Gang, that uncovers the  origin story of Sesame Street that's based, in-part, on the 2008 New York Times best-selling book by Michael Davis profiling the creation and history of Sesame Street.
Street Gang will be directed by Marilyn Agrelo who will have access to Sesame Street archives through Sesame Workshop, the nonprofit behind Sesame Street, and The Jim Henson Company. Using new animated sequences, new character and cast interviews, and exclusive archival materials, Street Gang  will tell the origin story of the show and how creator Joan Ganz Cooney, director Jon Stone, and visionary Jim Henson came out of the ideals and the societal unrest of the sixties to make something that changed history.
One of the film's Indiegogo campaign (https://bit.ly/2eh6bR0) goals, in addition to creating new animation and new music, is to raise funds to rebuild the Season One Sesame Street set, taking the audience back in time. Additionally, the filmmakers will donate 15% of the net proceeds of the crowd funding campaign to Sesame Workshop, the nonprofit educational media organization behind Sesame Street, through its Yellow Feather Fund™ which helps the world's most vulnerable children grow smarter, stronger, and kinder.
Some of the featured perks that Street Gang's producers will be providing for Indiegogo backers include:
Reproductions of original animation cells from the early seasons of the show

Original artwork by Sesame Workshop Creative Director Louis Mitchell that includes a drawing of the backer with Sesame Street Muppets
An exclusive "GREEN" Grover figurine as he appeared in the original pitch film for Sesame Street
Reproductions of classic Sesame Street children's books illustrations
For more information and updates visit the Indiegogo Campaign page (https://bit.ly/2eh6bR0), Street Gang page (https://streetgangmovie.com) or the Street Gang Facebook page (https://www.facebook.com/streetgangmovie/).