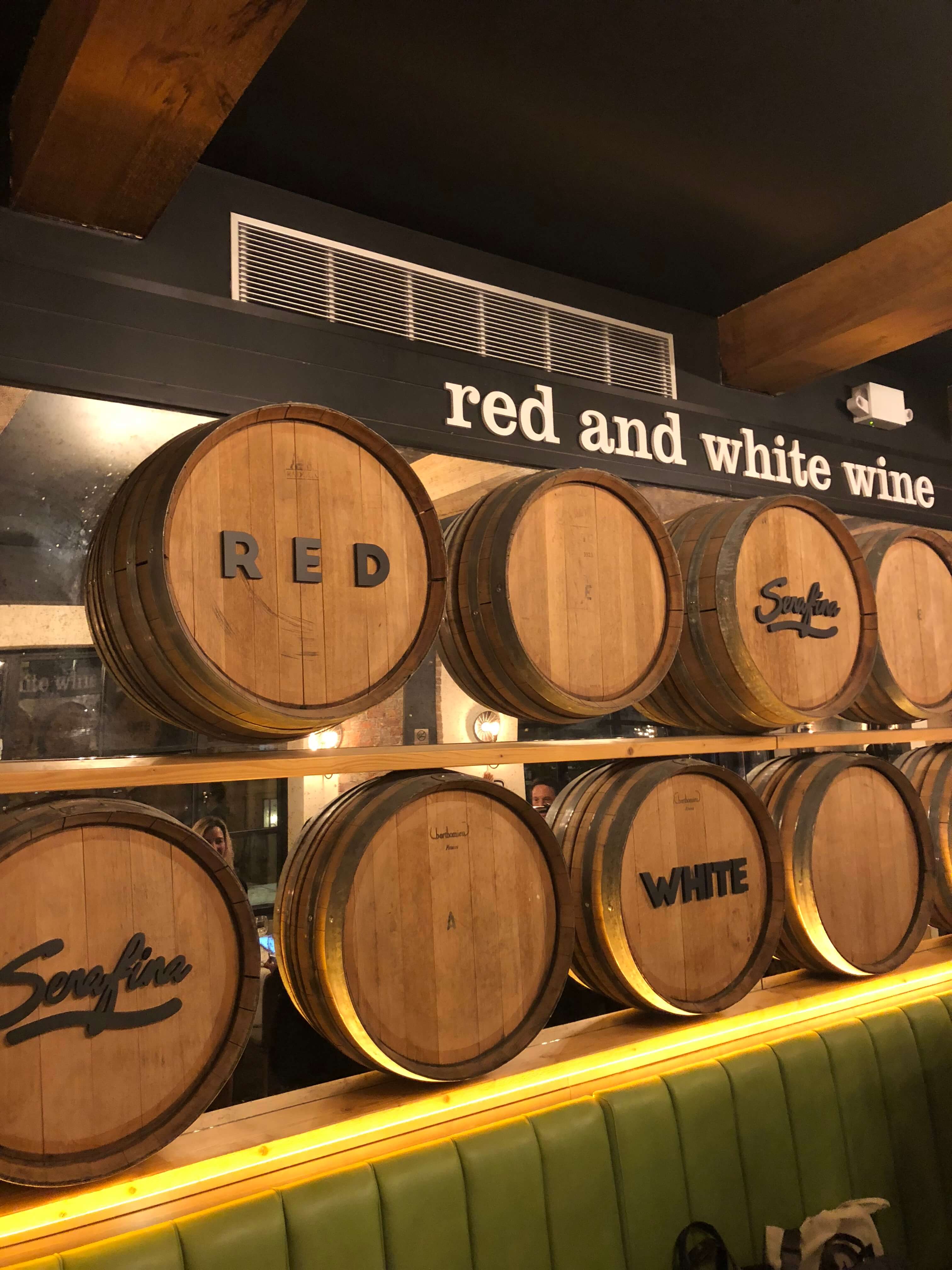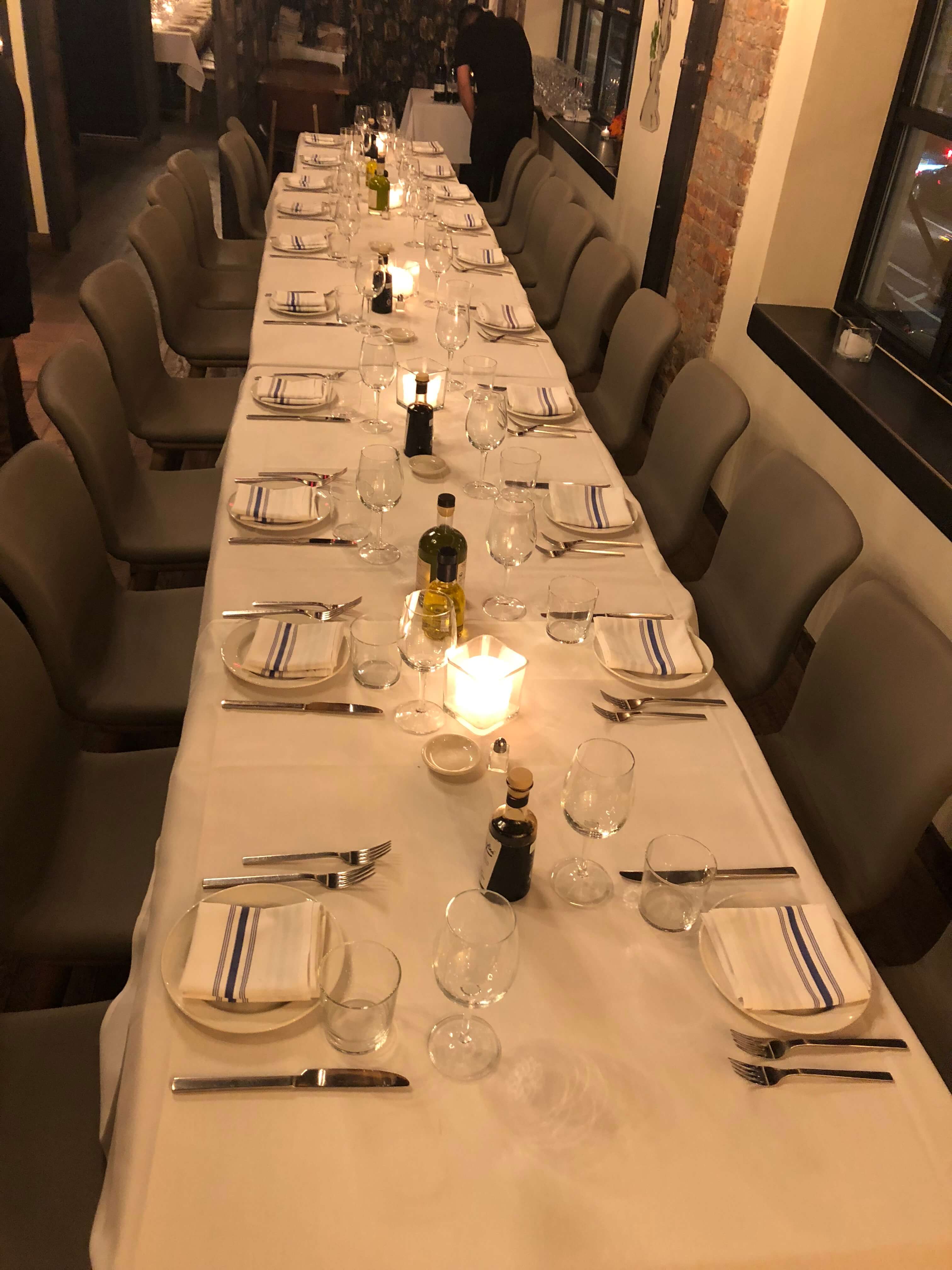 Trying new food is a constant struggle with my busy life, so anytime I'm able to break free from the norm and try something new I literally jump at the opportunity. I recently did just that during a recent tasting of Serafina Tribeca's insanely delicious fall/winter menu. Featuring classics like pasta and pizza, I also had the chance to test out some new spins featuring the freshest ingredients. Read on to check a few of my favorites, plus notes from the chef on these new offerings:
Delicious Things to Try from Serafina Tribeca's Fall/Winter Menu: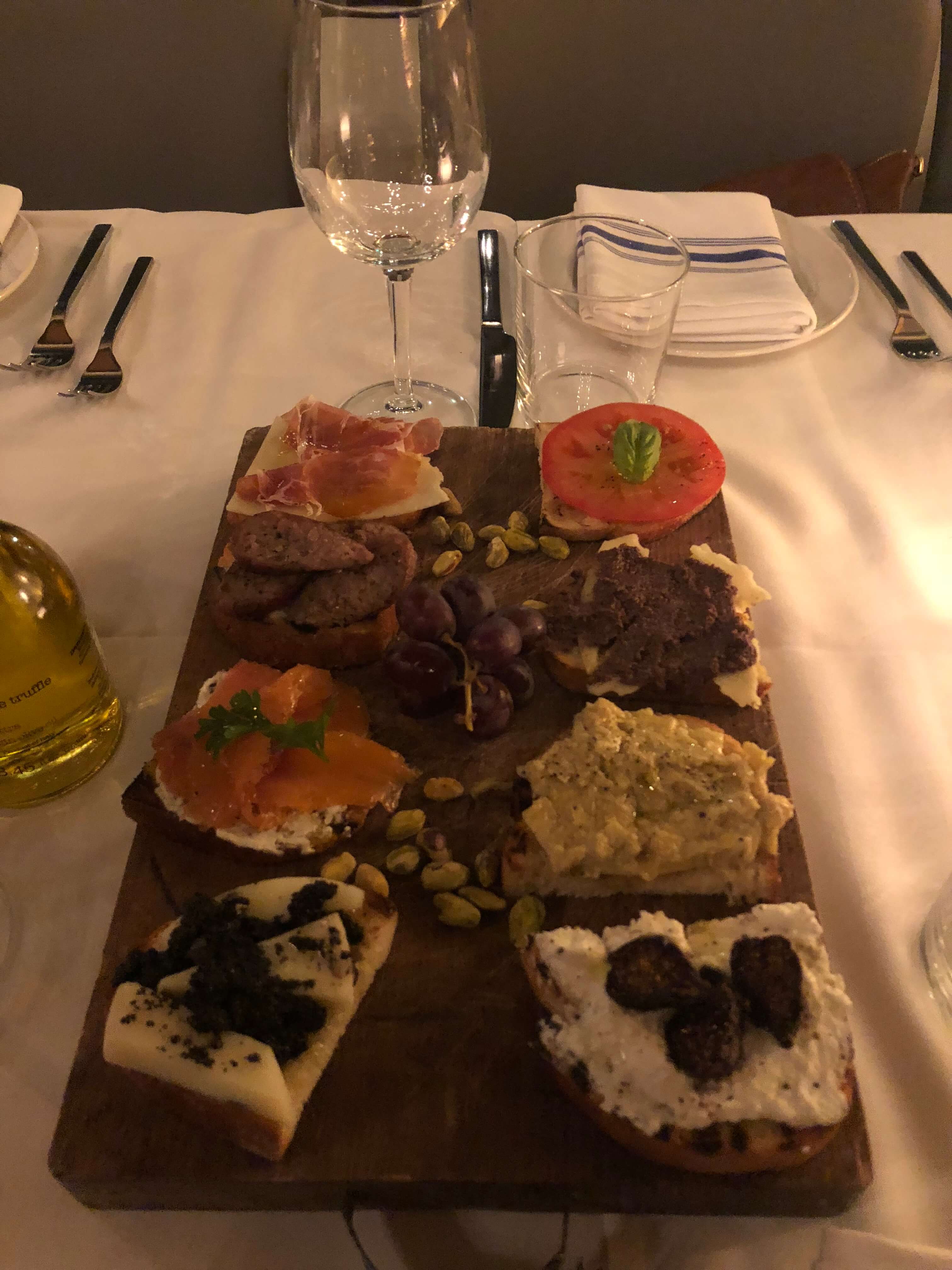 1. Bruschetta: Bring on all the Bruschetta. Serafina Tribeca has quite the assortment of bready delights featuring a wide-range of options, such as the fresh Italian ricotta/dry figs and honey combo, Tuscan pecorino cheese with  Prosciutto di Parma that was aged for 24 months and honey and the classic organic sliced tomato, touch of garlic, fresh basil and black pepper -Tuscan pecorino and black olives pate. Great for sharing or nibbling on your own.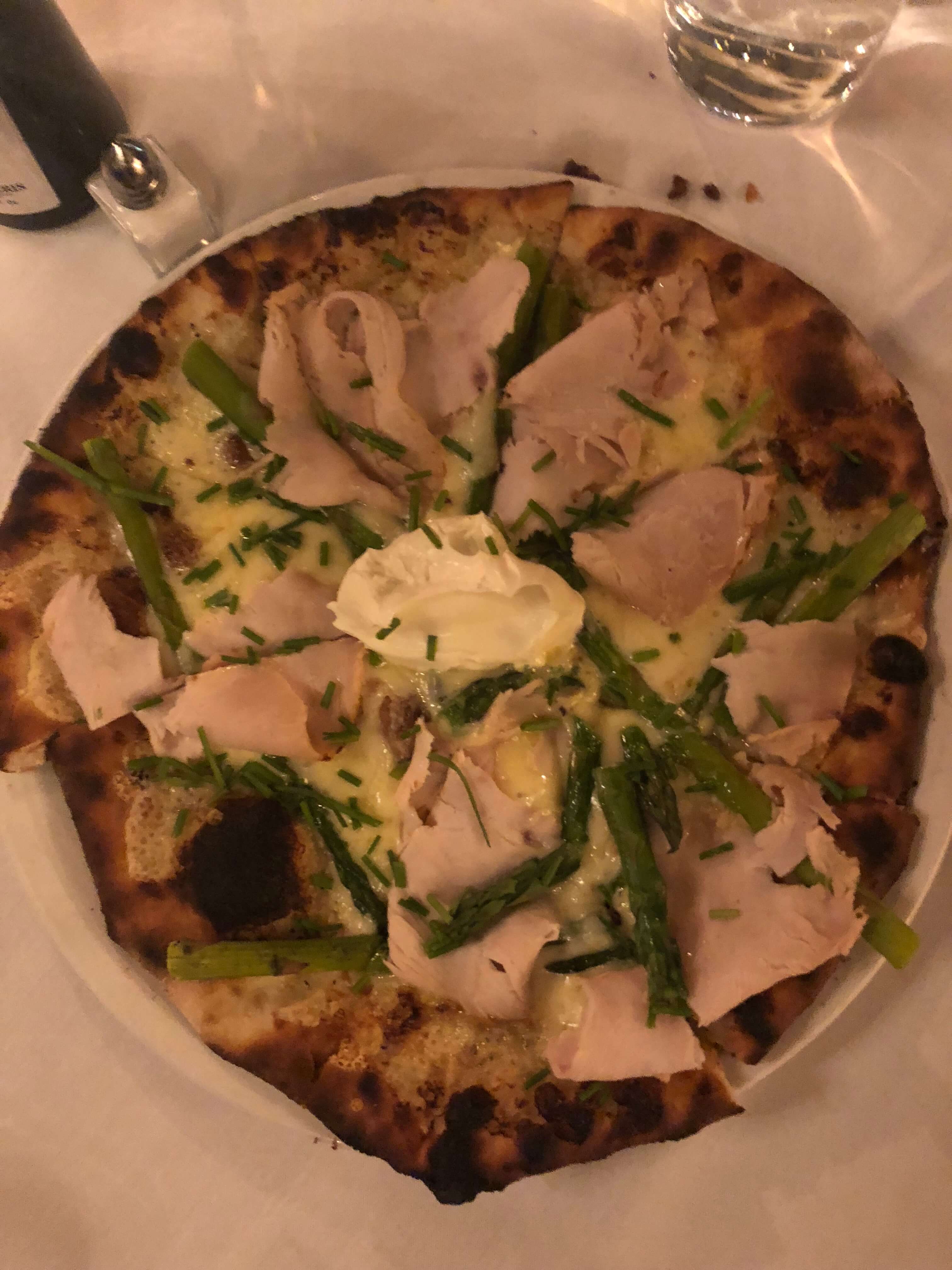 2. Pizza: There are no shortage of pizza options at Serafina Tribeca. From the classic Mariana Pizza to the speciality pies, there's literally something for everyone to try and share. I loved sampling the savory Thanksgiving pizza with their secret cheese sauce, fontina, asparagus, roasted turkey, chives and scoop of mascarpone cheese on top.
3. Italian Carbonara: Another favorite was the delish Spaghetti Carbonara featuring crispy guanciale, Pancetta, prosciutto, Parmesan and Pecorino, eggs and crushed black pepper.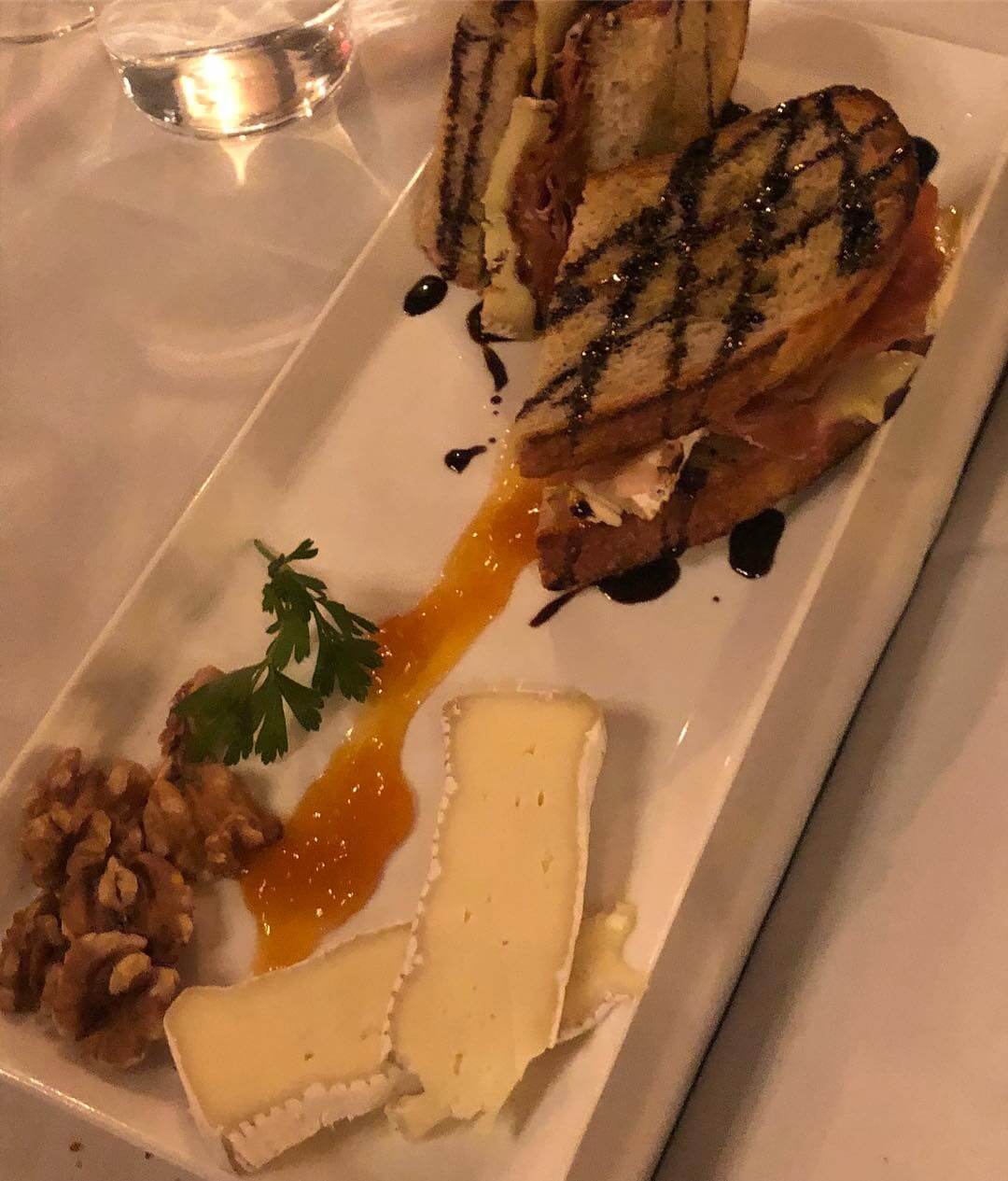 4. Savory Brie Sandwich: I typically wouldn't order a sandwich at an Italian restaurant but I was thrilled that I had the chance to try this unexpected favorite. Made with brie and homemade peach jam, the sandwich is made with homemade bread, topped glazed balsamic vinegar and a sprinkling of olive oil. They also offer a Slow Cooked Short Ribs Sandwich made with taleggio DOP fondue cheese and homemade apple jam that I'm sure is equally incredible.
In addition to these yummy selections, the Chef shared a few more about the menu where he noted, "The Tuscan cuisine is enriched with recipes and raw materials, a mosaic interwoven with all the elements of the land: grains, meats, fruits and cheeses. Although abundant in flavor, the Tuscan cuisine can be rustic and refined simultaneously, but it is always genuine and tasty. There is a comfort in such food. We tried to bring this feeling into the creation of some of our newest dishes."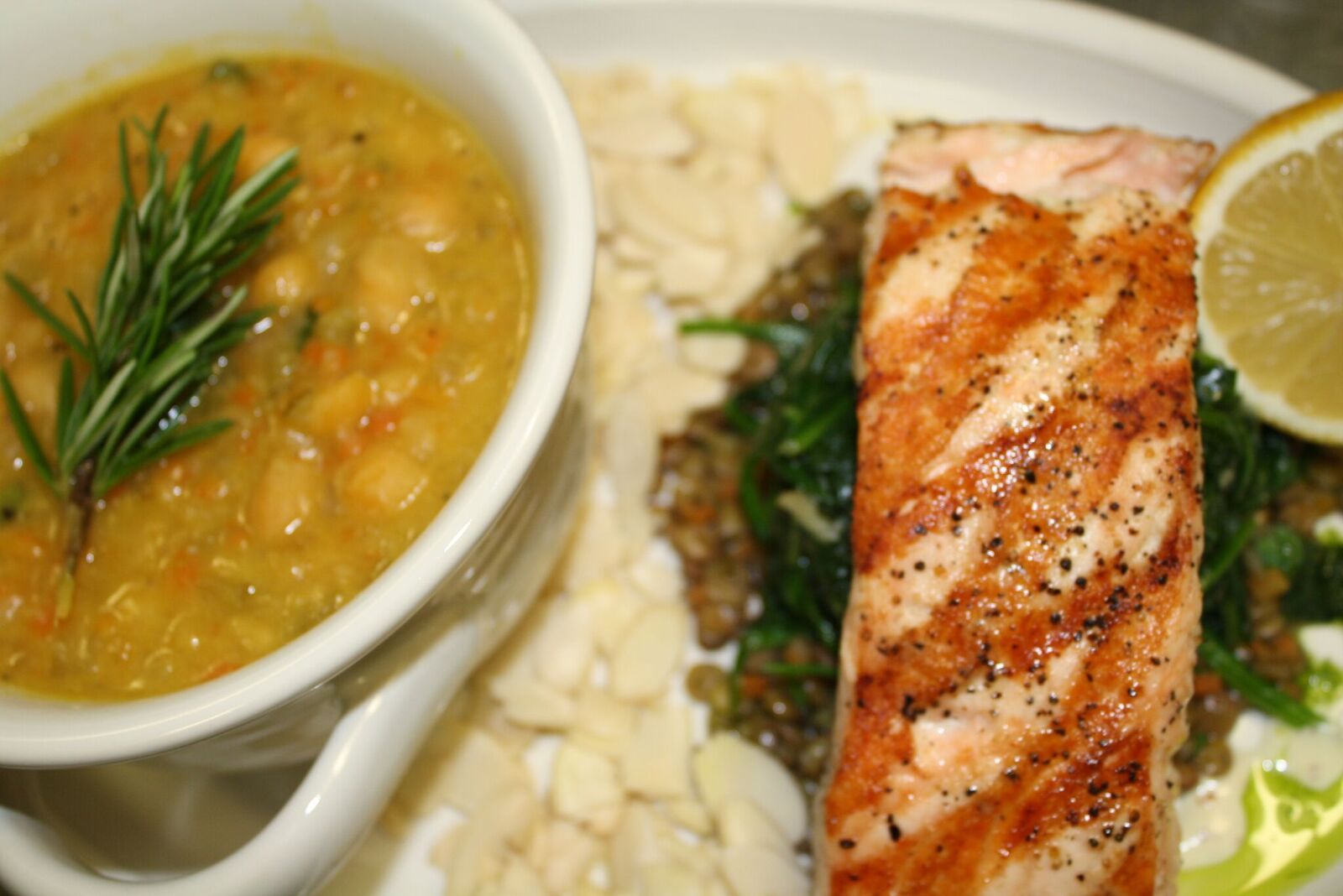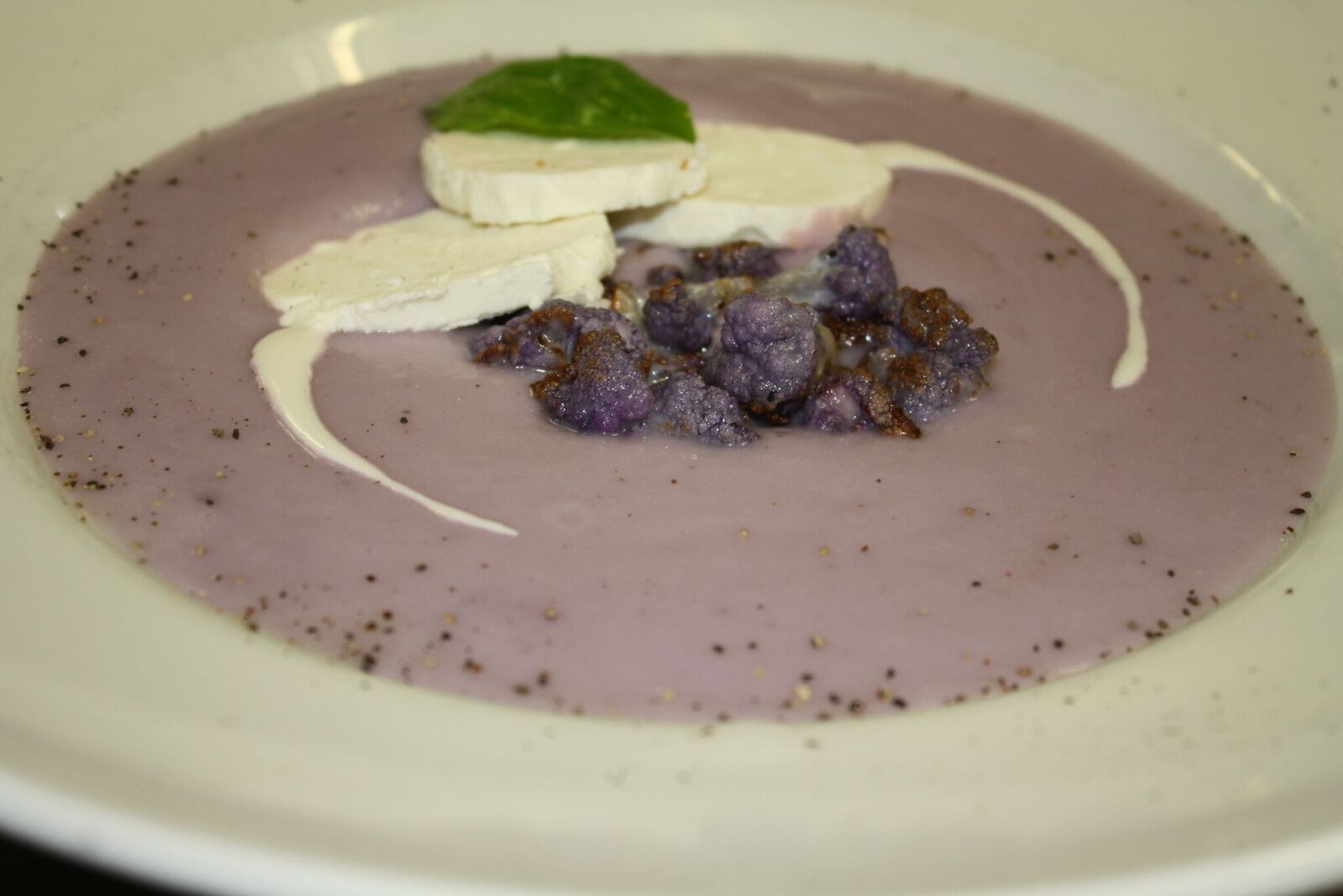 This also includes Wild caught grilled salmon with baby spinach, lentils and almond, which comes with a bowl of chickpea soup; purple cauliflower soup with goat cheese, and  Cornish Hen in a spinach bed with roasted yellow potatoes and chestnut, to name a few new additions.
Get there:
Serafina Tribeca
95 W Broadway
NYC
(929) 427-0830