It's has gotten a lot easier to find organic meat, but this usually comes with a higher price tag or you might have to go to speciality stores to find exactly what you need. And sometimes speciality products, like wild fish, grass-fed, or local products, can be even tricker to locate. However, we just discovered a new way to locate high-quality meats with Greensbury, an online delivery service specifically for grass-fed beef, organic meat, and local seafood.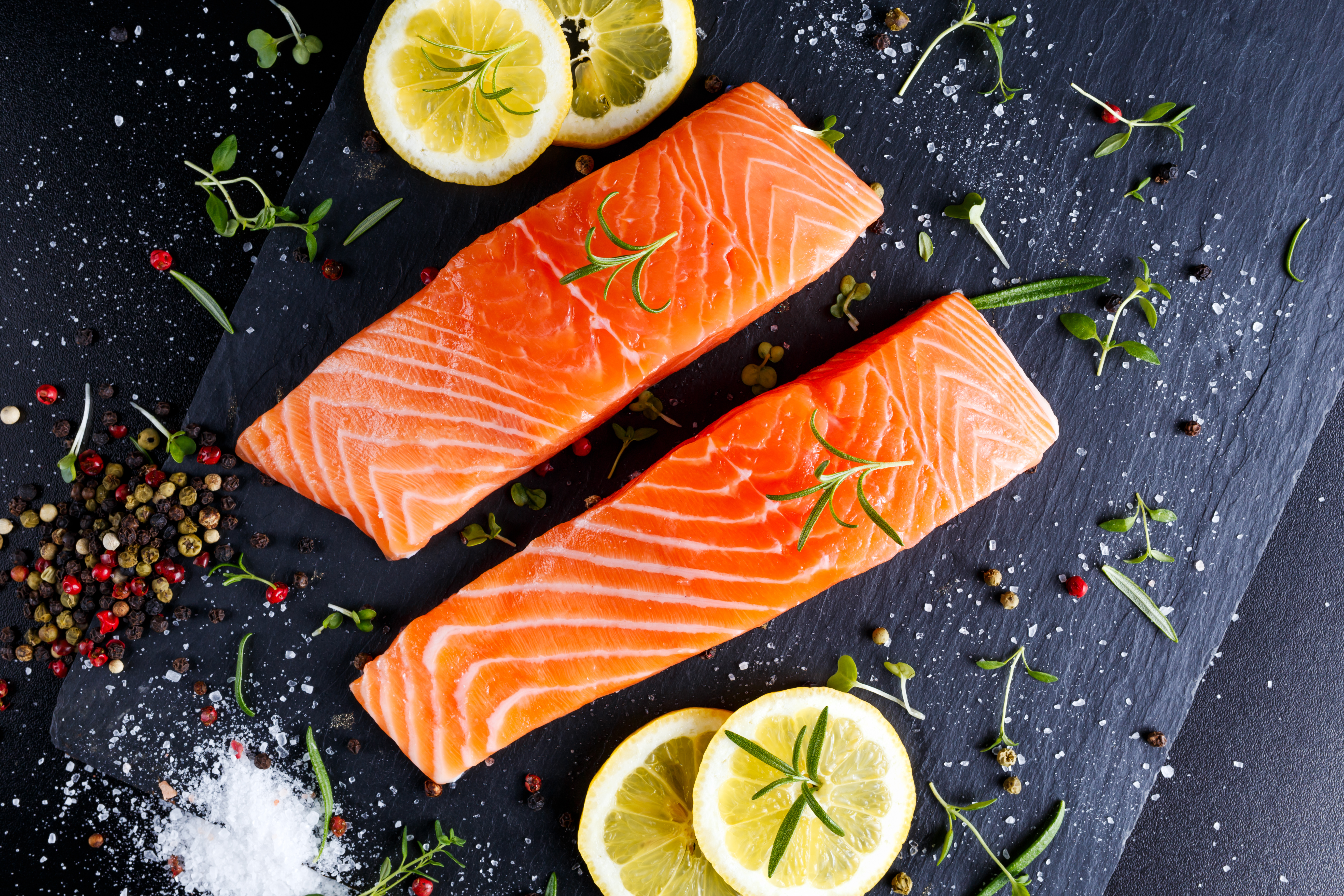 With a focus on hand-picking quality products from the best U.S. organic farms, ranches, and fisheries, you can expect to find products that are organic, non-GMO, free of antibiotics and hormones as well as poultry that's free-range, fish that's wild, and beef that's grass-fed and grass finished. Additionally, there are no planted crops on the farms and ranches and the farms that they work with are all Certified Humane by the Humane Farm Animal Care.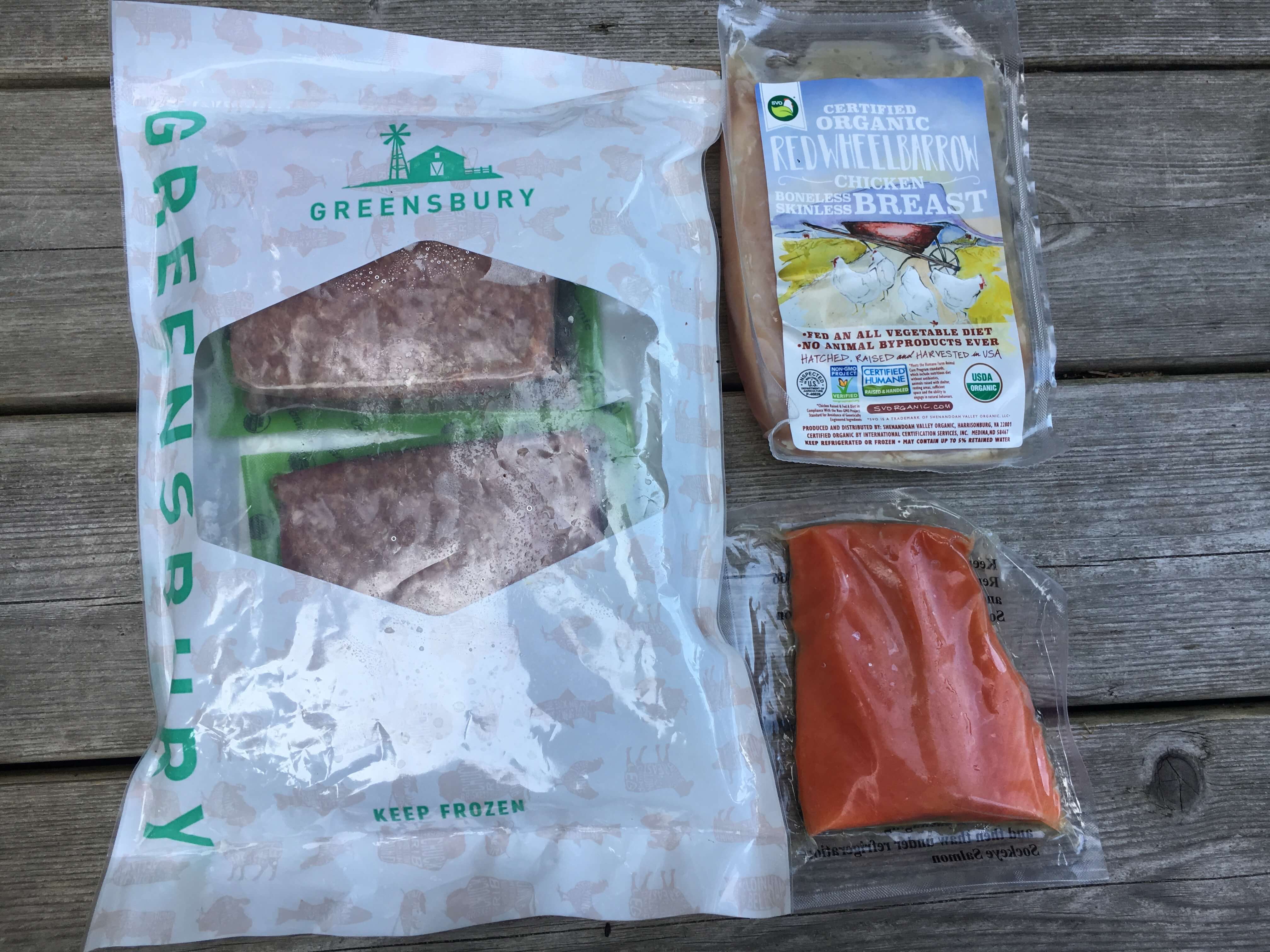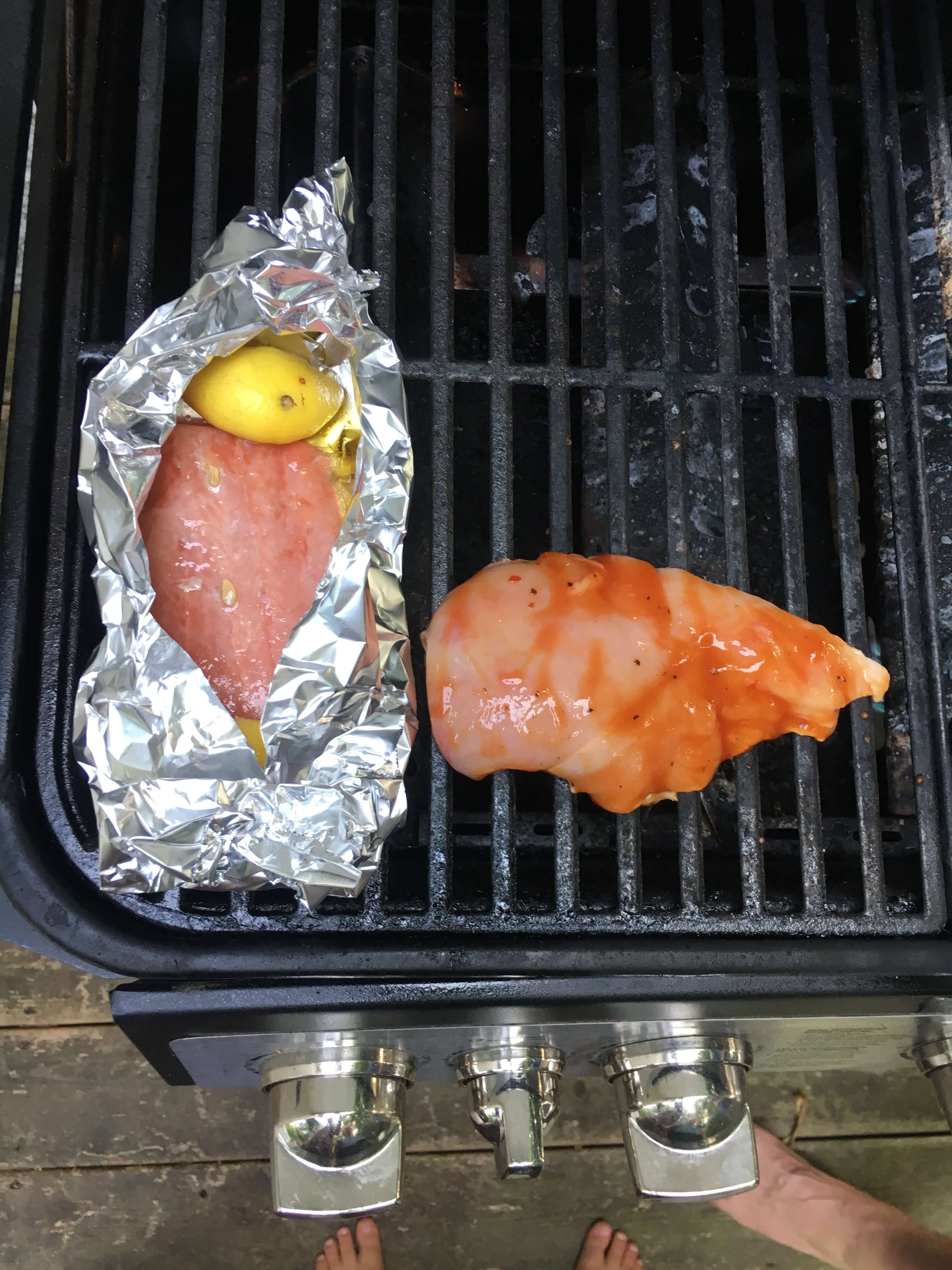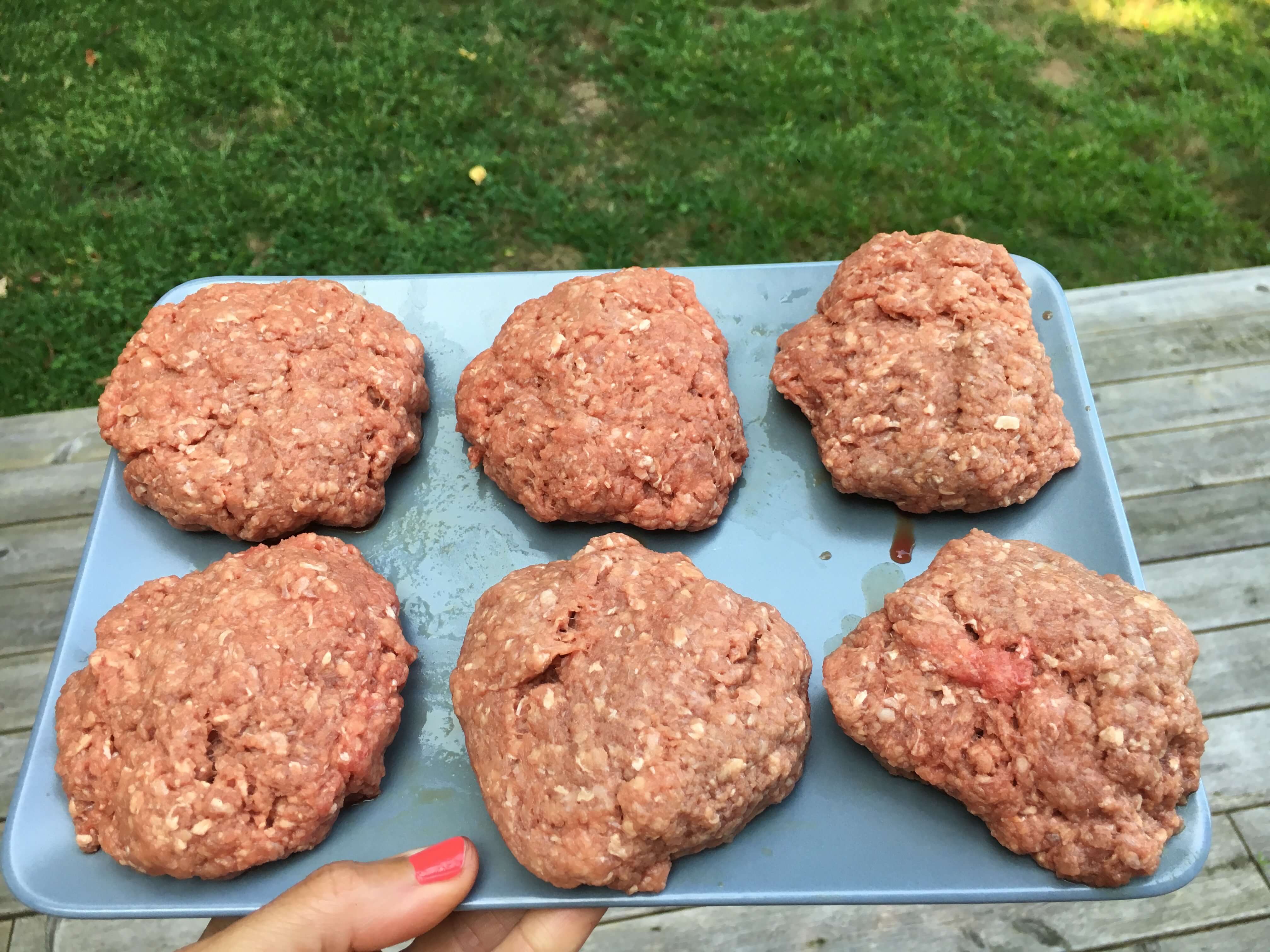 I recently tried out some of their products for a family BBQ and I was pretty impressed by by the ease of ordering and how everything arrived; packaged tightly, using vacuum seal technology, and flash freezing techniques to keep meat fresh as well as to lock in nutrients for up to one year in the freezer.
After defrosting the organic chicken, organic meat, and wild salmon, I got to work with the marinating process; coating the salmon in a simple lemon and olive mix while the chicken was marinated in a sweet BBQ sauce. The meat was used for cheeseburgers and within 30 minutes dinner was ready. We could instantly tell the difference in the quality of meat and fish that was bursting with flavor, tender, and hearty. My two-year, who is a huge burger lover, happily ate her whole burger and the salmon.
A one-stop shop for organic meat and wild fish, Greensbury offers an incredible combination of value, quality, and convenience that I was excited to learn more about. The most surprising part to me, aside from the high-quality, was that pricing is comparable, and in some instances, even more affordable than what you would find in a health food store. And even better you can find grass-fed, organics and wild products all in one place! Read on to check out more in our recent interview, plus be sure to check out our giveaway where you could win your very own selection form Greensbury.
Interview with Greensbury and a Giveaway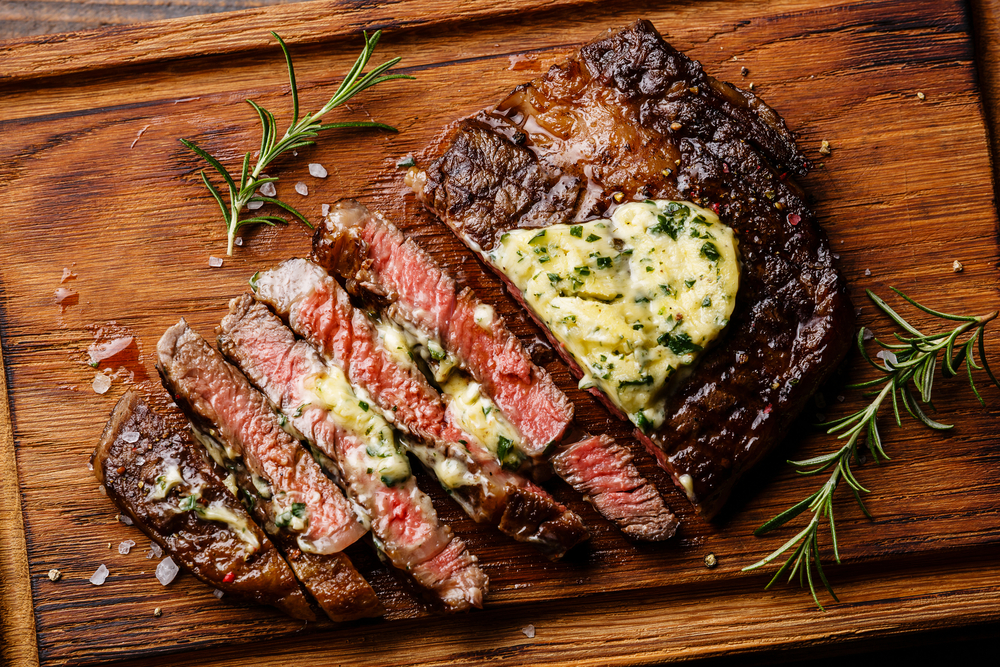 Weekend Jaunts: How did Greensbury start?
Greensbury: Greensbury's founder Todd Horowitz has been in the meat and seafood industry for decades; he's worked in the wholesale market long before the USDA began labeling our food organic. Traveling through California, Todd discovered a small farm producing grass-fed beef and purchased his first grass-fed steak. That evening he cooked two steaks side-by-side: one grass-fed and one grain-fed. Paying close attention to each steak, he noticed a stark contrast in the cooking and the taste. Todd took to traveling the US searching for like-minded farmers and ranchers, researching the grass-fed movement. This marked the beginning of the Greensbury journey.
Weekend Jaunts: Can you tell us how Greensbury is different from what's out there?
Greensbury: We ship products that are flash frozen to maintain freshness. All of our products are vacuum sealed and will last in the freezer for up to 12 months, eliminating food waste. For the beef, we only use natural enzymes and the meat is wet aged for 21-28 days. Meat produced by Greensbury is audited twice, once in Nebraska and once in New Jersey, and each box of Greensbury meat and seafood has been handled with great care.
Weekend Jaunts: How do you form your partnerships with the organic farms and fisheries?
Greensbury: We formed a partnership with one of the country's largest suppliers of organic grass-fed beef, Rastelli Food Groups. Together, Greensbury and Rastelli share a vision: raising organic, grass-fed cattle in a way that is sustainable, humane, and consistent in taste and quality. We work together to find farmers and ranchers that are committed to humane practices. Our organic meat and grass-fed beef is free of hormones, steroids, and antibiotics.
Weekend Jaunts: Why do you think it's important to buy organics?
Greensbury: We believe that eating well is the key to living well. Organic food is not only better for our bodies, but it's better for the animals and the environment. It's the only way to eat.
Greensbury Giveaway
WIN IT: We are giving away one product from Greensbury! To enter, tell us what you would love to try from their website in the comments section.  We will select one random winner on September 5th at 12pm EST.