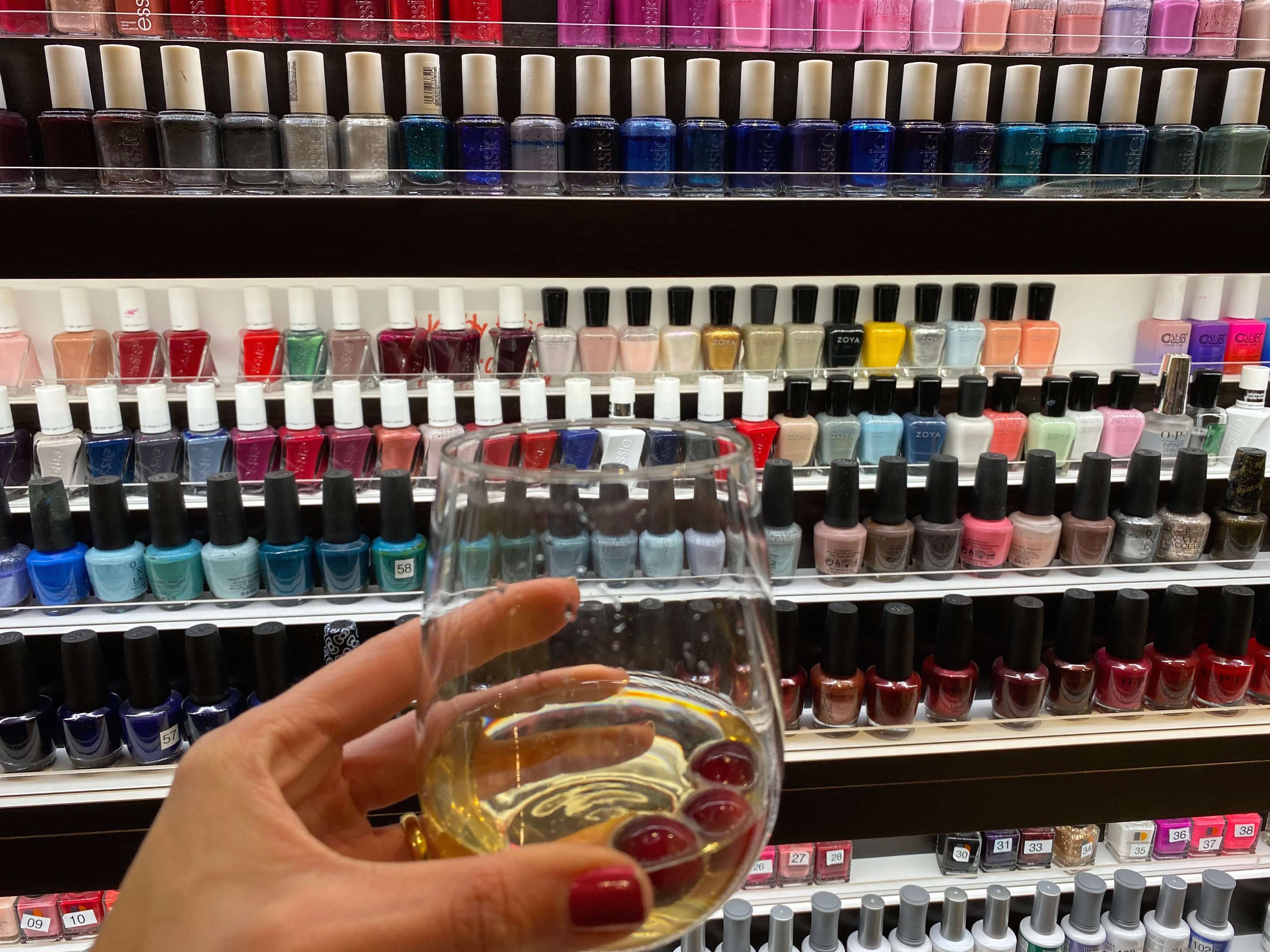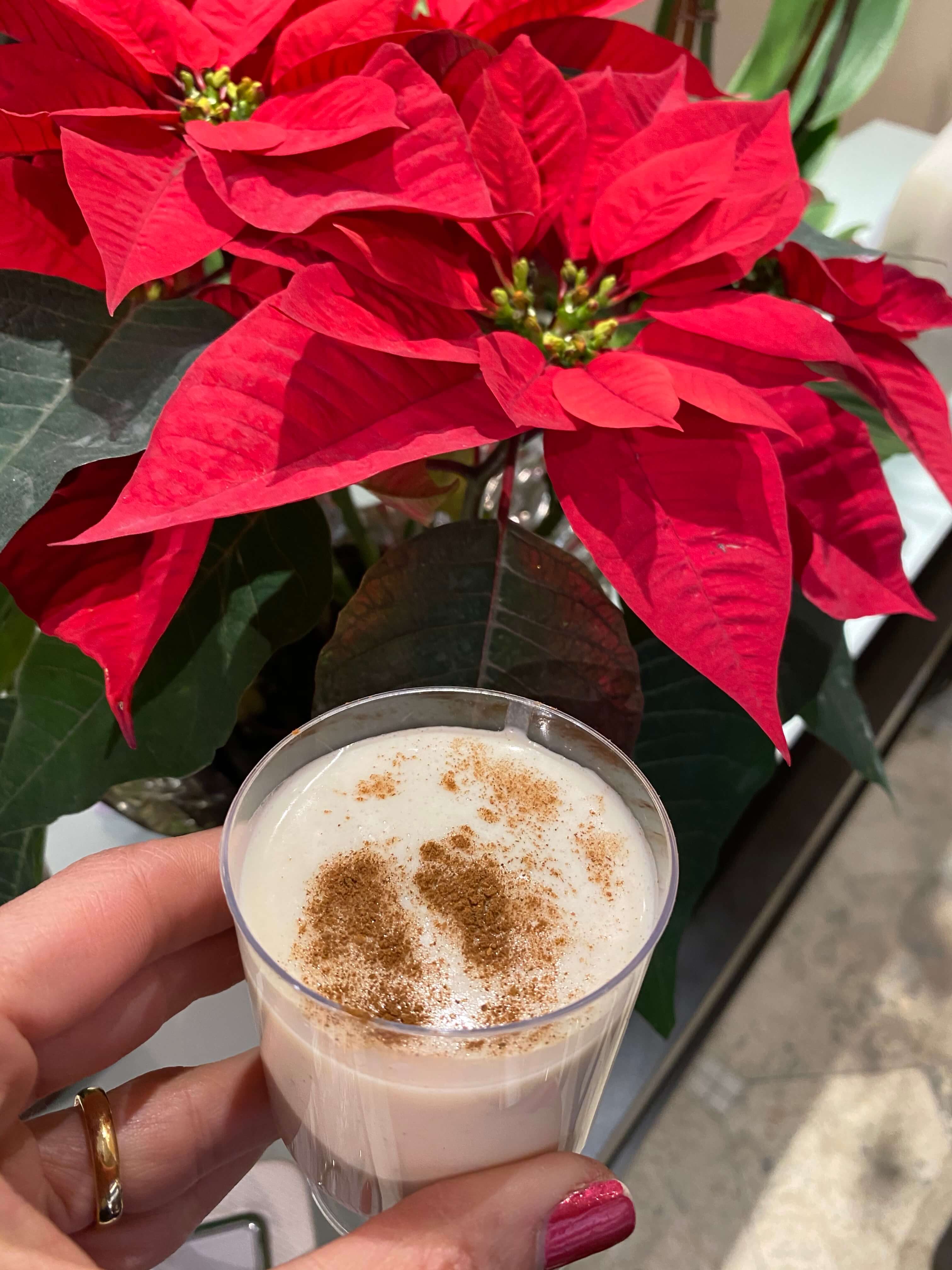 I love discovering new things about Westchester. From food to cool things to with the kids, there are endless things to discover. Recently, I had the opportunity to check out Nail Spa Elmsford, a seemingly discrete-looking nail salon (from the outside) that was incredibly clean, professional, and busy!
I'm pretty boring when it comes to my nails. While I do get them done around once a week, I don't typically deviate that much from my favorite seasonal colors or type of polishes. At Nail Spa Elmsford, I was surprised by all of their services (which even includes lash extensions and waxing) as well as every type of manicure, artificial nails, pedicures, etc using everything from SNS to gel to traditional polish, and so much more! While there was an endless list of options, the staff was super attentive and helpful to steer me in the right direction. They also work with all of their clients to help them to make the right choice for everyone's lifestyle.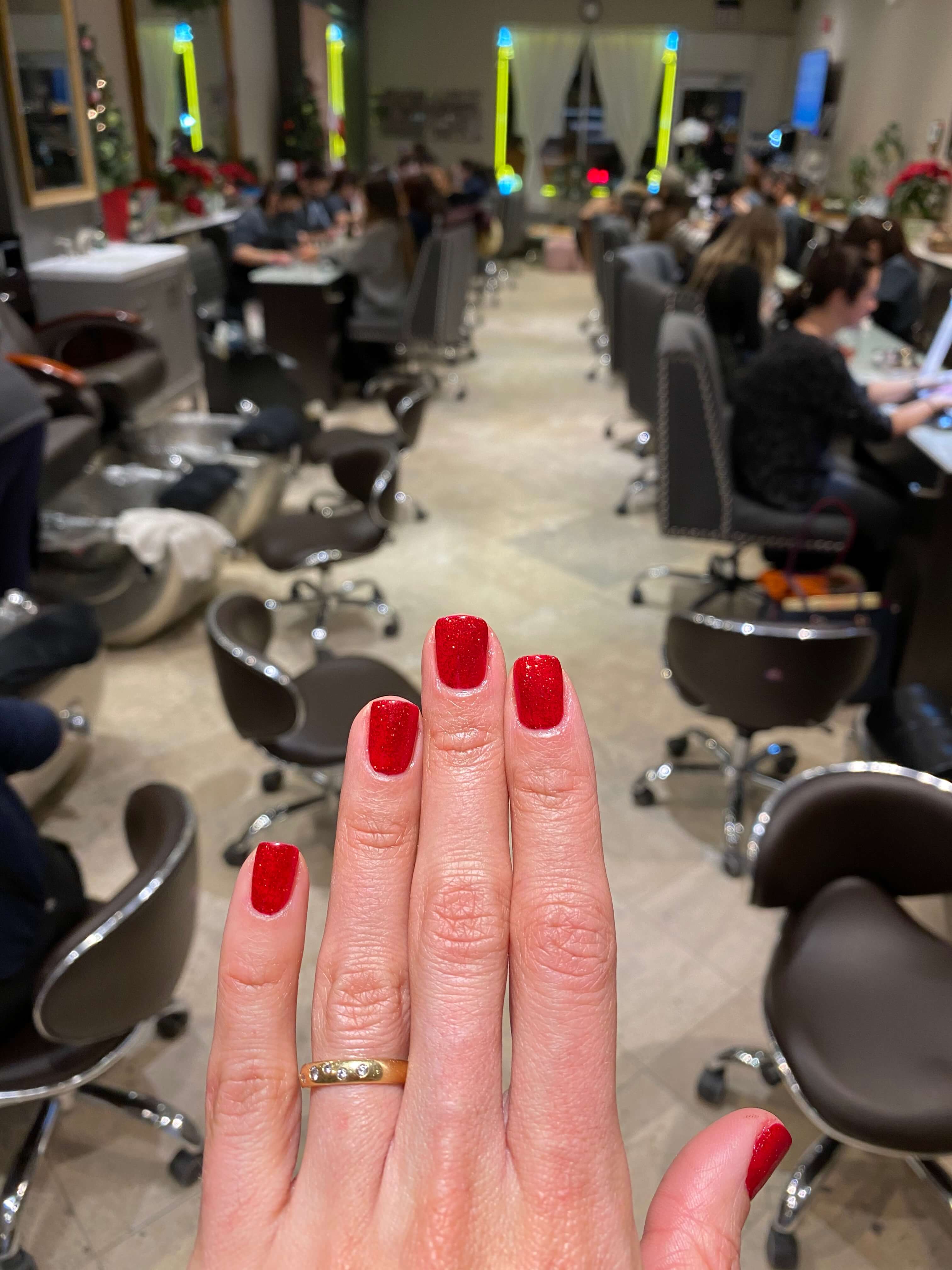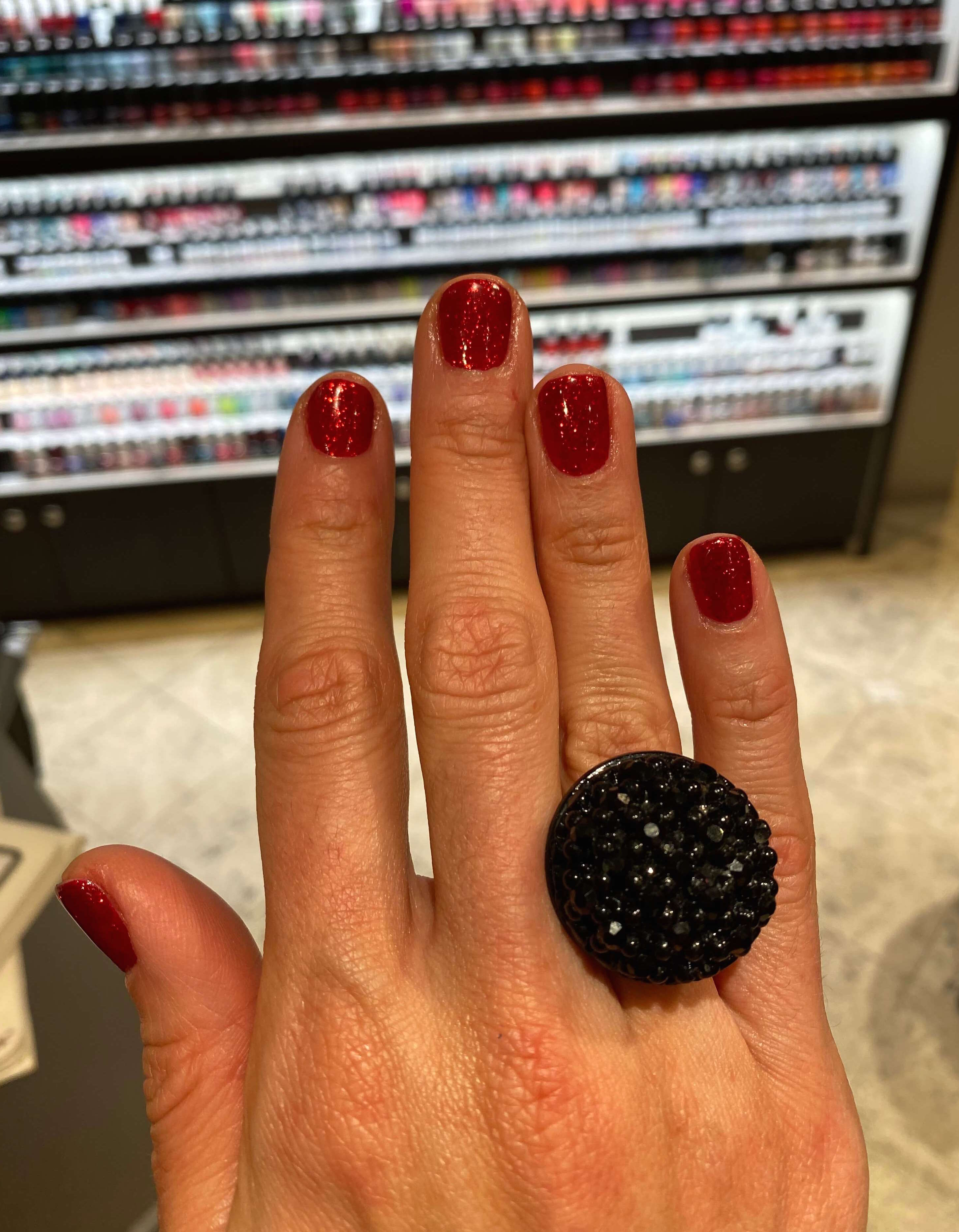 I opted for a gel manicure using a sparkly red nail polish. While it wasn't anything wild, it was different from me and something I was excited to rock for the holiday season. And I'm happy to report that two weeks later and my color is still going strong, which is pretty awesome for a busy mom. I also love that it was last through the New Year until I'm ready to test out another look for 2020. Also, you've got to check out their Instagram page for some of their work. It's super inspiring and will help you to get some ideas flowing, if you happen want to break free from team boring, like me.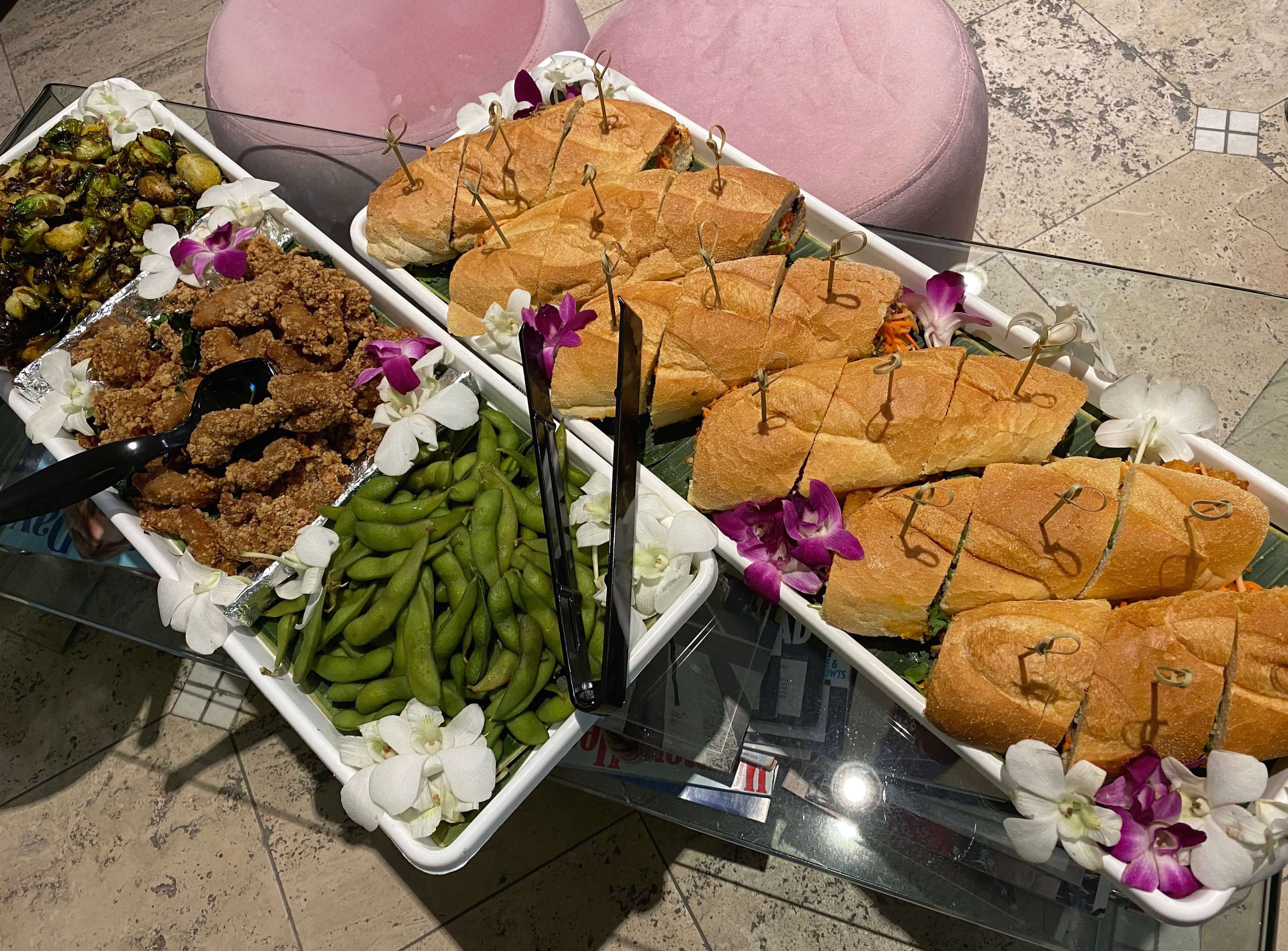 In addition to getting my nails done, I also enjoyed a delicious spread from The Banh Mi Shop featuring some incredible brussels sprouts and their banh mi sandwiches (the fish one was my favorite). I'm hoping to visit there soon to try out their noodle bowls.
Get there:
Nail Spa Elmsford
327 East Main Street
Elmsford, NY 10523
For more information, please visit:  https://nailspaelmsford.com/services.html
And be sure to book a reservation- they are often very busy!
I was provided with a complementary nail service for review. All opinions, as always, are my own.