Adventurous weekends certainly change a bit when kids come along. But there are still many ways to have fun and enjoy family time that's out of your normal routine. We recently experienced such an adventure while enjoying an exhilarating show and forkless dinner at Medieval Times Dinner & Tournament.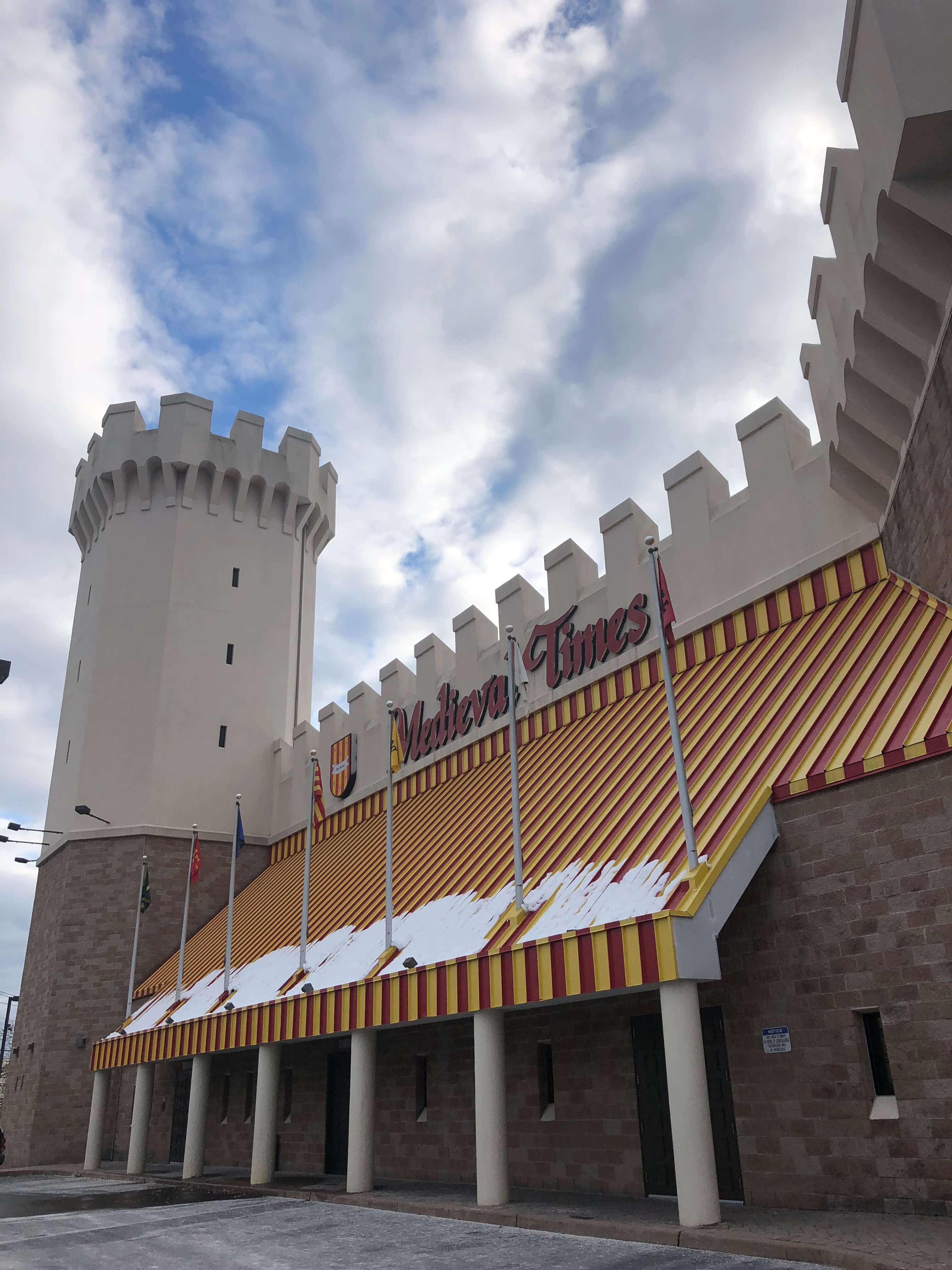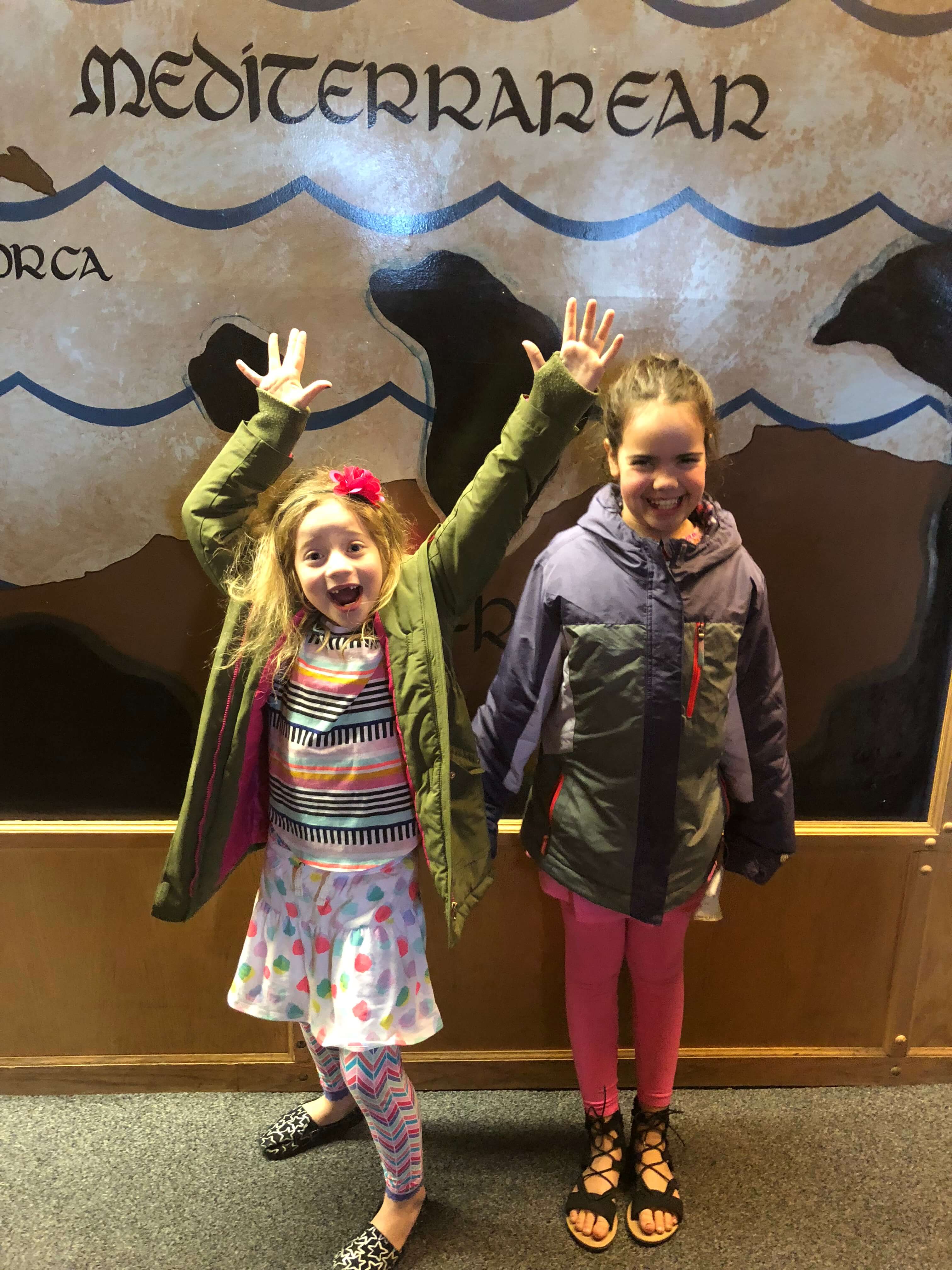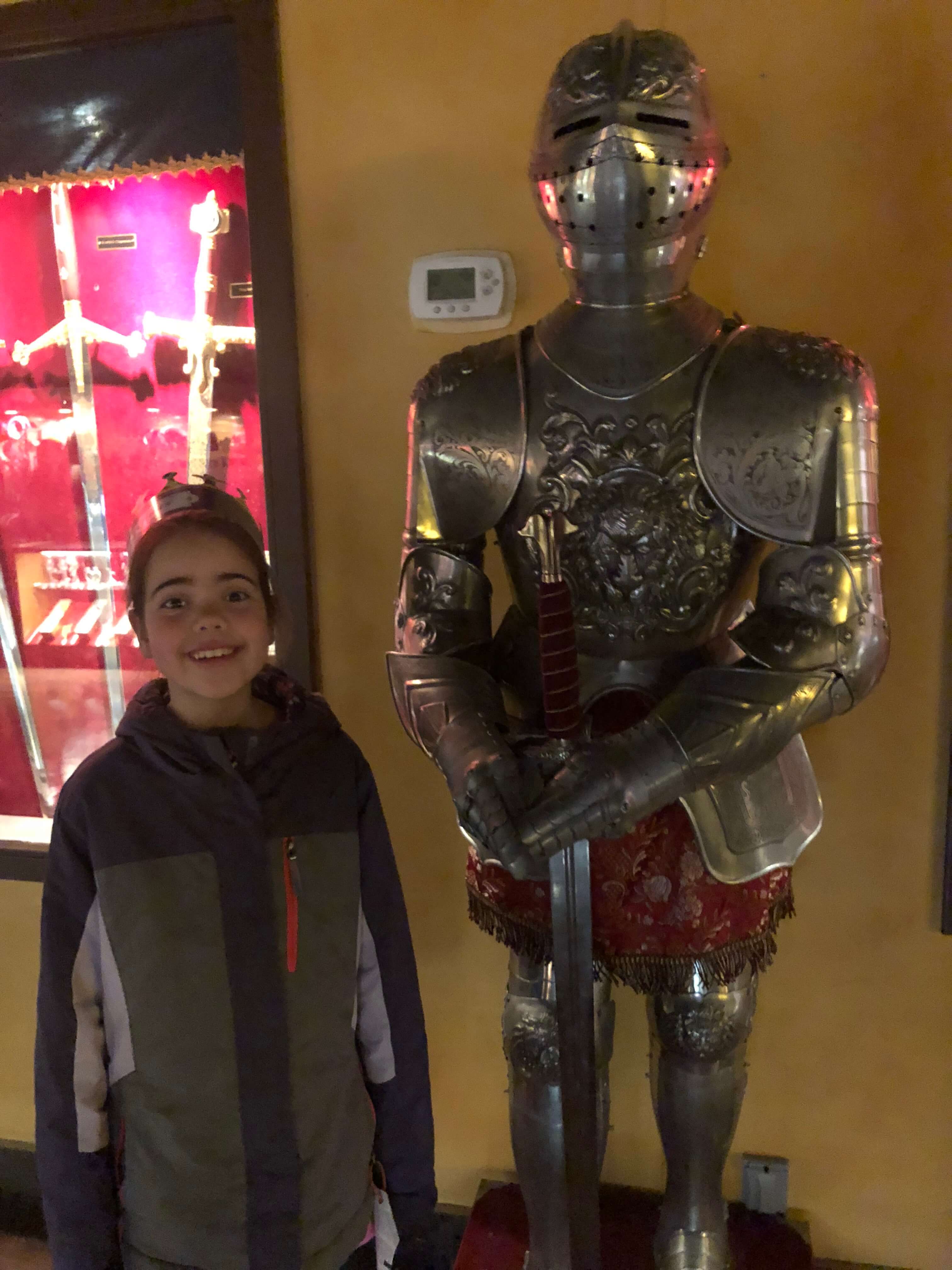 Upon arrival to their Lyndhurst, NJ location (they have other locations throughout the country as well), we checked in, and while there was a lot of people, it moved pretty seamlessly where we were given our table color and matching crowns. We then took a picture with one of the characters from the show and were directed to go into the Hall of Arms. This massive room was filled with food, drink, and gift vendors as well as the location of a demo from some of the characters. Oh, and the bathrooms were located here, too. Medieval Times advises to arrive 75 minutes prior to the show to have enough time for check-in and observing this area, but we arrived around 15 minutes before our show and still felt like we had enough time to look around, go to the bathroom, and purchase some illuminated flowers for the girls.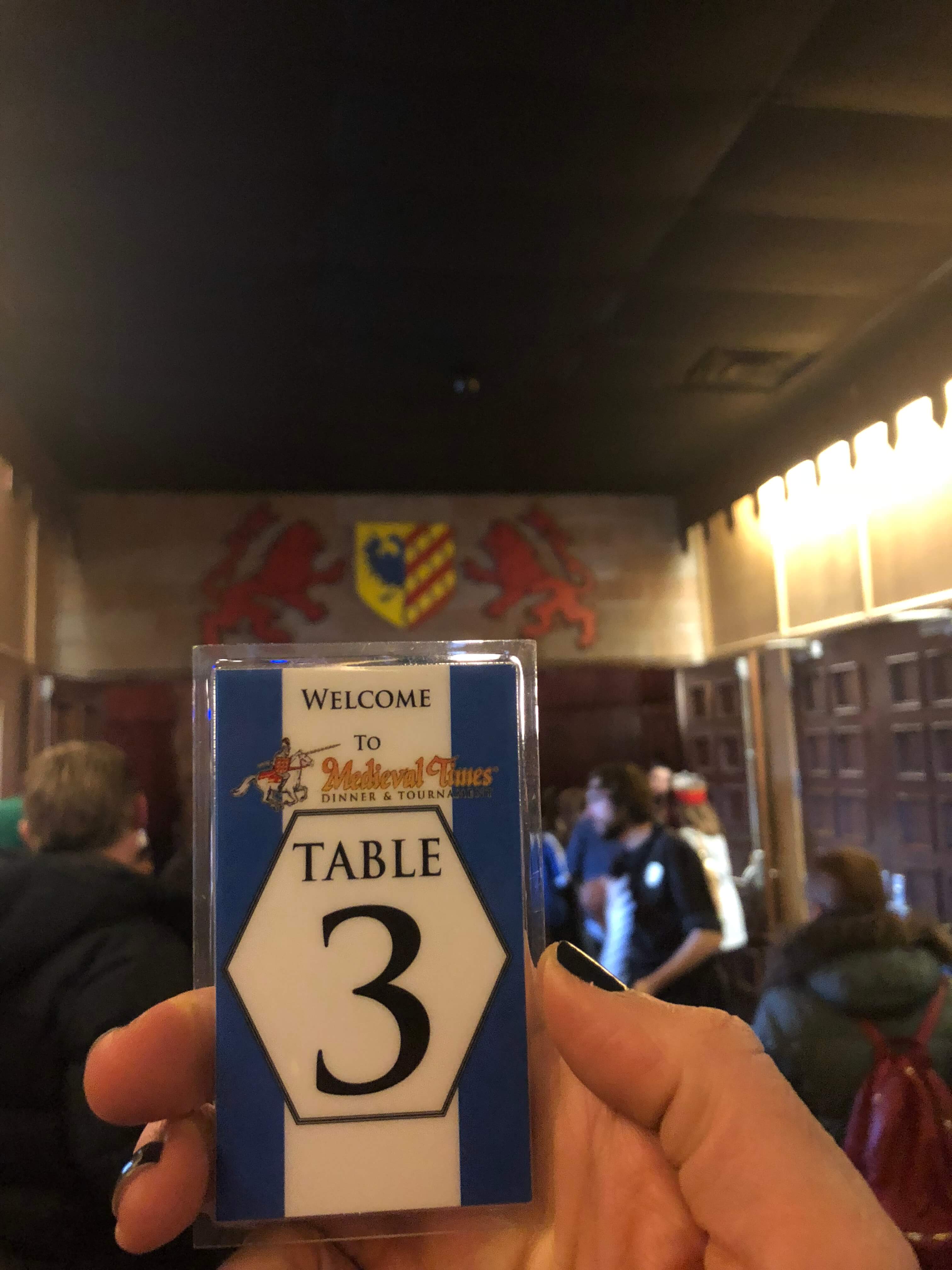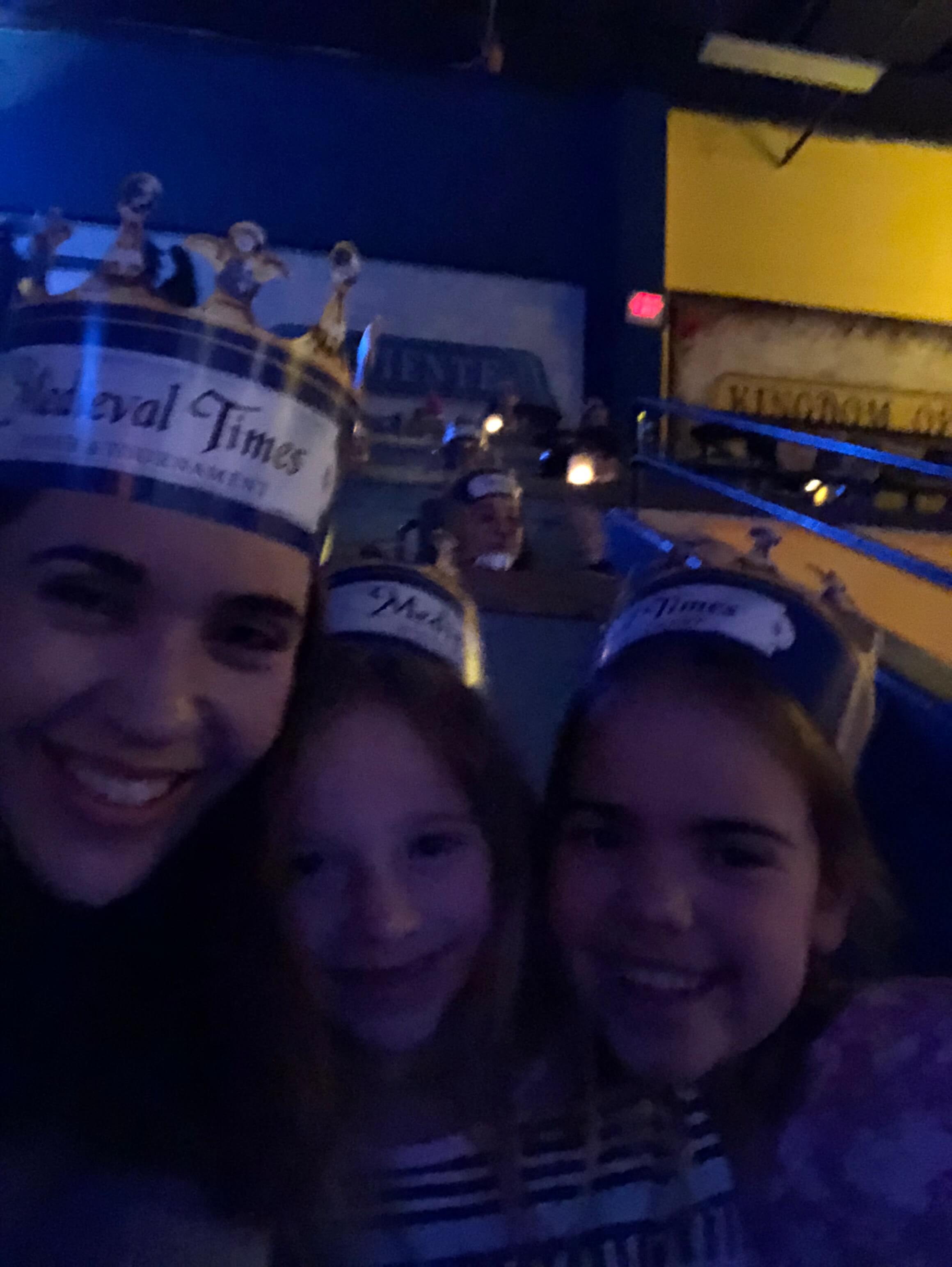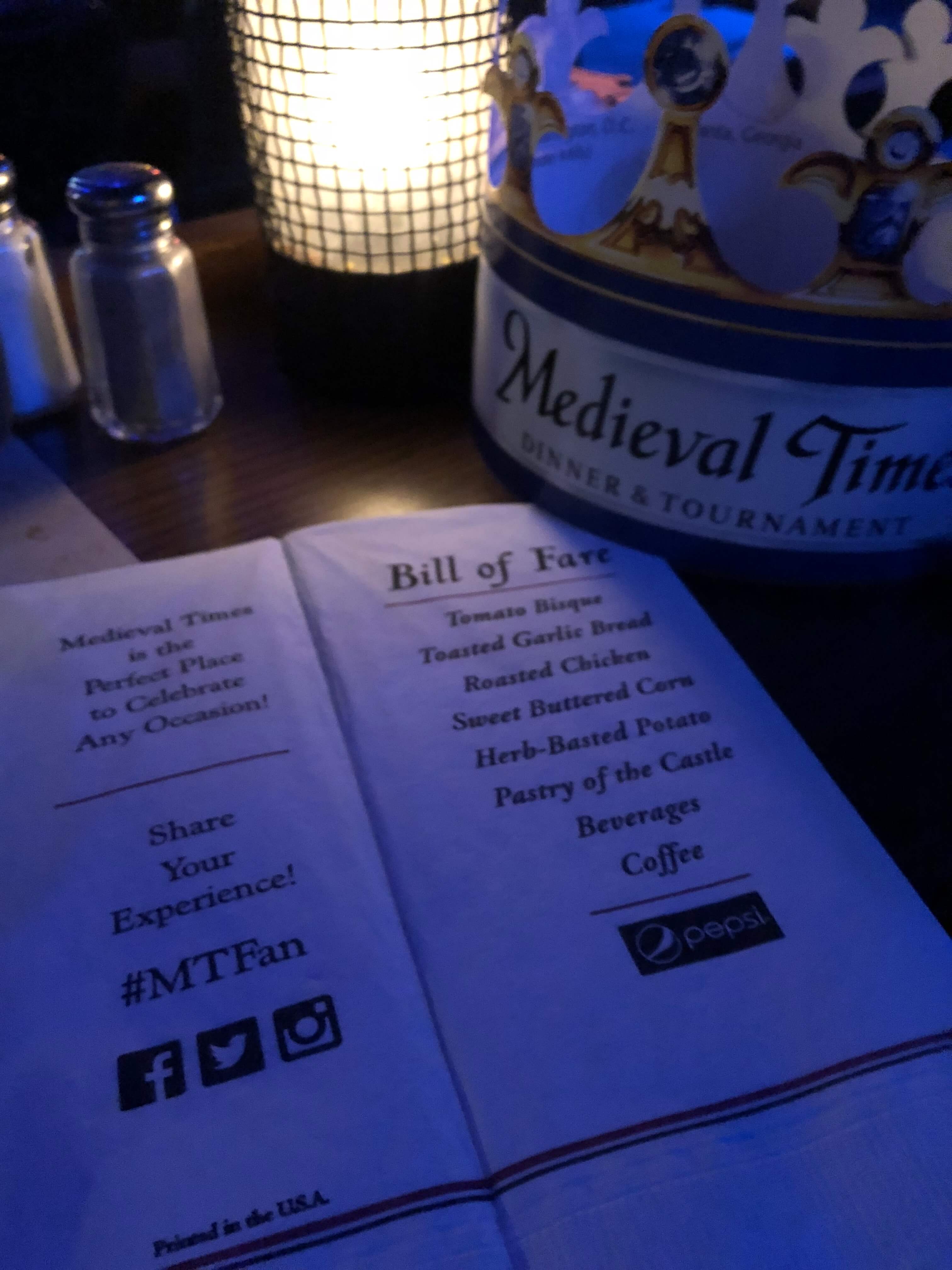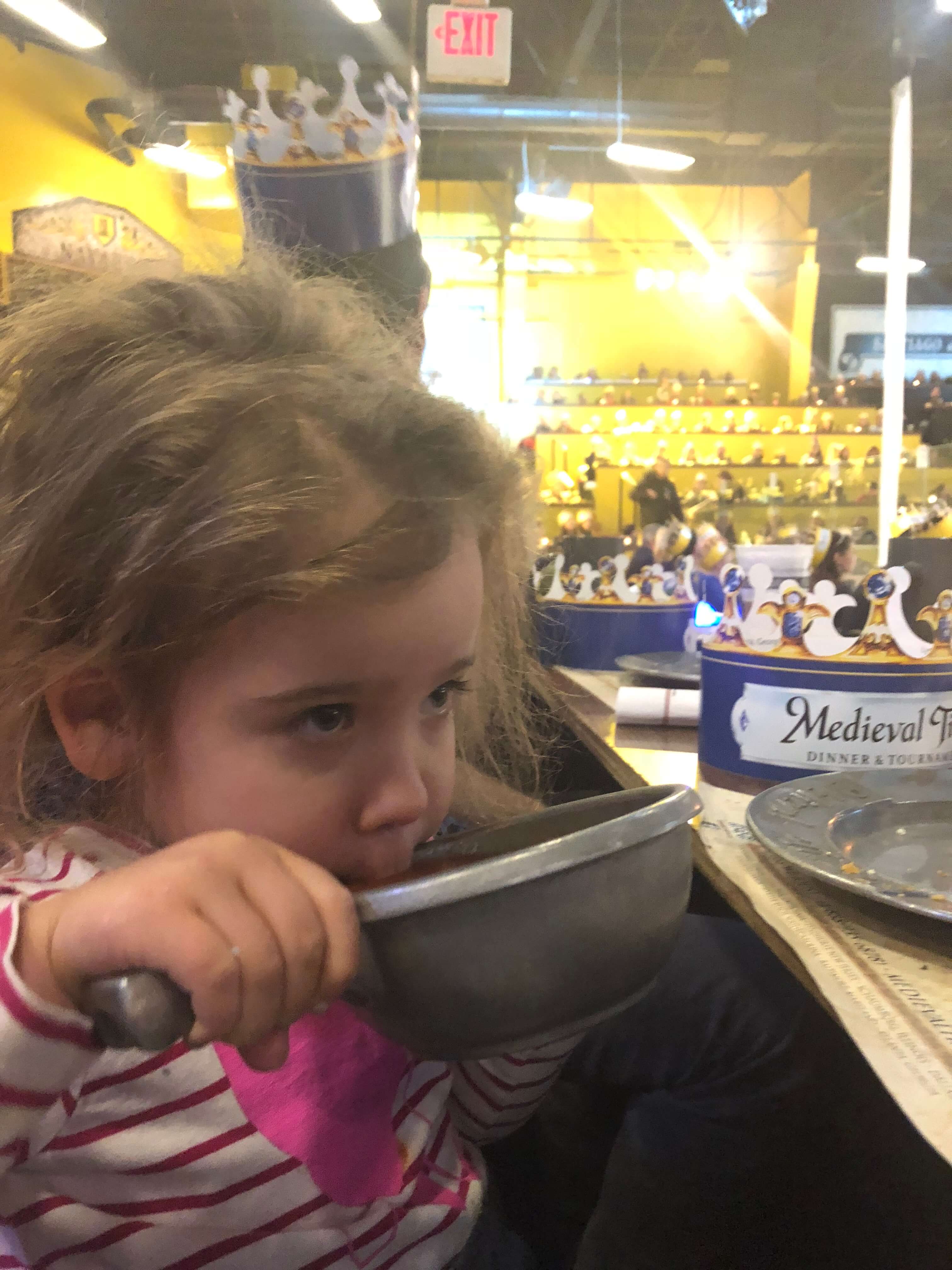 When it was time, we proceeded to our section in the Grand Ceremonial Arena, after, of course, taking pictures in some of the royal chairs that were on display. After settling into the blue section (there are six total), our waiter (aka a serf) provided us with a choice of beverages (water, soda, or lemonade); whereas alcoholic beverages were taken by another waiter (a wench) for a separate charge. The first course of tomato soup and rolls were up next, which was followed by the opening of the show.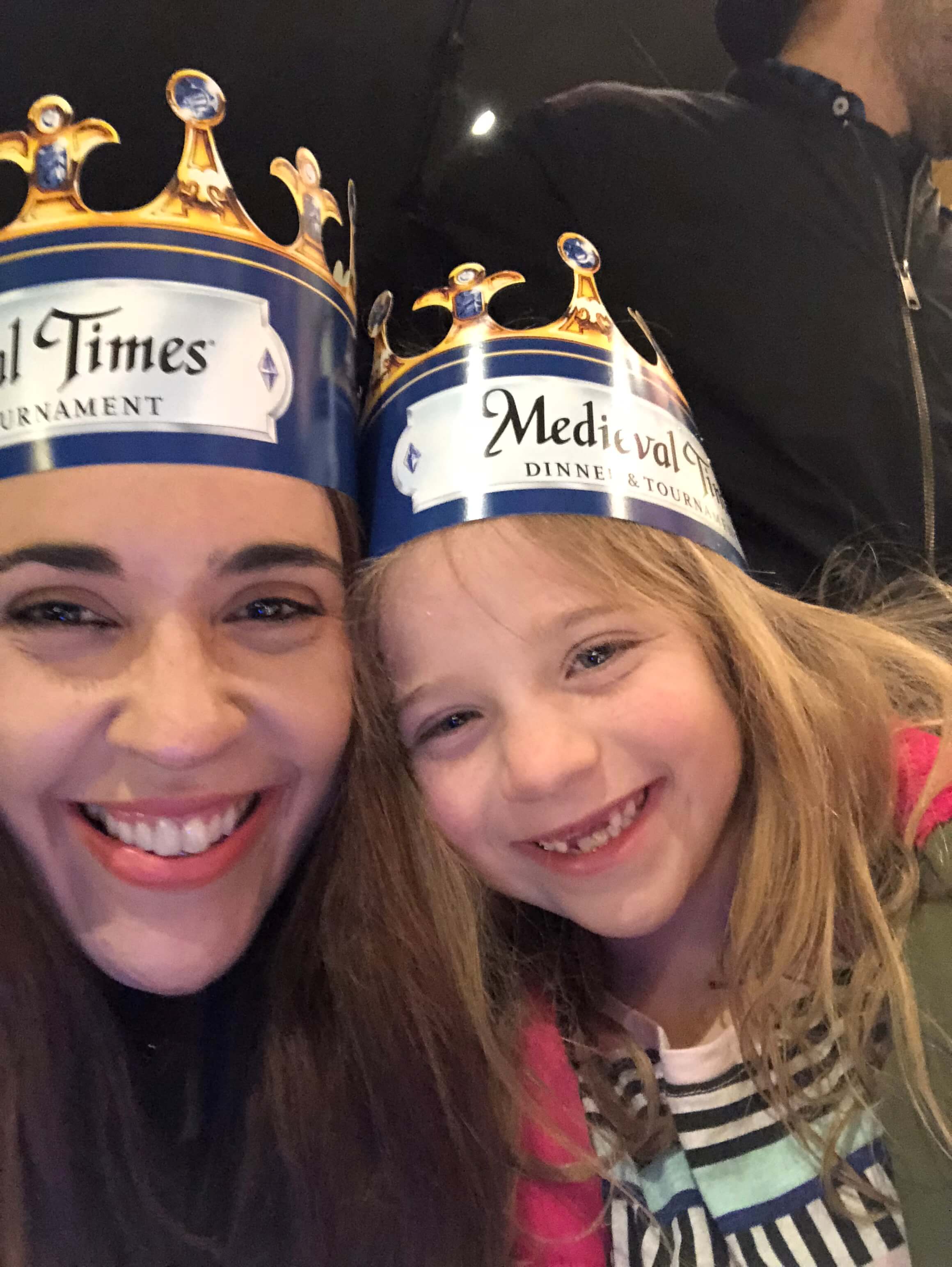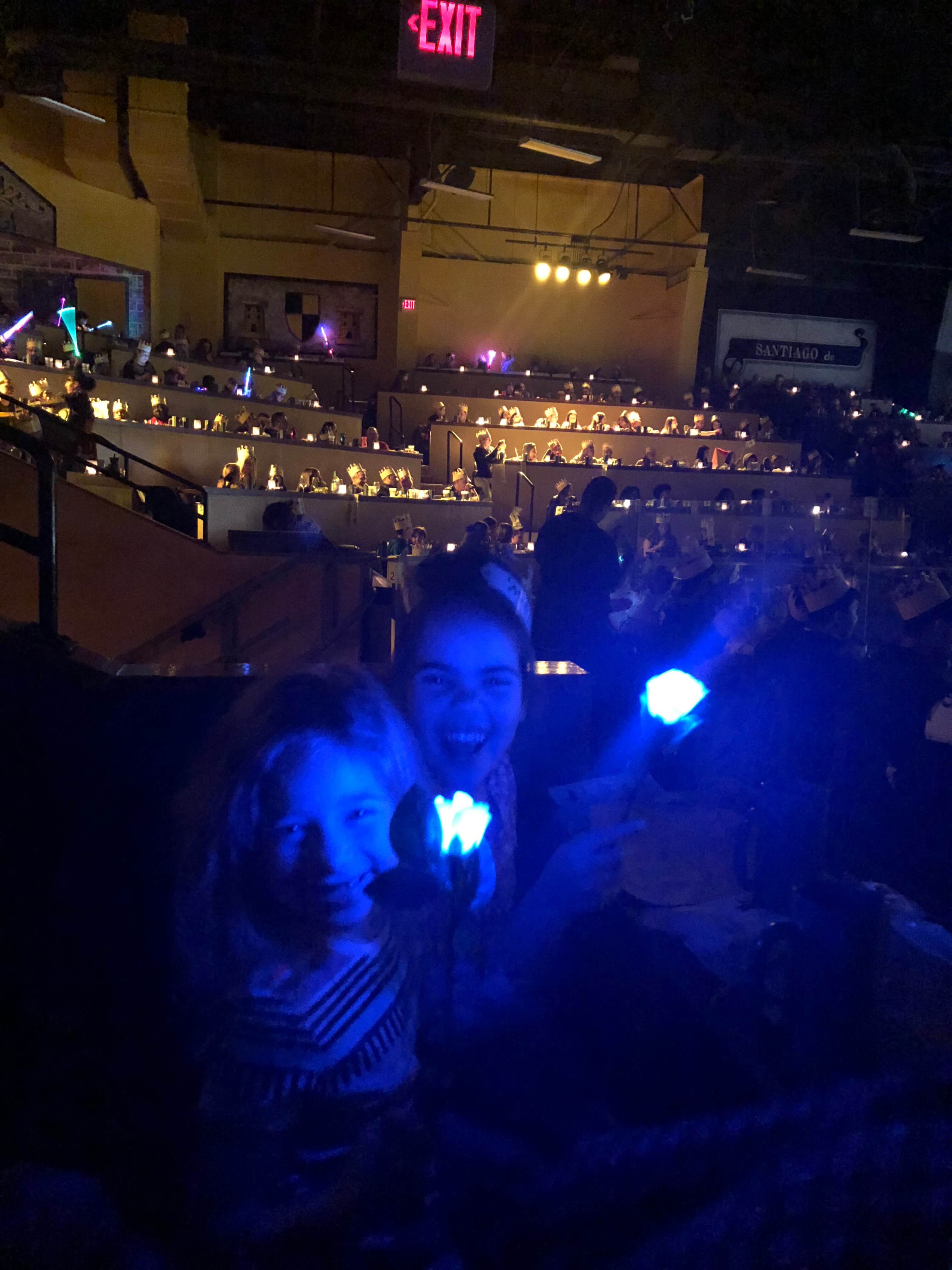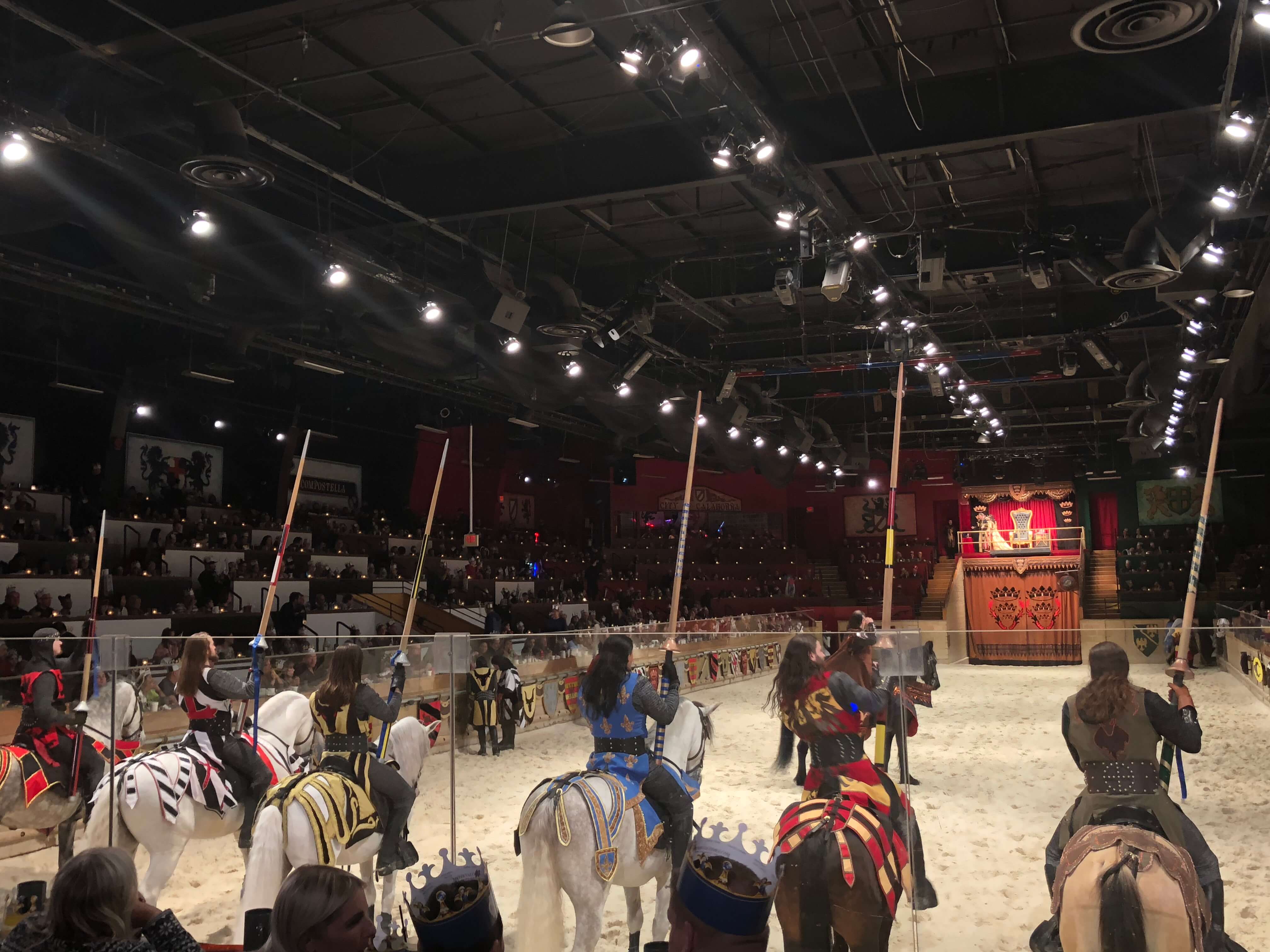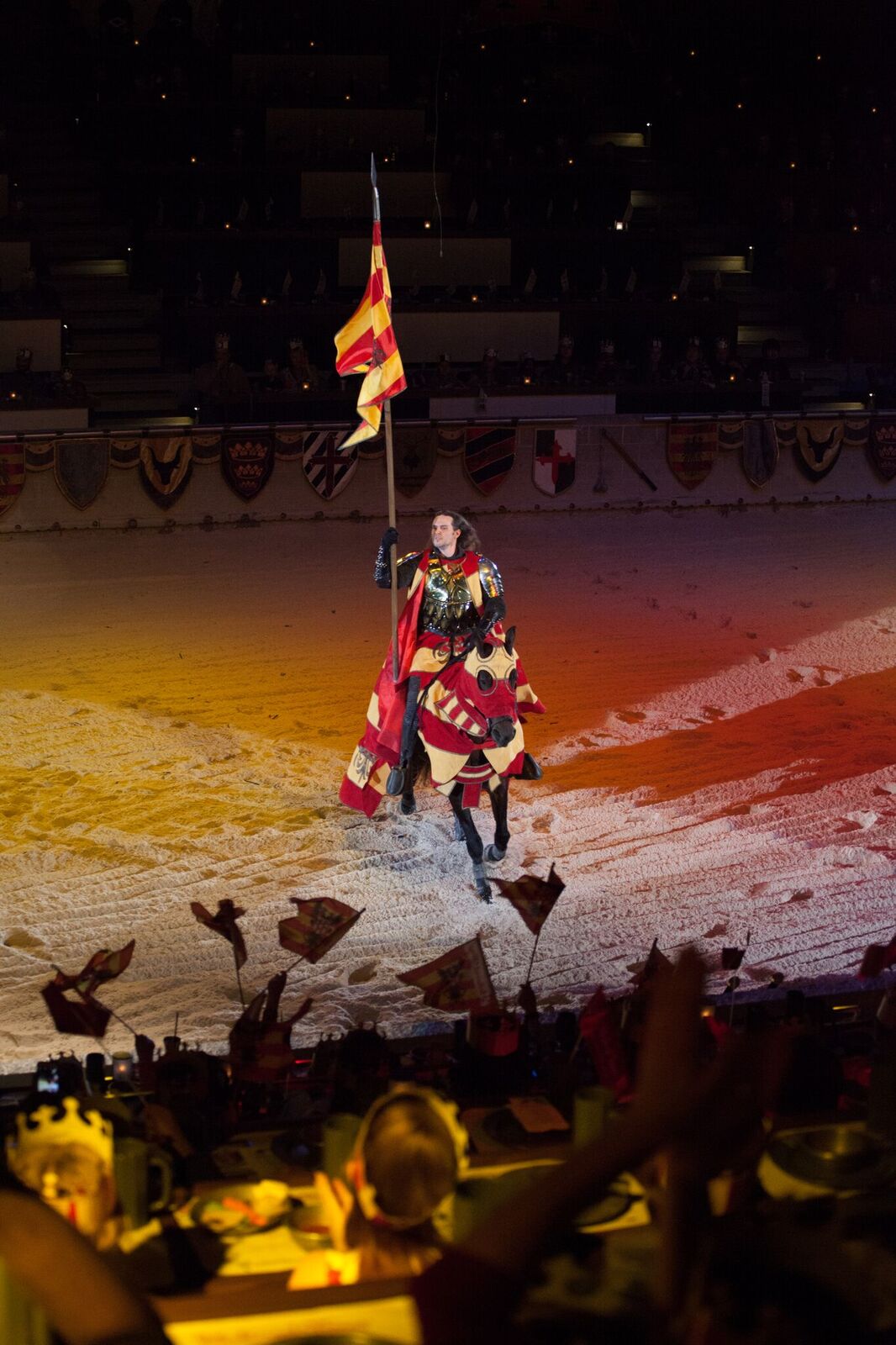 Every section in the Arena was organized by a designated color where audience members were involved in the process by cheering their knight and booing the opposing knights and their colors. The girls got into this right away, cheering for team blue and watching, in awe, as the knights showed-off their sword and horse-riding skills. In between watching the show unfold, our waiter brought our dinner to the table, which was a huge chicken, corn, and baked potato. They also have food options for vegetarians and for those with allergies.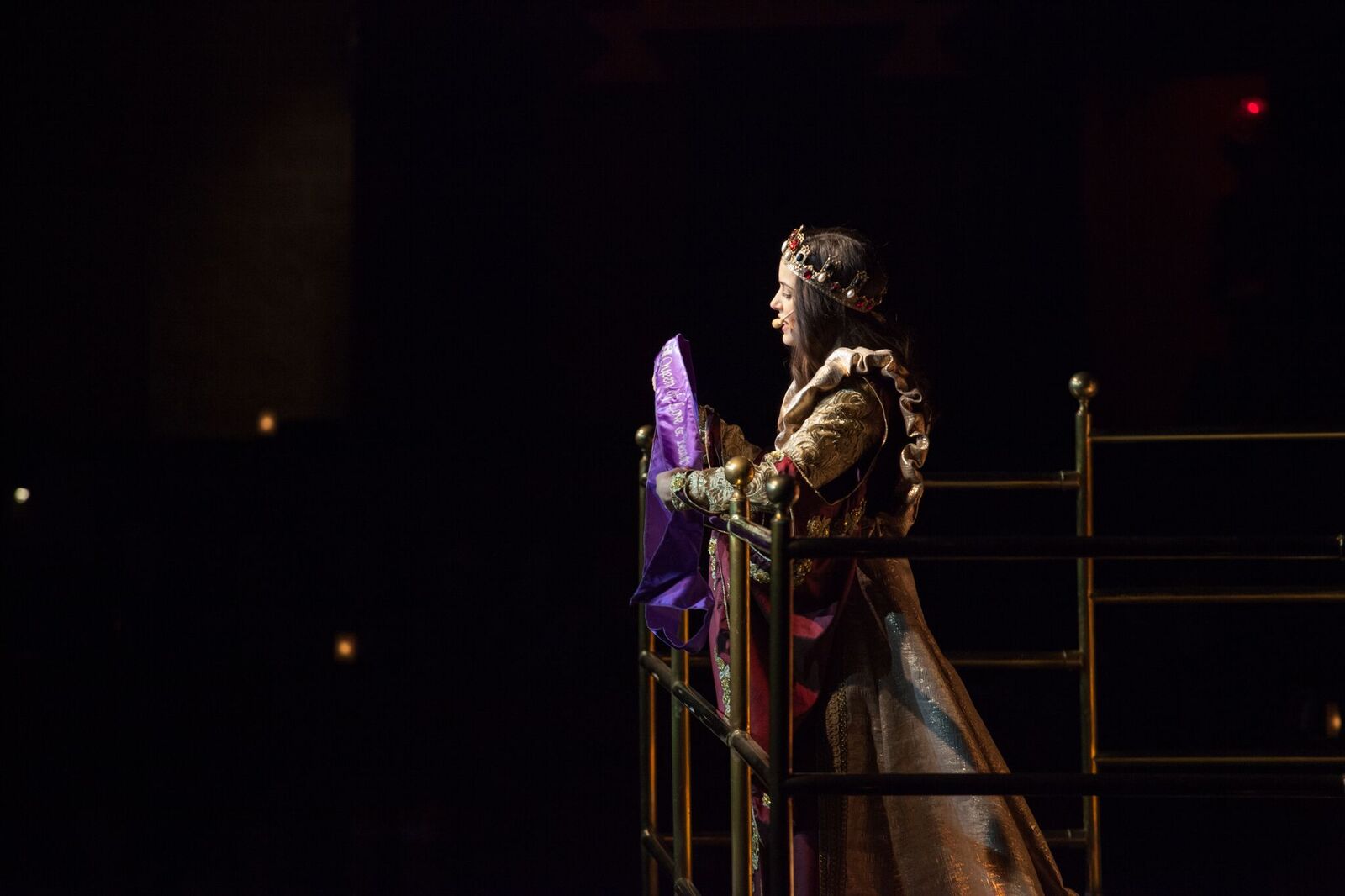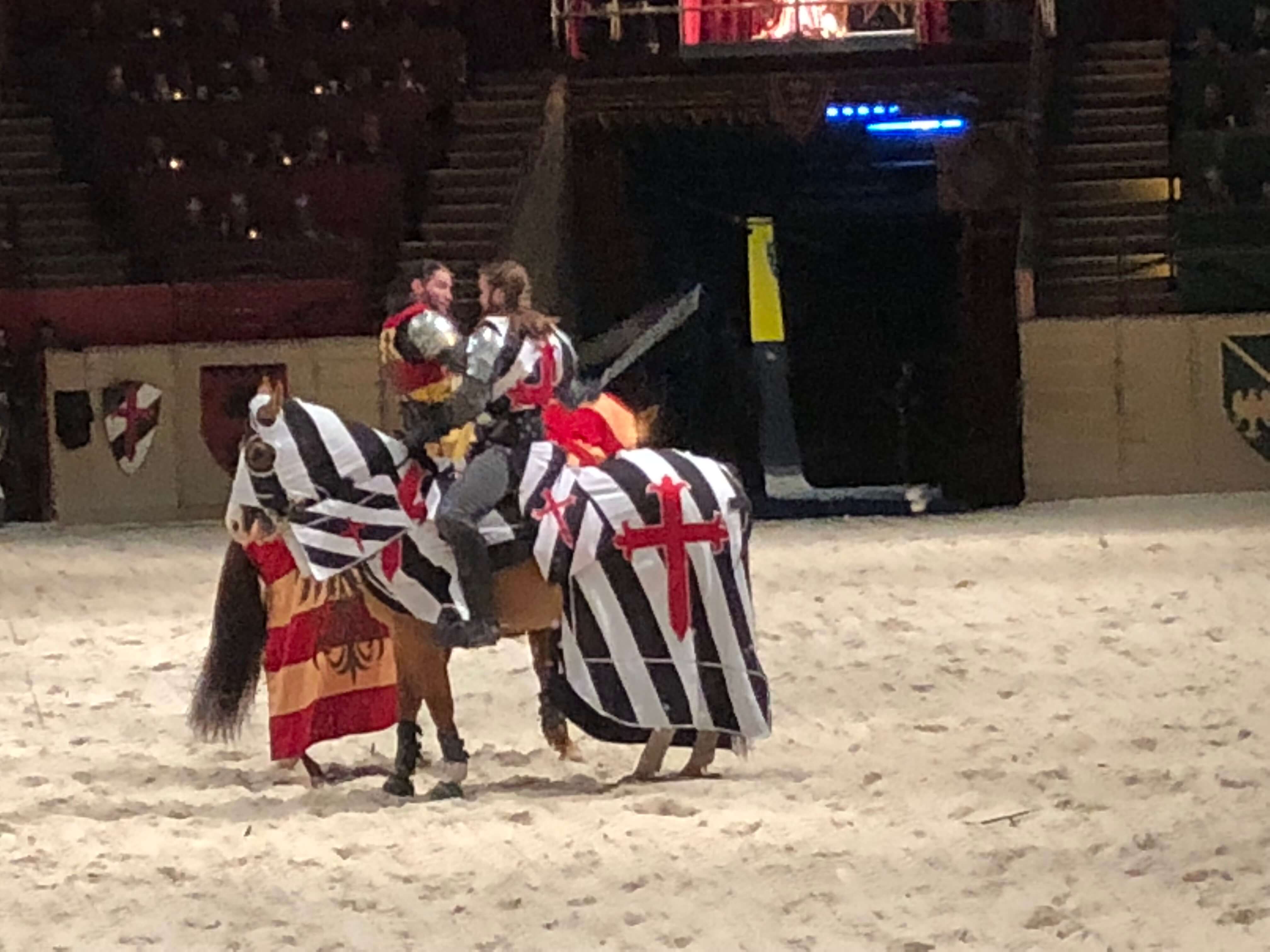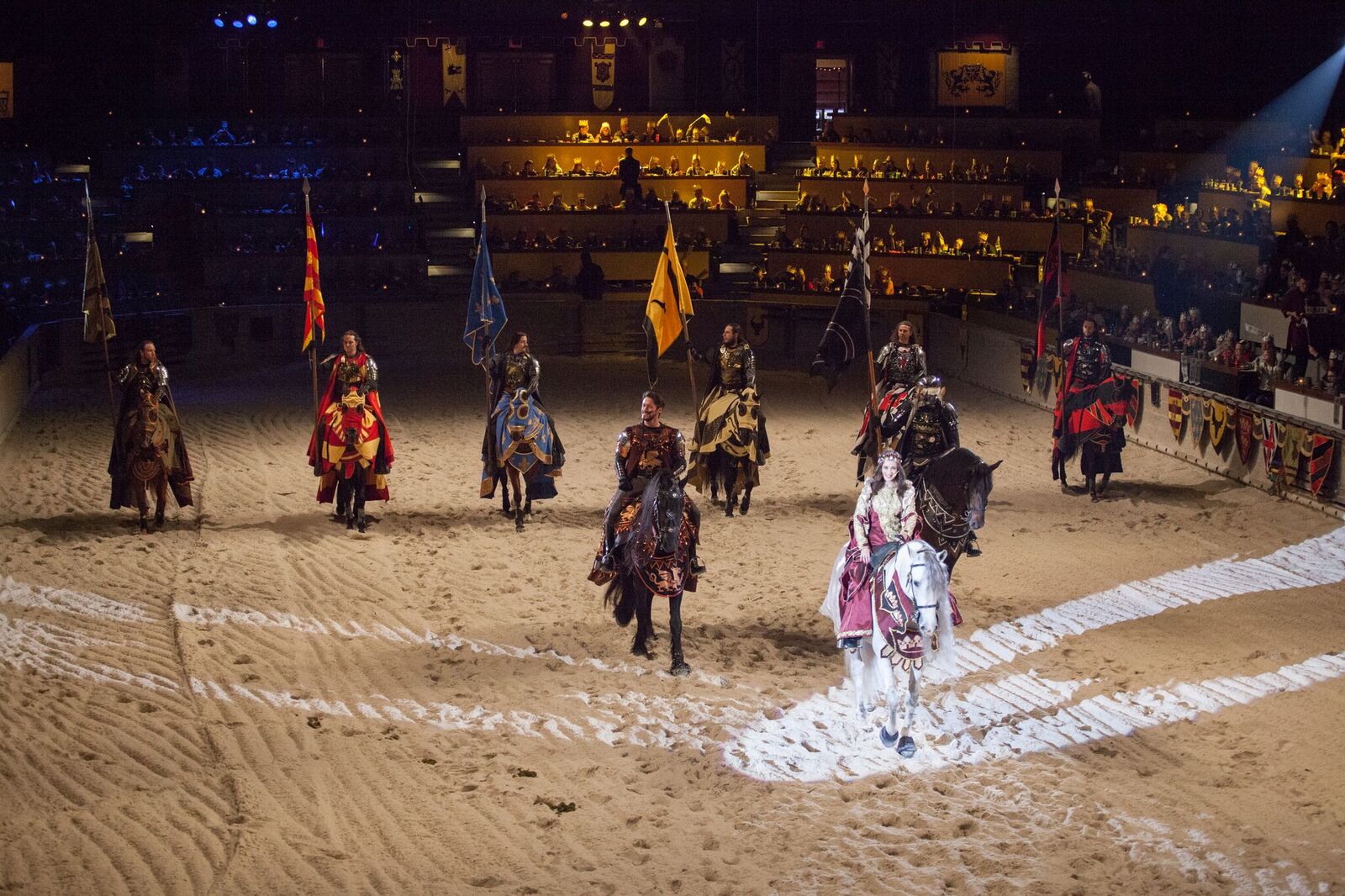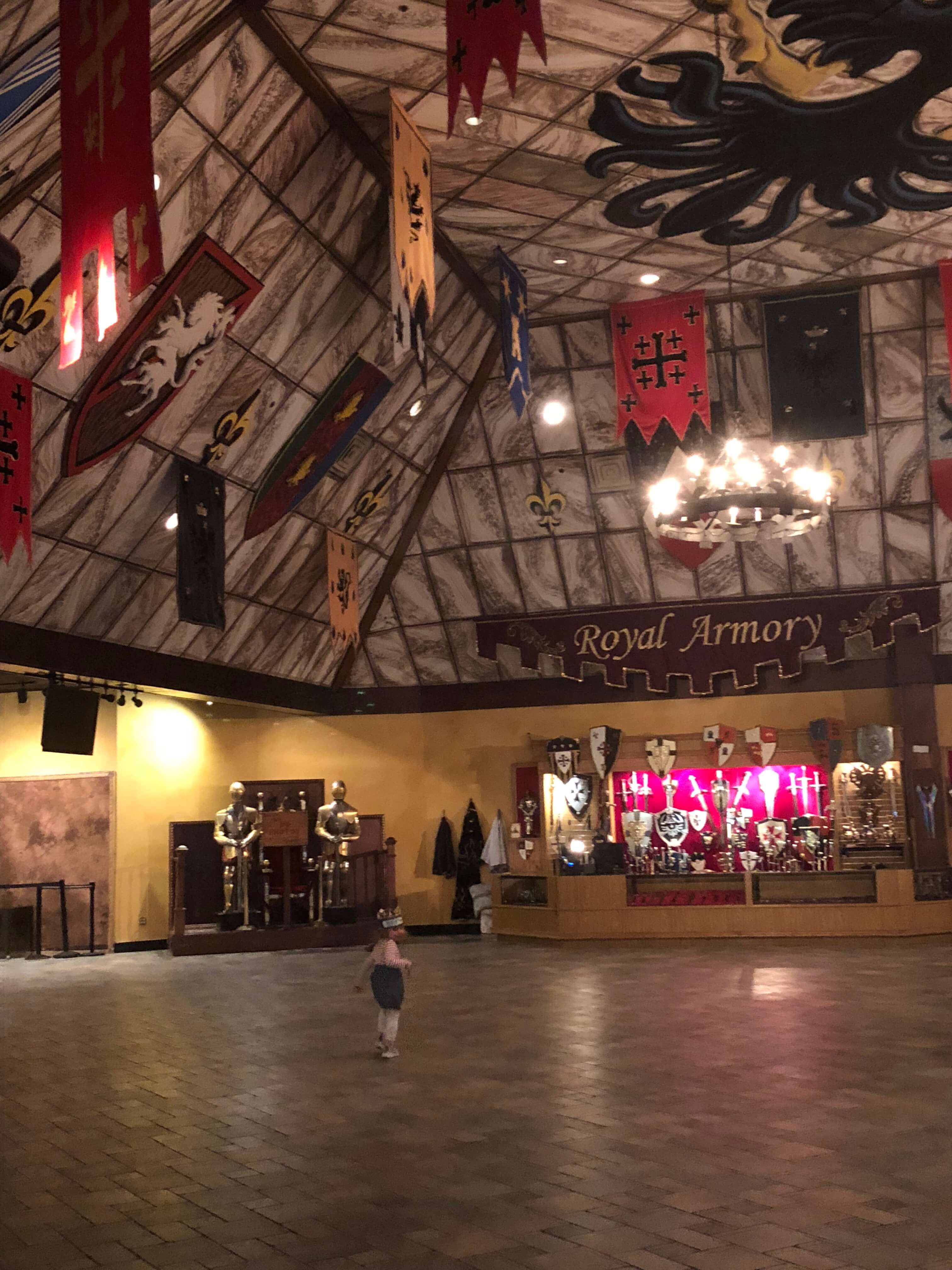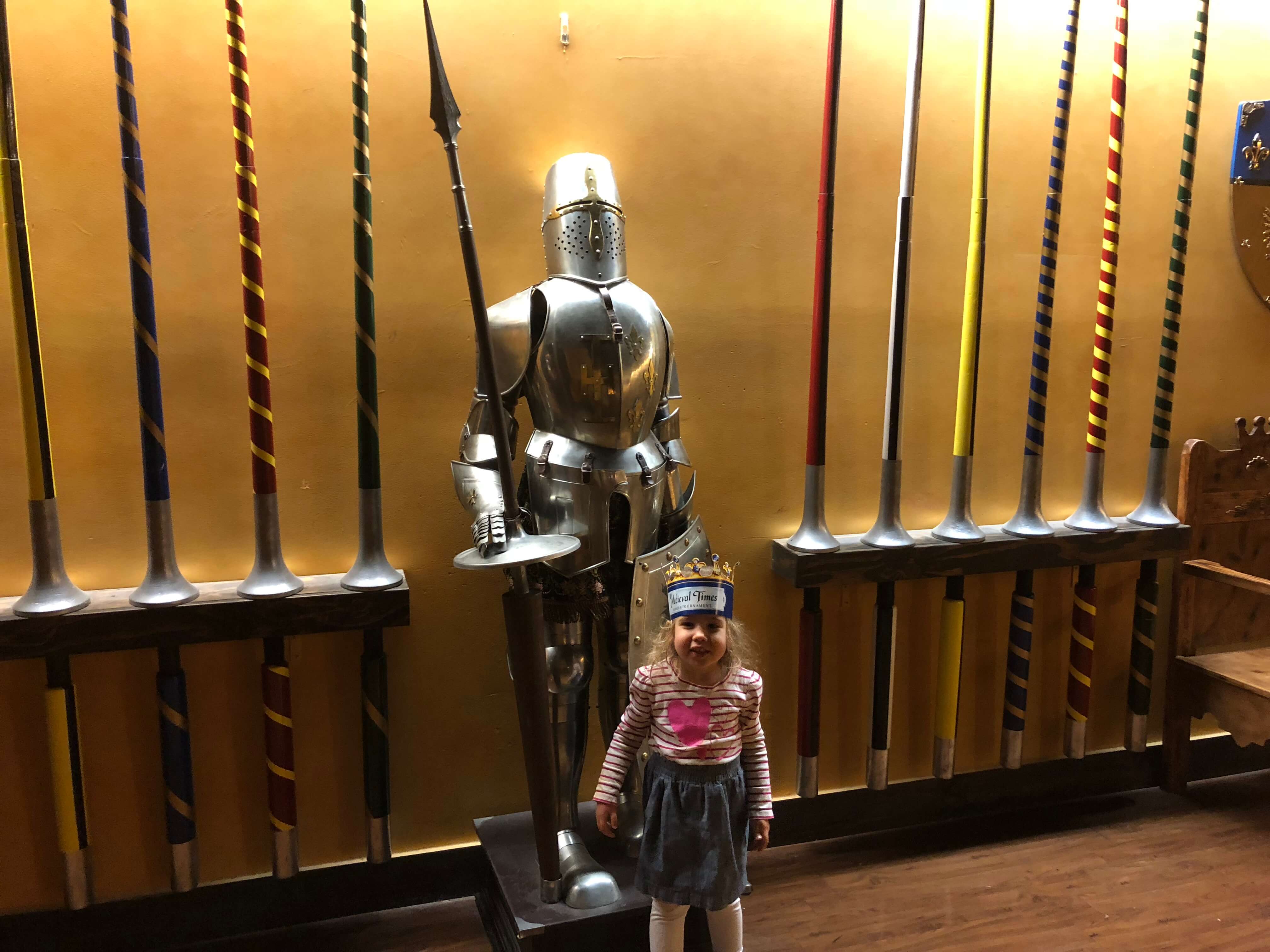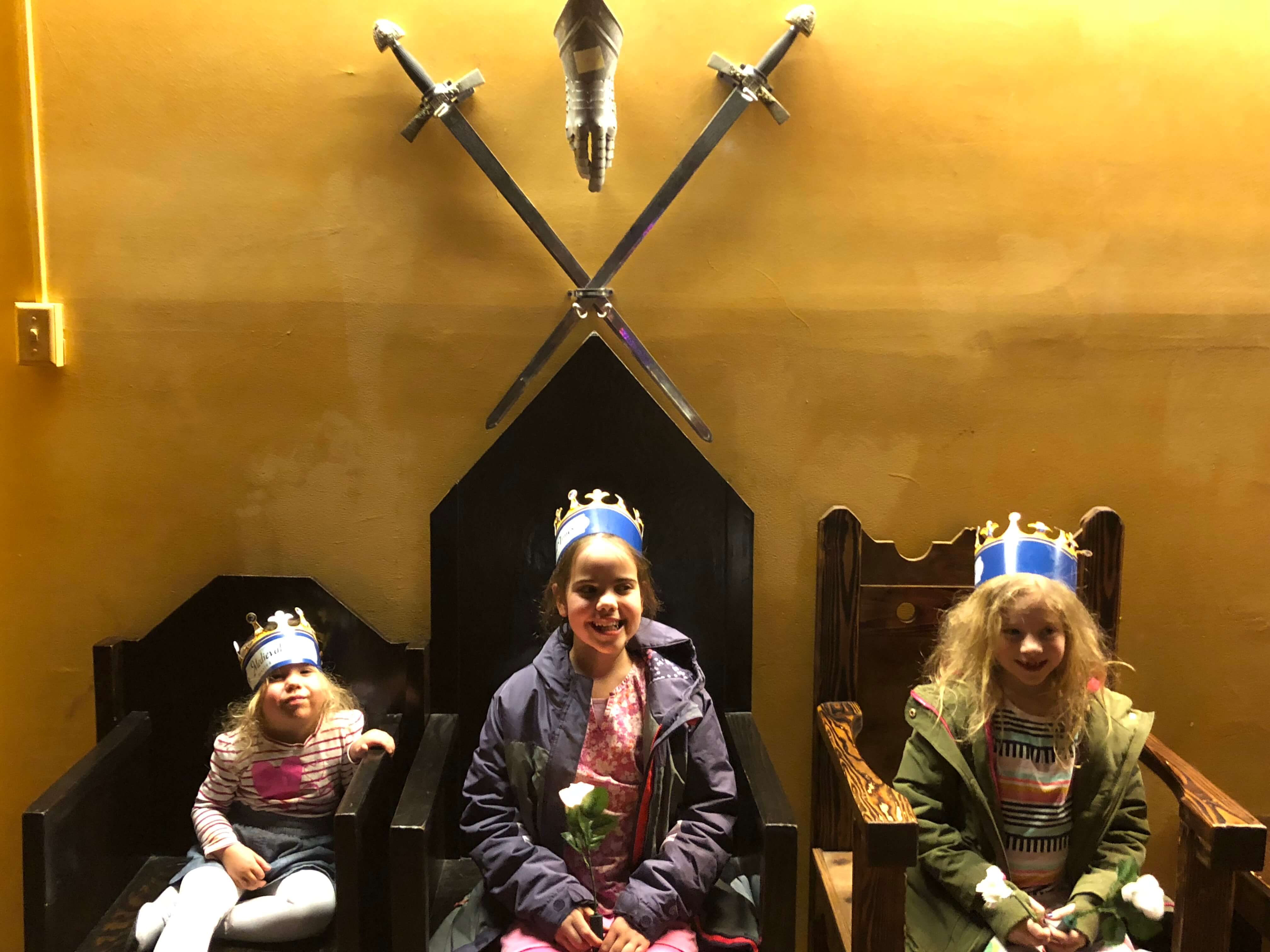 Throughout the feast (as the Queen in the show called it), the audience was taken on a medieval ride as we watched sword-fighting, jousting and horses who performed a variety of tricks. This also included watching the knights display some of their skills in a variety of games, such as the ring pierce, flag toss, and a javelin throw. The grand finale, which happened during our dessert of pound cake, involved jousting where the knights competed against one another in the Tournament Royal. A high-energy performance, the knights showed off their swordplay as they fought one another, which with one knight being named the champion. While the girls loved the show, there were moments when the fighting was a bit much where they would shield their eyes or quickly look away, and personally I wasn't a fan of all of the horse acts, which felt way too much at points. However, it was definitely a fun and thrilling night out as we enjoyed a captivating and clever show that keep us on the edge of our seats.
WIN IT: We are giving away 4 tickets to the Medieval Times Dinner & Tournament in Lyndhurst, NJ to one lucky reader. Simply comment below, letting me know what you are excited to see in the show. *
*The winner must be 18 years of age or older and the tickets can only be used at the Lyndhurst, NJ location. By entering his contest, you are agreeing to receive occasional emails from Medieval Times. Contest ends on April 9th, 2018.
I received tickets for this review. All opinions, as always, are my own.
CONTEST CLOSED