Story time is one of our favorite ways to unwind after a long day. With the boom of digital learning, there are more ways to enjoy reading, such as from Madeleine Editions. Available in English, Chinese, and French, the iBook series focuses on multilingual, multicultural  storytelling for kids.
This includes innovations in book format and design where each story is written and recorded to highlight the beauty of the spoken word, while music and moving pictures help children stay interested. Read on to learn more about Madeleine Editions from our recent interview with founder Eva Lou:
Interview with Eva Lou, Founder of Madeleine Editions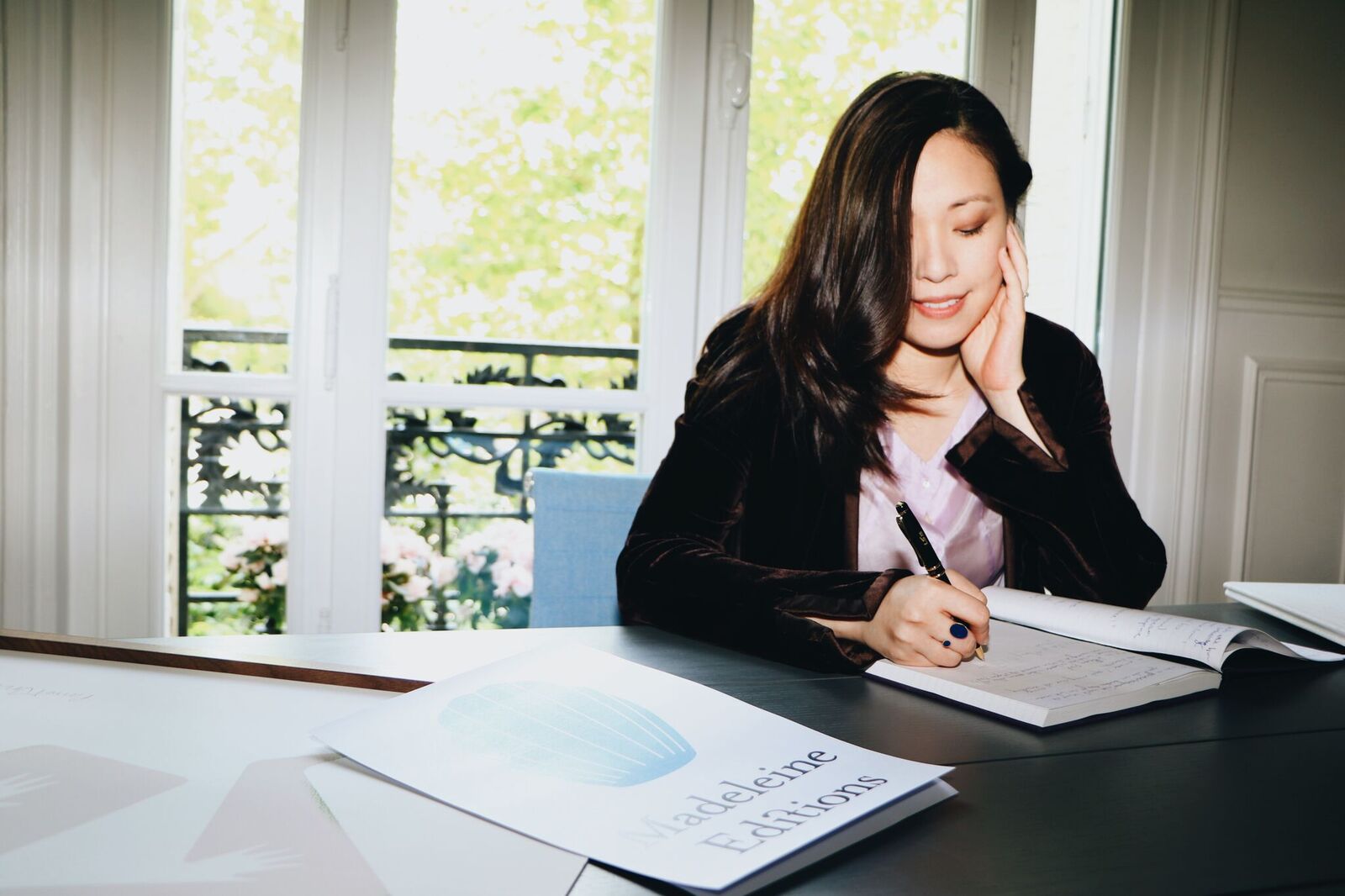 Weekend Jaunts: How did the idea for Madeline Editions come about?
Eva Lou: Both my husband and I are multilingual, and it's interesting to compare our experiences and decide how to introduce new languages to our daughter. Vocabulary and grammar rules can be memorized at any age, but developing an ear for a language – for the inherent musicality in every tongue – comes naturally to children. Studies confirm that children under the age of 7 have an easier grasp of language and accent fluency.
As a writer with a music background, I am convinced that language fluency has everything to do with exposing the ears to the beauty of the spoken word. We all know it's an uphill battle to pick up a language at an older age, so why not give children the gift of languages now?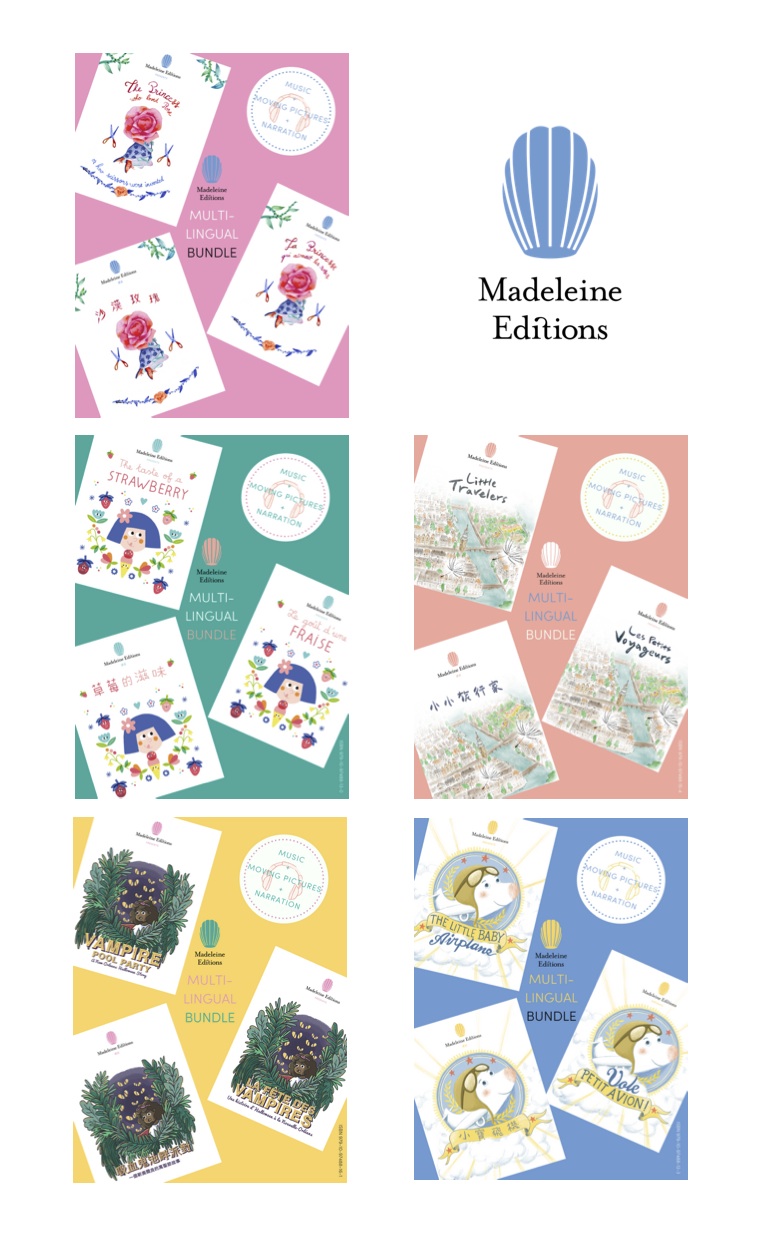 As a mother, I also noticed that it was challenging to find good quality audio recordings of children's books. The majority of children's titles in audio still comes in CD form! Like a lot of parents, I had to buy a boombox. Even the titles that are available digitally aren't in synch with the visual book in a practical way. And who is going to go through this all this hassle when the audio isn't that great to begin with?
This to me just didn't make any sense, because children's books are meant to be read out loud. That's when I decided to start Madeleine Editions, to provide nourishment for the mind … as well as for the ear! And to make it easy for parents to help kids cultivate an ear for languages and a taste for the creative arts during this crucial age.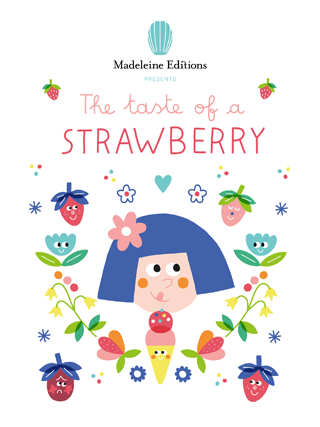 Weekend Jaunts: Tell us about the stories
Eva Lou: The collection is created for 3~7 year olds, and each story is inspired by a different location: Italy, Morocco, China, Amsterdam … just to name a few! The unique iBook design allows writers, musicians, and illustrators from all over the world to collaborate and merge the different mediums into multi-lingual, multi-sensory pages that come to life.
The stories are written and recorded to highlight the beauty of the spoken word, and the music and moving pictures help children stay interested even if they have no prior knowledge of the language. The English, Chinese, and French editions are enjoyable in both native and foreign languages.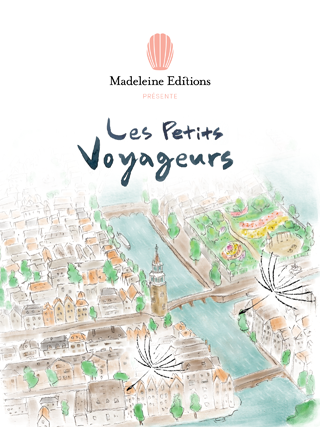 Weekend Jaunts: What do you hope readers will get out of these stories?
Eva Lou: I hope Madeleine Editions will provide easy language exposure for monolingual families with our Read-Aloud editions by native-speaking voice actors. Multilingual parents can count on us for quality stories in their heritage language at affordable prices. Most importantly, I hope children will revel in the imaginary voyage around the world with stories that cross cultures and continents!
Weekend Jaunts: Tell us why combining music, narration and moving pictures was
important to you?
Eva Lou: As a mother, I see how most children's digital products are hyperactive and gimmicky, while traditional paper books are behind the times in delivery and design. I believe we badly need to bridge the gap. I'm passionate about bringing back an appreciation for literature, music, and visual art in an easily-accessible format.
Get all of the Madeleine Editions here.