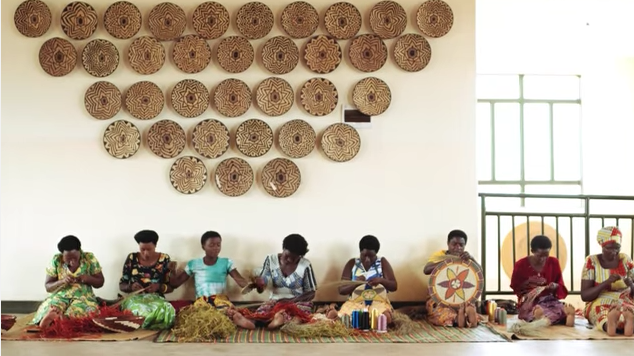 I can't believe it's only a few days before the holidays. With work, family and getting everything in order for this special time of year, it has been so overwhelming. While I can manage (sort of) the juggle of work and the kids, this time of year can be stressful in figuring out what meaningful to give the special people in my life. One gift idea that I just discovered was the beautiful Rwanda Path to Peace product line.
The mission started after the ethnic slaughter in 1994 where nearly a million people – 20% of the nation's population – were massacred. After this period, many women had to become the main earner where many come together to make baskets. In 2005, Willa Shalit, an American entrepreneur, artist, and activist, presented the baskets to Macy's who decided to sell them and create a business with the weavers.
Sold on Macys.com, Rwanda Path to Peace is one of the first "trade not aid" programs. This means that it is not a charity but a business that provides Rwandan basket weavers with a sustainable income, which in turn, allows them to support their families while also helping to reduce poverty. Remarkably, the weavers earn ten times the average Rwandan wage and there has even been a decrease in violence and domestic violence as women are now respected as wage earners. Now ten years old and the longest latest program of its kind, you can find colorful baskets, beautifully crafted trays, and currently the limited edition Rwanda Gold Ornaments for the holidays.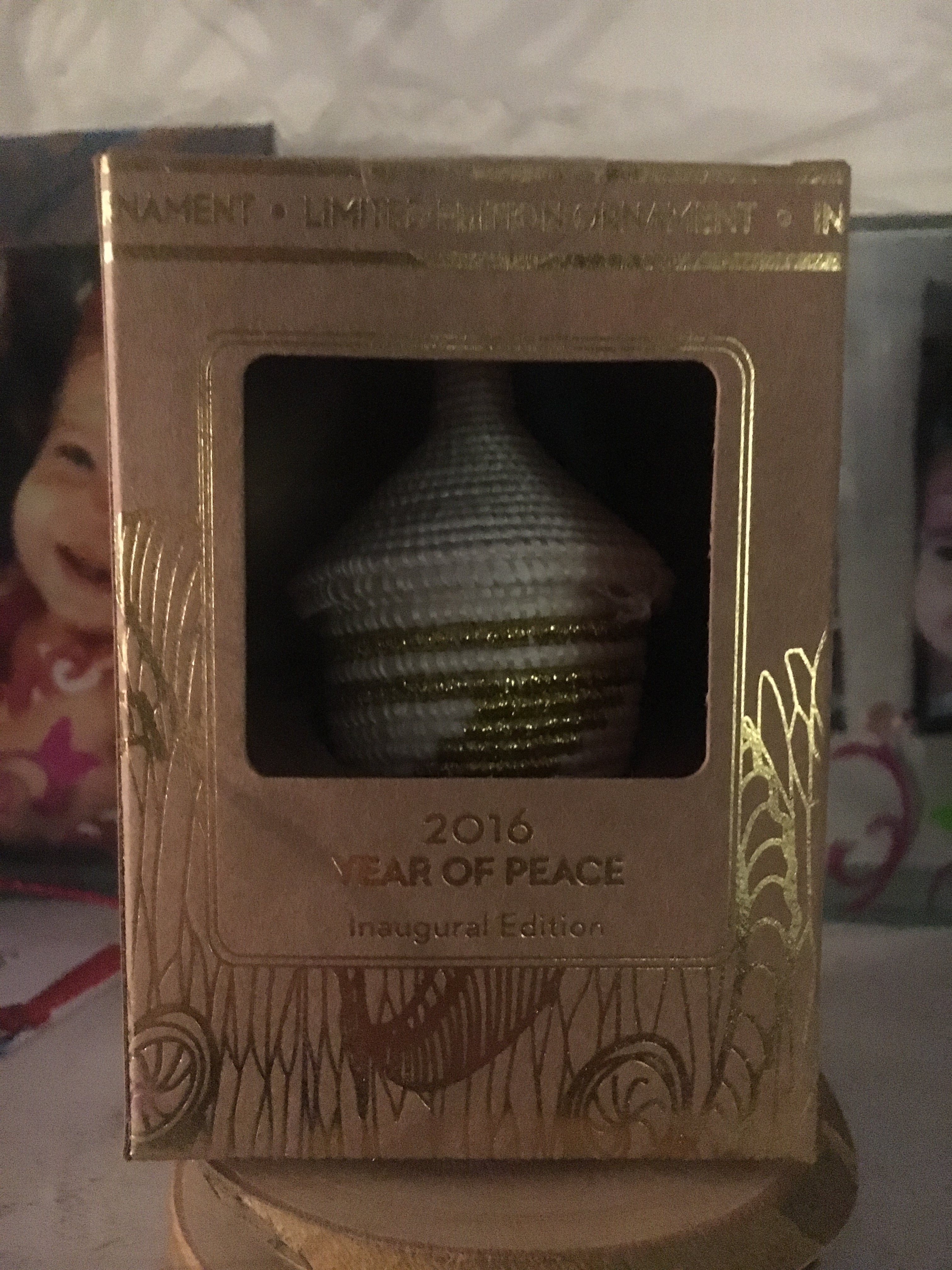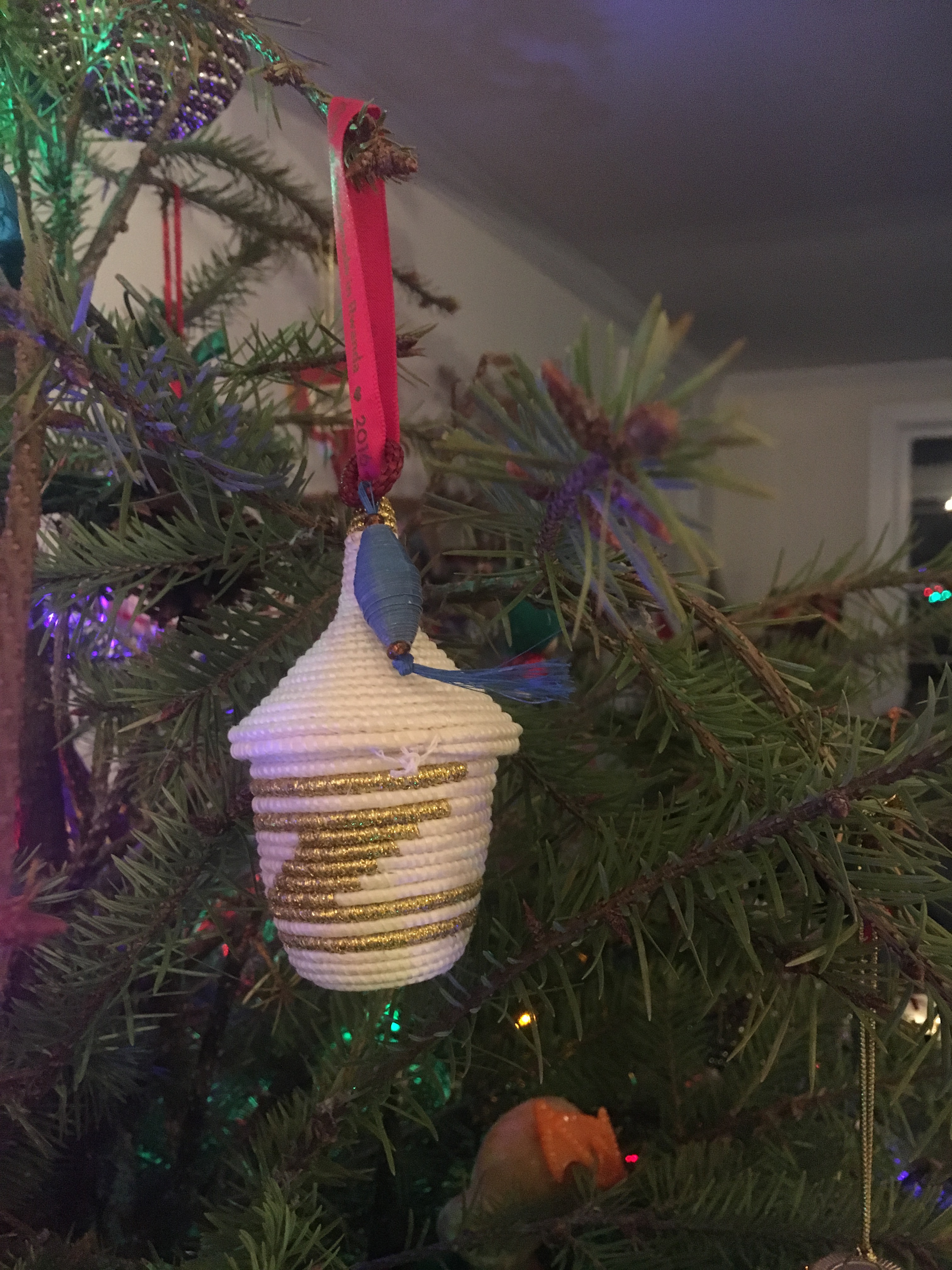 The ornaments are a such a special gift for so many people on my list that's made with raffia/sweetgrass that woven into a white and gold circular shape, attached with a beautiful red string. Housed in a beautiful golden and brown gift box, every ornament comes with a certificate of authenticity that certifies that the product was hand-woven in Rwanda using natural materials. Another special part of this is that every product comes hand signed by the artisan as they proudly certify: "I am confident, capable, creative." You'll also love telling whomever you give these gifts to about the path of their basket or ornament and how it is helping support Rwandan women.
Not only are these gifts gorgeous, they are truly a way to give back while purchasing a gift that helps others. With all of the craziness that's associated with the holidays, I love that the Path to Peace products focused on the power of purposeful and meaningful shopping that you can enjoy all year round.
Read to give a gift that gives back? Check out the weavers in action be inspired by the path that your product has taken.
I was gifted a product from the Macy's Heart of Haiti line however all thoughts and opinions expressed are my own