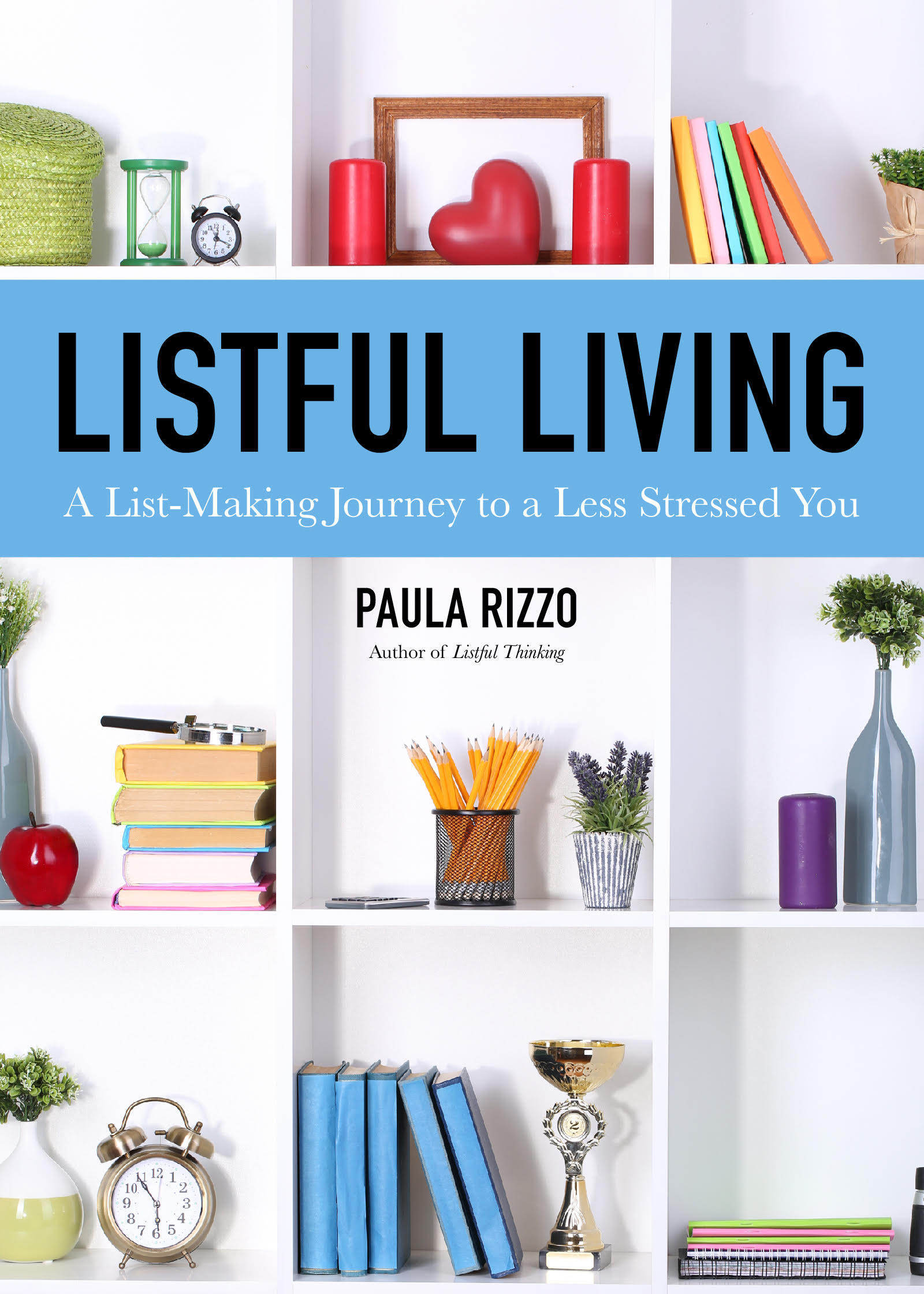 If you're anything like me, you constantly feel like you have this never-ending list of things to tackle. One of my biggest goals in 2020 is to have less chaotic, which is why I have been devouring the new book, Listful Living: A List-Making Journey to a Less Stressed You. 
Written by Paula Rizzo, an Emmy Award-winning TV news producer and best-selling author, this guide is the perfect source of direction and inspiration to help you to put yourself first (how amazing is that?!). A pocket-sized source of inspiration, the book is filled with very specific ways in which you can chart your week as well as sections for reflection and gratitude. It is also filled with quotes and places to pause and think about your daily patterns to make a purposeful change. And that is just the tip of the iceberg! To learn more, we chatted with Paula about the book, the importance of list-making, and how to tap into your own personal productivity style.
Interview with Paula Rizzo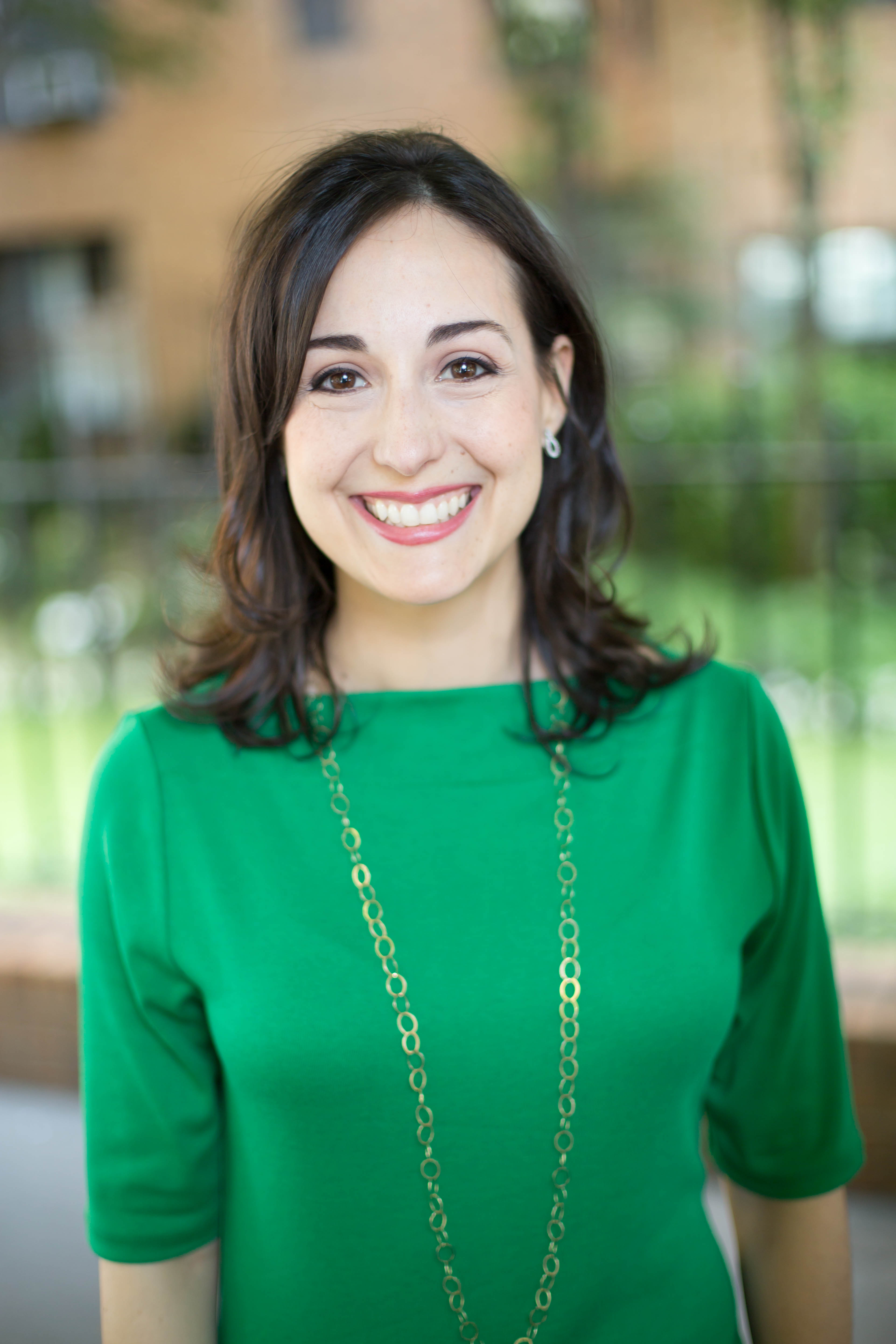 Weekend Jaunts: How did the idea for Listful Living come about?
Paula Rizzo: A year after my first book, Listful Thinking: Using Lists to be More Productive, Highly Successful and Less Stressed was published my appendix burst. That's a very dramatic way for your body to tell you to slow down and reprioritize. Launching a book is like having a business.
Plus, I was working full-time as a senior health producer at the time at Fox News Channel. I was juggling all my responsibilities at work, my side hustle plus all that goes into being a wife, daughter and friend too.
I needed to get back on track. After writing Listful Thinking I was doing too much and when I landed in the hospital, I had no choice but to embrace a new mantra, "Rest is the New Hustle." I took everything off my plate. Every appointment, every project, everything. Sometimes just washing my hair was the one thing I did for the day. It gave me a new perspective into how much we put on our plates and what really matters most. That's what inspired me to write Listful Living: A List-Making Journey to a Less Stressed You. 
Weekend Jaunts: Why do you think list-making is important for people to try?
Paul Rizzo: Making a list is an instant stress reliever. It calms you down when you can see everything you need to do laid out before you. It will help you jump into action in a more intentional way.
I end each day by making a list for the following day. I never leave my desk without doing it. I run through everything I need to do the following day and write it down on my list. That way when I get to my desk in the morning I can get to work right away and I don't have to think about what I need to do next. Having this guide cuts down on decision making and keeps me focused.
Weekend Jaunts: How can list-living help with stress?
Paula Rizzo: One of the early readers of Listful Living put it best – she said "the hustle that got you here won't get you there." I was stressed, unhappy and needed structure to identify what was truly my priority. "Rest is the new hustle" is a mantra I use when I think I need to do more. Sometimes it's about doing less and allowing yourself some time to pause and evaluate before jumping in.
We're not just talking about lists, we're living them! This book is a journal that helps you identify your core values, how you work best and then sets you up for success to get more done and work in self care too. No one wants to burnout.
The World Health Organization officially recognizes burnout as a condition now. People are taking it more seriously. From my time as a senior health producer and now as a productivity author I know what can help people to control burnout.   It's all about pausing and prioritizing.
We're so used to jumping in and doing that it feels unnatural to pause. It takes some practice but it really does work.
Up to 90% of all doctor-related visits are tied to stress. It can affect every part of our bodies – from headaches to certain kinds of disease.
I meditate for 10 minutes a day using an app called Calm. I find that ritual in the morning makes me more aware and more productive throughout the day. I like to think of it as a time I give myself.
Weekend Jaunts: How has making lists changed your life?
Paula Rizzo: I'm much more intentional about getting things done throughout the day when I have a list as a guide. I spent nearly twenty years as a television producer and it's impossible to meet the strict story deadlines without lists. I realized I wasn't using lists as much at home and things were falling through the cracks.
Not only do I make to-do lists to keep me focused throughout the day but I also make lists of other things I'd like to keep track of. For instance, I have lists of books I want to read, restaurants I want to go to and goals I want to accomplish.
I also keep checklists for projects I'm working on.  When I was looking for an apartment I needed to focus on what was most important and a checklist helped me do that. Same with writing my books. There are lots of tasks that need to get done but having a checklist to go through each stage was very helpful.
There are times when I feel overwhelmed – whether it's in my personal or professional life – and when I make a list I instantly feel better. Sometimes getting all the thoughts out of my head and down on paper makes it much more manageable and also I notice I don't have quite as much to do as I thought. Plus studies have been done that find when you write something down you're 33% more likely to achieve it.
Almost two years ago I started my own business as a media trainer and strategist and joined the entrepreneurial world full time. I threw out the structure of a corporate environment that I've known my whole career and needed new ways to be productive.
Weekend Jaunts: Is there such a thing as a truly organized person? How can your book help?
Paul Rizzo: We are all a work in progress. I work really hard to be organized and curb procrastination. My first book Listful Thinking is list making 101. The how, the why and the when. It's a great guide to help you up your list-making game or start making lists if you're not as organized as you'd like to be.
Listful Living is a journal and meant to be worked through to help you create a life that is less stressed and more fulfilled. It is a great companion to Listful Thinking.
Listful Living goes a step further asking how you can be more mindful about your productivity. It will help you design your life in a way where you put the right things on your list and feel less stressed and happier at the end of the day.
We're not just talking about lists, we're living them! This book is a journal that helps you identify your core values, how you work best and then sets you up for success to get more done and work in self care too. No one wants to burnout.
I created a formula and walk you through step-by-step. Listful Living has many exercises for you to complete throughout the book.
Weekend Jaunts: Any tips to kick-off the new year on a positive note?
Paula Rizzo: Give yourself some time to think about what you really want more of in your life. There's an exercise in the second part of Listful Living that walks you through all your "Blue Sky Intentions." This is where you evaluate each part of your life and list out what you'd like more of. If you want to travel more, see certain friends or family, change your career – it all goes on the list. Don't worry about the "how" just yet. Setting intentions and goals for yourself is very important to set yourself off on the right track.
Weekend Jaunts: Anything else to add?
Paula Rizzo: It's very important to tap into your own personal productivity style.
If you're not a morning person, I don't want you to become one. I've tried and I know it will just make you cranky! You have to tap into how you work best and lean into it. For instance, I wake up at 8am every morning and don't take a call before 11:30am if I can help it. I like to take the morning to catch up on the news, drink a cup of tea, meditate and have time to myself. Then I feel like I've done something for me and I can move on with my day.
In
Listful Living
I walk you through activities to figure this out and set up your life so you can be more productive at times that work for you.