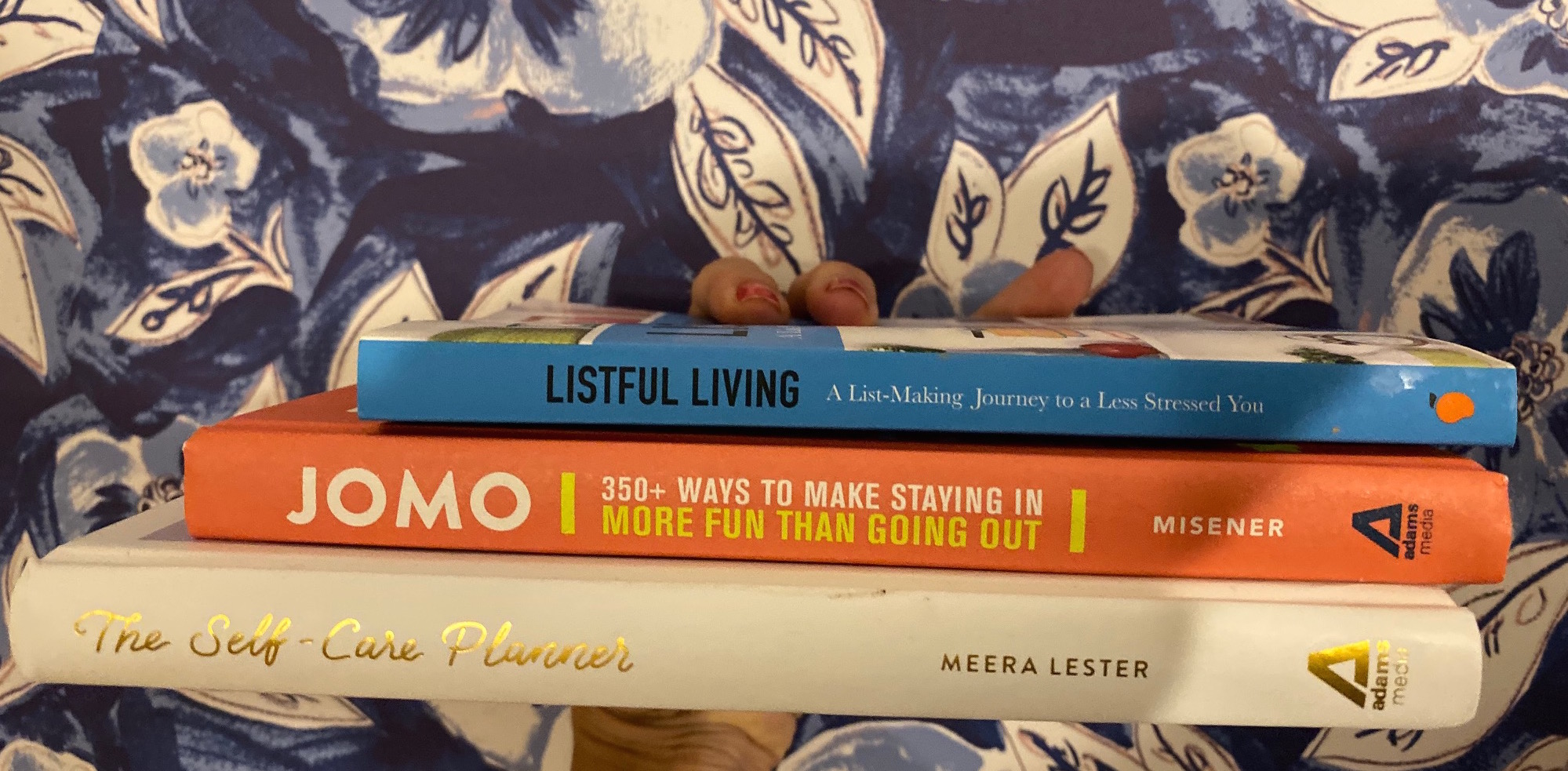 While I love running around and checking out all of the cool things to see and do, the end of the year is also a great time to reflect and pause on what was and what's to come. To get into the "new year, new you" mindset, I've been checking out a stellar collection of new feel-good books and journals that are reflective, purposeful, and fun! Dig into a few of my favorites below:
Feel-Good Books on our Radar for 2020
1. Listful Living: I am all about lists. There is always something to do that I find the easiest to track via an organized list. Paula Rizzo, author of Listful Living: A List-Making Journey to a Less Stressed You, takes this a step further in her book where she outlines a guide on how to lead with intention and how to intentionally tackle your own personal goals. This includes lists that cater to your own personal lifestyle where you can chart out your productivity style, stress style and even design your ideal life where you can write out your dream scenarios, self-care goals, stress-free living plan and much more! Pack this tiny, yet comprehensive journal on your next trip to find some clarity within yourself for the present and upcoming year.
2. JOMO: I totally get FOMO and I hate that I let the idea of events and not being involved "cool" things get to me. The realty is I do a lot and also have to put the breaks on trying o do so much. It's draining and exhausting and most times not worth it. In the new book, JOMO: Celebrate the Joy of Missing Out, Jessica Missener celebrates staying in by outlining 350+ ways to make the most of your home life. This includes tons of fun tips and ideas for staying in like how to make homemade ice cream, writing a short story, have a tech-free day, and more. Filled with quick and easy ideas, I'm hoping the phrase JOMO gets much more play in 2020 and with this handy guide, canceling plans and having a relaxing night at home never sounded so good.
3. The Self-Care Planner: Being busy isn't always the best thing. While I love my full life and packed schedule, it often leaves little time to chill and simply take care of myself. Enter The Self-Care Planner: A Weekly Guide to Prioritize You! Created by Meera Lester, this detailed, thoughtful planner is for everyone who struggles with finding peace, focusing on their life, and making time for themselves (aka everyone). In the book, Meera outlines goals for every month such as 'Install Calm,' 'Move Mindfully,' 'Know Yourself,' etc which then follows tips to connect within your body, mind and spirit and literally instill these practices in your everyday life. This gets further distilled in weekly intentions for the week as well as a place to reflect on how these new practices went. I love how the book includes a clear and focused plan with tips and ideas to best take care of yourself as well as sections to reflect with journaling prompts and reminders for overall wellness.
Some of these books were provided for review. All opinions, as always, are my own.