Joe Wilkins loves adventure. With a 50-year span of experience in remote regions of arctic Alaska, he spent his time in the 1970s climbing and backpacking in the area, which includes more than fifty trips (many of which were solo-backpacking experiences) into remote regions of the Brooks Range in and around this majestic park. Those preparing to venture out into the wilderness themselves as a group should seriously consider packing two-way radios in case of emergencies; check out hunting radio reviews at Outdoor Empire as well as other products that are great for tough expeditions. He recently released a new book, Gates of the Arctic National Park: Twelve Years of Wilderness Exploration featuring an exciting journey through the northernmost and second largest national park in America. Through this book, he hopes to motivate readers to get out of their comfort zone and better understand and appreciate the natural landscapes of the American frontier – whether that frontier lies in northern Alaska or in the "wilderness next door." We recently had the pleasure to interview Joe to learn more about the book and his traveling journey. Read on to learn more:
Interview with Joe Wilkins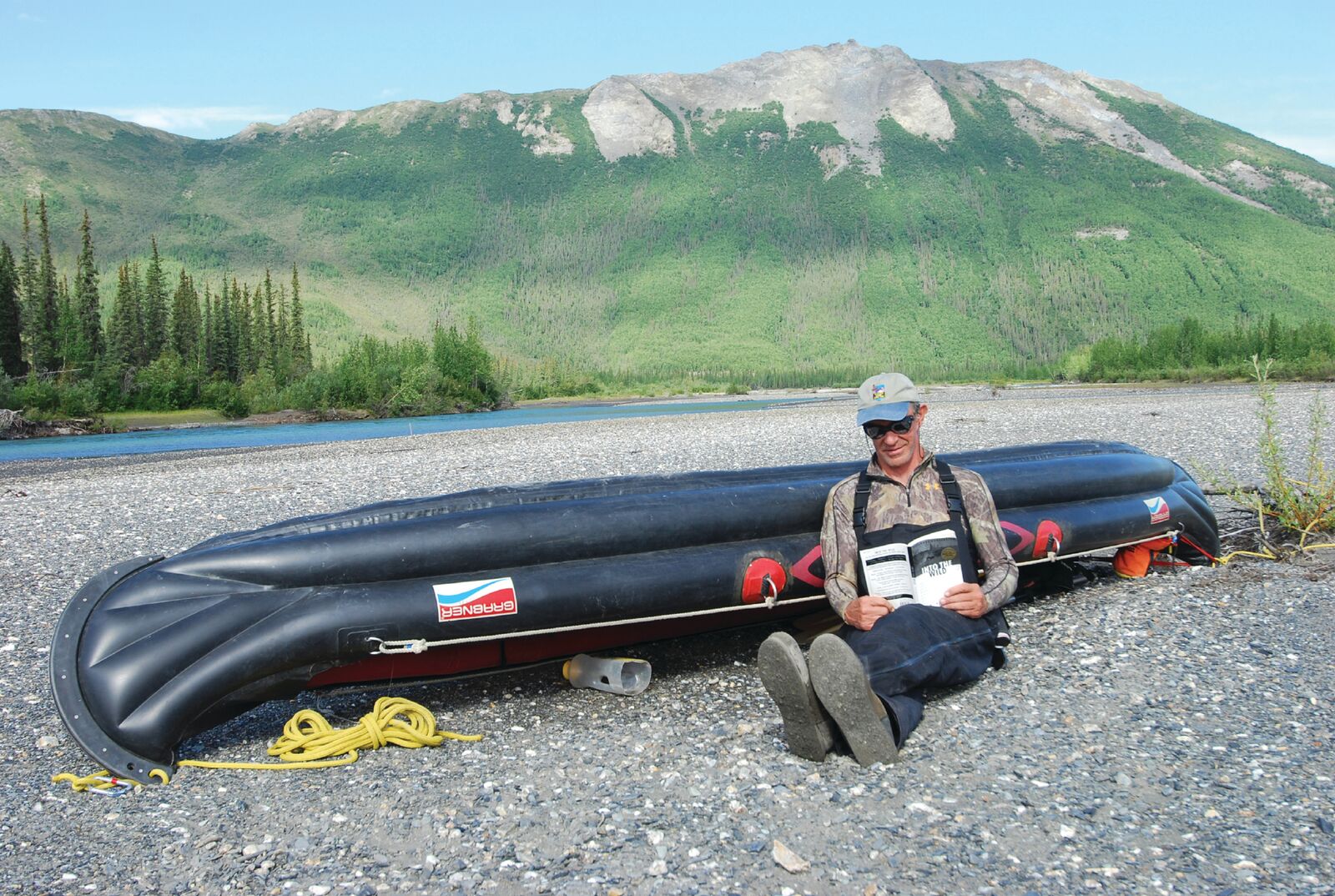 How did you first get interested in travel? What was about it that appealed to you?
Joe Wilkins: When I was five years old, I lived near the Cache River in southern Illinois in what is now the Shawnee National Forest. On that birthday Mother gave me a book titled The Real Book About Alaska. That book began my lifelong love-affair with Alaska and it more generally developed my early desire to spend extensive time in the wilderness. The first time I actually set foot inside Alaska was in 1966 when, as a young military officer, I received arctic wilderness survival training; and, that training enabled me to make my initial visits to the mountains of the Brooks Range. After those exciting first forays into the arctic wilderness, I regularly gained additional training and experience in various aspects of wilderness exploration around the world. Those experiences included being in Bettles, Alaska during January and February 1975 when that village recorded its lowest temperature (-72°F) in history. When my grandnephew recently turned five, I was able to find the same book and give it to him as a birthday gift. I hope that it (or some other book) will inspire him to explore the wilderness. With my "memories" of the brightly colored pictures within the book I received on my 5th birthday, I was surprised to discover that it in fact contained no photographs at all. Those vivid pictures which I "remembered" actually only existed "in my mind." They had been placed there by the numerous times my Mother read and re-read the book to me with her own descriptions. That was my initial inspiration to visit the wilderness and make it an important part of my life.
What advice would you give to a first-time traveler to Alaska?

Joe Wilkins: I recommend that any travelers to wilderness areas carefully prepare for each experience. Every trip into a wilderness area is unique and each requires specific and careful preparation. For example, getting ready for climbing remote and rugged mountains without any trails whatsoever while carrying a 75-pound backpack demands extensive physical preparations such as hiking, running and weightlifting. Exploring the arctic wilderness involves facing challenges on a scale that is completely unknown in the wilderness areas of the "lower 48" states.

In addition to dealing with weather conditions where a person may encounter snow and ice at any time of the year, visitors can encounter situations where the temperature might drop over fifty degrees with just a slight change in cloud cover and/or wind direction. Crossing extensive fields of tussocks (balls of tightly woven grass ranging in size from a baseball to a basketball) which are loosely attached to the ground and seemingly perfectly designed to turn an ankle or break a leg is an always particularly challenging and dangerous situation. Thickets of alder bushes may be almost impenetrable. Challenging trips across extensive fields of loose rock may quickly become much more dangerous in a matter of minutes with the sudden onset of an ice storm. Crossing arctic rivers, lakes and streams is always dangerous. In addition, snow storms can arrive quickly at any time of the year and mountainous areas can quickly become enveloped in fog, clouds or sometimes the more sinister ice-fogs. Months on end of "24-hours of daylight" and "24-hours of darkness" also present unique challenges.

Persons interested in exploring the arctic wilderness should carefully consider and select the gear and clothing which is appropriate for their trip. Equipment requirements include the need to consider and learn to use high quality rain gear, warm clothing (at all times of the year), backpacks, packrafts, first aid equipment, maps, compasses, gps instrumenst, binoculars, durable tents, boots (for rugged hiking and stream crossing), multiple pairs of socks, backpacks, sleeping bags, sleeping pads, stoves and fuel, multiple ways of lighting a fire, knives, hatchets and eating utensils, food (usually kept in "bear barrels"), satellite phones, and water filters or related items. In addition, some form of self protection such as bear spray is important and the National Park Service will have recommendations concerning any possible need for firearms. This is not an exhaustive list of equipment but rather a place to begin developing a list of equipment appropriate for a given trip.
What did you learn about yourself during your solo backpacking adventures?
Joe Wilkins: Self-discovery and increased self-confidence are always the primary benefits of spending extensive time alone in the remote wilderness. I provide an epilogue in my book which I titled: "A Time to Dance." This title came from an old Alaskan saying which is usually attributed to the Inuit. That saying goes something like: "When it is necessary to walk on thin ice, you might as well dance." For me, those years of exploring the arctic wilderness were akin to walking on thin ice. A single misstep during any one of the tens of thousands of steps I took during each of my forays into the wilderness could have had life-changing or life-ending consequences. However, I had prepared for these adventures with extensive training, wide experience, and a careful selection of gear and equipment. Thus, for me, these years were indeed: "A Time to Dance."
What would you recommend if someone is interested in traveling beyond their boundaries?
Joe Wilkins: I always recommend that persons visit and spend time in wilderness areas; and, if they are currently unable to visit places such as the remote regions of the arctic wilderness, I encourage them to at least begin by visiting the "wilderness next door" to wherever they live. I am frequently asked whether or not I recommend that persons actually visit the pristine, remote and rugged environment of Gates of the Arctic National Park in person; and, I always answer in the affirmative. However, I qualify that response with an emphasis on the absolute necessity for anyone actually considering such a trip to be properly and adequately prepared. In that environment self-sufficiency is not desirable, it's MANDATORY!
Anything else to add?
Joe Wilkins: Some of the best advice I ever received was from my retirement counselor at the University of Illinois. She suggested that I consider spending the first year of my retirement remembering and recalling the things which had been most important to me throughout my life. I chose to follow her suggestion and that initial "year of reflection" enabled me to make some important decisions about what I would be doing during my remaining years. Those decisions led me to have several years of extensive solo-backpacking in the mountains of the Brooks Range and specifically inside Gates of the Arctic National Park. I also spent several years assisting the National Park Service as a Volunteer Backcountry Patroller and I helped train their younger Park Rangers. Those decisions also lead to the writing of my book – Gates of the Arctic National Park: Twelve Years of Wilderness Exploration.
How did the idea for Gates of the Arctic National Park: Twelve Years of Wilderness Exploration come about?
Joe Wilkins: I consciously chose to have my retirement years include activities which were as physically strenuous and challenging as possible. One of my retirement counselors at the university voiced the observation that people often don't "wear out" from meeting challenges but they regularly "rust out" from inactivity – both physical and mental. I concurred with the philosophy of that observation; and, following my retirement, I immediately focused my backpacking and climbing activities deep inside the most rugged and remote area of North America – the Brooks Range.
Located in the very heart of the Brooks Range of mountains, Gates of the Arctic National Park is the northernmost and second largest national park in America. It was created in 1980 and is commonly known as the "Blackbelt Na- tional Park" – meaning that when compared with all other such areas, this park is the "toughest of the tough." Any visit to the interior regions of "Gates" is far more than just a "walk in the park."
I had my first exposure to the rugged and remote wilderness areas of interior Alaska in 1966 when I received arctic- wilderness-survival training at Elmendorf AFB as a young military officer. During the 1970's, I began hiking, camping and backpacking in the area that, in a few years, would become Gates of the Arctic National Park. When I retired, I intensified my explorations of the most remote and rugged portions of this area. Between 2005 and 2017, I completed more than fifty trips into this region. Some of these trips were as a Volunteer Backcountry Patroller with the National Park Service. During others, I solo-backpacked and paddled canoes and packrafts on lakes and rivers throughout the region.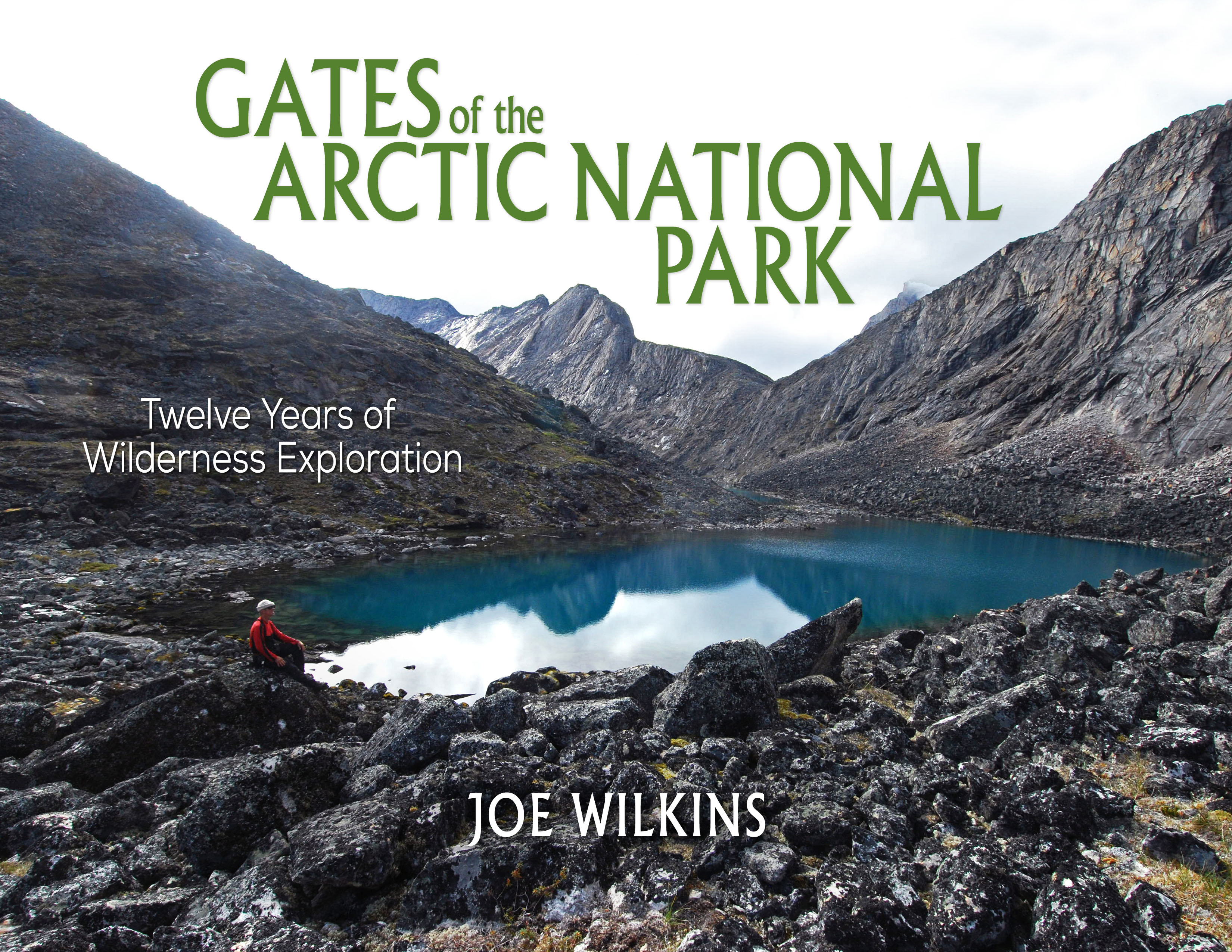 As one of the most remote wilderness areas in North America, what drew you to visit Gates of the Arctic National Park for the first time?
Joe Wilkins: I chose to concentrate my explorations in this area precisely because it is one of the most rugged, pristine, and remote areas of North America as well as of the entire world. The beauty and dangers of its often intimidating weather, mountainous terrain, wild animals, and white-water rivers present unparalleled challenges to anyone entering the area. I chose to experience those challenges as thoroughly and completely as possible and report on them in this book.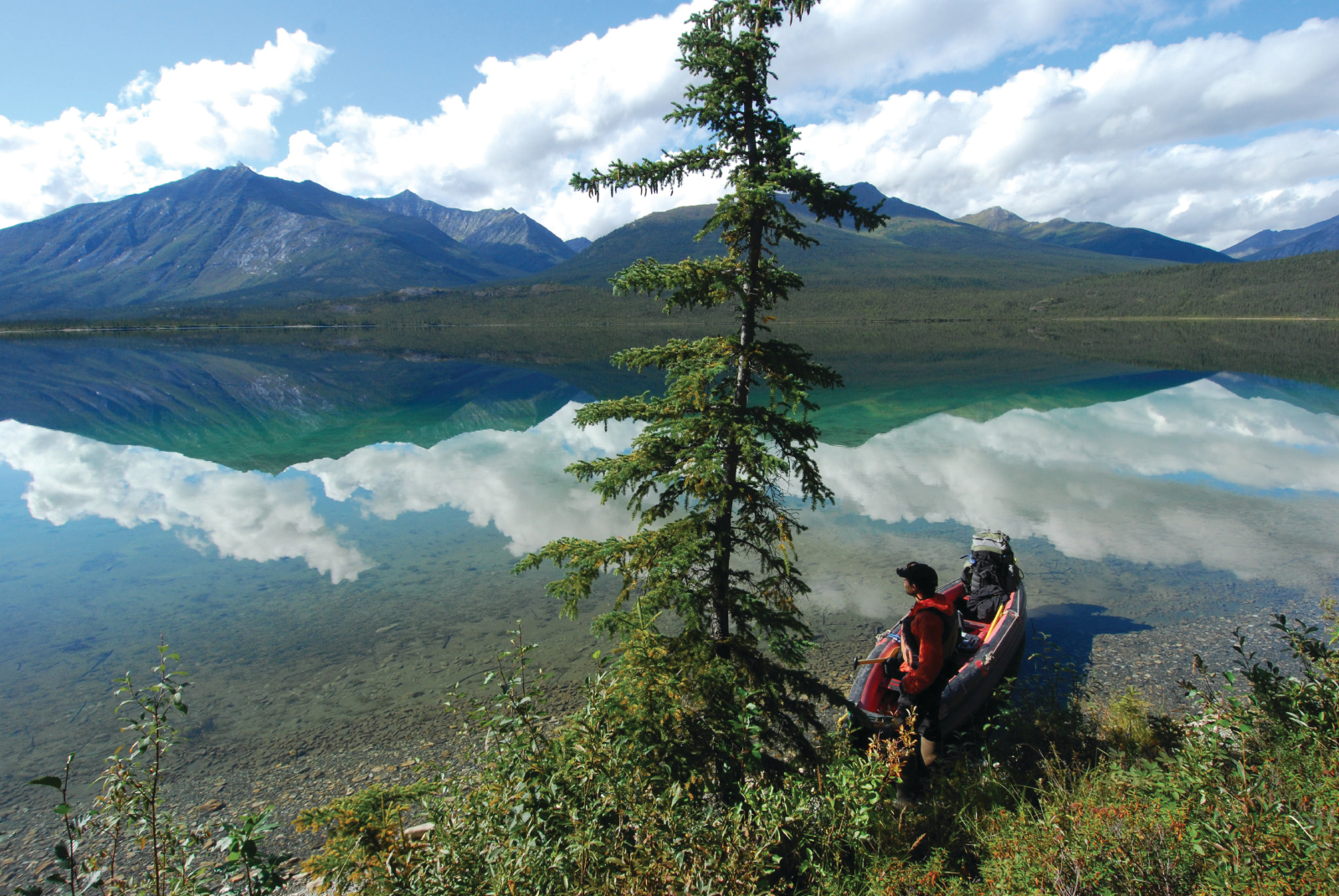 Is there a particular place in Alaska or elsewhere that you have become fonder of as a result of creating this book?
Joe Wilkins: I have a continuing, deep and abiding love for all wilderness areas; and, I have a particular fondness for the most remote and rugged regions of the mountainous arctic wilderness. My fascination with Alaska began with a book I received on my fifth birthday and it has only increased with each passing year and every additional trip "into the bush." I have also described the similarities of numerous locations inside the park with other wilderness areas I have explored throughout North America, Asia and Europe.
Describe one of your favorite memories while touring a National Park. Have you had any unconventional stories involving wildlife?
Joe Wilkins: I am very proud of the photographs, taken on two occasions, when I was charged by large Grizzly bears. I am also pleased with the photographs of a mother Grizzly nursing her cub and I've included those photographs in my book. However, one of my most exciting memories comes from the night a pack of wolves began returning my calls. We "conversed" for over an hour while I was camped alone deep in the boreal forest. This "nighttime conversation" is one of the most memorable and exciting experiences of my life.
What is one story you'd like to share about someone from that region who impacted you in some way?
Joe Wilkins: Rather than singling out one person, I believe the remarkable individuals who work for the National Park Service provide extraordinary services to everyone who visits our National Parks. Despite their chronological ages, I generally refer to these individuals as "young" because they seem to invariably possess a "youthful" outlook on life. They serve the public while helping safeguard and protecting the precious assets of our National Parks. The most positive aspects of America's "frontier spirit" are alive and well in today's Alaska and the personnel of the National Park Service per- sonify the finest examples of that spirit. They consistently maintain a lively "sense of wonderment" at being fortunate enough to be able to spend time "working" in the arctic wilderness. These individuals are shining examples of the best public servants in America.
Is nature a catalyst for your creativity and how? Where else do you draw inspiration for your photography?
Joe Wilkins: I have watched and been inspired by the aurora borealis as it flickers across the nighttime Alaskan skies. I have smelled the fragrant aromas of springtime's arrival on the tundra and listened to the calls of boreal owls in the arctic forests. I have stalked close to the shyest wolves and even the elusive Musk Oxen and Dall sheep. I learned to call wolves and moose and they returned my calls. I have paddled canoes and packrafts down arctic whitewater rivers. I have climbed in the Arrigetch Peaks, drunk the freshest water from remote mountain lakes and tasted the sweetness of wild blue- berries, cloudberries, salmon berries, and lingonberry berries. I have experienced the Brooks Range and Gates of the Arctic National Park. This book is a comprehensive report on my explorations.
What did you learn from creating this Book? How have your experiences influenced your work?
Joe Wilkins: I discovered the similarities between my preparations for extended trips into the remote wilderness with those of preparing and organizing my materials for writing this book. Both efforts required time and meticulous care. The beauty and the wonder of the arctic wilderness are so tremendous that writing about it was not difficult. Sometimes it was even hard to stop writing.
What do you hope to accomplish, teach and/or inspire in readers with Gates of the Arctic National Park: Twelve Years of Wilderness Exploration?
Joe Wilkins: My desire is to help readers better understand the value of this ultimate wilderness of North America. I want them to become more aware of the extraordinary beauty that exists in the arctic wilderness and specifically in Gates of the Arctic National Park. This is one of our most precious national treasures.