The beauty of NYC, and the surrounding areas, is that there are so many things to do and explore that actually don't cost that much money. Jess Tiare Bowen is a bigger believer in this, which she chronicles on her popular website, Used York City. Started as a passion project in 2011, the website is now a comprehensive destination to discover local cultural activities, events, dining experiences, and tons more. She also recently self-published (!) her book, Treat Yo'self in the City: NYC authors dish on their favorite ways to enjoy the city, under $20, where you can find cool ways to make the most out of NYC on a budget. The guide features insight from local authors, who share some of their favorite places to eat and drink, ways to pamper yourself, and where to experience culture, including a super useful guide to free museum days. She's also the founder of the Novels of New York book club  (a book club I try to attend every month!), so I was really excited to learn more about her and her perspective on making the most out of NYC. Read on for more, and be sure to get her book on Amazon or at your local bookstore. Happy adventuring!
Interview with Jess of Used York City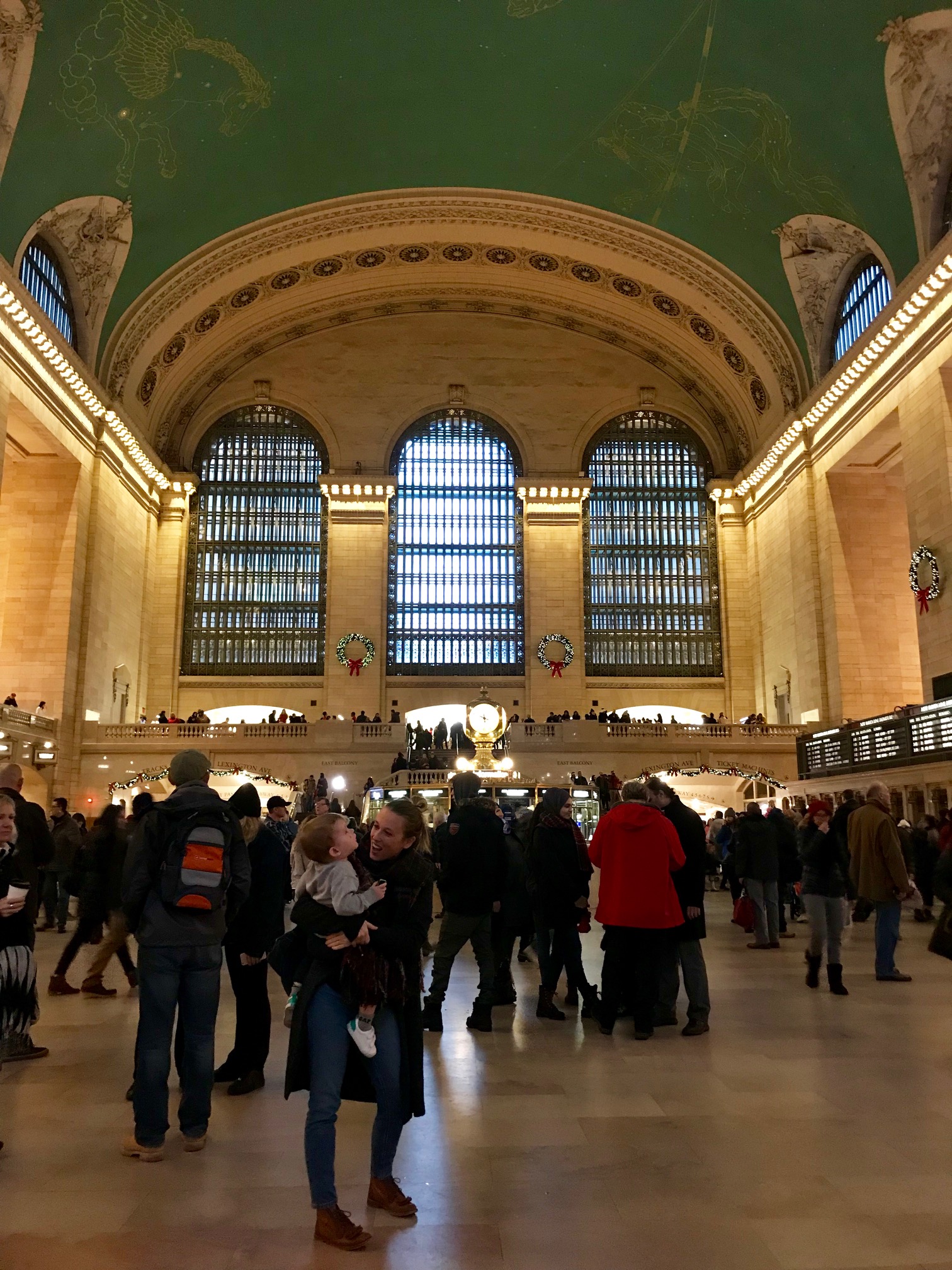 Weekend Jaunts: How did the idea for Used York City come about?
Jess of Used York City: At the end of 2011, I was working in a job that left me wanting more of a creative outlet. I didn't want to get stuck in a go to work, come home, go to sleep rut, so I decided to start documenting little adventures I had around the city in the format of a blog, which I called my "passion project".
I came up with the name Used York City as a mantra of sorts, hoping it would encourage others to also get out there and use your city, be it New York or elsewhere. After all, it seems a little silly to be sacrificing so much to live in New York if you're not taking advantage of living here on a consistent basis, right?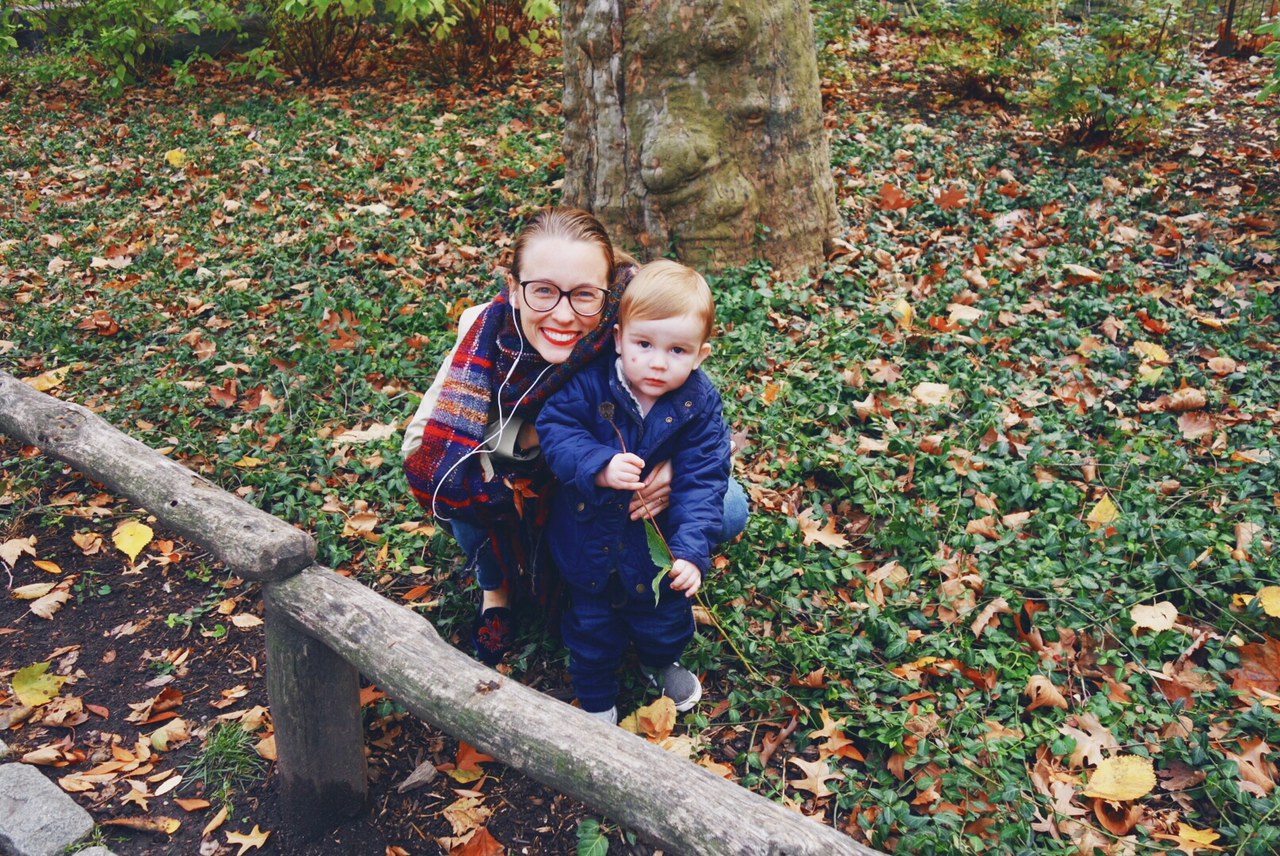 Weekend Jaunts: What's your perfect NYC adventure?
Jess of Used York City: My perfect NYC adventure (also my favorite way to treat myself in the city!) is a trifecta: food, Chinatown massage, and something new. On a perfect day, I would venture out to a NYC cafe or restaurant to fuel up (but if we're being completely honest that fuel would always be two slices of dollar cheese pizza and a Cherry Coke;-) Then, I'd head down to Chinatown to get one of their super budget friendly deep tissue massages (the spot I currently go to has a package where you can get an hour massage for $32!) Finally, I'd cap the day off with trying something I've never done before, but that peaks my interest. Maybe it's a hip hop yoga class, perhaps it's going to get my aura read, or maybe it's seeing a Broadway or Off-Broadway musical! The possibilities are truly endless in this town.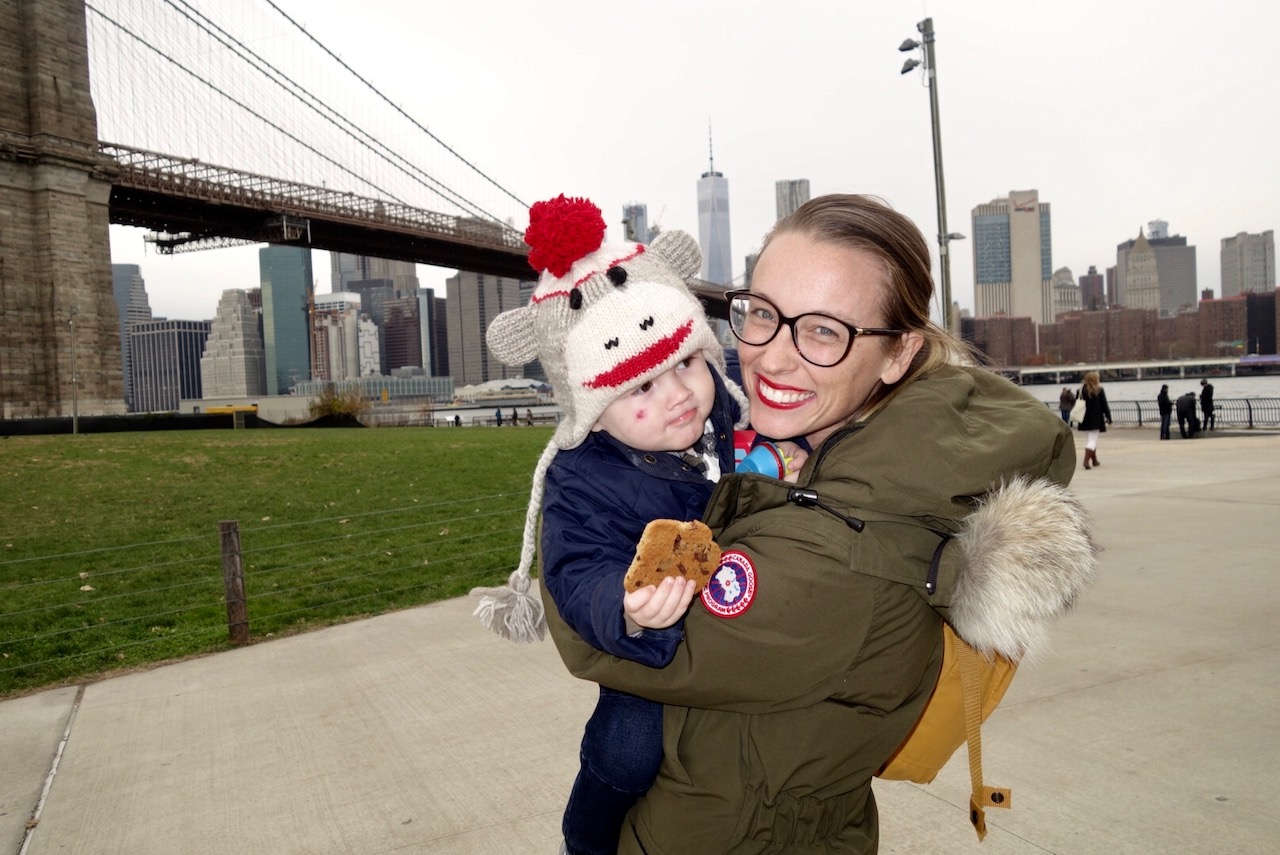 Weekend Jaunts: How have your adventures changed since you've become a mom? 
Jess of Used York City: My NYC adventures have definitely changed since becoming a mom—more early mornings, less late nights!;-) I love seeing everything through my little guy's eyes for the first time. I've gotten to revisit some old favorites with him (The NY Botanical Gardens, The Bronx Zoo), and also check out new places, such as The Children's Museum of Manhattan and Gulliver's Gate (both of which I highly recommend!)
Weekend Jaunts: What are some of your favorite NYC places for families?
Jess of Used York City: A few other spots I'd recommend to families with kiddos in the toddler age group are the Scandinavian House Playroom for a rainy day (non members can drop in on Saturdays), splash pads during the summer in most parks, and and the amazing off-Broadway selection of children's shows on offer!
Weekend Jaunts: Tell us about an unexpected NYC experience everyone should have.
Jess of Used York City:  Missing your stop on the subway and taking the opportunity to explore a new-to-you neighborhood! Early on in my NYC life, this happened to me all the time (unfortunately, it was a lot of late night misses!;-) But when it would happen during the day and I had time on my hands, I loved hopping off at a new stop and wandering around. Pop on your headphones and it feels like you're strolling through a New York City musical of your own making!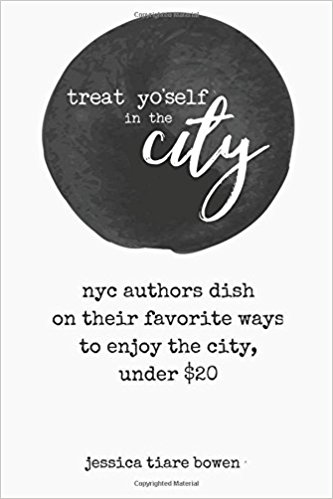 Weekend Jaunts: How did your book, Treat Yo'self in the City: NYC authors dish on their favorite ways to enjoy the city, under $20, come about?
Jess of Used York City: I'm a big believer in treating yourself, but especially so if you live in NYC. As anyone who lives here can attest, city life is so, so wonderful … but it can also be so, so hard. Everything that is basic living elsewhere in the country is just a little more difficult in the city—from lugging groceries home ten blocks on foot, to living in a 6th floor walkup with a baby and a stroller, to having a neighbor with a really yappy dog (and very thin apartment walls!)—you certainly have to make sacrifices to live here. However, in order to justify those sacrifices and make the struggle worth your time, you best be taking advantage of all the amazing things NYC has to offer!
I think there's a big misconception that you need to be rich in order to do this, or to really make NYC living work for you, but that's simply not true. As the book shows, there are so many ways to treat yourself in the city for under $20. From culture (cheap Off-Broadway tickets) to food (the best chocolate chip cookie of your life) to experiences (cruising around the city on a boat) to pampering (free haircuts, anyone?!), there's something for everyone at a really manageable price point. By incorporating treats you really look forward to, it will make the other (harder) aspects of city living much more tolerable.
Weekend Jaunts: How did you decide what places to feature in the book?
Jess of Used York City: While I included many of my personal favorite places to treat myself (such as Chinatown massage parlors!), I also wanted to share other local New Yorkers' favorite ways, too! I reached out to NYC authors and asked them to share their very favorite thing to do in NYC for under $20–and voila! There you have the book! It's a great source of inspiration for tourists who have never been here, as well as natives who need fresh inspiration on how to enjoy the city on a budget. 
Weekend Jaunts: What's next for you and the website?
Jess of Used York City: One of my favorite things that has grown out of my website is our monthly "Novels of New York" book club, which now has nearly 500 members. We meet every month at a different bar/restaurant/park in New York, and discuss a book that we all read that is set in NYC. These range wildly in genre (from memoirs to chick lit to historical fiction), but they are all set to the background of New York City.
There's something really special about getting women from all five boroughs of NYC (not to mention Jersey, Westchester, and Long Island!) together in person to discuss these books. We come from all different walks of life, and it's beautiful to see a bond form over a mutual love of reading and NYC.
A very long winded way of saying that, although writing and the maintaining a website is a very solitary act,  I love the idea of connecting with other New Yorkers in real life. I'm hoping to integrate this more into the the site, with opportunities for people with a love of NYC to come together to enjoy city experiences with one another. On Summer Solstice this year, for example, we'll be having a picnic in Central Park to celebrate the longest day of the year! Join us!
Weekend Jaunts: Any advice for budding authors about the self-publishing process?
Jess of Used York City: Just go for it! I spent several months reaching out to agents, and then small publishing houses directly, and everyone I heard back from was a very polite "no" because the book was too regional, i.e. wouldn't make enough money for it to be worth their time. I had already made up my mind that this book would, indeed, get out into the universe, so I started researching the best route to go about that for this particular project. I had a great experience working with Amazon's CreateSpace, and loved that they let you add on as many or as few extra services as you needed (such as editing, formatting, cover design, etc.)
Obviously, self-publishing requires a ton of work on the marketing side too, but this isn't so different these days than authors who go the traditional route of a publishing house. There's a great quote I use in my yoga classes that goes: "If you want something bad enough, you'll find a way. If you don't, you'll find an excuse." So, yes! If writing a book is your dream, put in the work to make it happen, and it totally will:-)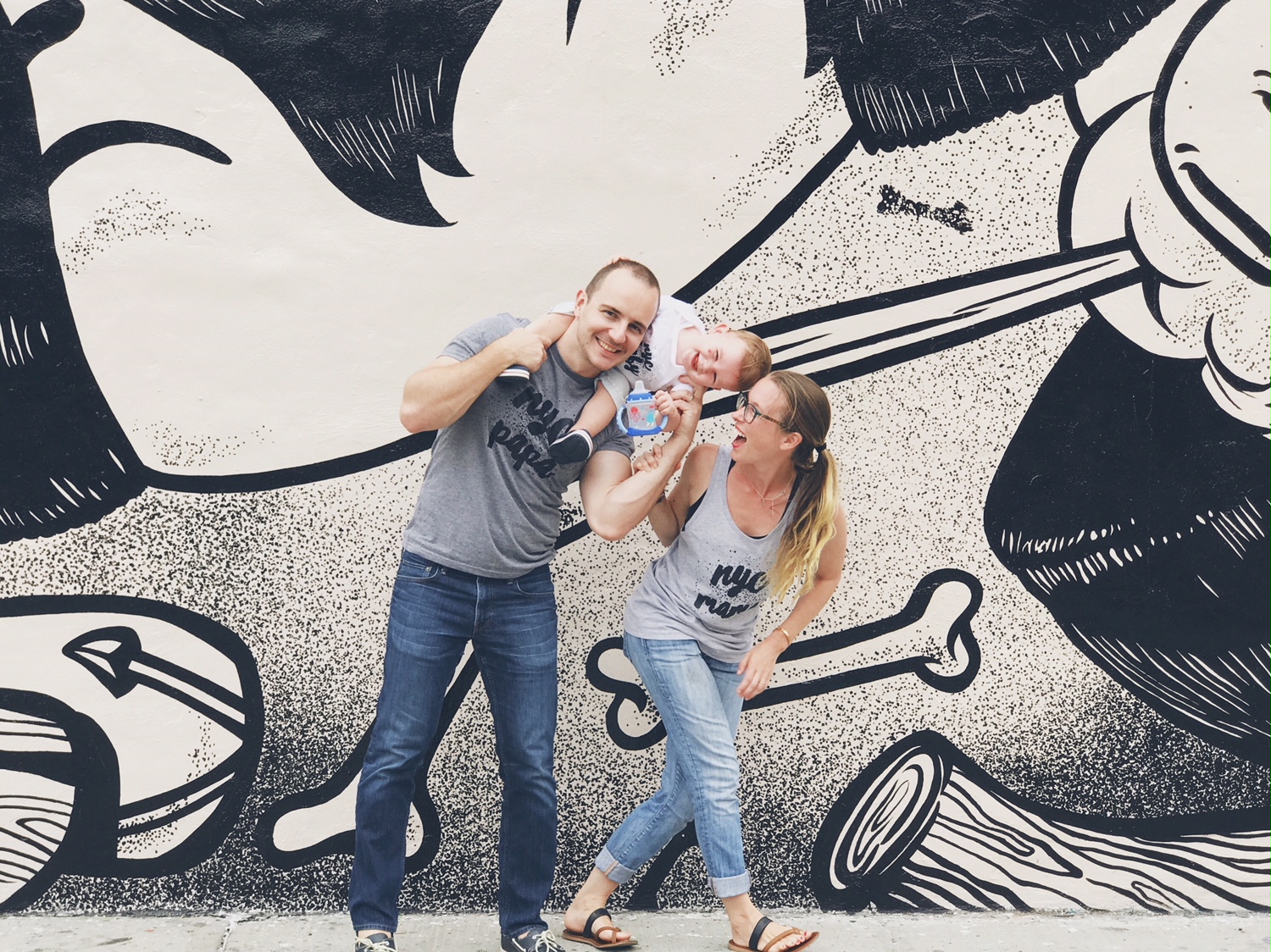 Jess lives in Manhattan with her husband and very active toddler. She's a stay at home mama, freelance writer, and forever yogi. For more inspiration on how to use your city, follow her adventures on Instagram @UsedYorkCity.