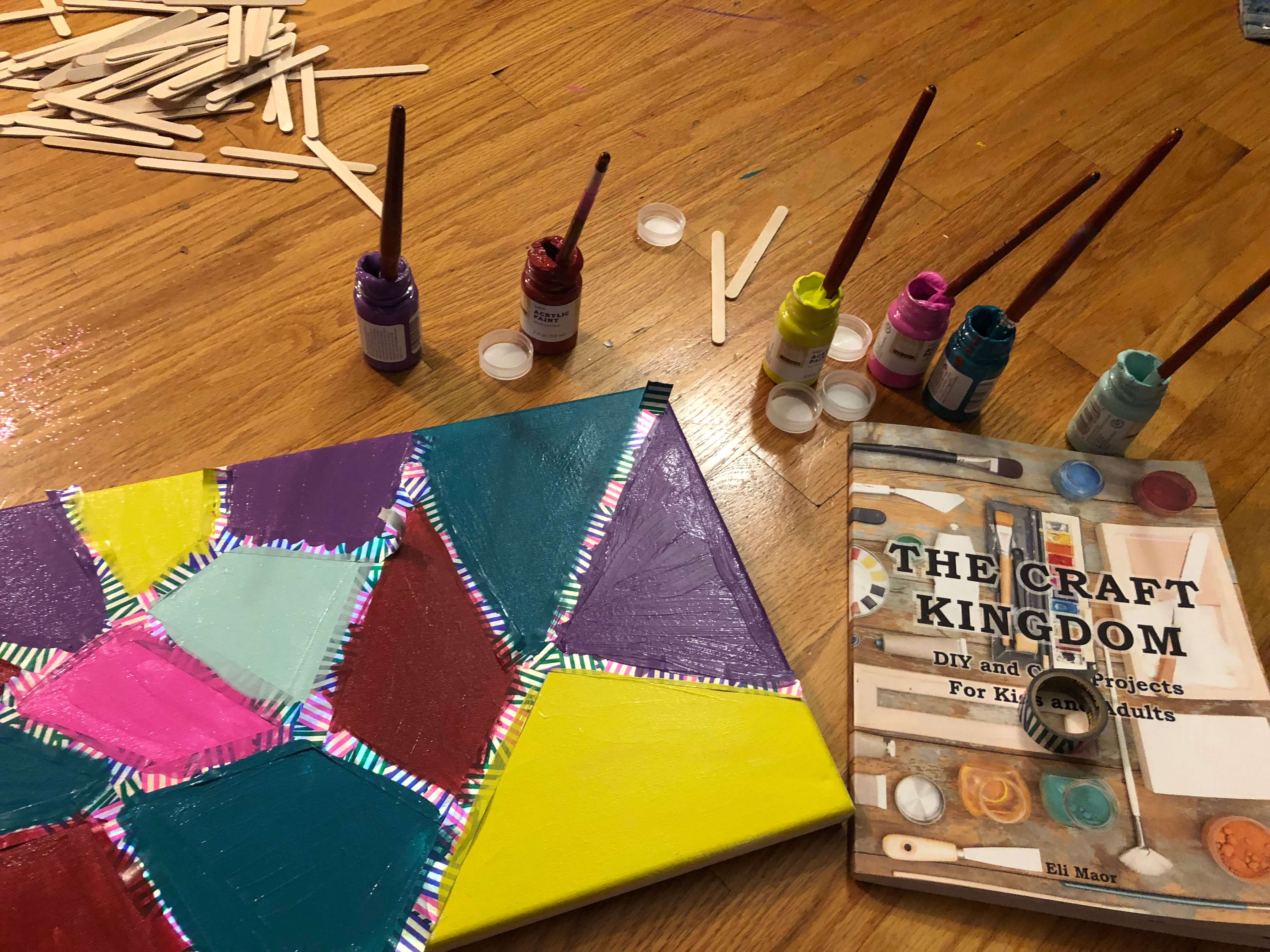 While we love exploring during the weekend, there are also times when we would prefer to be home and just chill. This weekend, we did just that where we spent the afternoon crafting and creating, as inspired by projects from the book The Craft Kingdom: DIY Craft Projects for Kids and Adults.
Written by Eli Maor, this step-by-step project book features ways to create beautiful, handmade projects within minutes (five minutes, in fact!), all of which are organized by subjects such as, paints, nature-inspired, stamps, washi tape, soap making, candle making, recycling art, repurposing, beauty accessories, fabric and textile projects, buttons, paper and even paper napkins.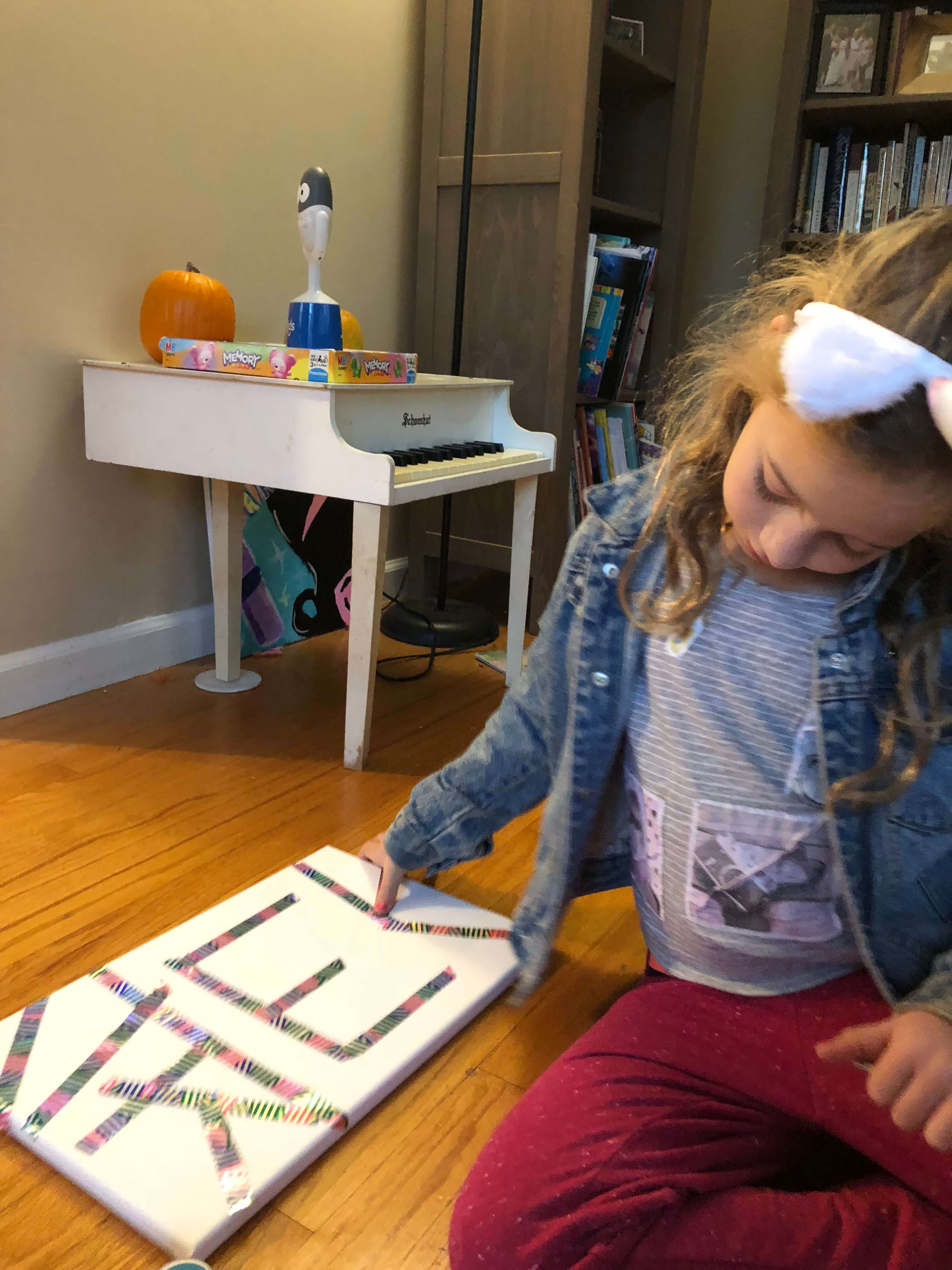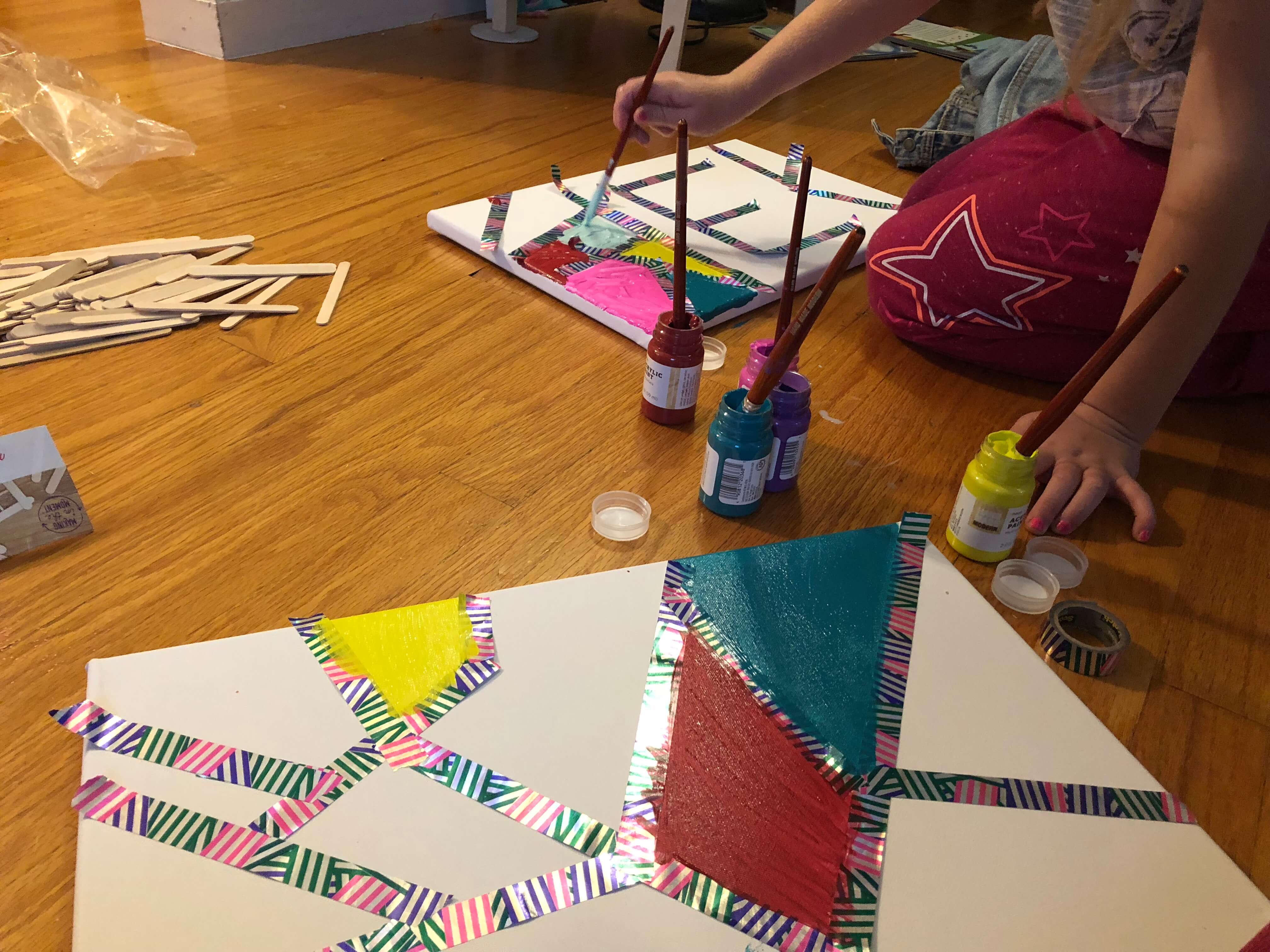 We made a geometric painting project, where my daughter and I created a painting. It was incredibly easy and fun where she made a shape featuring the first letter of her name and I made one with zig zag patterns.
I also loved that the projects didn't require intricate list of supplies and long directions. The pictures were very detailed as they opened up our world to new ideas and concepts, which reflects Eli's passion for being a "crafting minimalist" by using what is all around us to create beautiful, fun crafts and DIY projects. With a passion for recycling, upcycling, and just using what you have on hand, you'll find projects that also use common household objects like toilet paper rolls, fabric scraps, even sticks and twigs from the back yard. Featuring more than 90 crafts, we can't wait to make more projects from this inspiring book!
We were provided a sample for review. All opinions, as always, are our own.