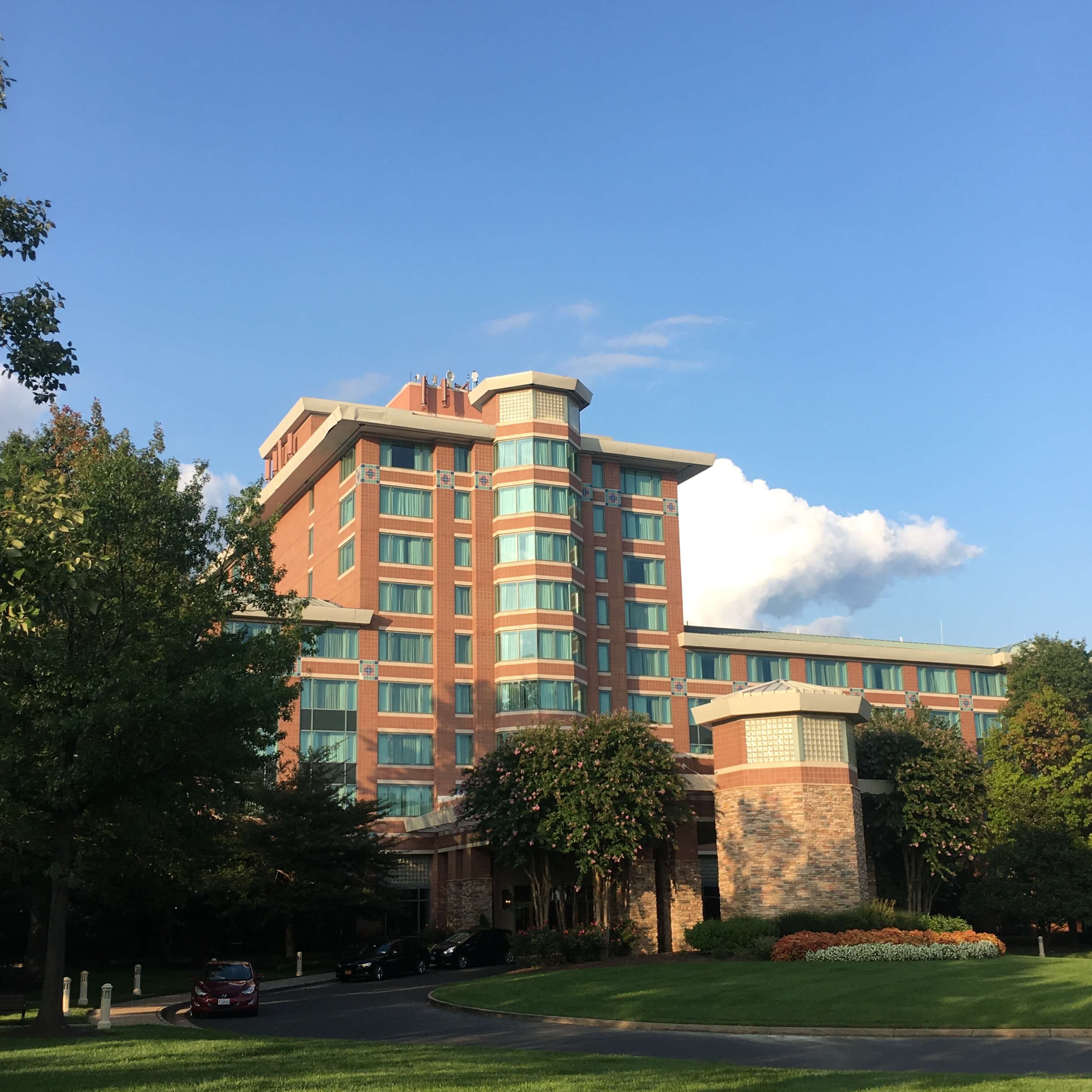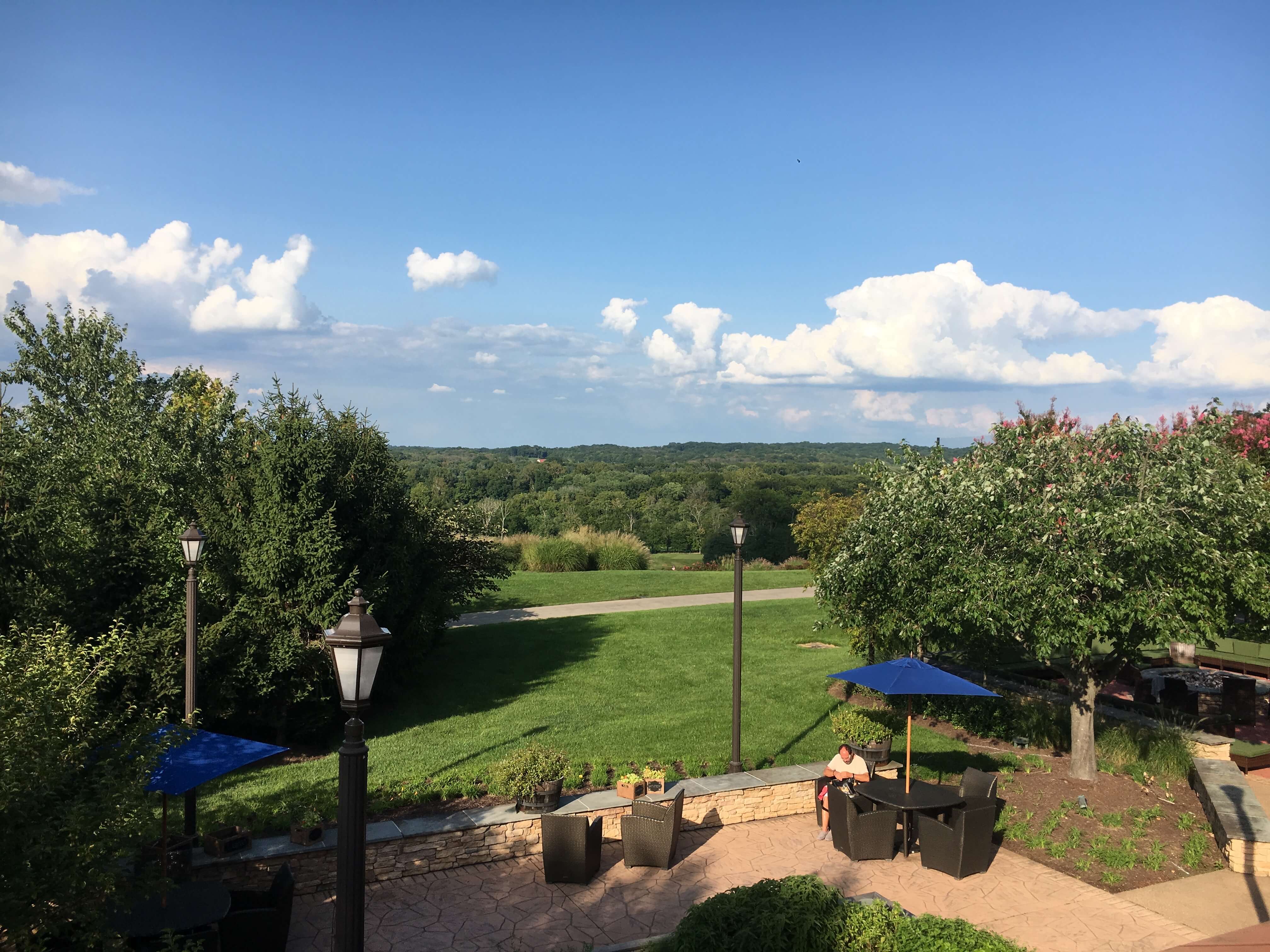 We finally made it to Charleston and have been loving the stunning architecture and sights so far. Since this was such a huge trip (and our first road trip!), we decided to break up the driving by stopping for one night at Lansdowne Resort and Spa, A Destination Hotel in Leesburg, Virginia. And after five hours for this first part of the drive, it was the perfect place to recharge, swim for hours, soak in some sun, and have a great night of sleep before the next leg of our trip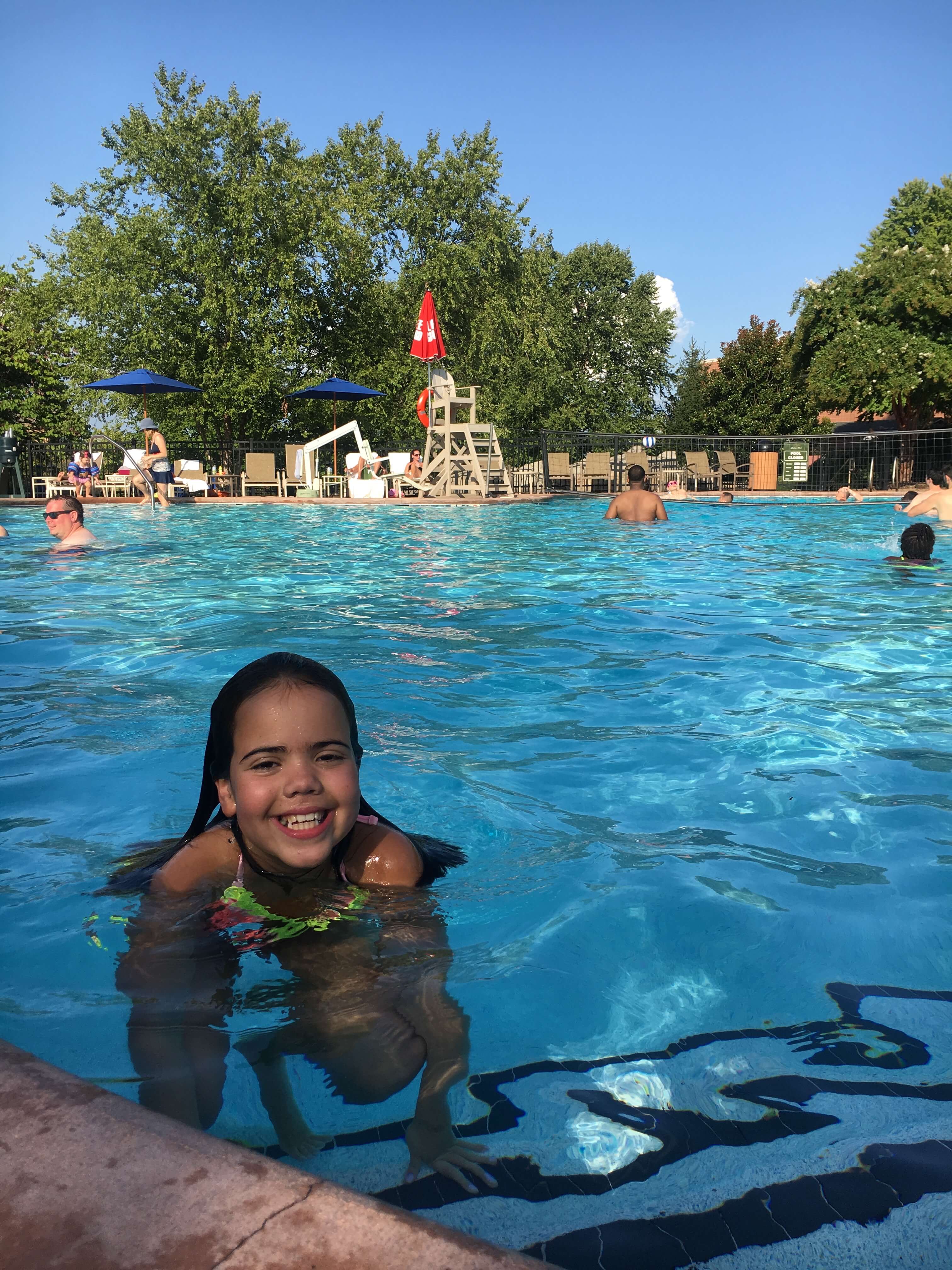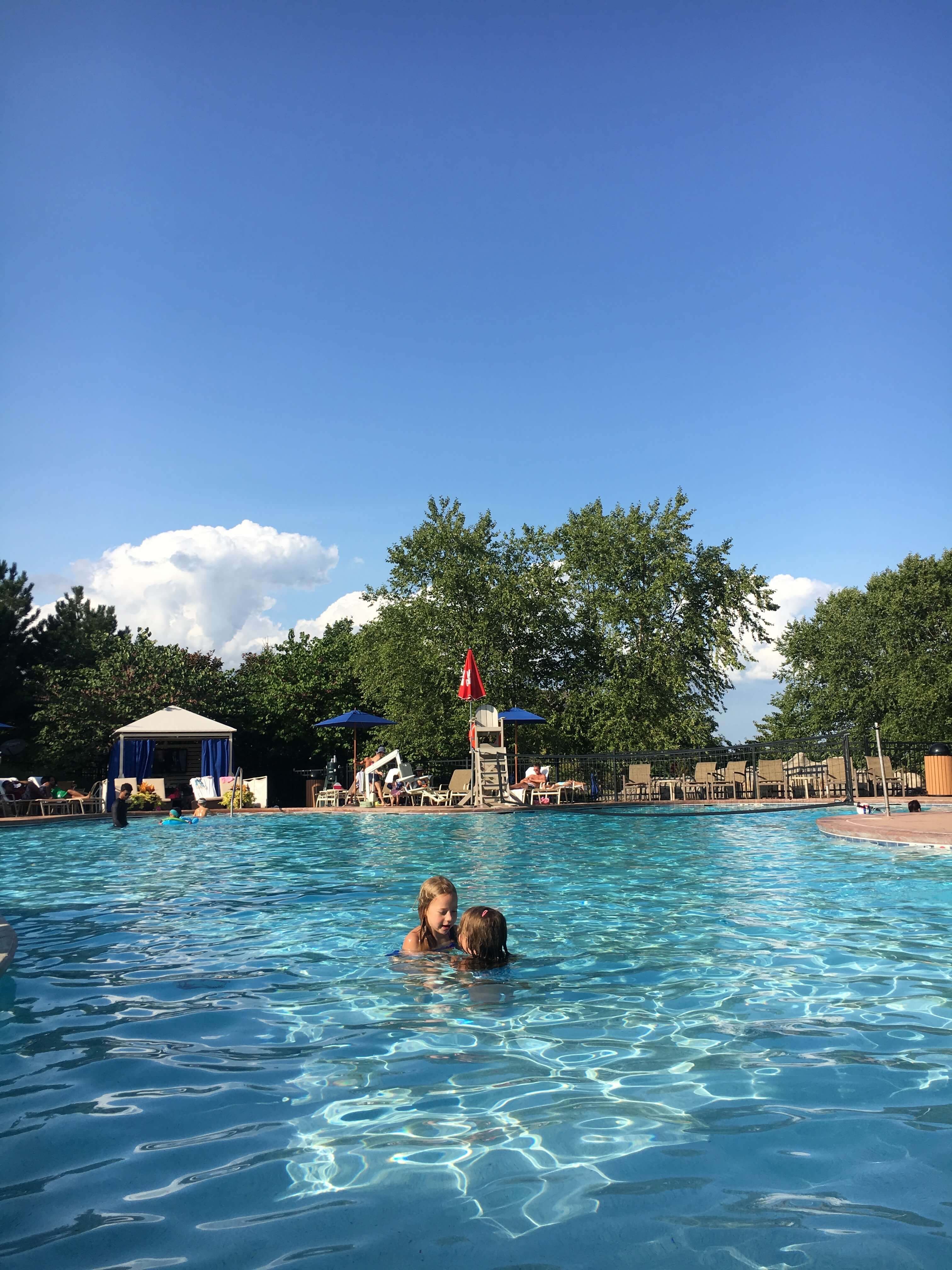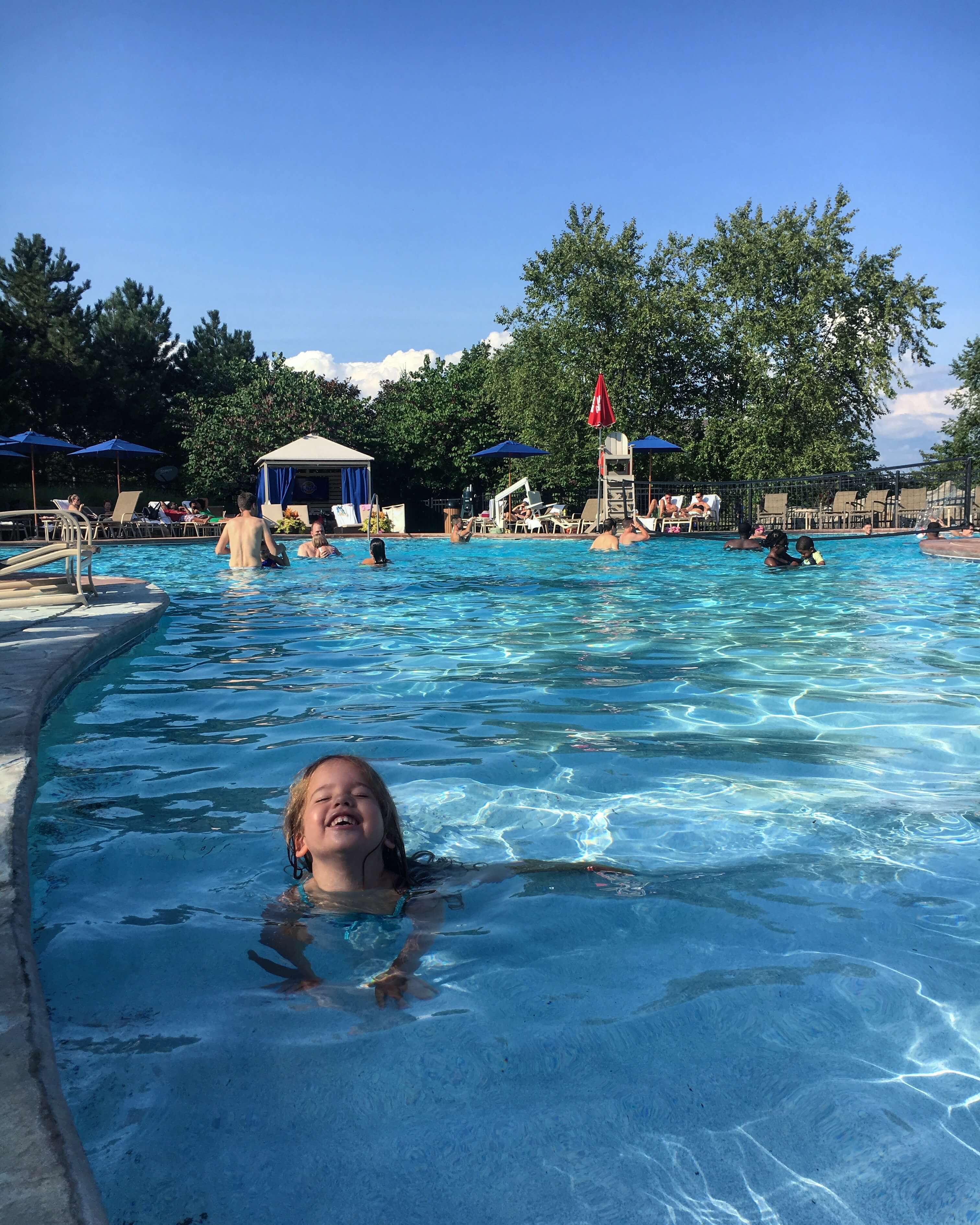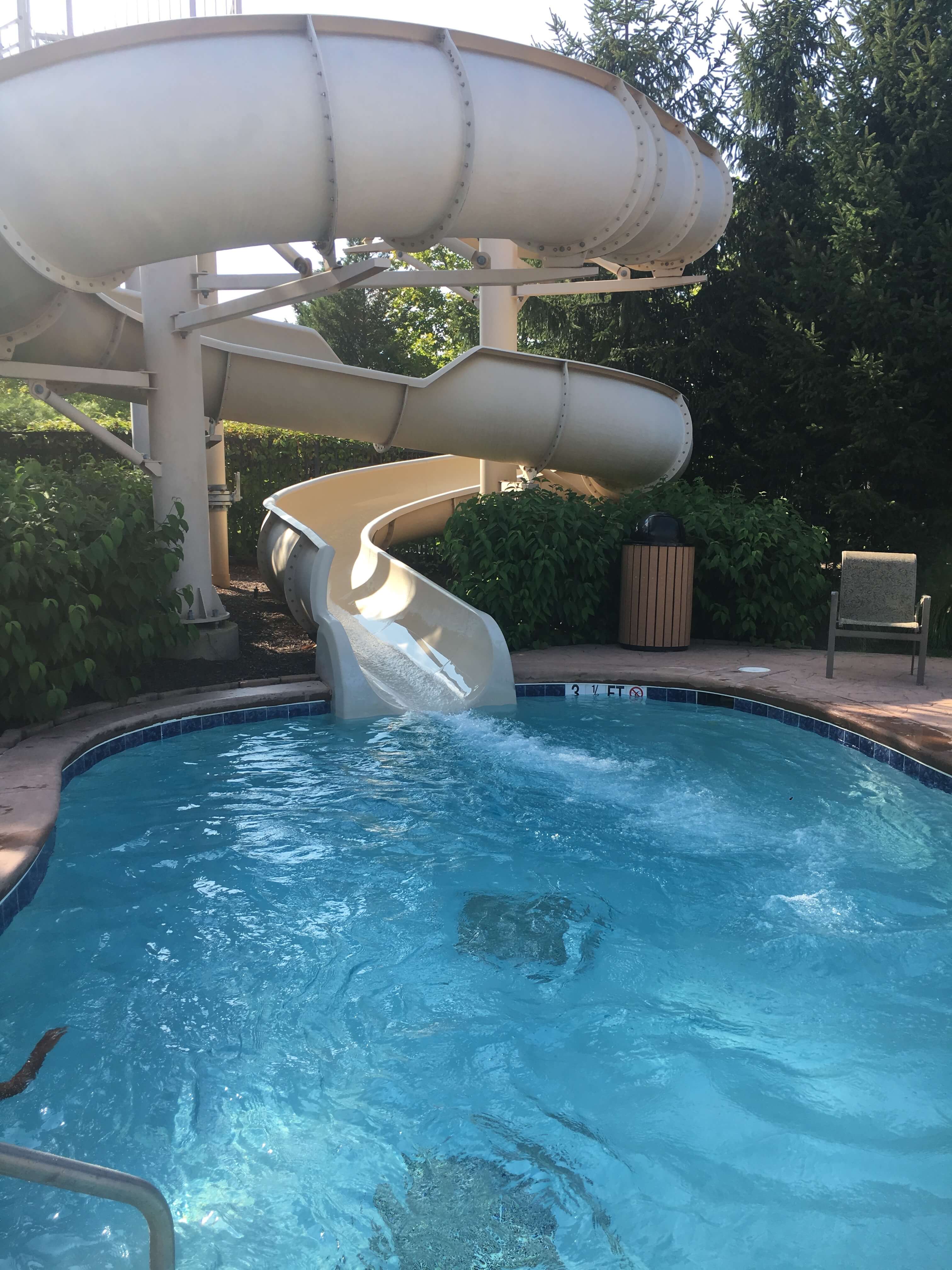 After checking-in, the girls were really excited about the pools (they have five!) as we quickly changed into our bathing suits and headed over to the pool with a waterslide. It was the perfect area for all of the kids where my older daughter had a blast going up and down the waterslide; whereas my middle and youngest played in the main pool.  There was also cabanas (for rent) in this area, a cafe to get drinks and snacks, chairs to lounge and chill, and tons of accessible bathrooms. After around two hours or so, we went to check out the indoor area, directly opposite from the gym, where my older daughter swam for a bit.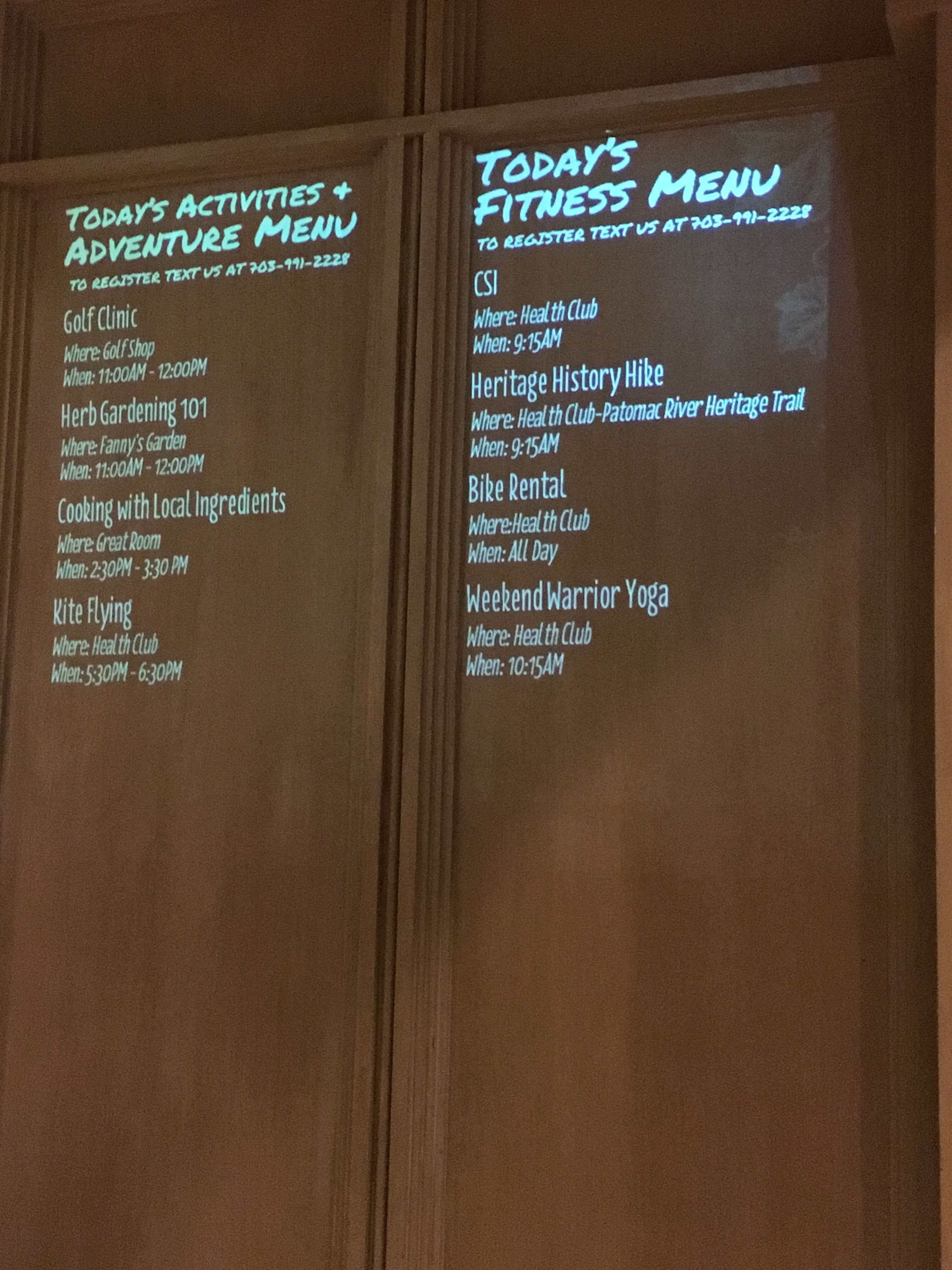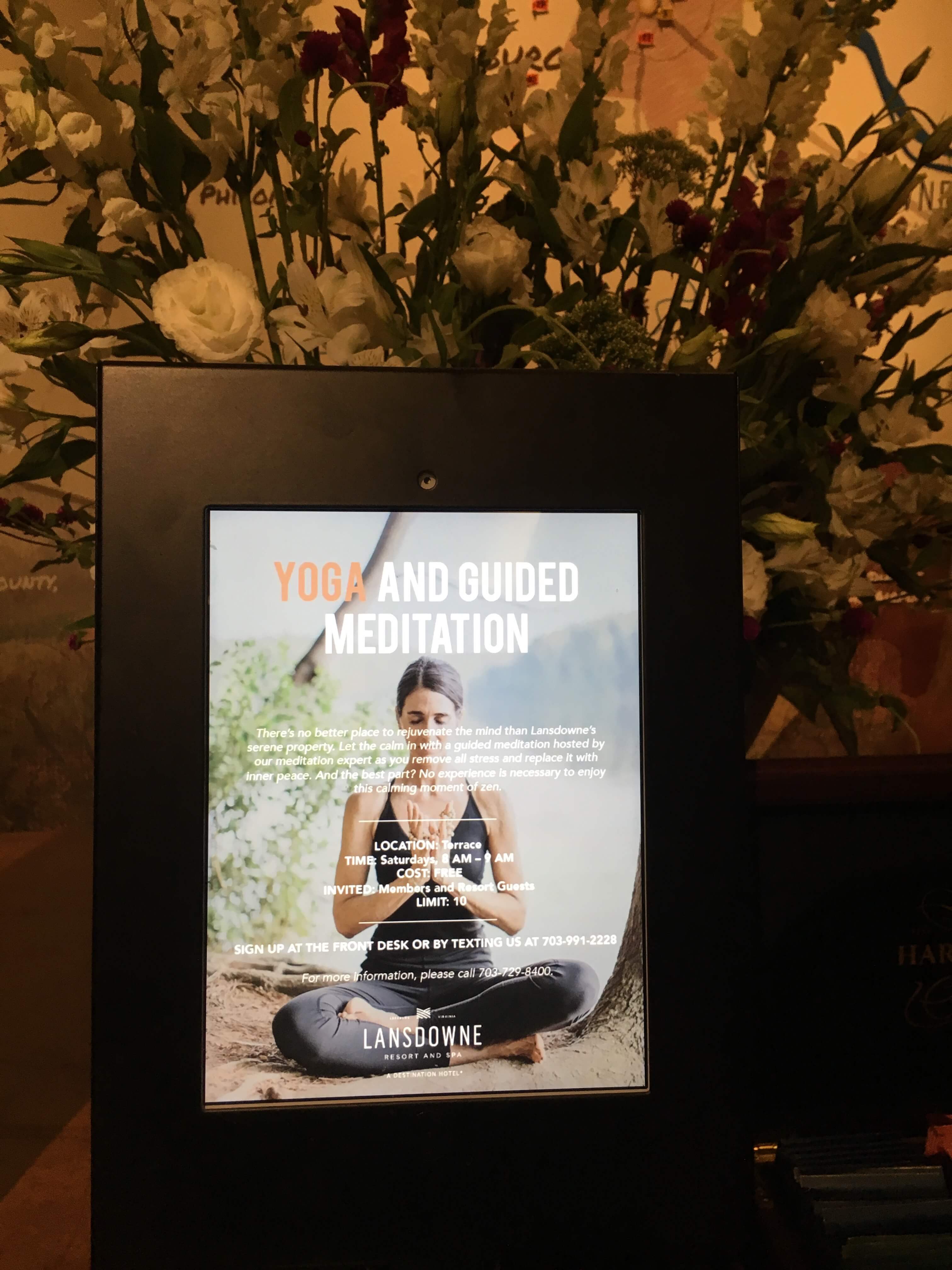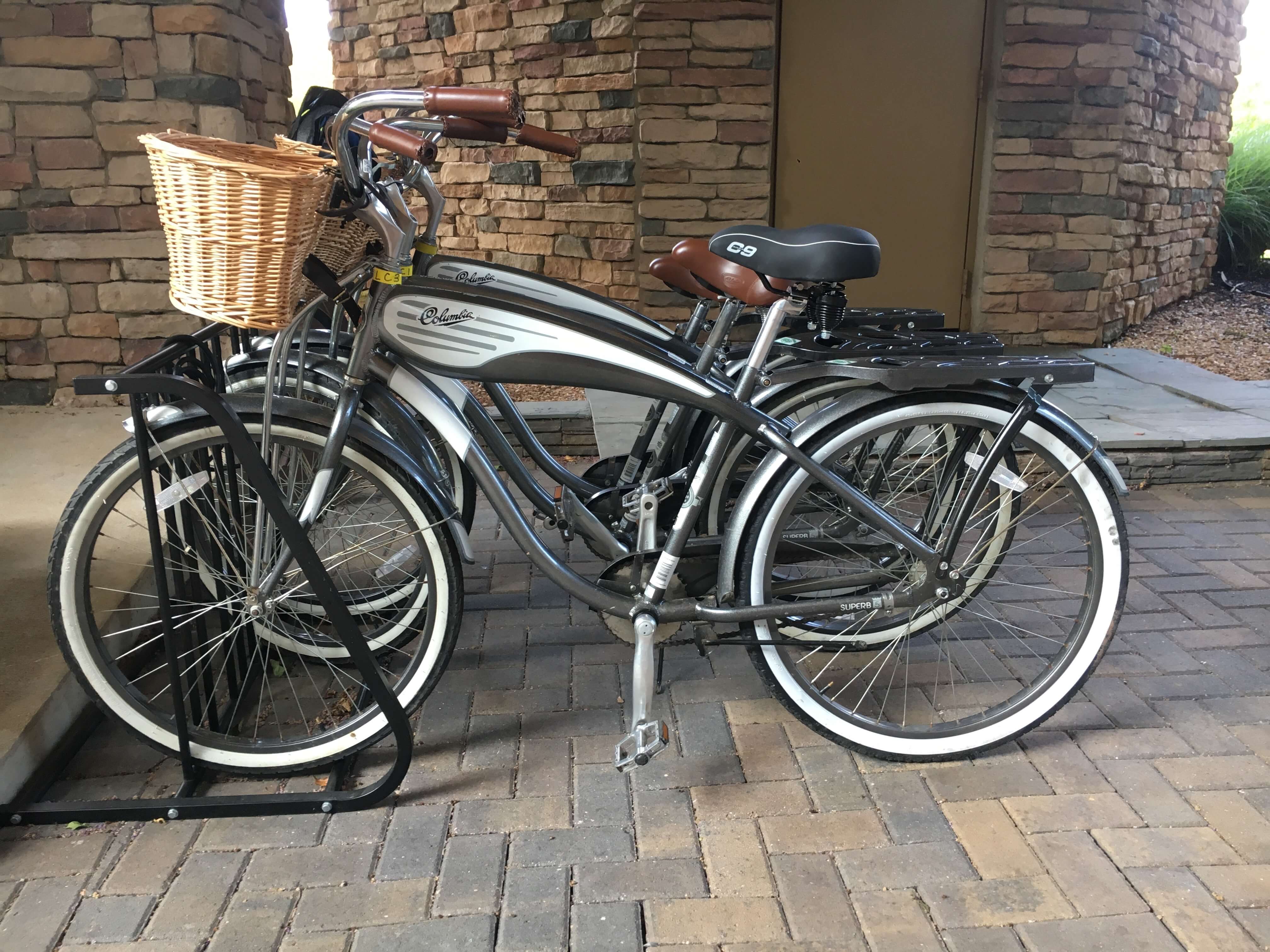 As the girls relaxed, I walked around the expansive property, checking out some of their cool amenities like their tennis court, golf course, spa, and fitness center. They also offer some really interesting speciality programs (during our stay there was gardening, game night, bouquet-making, and a scotch tasting). I was really impressed that they offered so much to their guests, which for the end of the summer also includes nature hikes, movies on the green, cooking classes, painting and pinot, kite flying, photography classes, and more. Guests also have access to bikes to check out the area and opportunities to enjoy organized day trips like group wine tours and hikes.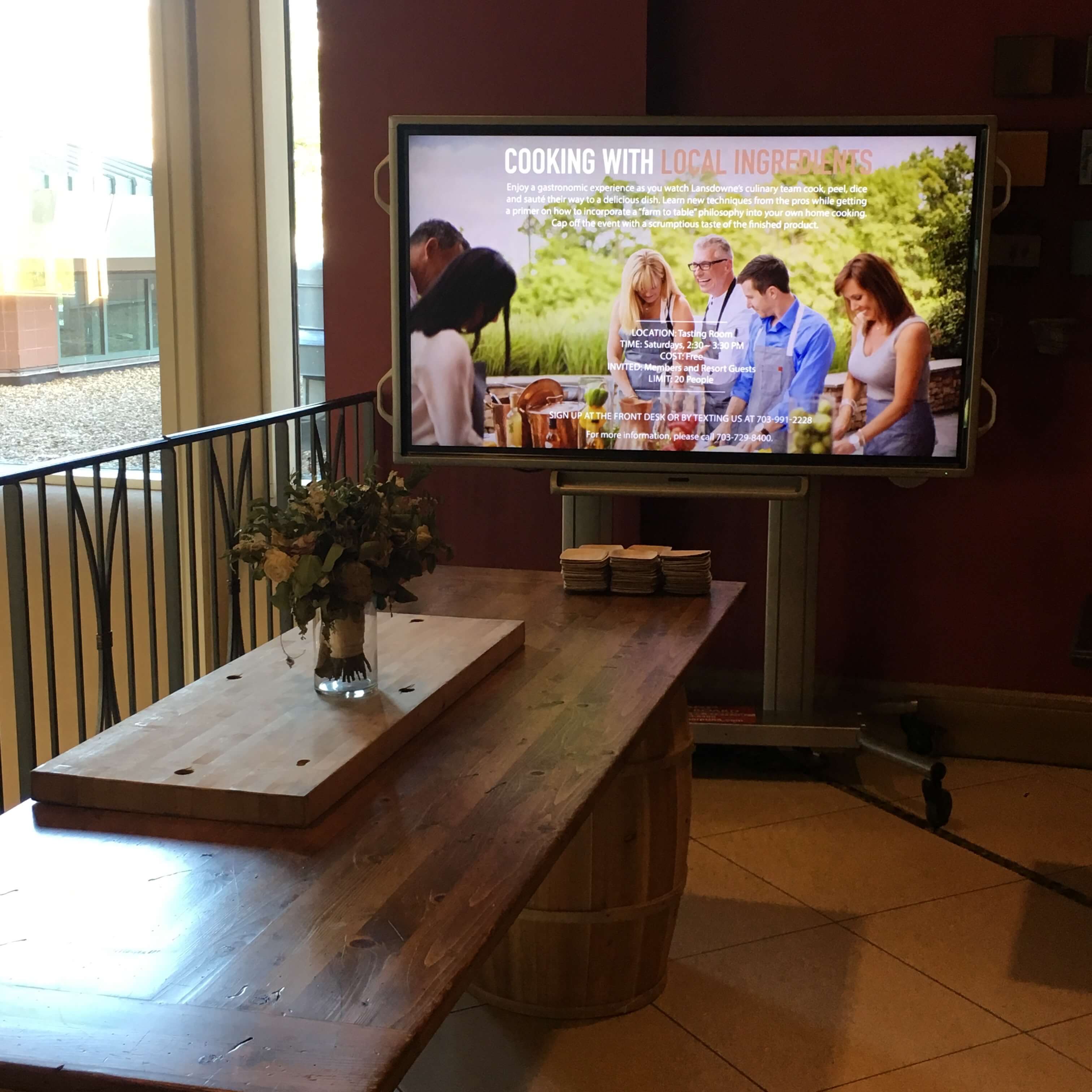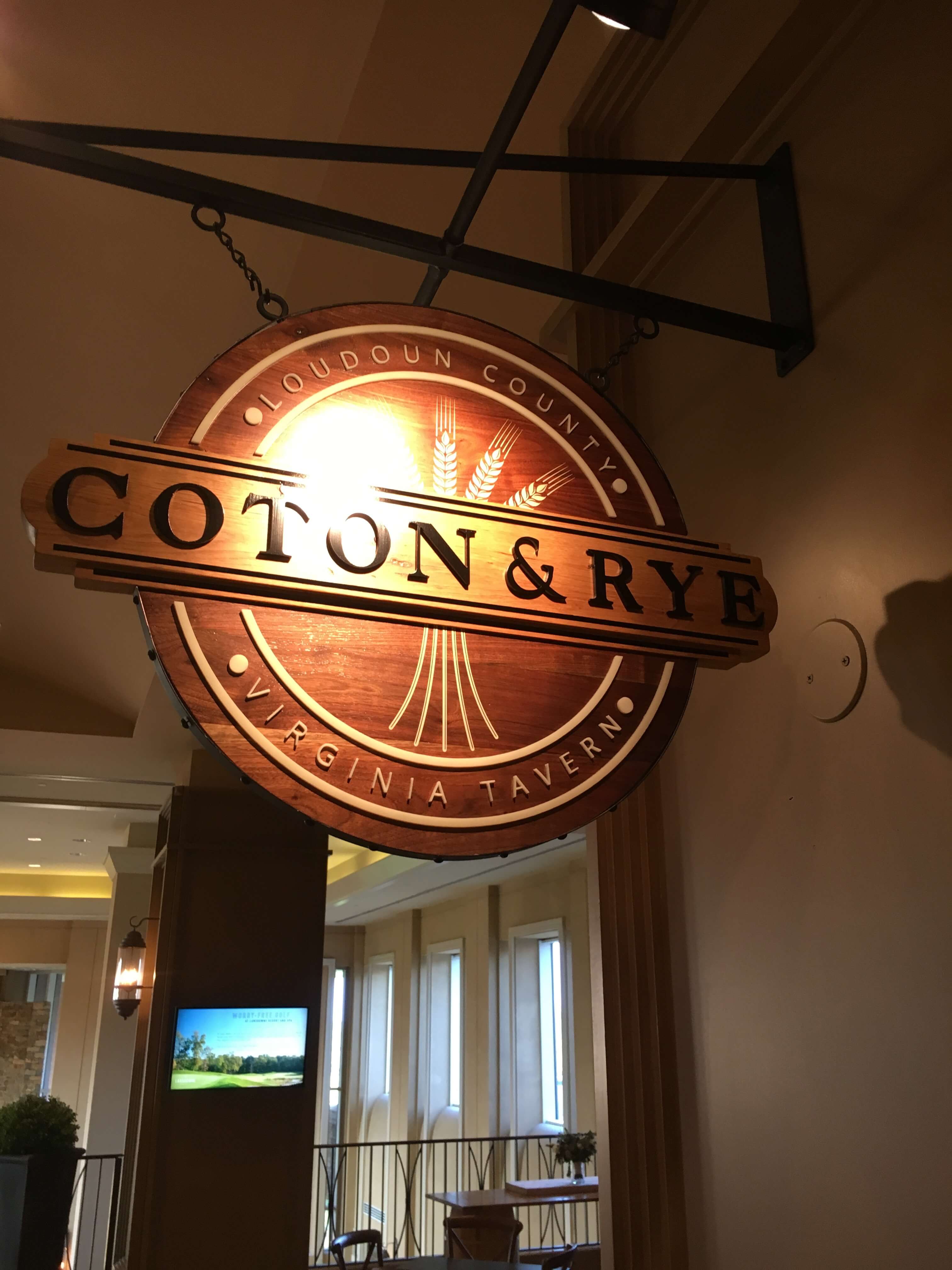 There are also tons of eat at the Lansdowne Resort and Spa, including the Coton & Rye, a tavern that focuses on Virginia's rich culinary history; Piedmont Table, an upscale steak house; Fanny's Herb Garden, an outdoor garden, and Riverside Hearth, an exhibition-style kitchen to enjoy breakfast, lunch, or dinner. This also includes healthy options for kids at Coton & Rye with such options like Sunny with a chance of Meatballs Spaghetti (turkey meatballs, crushed farm tomatoes, grated cheese, gluten-free angel hair noodles and local free-range turkey) and Rainbow Party Smoothie (kale, blueberries, raspberries and choice of almond, rice, or coconut milk).
After a long day of driving and swimming, it was so nice to settle into our comfy room that overlooked the expansive resort grounds. The beds were plush, comfortable, and the room featured amenities like an oversized desk, a 37-inch flat screen TV, charging stations, a modern bathroom and more. It was so special for the girls as they loved snuggling and laying in their plush beds.
The next day, we had to leave pretty early since we had to get back on the road; however we left revived as we embarked on the next nine hours of our road trip.
For more information about Lansdowne Resort and Spa, and their incredible programs, please visit: https://www.destinationhotels.com/lansdowne-resort/
We were provided our room on a media rate. All opinions, as always, are our own.