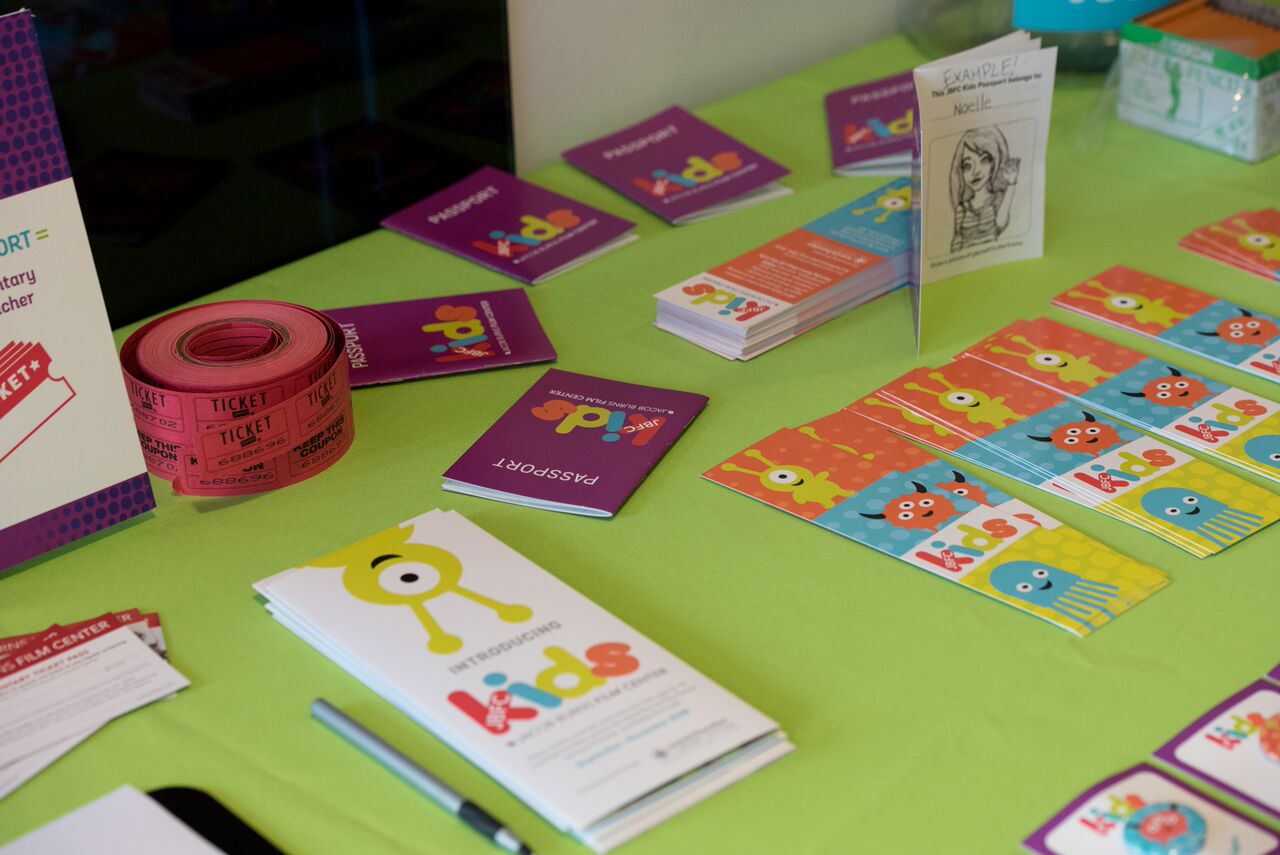 This past weekend my middle daughter and I took a mini train ride to Pleasantville to check out the launch of JBFC Kids. A division of the Jacob Burns Film Center,  JBFC Kids is a new program that's designed to welcome a new generation to the JBFC community through films,  free hands-on activities, and cool course for kids and their families- all of which are designed to spark imagination, curiosity and creativity through storytelling.
To kick-off the event, the Jacob Burns Film Center provided kids with passports where they could receive a stamp for the movies that they saw, courses that they take in the future and activities that they participated in.
As a huge film lover myself, I was so excited to share the experience of going to the Jacob Burns Film Center to screen a collection of carefully curated short films. Emily Ohara, faculty of the JBFC Kids curator noted, "These carefully selected films will not only allow young audiences to connect with the characters that they see on screen, they will also create a culture of acceptance and understanding of people from all walks of life."
With our popcorn and passport in hand, we found some seats in the comfortable movie house as we anxiously awaited for the movies to begin. The event was divided into two short programs: Kid Flix: The Best of the 2016 New York International Children's Film Festival and See the World, Feed Your Mind: Live Action Shorts from the 2016 Seattle Children's Film Festival. 
We saw the first program of shorts, which was recommended for for kids ages 3-7 years old where we had the chance to see some amazing films such as Audience Award winners The Visitors and Octopus, Grown-Ups Award winner One, Two, Tree, and more of our highest-rated shorts, including Object at Rest, Looks, and Tiny Tunes: Food.
At around 5-9 minutes per film (some were a lot less), we love checking the interesting collection of films from all over the world. My daughters favorite was Octopus, a funny story about an Octopus who is fighting with his tentacles about a cake; whereas I loved the French short film, One, Two, Tree and Me…Jane, the story of Jane Goodall as a child.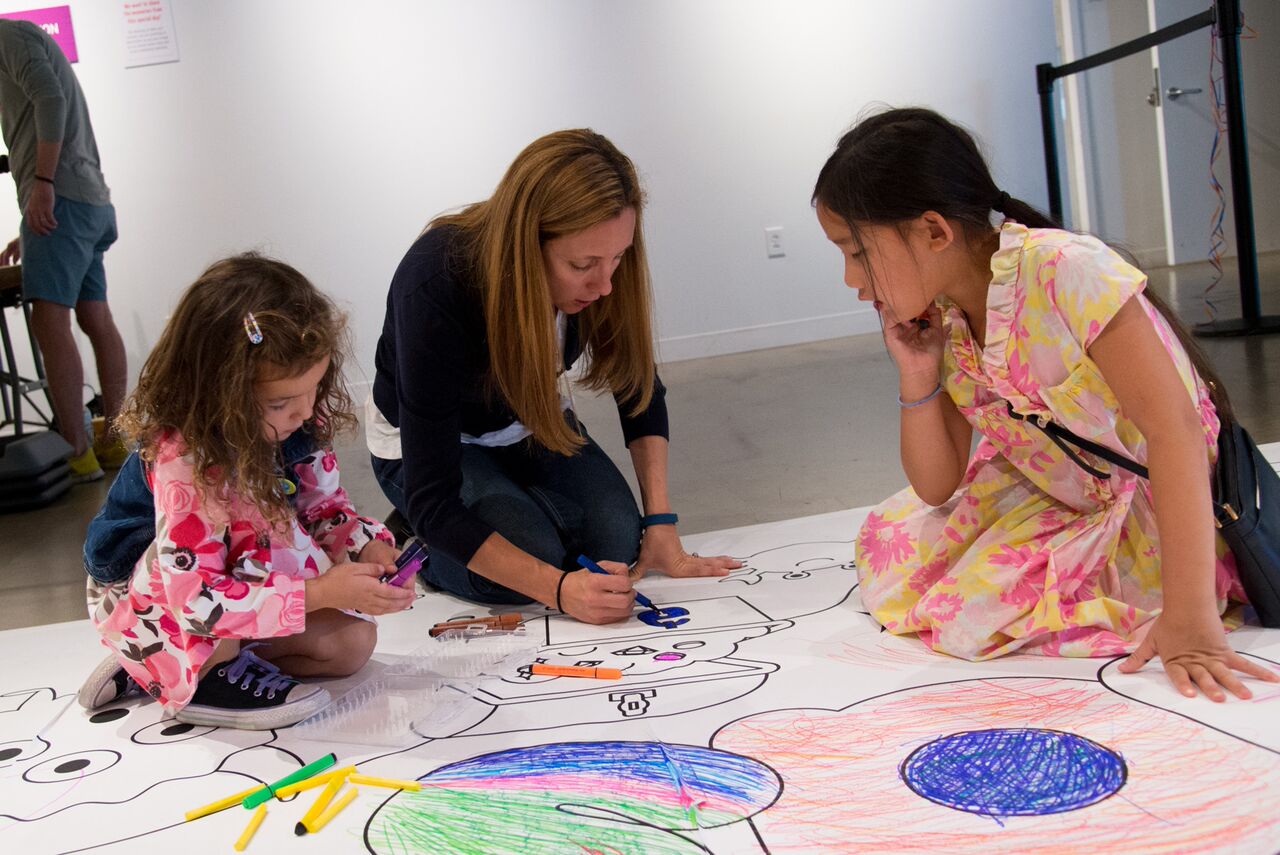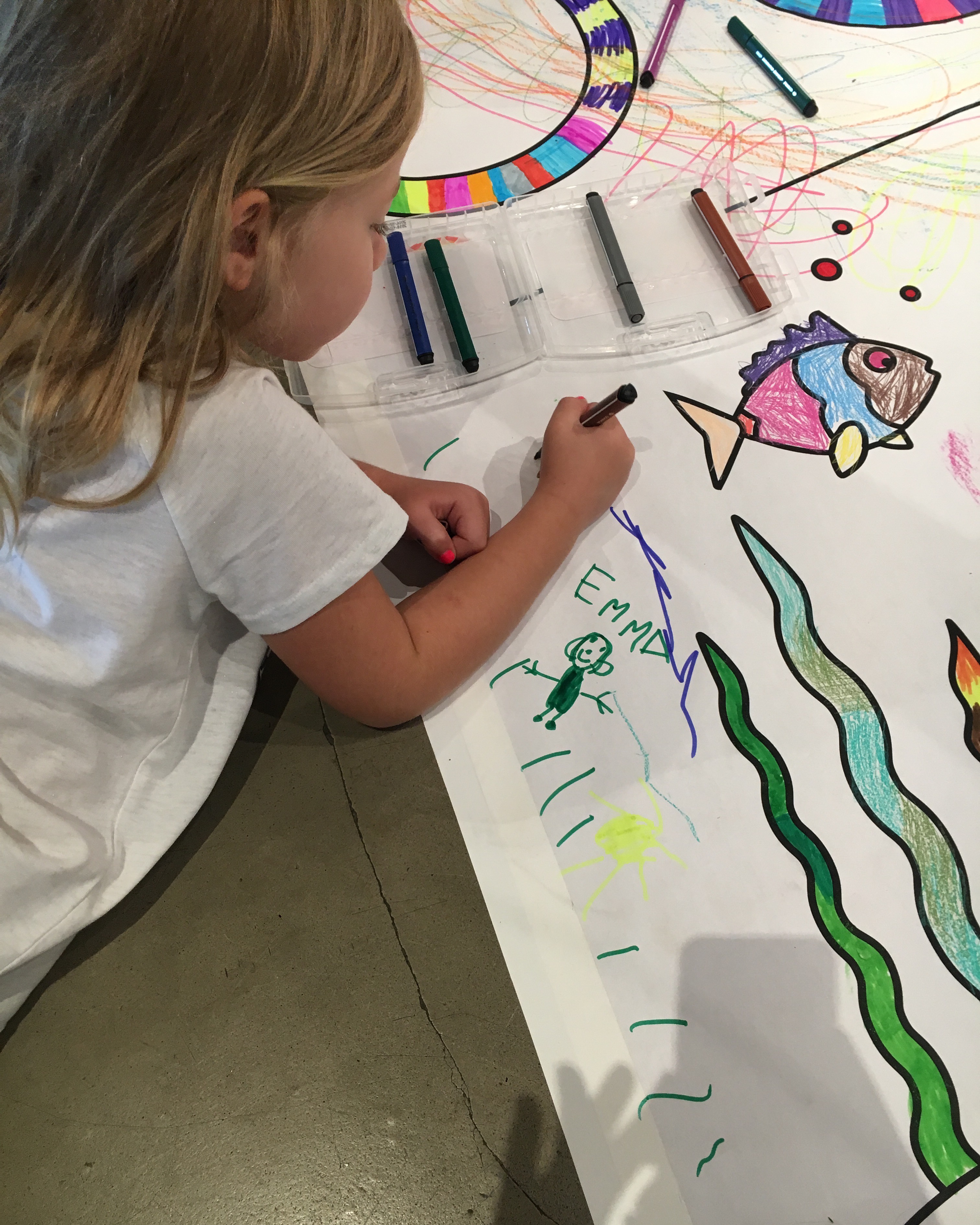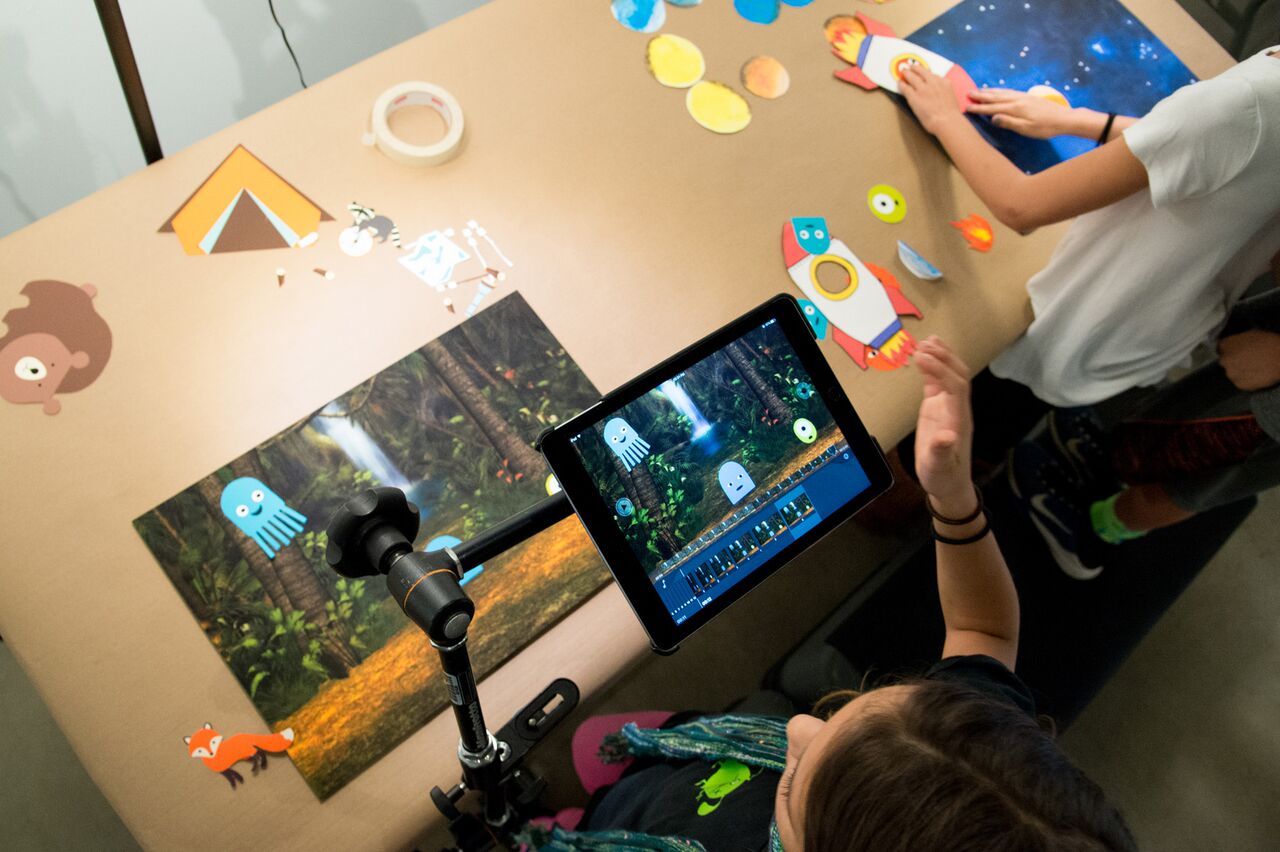 After the film, we went upstairs to check out some of their drop-in activities such as stop-motion animation,  a photo book, and my daughters favorite: the interactive time-lapse floor drawing.
Additionally, JBFC Kids has tons of cool programming in the works, including screenings of The Boxtrolls, Fantastic Mr. Fox and free first Saturday offering at the Lab where kids and their families can experience tons of innovative and hands-on activities.
An incredible afternoon of interesting films and interactive fun, I loved experiencing this afternoon of storytelling, imagination and media with my daughter that I can't wait to check out again very soon.
The next free Saturdays at the Lab will take place on October 1st, November 5th, and December 3rd as well as continue in 2017.
For more info, please visit:  https://burnsfilmcenter.org/jbfc-kids/
I was provided with movie tickets for this review. All opinions are my own.