This past weekend we woke up to a few feet of snow. While that was really exciting, the kids were equally psyched for our mini adventure to the New York Botanical Garden to check out the popular Holiday Train Show.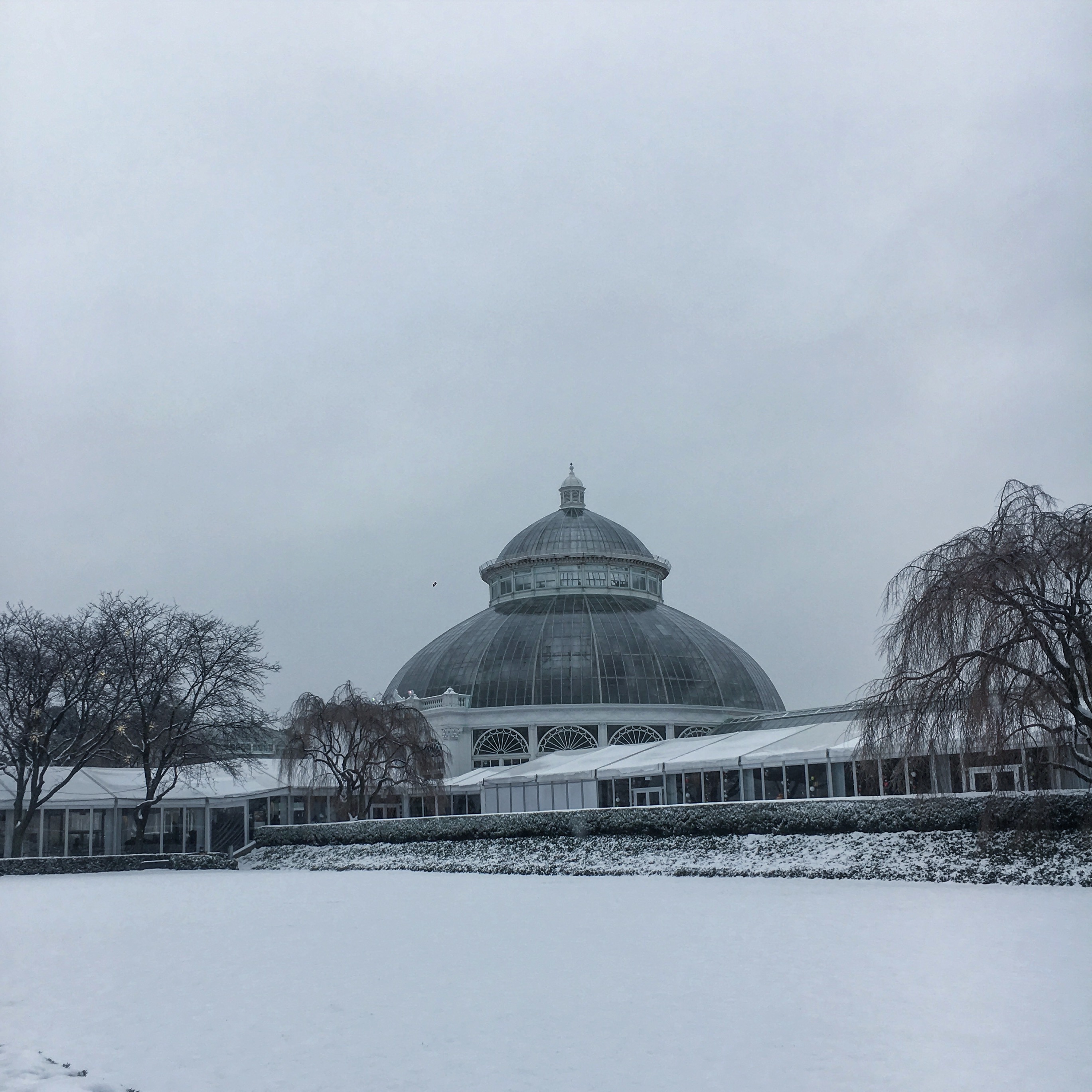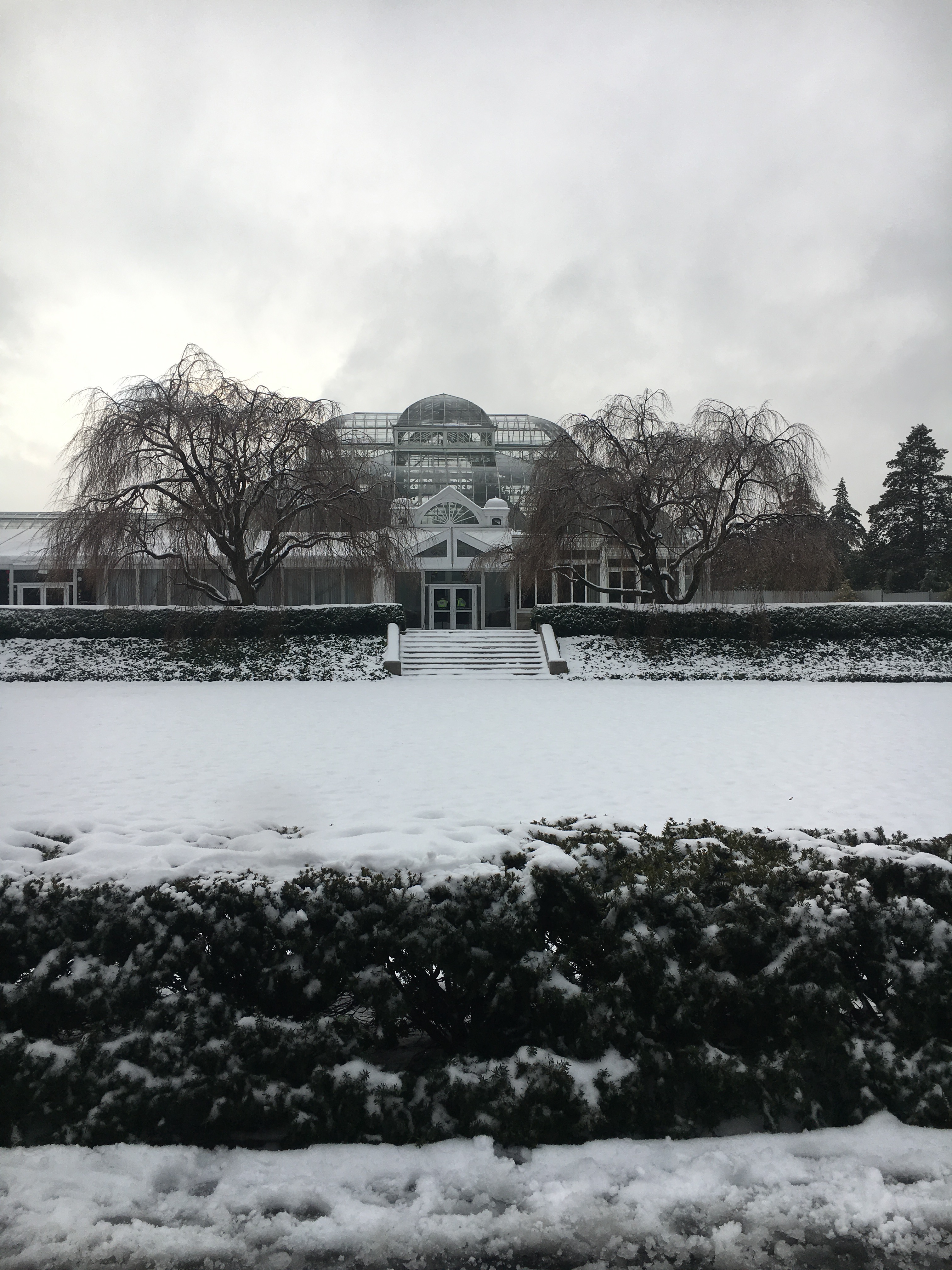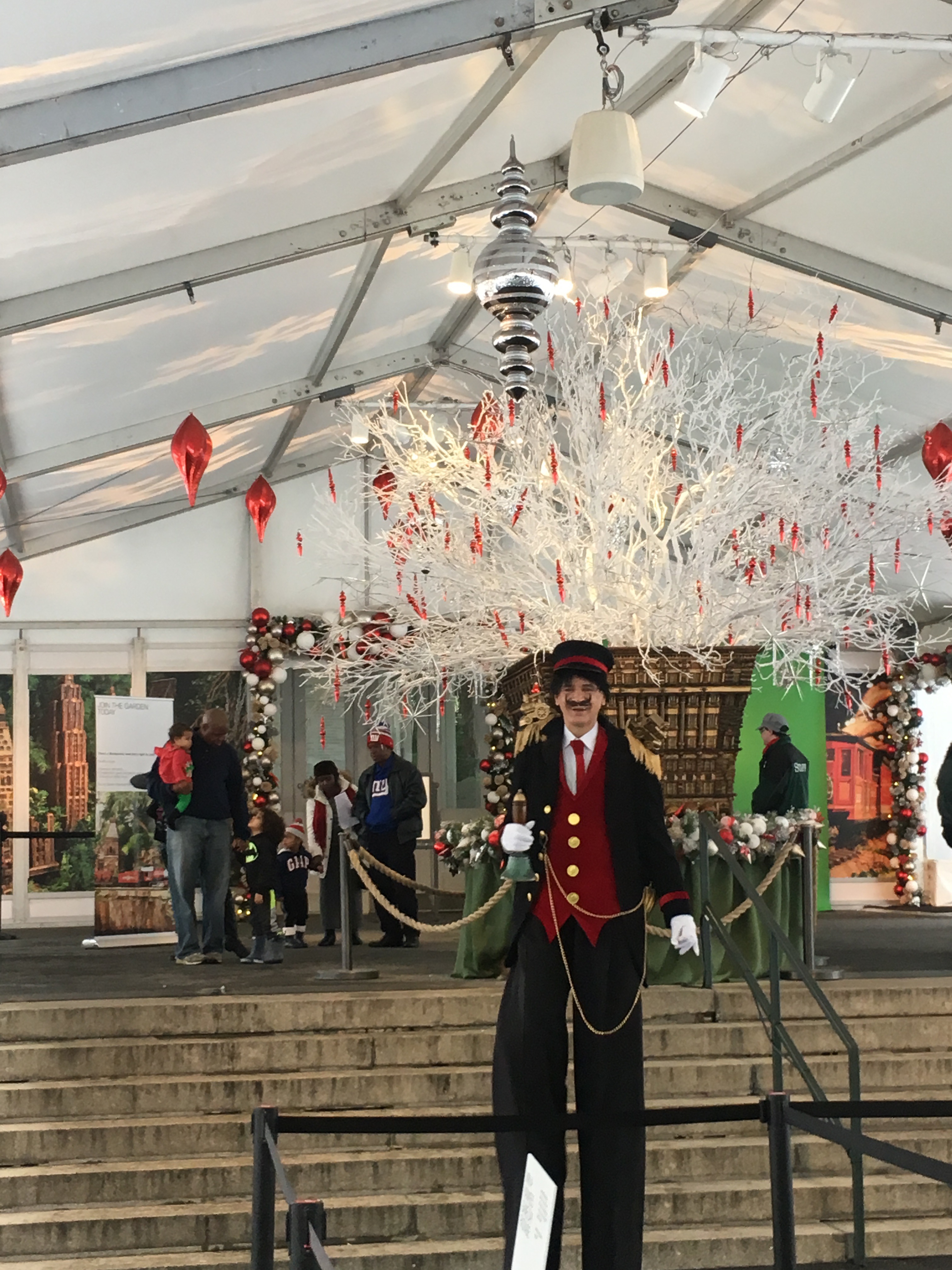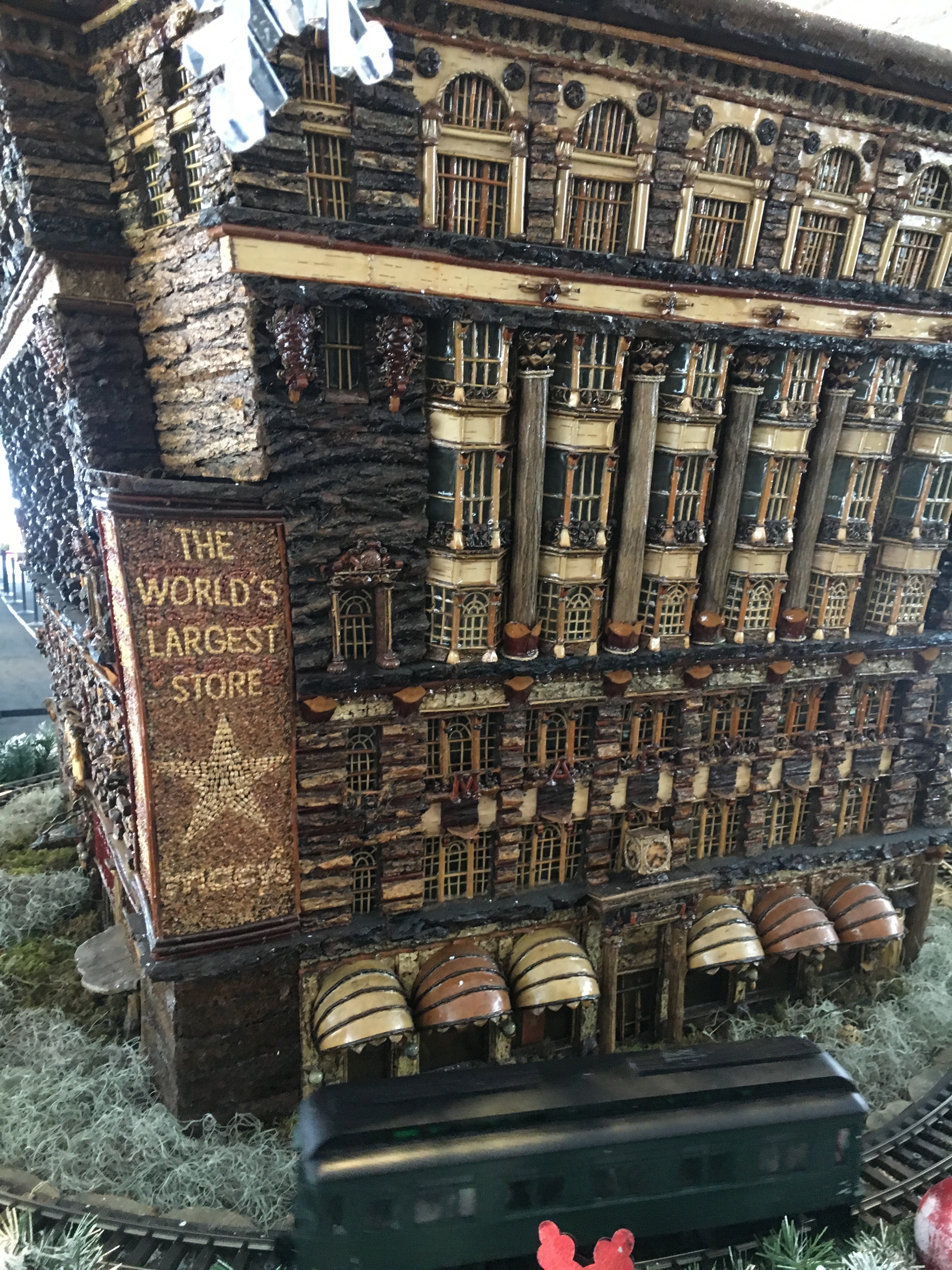 Easy to get to (either via car or public transportation), we entered the Botanical Garden and within minutes we arrived at the Enid. A Haupt Conservatory, which looked especially gorgeous with the snowy backdrop. Once inside, our tickets were scanned (the Holiday Train Show is a ticked event) where we were greeted with a whimsical train conductor on slits as we were guided into the space.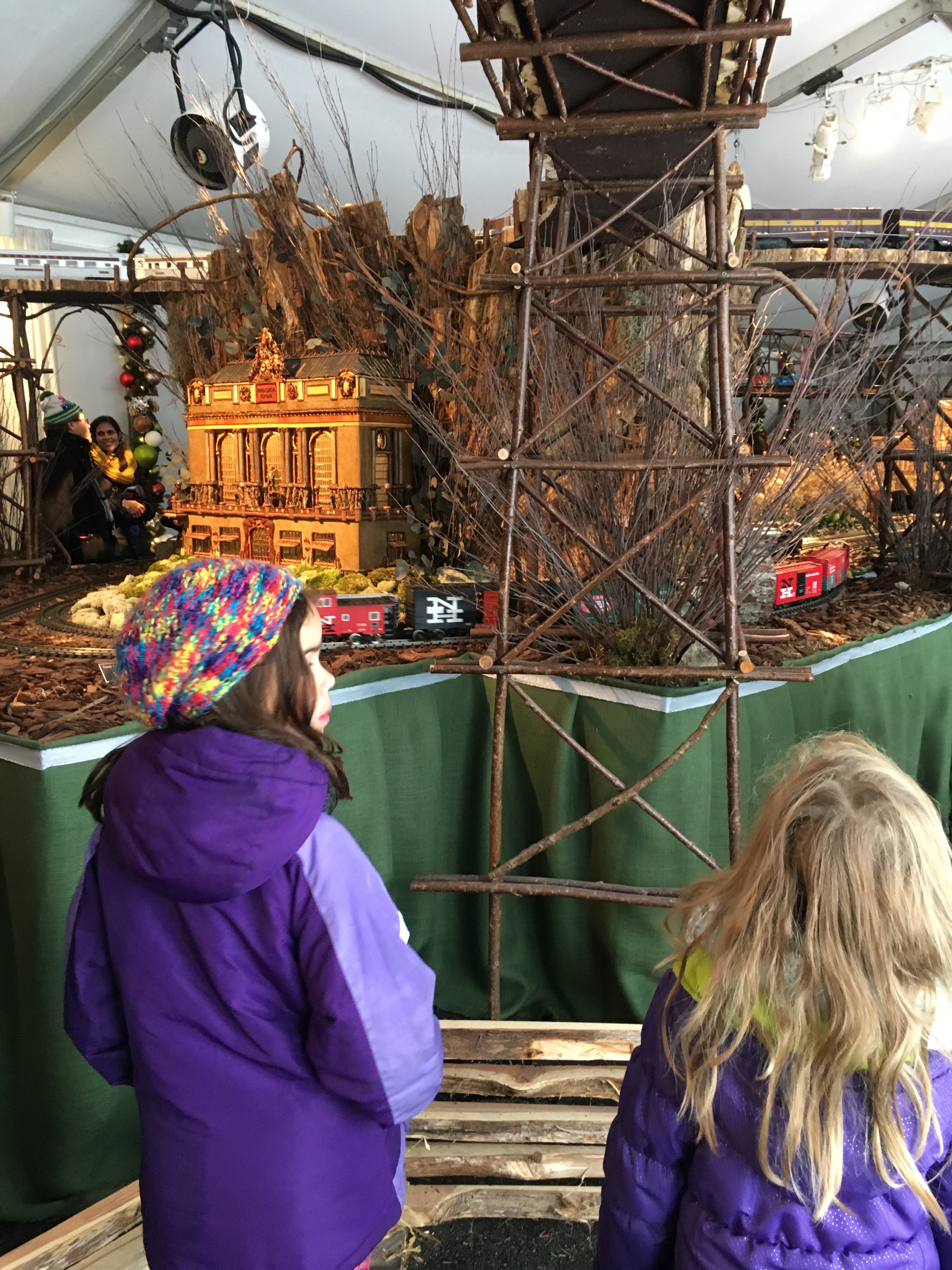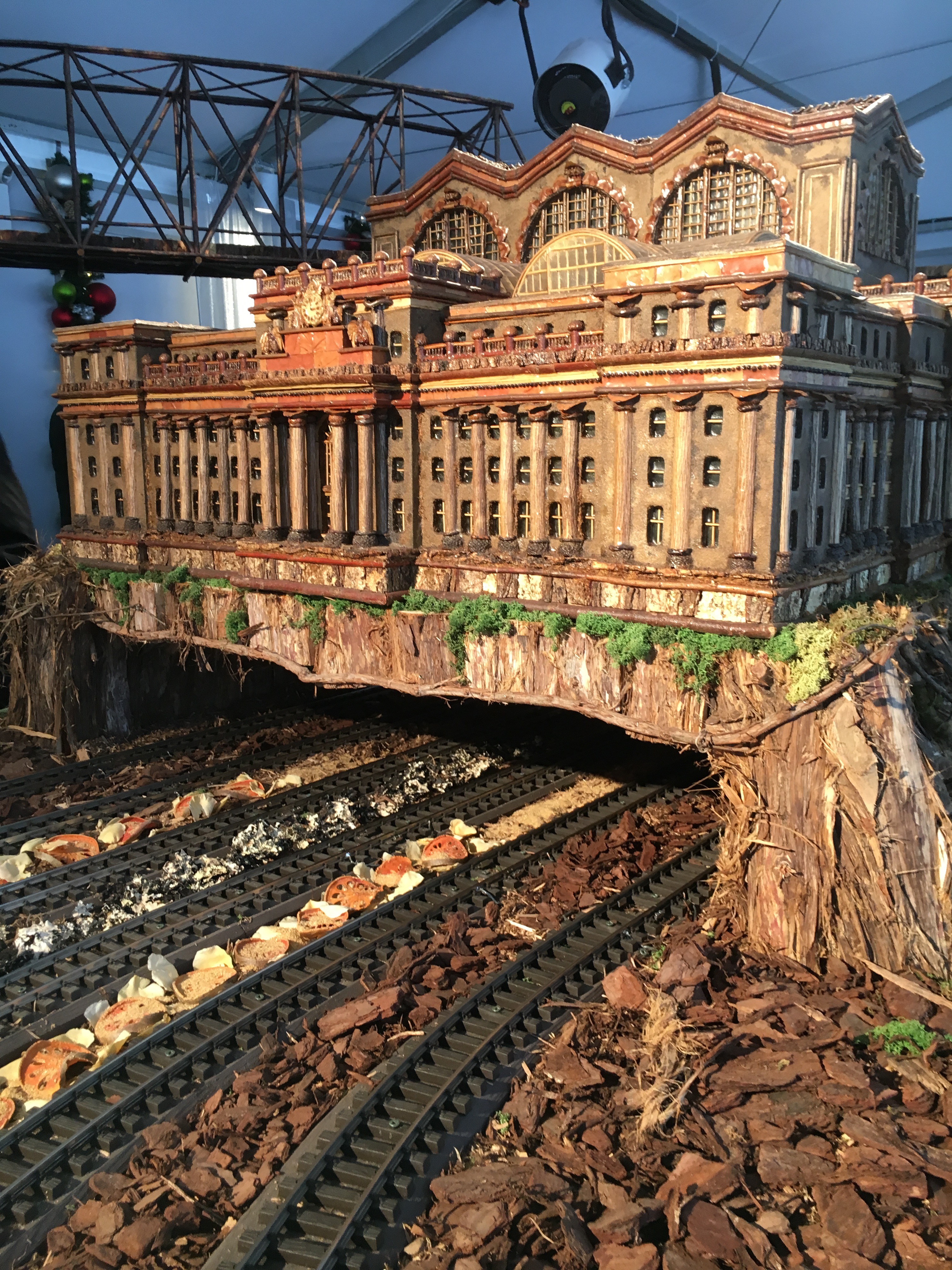 After a short video about the interesting history of the show, the doors opened and we were instantly awe struck by this new world around us of intricate craftsmanship and model trains. During the video and from displays at the show, we learned that designer Paul Busse first created the Holiday Train Show  in 1992 that now extends to other venues.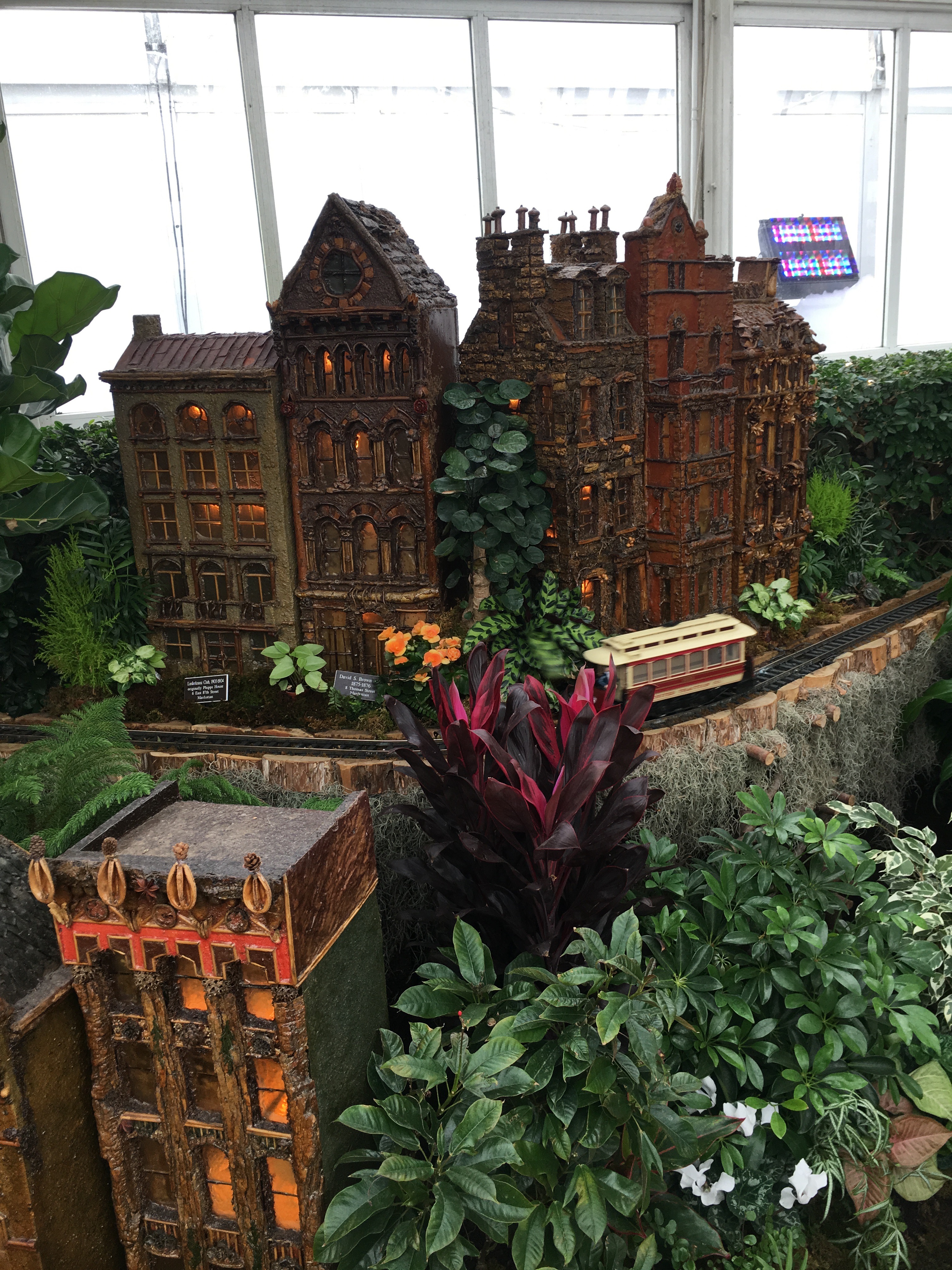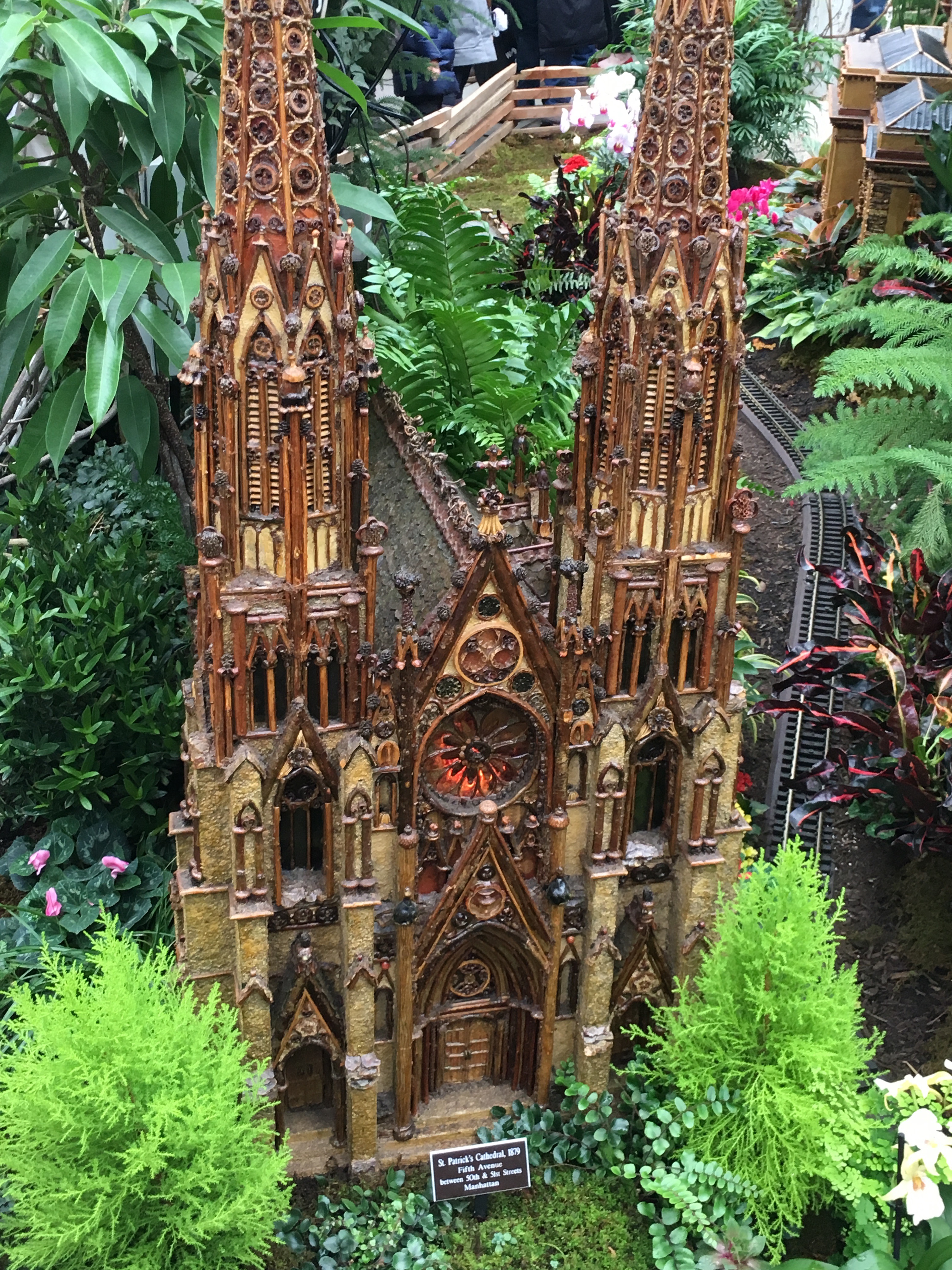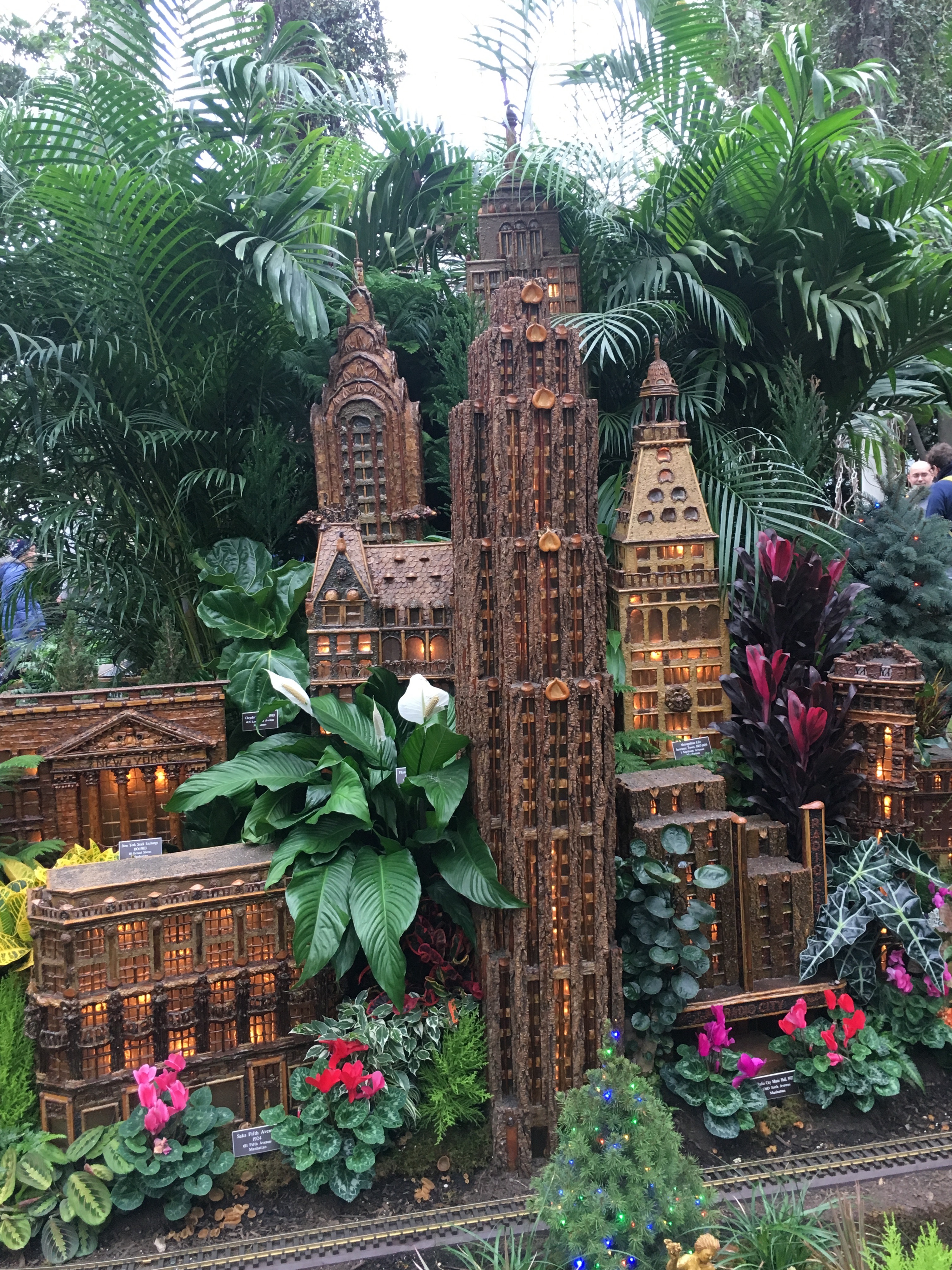 Constructed from bark, leaves, and other natural materials, the buildings, landmarks and structures are quite the architectural feat that's an ode to NYC through the use of natural elements. All of my girls (8, 5 and 2) took to the train show  in their own ways where my 8-year-old thought it was 'so amazing' to see all of the details as she spotted attractions like the Brooklyn Bridge, the Statue of Liberty and Central Park. My 5-year-old was in awe of the mini Coney Island (her favorite place to go in Brooklyn); whereas my 2-year-old was loving the model trains as she watched them buzz along the tracks. Personally, I was just amazed by all of the intricate details that went into crafting this mini NYC through the use of natural elements. It was really just so cool!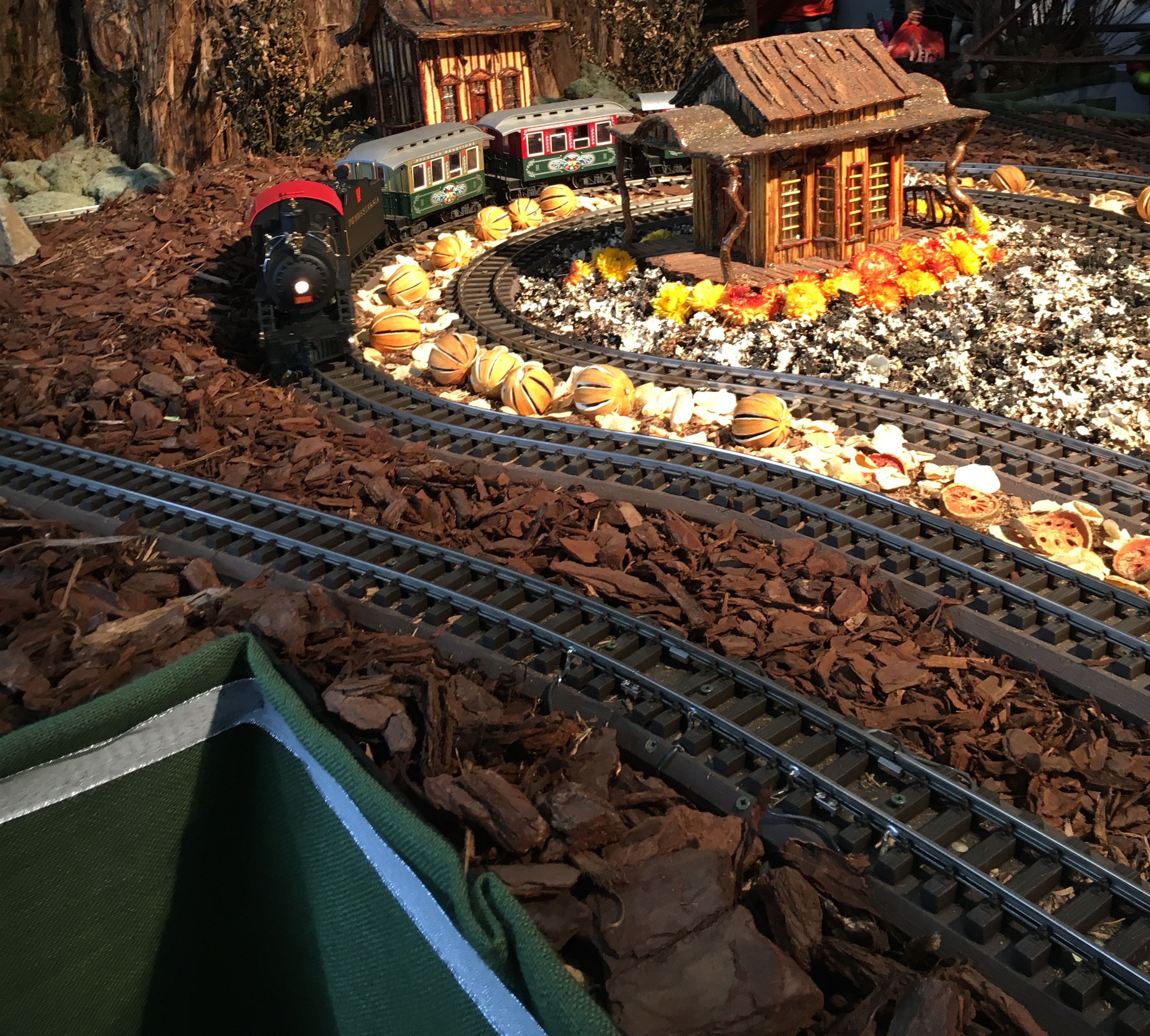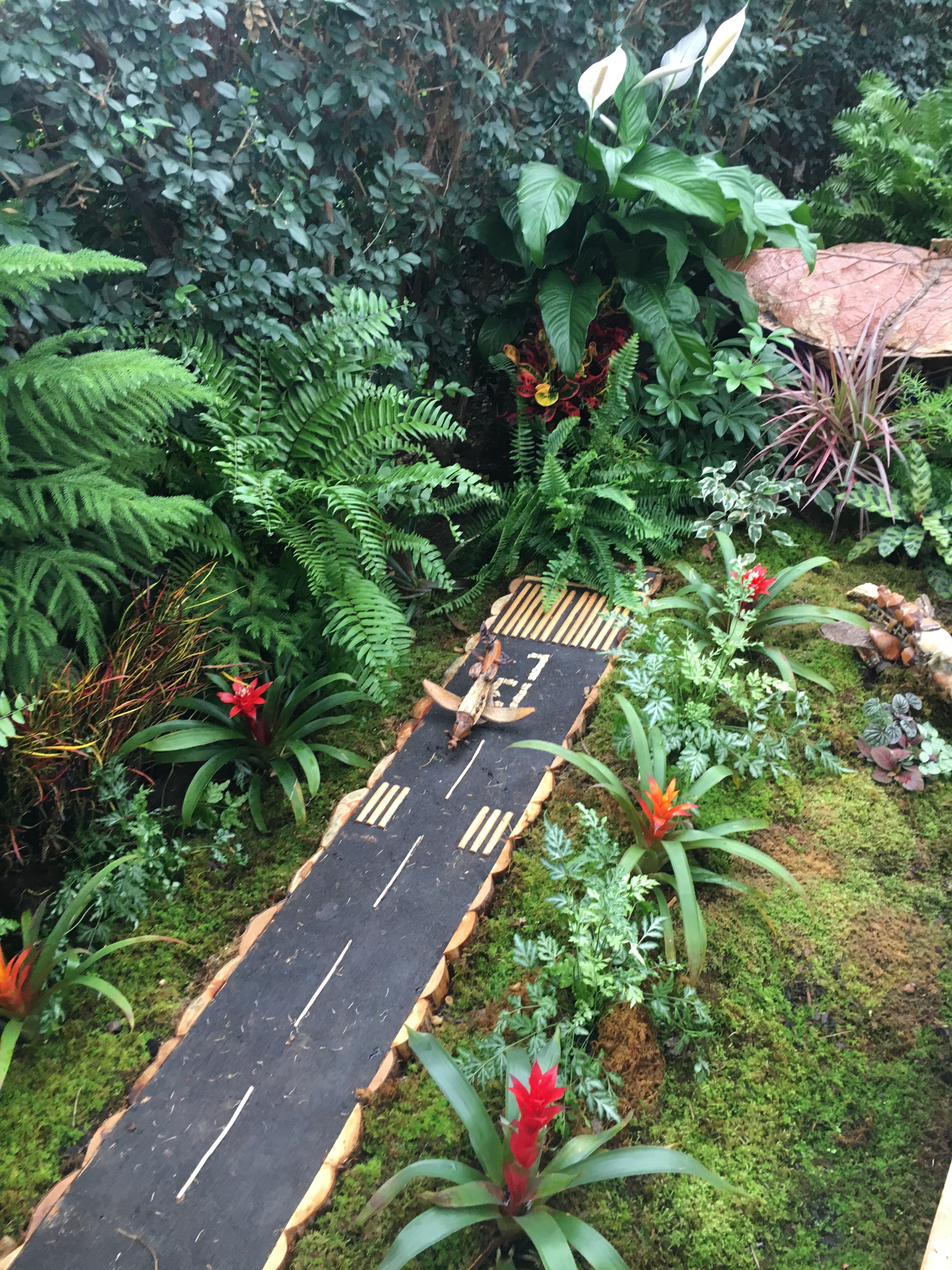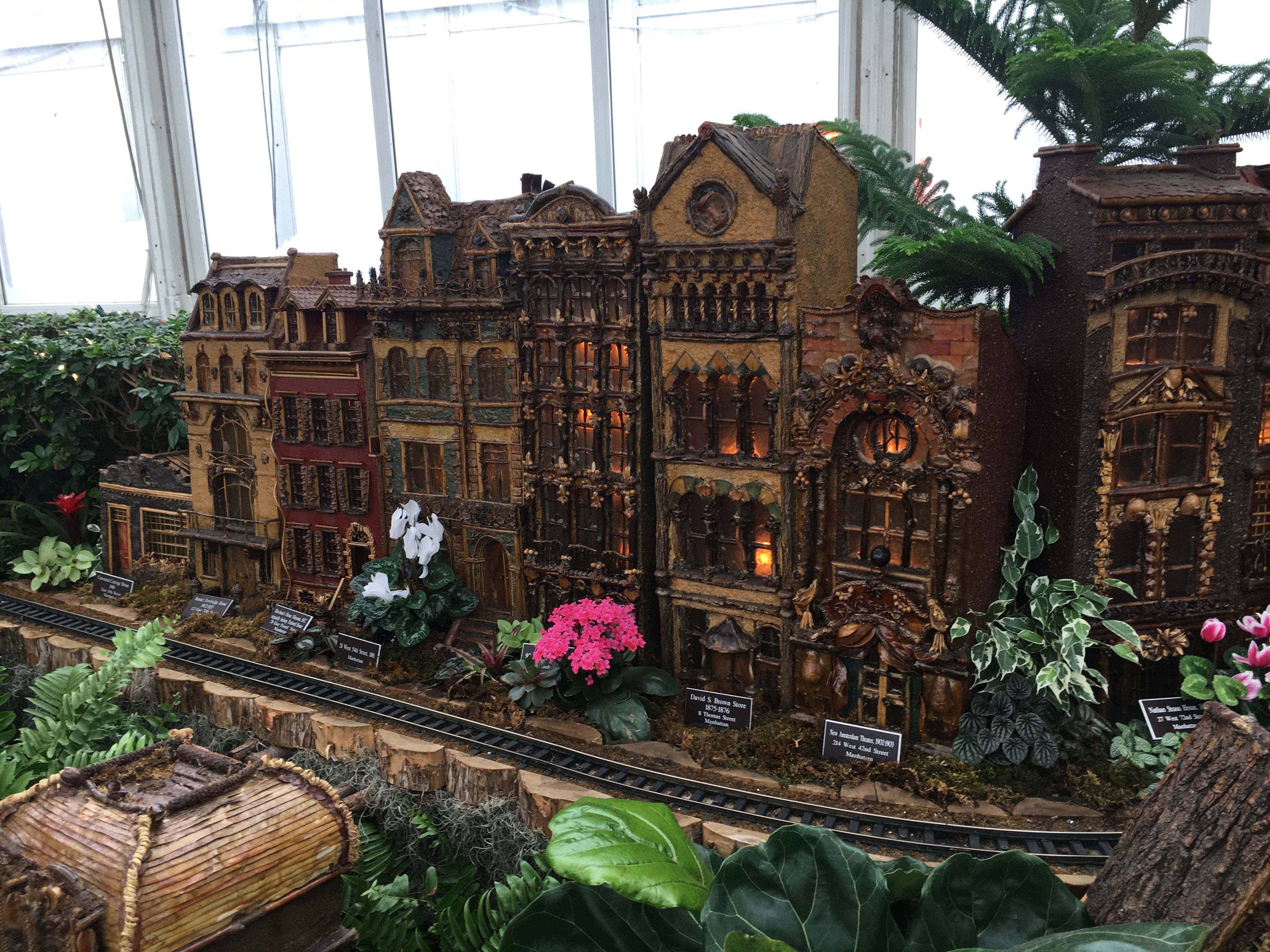 This walking tour took us around an hour to complete that could have been longer if the kids were a bit older. But, still, it was a wonderful experience to be able to roam, admire and take in the beauty of this project–all while observing our beautiful city through nature.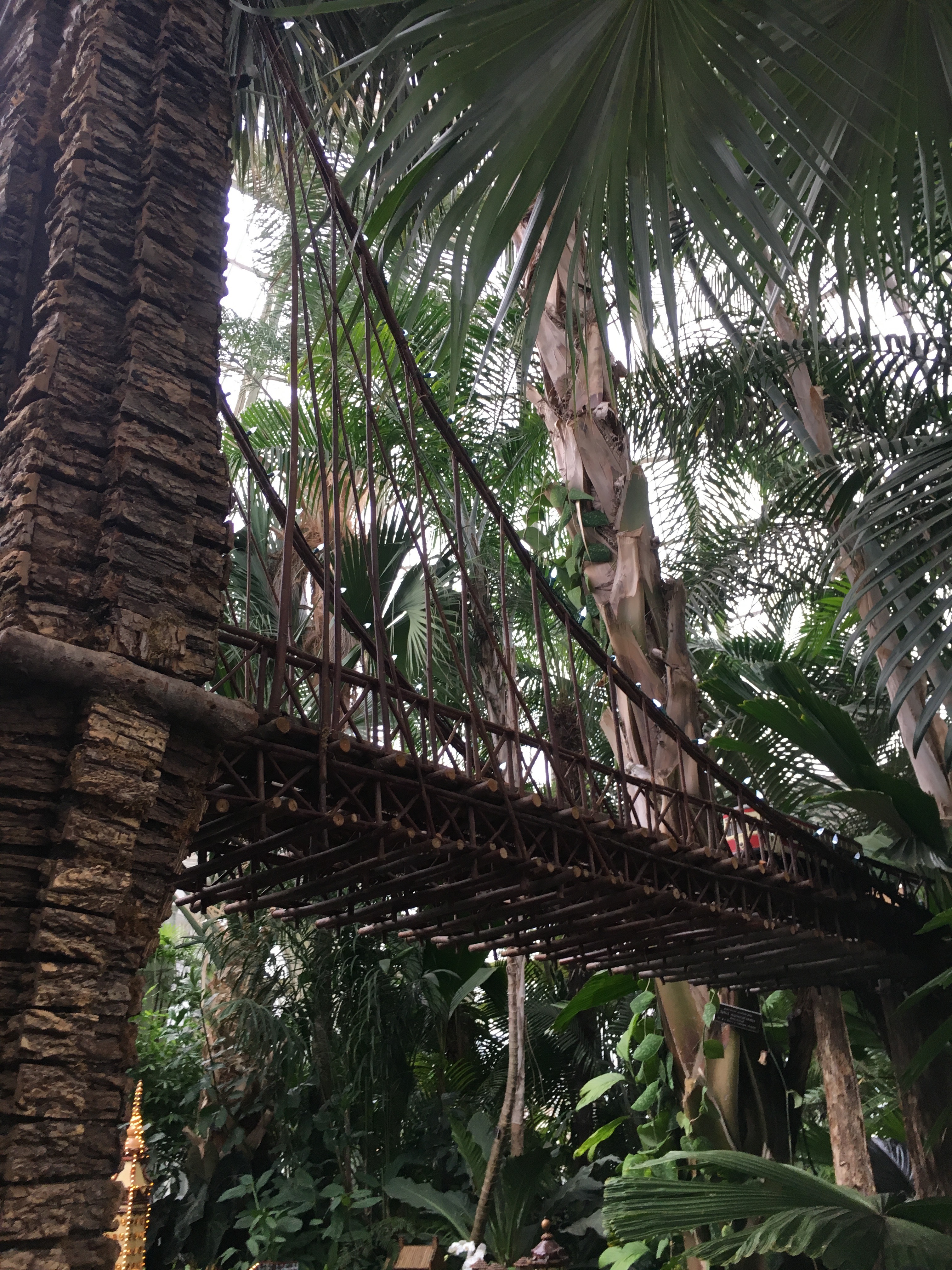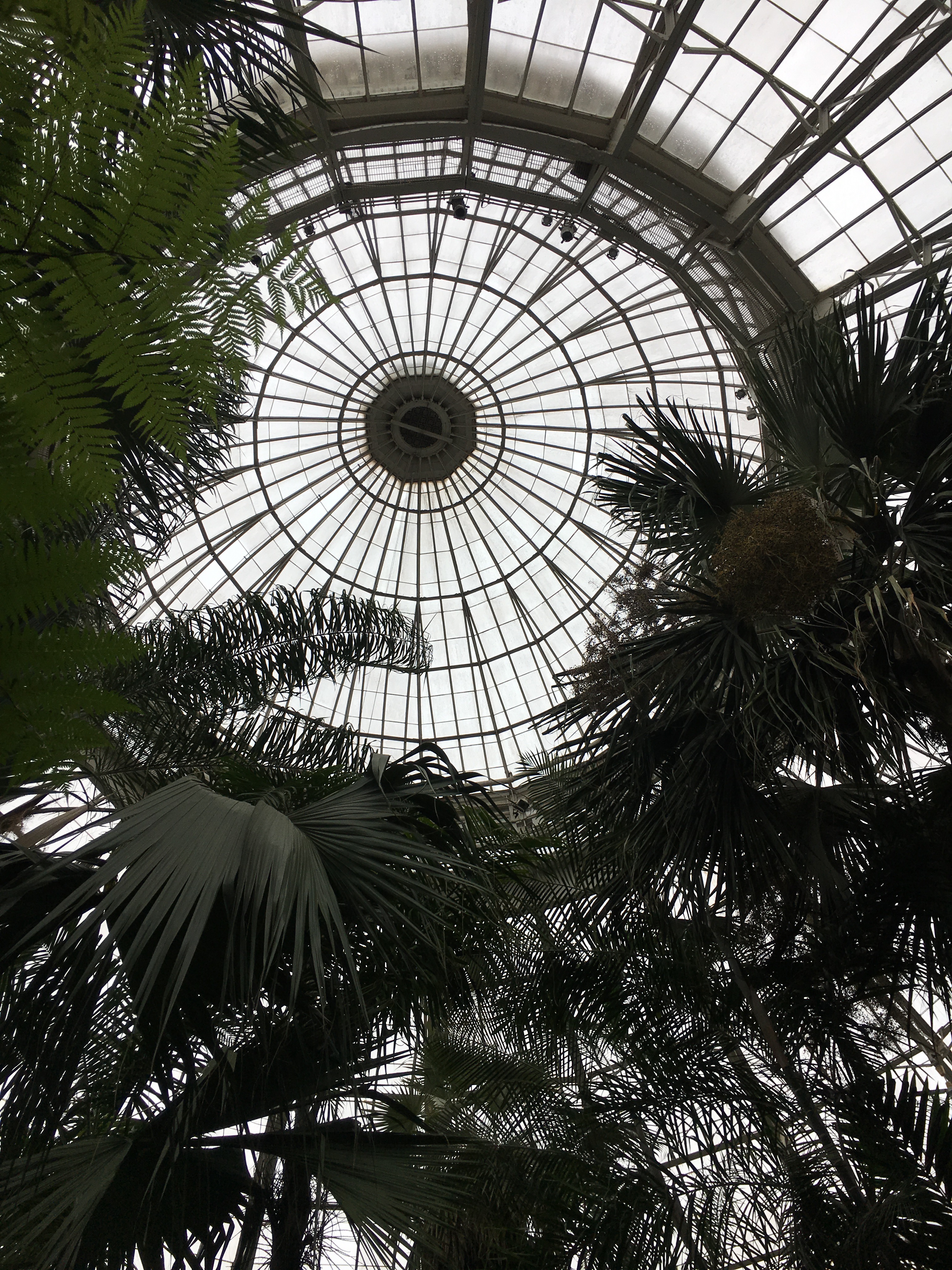 Open until January 16th, the Holiday Train Show was an awesome experience for kids of all ages that's sure to spark their sense of wonder, curiosity, and joy.
Holiday Train Show Details:
2900 Southern Blvd
Bronx, NY 10458
Adults are $20.00 per person and children (2-12) are $10.00 per person.
For more information, please visit: https://www.nybg.org/
We were provided with tickets for this review.