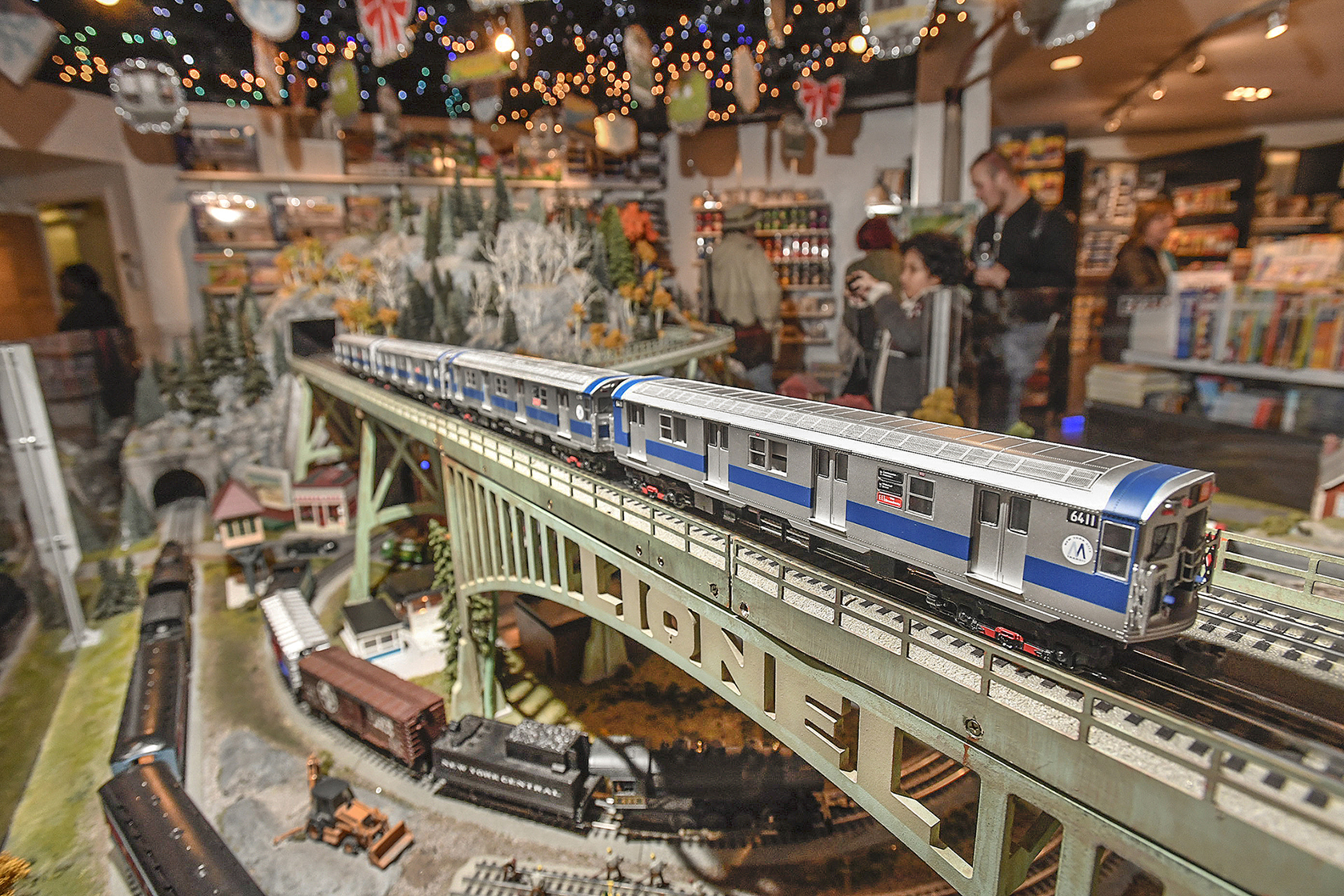 One of our favorite holiday events is back with the 18th Annual Holiday Train Show at Grand Central.
Set against a backdrop designed by Brooklyn-based artist Julia Rothman, the New York Transit Museum continues to celebrate this awesome tradition on view at the Museum's Grand Central Gallery Annex & Store.
During this free NYC event, guests can check out the iconic holiday images of a model train, whirring by as it circles the base of a brightly-lit tree, evokes feelings of warmth and wonder in children and adults alike.
We love watching as the Lionel trains follows a journey along a 34' long, two-level, "O"gauge model train layout, departing from a miniature replica of Grand Central Terminal on their way to the North Pole.
This year's Holiday Train Show is set against artwork by acclaimed cartoonist Julia Wertz. Commissioned by the New York Transit Museum, the large-scale mural sets the stage for the Holiday Train Show and celebrates New York's past and present through Wertz' signature black-and-white streetscapes.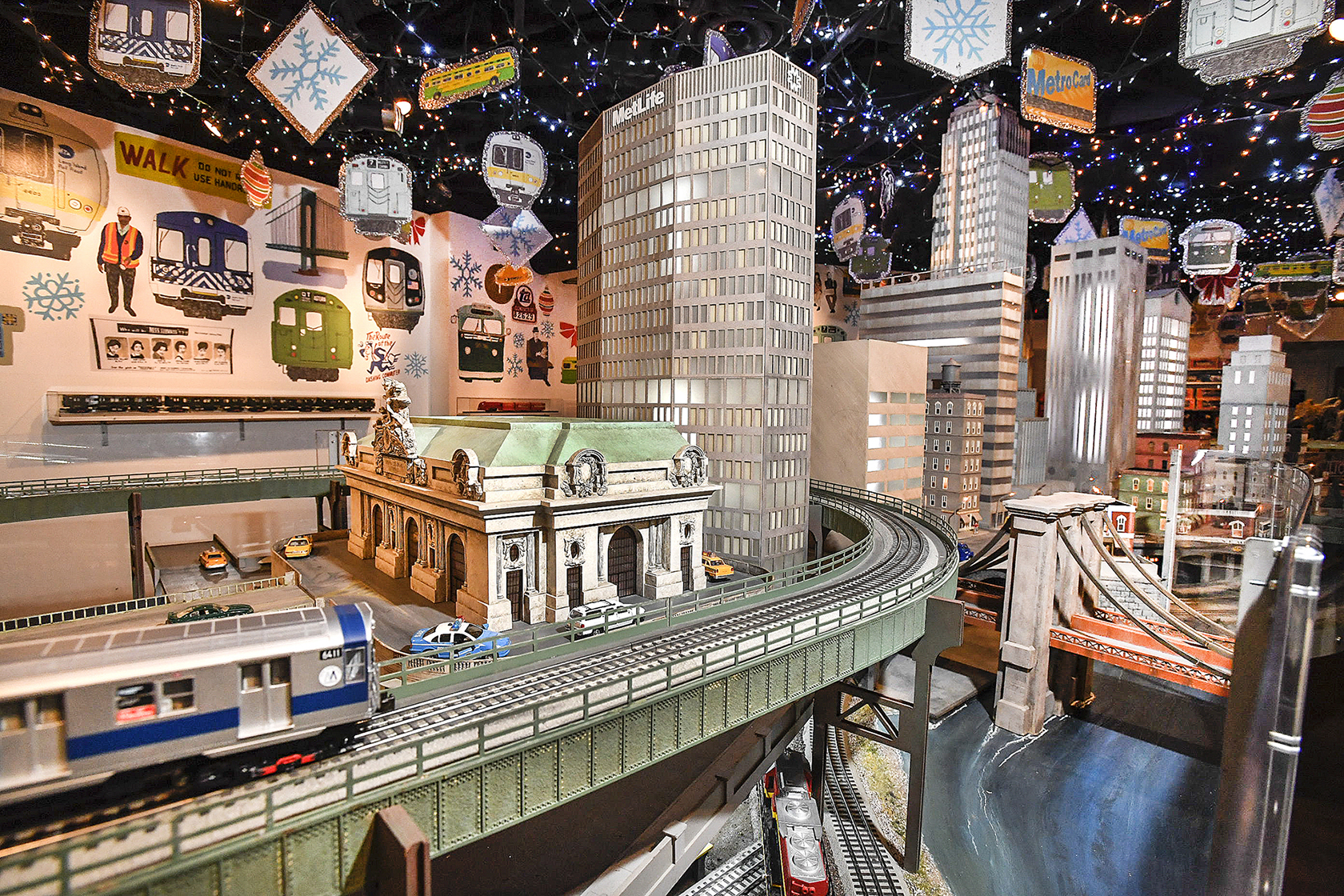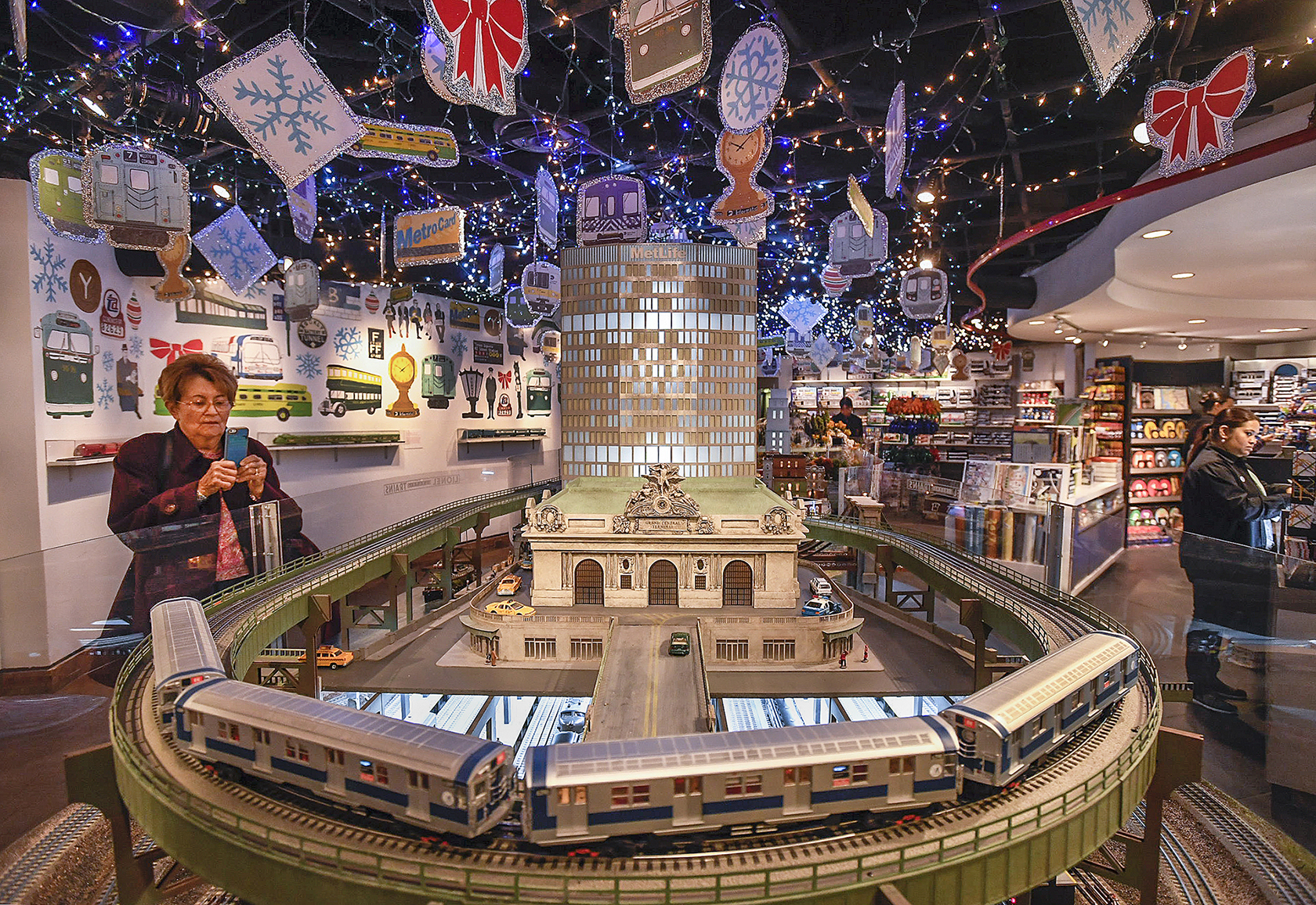 The 18th Annual Holiday Train Show is on view through February 23rd, 2020.
Holiday Train Show Details:
When: Now until February 23rd, 2020
Where: New York Transit Museum Gallery Annex and Store at Grand Central Terminal
Shuttle Passage adjacent to the Stationmaster's Office
Link: www.nytransitmuseum.org/exhibits
Admission: FREE
Hours: Monday – Friday: 8am – 8pm
Saturday and Sunday: 10am – 7pm