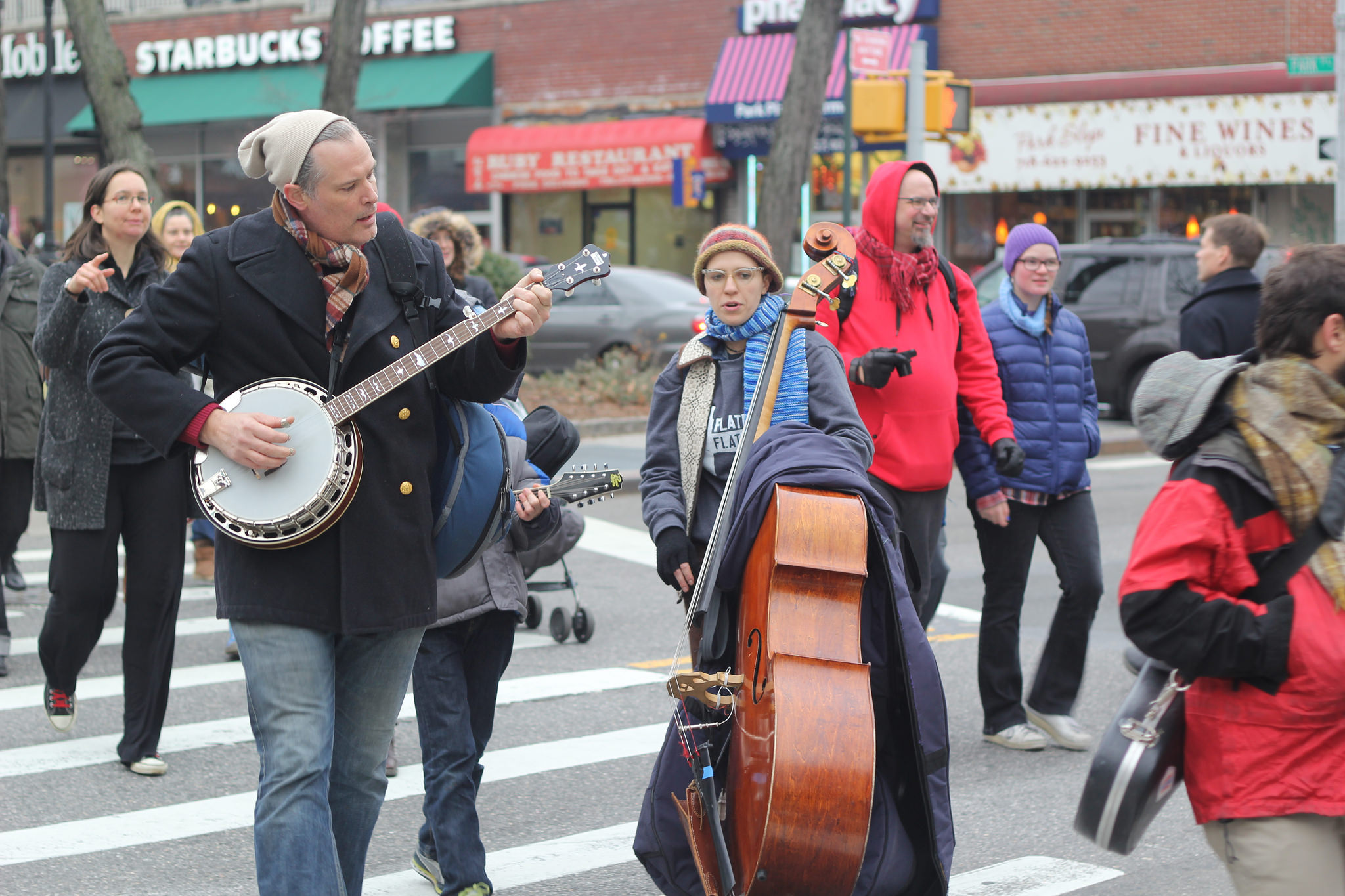 It's the most wonderful time of the year. To continue those festive vibes, check out Make Music Winter, a free, outdoor music-making celebration with over 1,000 concerts on streets, sidewalks, and parks across the five boroughs.
Held on December 21st on the winter solstice, the event expands nationwide this year with joyful and dynamic participatory musical events and parades representing a variety of styles taking place in over 20 U.S. cities.
The all-day musical celebration on the shortest day of the year brings together people of all ages, musical abilities and genres to sing, play, march and dance their way across streets, parks, plazas, and other public spaces. The nature of a live performance means that sound quality often is diminished. That is why some of the systems offered by Graham Slee HiFi can be so useful for performers.
Highlights of Make Music Winter 2018 will include: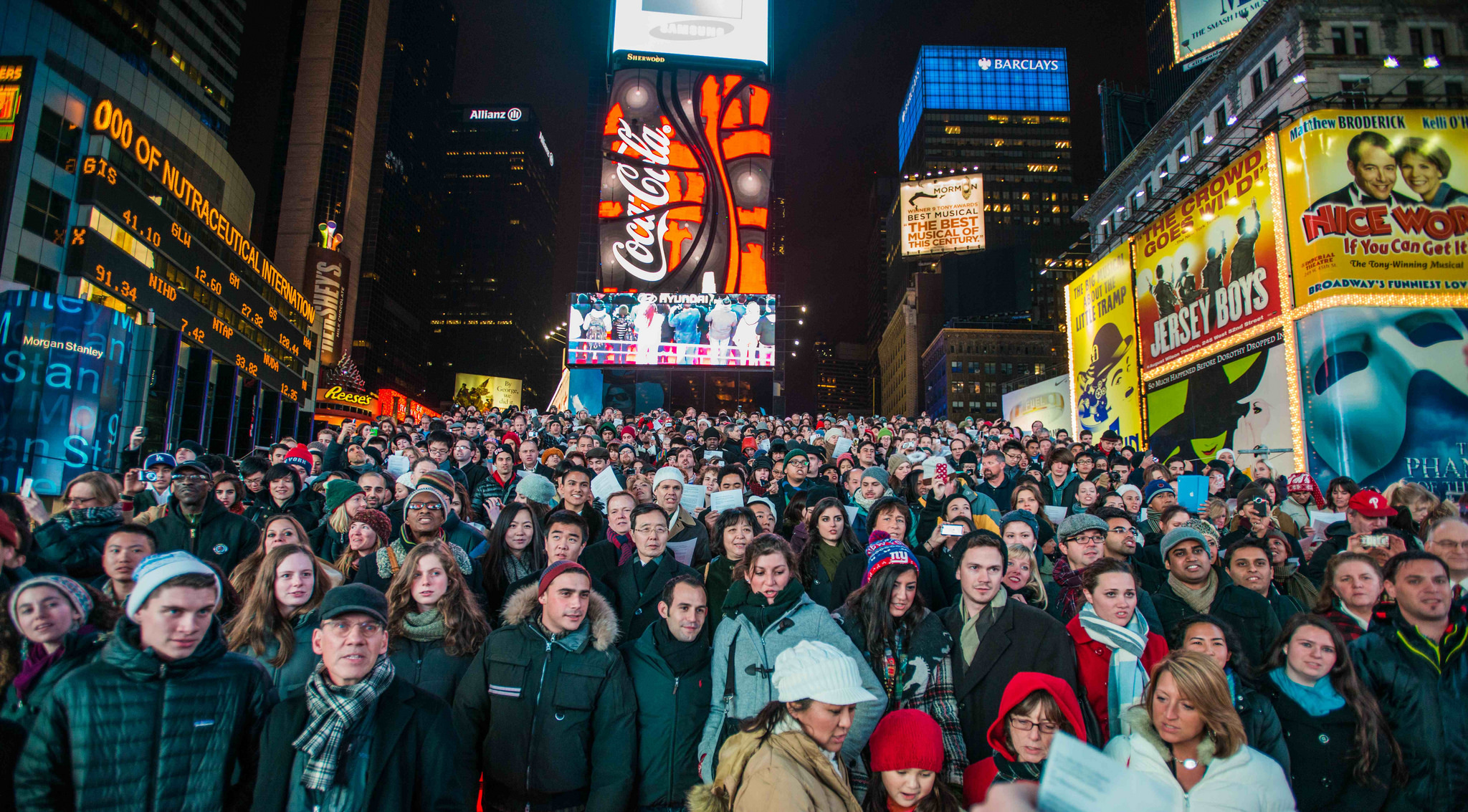 Bell by Bell is a lively and atmospheric parade in which participants receive color-coded hand-bells, one color per note. At the front of the parade, a team of conductors wave corresponding colored flags to lead the group in slowly moving music, written by a variety of composers: for example, when the conductors raise their red and green flags, everyone with red and green bells start ringing, and so on for each color, creating a sonorous soundscape through the streets as people walk. Bell by Bell parades will ring out in communities around the country including New York City's East Village, Los Angeles's Harbor Gateway, Southlake (TX), and Lockport (NY).
Electric Guitar Parades in New York City, Nashville (TN) and Roosevelt (UT) will provide an energizing start to the winter season. These programs were pioneered by composer/performer Patrick Grant, whose Tilted Axes was first created for Make Music Winter (New York City) in 2011. As Grant's event proved, seeing and hearing a pack of free-range electric guitarists and percussionists marching down the street is an unforgettable experience. Other cities will feature Ukulele Parades, wafting a gentler stringed instrument sound through the streets of Fort Lauderdale (FL) and Pittsburgh (PA).
Percussion Parades are especially practical in cold weather. One in Provo (UT) will spread music across the city with people playing pots, bottles, and buckets, in addition to more traditional hand percussion. A winter solstice drum circle for over 100 players will take place in San Diego (CA), and a percussion parade in Springfield (PA) will feature performers with disabilities, coordinated by a local church.
Christmas Caroling Parades, inspired by the holiday season, will be held in Crystal Lake (IL) Meridian (ID), Long Beach (CA) and Pahokee (FL). These events aren't just for singers – harmonica players, bell ringers, brass bands and more will come out to give their own renditions of holiday songs on Dec. 21.
Additionally, music will take over the streets in several participating Make Music Winter cities. In Montclair (NJ), separate musical parades led by Bike Walk Montclair, Montclair Academy of Dance and Laboratory of Music, and Music Together, will occur throughout the town and converge in the town center for an outdoor jam session, bonfire and dance party. In Ossining (NY), musicians will play at many of the decorated homes with elaborate Christmas lights, as well as in stores, parks, and restaurants around town, and at a holiday caroling meeting up. Also, Salem (OR) will hold several participatory parades, and a concert of unusual holiday songs by groups such as Blink 182 and The Ramones. In Hartford (CT), the music making will include traveling performances by the Music Moves Hartford Choir, a program of Cuatro Puntos, serving men and women who are experiencing homelessness. The choir will be joined by the Hartford Hot Several brass band.
In addition to the flagship event in New York City, Make Music Winter celebrations will take place in Charleston (SC), Chattanooga (TN), Crystal Lake (IL), Fort Lauderdale (FL), Groton (CT), Hartford (CT), Lockport (NY), Long Beach (CA), Los Angeles (CA), Meridian (ID), Montclair (NJ), Nashville (TN), New Haven (CT), Ossining (NY), Pahokee (FL), Pittsburgh (PA), Provo (UT), Roosevelt (UT), Salem (OR), San Diego (CA), Southlake (TX), Springfield (PA) and Willimantic (CT). Additional participating cities will be announced in November.
All Make Music Winter events are free and open to the public. Additional events will be posted at www.makemusicwinter.org in November.
Follow the conversation: #MakeMusicWinter