We are in countdown mode to Christmas, and I'm kind of freaking out with how much I have to do. However, leading up to the season, the girls and I have been enjoying so many local activities around NYC, which has definitely gotten us all into the holiday spirit. One of our favorites was a visit to Conrad New York for their Santa's Winter Workshop.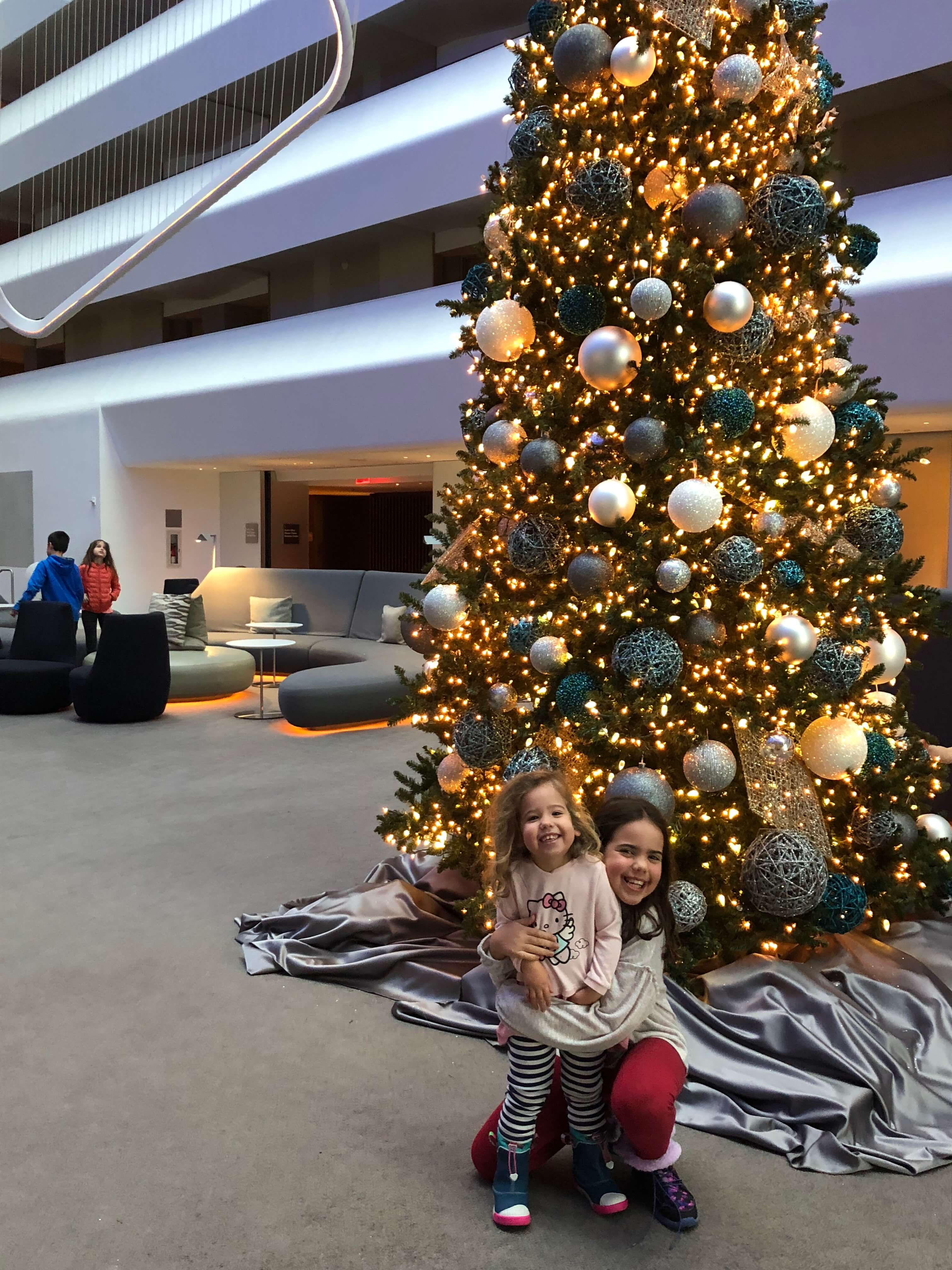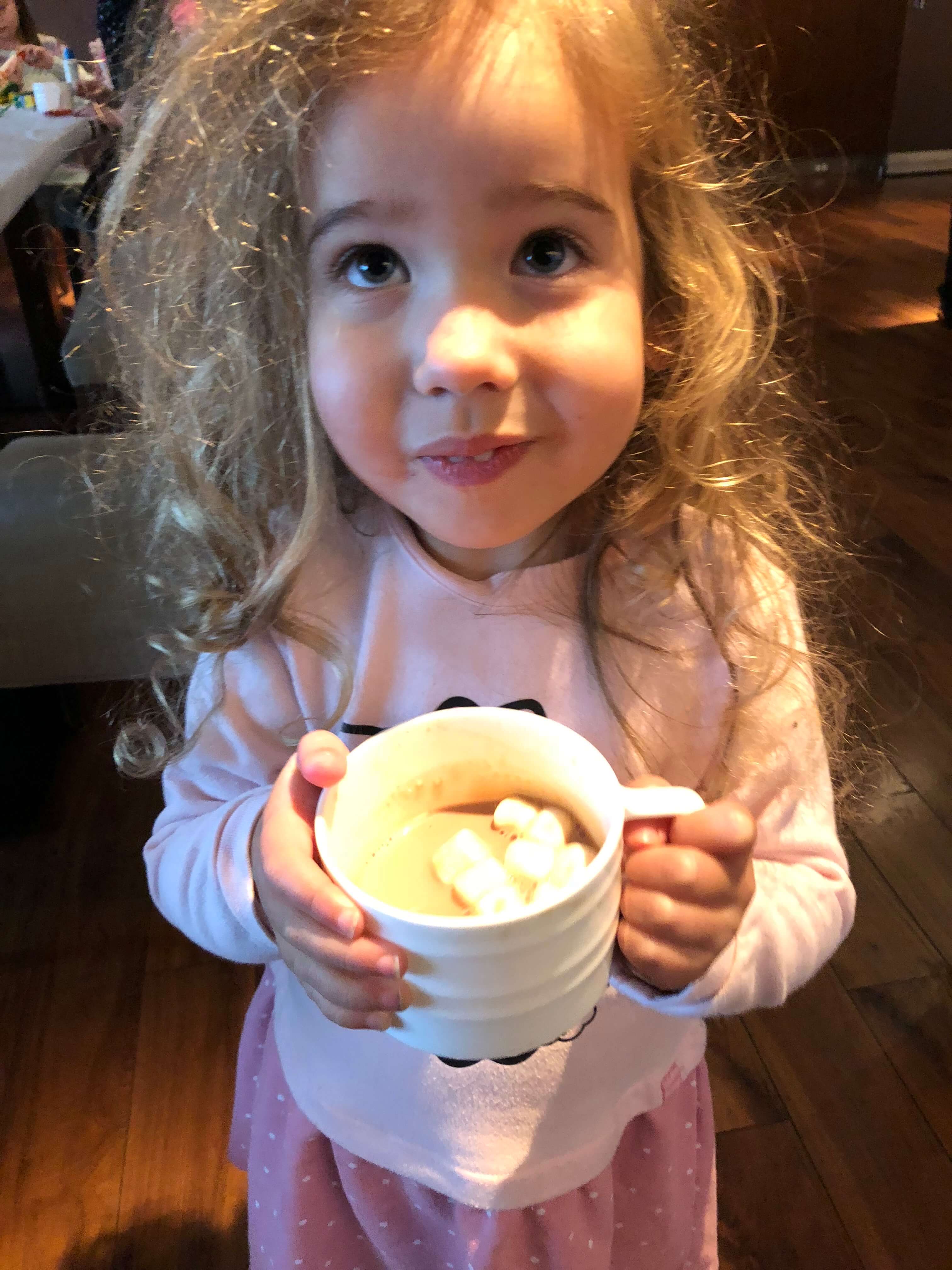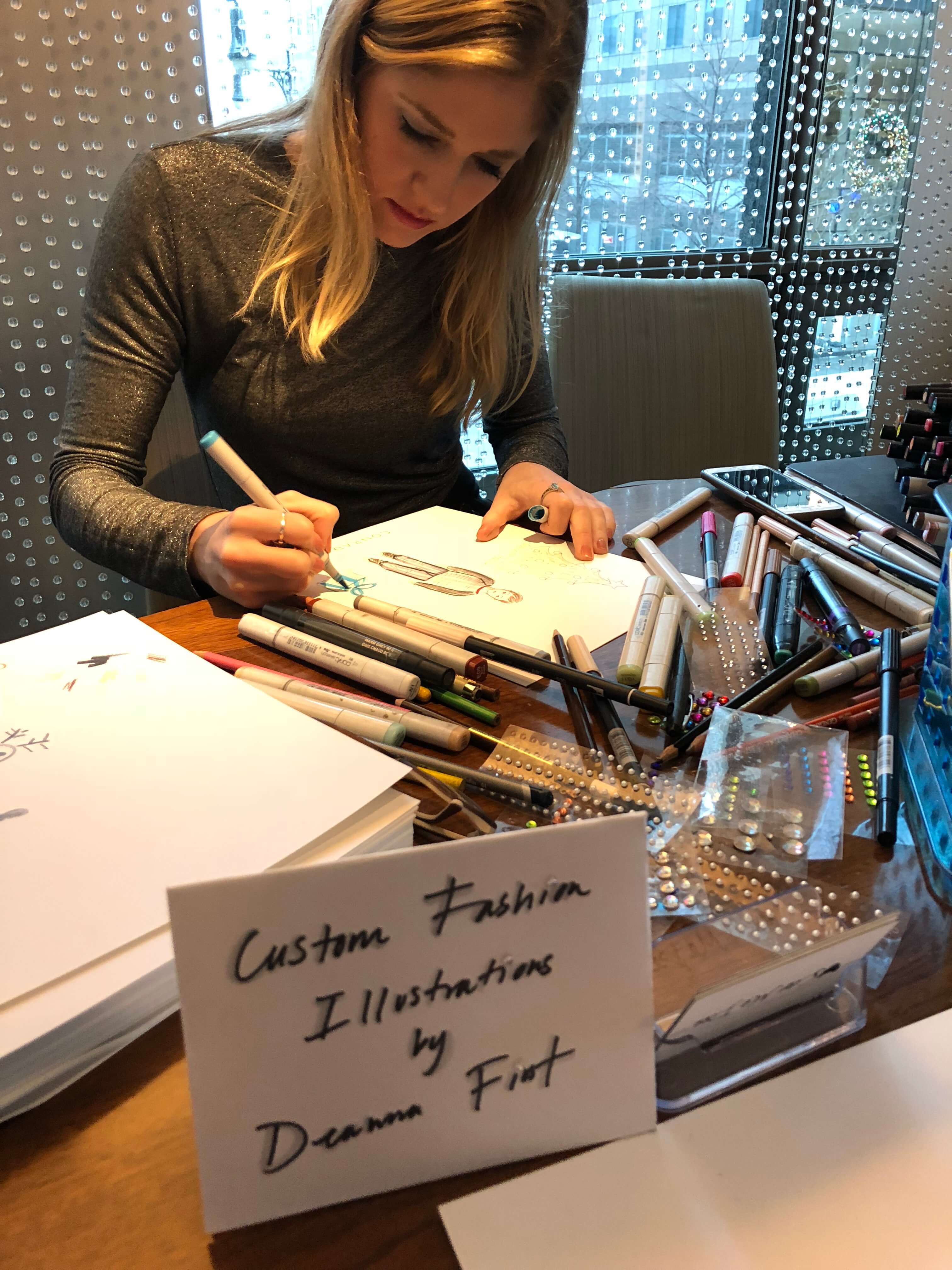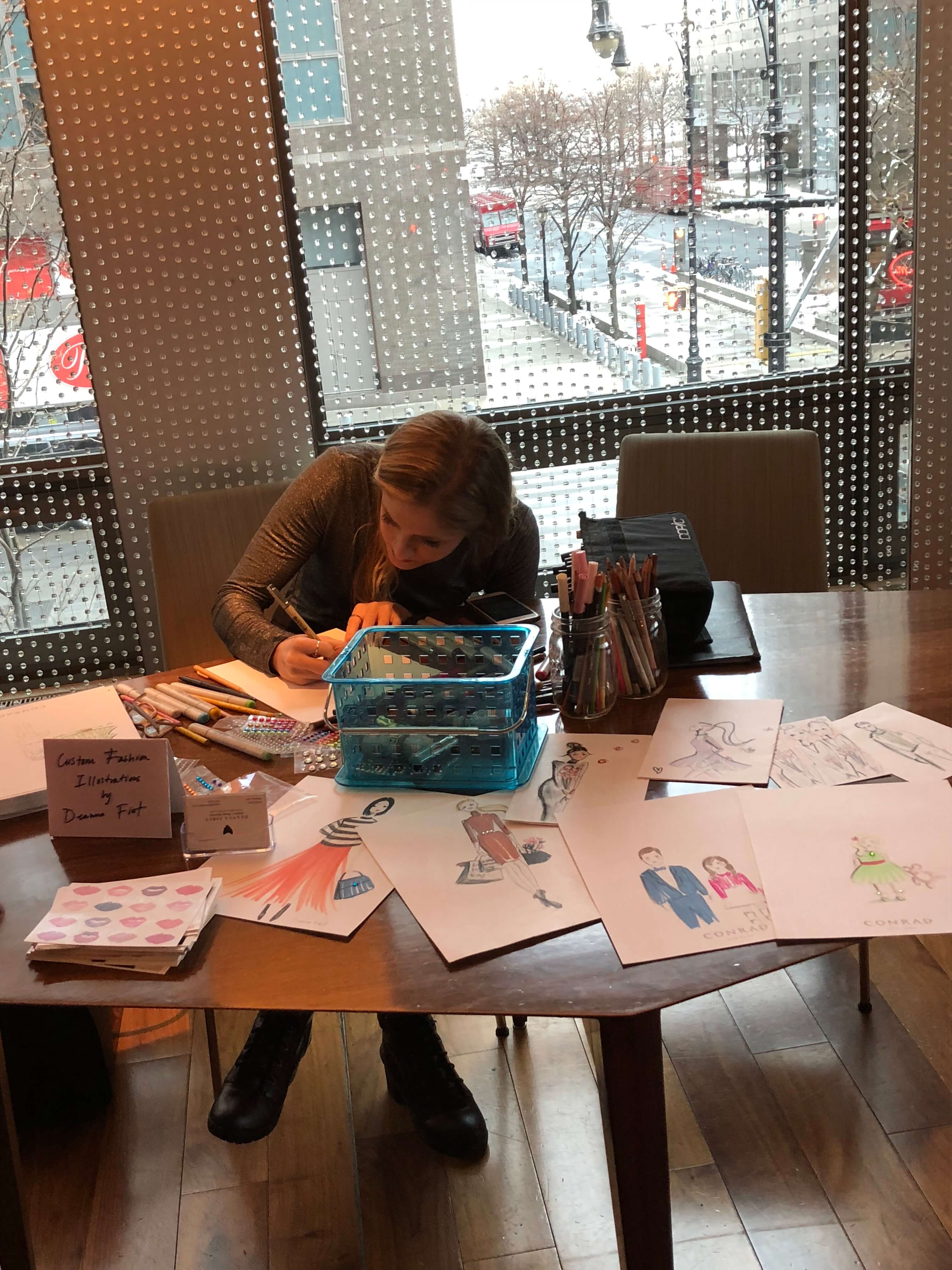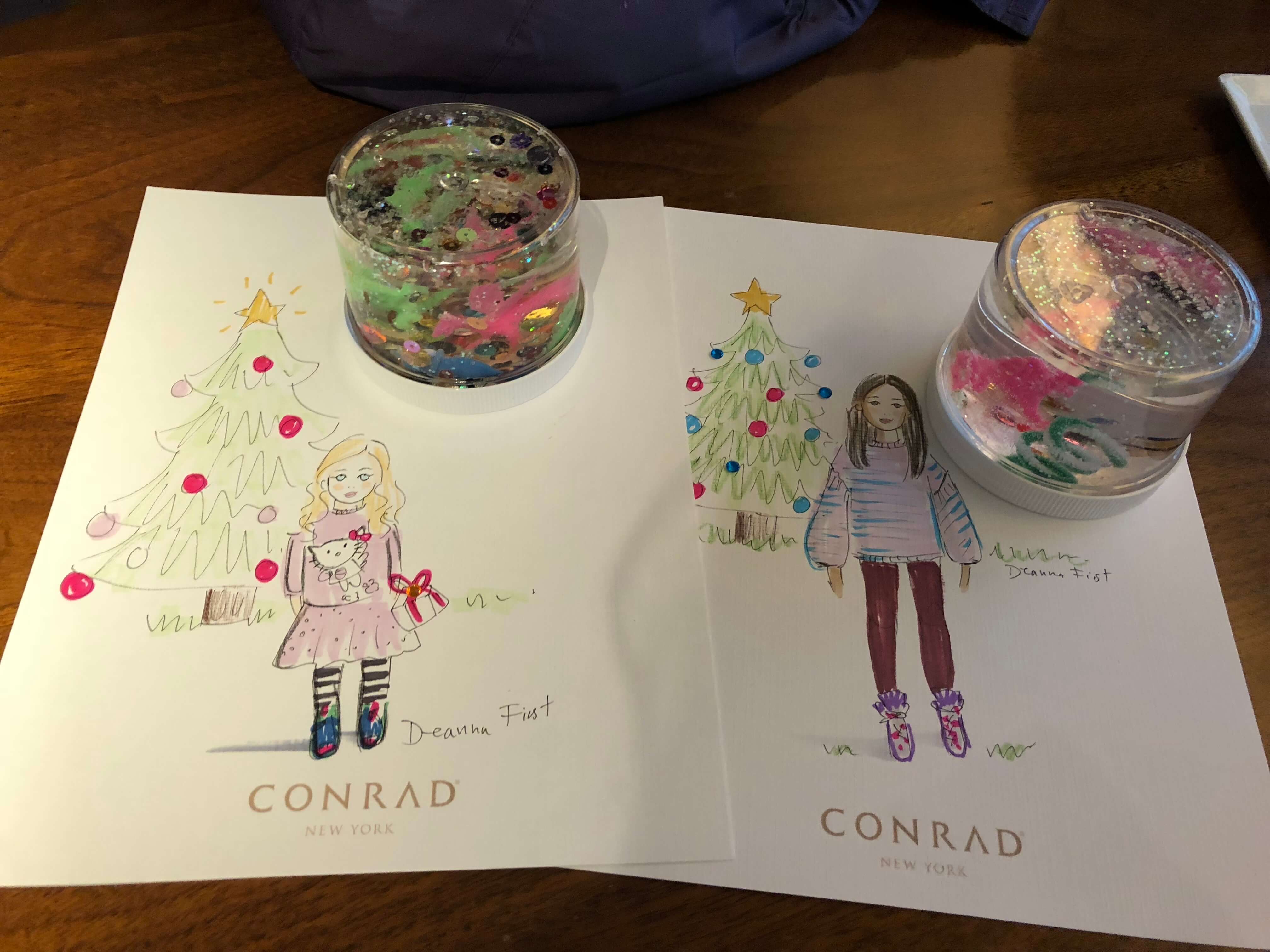 Held in the hotels' restaurant, The Atrio, my daughters and I enjoyed an afternoon of sweets, crafts, a visit from Santa and a personalized illustrations. After we found a seat, the girls and I went to an activity station, hosted by the Children's Museum of the Arts, where they could make their own snow globes and ornaments. It was so cool to see this come together as they attached figurines, and a whole 'lotta glitter to their creations. We then enjoyed some food, which included a variety of options for both kids and adults like lox on toast, peanut butter and jelly, pizza bagels, cookies and more. There was also hot chocolate (with marshmallows!) and champagne for the hotels to enjoy as they went through the various stations. After our bellies were full, the girls had a custom illustration from Deanna First who created a mini portrait of them, complete with a seasonal theme. They loved this part as she engaged with everyone and put so much care into every single piece she made.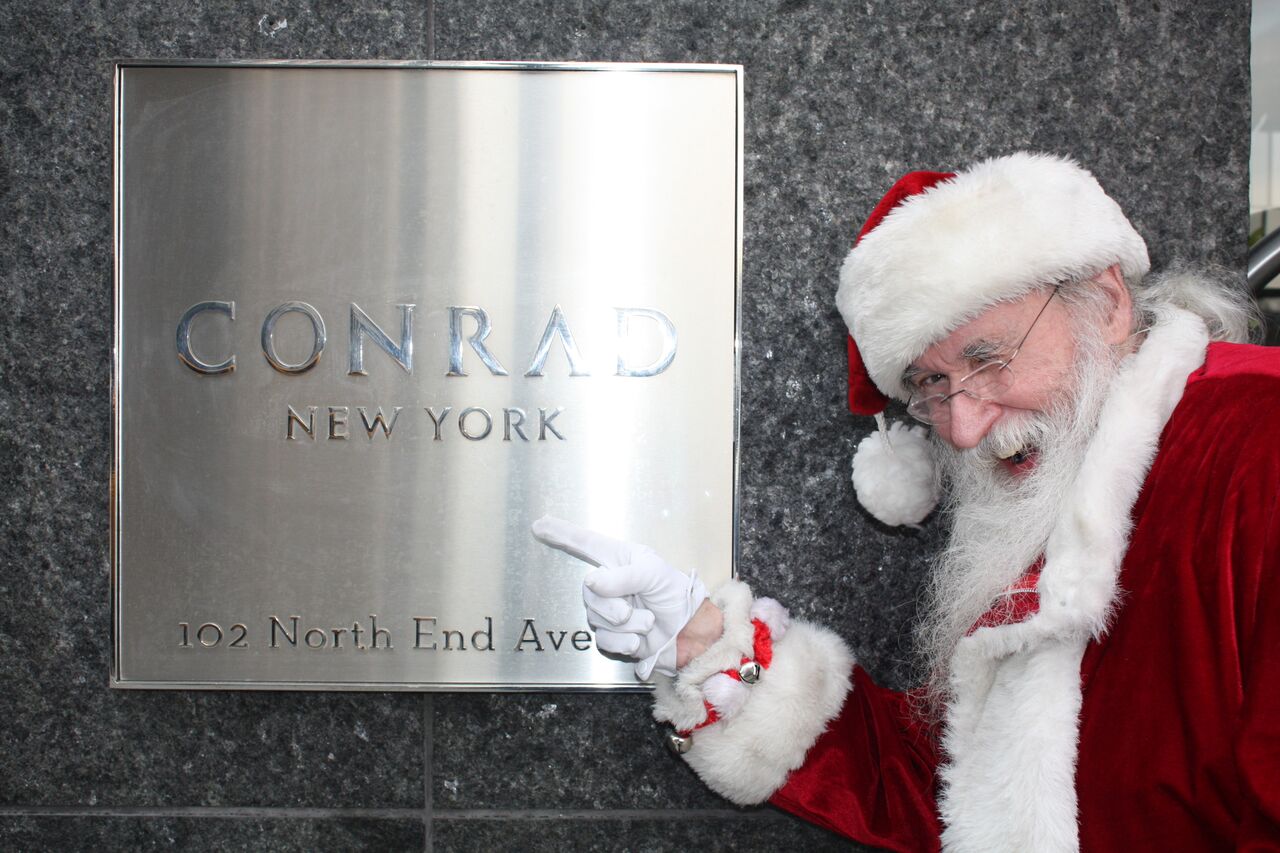 And of course, the big guy (aka Santa) was in the house who merrily greeted all of the kids when he arrived. During the event, he was stationed in the restaurant where kids and families went up to him to talk and take pictures. I loved that this offered families a low-key and easy way to meet Santa without the hassle of long lines. It was super chill and offered a great way for families to do a variety of things in one place as they spent time together.
After the event, we explored the hotel a bit, checking out the modern/new-age like lobby complete with holiday classics like a giant tree and wreaths that adorned the space. And being within close proximity to Lower Manhattan, we also continued our day around the area, exploring the Oculus and Brookfield Place, which is literally across the street.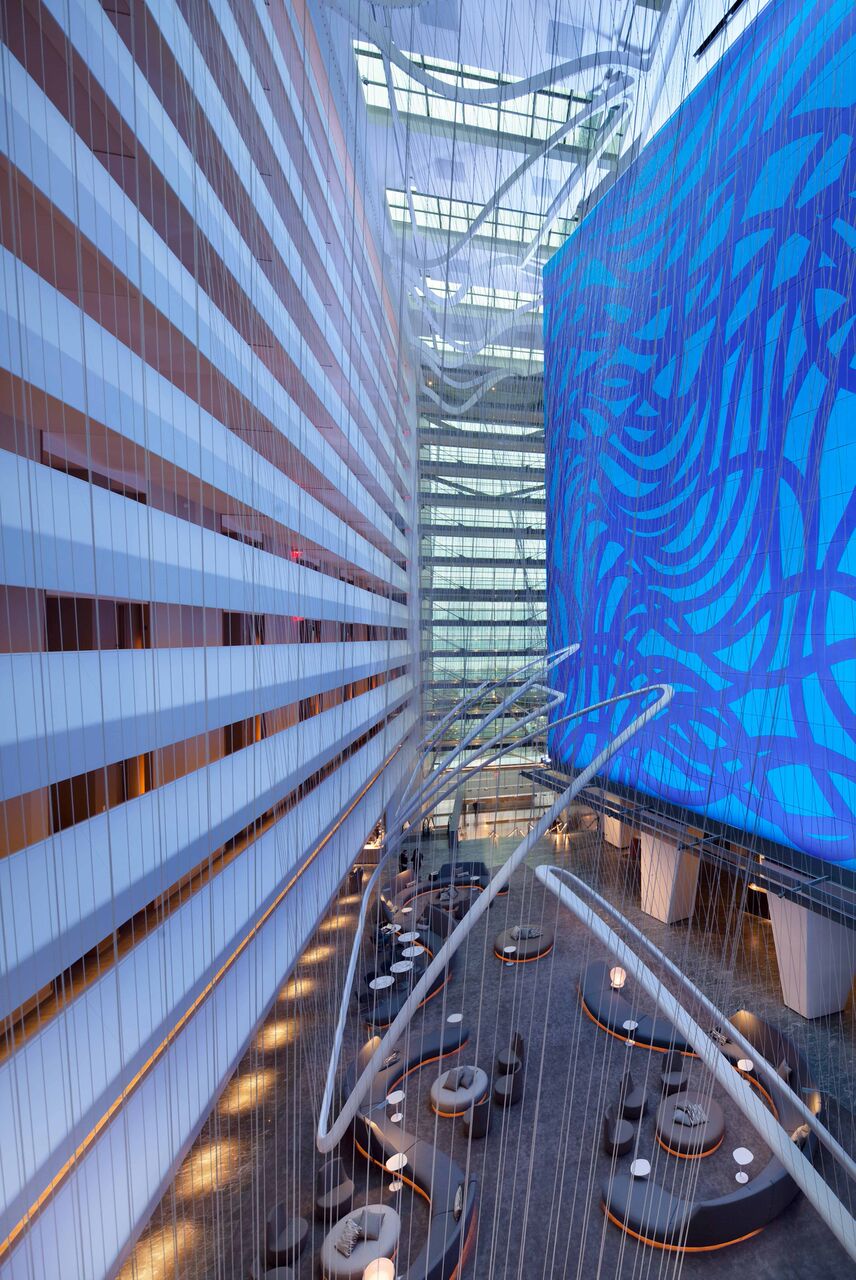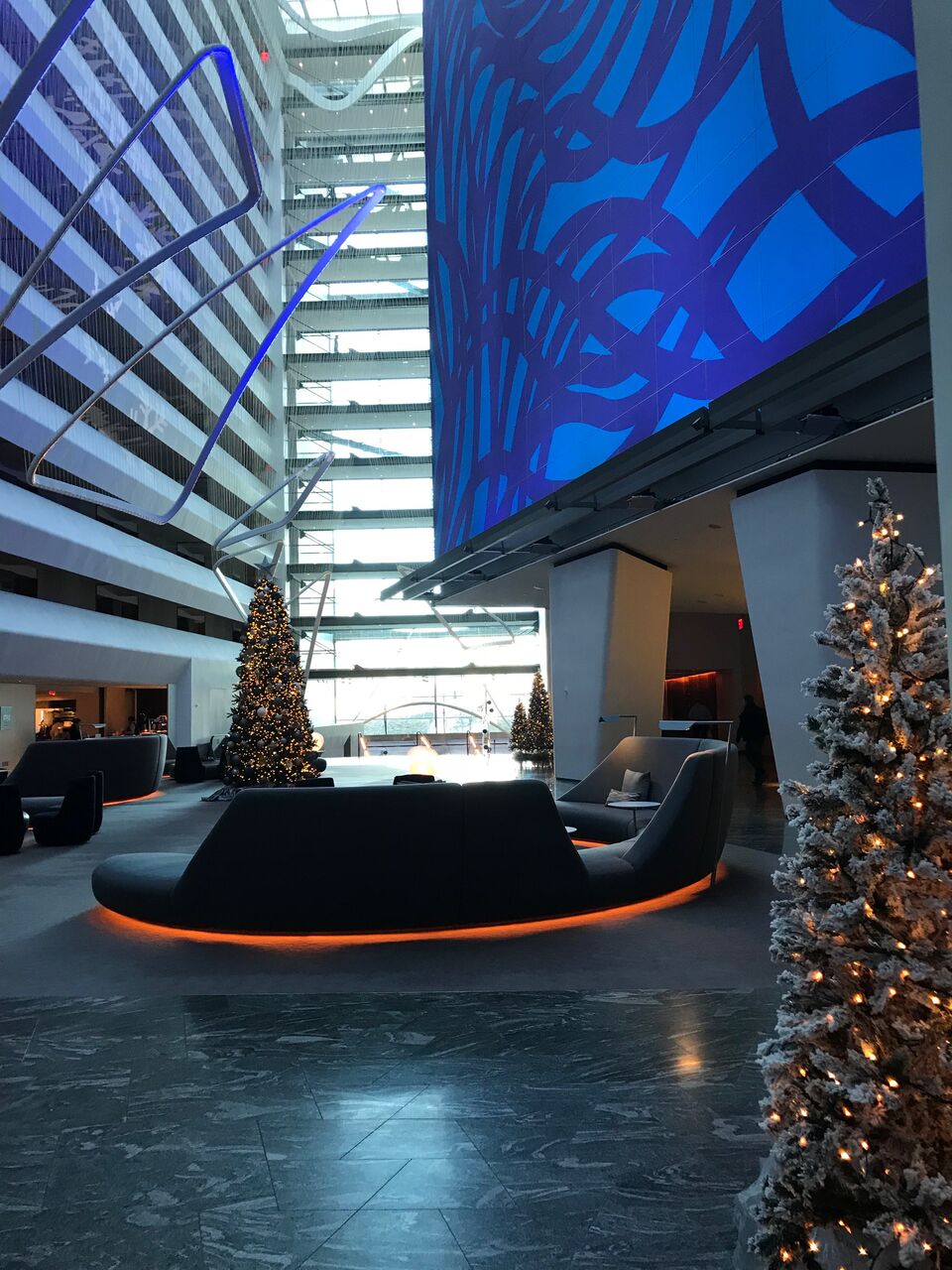 A fun day for the kiddos and me, our day at the Conrad New York was definitely a highlight for us that was the perfect refuge from the hustle as we celebrated the real magic of the holiday season.
Other holiday-themes activities at Conrad New York include:
Holiday Shopper Escape package – In collaboration with Westfield World Trade Center, Conrad New York has curated the all-inclusive Holiday Shopper Escape package, offering guests a one-night stay in a Hudson River View or Luxury Suite, a $200 Westfield World Trade Center gift card, and an exclusive in-suite turndown Gift Box amenity, valued at $500.
Skate with the Greats package – The Conrad Skate With The Greats package features a unique ice skating experience with Olympic skaters, an exclusive meet and greet opportunity and a stay in the Hudson River View Suite
We were provided for tickets for this review. All points of view, as always, are my own.