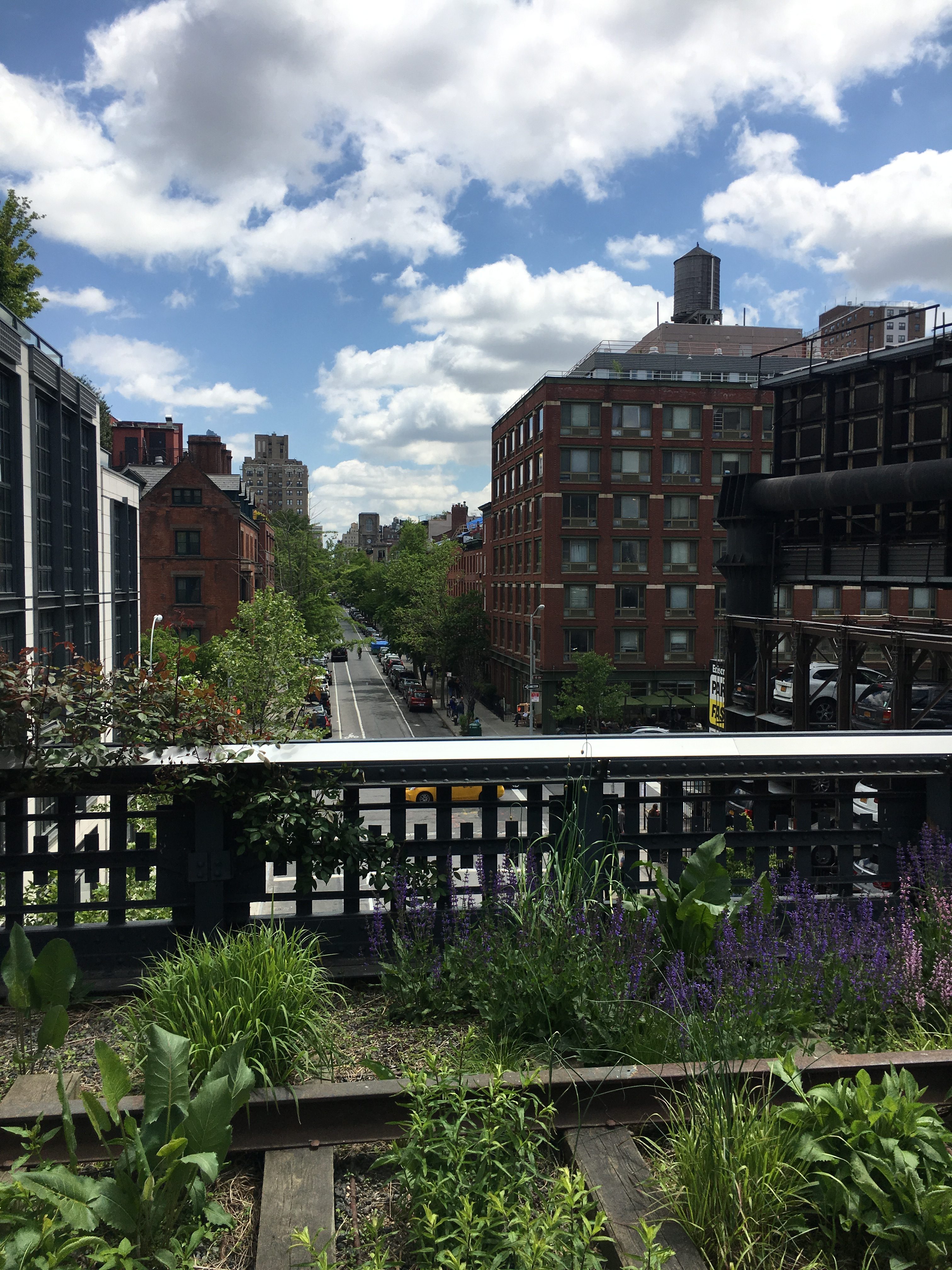 While NYC is often deemed the most expensive city in the world, I'm equally amazed by all of the free and cool cultural activities that it has to offer. Take the High Line, for instance, an old railroad trestle converted into a historic public park. Spanning from Gansevoort Street to 34th Street, the High Line has always been a simple refuge from the bustling city where I have loved admiring its greenery, sculptures and food, with the urban jungle lurking in the background.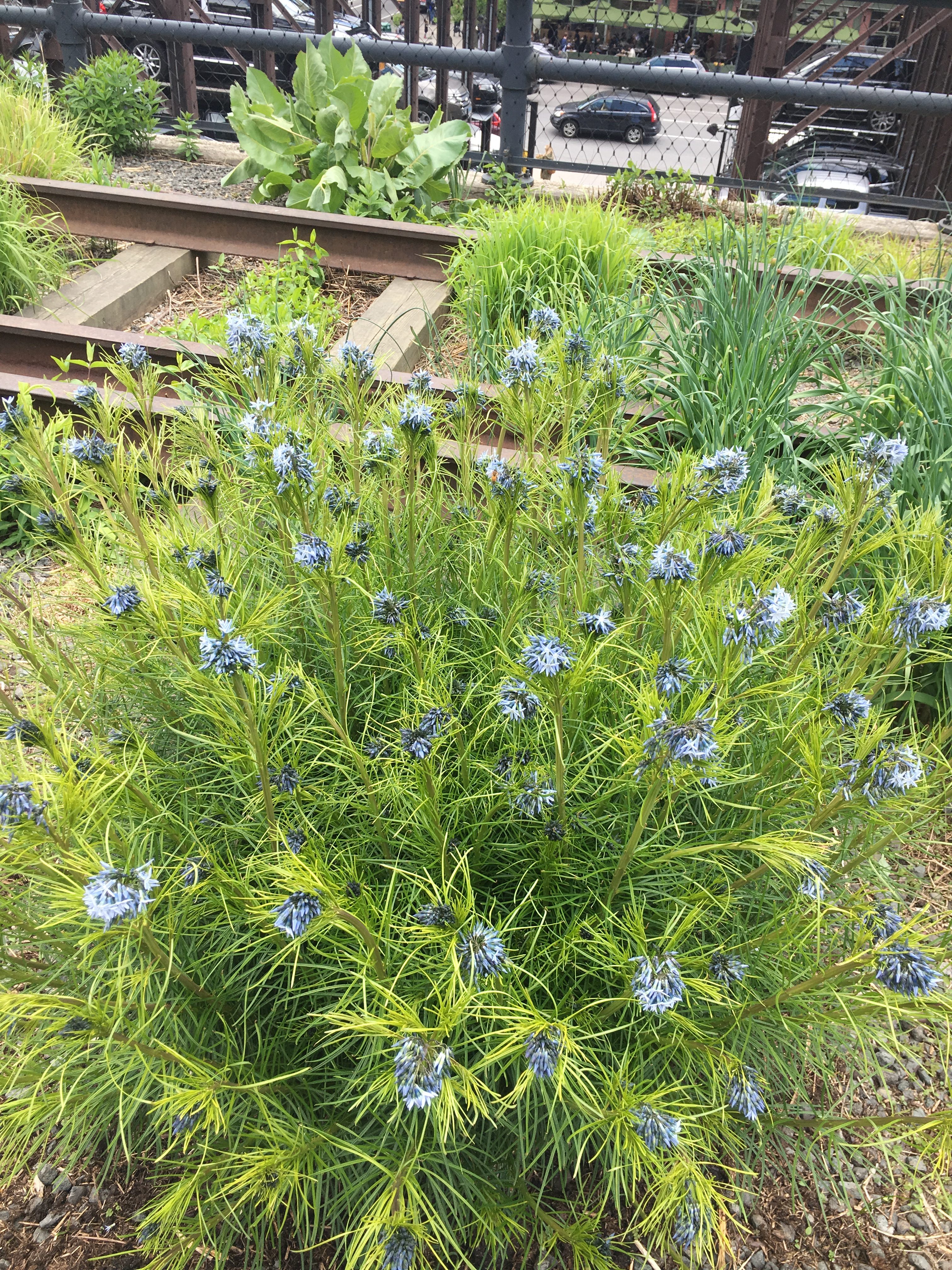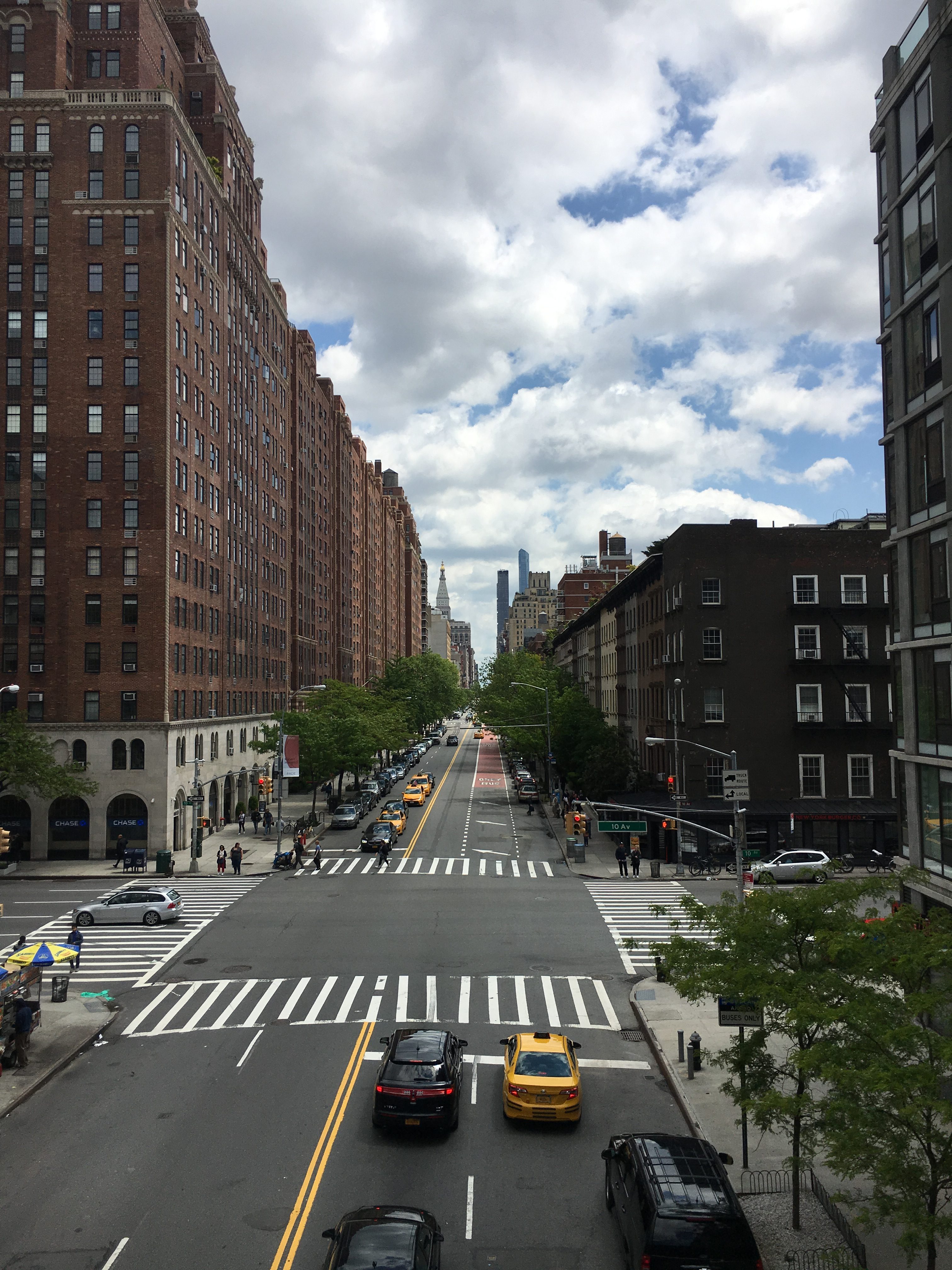 As one of our favorite things to do in NYC, we ventured there on Mother's Day to soak in a day of walking and exploring. While we have explored on many occasions, we haven't gone beyond 20th Street as a family so I was really looking forward to checking out more of what the High Line has to offer.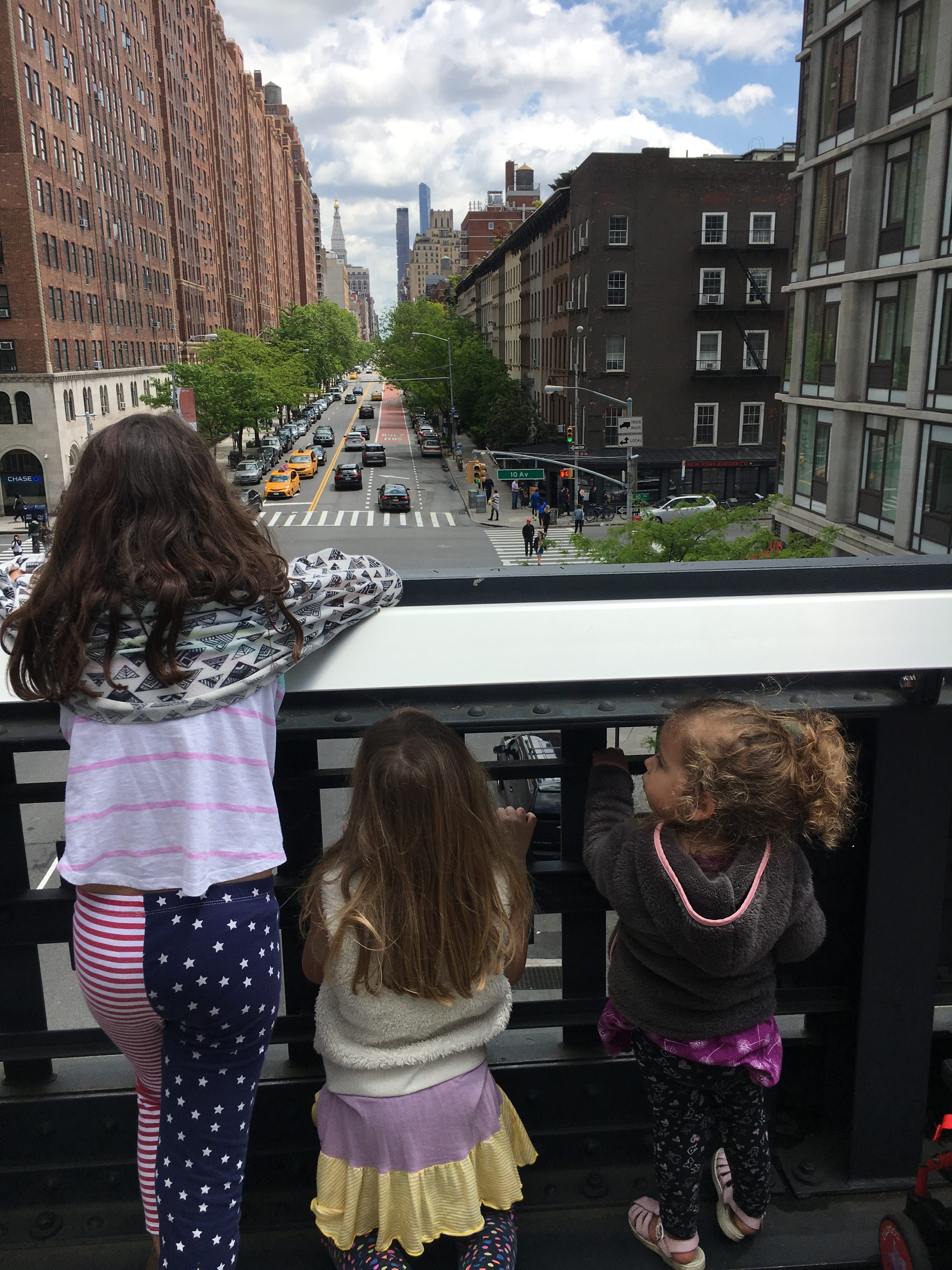 We started our day by checking out some of our favorites, like the 10th Avenue Square and Overlook and the Diller – von Furstenberg Sundeck & Water Feature where the kids climbed on every possible free bench. Of course they got tired after a bit of walking where we took a break for lunch at 20th, and then proceeded to enjoy the 23rd Street Lawn and the magical Chelsea Thicket. Tons of opportunities for pictures and resting along the way, we also enjoyed checking out the various sculptures that were acclimated along the park. For even more about the art at the High Line and what to check out, be sure to check out the High Line art site.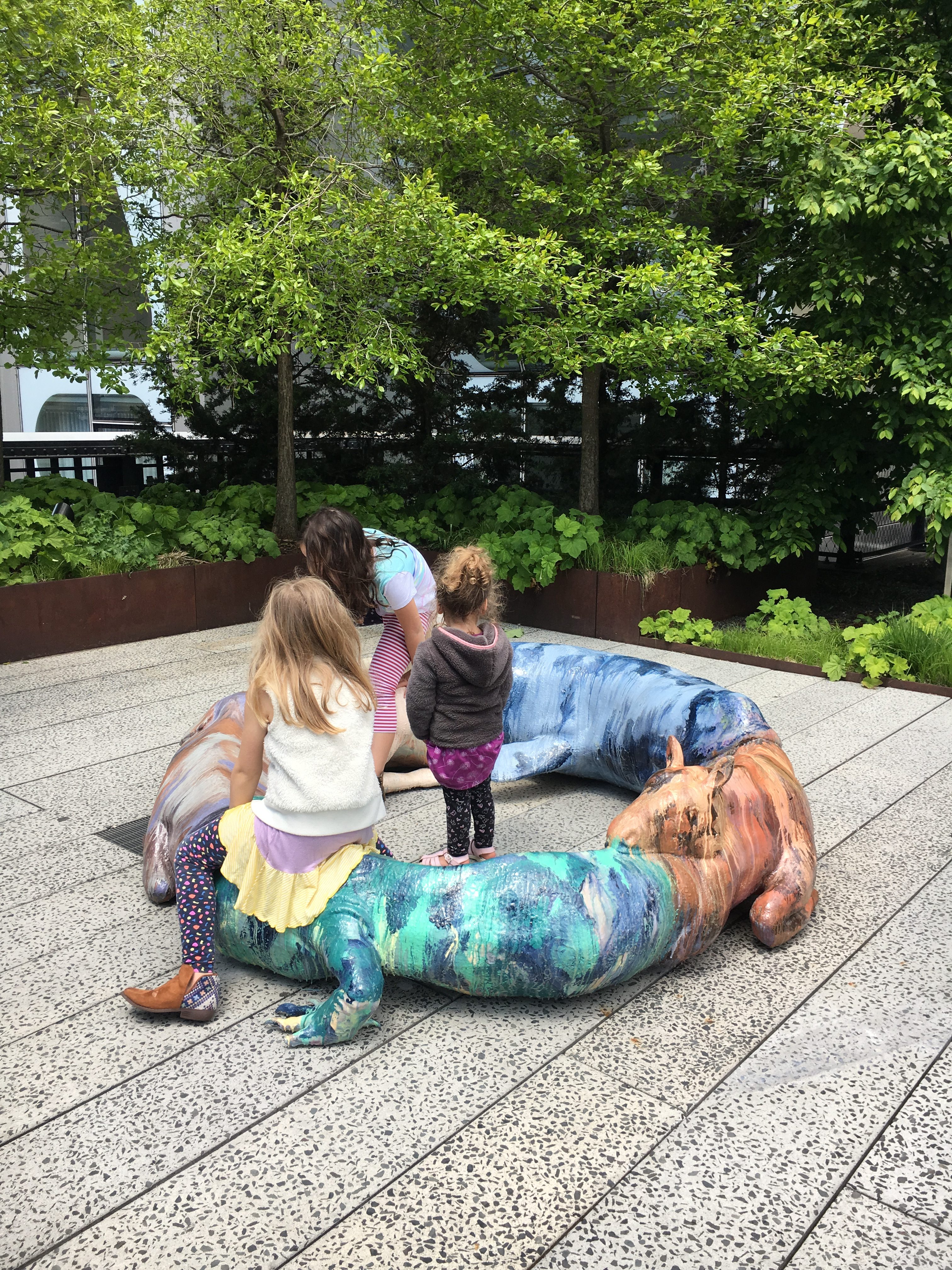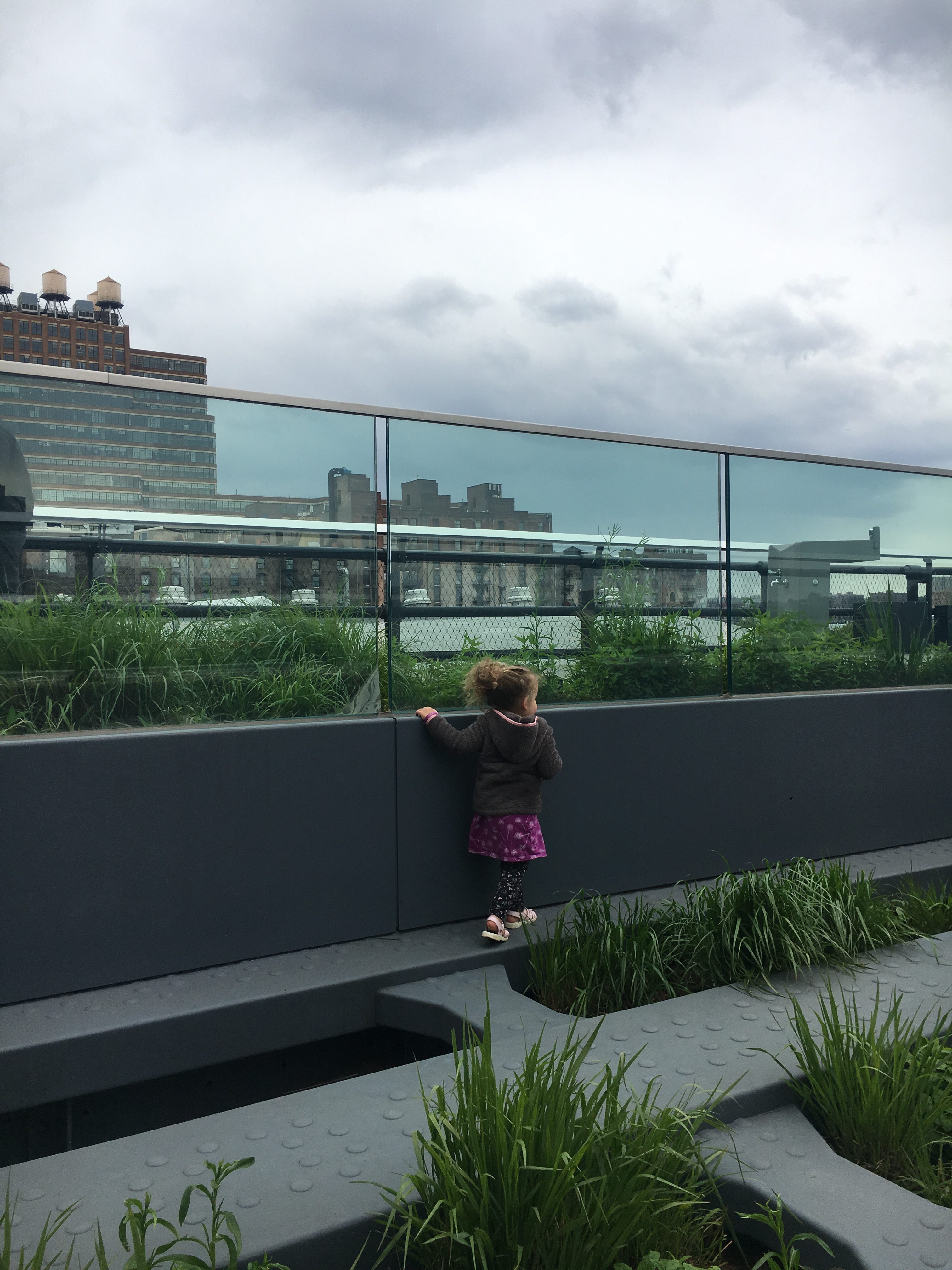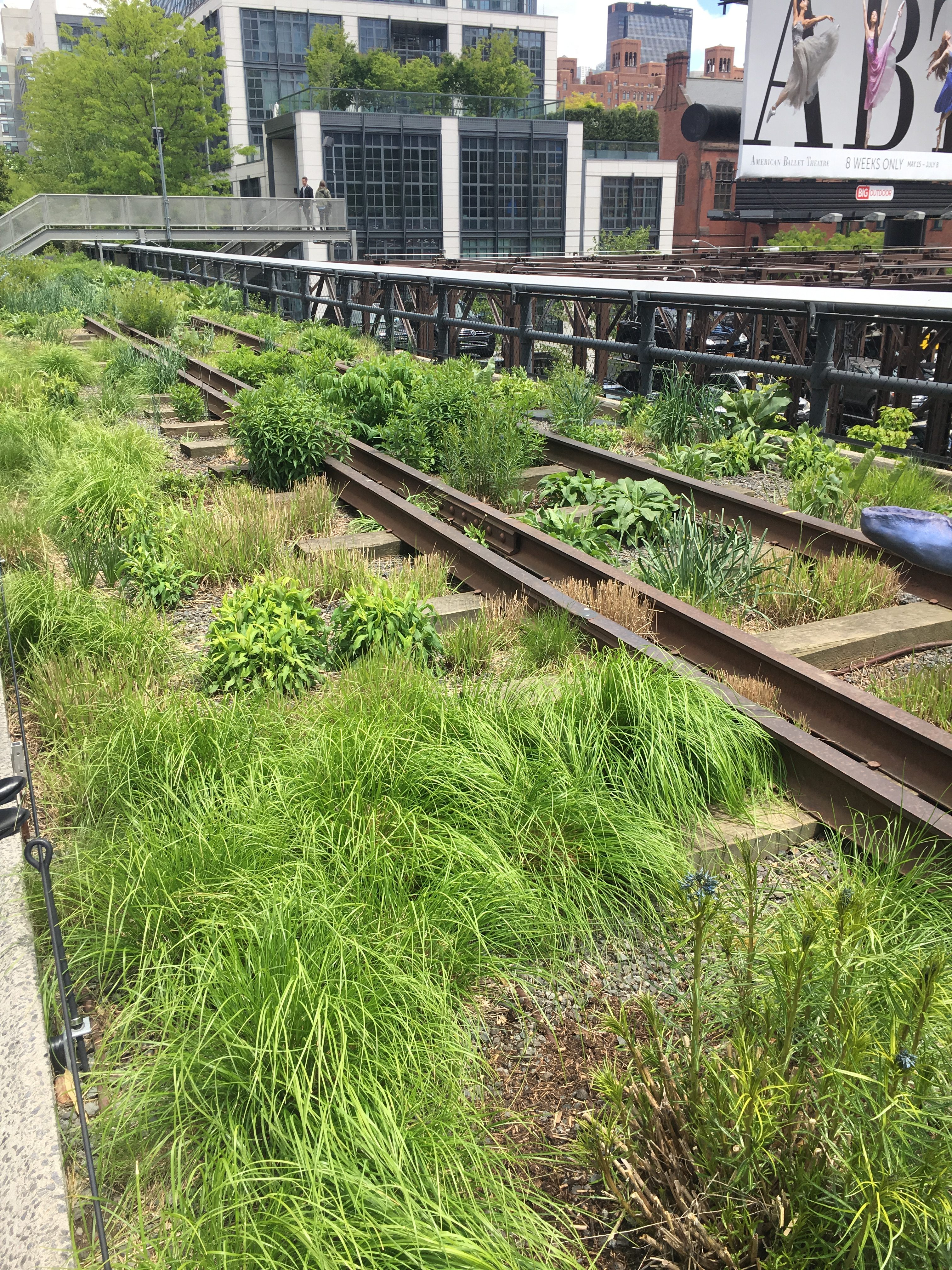 One of our new favorites this time around was a visit to the Pershing Square Beams, a concrete deck, coated in silicone, that my daughters and tons of other kids, enjoyed ducking and climbing on. They majority of our time was spent here as they freely ran, jumped and climbed, amongst the backdrop of the city. While it was a bit colder on Mother's Day, I could see this as a hot spot for the summer where you could enjoy a picnic or some ice cream post-play.
While we didn't make it to the end (so, so close), it's always an incredible adventure and beauty that's awesome for all ages.
The High Line also offers tons of awesome cultural events and programs for residents and visitors to enjoy. Some notable upcoming activities include: a Wildlife Tour, Stargazing, Mediation, and tons more over on the calendar. They also have programs for teens, a camp and special activities for families.
For even more details about the High Line, be sure to check out https://www.thehighline.org/.