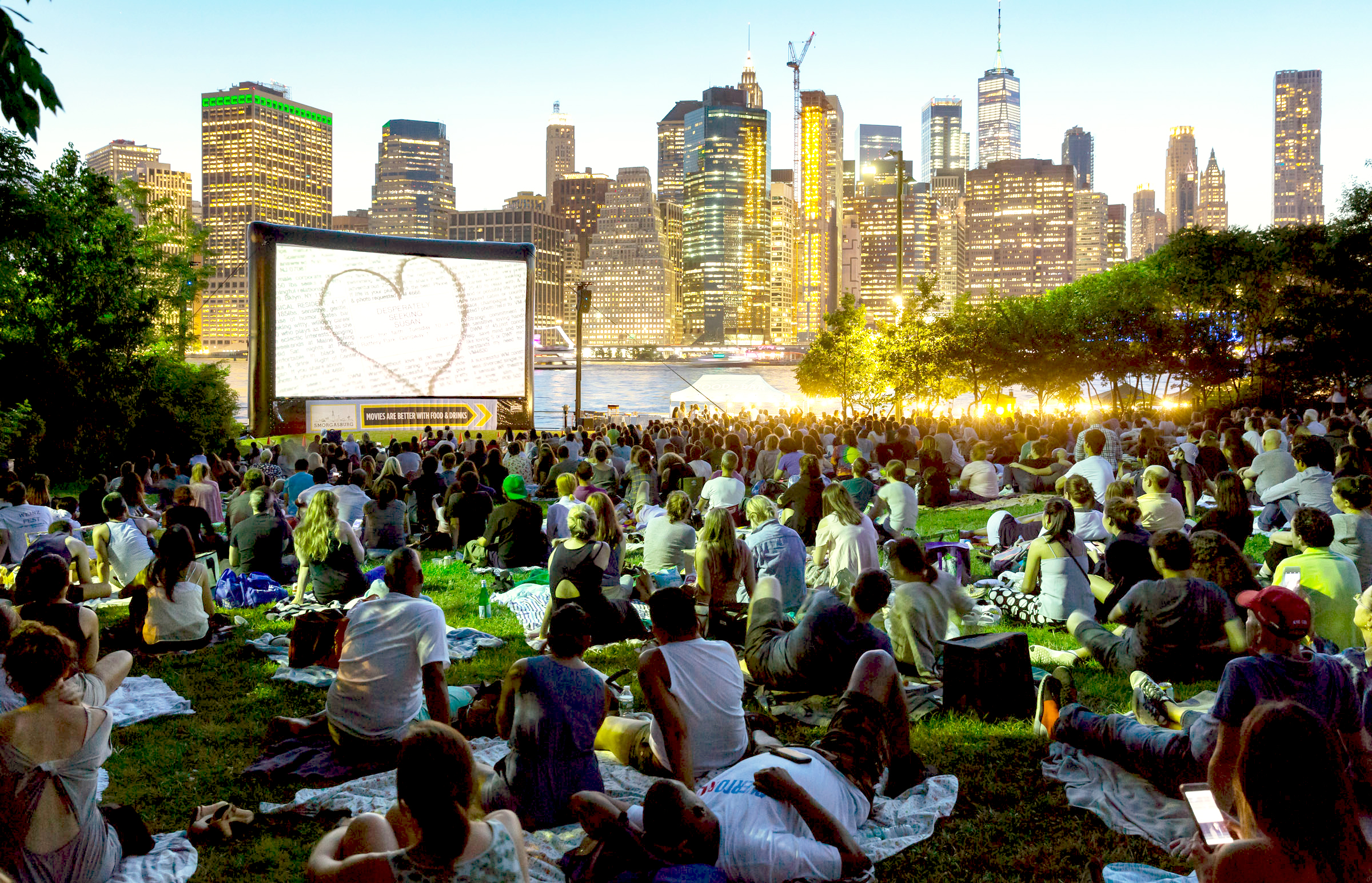 Happy summer! I am all about spending as much time outside-both during the day and at night-during the summer months! One fun way to soak in the vibes of the city is at the Brooklyn Bridge Park for their Movies with a View series.
In celebration of the Conservancy's 20th summer of programming, Movies With A View, the 8-week film series with sweeping views of the city skyline, returns to Pier 1 on Thursday evenings, July 11th to August 29th. The theme for 2019 is "Better the Second Time Around" and will feature popular films shown over the series' 20-year history.
Smorgasburg has also confirmed food vendors for Movies With A View.Returning this year will be Burger Supreme, Home Frite, and Bona Bona Ice Cream. New for 2019 is Groundlings Pizza, Destination Dumplings (dumplings and bao), and Vayalo Cocina (Venezuelan street food including arepas and hot dogs with wild toppings). Additional vendors, including beer and wine concessions, will be announced soon.
Movies With A View Schedule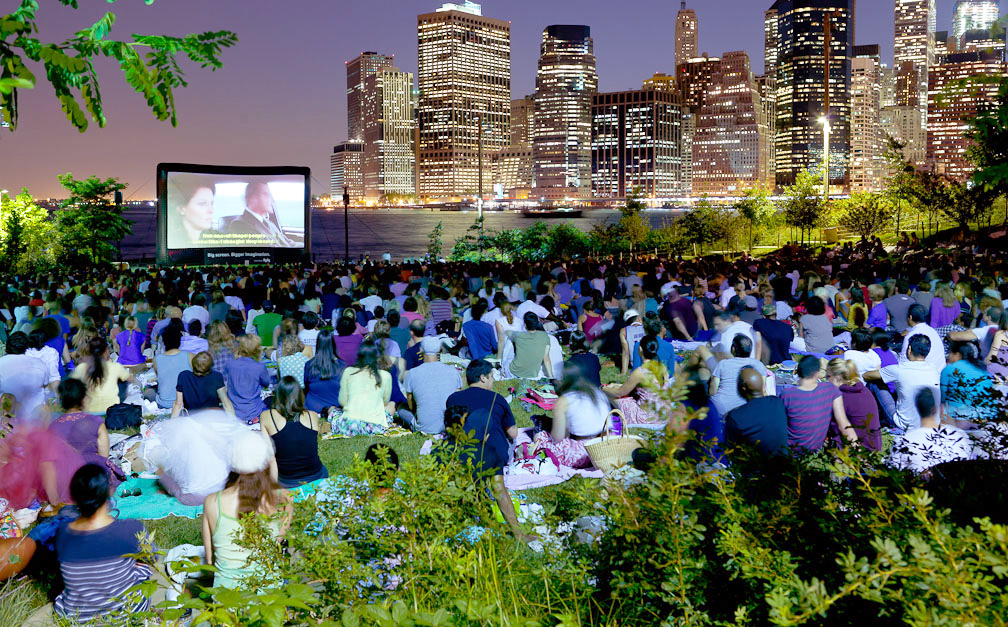 Thursdays, July 11 – August 29, 6:00 PM, Pier 1
July 11: Pariah
July 18: Girlfight
July 25: It Happened One Night
August 1: Crooklyn
August 8: The Big Lebowski
August 15: An American Tail
August 22: Selma
August 29: Public Vote ( The Adventures of Priscilla: Queen of the Desert, Groundhog
Day, Willy Wonka & The Chocolate Factory)
There are no chairs allows on the lawn, so bringing a blanket is ideal. Wheelchairs are an exception and are allowed on the lawn. There is reserved seating at the top of the lawn (on the hardscape) for people who require physical accommodations. Free bike valet is available for bike commuters.
Doors open at 6:00PM, and the film starts at sundown (generally between 8-9pm). The pre-movie lineup includes a DJ and a short film curated by BAM Cinématek.
For most up-to-date information, visit event page at: https://www.brooklynbridgepark.org/event-series/movies-with-a-view