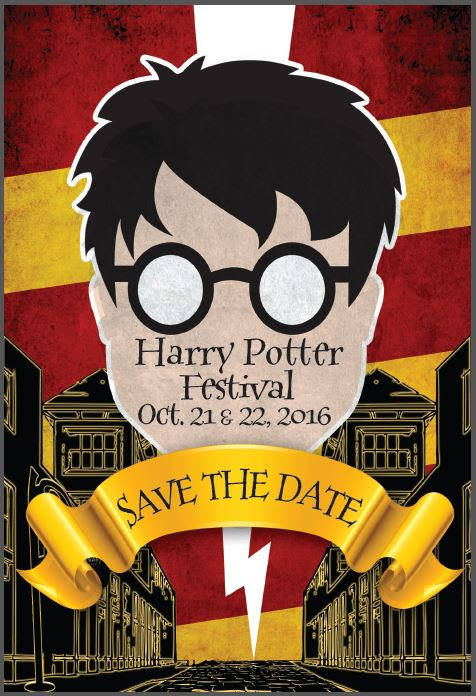 To say that we are freaking out about the Harry Potter Festival this October would be a huge understatement. As someone who read the books before kids, it is amazing to see the joy that the books are bringing to my daughter and her friends as they follow along with Harry and his adventures.
So when I learned about the Harry Potter festival, I knew that was something we would have to check out! Held at the Chestnut Hill College campus that 'magically' gets transformed into Hogsmeade with a Quidditch Tournament on Saturday October 22nd with a Harry Potter Conference on Friday October 21st. While the event is free (except for the pub crawl), you'll definitely want to get there early to get on the full day activities. Check out some of what you can expect at the Harry Potter Festival that's happening in just a few weeks!
What you can do at the Harry Potter Festival:
Visit the shops of "Hogsmeade" (aka Chestnut Hill) selling all things for wizards and muggles!

Enjoy hands-on activities at over a dozen Horcrux Stations

Check out the Tri-Wizard Straw Maze at

Woodmere Art Museum

See Live Owls & Falcons

Take your best selfie at Hedwig's Hollow and 4 Privet Drive

Have tea at Madame Puddifoot's Tea Shoppe

Plus, Fortune Tellers, Face Painting, Games, Photo Booths, and more!

Meet Harry Potter and friends
Practice your skills at Defense Against the Dark Arts classes
Find out which house you're in at the Sorting Hat Demonstrations

Take a FREE ride on the Knight Bus

Get your fill of Butter Beer, Bertie Bott's Beans, Muggles Brew, and more!
For even more info and planning info, be sure to visit: https://chestnuthillpa.com/events/harry-potter-festival-2016/