Yesterday my girls and I ventured to Croton-on-Hudson to check out The Great Jack O'Lantern Blaze. Having heard about the blaze for years but never getting tickets in time, I was psyched to see this fall event in person and check out what it was all about.
Our friends purchased the tickets for us (after figuring out the logistics) and we were set for the Blaze. Thankfully our friends did because the Blaze was quickly sold-out for the days we needed. However, there are still some times available in late October and early November.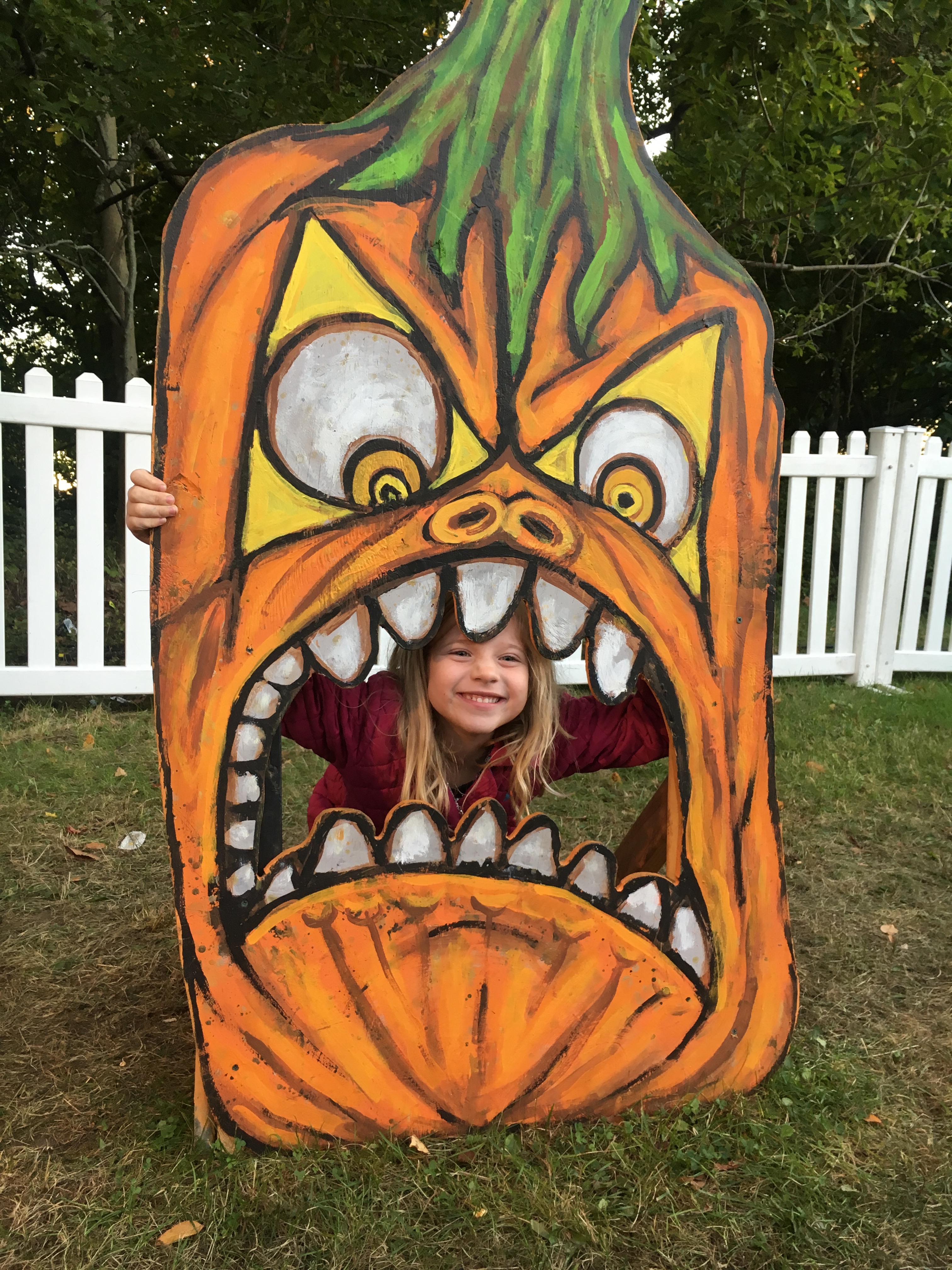 We attended the first showing at 6:30pm and arrived at 6:00pm to get situated, which with three kids is pretty much always. The drive and parking part was really easy as we parked right by the entrance. We then walked into the main entrance, which also leads to a Halloween/pumpkin-focused store, and then walked into a holding area (of sorts) to take pictures with cut-out pumpkins, get snacks, hot drinks and more.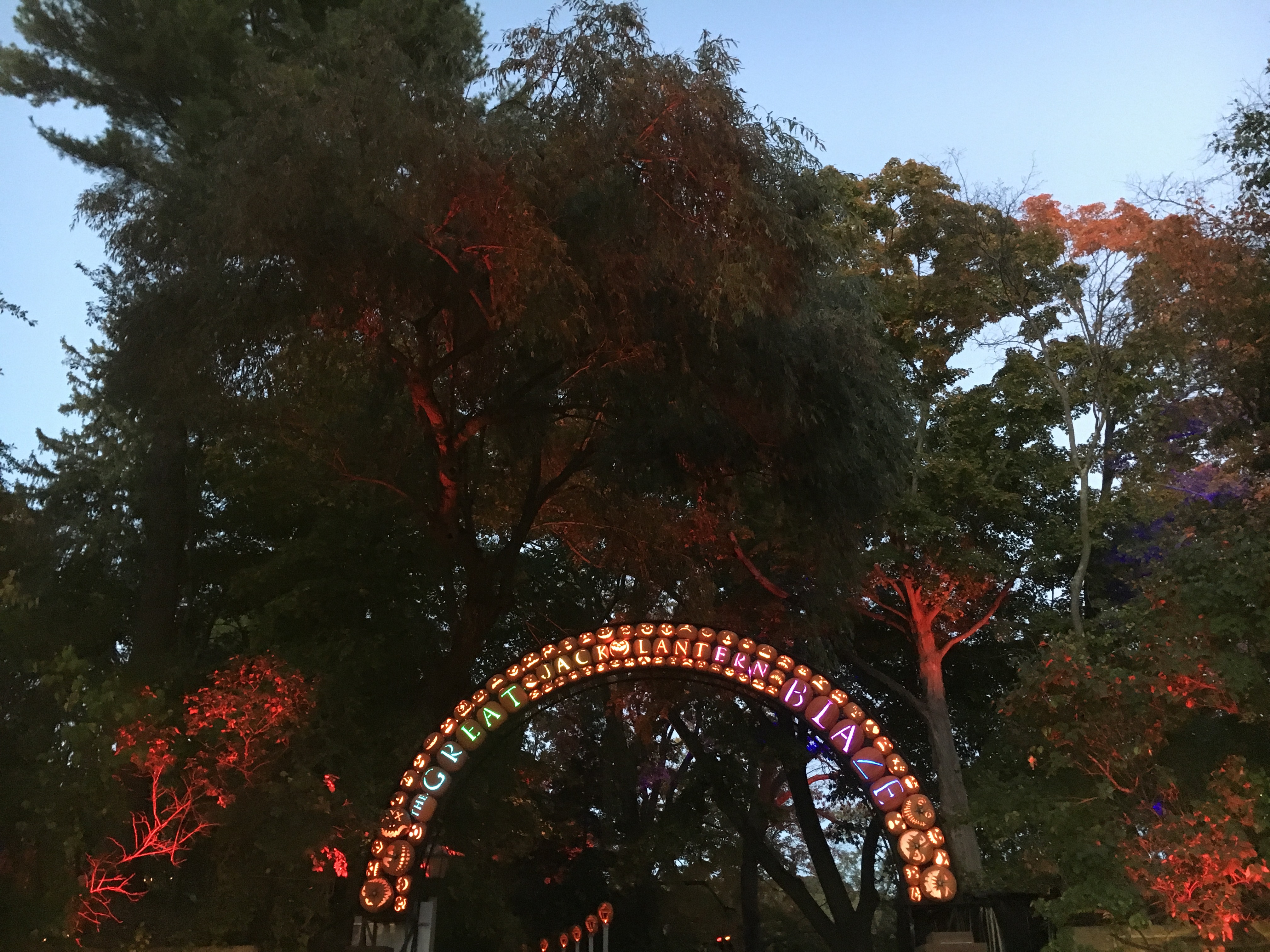 At right around 6:30pm we went into another section and stood in line to get into the Blaze. We were instantly wowed by the signage that was emblazoned with The Great Jack O'Lantern Blaze as the kids and I (and everyone else in line) took pictures before we got in.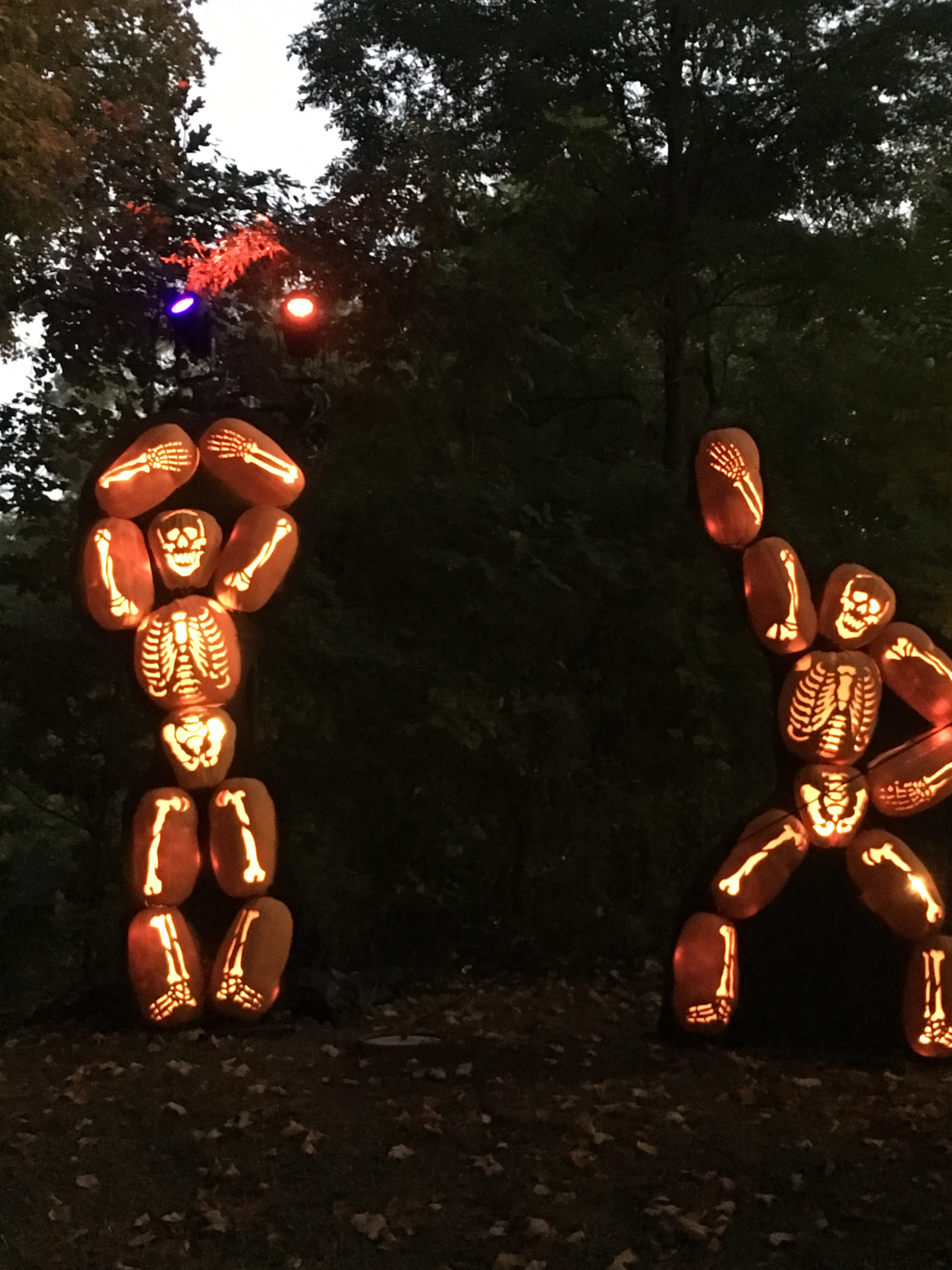 Around 10 minutes later we were in and continued to be wowed by the sights of brightly illuminated pumpkins all around us. Featuring over 7,000 illuminated jack o' lanterns, we passed by intricate carvings of faces, shapes and animals–all while being stunned by the level of detail and craftsmanship that went into the creation of these pumpkins.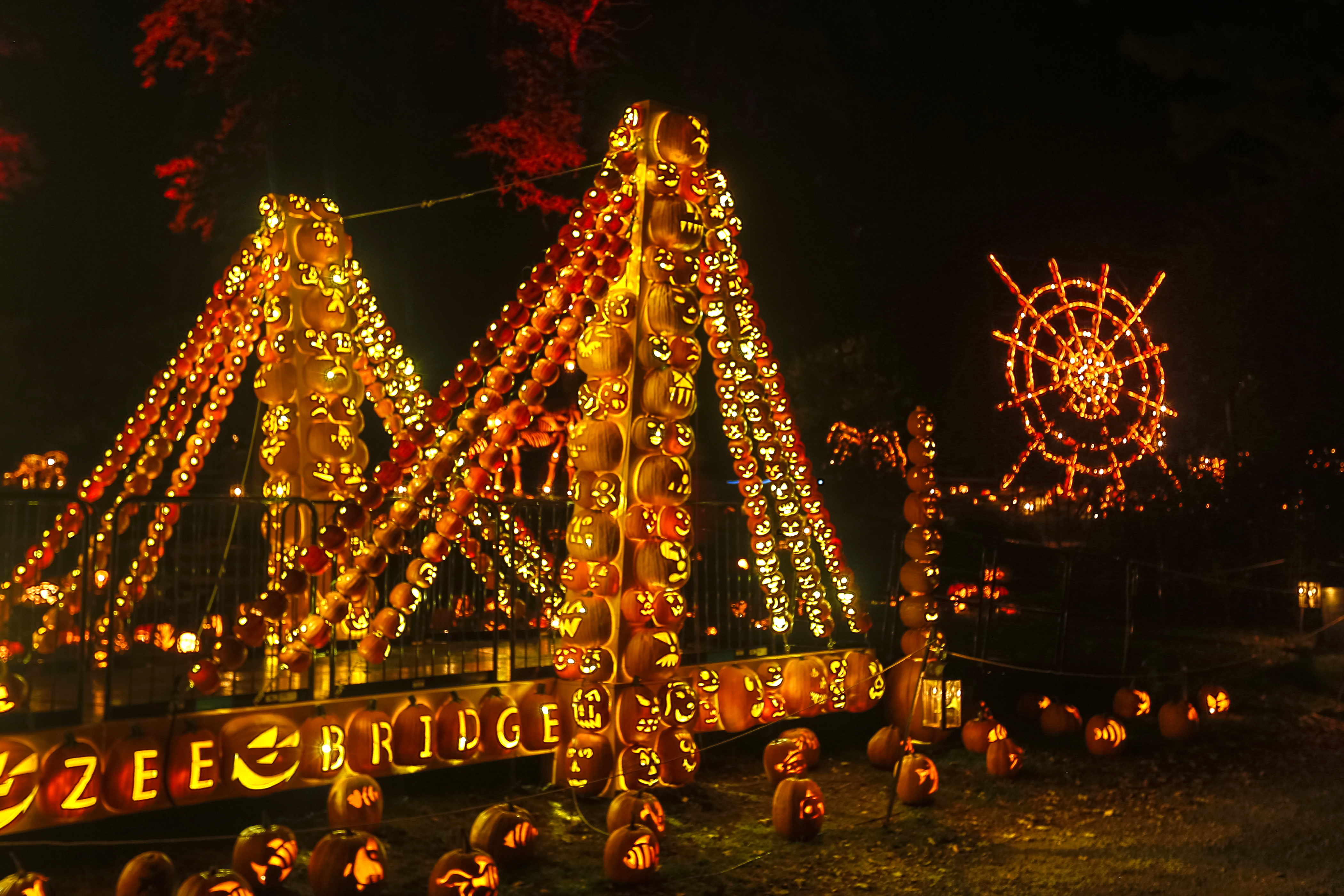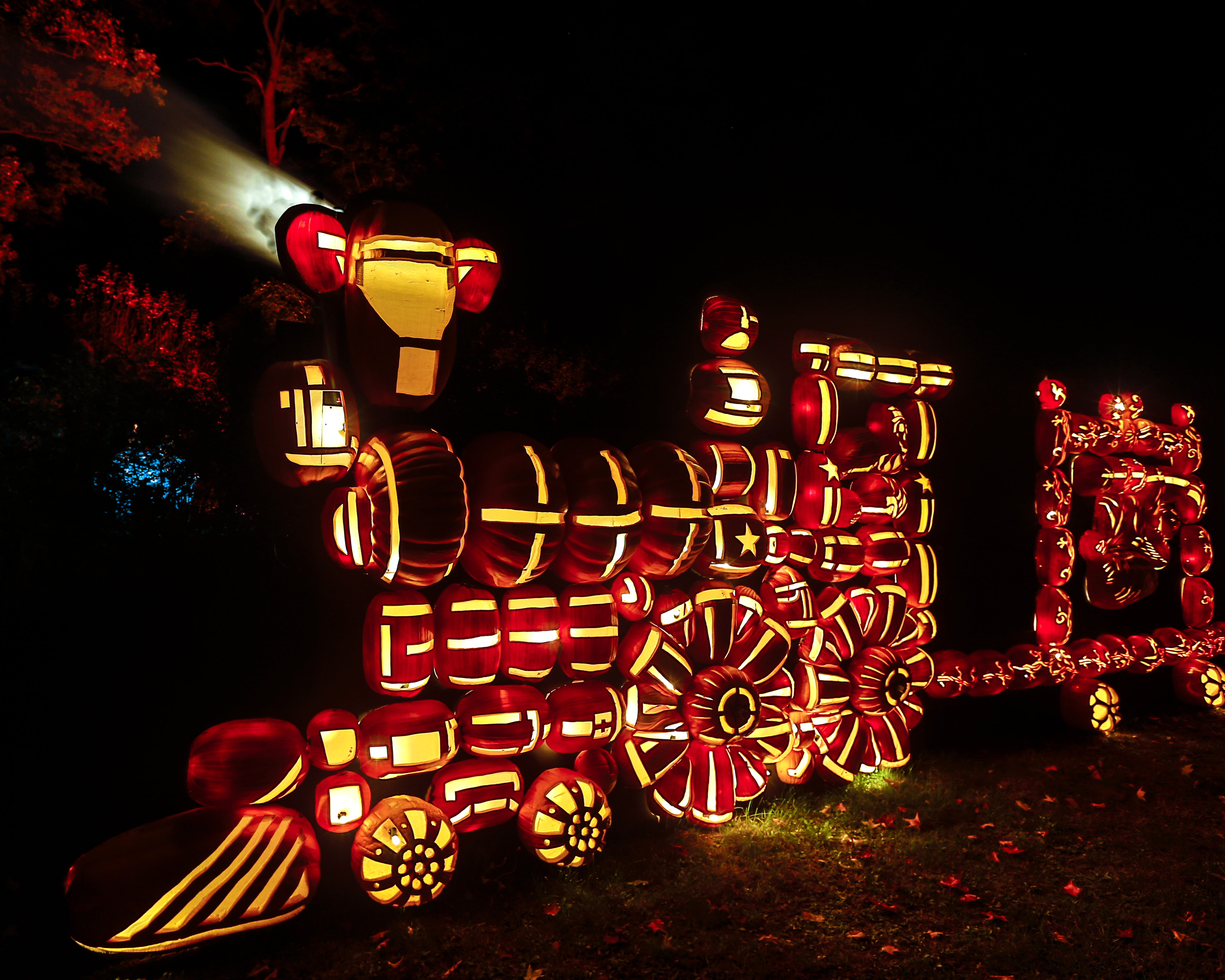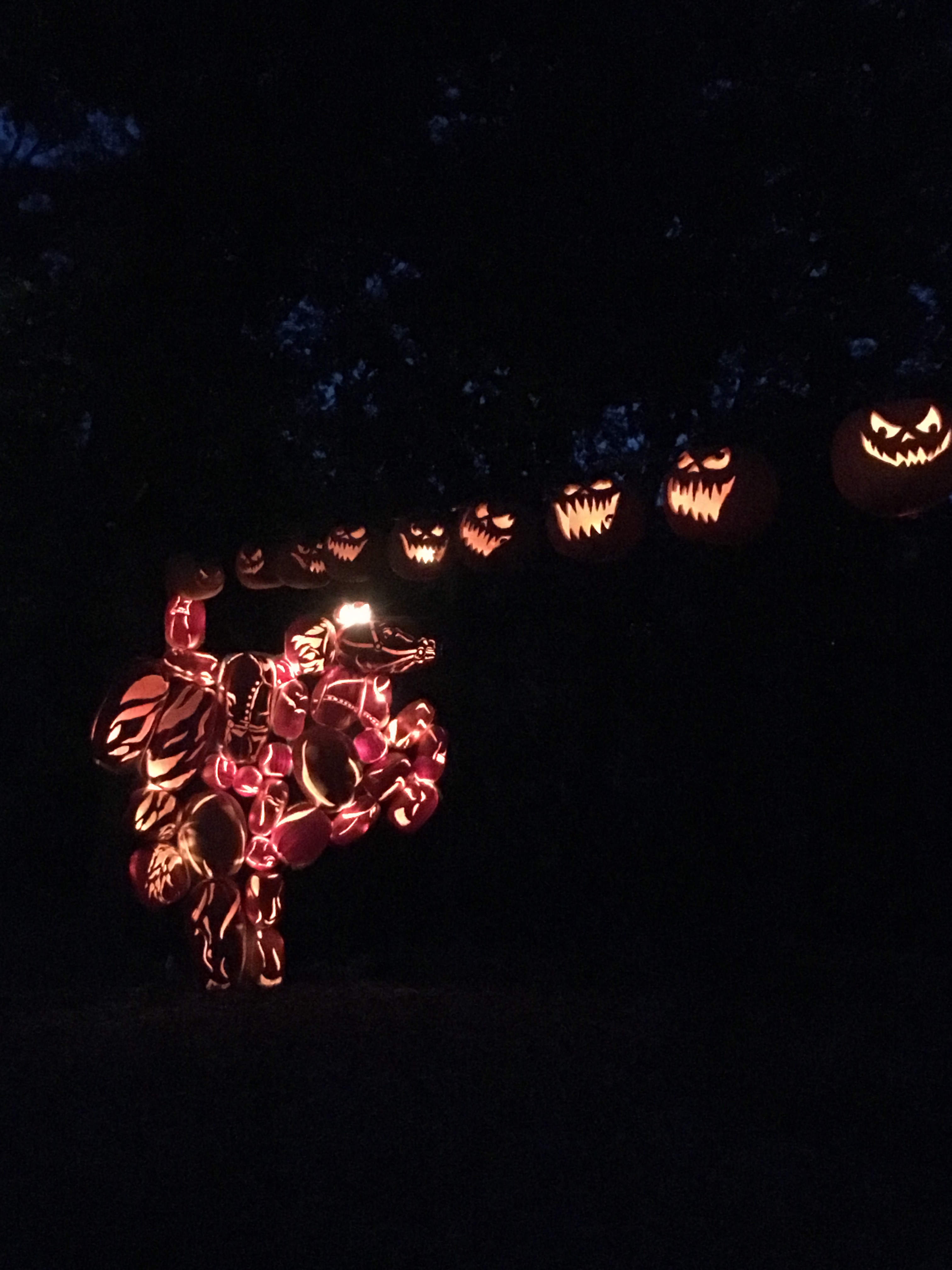 One of our favorite parts of the Blaze was walking on the new Pumpkin Zee Bridge that lead to the pumpkin Sea Serpent, pumpkin train, intricate Celtic pumpkin carvings and the iconic the Headless Horseman, all made out of jack o'lanterns.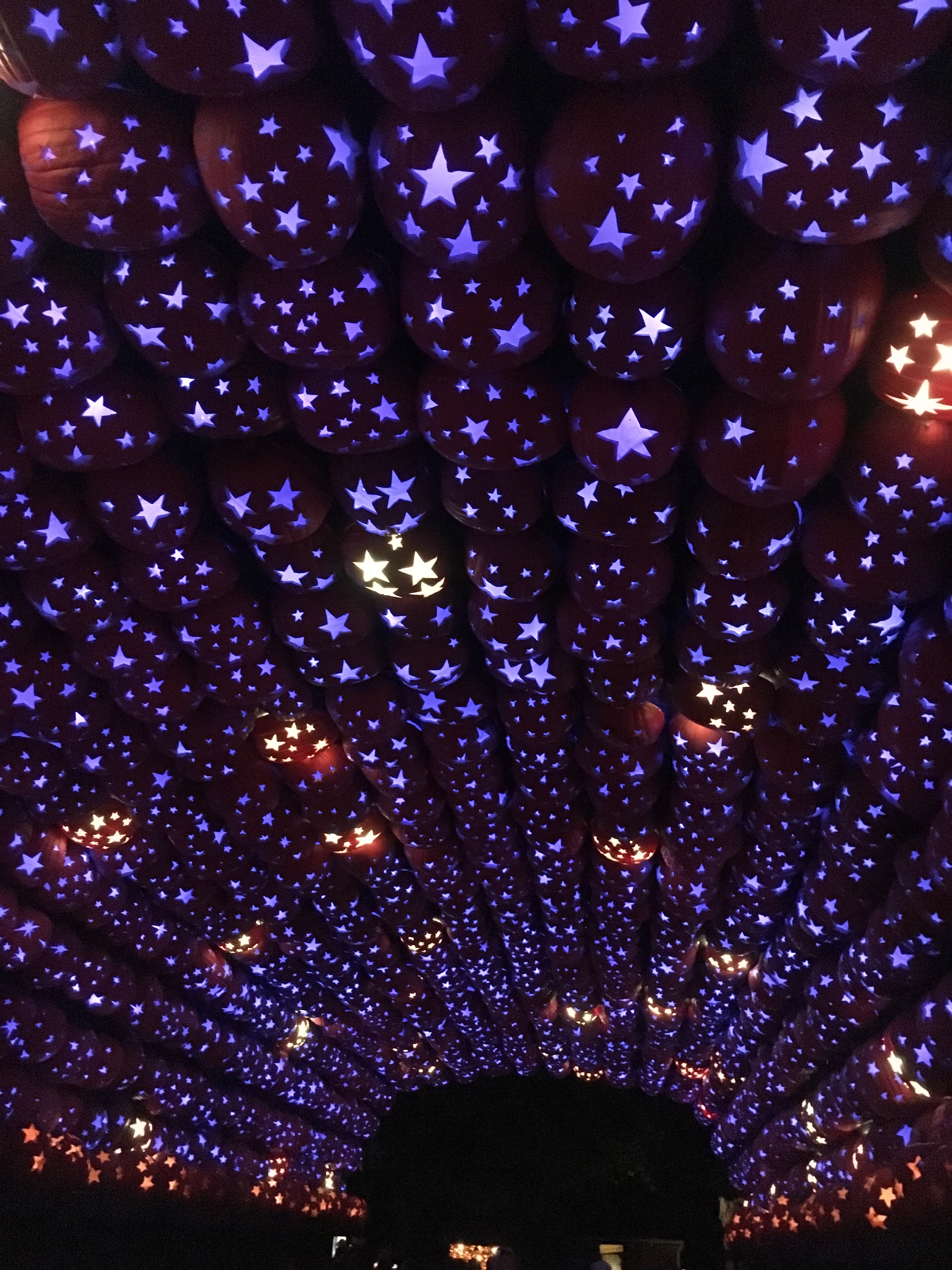 We also loved the illuminated pumpkin tunnel that was the perfect spot for lots and lots of pictures.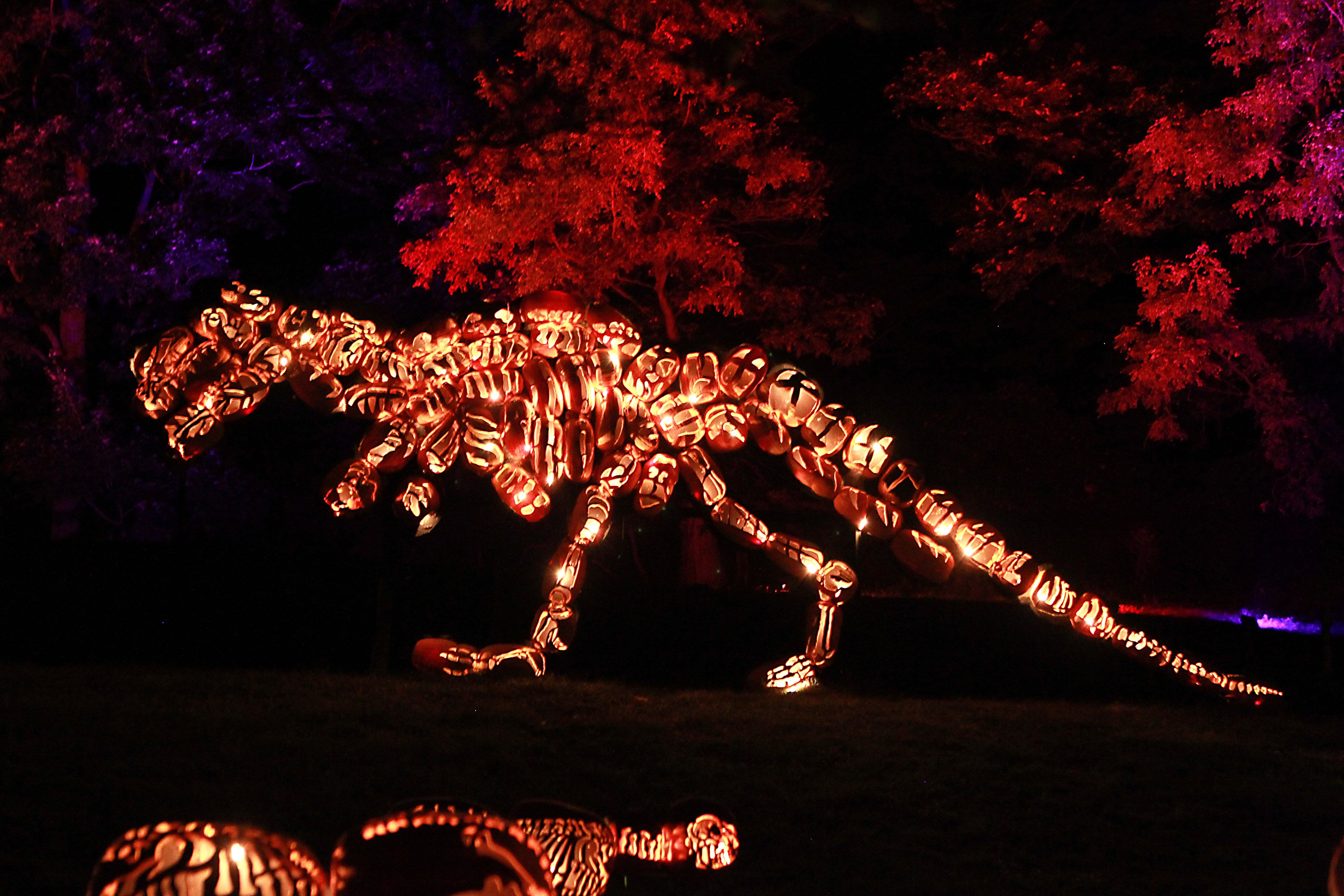 As we made our way around the pumpkins, the girls, with flash lights in-hand, were mesmerized by the pumpkin dinosaur patch. It was so cool to see the giant pumpkin T-Rex, brontosaurus, triceratops, pterodactyl and baby dinosaurs being hatched.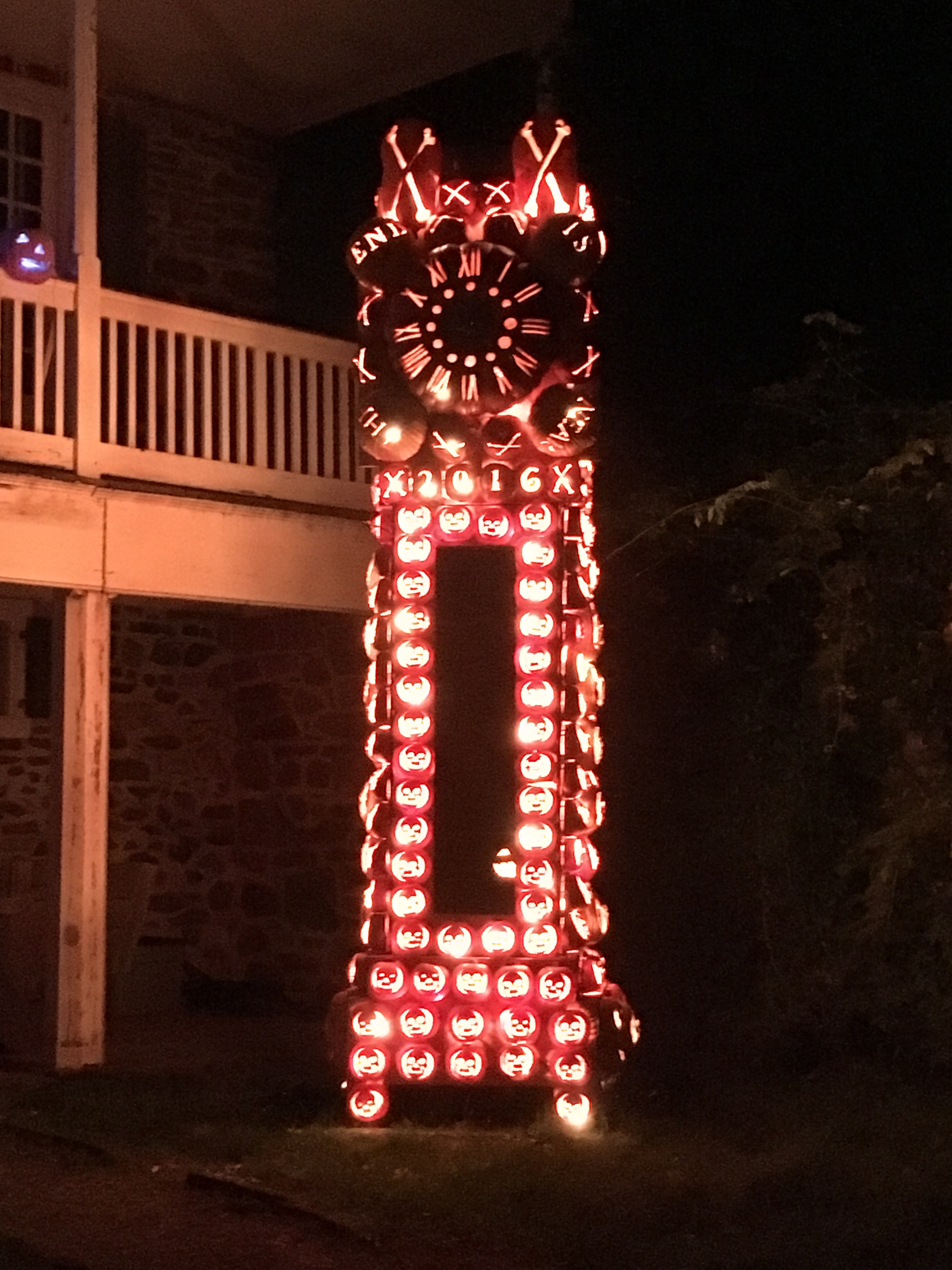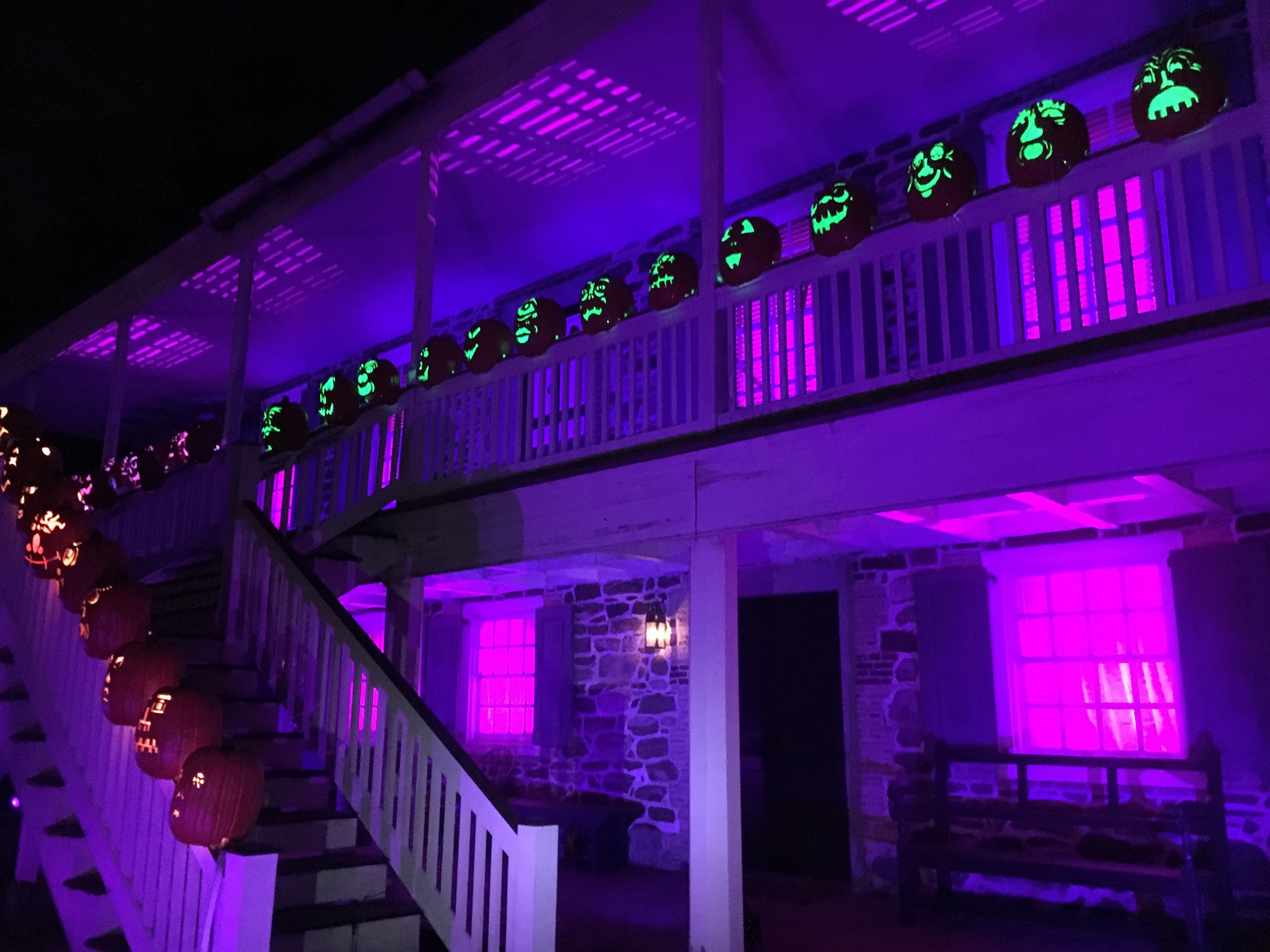 This lead to the Doomsday Grandfather Clock and then Pumpkin Manor where the house was adorned with colorful pumpkins. We then walked through a pumpkin graveyard (or sorts) as we looked at even more pumpkins that were on the ground.
The one thing I would note, especially if you are coming to the Blaze with small kids, is that it gets pretty cold at night. You'll definitely want to layer up and bring blankets for the little ones. The space is completely accessible with a stroller, but with a two-year-old I did find it challenging to 'contain her' and have her seated the whole time, which was totally fine as, she too, was freaking out over what she was seeing.
The whole experience took us about an hour to check out and if we weren't with the kids it might have been around 1.5 hours. We all left so happy to have experienced the Blaze having had the opportunity to see so many cool carvings and details that'll leave you in awe from the second you walk in until the time you leave.
For more info, please visit: https://www.hudsonvalley.org/events/blaze