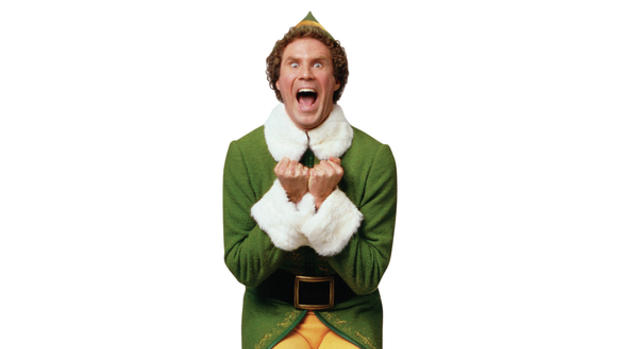 The holidays are officially underway and in-between the hustle and bustle of it all, we love to check out holiday-themed experiences. One of our favorites is the modern classic, Elf, which is celebrating its 15th anniversary this year (crazy, right?!).
This weekend, Westchester families can see the beloved comedy on the big screen at the Chappaqua Performing Arts Center! This interactive screening will actively engage the entire audience who will receive a participation bag filled with various Elf-related items to use throughout the show.
These include indoor "snowballs" for a snowball fight in the theatre, a bag of pasta, and the four major food groups which, according to Buddy the Elf, are candy, candy canes, candy corn and syrup. Vendors in the theatre will offer "the world's best cups of coffee and hot chocolate." There will be call outs throughout the movie to further involve the audience as well as an Elf trivia contest that's sure to put everyone's memory to the test.
Enter below to experience this modern-day holiday classic that's sure to inspire you and your family to embrace your inner "Elf."
Win It!
Enter to win 4-tickets to the screening of Elf