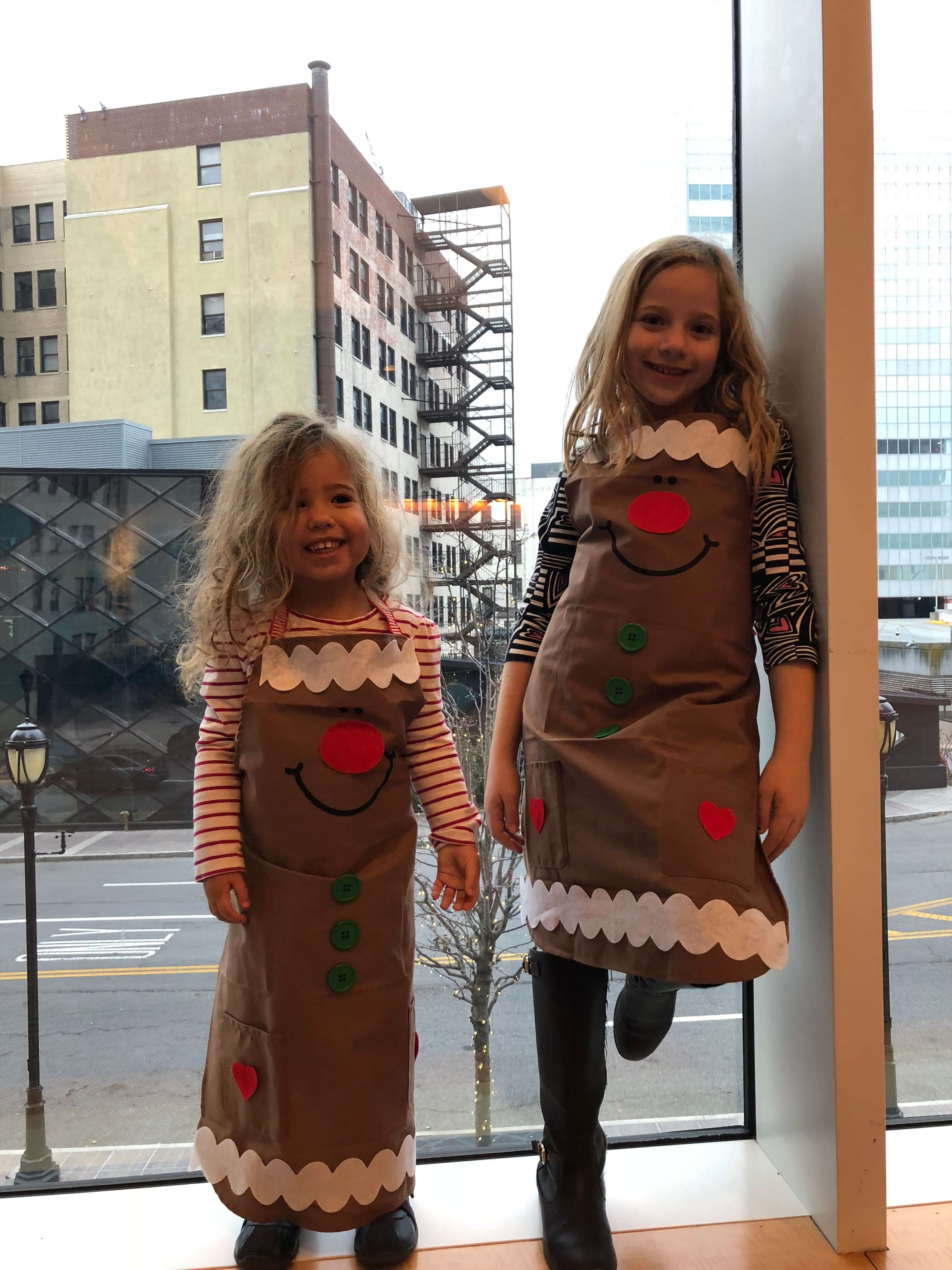 My daughters and I had the sweetest time this weekend (quite literally) at the gingerbread workshop at the Ritz-Carlton New York, Westchester. During this two-hour session, the girls had the chance to decorate gingerbread houses with tons of sweet treats. At this sweet holiday event, the girls were each given their own holiday aprons and name tags. We walked into one of their ballrooms were there were tons of tables filled with gingerbread houses ready for decorating.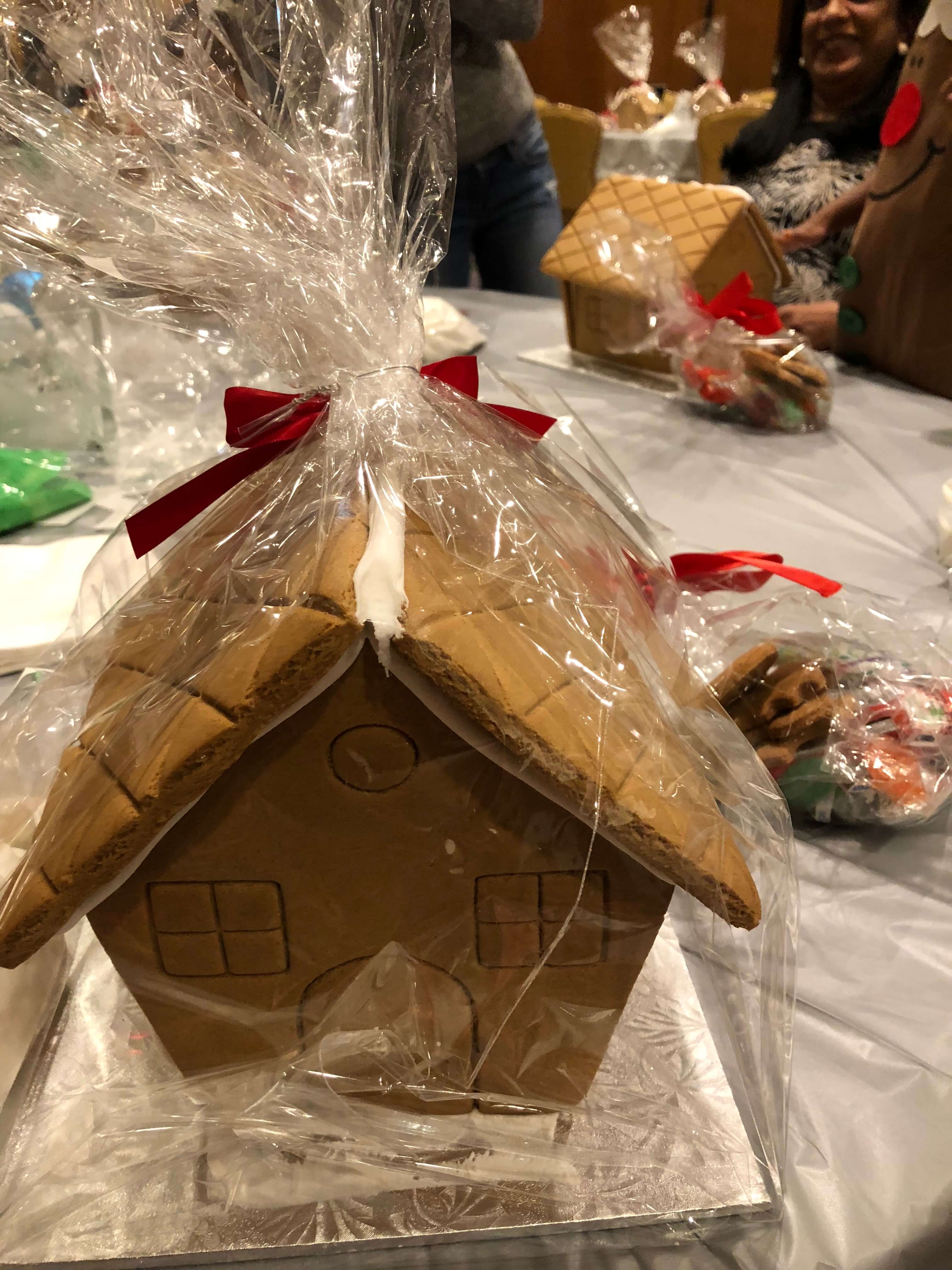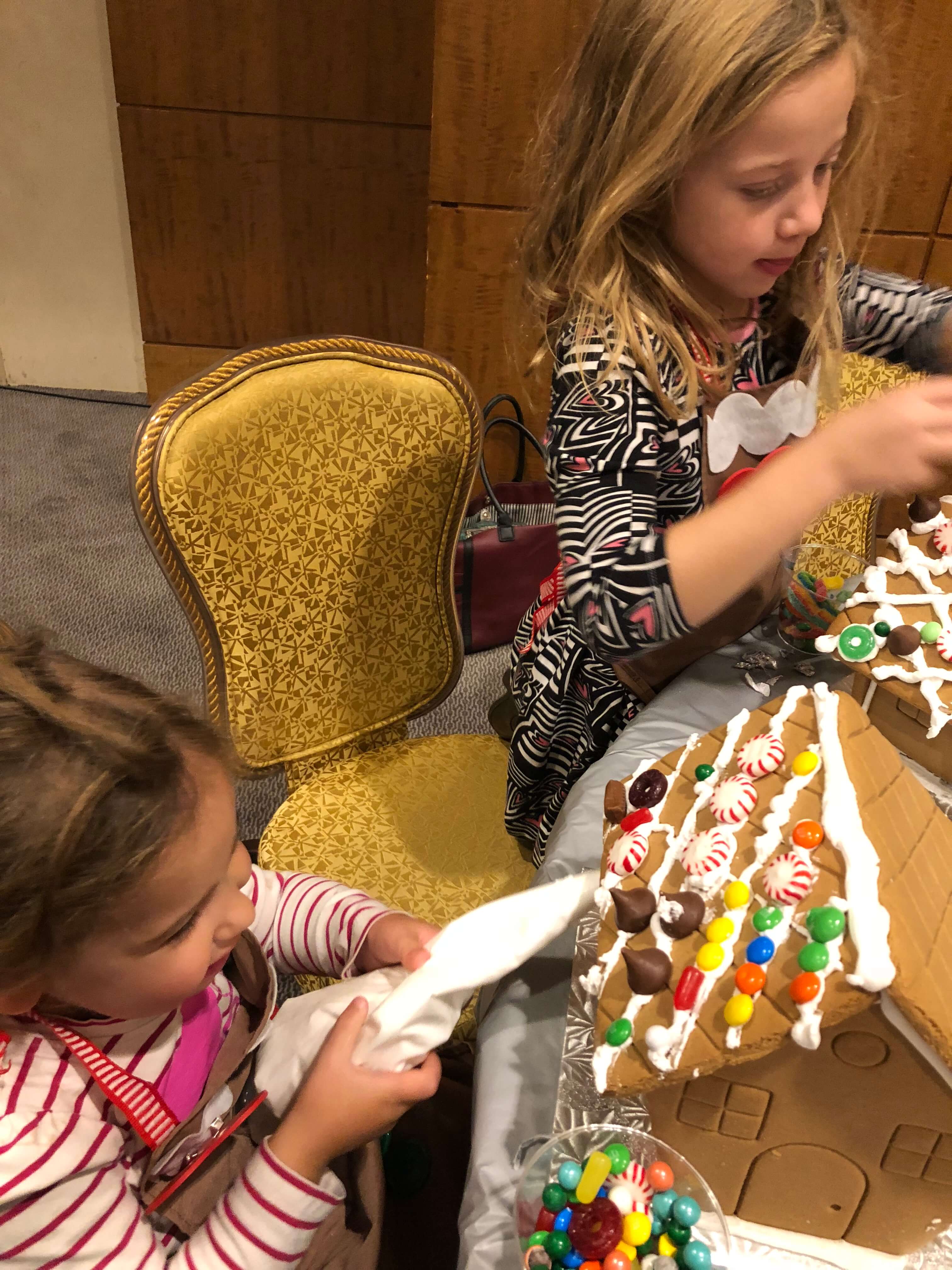 Our table was filled with everything that we needed to get started, including the wrapped gingerbread house, icing and even cookies to decorate. The candies themselves where located on a separate table where the kids could load up cups with their favorite sugary treats for their houses. From hard candies to M&Ms to gummy bears, there was no shortage of candies to choose from for decorating.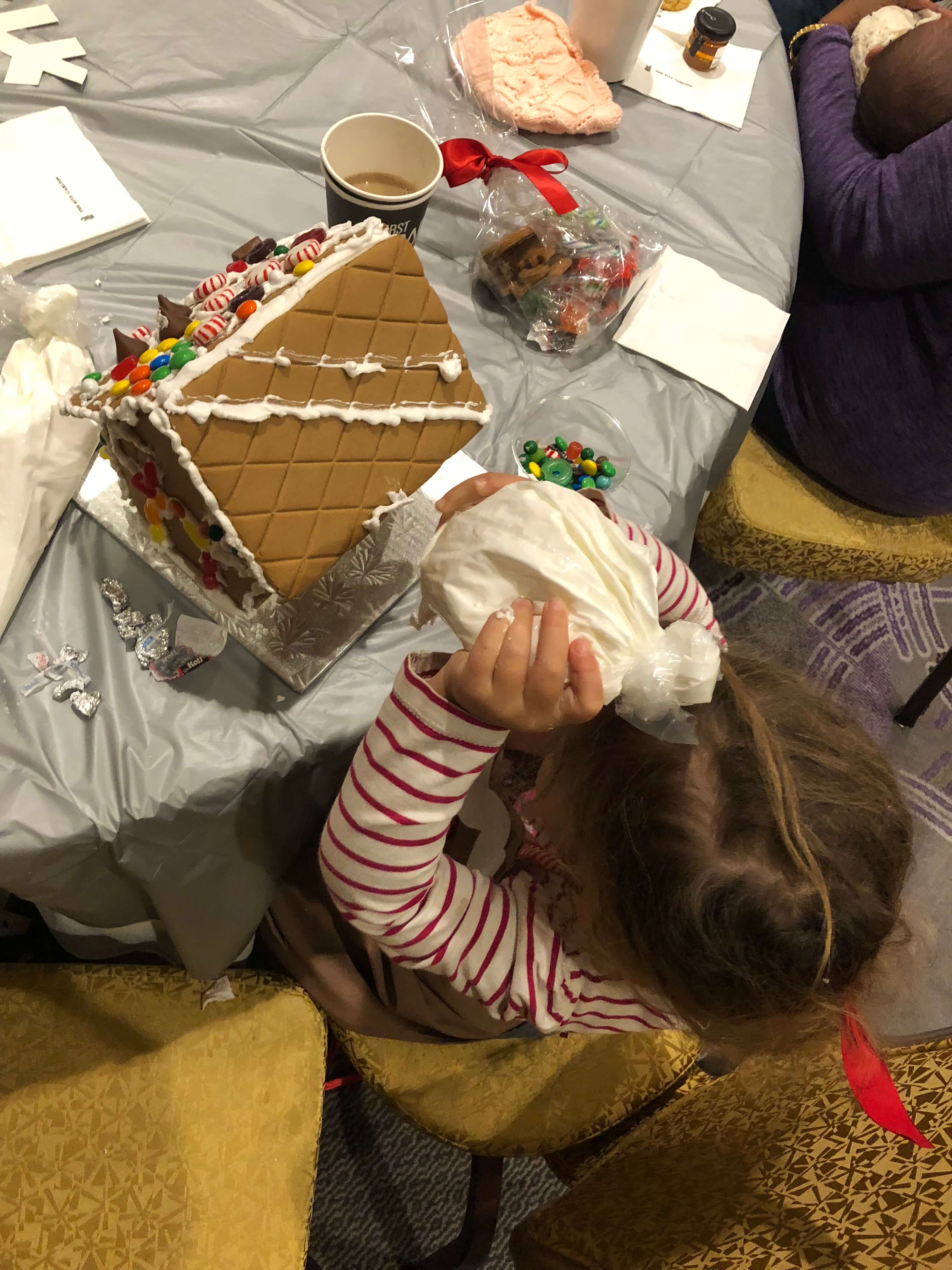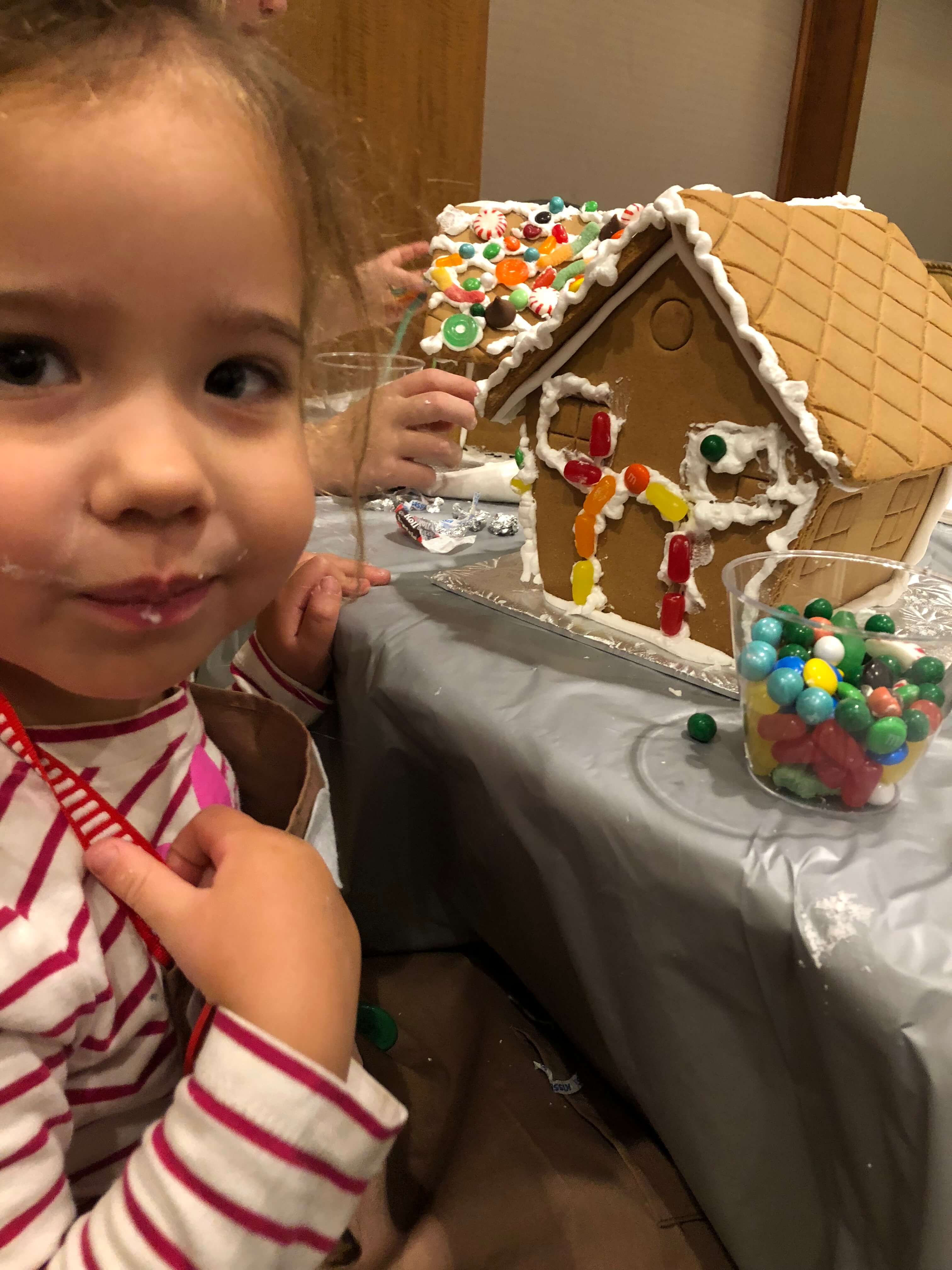 The girls quickly got to work, squeezing their icing and placing their treats on their houses. There was so many candies to work with and it was cool to look around the room and see the different ideas coming together. There was also holiday music on, which was fun to sing and dance along with as we pilled on our candies.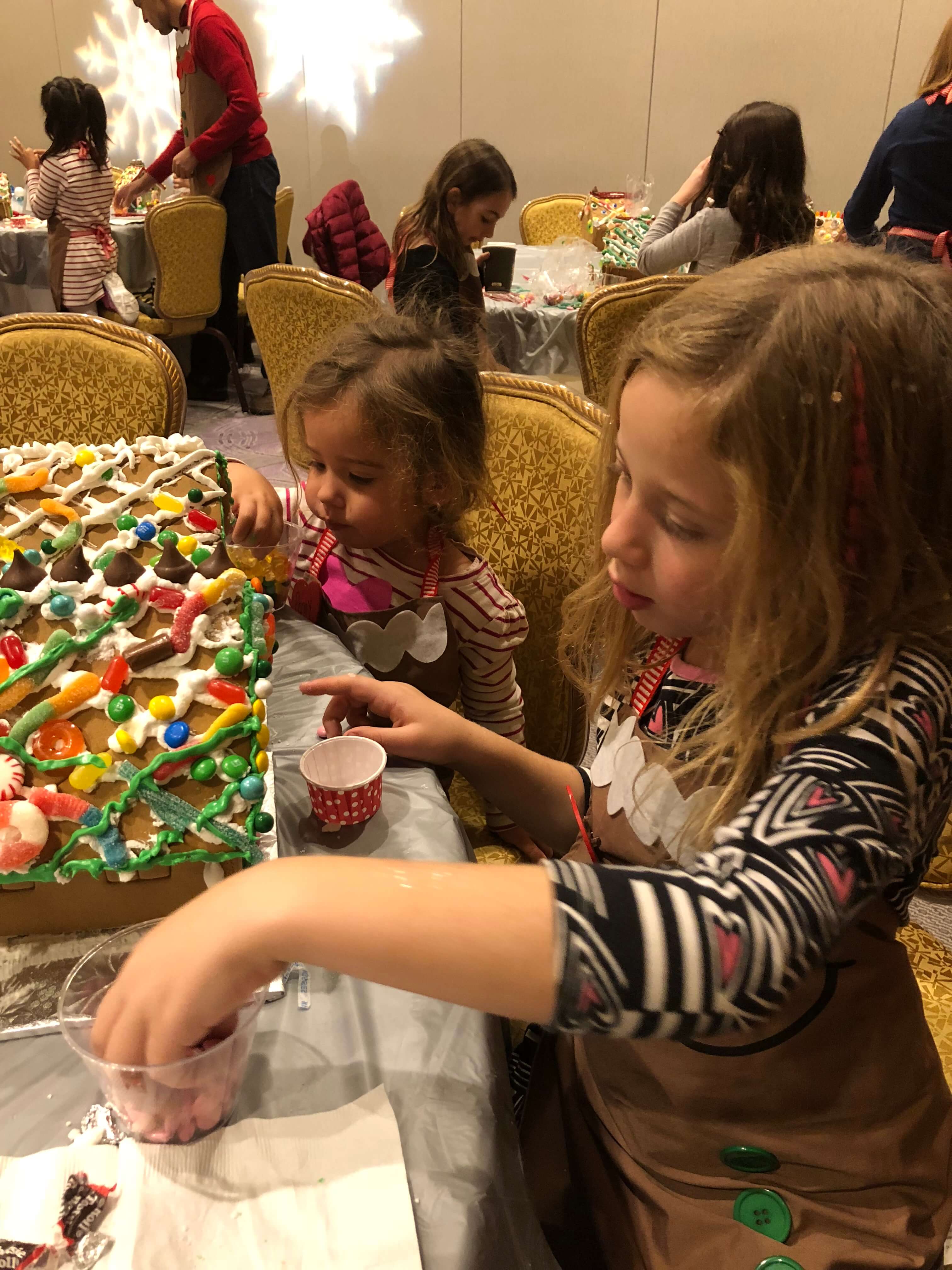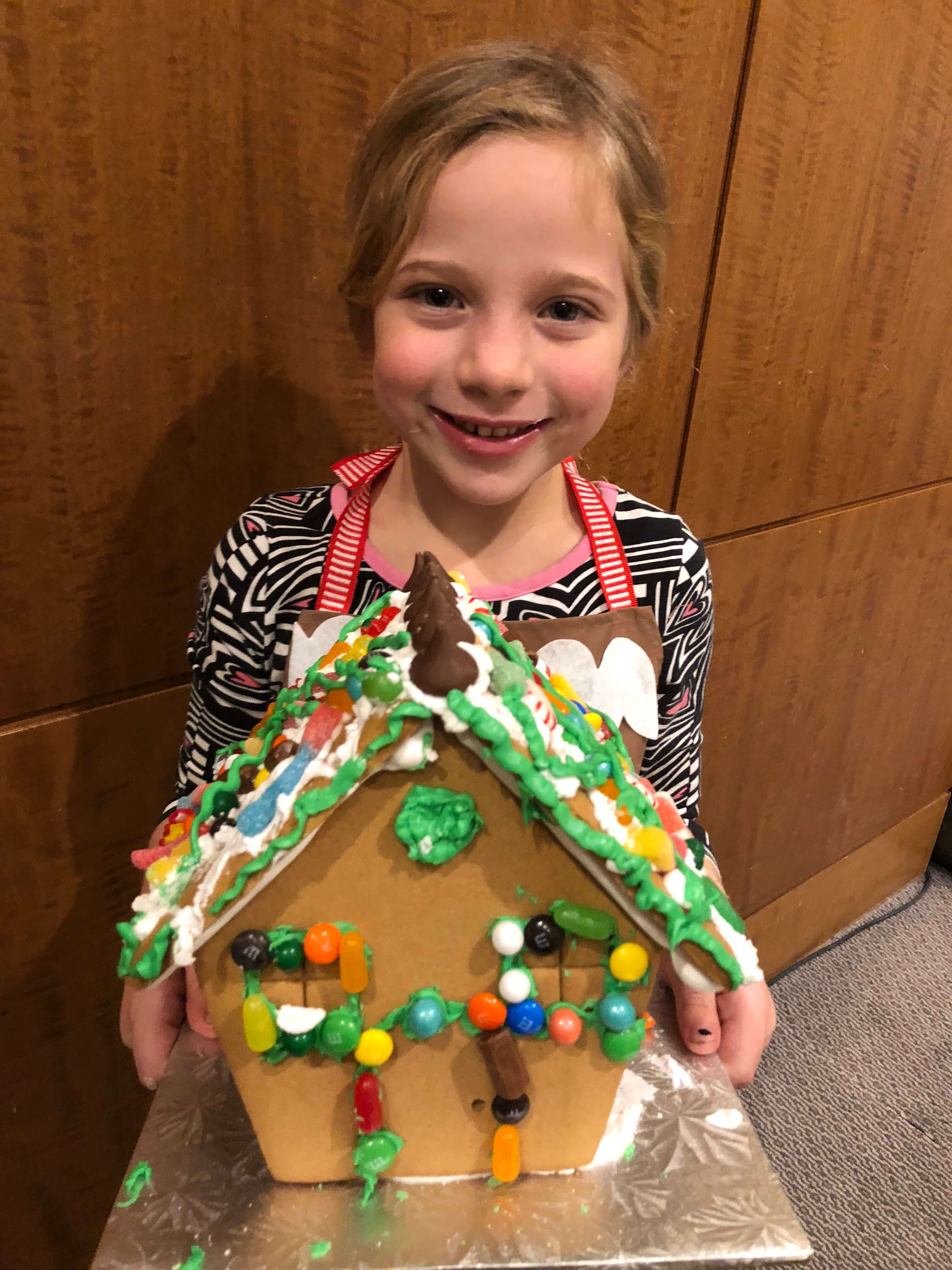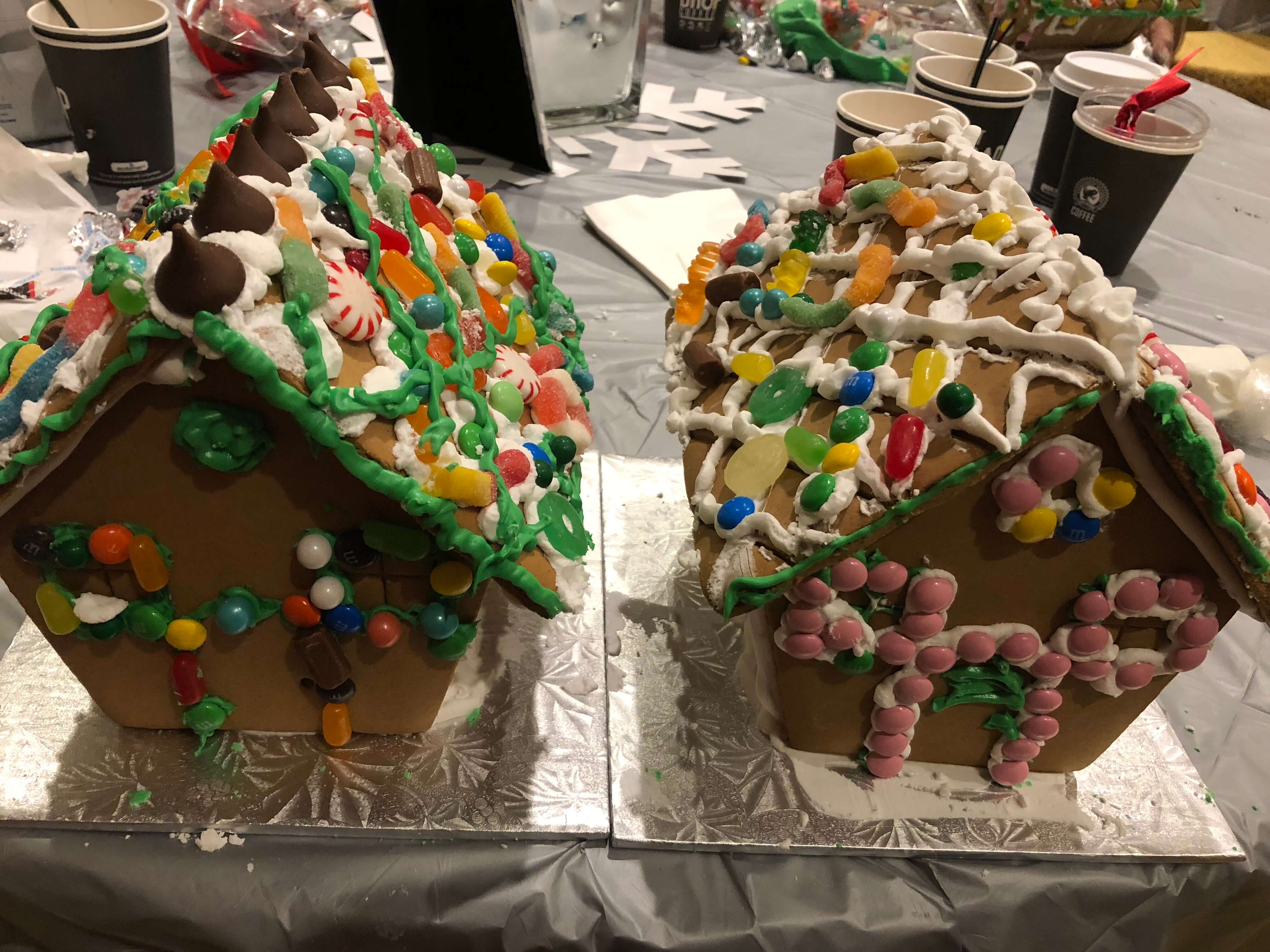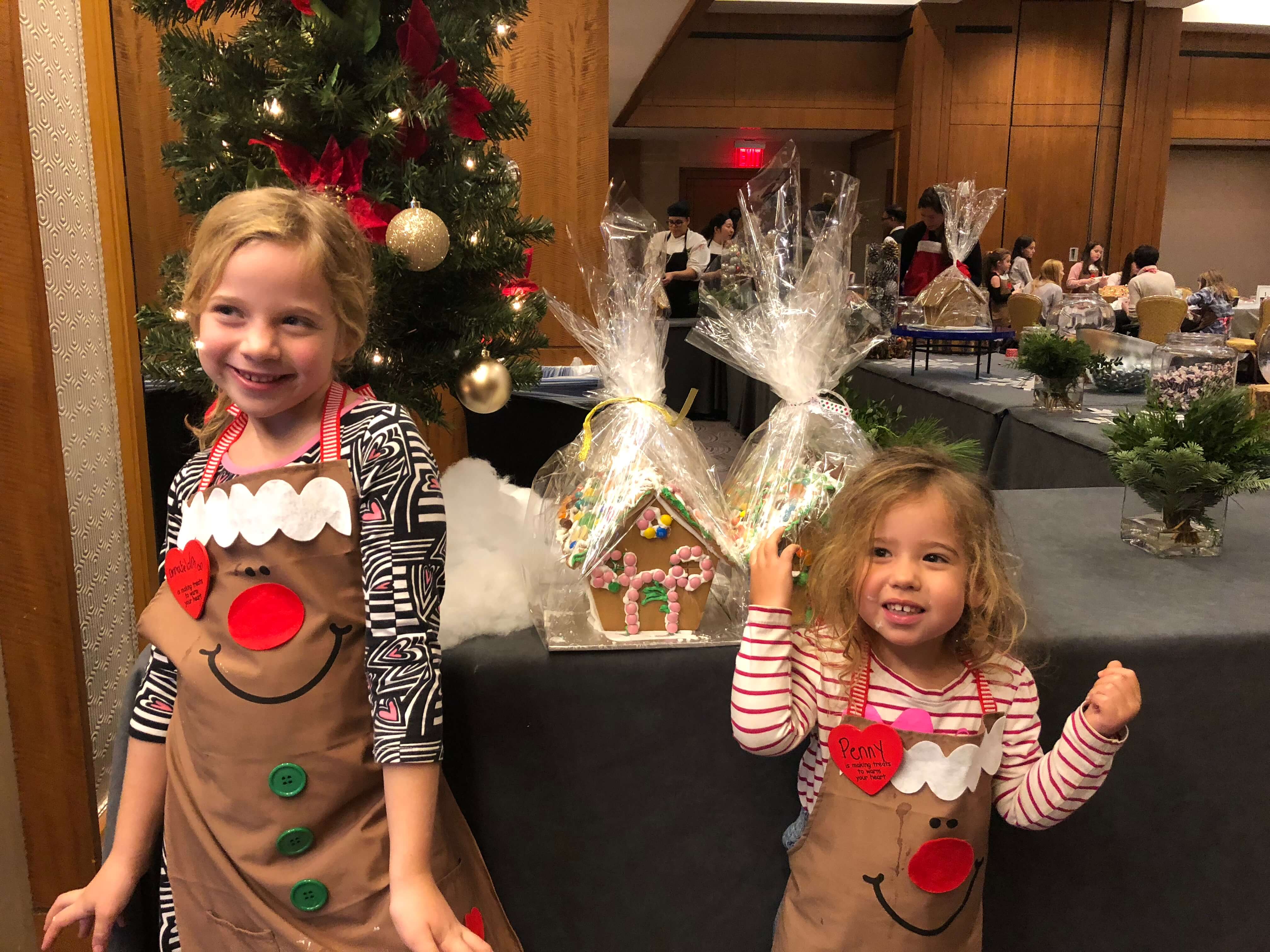 In between creating, families could enjoy hot chocolate (with tons of marshmallows!), tea and coffee and cookies. After about an hour, we finished up our houses, then the staff wrapped up our houses for easy transportation.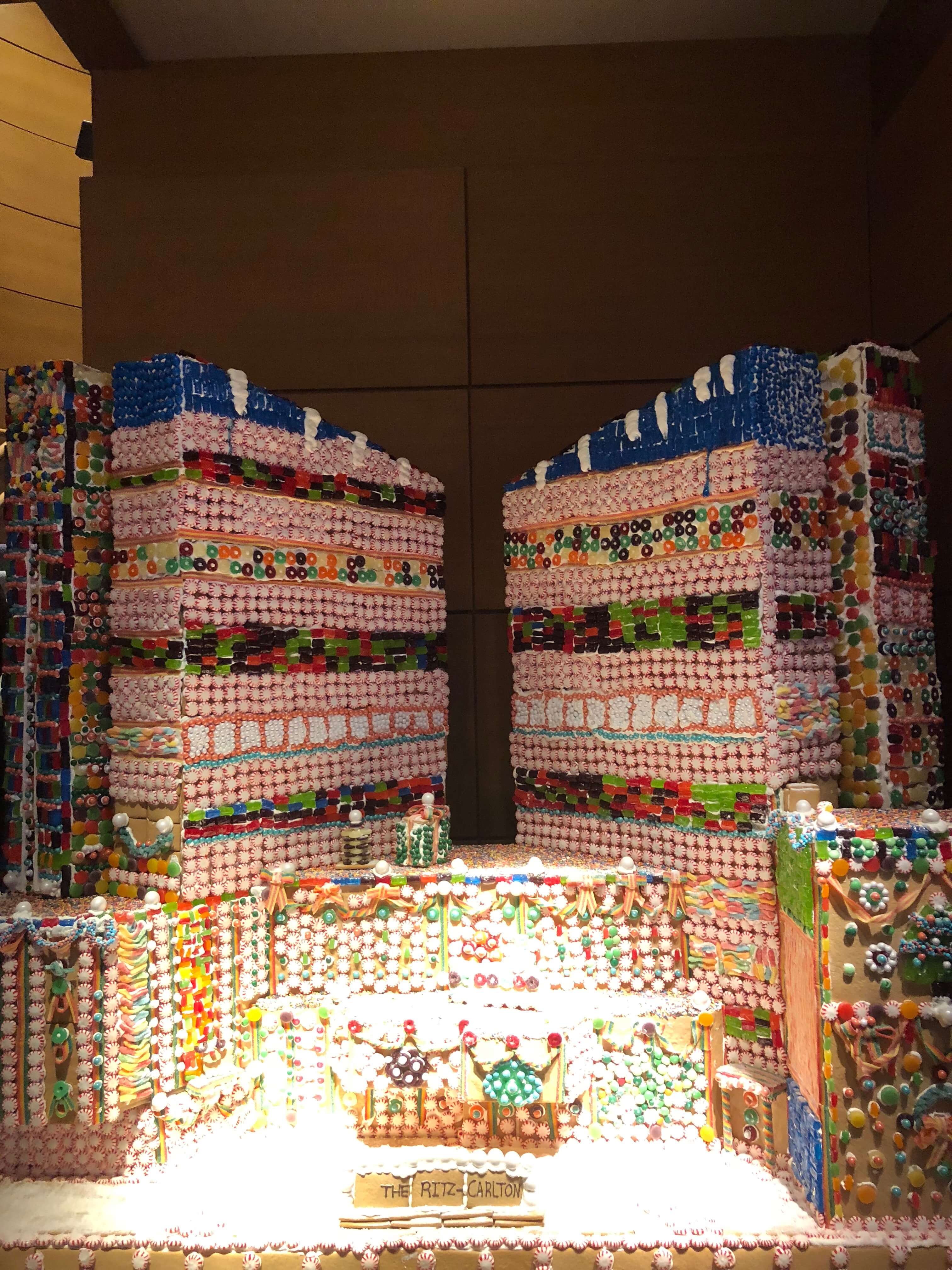 Before we left, we checked out the giant gingerbread replica of the hotel and residence towers, which was also in honor of their 10 year anniversary. Definitely check out this sweet tower if you're nearby – it will be on display through the New Year.
In addition to this fun holiday event, the Ritz-Carlton New York, Westchester also offers tons of other winter events for families. Check out the list below for more details:
Breakfast with Santa, Sunday, December 15, 2019
Join Santa for a delicious breakfast buffet that features face-painting, balloon artists, cookie decorating, holiday films and, of course, visits with Santa. Adult pricing includes a mimosa and bloody mary bar. Guests can also bring new unwrapped toys to be donated to Toys for Tots. Guests should arrive between 9 a.m.–10 a.m.
Gingerbread High Tea, November 30th-December 2nd
Dazzle your winter with The Ritz-Carlton New York, Westchester Gingerbread High Tea. Relax by the fireplace and pair your Ritz-Carlton experience with traditional afternoon tea. Enjoy your choice of tea, fresh scones, homemade jam, tea sandwiches and petit fours as our team unveils their gingerbread masterpiece. Gingerbread Afternoon Tea is available on Saturday's and Sunday's from November 30, through December 22, from 1 p.m. – 4 p.m. Hudson Valley afternoon tea is $49 add our Hudson Valley Mimosa is $59.
For more information, please visit www.ritzcarlton.com/westchester.
Thank you to the Ritz-Cartlon, New York Westchester for having my family participate in this fun holiday event. Our tickets were comped, but all opinions, as always are my own.