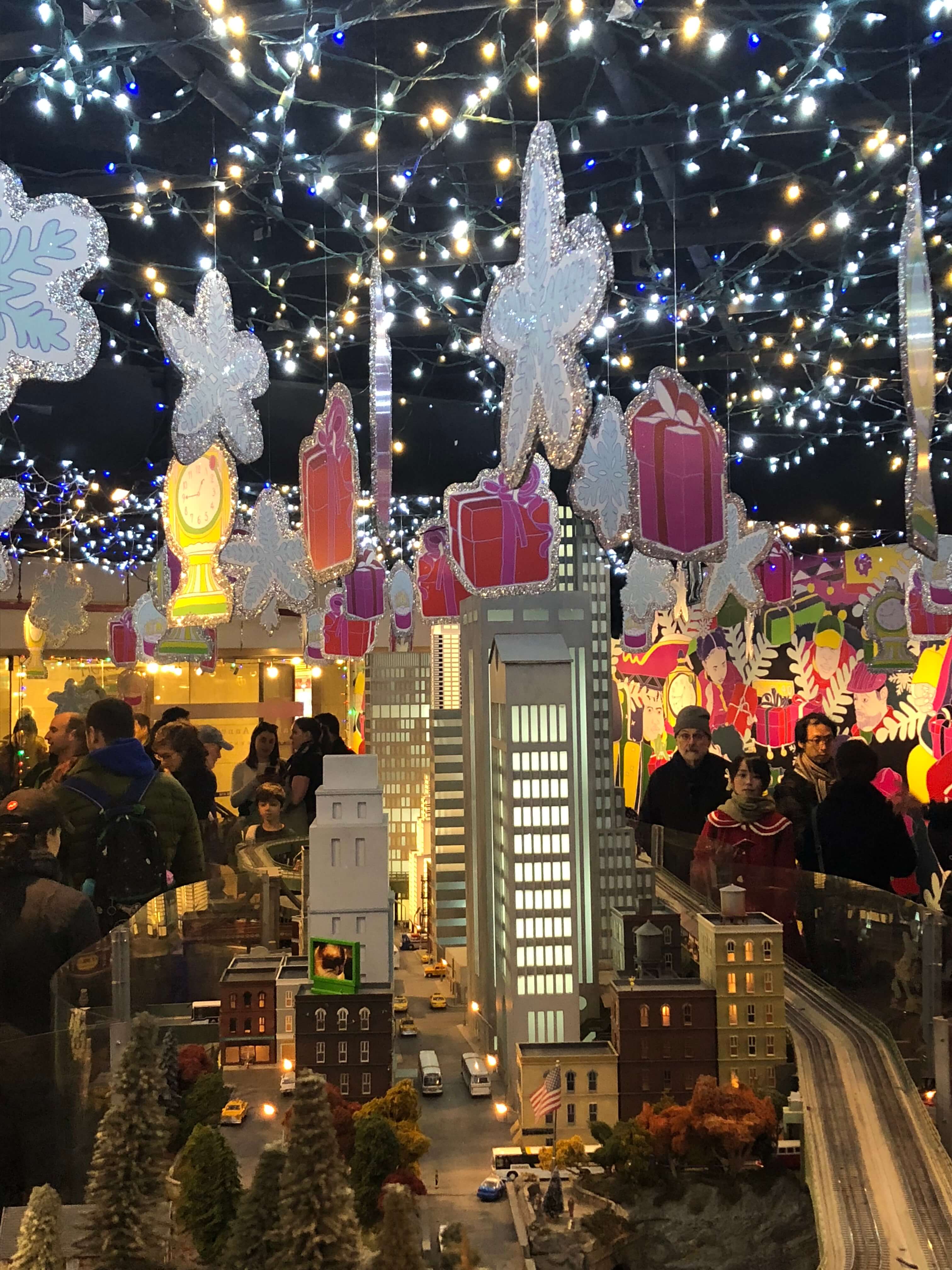 NYC is ridiculously expensive, which can be even more daunting during the holiday season with all of the overpriced holiday experiences. However, as easy as you could burn your money by trying every experience that's connected to something festive, there are also tons of really cool free to low-cost holiday activities that you and your kiddos can enjoy during holidays. Read on to check out a few:
Free to Low-Cost Holiday Activities for Kids in NYC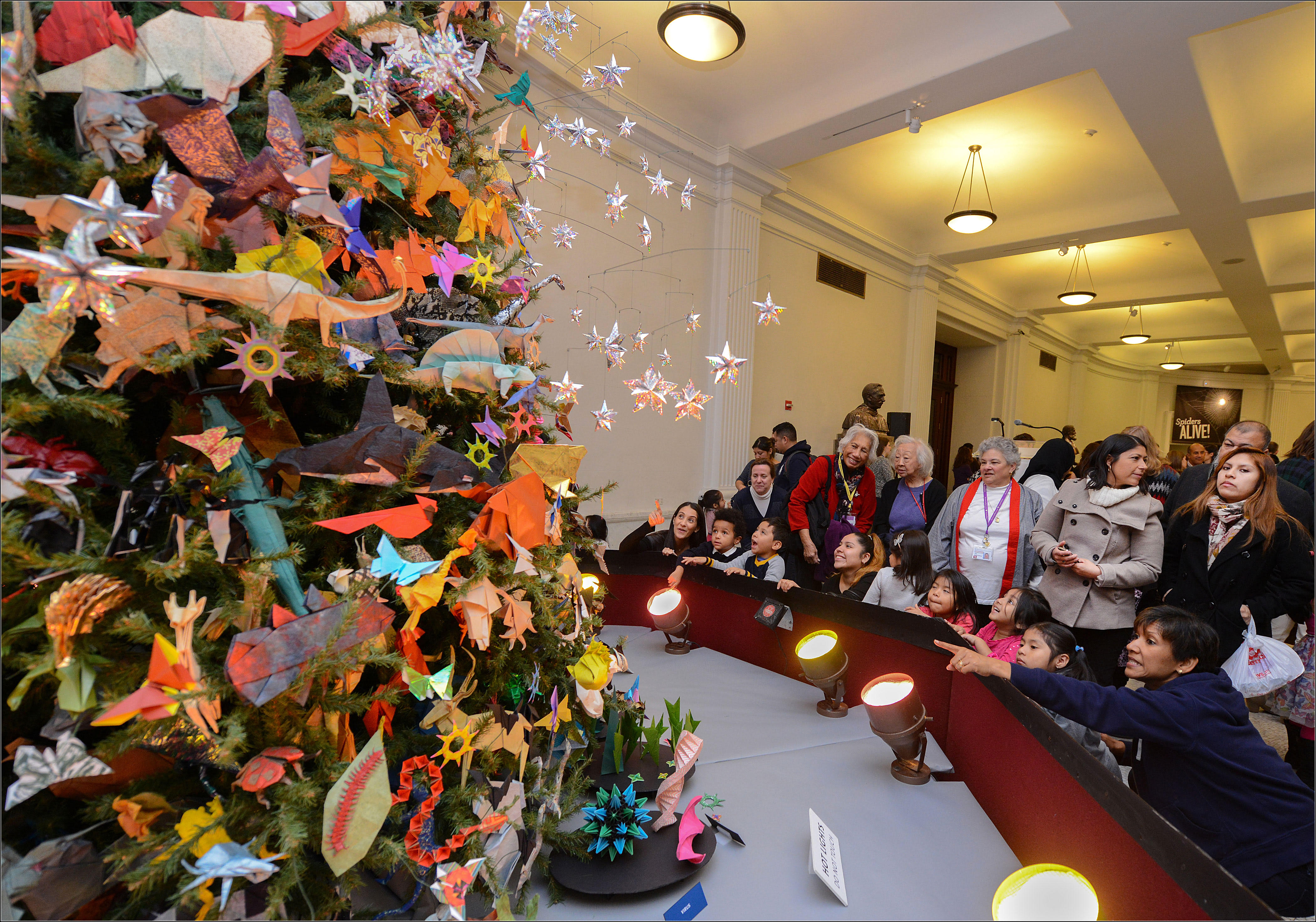 Visit St. Nick: The big guy (and his hard-working representatives) make their rounds around NYC during the holidays. One of our favorites is Macy's Santaland where your kids can share their list. Cost: Free
Holiday Lights: A stunning ode to the power of bling and creativity. You and your broad can enjoy the spectacle at Bloomindales, Sak's Fifth Avenue, Macy's
Rockefeller Center Christmas Tree: Another holiday favorite, view the wonder of the tree on 50th between 5th and 6th avenues. If you are really brave and bold, you can see the tree lighting in person on November, 28th. Cost: Free
Bryant Park Ice Skating: Free ice skating in the epi-center of NYC at Bryant Park. After you enjoy a few rounds on the ice, check out the holiday market that's always filled with cool specialty items. Cost: Free
Broadway Musical Performances at Columbus Circle: Check out a preview of some of Broadway's hottest shows, like School of Rock, Kinky Boots, Anastasia, Be More Chill, and more. Check out the full line-up for more details. Cost: Free
Broadcast Music, Inc. at the Oculus: From November 26th to December 9th, guests can enjoy a weeks of fun lunchtime performances at the Oculus, during an exclusive songwriter series courtesy of Broadcast Music, Inc. (BMI) as well as evening performances by some of New York City's best holiday entertainers, such as Evangelia, Hailey Knox, and more. Cost: Free
Holiday Train Show: Located in Grand Central, the spectacular Holiday Train show features model Lionel trains of the subway system that is sure to delight kids of all ages. Cost: Free
Dyker Heights Lights: One of our all-time favorite NYC experiences is a visit to the Dyker Heights Christmas lights. This walking tour will take you to some of the spectacular and over-the-top holiday lights in Brooklyn where you can gawk at their wonder. The spectacle has been bringing tourists and locals to the area since the 1980s that now includes a massive amount of holiday lights, figures, floats and one giant Santa that you'll find from 83rd to 86th street from 11th to 13 avenues. Cost: Free
Luminaries: Get lit this holiday season by checking out the Luminaries, a collection of glowing lanterns suspended within the Winter Garden at Brookfield Place.  Cost: Free
Christmas in America: When you visit Industry City, don't forget to check out the on-going Christmas in America exhibit where you can see "the award-winning work of Jesse Rieser who documents the weird, wonderful and wild ways Americans celebrate Christmas." Cost: Free
 Winter's Eve: Celebrate Winter on November 26th with the 19th annual Winters Eve. During this fun evening, you can check out free live music and entertainment at over 20 performance venues, food tastings, and a holiday tree lighting. Check out the complete line-up of activities. Cost: Free
Central Park Tree Lighting: Celebrate the start of the holiday season with a tree lighting in Central Park. The kick-off day on November 29th includes a visit from Santa, carols, and sweet treats like hot chocolate and cocoa. Cost: Free
Origami Holiday Tree: One of the most creative Christmas trees is the annual Origami Holiday Tree at the American Museum of Natural History. The gorgeous 13-foot-

tree

 features 1,000 folded-paper works, constructed by volunteers throughout the year, showcasing a theme relating to the Museum's special exhibitions or to its collections, which includes more than 33 million artifacts and specimens. Cost: Free
Gingerbread Lane: Visit the largest gingerbread village at The New York Hall of Science this winter. At this fun, family event you can check out some serious gingerbread craftsmanship where creator Jon Lovitch drafts, designs bakes, and constructs homemade gingerbread houses in his home in Queens. Guests can also get in on the sweet holiday fun by participating in the Gingerbread Lane Workshops where they can make their own edible houses or trains. Cost: Museum admission; workshops cost $15, plus museum admission.
Christmas in the Garden: Head to Queens for the annual Christmas in the Garden event at the Queens Botanical Garden. Held on December 3rd, this festive affair includes live music, pics with Santa (for a fee), crafts, caroling, and tons more. A day packed with activities, there will also be a New York Cares coat drive where they are asking participants to bring a donate a gently used coat. Cost: Free
What are some of your favorite free to low-cost holiday activities in NYC? Comment below or email me at [email protected] and we will add it to our list!