I can't believe it's been over three years since we moved to Mount Kisco. We quickly discovered some of our favorite places to explore and eat in the area; however, I still feel pretty new to the surrounding towns of Westchester so I was thrilled to have the chance to sample Village Social Rye, the sister restaurant of one of our local favorites, Village Social Mount Kisco.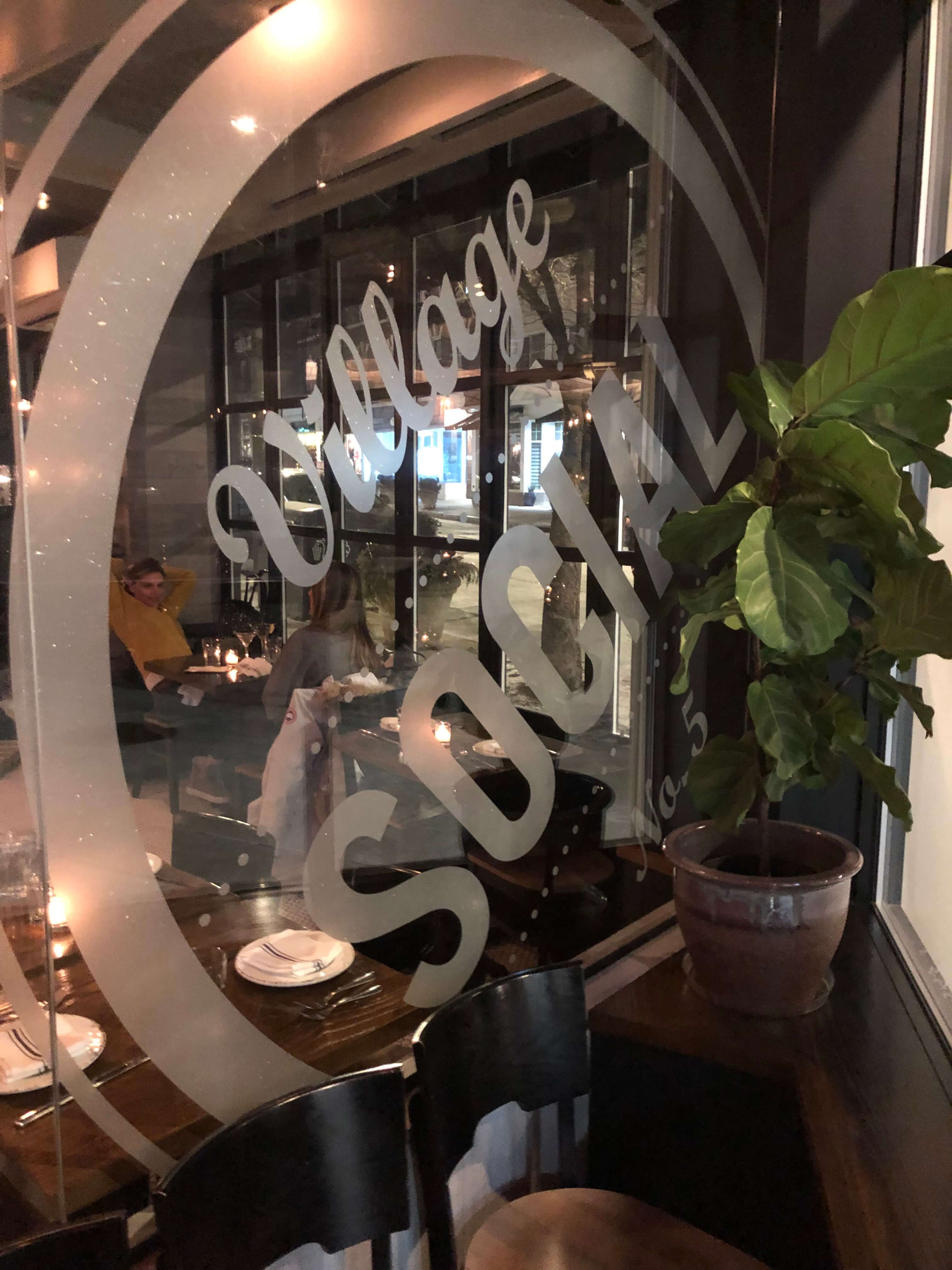 Much like its flagship location, Village Social Rye is oozing in charm with a homey vibe that's felt throughout its open space. Our group sat on a long table, next to the pizza oven and overlooking the street, where we had the chance to sample some incredible selections from Chef Morgan rustic American-style menu.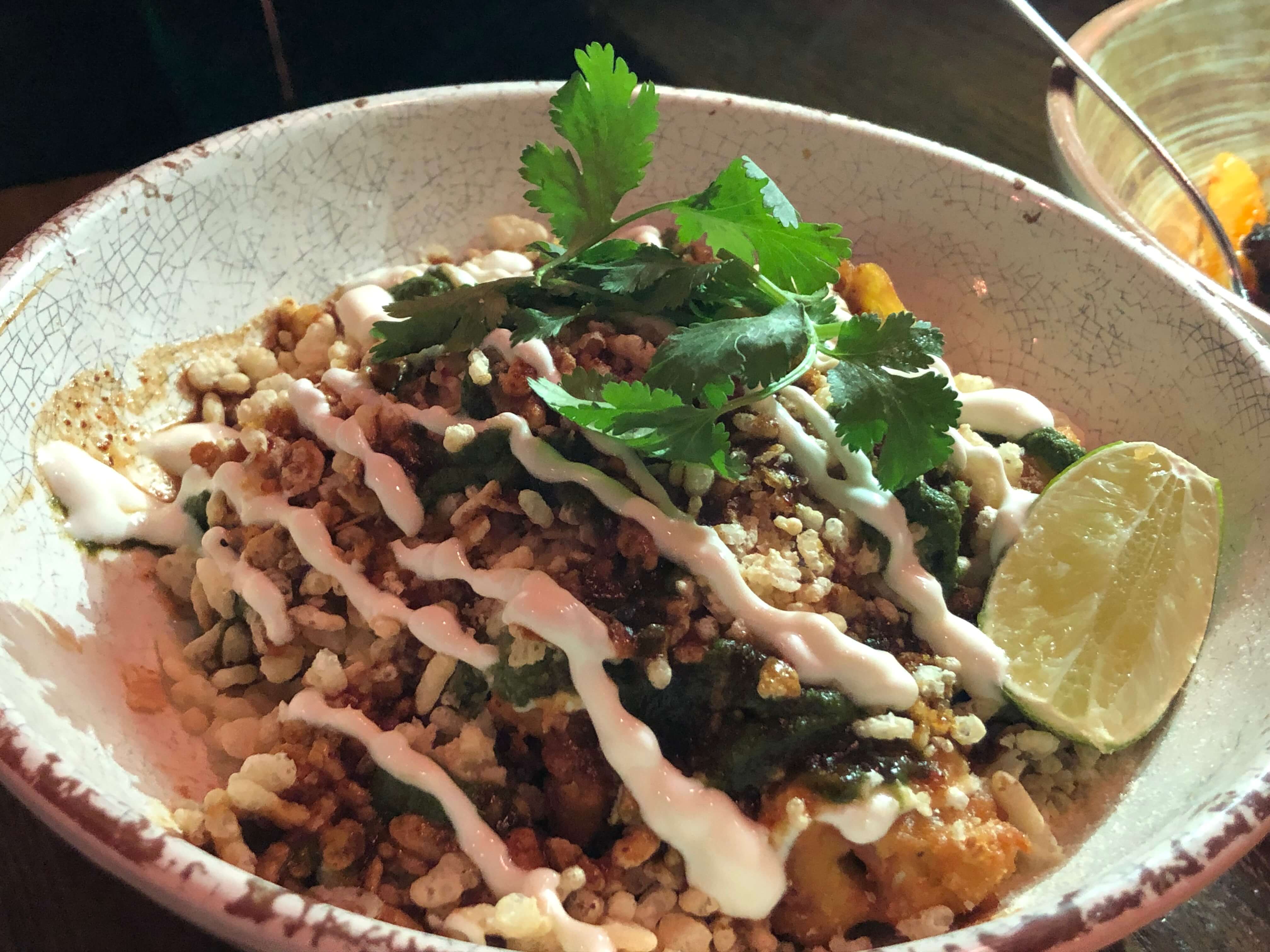 This started with the crispy cauliflower, featuring an unexpected yet delicious combination of rice puffs, vinegar, vinegar, buttermilk, cilantro and lime. Perfect for sharing, I couldn't get enough of these bite-sized appetizers that were packed with flavor.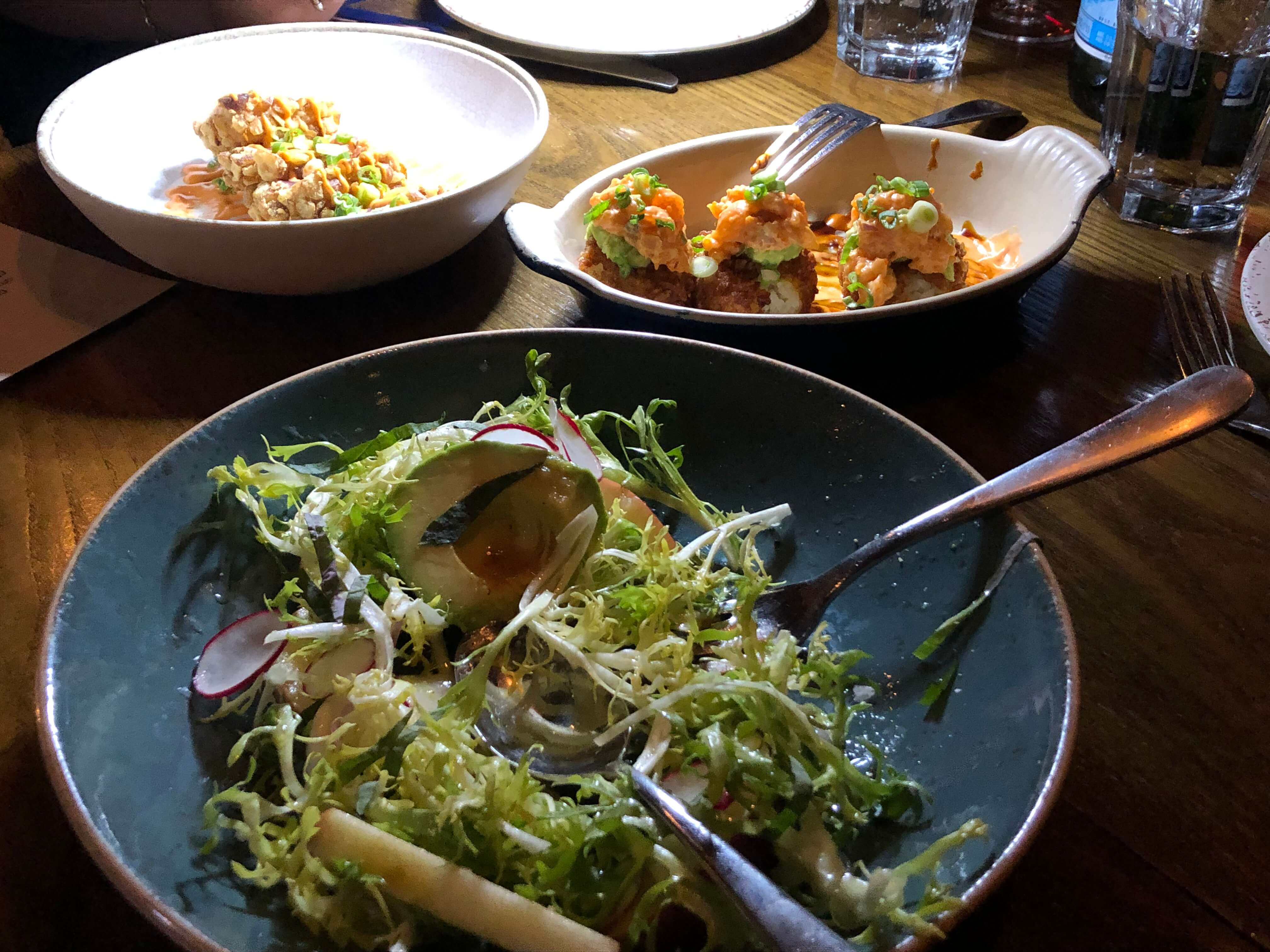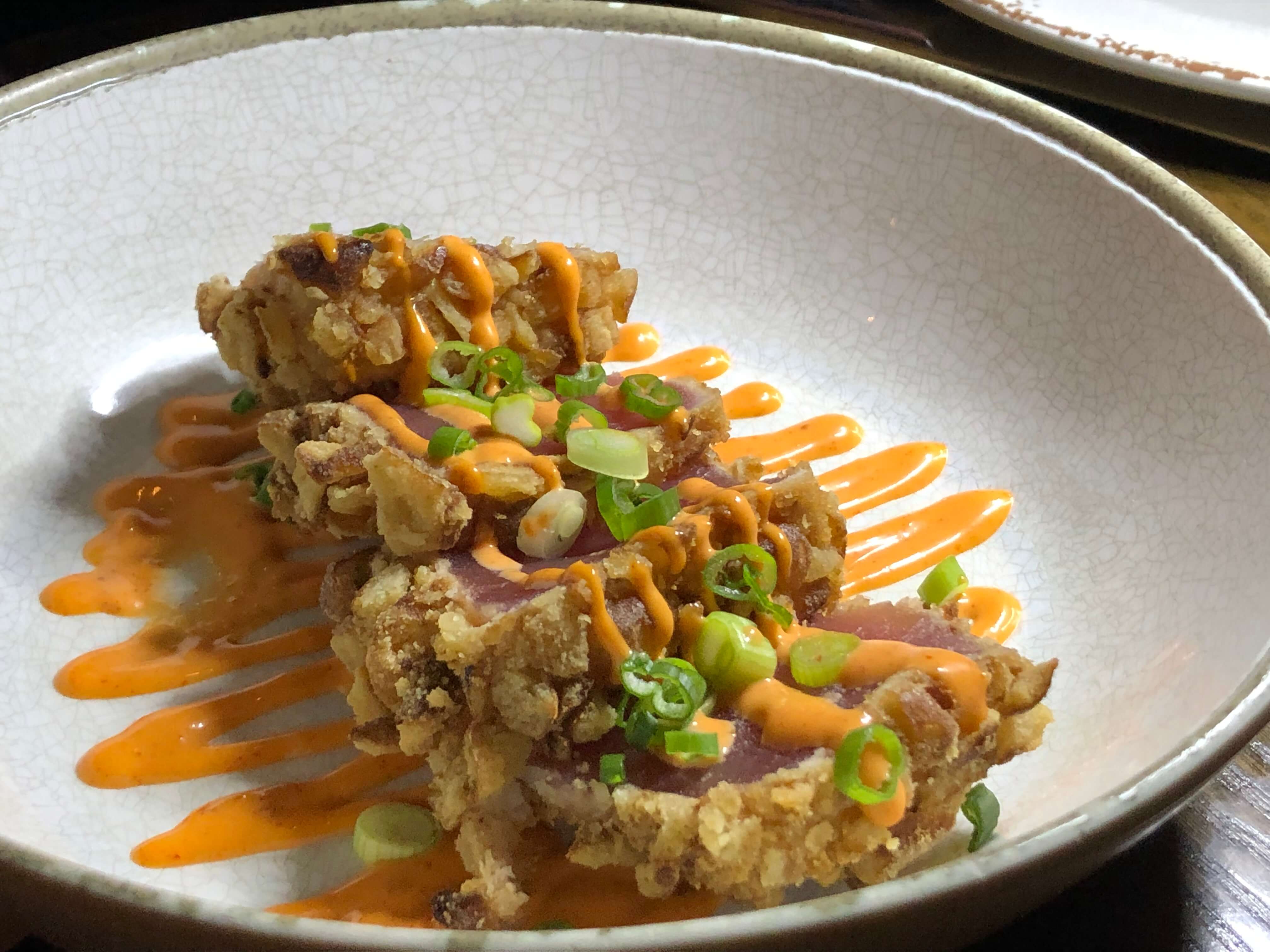 The heirloom lettuce, apple, and avocado salad was another hit that was beautifully complimented with its sherry-ginger dressing. The crispy calamari and salmon poke rice fritters were also incredibly fresh and flavorful.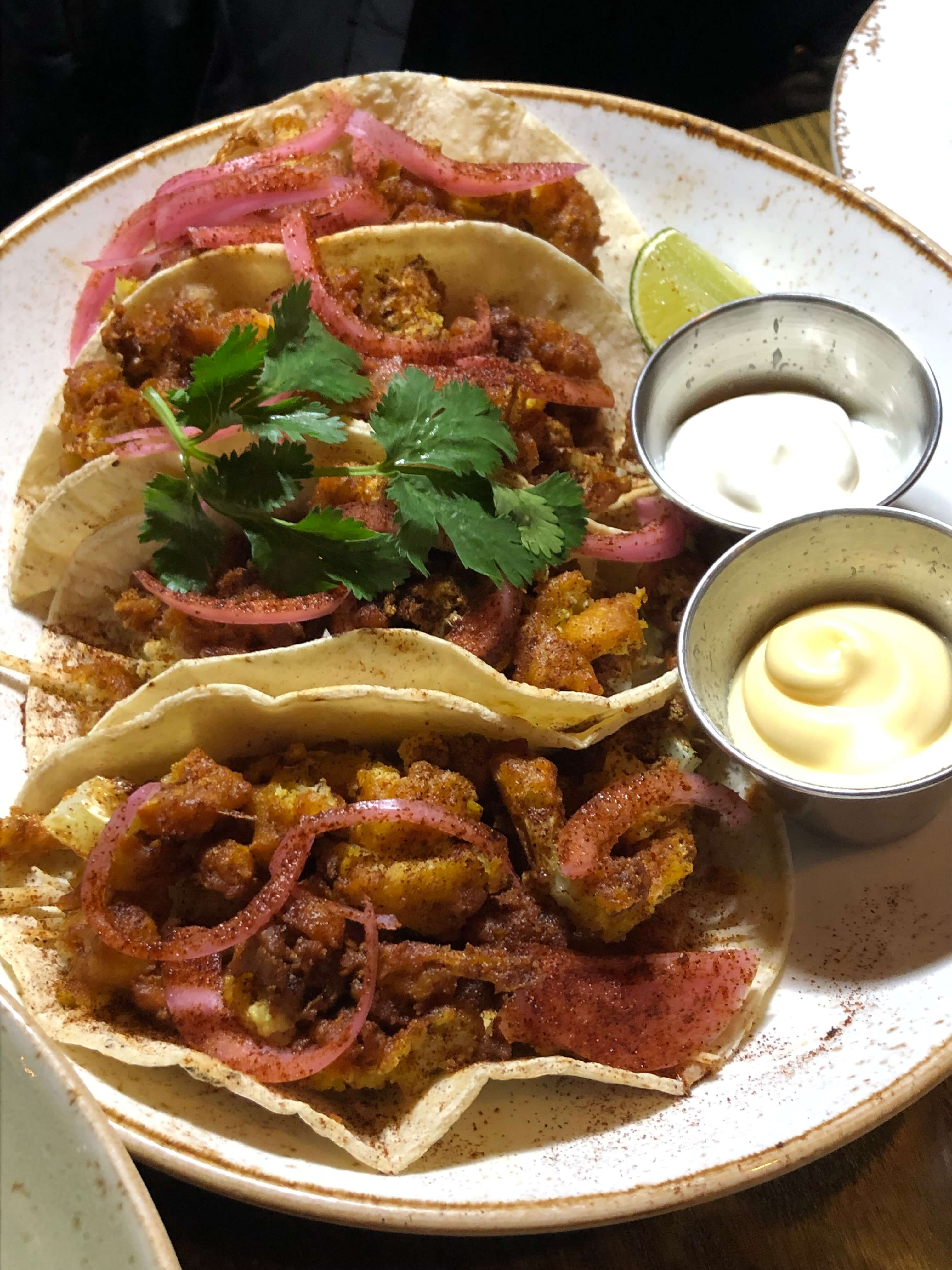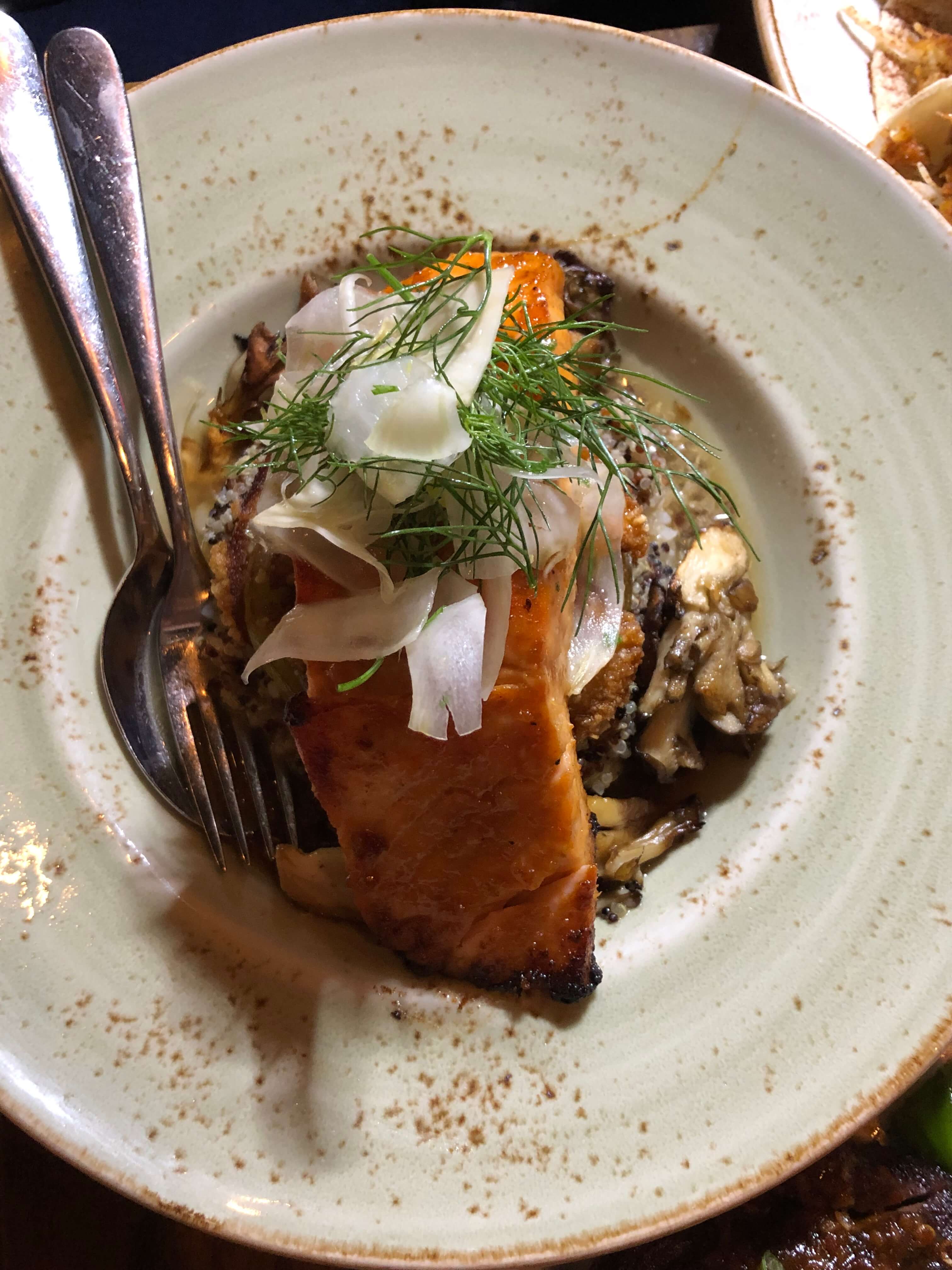 For the main meal, we sampled a bunch of entrees including the crispy cauliflower tacos, salmon, seafood fra diavolo. Still on a cauliflower kick from the appetizers, the tacos had a similar crunch factor as well as a bit of heat from the aioli. The seafood fra diavolo was made with a homemade pasta sauce that beautifully complimented the variety of the seafood in the dish, which included lobster, mussels, calamari, and shrimp.
To compliment the dishes, I enjoyed a glass of their California Pinot Noir, which was the perfect combination with the seafood dishes. They also have an extensive beer and cocktail list, which includes some interesting choices like the Perfect Pear (vodka-based), the No Brainer (gin-based) and the Blood Orange Picante (tequila-based) drinks that I'm excited to try out during another visit.
The desserts were also a hit featuring an incredibly rich brownie and carmel cake. The brownie was my favorite with its crunchy flakes and vanilla ice cream that I can't wait to to try again with the girls.
A combination of seasonal and new flavor and food combinations, you'll surely be blown-away by the incredible quality of the food and craftsmanship at Village Social Rye that's perfect for families, a night out, or a drink with the girls.
Village Social Rye is located at 67 Purchase Street, Rye, NY.
We tested out items from the menu for the purposes of this review. All opinions, as always, are our own.