There is no shortage of summer camp options in NYC. And one that your tween or teen who is all about fashion might really did is Fashion Camp NYC. Offering a one-of-a-kind experience, Fashion Camp NYC blends access and education with visits to iconic fashion houses, behind the scenes field trips, fashion-focused projects and trips to iconic NYC landmarks, allowing teens to get glimpses into the fashion industry. Campers explore how brands are built and learn about the various aspects and disciplines within the fashion industry – including media (PR, blogging, social media), business (merchandising buying, retail management) styling, fashion technology, and more.
What to Expect at Fashion Camp: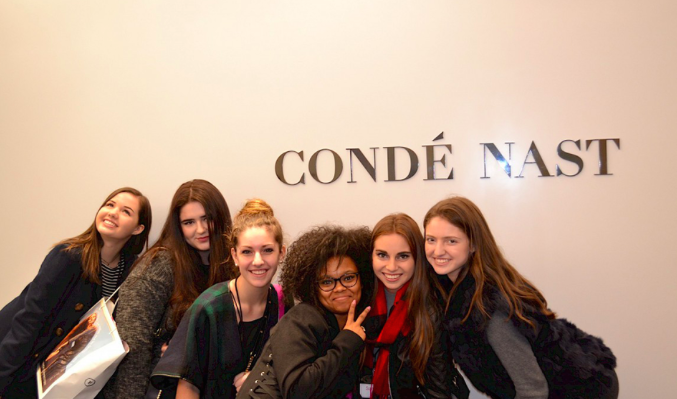 Divided into two programs: Fashion Prep, for beginners and Fashion Forward, for more advanced campers.  The "Fashion Prep" section will include trips to Windows Wear, The Nine West Showroom, The Metropolitan Museum of Art, MUD Make Up Designory, LaForce Fashion PR, and a walking tour of Madison Avenue. The "Fashion Forward" section will include trips to Clo Virtual Fashion, Mood Fabrics and sessions led by Sophia Macks of Beyond The Mag and Lauren Levy, Fashion Stylist & Brand Consultant.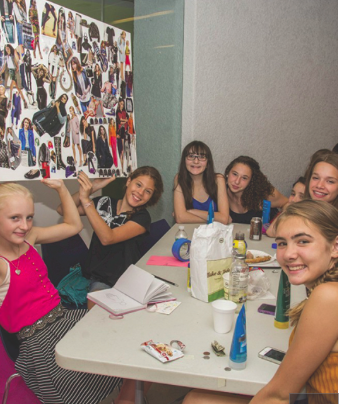 And a cornerstone of Fashion Camp NYC being able to hear and learn from a collection of dynamic speakers in the industry. This year's confirmed speakers include: Arielle Charnas of Something Navy; Aya Kanai-Exec. Fashion Director at Cosmo/Seventeen, Judge on Project Runway Junior; Steven Alan – Fashion Designer and Founder of Steven Alan boutiques and Steven Alan Collection; Connie Wang – Fashion Features Director at Refinery29; Sophia Macks – Founder & CEO of Beyond the Mag and more.
Fashion Camp NYC will take place July 24th – 28th and July 31st – Aug 4th and is recommended for teens aged 12-18.
To enroll for Fashion Camp NYC or for more information, please visit: https://fashioncampnyc.com/.