Looking to add some zen into your life? Then you've got to check  The Meditative Life: Consciousness, Meaning and Connection, an annual series from The Jacob Burns Film Center (JBFC) will bring back its popular annual series. Presented in partnership with the Garrison Institute and Westchester Buddhist Center, the series will allow movie-goers to explore inspiring ideas, as we grapple with the end of life, the nature of reality, provocative treatments for trauma, and how to really listen – all beginning with an unforgettable evening with a Buddhist nun in Tibet, brought to us by the peerless filmmaker Hamid Sardar. Kicking off with an Opening Night and Reception on February 5th, read on to check out a list of some of the upcoming events programmed by Brian Ackerman, Sharon AvRutick and Saidah Russell:
The Meditative Life: Consciousness, Meaning and Connection Film Series
Feb. 5, 7:15 PM
Tibet: The Trail of Light, followed by Q&A via Skype interview with filmmaker Hamid Sardar
Tibet: The Trail of Light follows the wanderings of Ani Rigsang, a Tibetan nun Sardar first met 15 years ago when she began her travels with the ultimate goal of attaining the immortal "Rainbow Body." Sardar's extraordinary eye for image and place is on full display in this rich and mysterious film, taking us through some of the world's most remote and difficult settings, traversing a landscape that is simultaneously real and mythic, secular and sacred. One of the most thrilling documentary filmmakers and photographers working today, Hamid Sardar is himself such a traveler that he rarely steps down in America to promote his films—so don't miss this rare and special opportunity to see this magical film on the big screen and hear Sardar's insights. *SOLD OUT, unredeemed tickets may become available.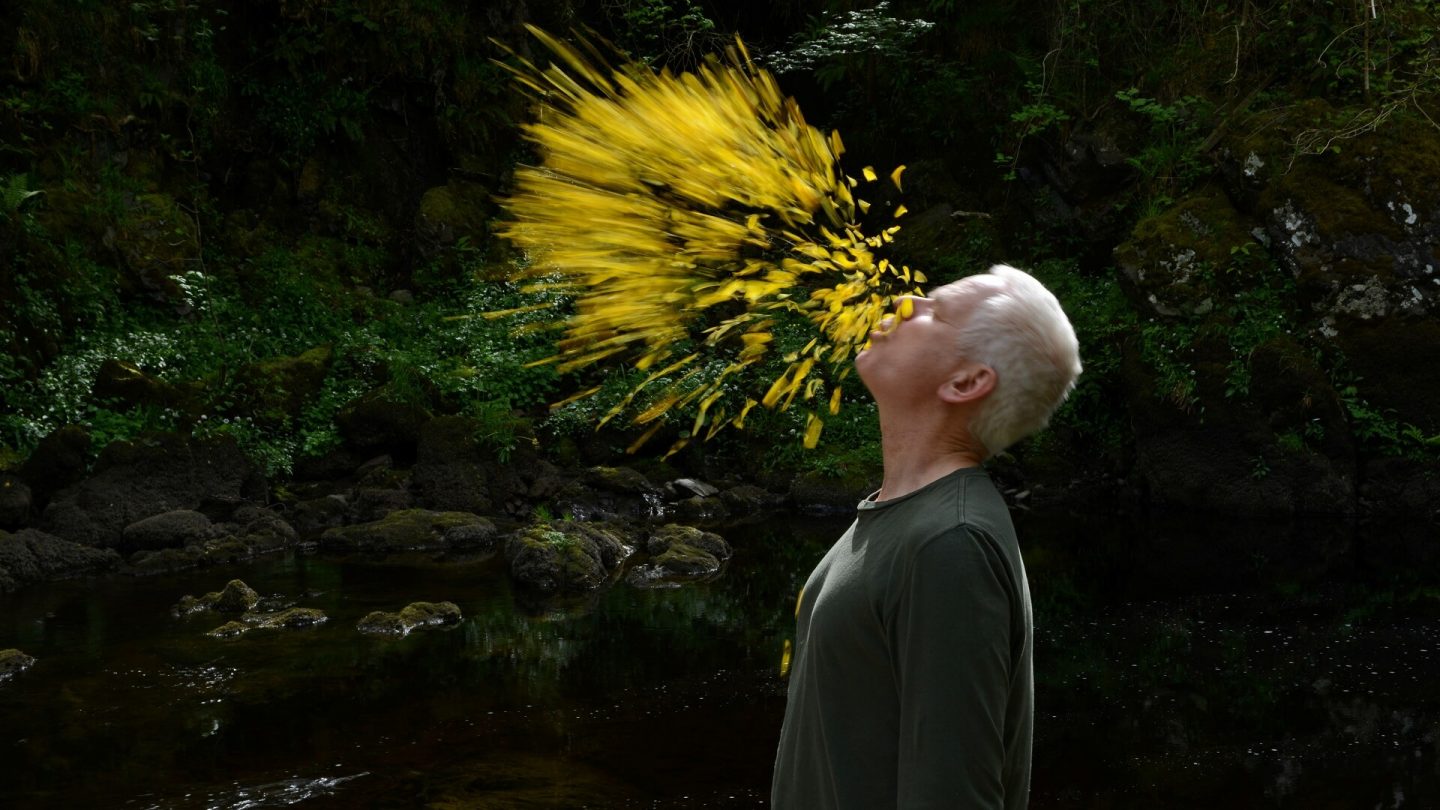 Feb. 7, 2:00 PM & 7:00 PM
Leaning Into the Wind: Andy Goldsworthy
Whether painting vivid stripes down urban stairways with colorful petals, arranging massive boulders just so, or walking through a hedge, Andy Goldsworthy makes surprisingly moving work that's focused, he says, on "the permanence of temporary objects and the temporality of permanent objects." Sixteen years after Rivers and Tides caught the world off guard with its meditative beauty, filmmaker Thomas Riedelsheimer has returned to Goldsworthy, exploring his work and the impact of the years on the artist himself. With its lush cinematography, the film helps us reconnect with an elemental quality in the world around us that we may have lost the ability to see. Tickets: $9 (members), $14 (nonmembers)
Feb. 10, 5:00 PM
From Shock to Awe, followed by Q&A with filmmaker Luc Côté, and Dr. William Vingiano, a veteran and therapist who works with issues of PTSD
When trauma leaves us broken spiritually, where do we turn? Is healing even possible? In this raw and intimate film, we meet two American combat vets who struggle with anxiety, depression, and anger. VA-prescribed pharmaceuticals are ineffective. Cannabis helps only a bit. Finally, desperate for deeper healing, they turn to other options, including ayahuasca, an Amazonian brew traditionally used for healing and spiritual insights. Exhibiting deep bravery and integrity throughout their unforgettable journey home, the vets provide us with a moving and urgent opening into a much-needed discussion about trauma, Big Pharma, and what can happen next. Tickets: $10 (members), $15 (nonmembers)
Feb. 12, 7:00 PM
On Feb. 16, 2017, two world-renowned thinkers—the esteemed Buddhist scholar Alan Wallace, who was trained by the Dalai Lama, and Sean Carroll, a theoretical physicist and best-selling author—sat down together at Dartmouth to discuss the nature of reality from their two very different perspectives. This is a simple video recording, not a cinematic film, but we're bringing it to you because the conversation is just that good. Do the laws of nature answer all the questions you have, or is there still some mystery? You may think you know where you'll land, but their stimulating, respectful conversation might surprise you. Please note: This is not a film, but a debate captured on video. Tickets: $9 (members), $14 (nonmembers)
Feb. 19, 7:00 PM
Awakening Compassion: Talking Film with Tracy Cochran, followed by discussion with Tracy Cochran about how this film conveys the meditative mind. Within the microcosm of the film, we witness the range of human emotions and actions – love, devotion, cruelty, passion, even murder.
This breathtakingly beautiful film takes place on and around a tree-lined lake where a solitary monk tends a tiny Buddhist monastery floating on a raft. After a child arrives in this serene setting, we witness the seasons of his life, his physical being and emotions changing along with the landscape around him. "The triumph of the film is that even those of us who don't happen to be Buddhists can catch a glimpse of ourselves in the spinning wheel of hope, destruction, suffering, and bliss," says Entertainment Weekly. Tickets: $10 (members), $15 (nonmembers)
Feb. 21, 2:00 PM & 7:00 PM
Iyengar: The Man, Yoga, and the Student's Journey
For many yoga devotees, the name B.K.S. Iyengar is synonymous with the practice itself. Asking deeply practical questions like "How can you know God if you don't know your big toe?" and injecting an innovative approach to physical poses—he pioneered the use of props such as blankets, straps, and blocks—Iyengar made yoga accessible to millions around the world. In this illuminating documentary, we see him teaching, lecturing, and effortlessly demonstrating the pretzel-like poses he's known for. Interviews with family members and other teachers who embrace the mental discipline and spiritual focus that lie at the core of his approach provide context, and several people who have incorporated Iyengar's transformative principles into other work—for example, a rehab program for recovering addicts—speak to the reach of this practice. Tickets: $9 (members), $14 (nonmembers)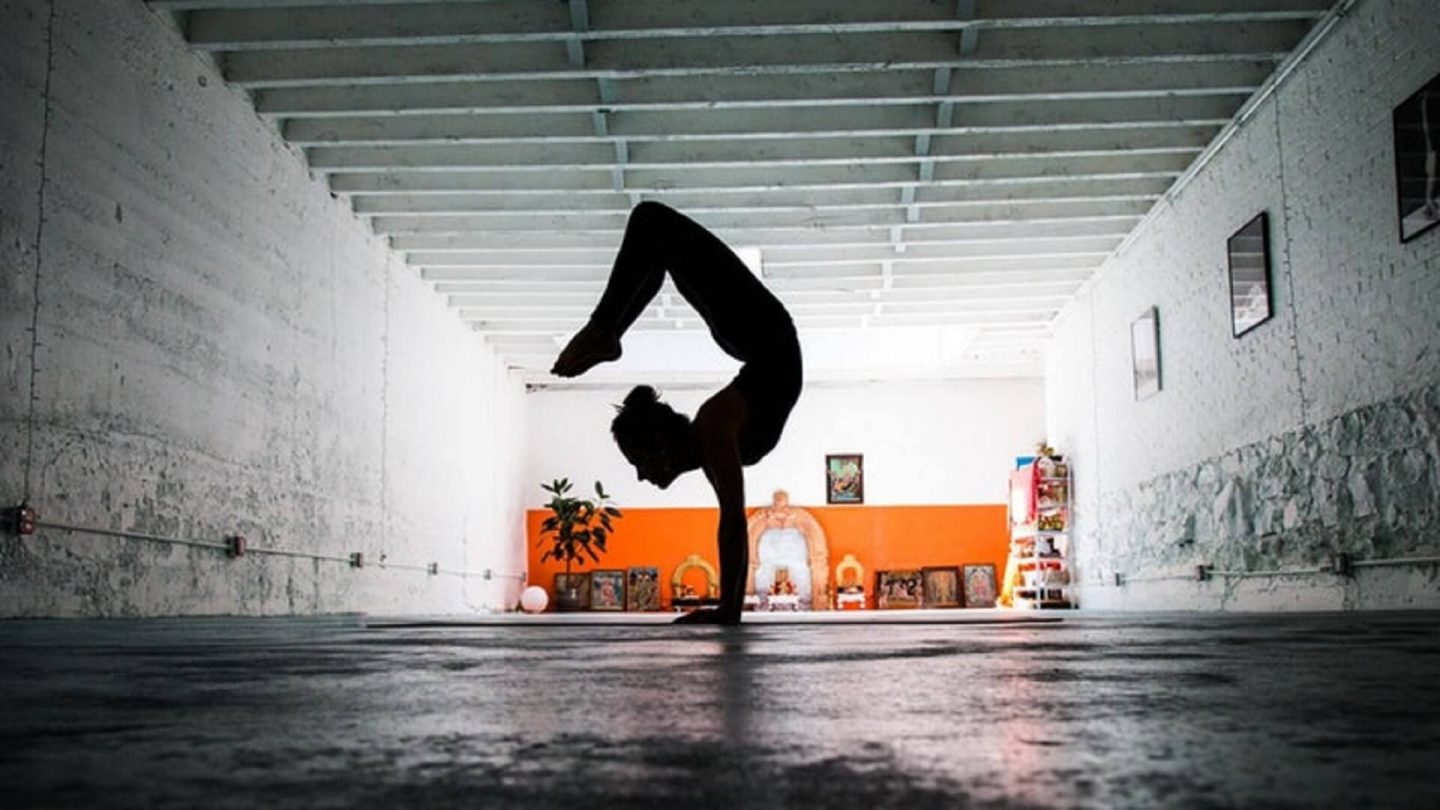 Feb. 24, 5:00 PM
On Yoga: The Architecture of Peace, followed by Q&A with photographer and film subject Michael O'Neill
When award-winning photographer Michael O'Neill, who has produced iconic photos of some of the most famous personalities of our time, discovered yoga and meditation, he turned his lens on a new subject: yoga's greatest practitioners. Over a decade of travels in Asia and at home, his aim was not only to capture dramatic, beautiful poses—which he did in abundance—but also to portray the philosophy behind them, making the thousands-year-old tradition more accessible. The result was a stunning 2015 book and this simply gorgeous, revealing new film. Conversations illuminate his subjects' thoughts on the role of yoga in contemporary culture, the history of the practice, and the healing power of what O'Neill calls "the architecture of peace…a series of postures that bring the practitioner closer to touching the infinite." Tickets: $10 (members), $15 (nonmembers)
Feb. 28, 7:00 PM
Exit Music, followed by Q&A host/facilitator of the Death Cafe Northern Westchester Barbara Sarah
A rare, unflinching invitation into the world of a young artist dying of cystic fibrosis as he and his family navigate the unmapped journey at the end of life. While medical interventions keep him alive well beyond his prognosis, 28-year-old Ethan Rice ponders how long he is willing to fight and what his absence will mean to those he leaves behind. With his art and spirit leavening the darkness, Exit Music presents Rice's final months, weeks, days, and hours, witnessing death's transformative influence on a family. Interweaving home movies with Rice's original animations and music, this is a candid and tough meditation on death and loss. Tickets: $10 (members), $15 (nonmembers)
Mar. 3, 3:00 PM
Ear Yoga: Think With Your Ears, facilitated by sound artist and sonic philosopher Bruce Odland
Our capacity to truly listen and absorb everyday sound is often dampened—if not entirely ignored—by the pressures of the modern urban soundscape. In this unusual, intimate workshop, you'll re-tune your ears to the primal sense of acute hearing. Sound artist Bruce Odland, who has spent his career highlighting the complex and vibrant sonic landscapes that make up our world, will facilitate a series of exercises designed to stimulate the "hunter-gatherer" precision of hearing. Participants will be encouraged to stretch underused auditory muscles, expand their reach and potential, and "think with their ears." Tickets: $10 (members), $15 (nonmembers)
Mar. 4, 2:00 PM & 7:00 PM
With a history dating back centuries in India, kirtan (call-and-response yogic chanting) began to catch on in the West during the '60s and is now all around us. Kirtan stars win Grammy Awards and pack theaters, with artists blending traditional melodies and words with rock, R&B, hip hop, and electronica. Join Krishna Das, Snatam Kaur, Jai Uttal, Deva Premal & Miten, and other kirtan luminaries, as they perform and talk about how they came to this practice and have been themselves transformed. Mantra is a perfect introduction to this world, but experienced chanters will also appreciate the stories of people who find a sense of inner peace, reconnecting with their true selves and with others as they sing together. Tickets: $9 (members), $14 (nonmembers)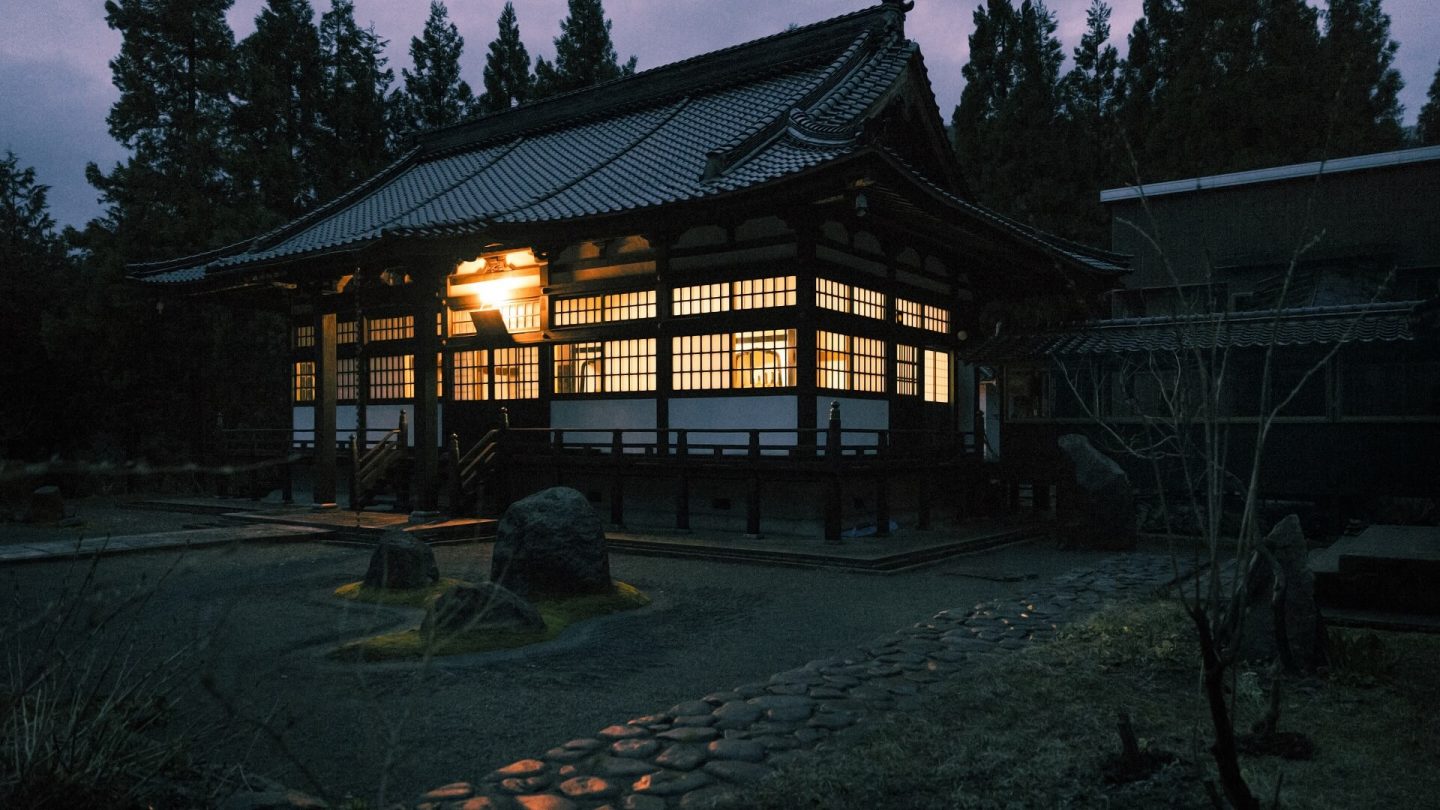 Mar. 7, 2:00 PM & 7:15 PM
Quietly compelling, Zen for Nothing is filled with moments of pristine beauty and meditative calm, as well as humor and humanity. We follow the experience of a Swiss novice, Sabine, as she arrives at the Antaiji Zen monastery, hidden in the lushly wooded mountains on the west coast of Japan. As she is swept up in the community's rhythms, we steep in their religious practice, studies, and daily chores. But there are also picnics, loud music, dancing, and Wi-Fi—and a lot of warm conversation and laughter. Quotes from renowned 20th-century Antaiji abbot Koda Sawaki are interjected throughout, shedding light on this simple, yet often elusive, practice. Tickets: $9 (members), $14 (nonmembers)
For more information, please visit https://burnsfilmcenter.org/film, FB: @JacobBurnsFilmCenter, Twitter: @JBFC_ny and Instagram: @JBFC_pville.