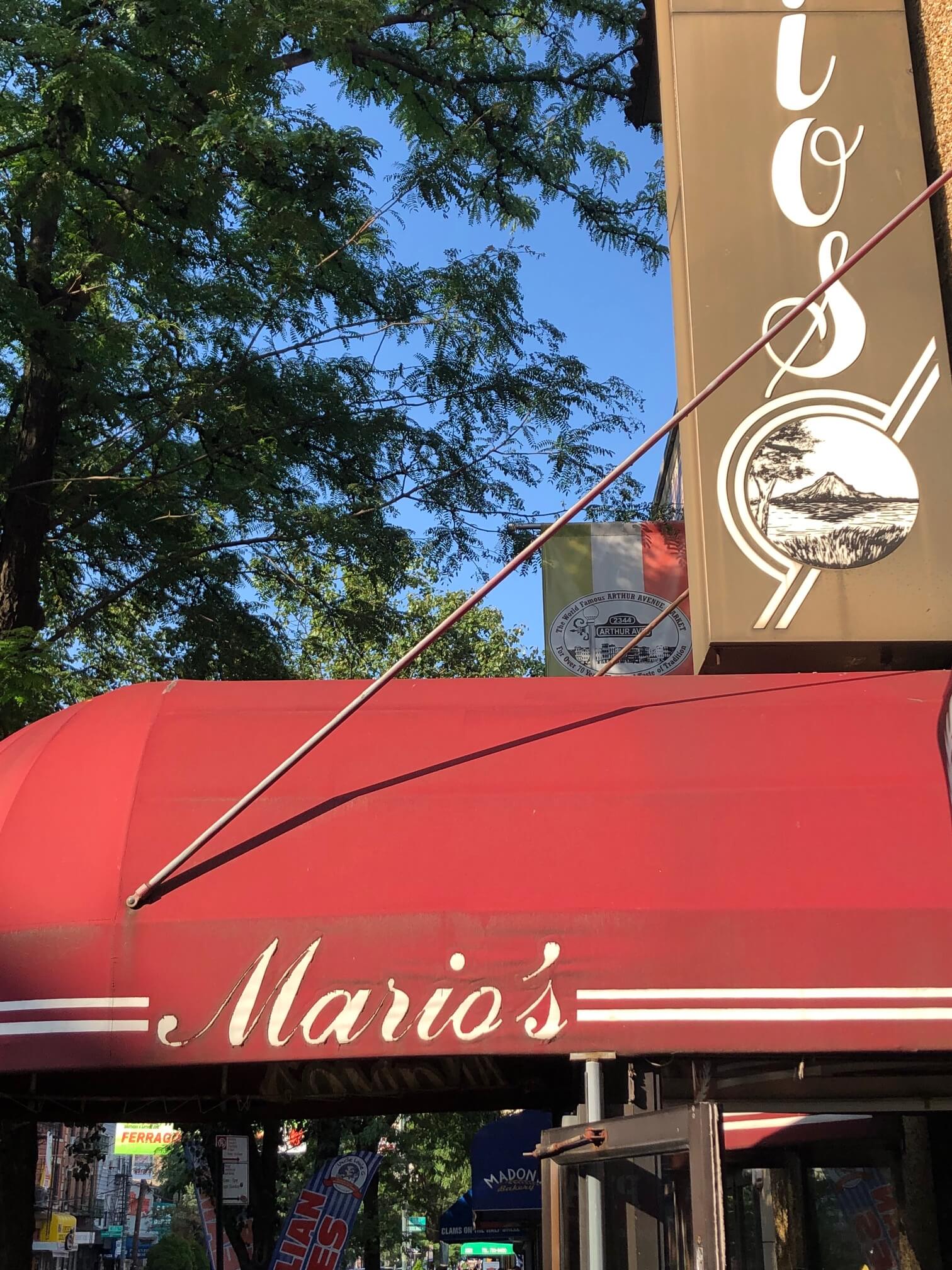 I know very little about The Bronx. As a native Brooklynite, The Bronx always seemed so far as a kid, and now as a mom we have only been there for day trips to the Bronx Zoo and the New York Botanical Garden.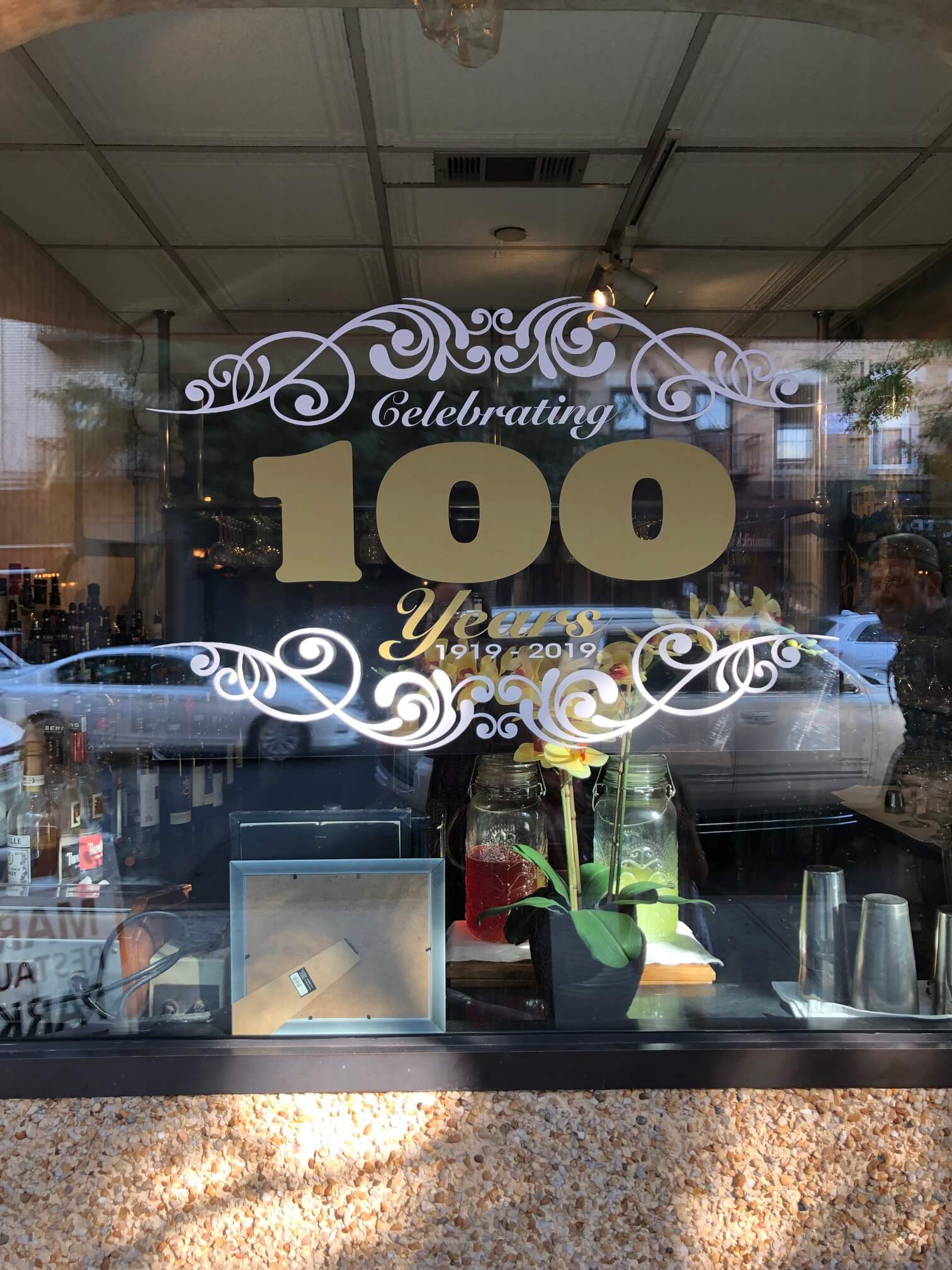 But, like everywhere in NYC, there are tons of places to discover and learn more about so I was thrilled when we had the opportunity to explore Arthur Avenue and dine at the iconic Mario's Restaurant.
A staple on Arthur Avenue for 100 years, Mario's Restaurant was one of the first places to open on Arthur Avenue that actually first opened in Cairo, Egypt when the original owners left Naples in the early 1900's and opened the first-ever Italian restaurant in Egypt.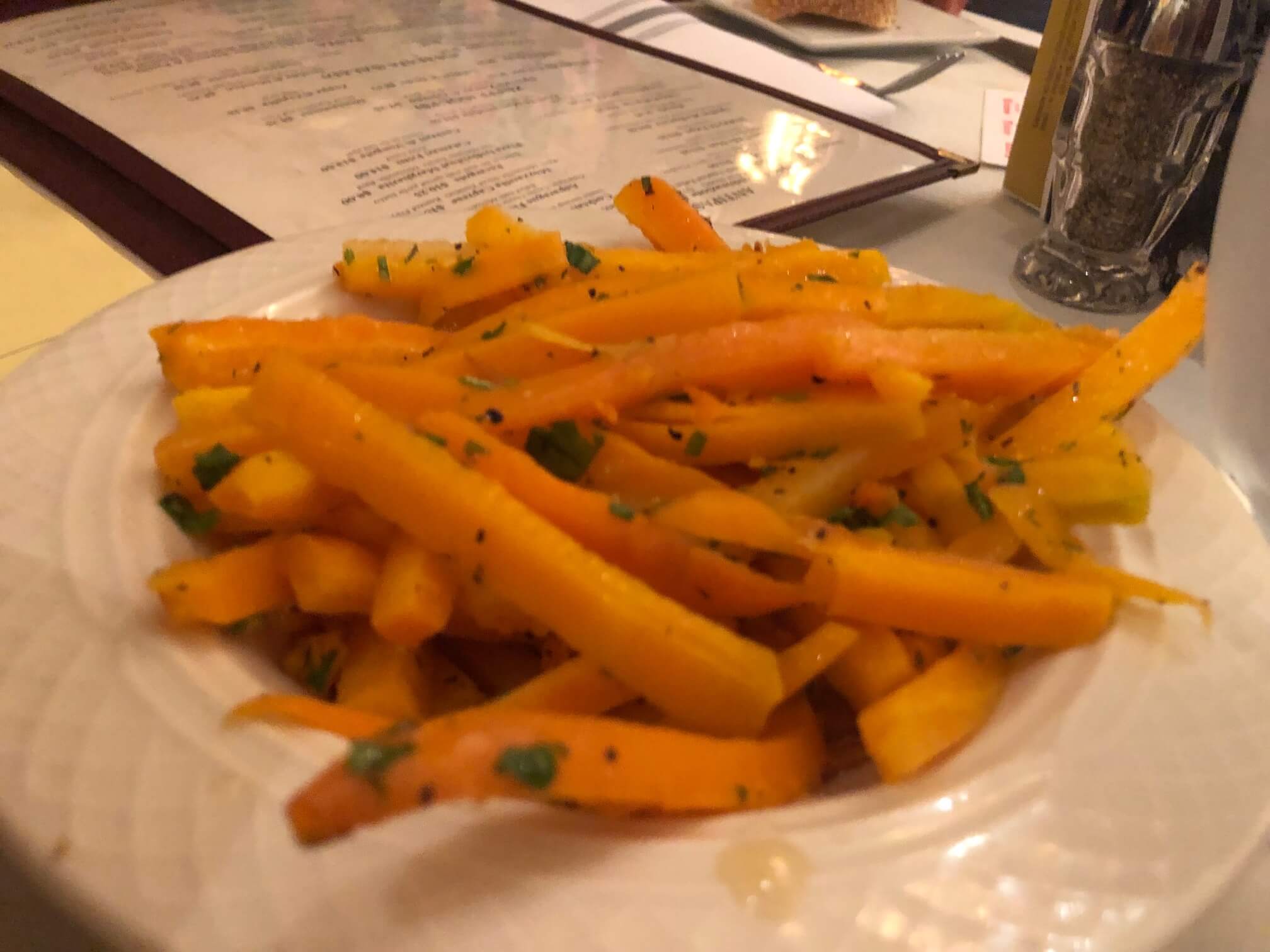 Upon entering Mario's, we were greeted by one of the owners, Regina Migliucci-Delfino who guided us to our table in the packed and lively restaurant. We were given pickled carrots and warm bread for nibbling while we perused through the menu. Featuring meals that are "made-to-order," there were so many options for dinner.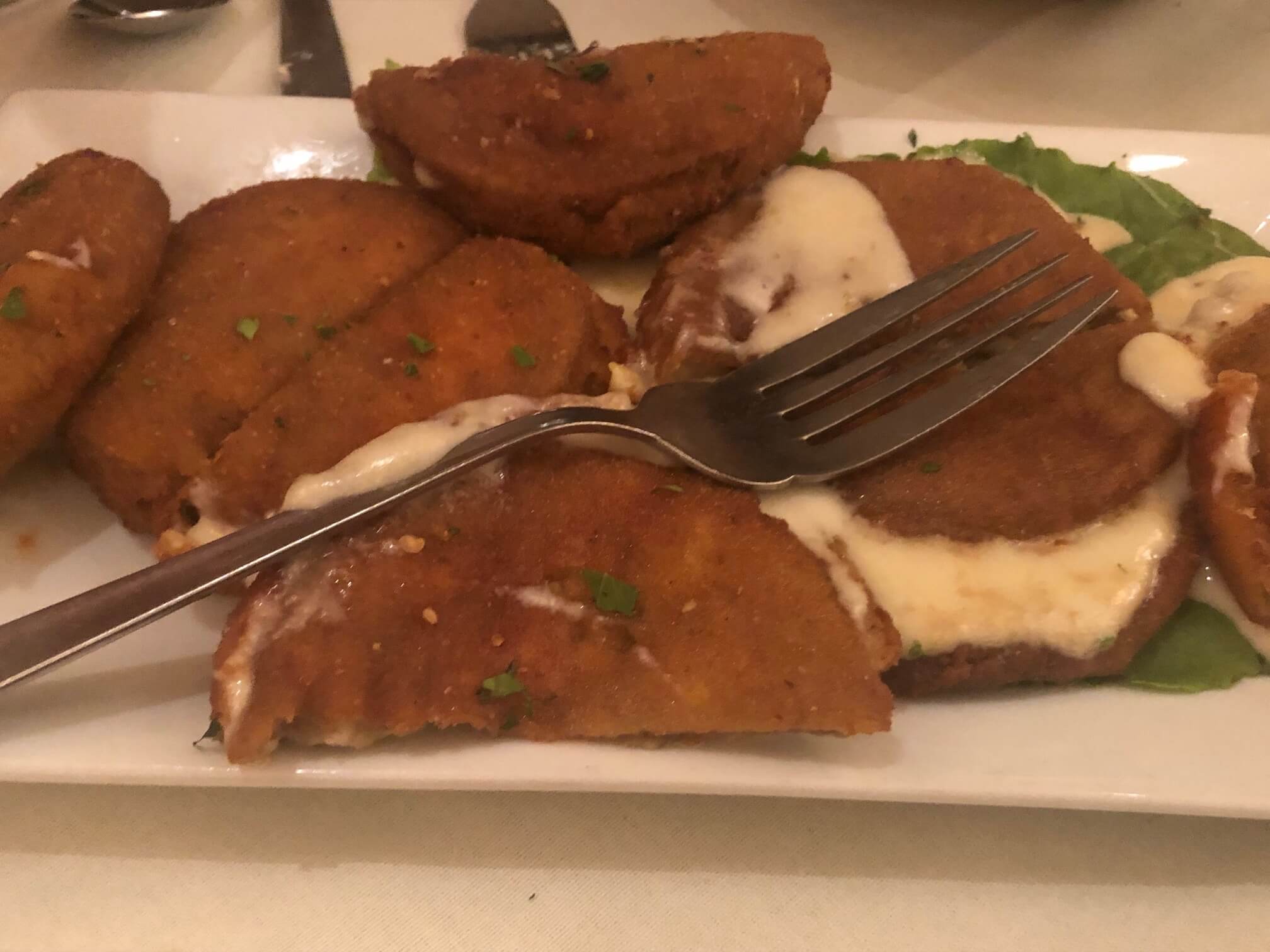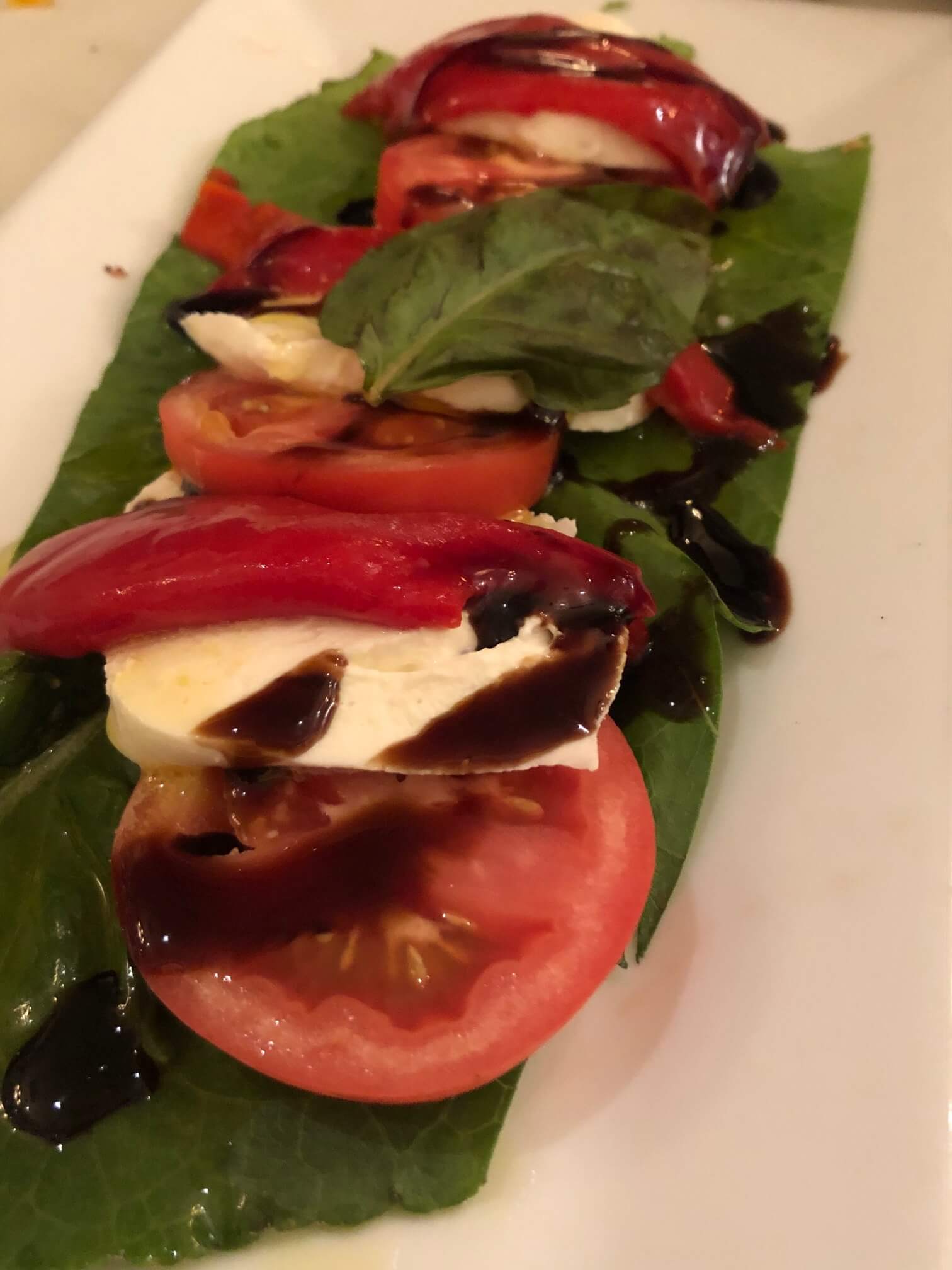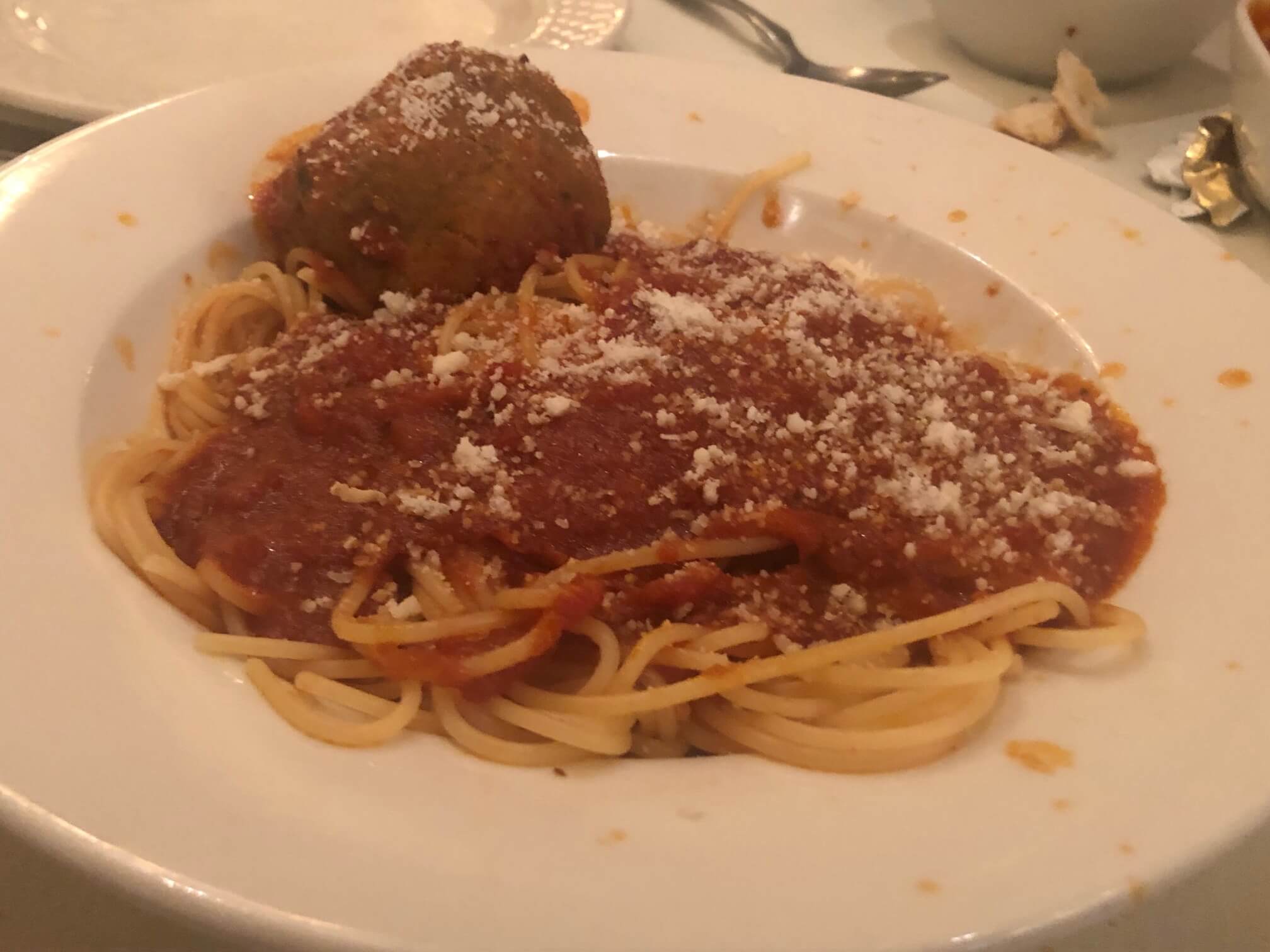 It was really hard to choose from the bountiful menu that included antipasti, zuppe, carne, verdue, and, of course, pasta! I opted for the salmon, which was cooked in a savory mustard cream sauce; the kids got spaghetti and meatballs and Alforno, which was a baked pasta with mozzarella and tomato sauce. My husband opted for the meat and cheese-filled lasagna. We also got the eggplant Rollatini, Mozzarella Caprese, and a side salad.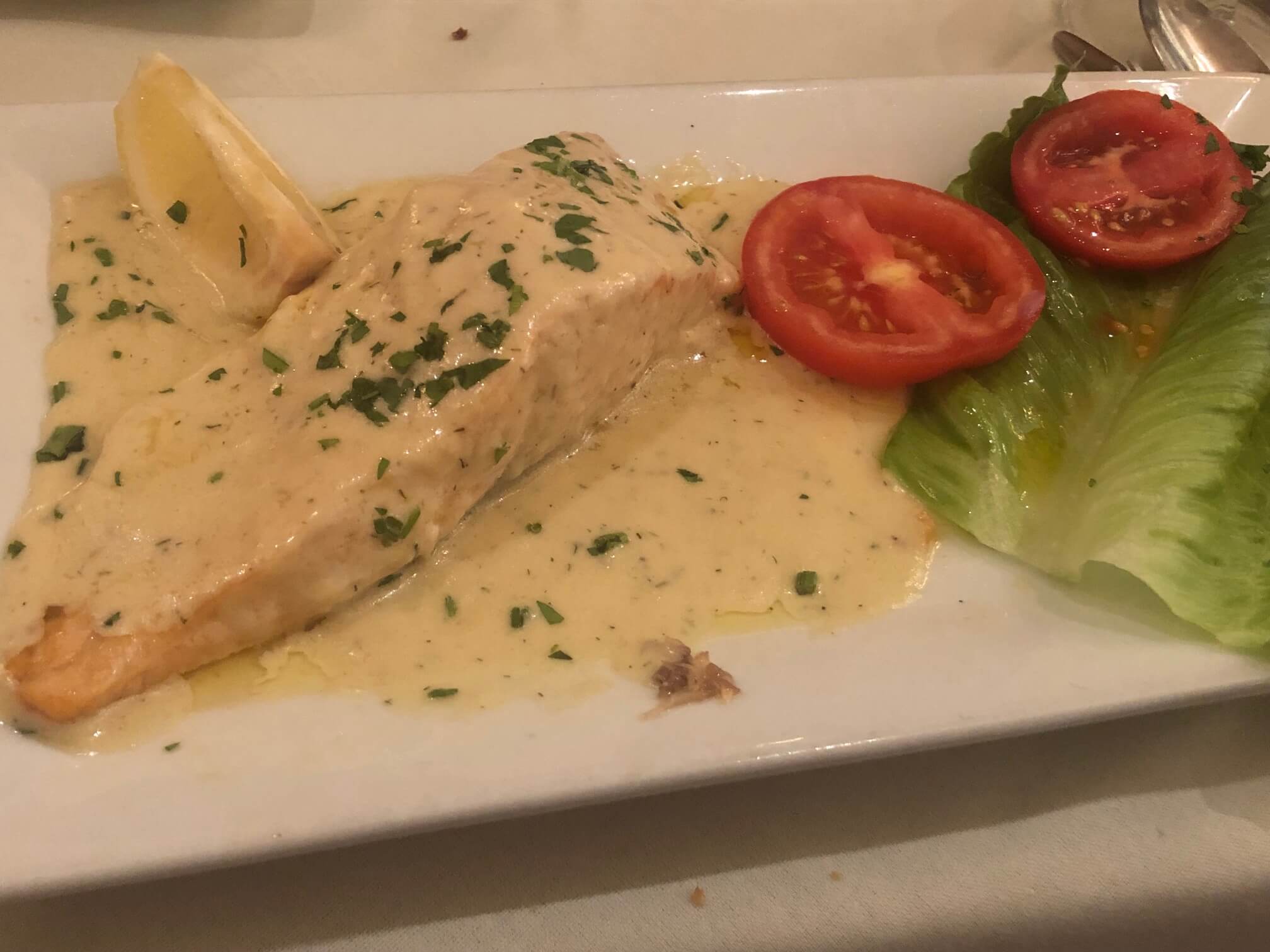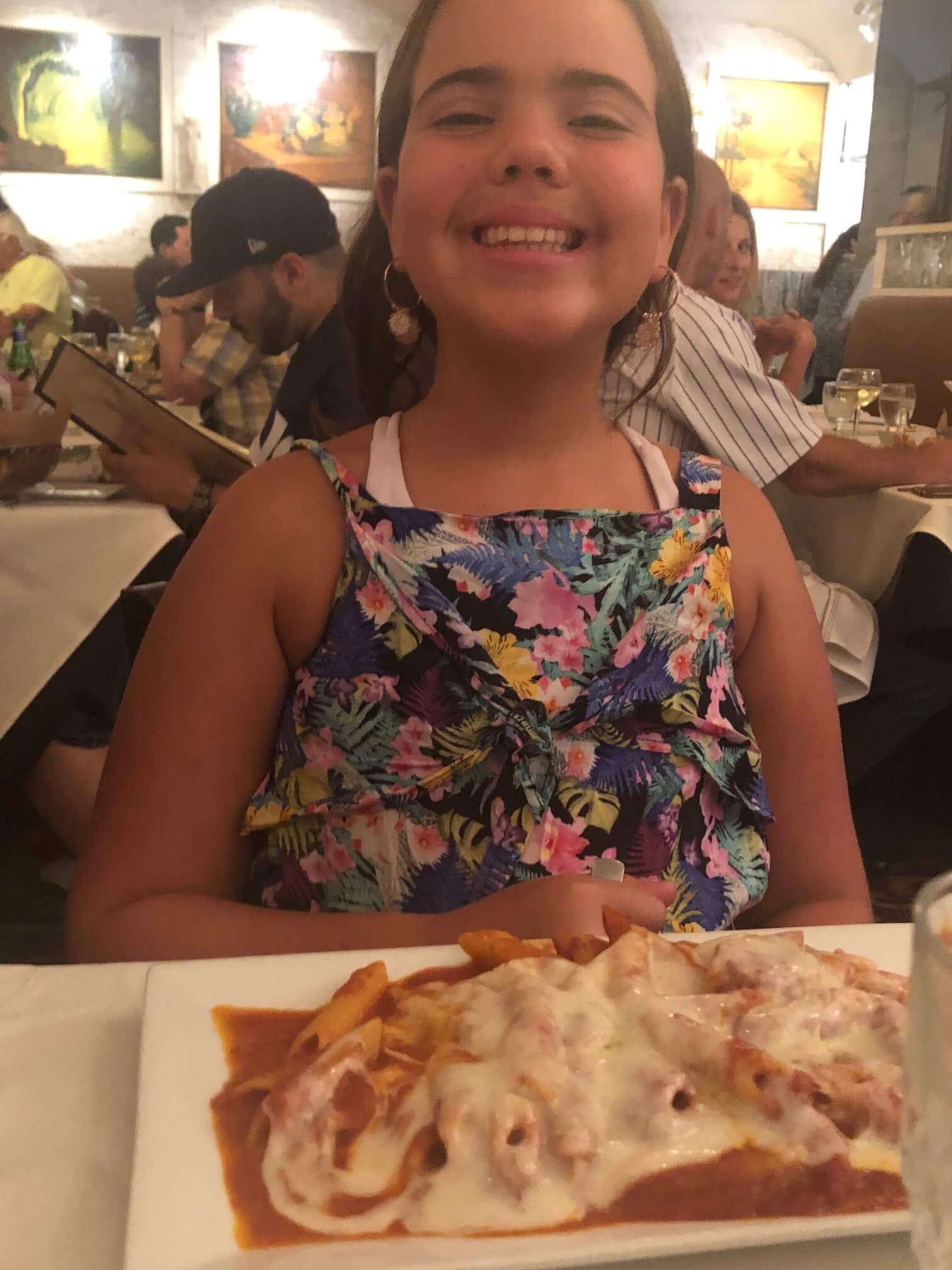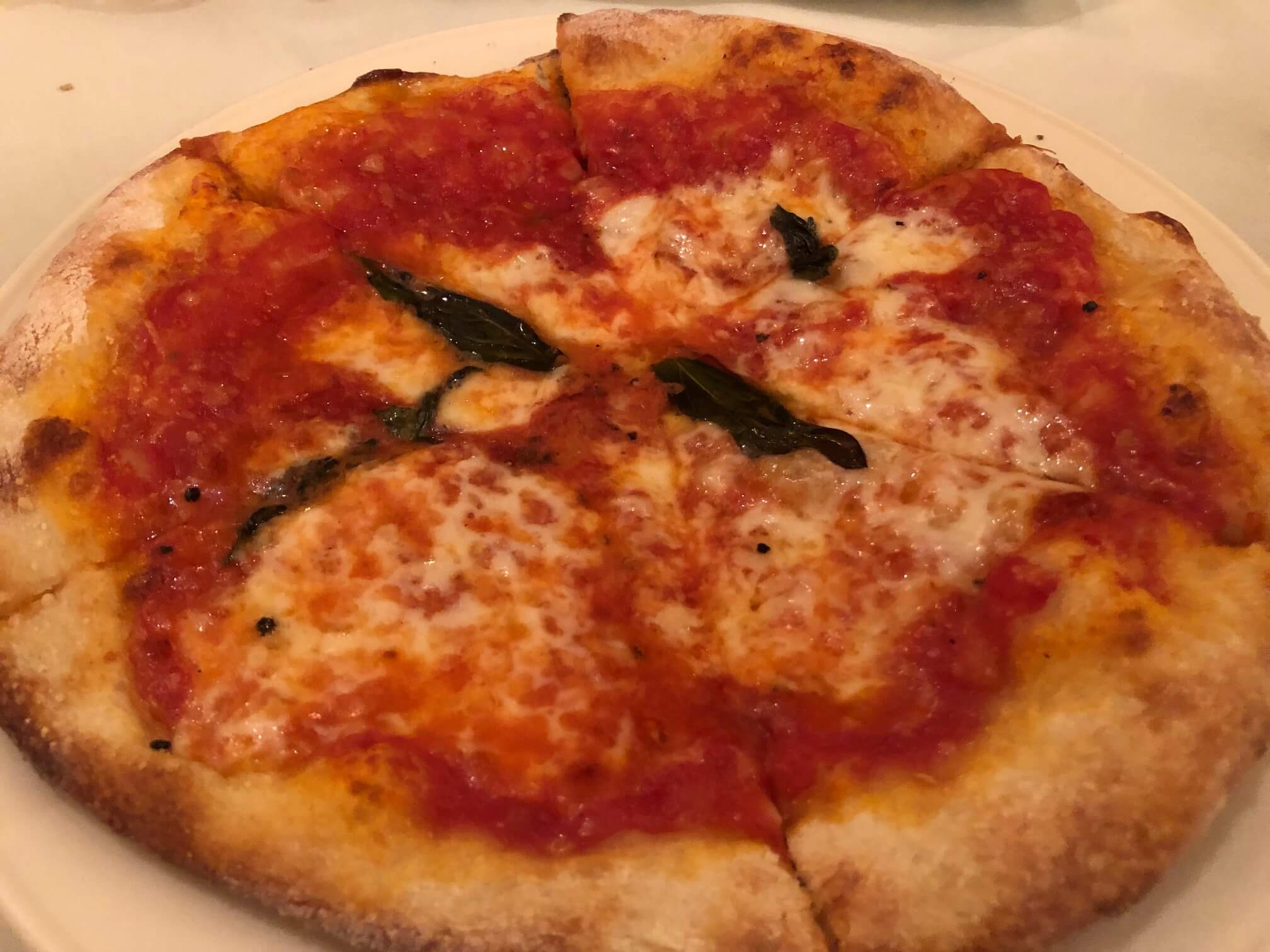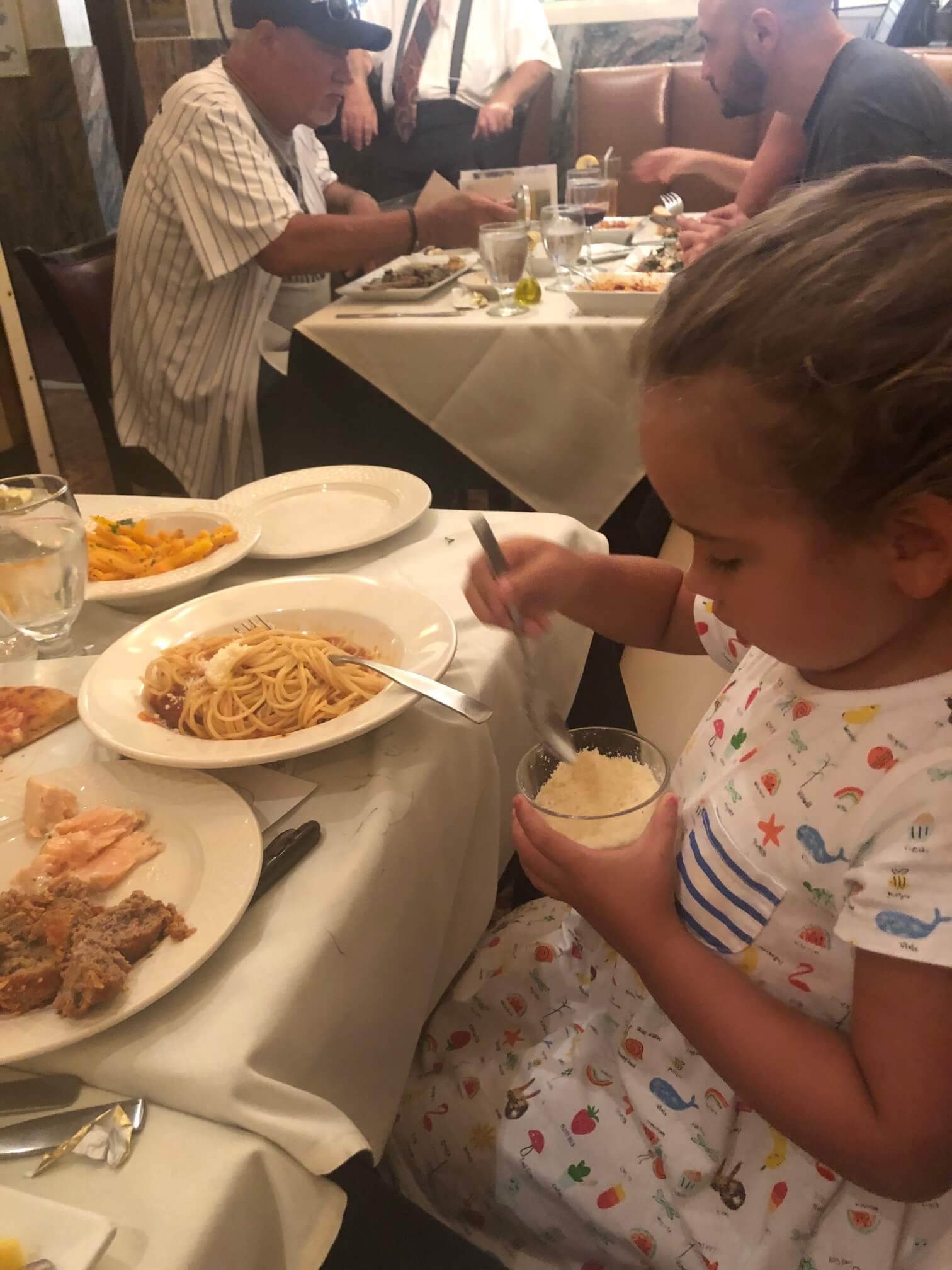 Everything was ridiculous amazing and flavorful. I was really impressed by the pasta sauces that were authentic and comforting. We were all obsessed by the pizza that was one of the best I've ever had.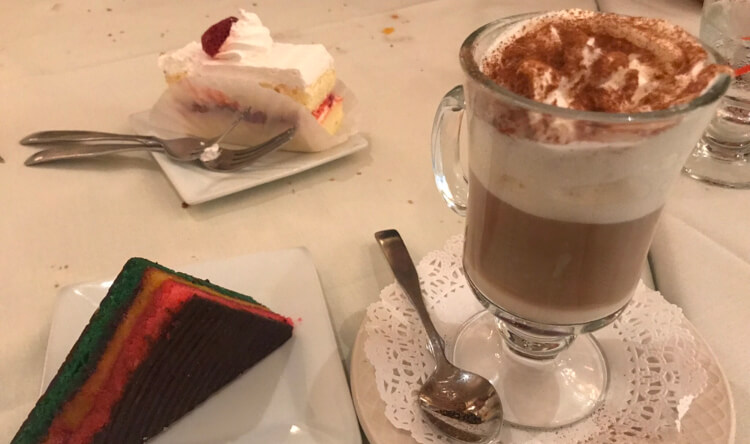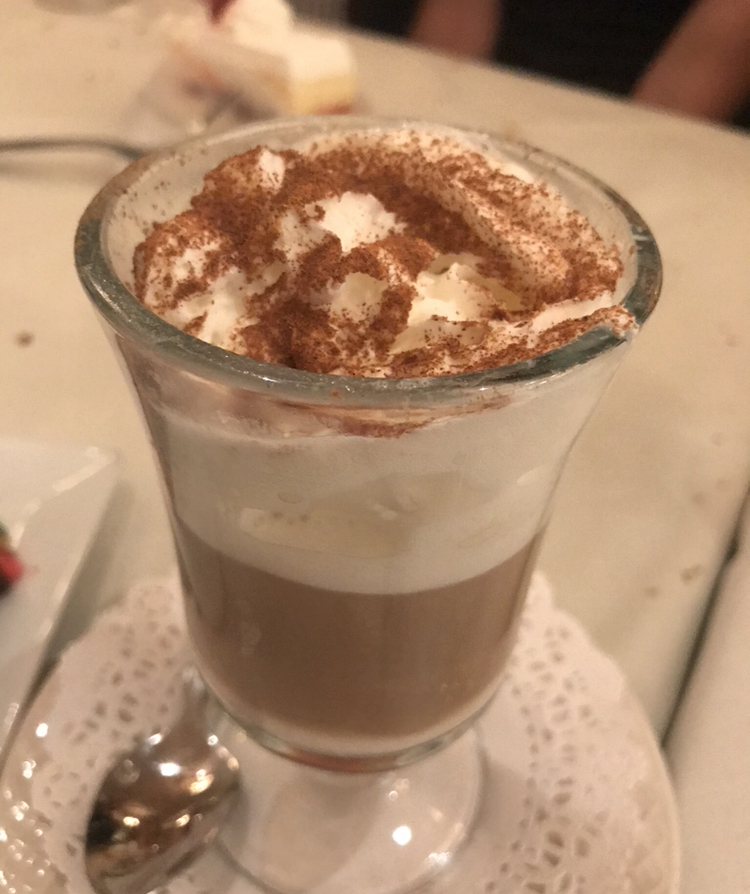 We finished the night with a rainbow cake and strawberry cake that came to our table via a dessert cart! The treats were paired with a delicious cappuccino that was topped off with whipped cream and cinnamon.
And from now until October, you can celebrate with Mario's as they join the centennial club. In honor of the 100th anniversary, Mario's will offer one FREE pizza appetizer for the table, when guests mention the anniversary, with a purchase of an entrée during dinner hours from Tuesday to Friday until October 31, 2019.
Check out even more cool things to do in The Bronx this fall/winter.
Weekend Jaunts was provided with a complimentary meal for the purposes of this review. All opinions, as always, are our own.