I've driven by Madonia Restaurant & Bar for years. While it's been on my radar, I didn't know much about the restaurant, but I'm so happy that I finally stopped and experienced what is now one of my favorites in the area.
Instantly greeted by its cozy interiors, our group was seated in the charming vintage wine room. Evoking a grand and royal experience, we were seated at a sprawling table situated amongst tastefully displayed wine bottles and dripping candles that was both comforting and cozy.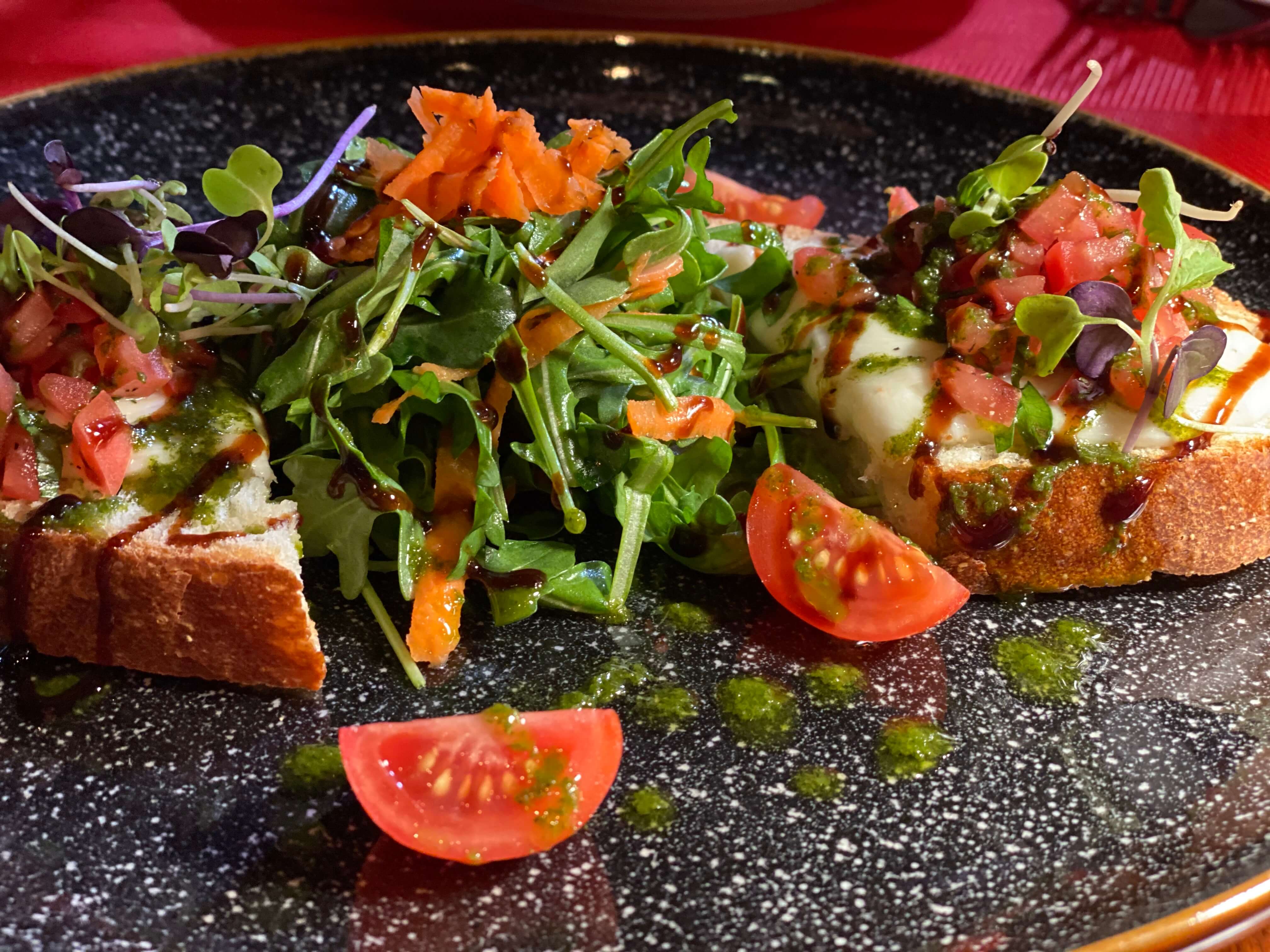 The experience started with wine that we ordered from the bustling bar (they also have a fun happy hour and impressive cocktail menu). The food, masterfully prepared by Executive Chef Adam Zuniga, was brought out soon after, featuring a cornucopia of bites, including the gnocchi with shaved asparagus, peas and mint-zucchini pesto, the burrata dressed with creamy mozzarella, ripe tomatoes, cucumber salsa, radishes, and edamame and seared octopus was a real treat. The freshness and vibrancy of the flavors made it hard to stop eating. I loved the handmade gnocchi with its beautifully dressed the pea and mint-zucchini pesto that offered a fun way for both the gnocchi and the vegetables to shine.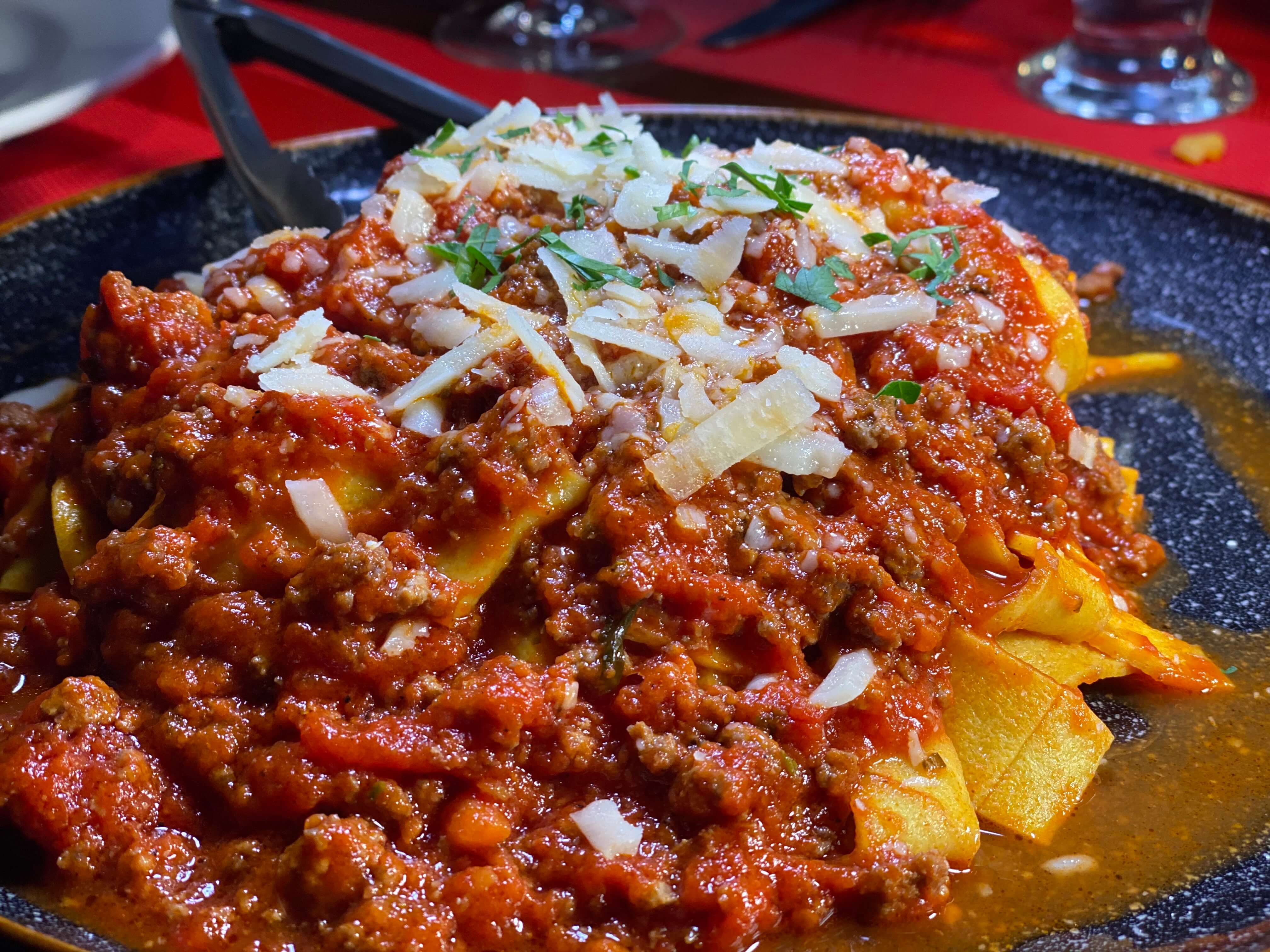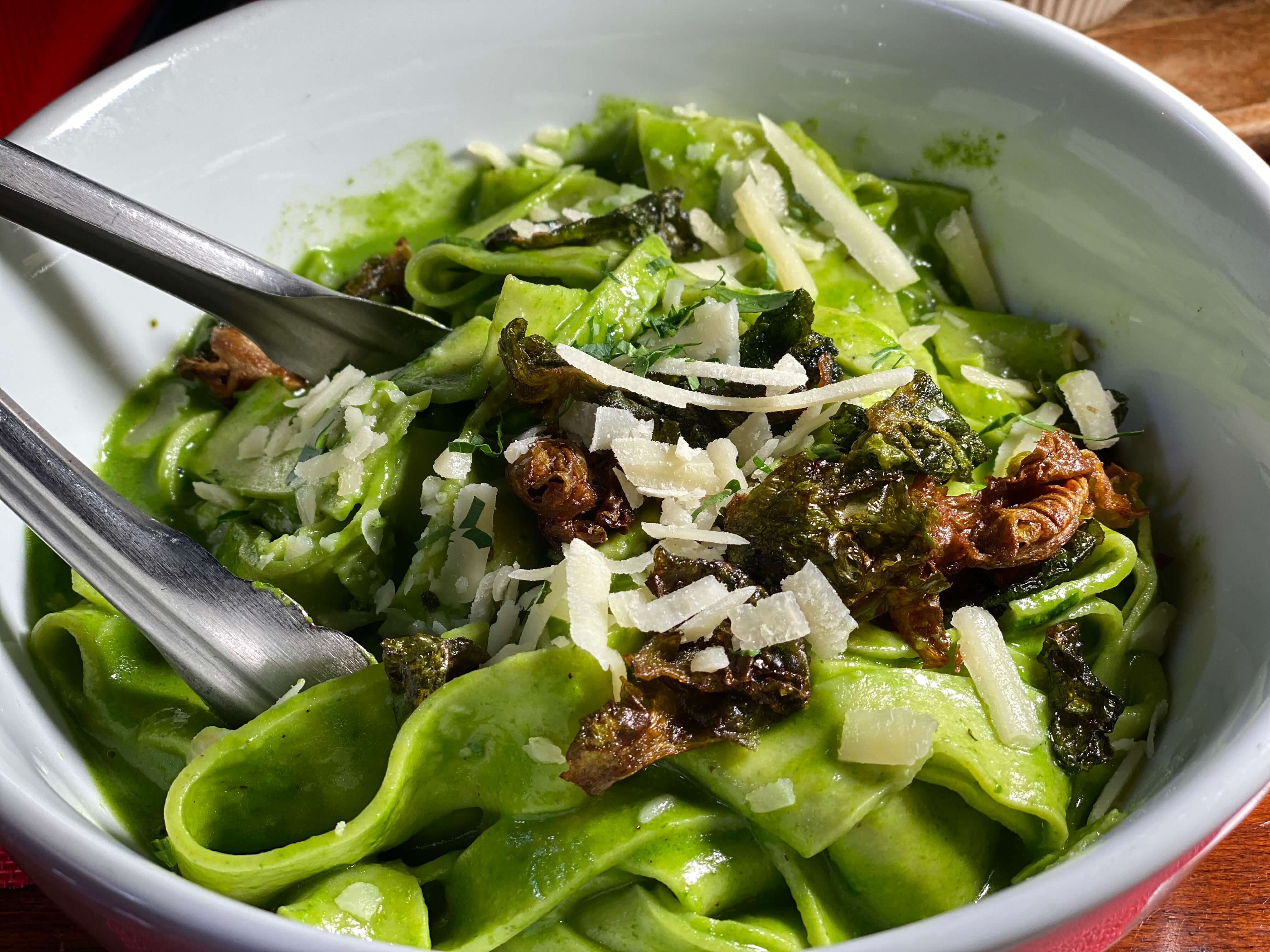 We then went on to try the fresh pappardelle with grilled artichokes, crispy brussels sprouts, speck and arugula-marcona almond pesto and the spaghetti with wild boar ragú and shaved pecorino. Both were incredibly fresh and full of flavor.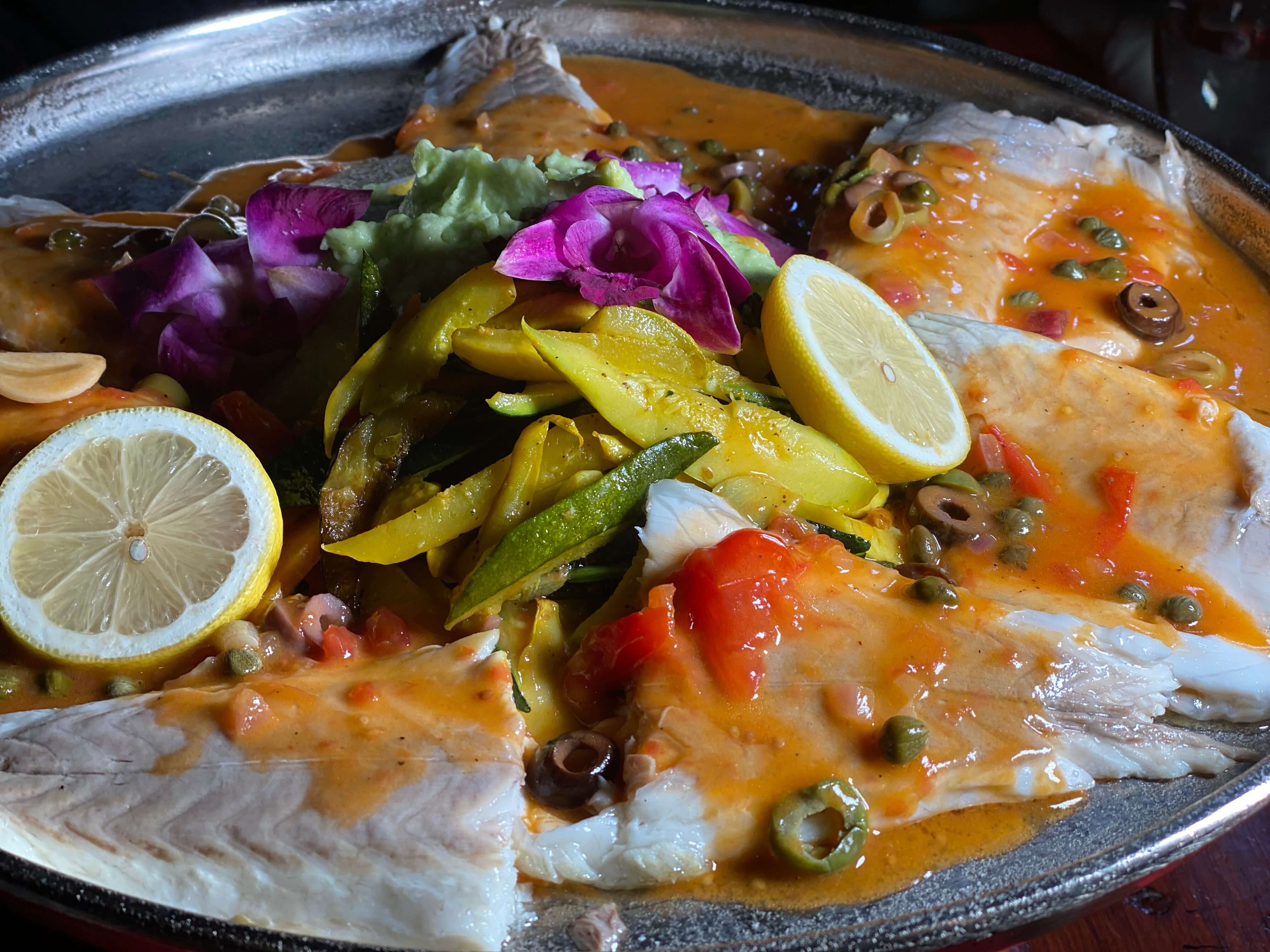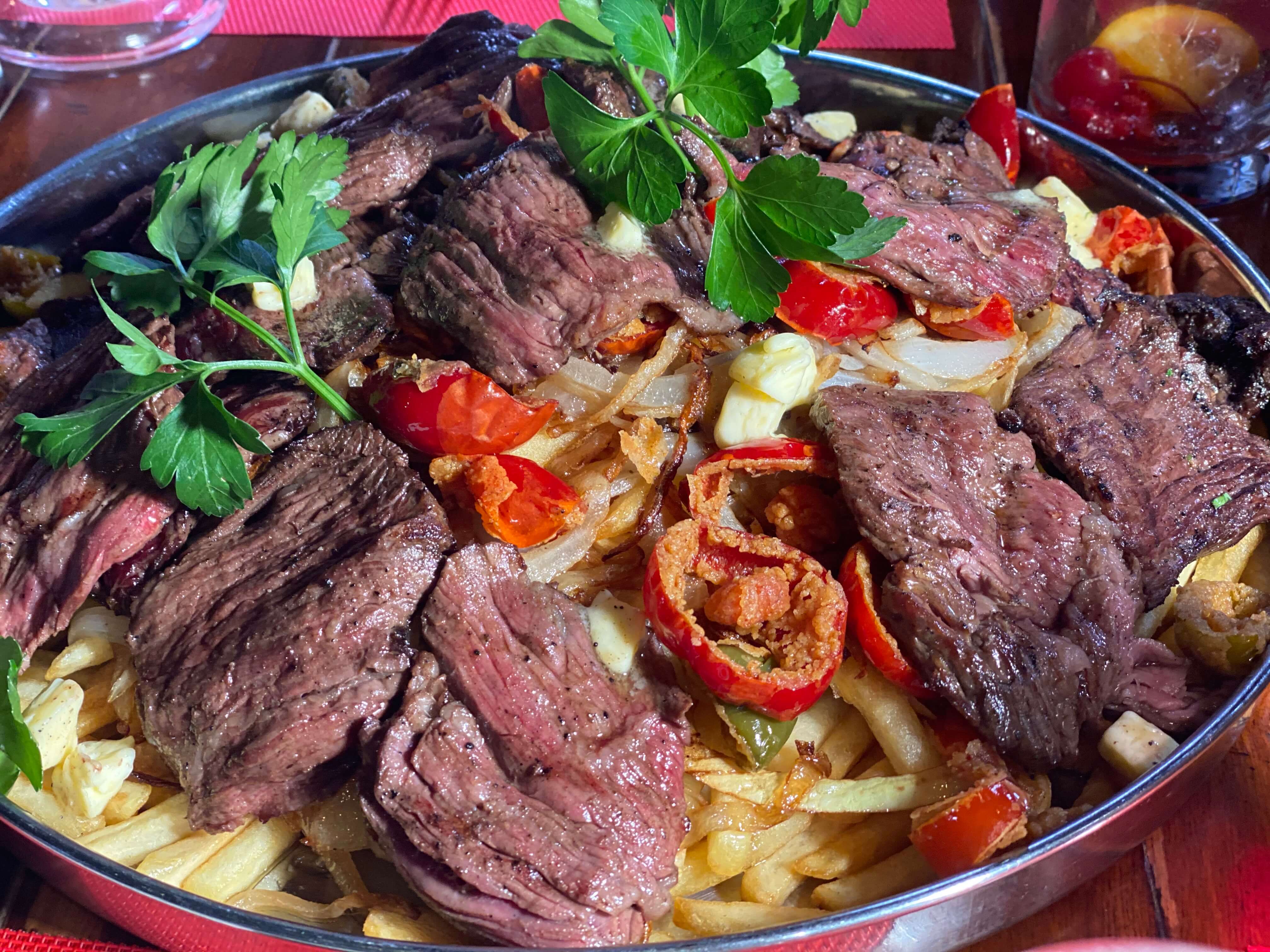 For the main dishes, the Alaskan Salmon was a hit paired with butternut squash mashed potatoes and mixed veggies. We also loved the presentation of the skirt steak that was paired with butter, porcini dust, balsamic marinade, and fries and the branzino that was beautifully complimented with capers, onions, olives, and fresh tomato sauce.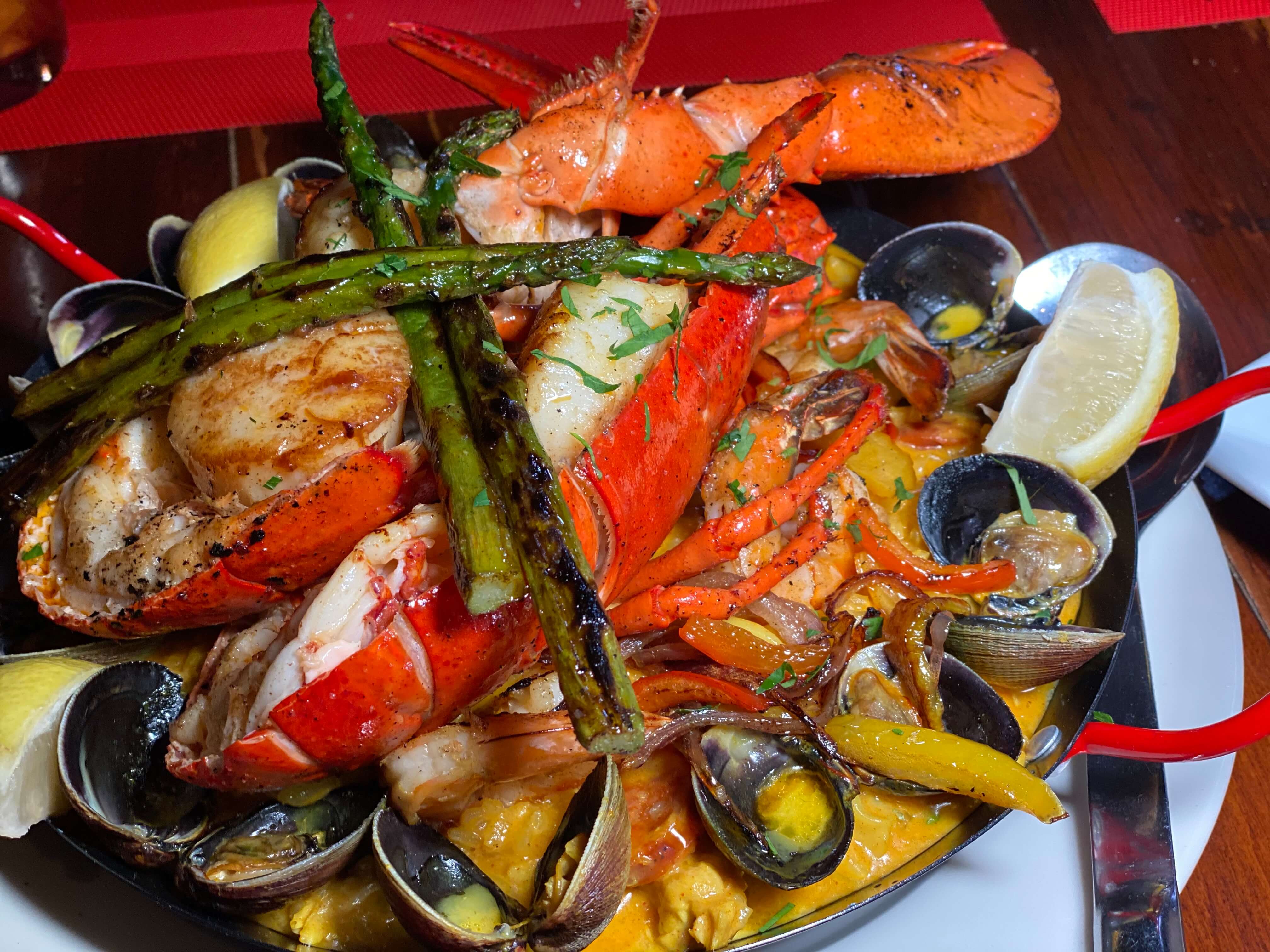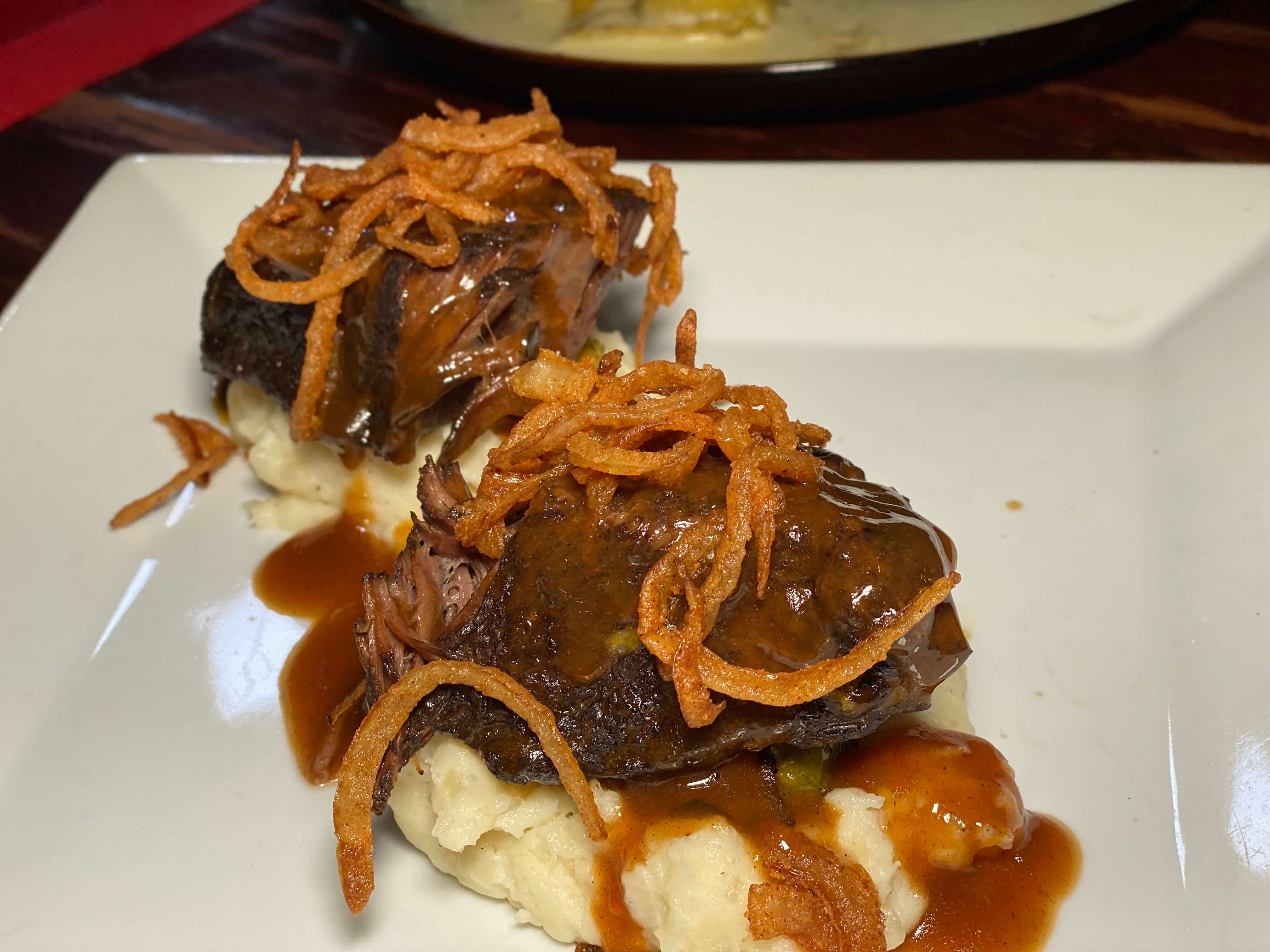 As a treat, Chef Adam prepared a colorful paella and the most amazing short ribs. If you see these items as a special when you visit, you definitely have to get them.
During the evening, we also learned that Madonia changed owners two years ago when its team of workers–Jacqueline Ciaraldi (server), Amine Hoss (bartender), and Executive Chef Adam Zuniga–bought it and created the "new" Madonia Restaurant & Bar. As evidenced from our experience, the new version offers everything you could possibly want in a land and sea menu with its vibrant flavors of France, Italy, and Spain. This, mixed with their genuine hospitality and cozy vibes, made it a restaurant that instantly became a neighborhood gem.
Visit Madonia:
1297 Long Ridge Road, Stamford CT
Check out more about our visit from this video: