Even though we are full on Westchester residents, I still can't (and won't) give up on Brooklyn. One of our favorite places to check out shows, music and the arts is at the amazing Brooklyn Center for the Performing Arts at Brooklyn College. They recently announced their 2016-17 programming of multicultural performances from Argentina, Haiti, Jamaica, China, Cuba, and across the United States!
Brooklyn Center for the Performing Arts' 2016-17 Season:
Black Violin
Sat, Oct 29, 2016 at 8pm, $25
Virtuoso violinists Kev Marcus and Wil B return to Brooklyn with their electrifying mash-up of R&B, hip-hop, classical, and bluegrass. With more than 200 shows a year and past appearances including the Billboard Music Awards, three NFL Super Bowls, and performing for the troops in Iraq, this dynamic duo never fails to take audiences by storm with their unique spin on music for strings.
Direct from Buenos Aires, Argentina
Deseos: Stories of Longing and Desire
Sat, Nov 5, 2016 at 8pm, $36-$55
Founded in 1997 by the distinguished dancer and choreographer Carolina Soler, Argentine tango company Estampas Porteñas returns to the U.S. with a spectacular new production celebrating the greatest artistic elements of Argentina including the indomitable tango, the athletic malambo of the gauchos, and passionate musical styles ranging from soulful to celebratory.
Tony Danza: Standards & Stories
Sun, Nov 20, 2016 at 3pm, $36-$55
Perhaps best known for his iconic television roles on Taxi and Who's the Boss?, Tony Danza has also established himself as a Broadway star (Honeymoon in Vegas, The Producers), a best-selling author, and one of America's most esteemed performers. Hailed by The New York Times as "a live wire who radiates irresistible charm," this Emmy-nominated song-and-dance man combines selections from the Great American Songbook with storytelling, a dash of soft shoe, and a healthy dose of charisma.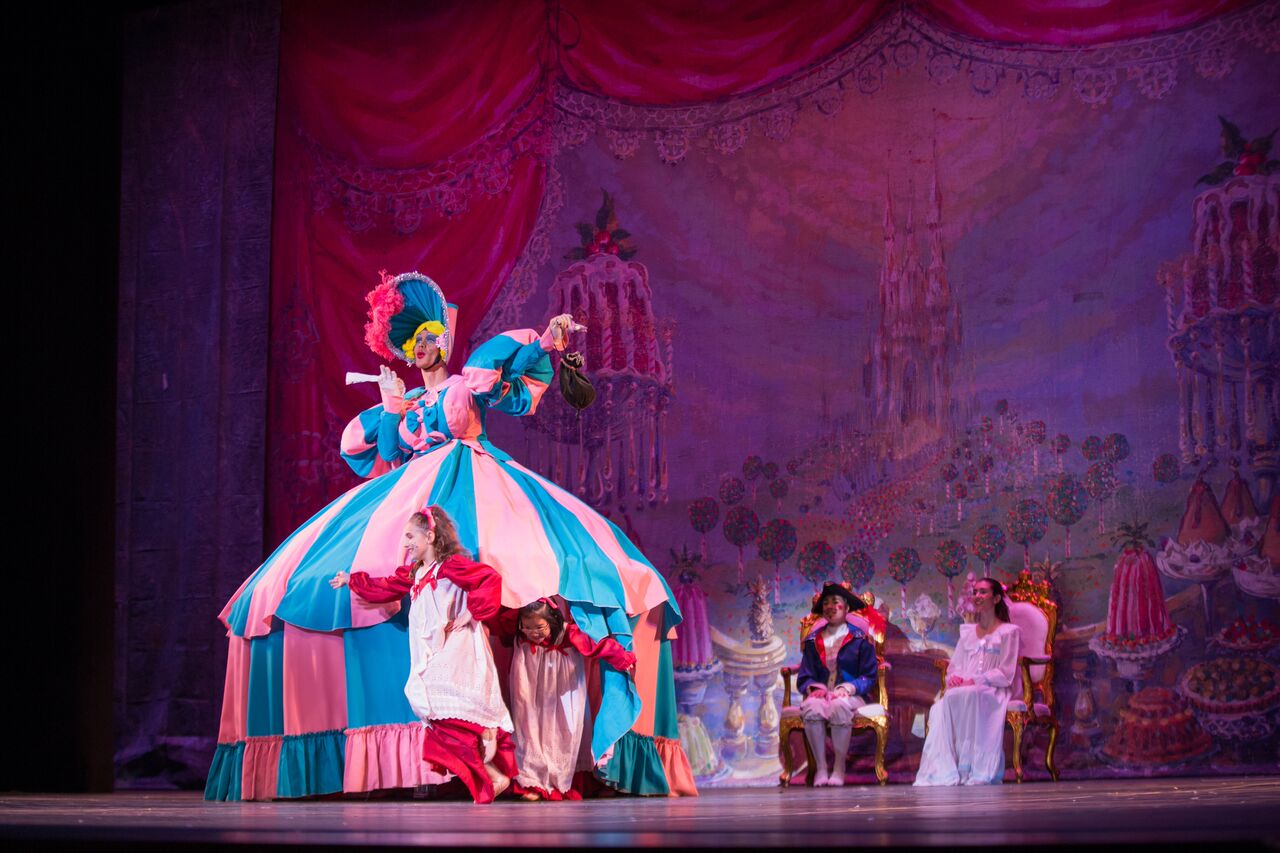 The Colonial Nutcracker
Sun, Dec 11, 2016 at 2pm, $15
An annual holiday favorite, Dance Theatre in Westchester performs its family-friendly, full-length version of Tchaikovsky's ballet set in wintry colonial Yorktown, complete with a red-coated mouse army, an enchanted nutcracker prince, and simultaneous narration to help young audience members enjoy this timeless classic.
Fourth Annual
Lunar New Year Celebration: Year of the Rooster
Sun, Jan 22, 2017 at 3pm, $25
The prestigious Nai-Ni Chen Dance Company performs an all-new celebration of Chinese arts commemorating the Year of the Rooster, cousin to the mythical Phoenix, whose song awakens the world each morning and whose confidence and loyalty is well regarded. Delightful red lions, golden dragons, and white peacocks frolic and play to the exotic sounds of traditional instruments, while graceful dancers and astounding acrobats showcase the rich culture of one of Brooklyn's most vibrant communities.
Treehouse Shakers
Coyote's Dance
Sat, Feb 11, 2017 at 2pm, $15
Kumble Theater, LIU Brooklyn Campus
This whimsical, interactive children's show follows the exploits of Coyote, the trickster character from the folklore of many North American Indian Nations. Using narration, puppetry, live and recorded music, Native American-influenced costumes, and beautifully choreographed movement, the performers of Treehouse Shakers will take families on a delightful and humorous journey of deceit and adventure. Recommended for ages four and up.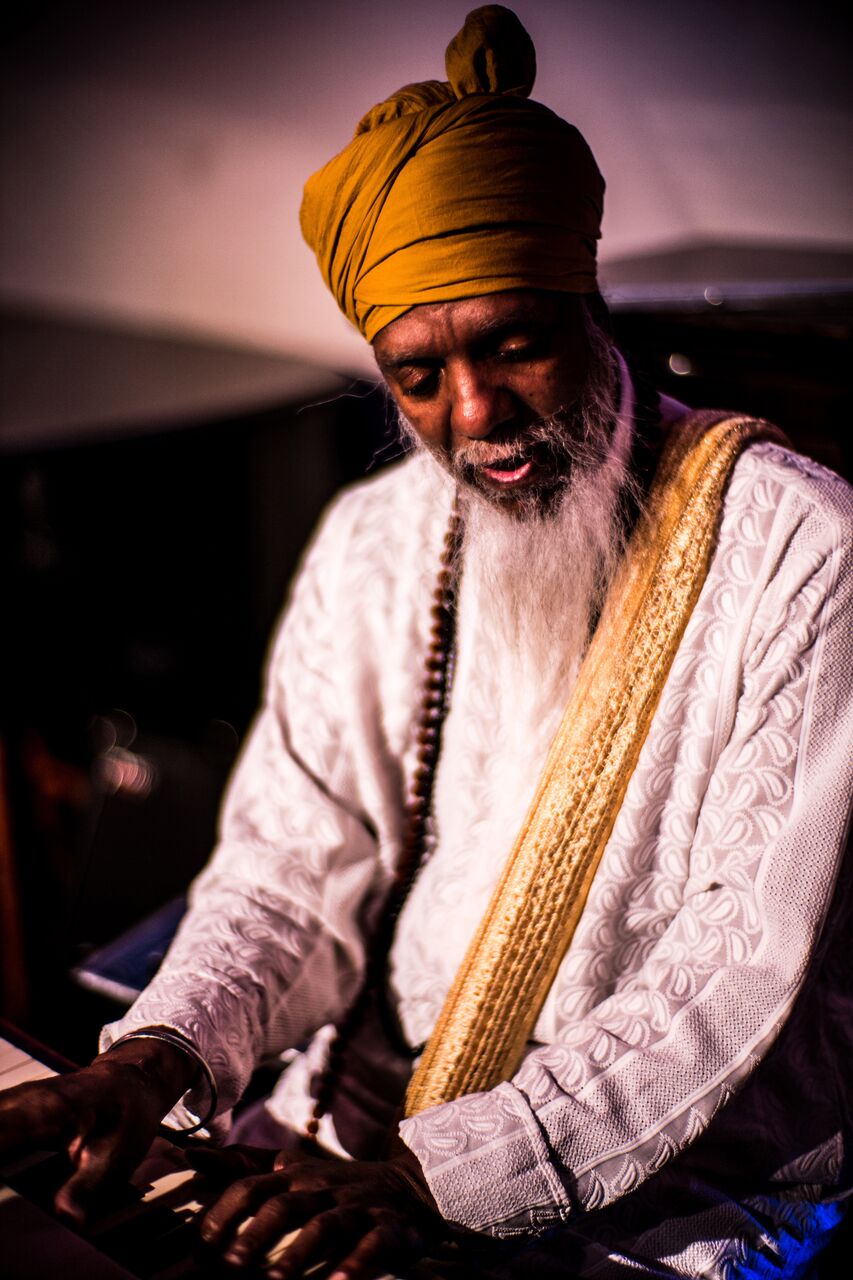 Dr. Lonnie Smith Trio
Sat, Feb 25, 2017 at 8pm, $35
Kumble Theater, LIU Brooklyn Campus
Master of the Hammond B-3 organ for more than five decades, Dr. Lonnie Smith is an unparalleled musician and composer who has been featured on more than 70 jazz, blues, and R&B recordings. He recently reunited with the iconic Blue Note Records label on his 2016 release Evolution. Considered to be one of the premier purveyors of funk/soul jazz, he was recently honored as a 2017 Jazz Master by the National Endowment for the Arts, the nation's highest award in jazz.
Emeline Michel
Sat, Mar 4, 2017 at 8pm, $35
She has been called "the Joni Mitchell of Haiti" and the "new goddess of Creole music." Indeed, singer-songwriter Emeline Michel has been instrumental in putting Haitian music on the world music map, touring the globe both as a performer and in her role as a Red Cross Ambassador. With "a voice serene and warm like the breeze" (The New York Times), she performs both in French and Haitian Creole, frequently addressing social issues with a deep caring and affection for her native land.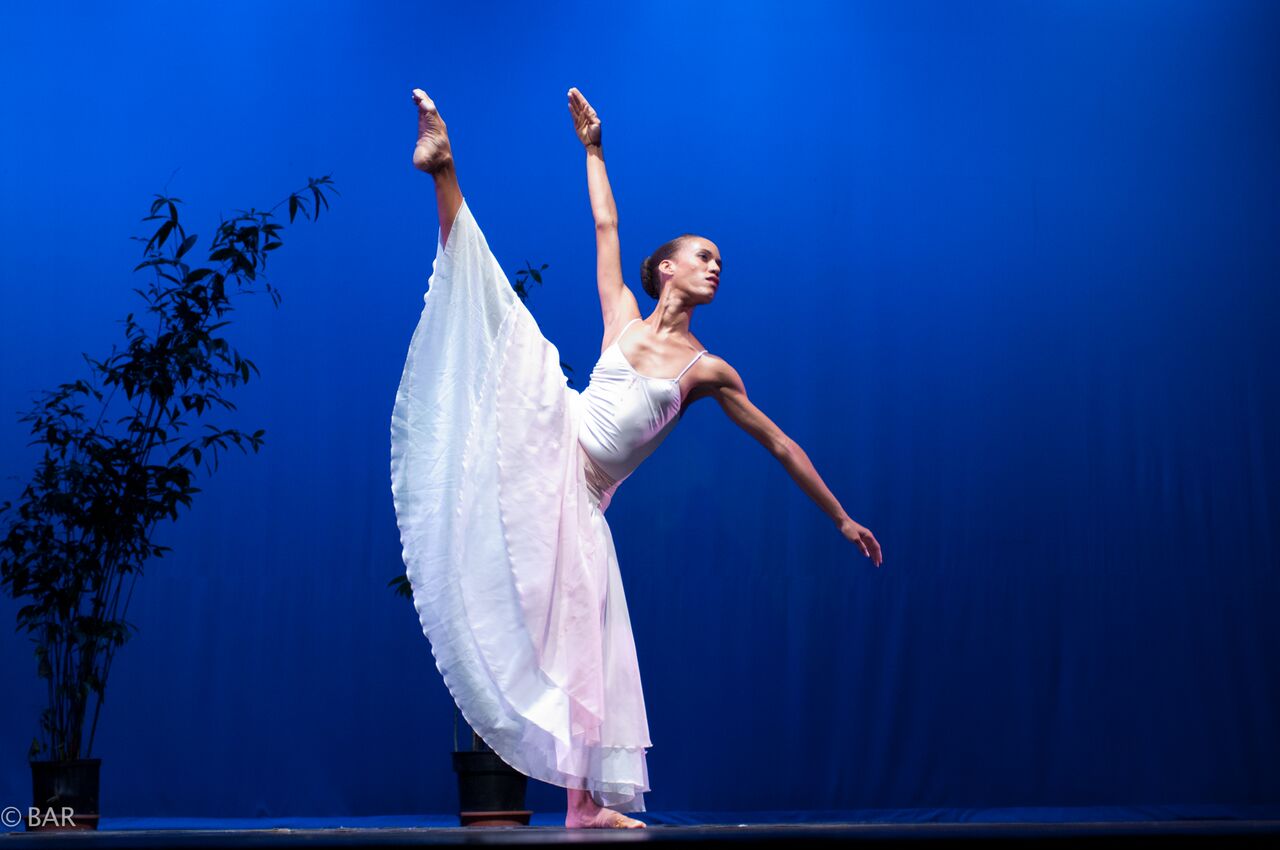 National Dance Theatre Company of Jamaica
Sat, Mar 18, 2017 at 8pm, $40-$75
Sun, Mar 19, 2017 at 3pm, $36-$45
One of the premier dance companies in the Caribbean, NDTC blends the folklore, music, and dance of Jamaica, Africa, and the American South with modern and classical forms to create a vibrant celebration of West Indian culture. Celebrating their 55th Anniversary, their much-anticipated return to Brooklyn Center will feature two programs combining evocative new works with favorites from their extensive repertoire.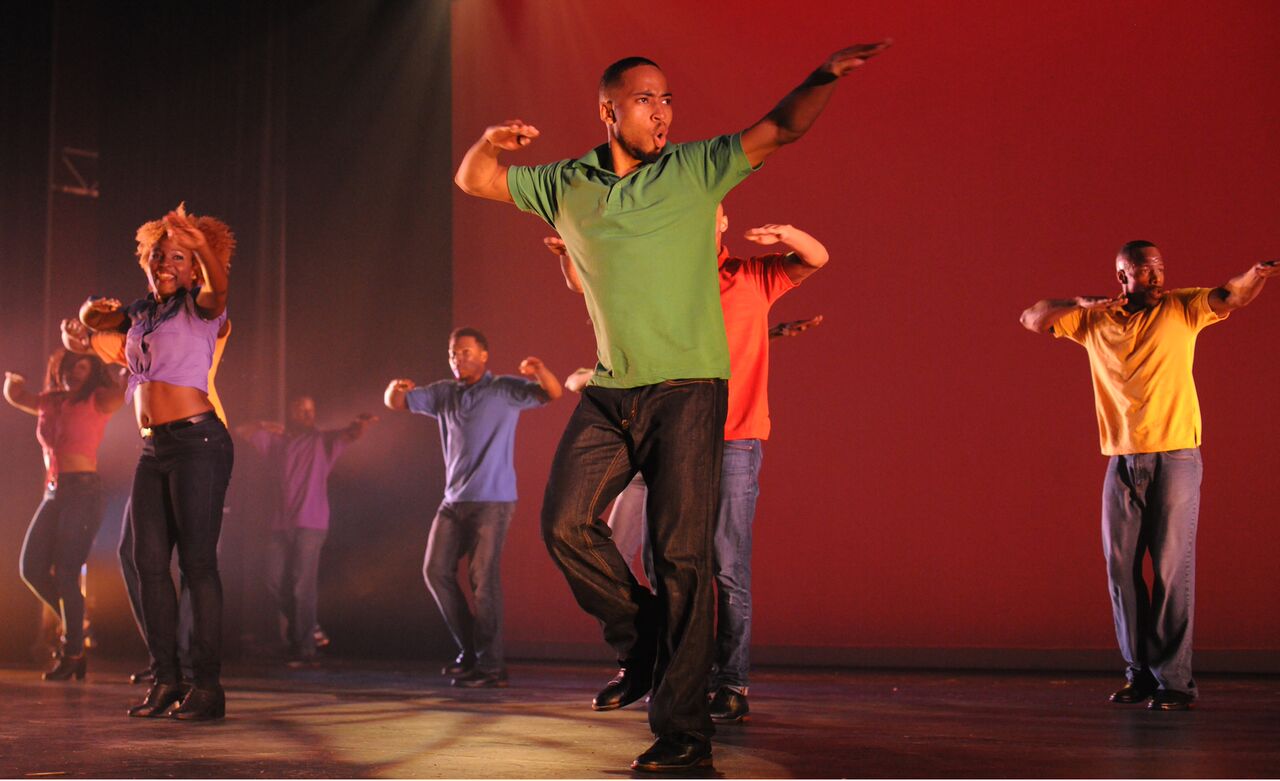 Step Afrika!
Sat, Apr 1, 2017 at 8pm, $25
With its origins in African American fraternities and sororities, stepping is known for its intricate, synchronized patterns of stomps, kicks, claps, and call-and-response. As the world's first professional company dedicated to this art form, the dancers of Step Afrika! use their bodies as instruments, integrating stepping with African traditional dance and other dance forms to create a high-energy, sharply choreographed, and incredibly entertaining performance.
Patti Austin: Happy 100th, Ella!
Sat, Apr 22, 2017 at 8pm, $36-$55
Grammy Award-winning jazz vocalist Patti Austin celebrates the 100th birthday of the incomparable Ella Fitzgerald with an intimate concert featuring selections from her 2002 Grammy-nominated album For Ella, including legendary hits such as "How High the Moon," "The Man I Love," Too Close for Comfort," and many more. Celebrate National Jazz Appreciation Month with this unforgettable tribute to the legendary First Lady of Song.
Dallas Children's Theatre on tour presents John Steptoe's
Mufaro's Beautiful Daughters: An African Tale
Adapted for the stage by Karen Abbott, Music & Lyrics by S-Ankh Rasa
Sat, Apr 29, 2017 at 2pm, $15
When a great African king desires a wife, only the most worthy maidens are invited to meet him. Both of Mufaro's daughters are beautiful, but does either have the inner beauty of a potential queen? Told through African dance, drumming, narration, and song, this story celebrates goodness, generosity, and kindness of heart. Recommended for ages five and up.
Tenth Annual National Grid Earth Day Celebration
Sat, Apr 29, 2017 at 3pm, FREE
Children and adults alike will enjoy live music, arts and crafts, and street performers at this free community festival, where interactive family activities highlight the need to create a more sustainable future and care for the earth.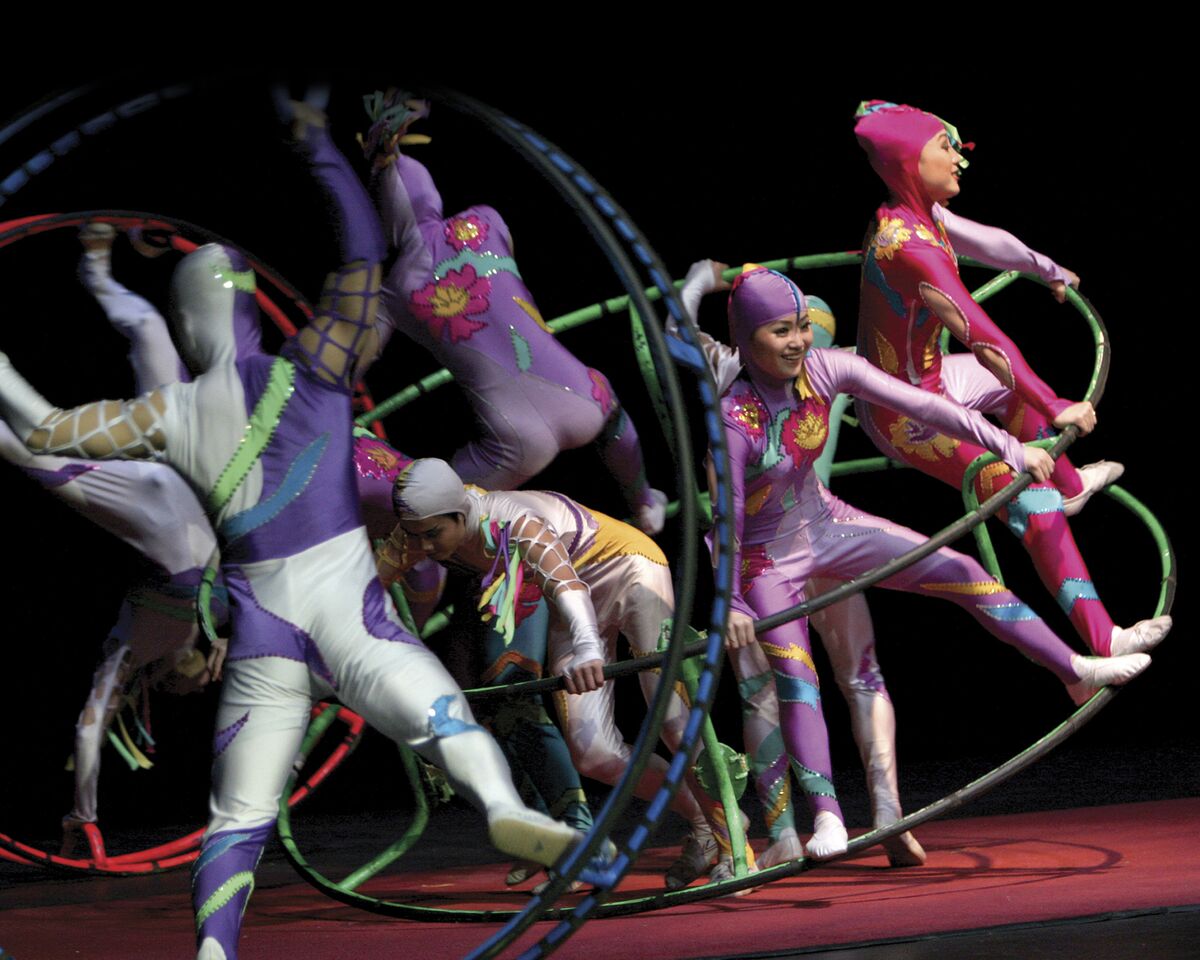 Golden Dragon Acrobats
Sun, Apr 30, 2017 at 3pm, $25
Recognized internationally as today's premier Chinese acrobatic touring company, The Golden Dragons combine award-winning acrobatics, spectacular costumes, ancient and contemporary music and theatrical techniques to present an unforgettable show of breathtaking skill and beauty, representing the best of a time honored tradition that began more than twenty five centuries ago.
Yosvany Terry Afro-Cuban Sextet
Sat, May 6, 2017 at 8pm, $35
Since his arrival in the United States in 1999, Cuban saxophonist/percussionist/composer Yosvany Terry has been at the forefront of the Latin and Afro-Cuban jazz scene, both in New York City and nationally. Known equally for his improvisational artistry and his virtuosic compositions, his unique confluence of authentic Cuban roots music and jazz has, according to The New York Times, "helped redefine Latin Jazz as a complex new idiom."
Details:
Brooklyn Center for the Performing Arts
Whitman Theatre at Brooklyn College, 2900 Avenue H, Brooklyn
Kumble Theater at LIU Brooklyn, 1 University Plaza, Brooklyn (February 2017 performances only)
Box Office: 718-951-4500, Tuesday-Saturday, 1pm-6pm
Groups of 15 or more: 718-951-4600 x3331
Online orders: BrooklynCenter.org